What is Mo'Swords Mod?
Mo'Swords Mod 1.12.2-1.10.2-1.7.10  adds a lot of new swords to your Minecraft game world.
Currently, this Minecraft Mod provides more than 40 types of swords and items for players. You have a great experience.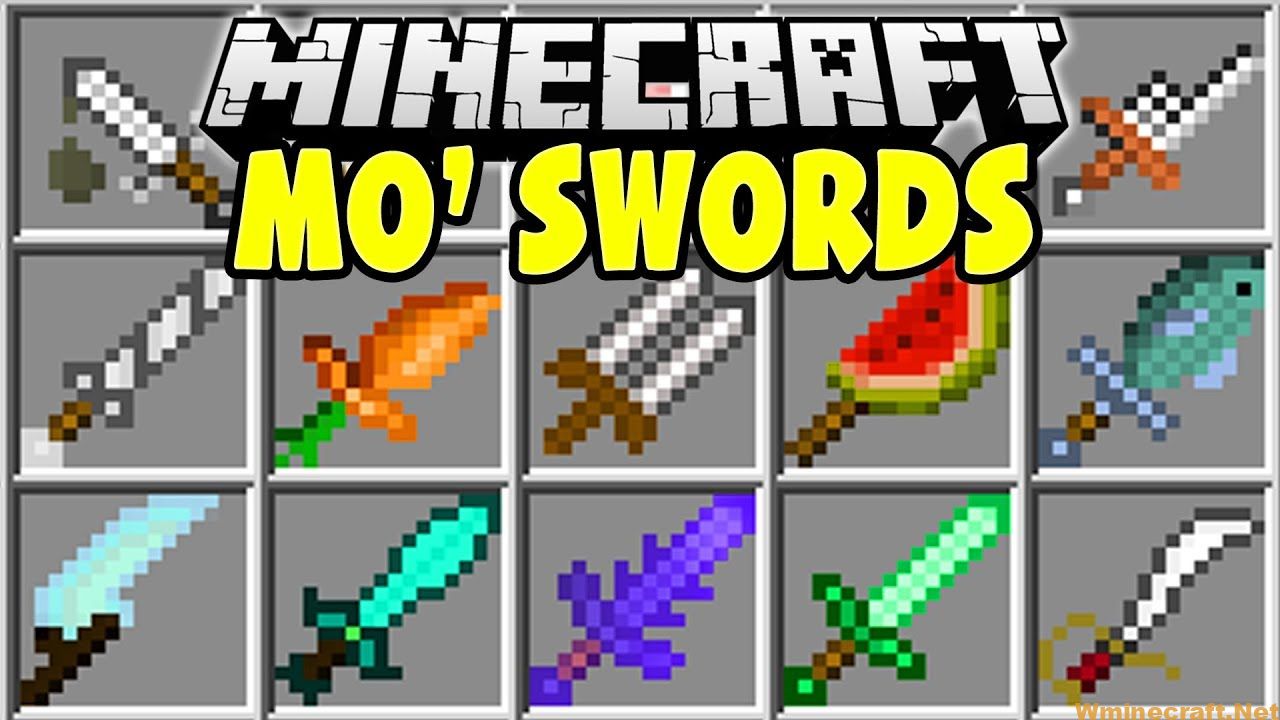 Overview of More Swords Mod 1.12.2-1.10.2-1.7.10:
In Mo'Swords Mod (More Swords Mod), you will see unique swords such as biscuit sword, watermelon sword, fish sword, etc. Each type will have different strengths and weaknesses. Mod Minecraft includes a specific crafting recipe for players to create the desired weapon easily.
The Sword is a quite popular weapon in the Minecraft world survival game. The character will use swords and some other weapons when fighting mobs and exploring the vast open world. So, More Swords Mod is a beneficial mod in combat.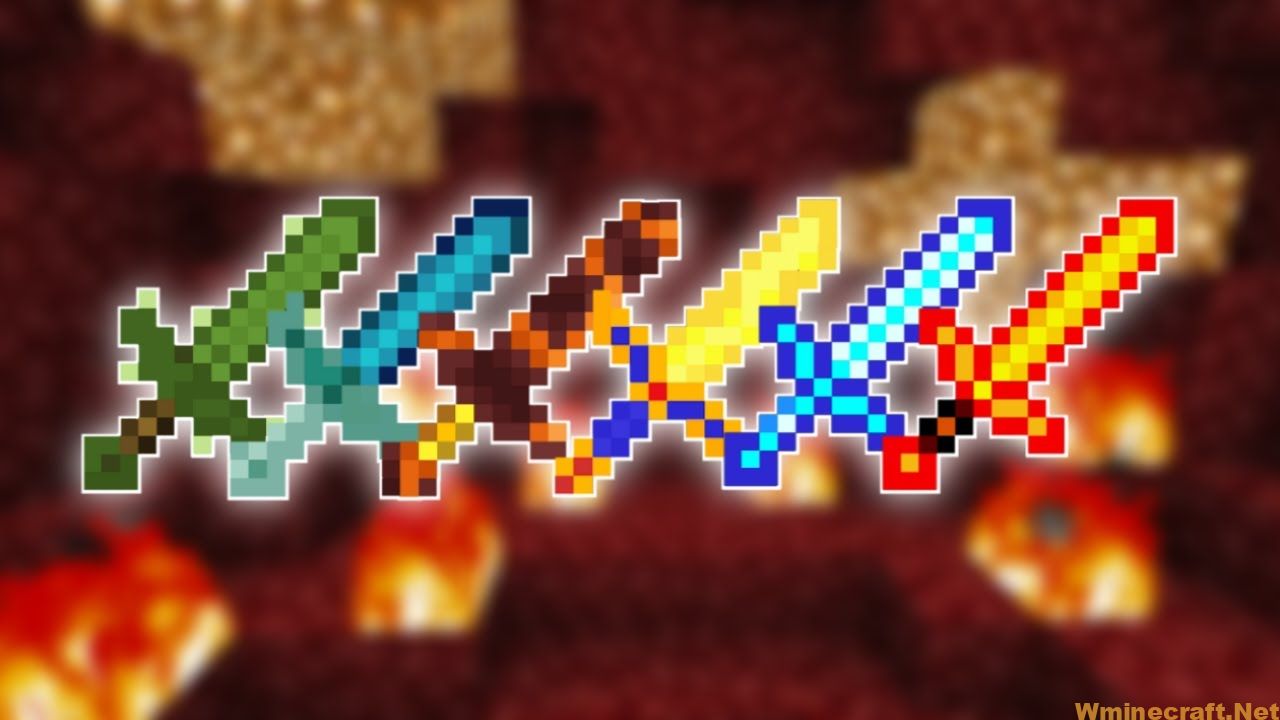 All swords will be of varied appearance and quality, and they are extremely useful. It's great that you will be fighting with extremely luxurious swords at your fingertips. In addition, this mod will not simply be swords. This mod will also include 2 enhancements, 2 swarms, 4 minerals, and more.
From raw wooden swords to amazingly advanced nether star swords, it is all very cool. This mod also includes enchanting sword upgrades.
It allows you to pick and choose a spell for your sword without the need for an enchantment table or enchanted books. Just craft the sword when upgrading, and its charm level will increase with each bar. You can also take enchantments up to twice the average maximum level by crafting elite enchantment upgrades, but some of these are quite expensive.
Relative Post:
Charm Mod for Minecraft 1.16.4/1.15.2 – Christmas Mods
Mo' Bends Mod 1.12.2 – where you can freely create cool animations for your character
Mo' Pickaxes Mod 1.12.2- More Pickaxes Mod and interesting things
There is no denying that new weapons, coatings, metals, and everything will make the Minecraft world's battles a lot more interesting.
It is great to experience something new, especially with genuine resources like this one. The mod will bring joy to you. Try it yourself now.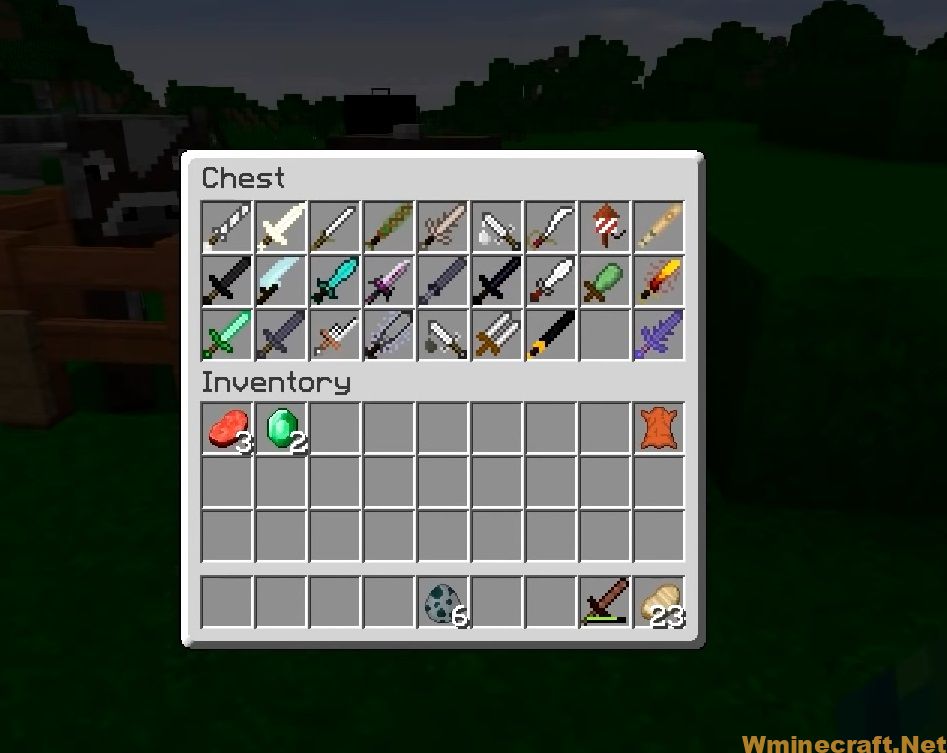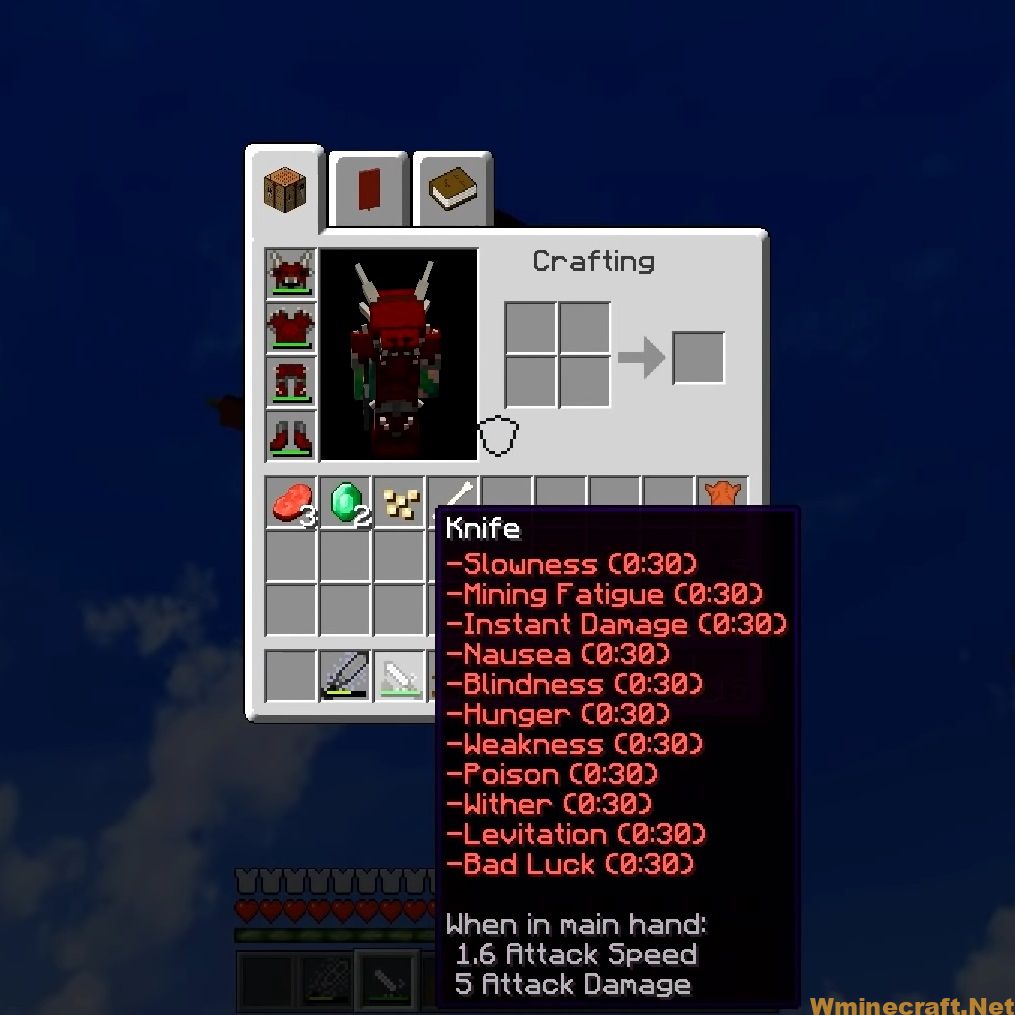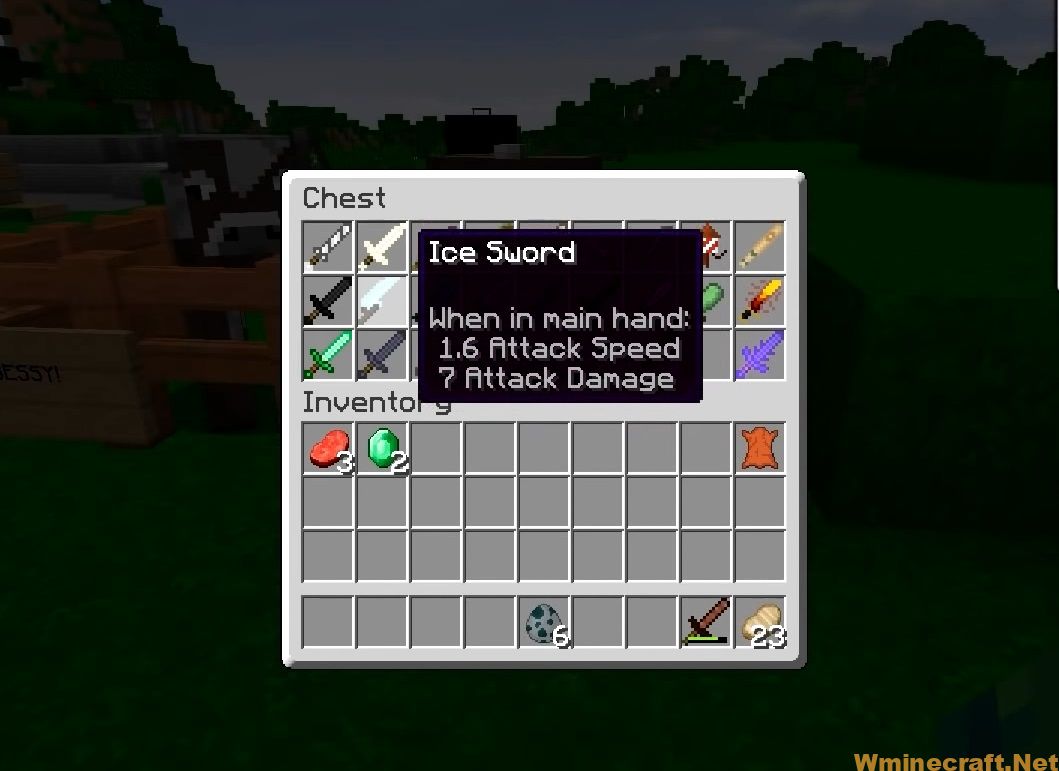 Relative post: 
Its main features
Adding more words to the Minecraft world.

Includes more protective layers, minerals, and craftable things.
How to install Mo'Swords Mod
First, your computer must have Minecraft Forge installed to download the mod.
Then, navigate to the folder containing Minecraft.
For Windows computers, from the Start menu, open Run, enter the command %appdata% and click the Run button.
On a Mac, from Open Finder, hold Alt then Go -> Library in the top menu bar. Open the Application Support folder to find Minecraft.
Put the newly downloaded mod (.Jar file) into the Mods folder. When opening a Minecraft game, press the Mods button to try the mod just installed.
All in all
It can hardly be denied that Minecraft is a great game. In fact, one of the areas where it has a lot of problems is definitely related to the number of swords in the game and their variety. More Swords Mod is the perfect choice for that matter. More Swords Mod is a very interesting mod. It gives you pretty much all the fun mechanics you can play with. All of them are of the best quality and are for sure a very interesting result. 
So, it is sure that you will be amazed at the interesting and unique level of More Swords Mod. It is true to say that this mod manages to give you a lot of variety and unique appeal that you will love.
Showcase:
Minecraft Forge (Modding API) Installation Guide
5 steps to successfully install Forge Minecraft
1. Access and Download select Minecraft forge version, then download the installer.
2. Requires installing Java on a computer. Open the .jar file you just downloaded, make sure 'Install Client' is selected, and click the OK button.
3. Run Minecraft and select the Forge profile, then click Play.
4. Select the Minecraft Forge menu on the left and the Mods button below Multiplayer.
5. Successfully, you can enjoy the mod just installed.
Mo'Swords Mod Download Links:
Mo'Swords Mod Minecraft version 1.7.10 – 1.8.9 – 1.10.2 – 1.12.2:
For Minecraft 1.6.4
Download From Server : 
For Minecraft 1.7.2
Download From Server : 
For Minecraft 1.7.10
Download From Server : 
For Minecraft 1.8.0
Download From Server : 
For Minecraft 1.8.9
Download From Server : 
For Minecraft 1.10.2
Download From Server : 
For Minecraft 1.12.2, 1.12.1, 1.12
Download From Server : 
Textures: sub_spartacus & Nyx
Coder: Nyx, MCenderdragon
Special Thanks to Luk,theonlybmaxand Olixxl
Coder since 1.6.2: MCenderdragon