With its rapid and sustainable development, so far Minecraft has undergone many improvements and released many more impressive versions. Among them is Industrial Craft 2 Mod. In this article we will go into depth analysis of this version!
Some information about Minecraft
In Minecraft, players explore a blocky 3D world, procedurally created with endless terrain, can explore and extract raw materials, craft tools and items, and build buildings or structures of land. Depending on the game mode, players can fight computer-controlled "mobs", as well as cooperate or compete with other players in the same world. The game mode includes a survival mode, in which the player must acquire resources to build the world and maintain health. Creative mode where players have unlimited resources. Players can modify the game to create new game mechanics, items and assets.
Over time development in the world game world Minecraft has been critically appreciated, won a number of awards and is considered one of the best and most influential video games of all time, entered the World Video Game Hall of Fame in June 2020. Social media, parodies, adaptations, merchandise and annual MineCon conventions play a big part in popularizing the game. It has also been used in educational environments, especially in the field of computer systems, since virtual computers and hardware devices are already built into it.
Relative Post:
Modular Powersuits Mod 1.16.5,1.12.2 and 1.10.2
Mekanism Mod 1.16.5/1.15.2 – New experience with Mekanism Mod Minecraft
Portal Gun Mod 1.14.4/1.12.2 and 1.10.2
What you need to know about Industrial Craft 2 Mod
Industrial Craft 2 Mod, often stylized as IC2, is a mod for Minecraft based on industrial processes. This is a mod that adds many machines, blocks and electrical items. It revolves around automating and modernizing many aspects of the game. The power of the mod is measured in units of energy, abbreviated as EU. It is implemented by IndustrialCraft 2 Dev Team.
IC2 introduces many features across many different areas in Minecraft, including resource handling, mining, agriculture and the player's arsenal. It achieves this through the use of a proprietary energy system by the Energy Units or EU and includes a range of generators and blocks to supply and store this energy and large amounts of it. More stable machines and tools to use this energy on their own terms. Its popularity is such that it has been seen in almost every Feed The Beast modpack since its launch, with only a handful of modpacks chosen based on a particular theme ignoring it.
IC2 adds 5 new resources for players to find in their world Rubber, Copper, Tin, Lead and Uranium. The rubber is supplied by the Rubber Tree, which can be distinguished from the regular tree by the presence of an additional 3 leaf masses in the apical center of the tree. These trees are most abundant in swamp biomes but can also be found in the forest biome. Other resources are found in the ground, thus found by extraction. With the elimination of Refined Iron as a class 1 material, all IC2 formulations now use some form of sheet metal. To create these panels, you need to make a hammer forging. Luckily they are not disposable, they can be used 80 times before they fail.
Screenshots: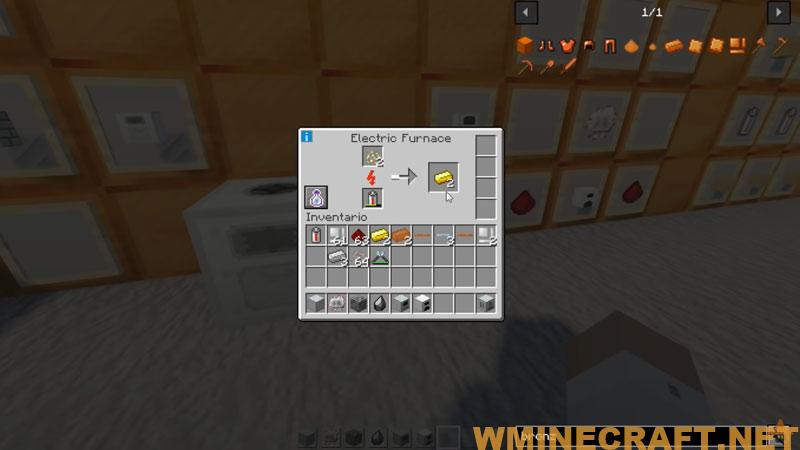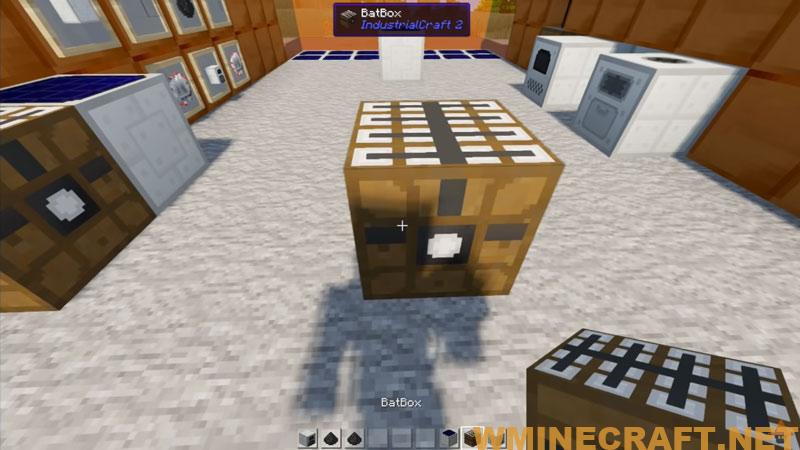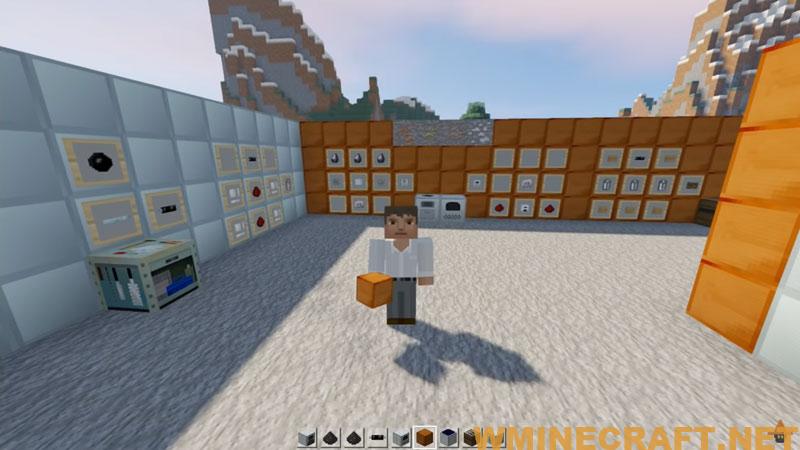 Crafting Recipes:
Requires:
How to install:
How to Use Forge to Install Minecraft Mods (Client Side)
How To Install The Fabric Mod Loader After Downloading It
The newest Minecraft Mods are available right now.
Video Download and install at Youtube:
Industrial Craft 2 Mod Download Links:
For Minecraft 1.6.4
IC2 Experimental: Lastest version –  Mirror
For Minecraft 1.7.2
IC2 Experimental: Lastest version –  Mirror
For Minecraft 1.7.10
IC2 Experimental: Lastest version –  Mirror Link 1 – Mirror Link 2
For Minecraft 1.8.9
IC2: Lastest version –  Mirror Link 1 – Mirror Link 2

IC2 Experimental: Lastest version –  Mirror Link 1 – Mirror Link 2
For Minecraft 1.9.4/1.9
IC2 Experimental: Lastest version –  Mirror Link 1 – Mirror Link 2
For Minecraft 1.10.2
IC2 Experimental: Lastest version –  Mirror Link 1 – Mirror Link 2
For Minecraft 1.11.2
IC2 Experimental: Lastest version – Mirror Link 1 – Mirror Link 2
For Minecraft 1.12.1/1.12
IC2 Experimental: Lastest version – Mirror Link 1 – Mirror Link 2
For Minecraft 1.12.2
IC2 Experimental: Lastest version – Mirror Link 1 – Mirror Link 2