Minecraft Biomes O' Plenty Mod
Minecraft Biomes o 'Plenty 1.17.1/1.16.5-1.15.2-1.12.2 is a World Gen Mod introducing 90 new biomes and 12 sub-biomes, unique gems, and a new dimension to it.
What is Biomes O' Plenty Mod?
The mod is an immense Minecraft biome mod, which brings plenty of new, unique biomes. It introduces new plants, trees, building blocks, mobs, and much more to the game, to go along with existing biomes.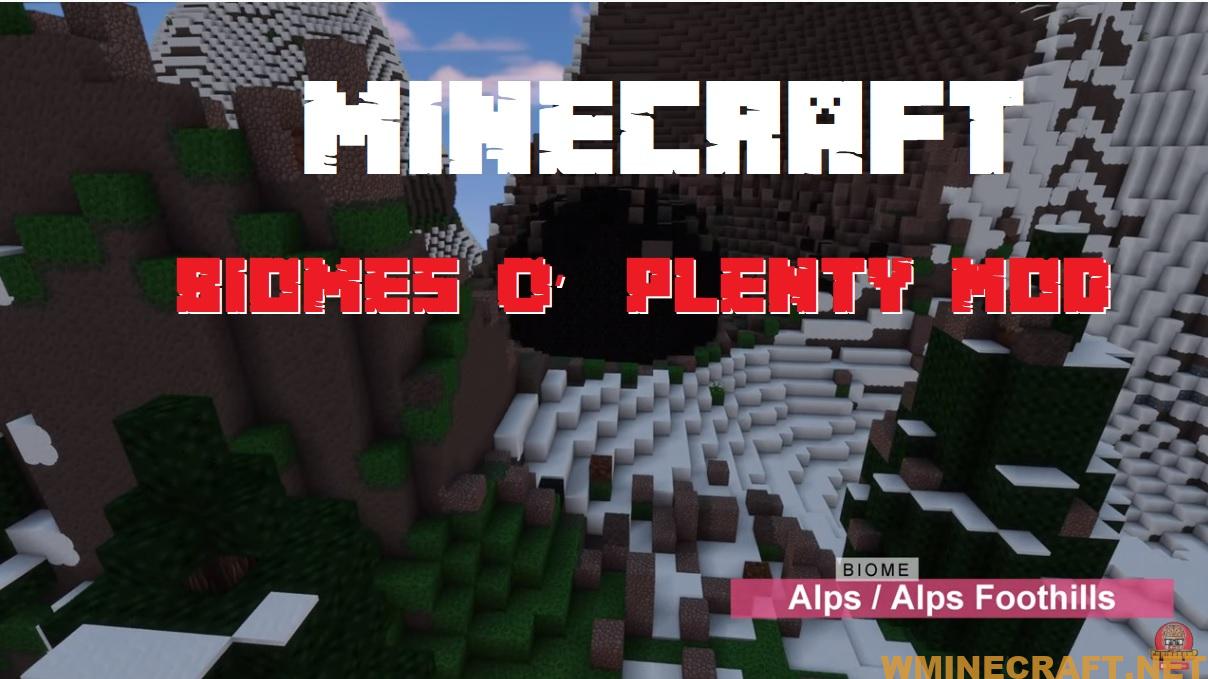 The mod not only focuses on the actual biomes but also on fantasy biomes. Among the famous examples are Garden and Fungi Forest. It adds plenty of biomes for the players to discover and is functional with several other mods, including Mystcraft.
Throughout the 1.6.4 and above authorized modpacks, Biomes O 'Plenty replaced ExtrabiomesXL. A completely different dimension, the Promised Lands was further added in the older iterations which built another environment for the player to discover loaded with blocks and mobs from Biomes O' Plenty. It includes an Ether-like universe of floating islands and animals, new plants, and spawning ores throughout this world.
Relative Post:
Download Falling Tree Mod 1.16.5/1.15.2
Dandelion Resource Pack 1.13.2/1.12.2 (by Steelfeathers)
Cave Biomes Data Pack 1.16.4/1.14.4 brings a new feature to Minecraft Vanilla
Features of Biomes O' Plenty
Small Biomes:

 essentially the opposite of the world-type Large Biomes.

No Parasite:

 Does not produce the biome of Parasite Heap for someone who does not want to have it.

Realistic:

 Producing only realistic biomes.

Missing Biomes:

 Vanilla biomes + 5 biomes in older iterations of Minecraft, and 2 intended to reflect the Beta 1.8 taiga and swamp.

Seasonal:

 Present real-life weather will modify.

Fantasy:

 Only fantasy biomes are produced.

Holiday:

 The present US holiday season will switch
Biomes O' Plenty Cinematic Mod Spotlight
It's an expansive biome mod for Minecraft that adds a slew of new, unique biomes to the Overworld and Nether! To go along with the new biomes, it adds new plants, flowers, trees, building blocks, and much more!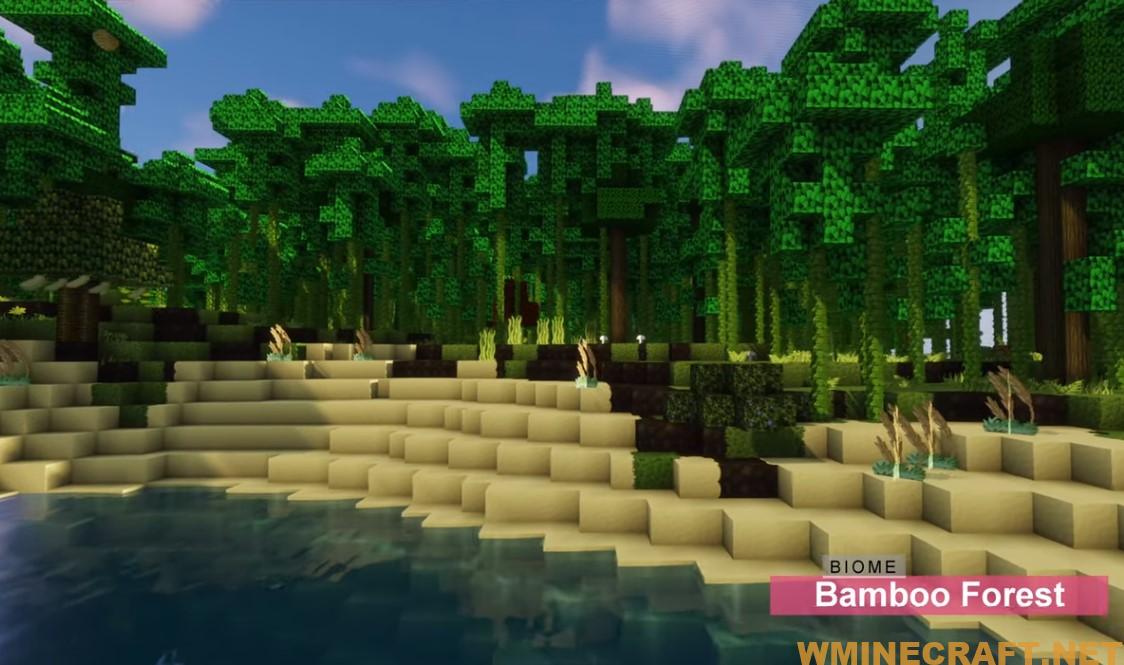 Biome: Bamboo Forest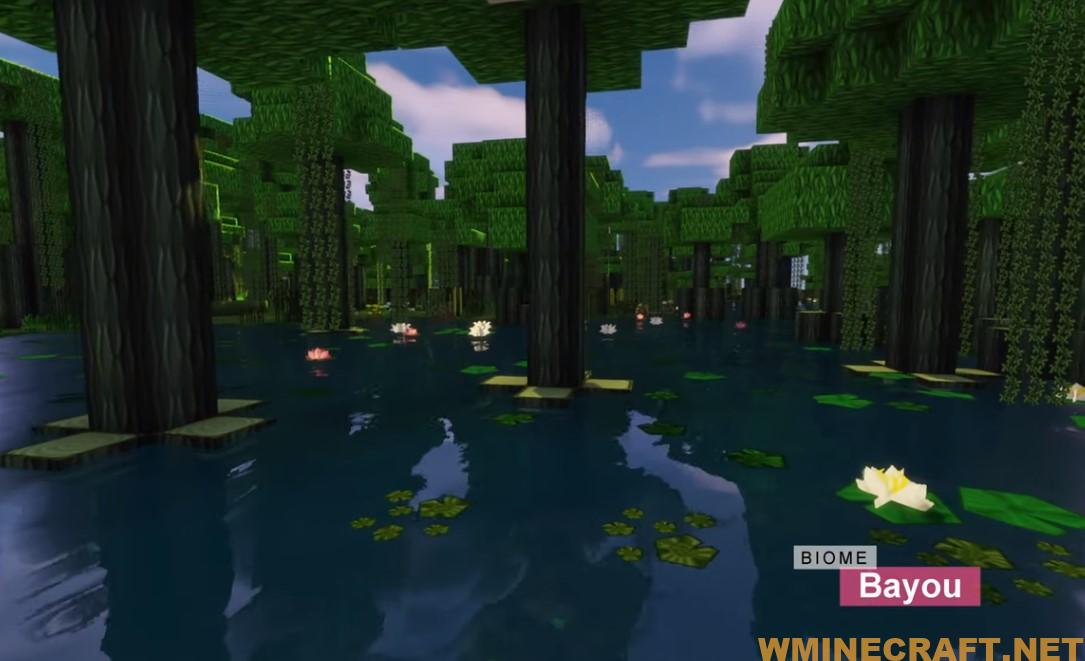 Biome: Bayou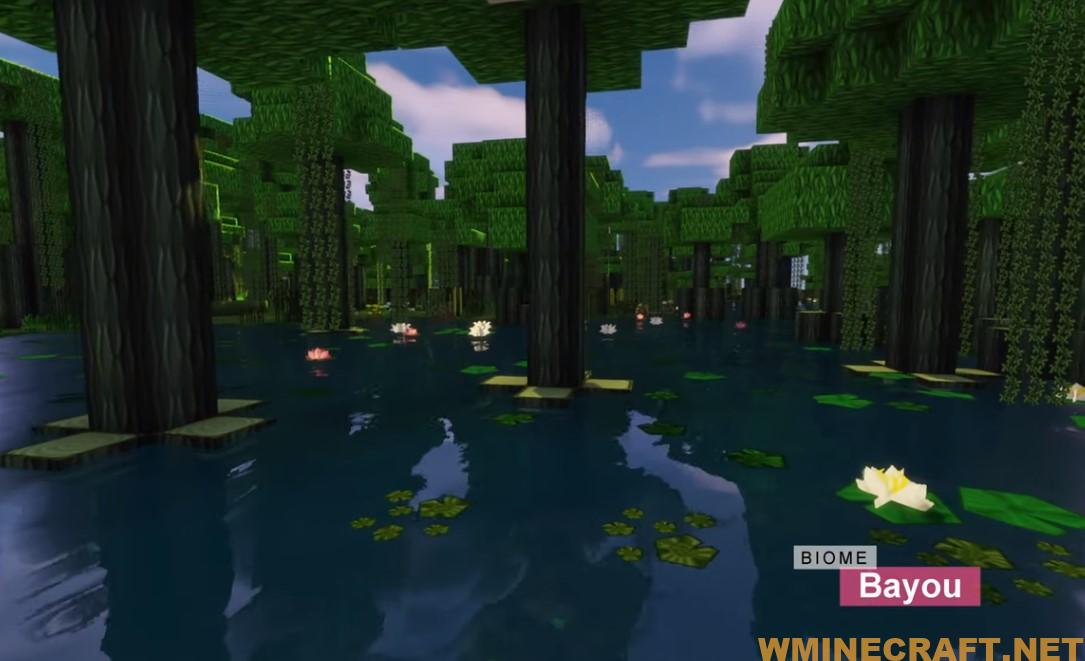 Biome: blog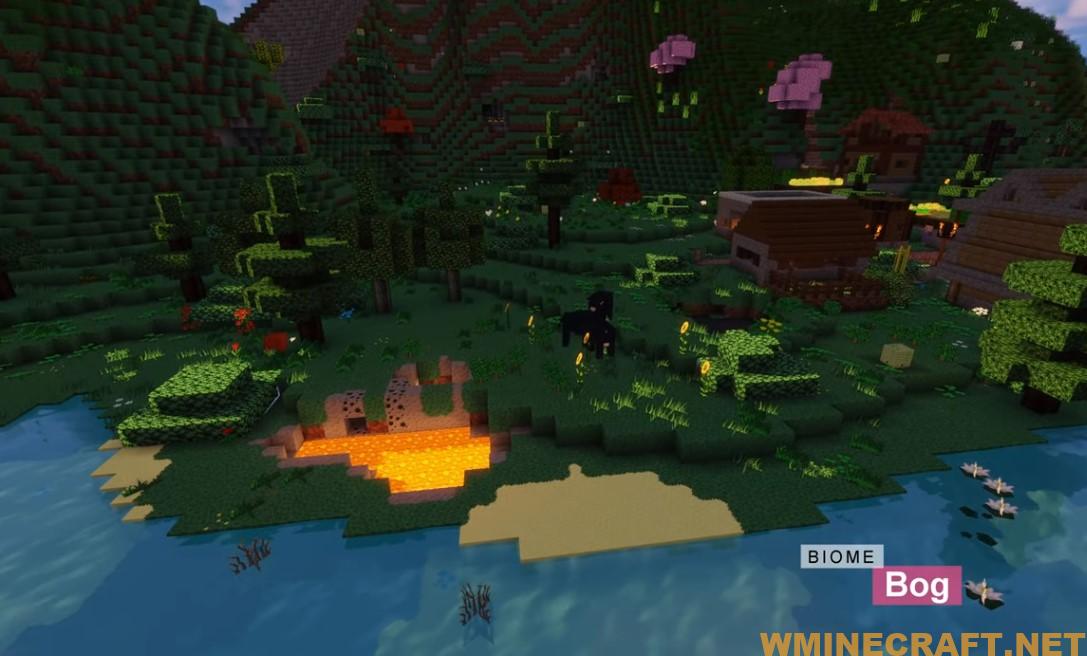 Biome: Boreal Forest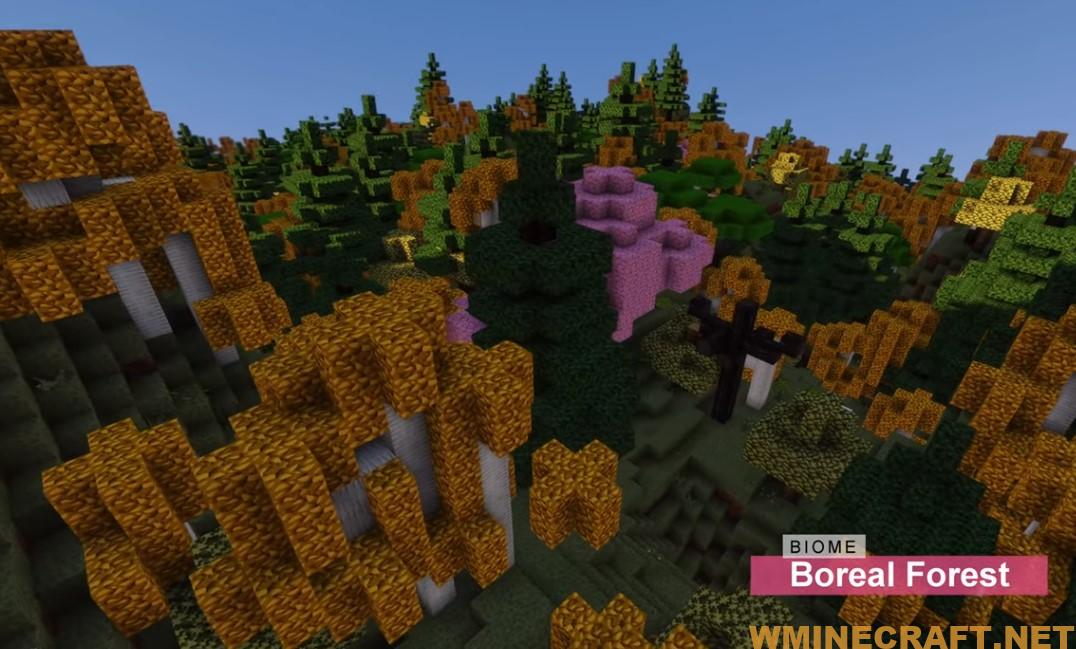 Biome: Brushland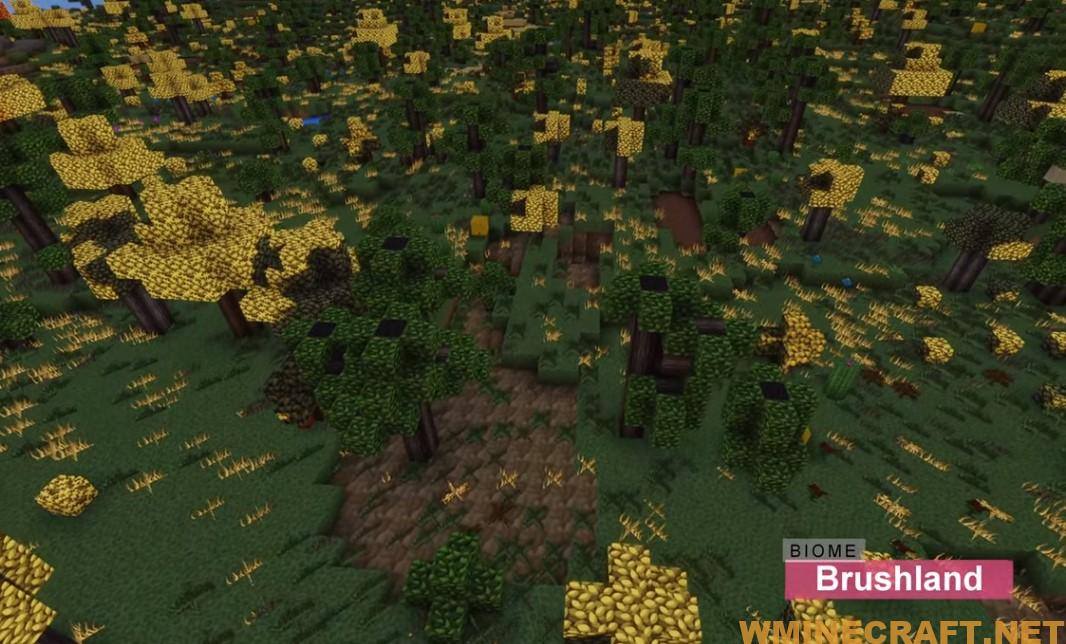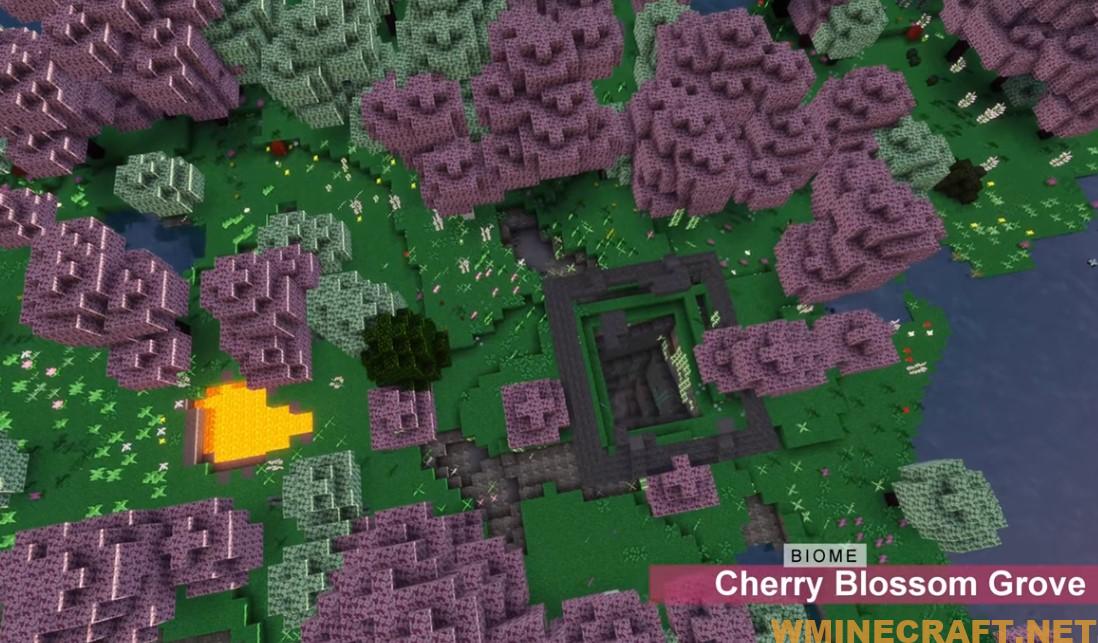 Biome: Cherry Blossom Grove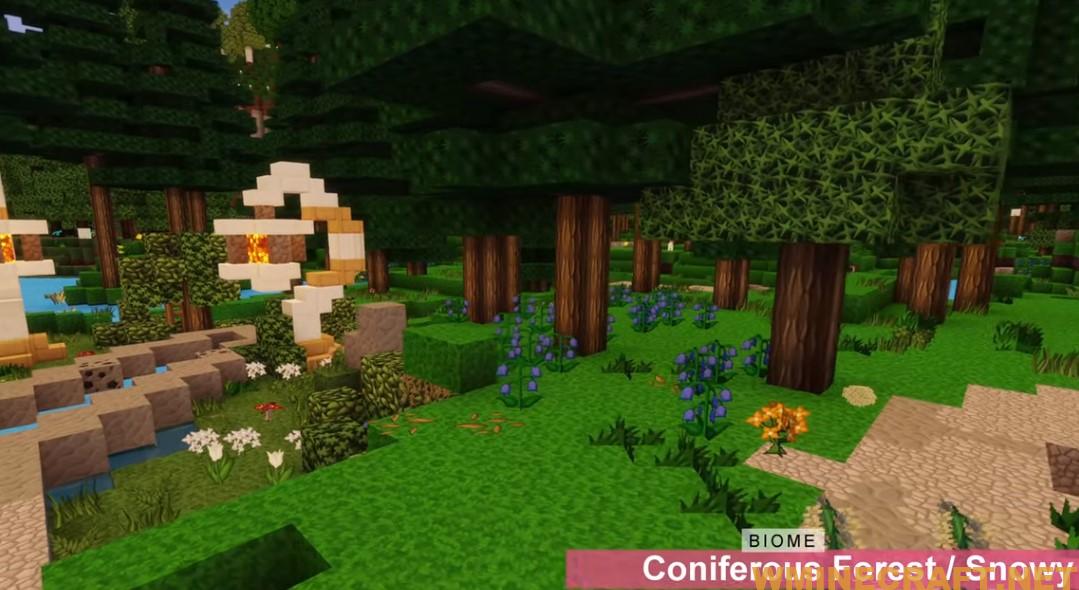 Biome: Coniferous Forest/Snowy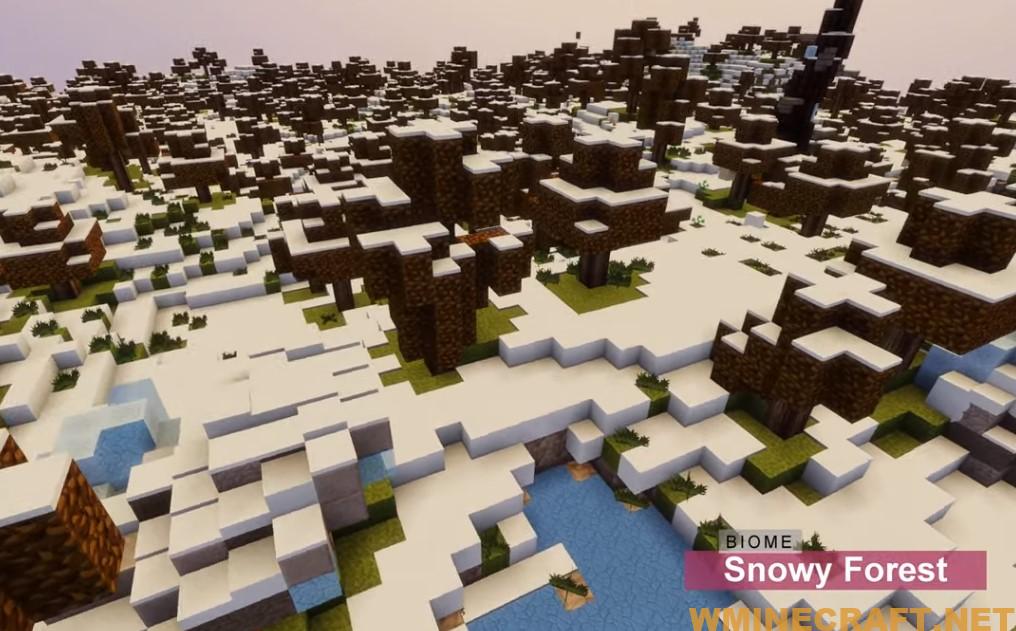 Biome: Snowy Forest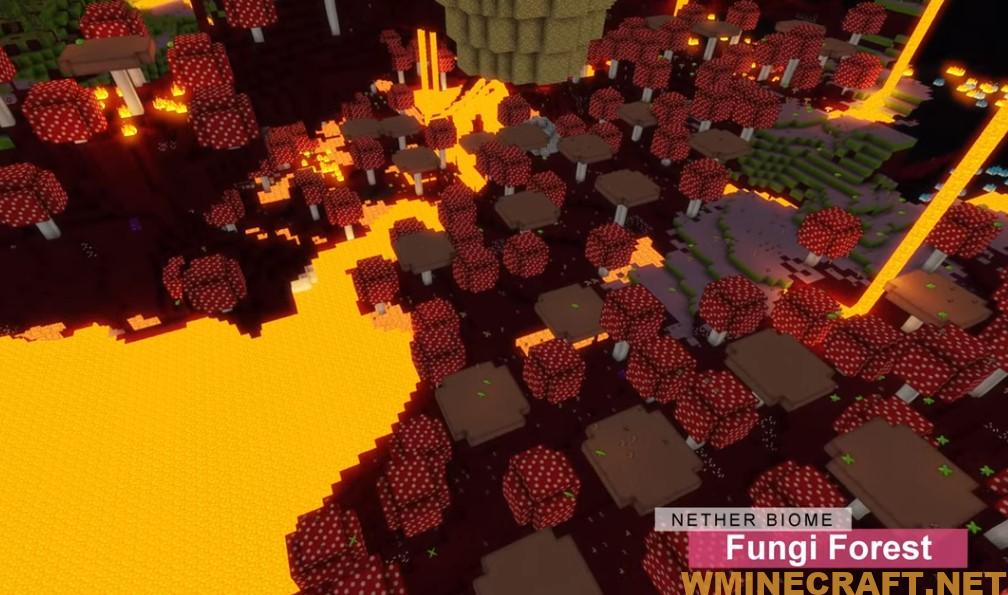 Nether Biome: Fungi Forest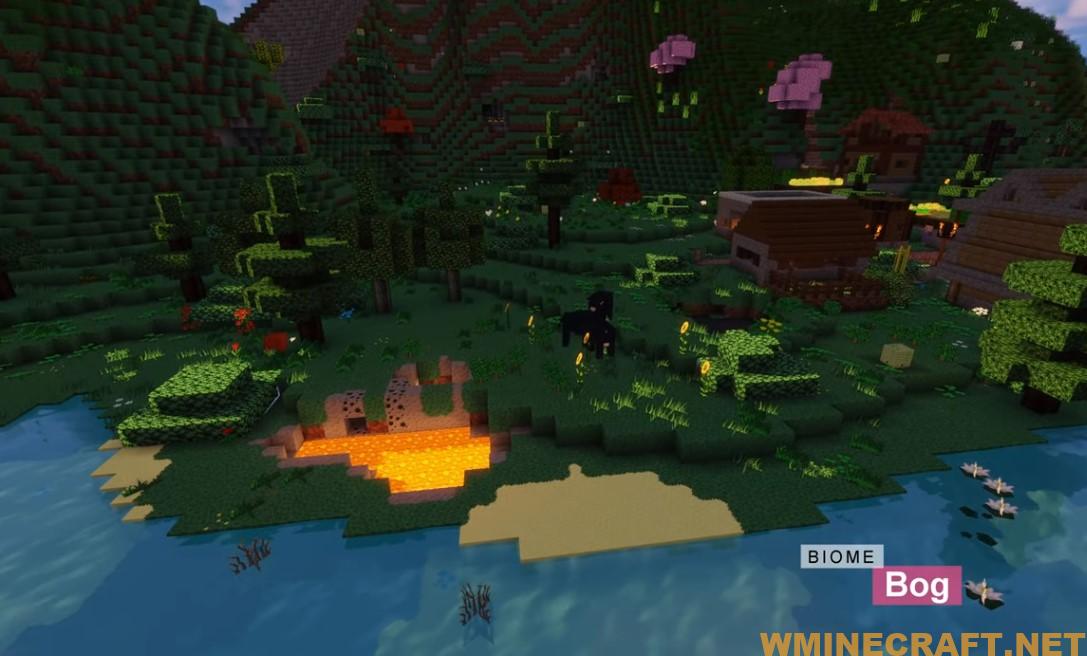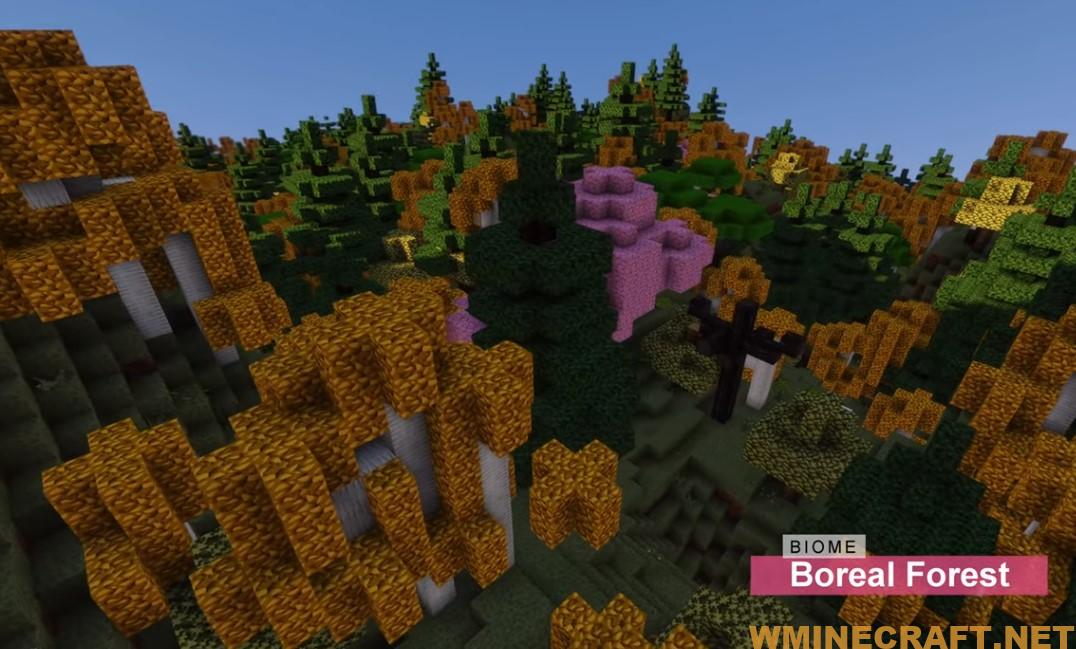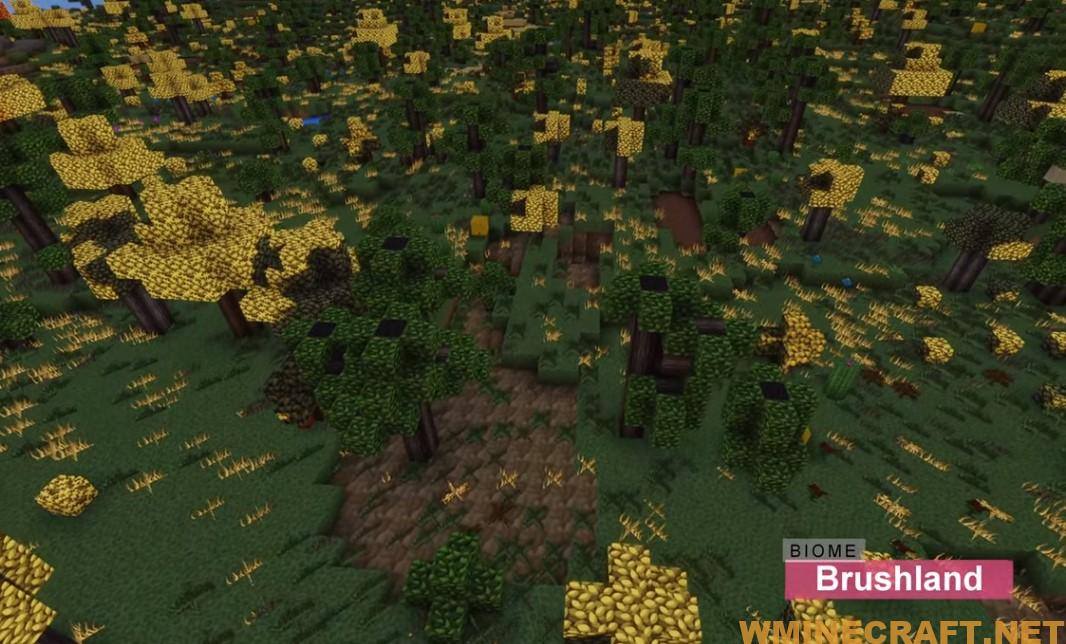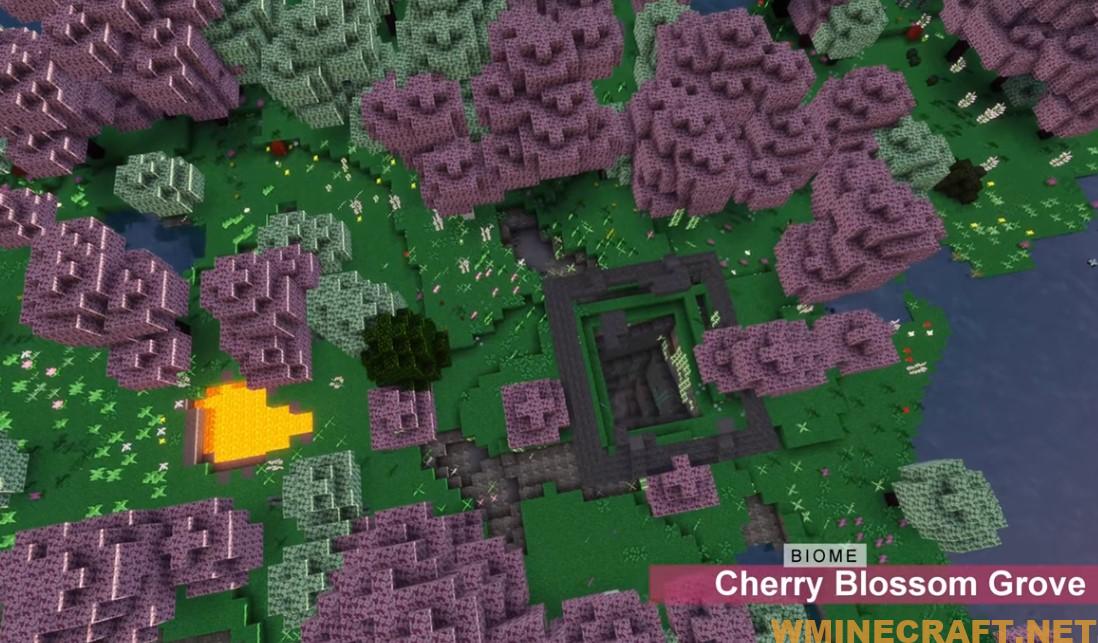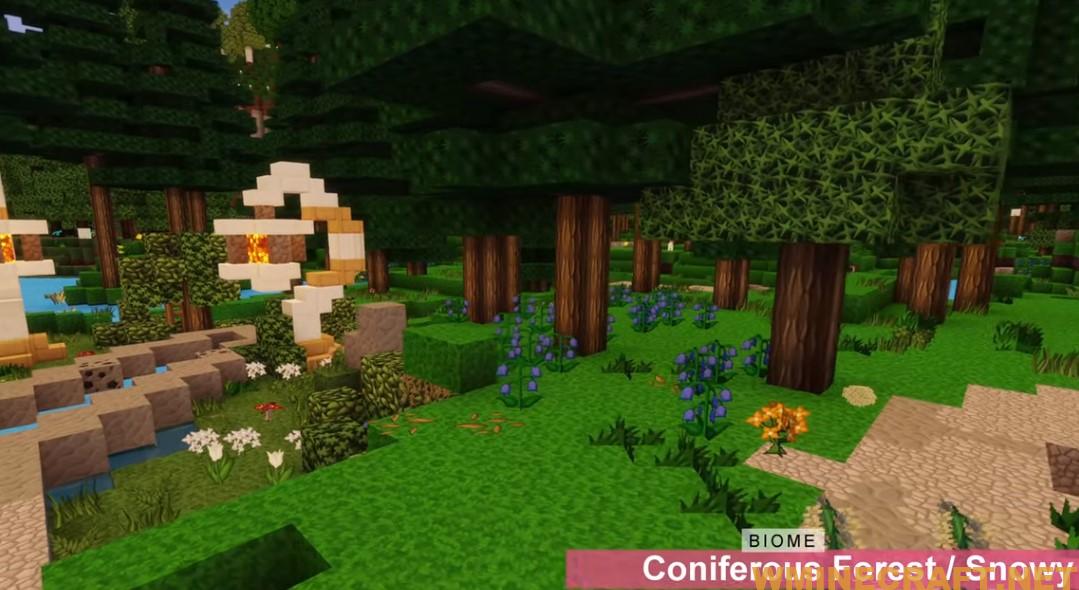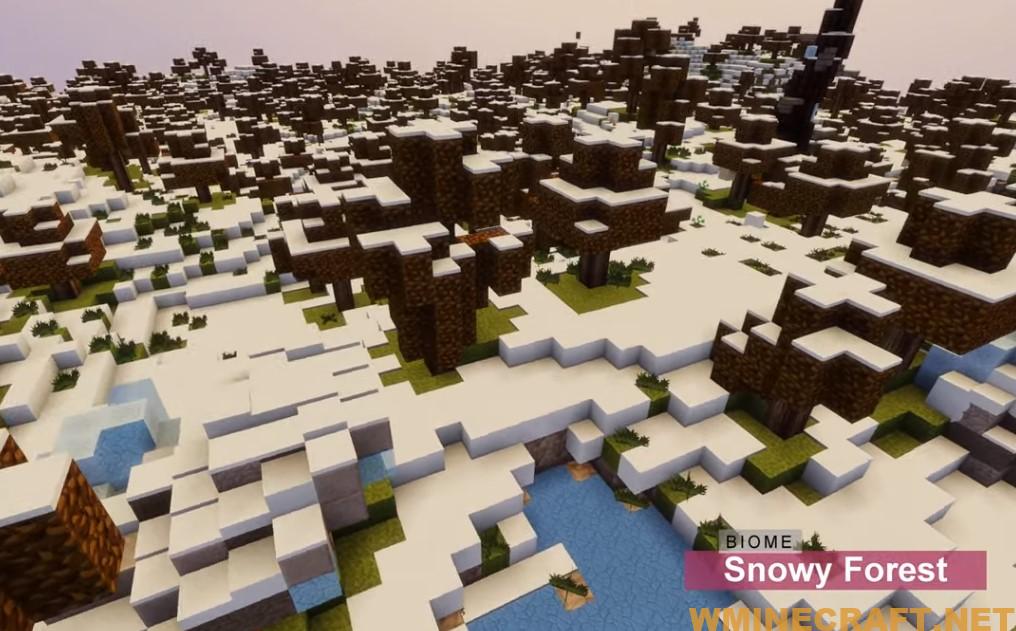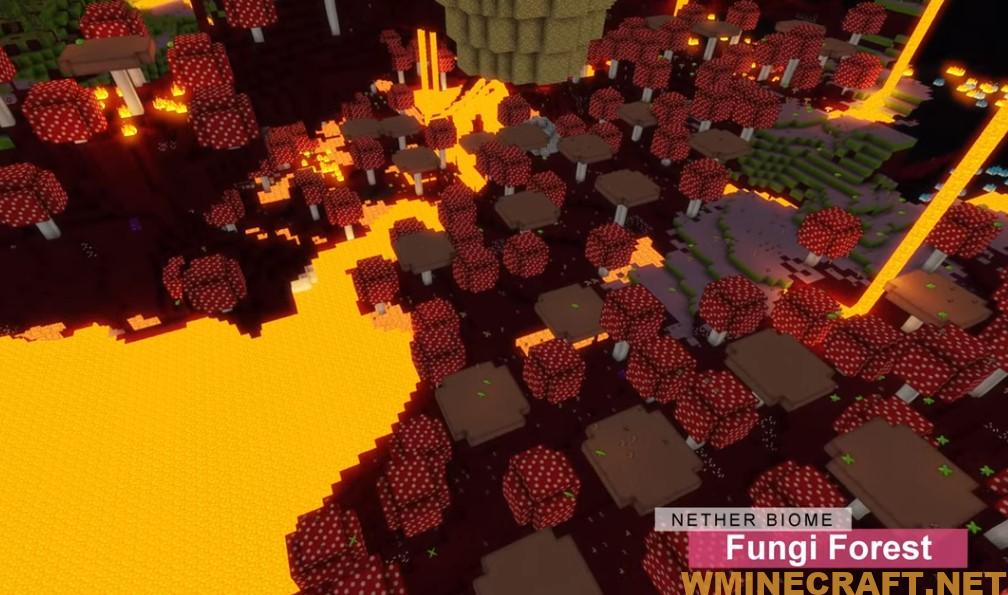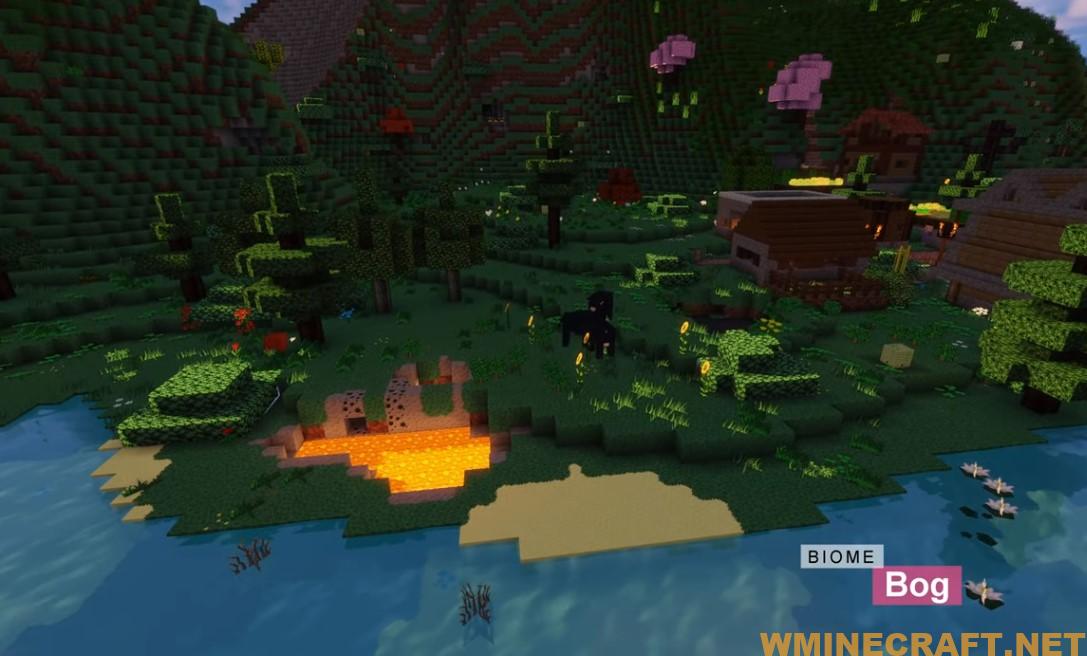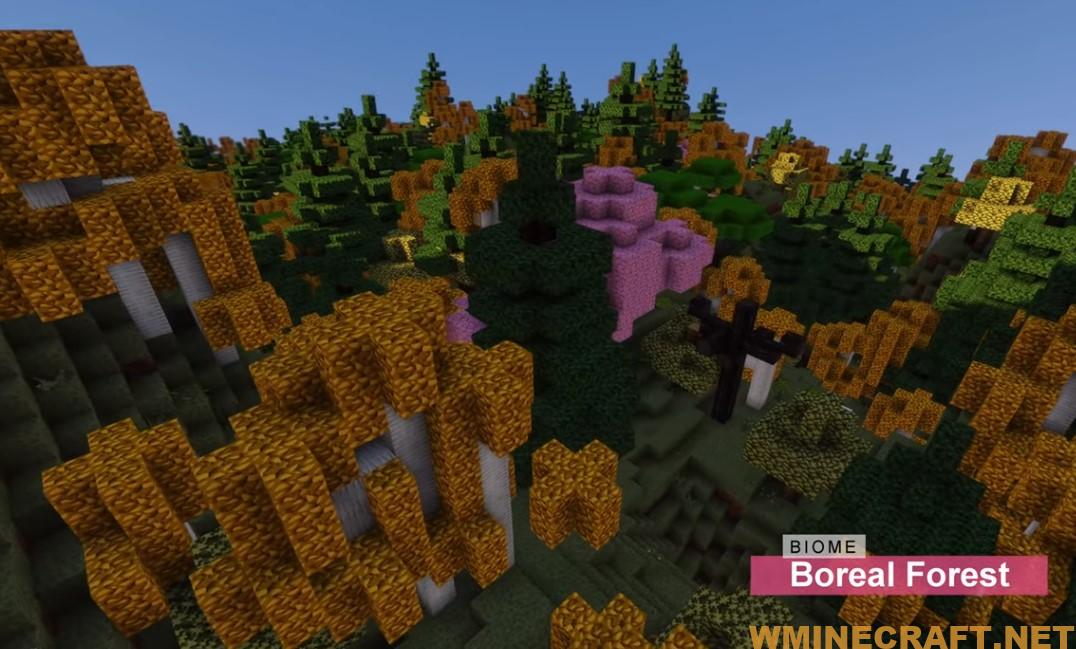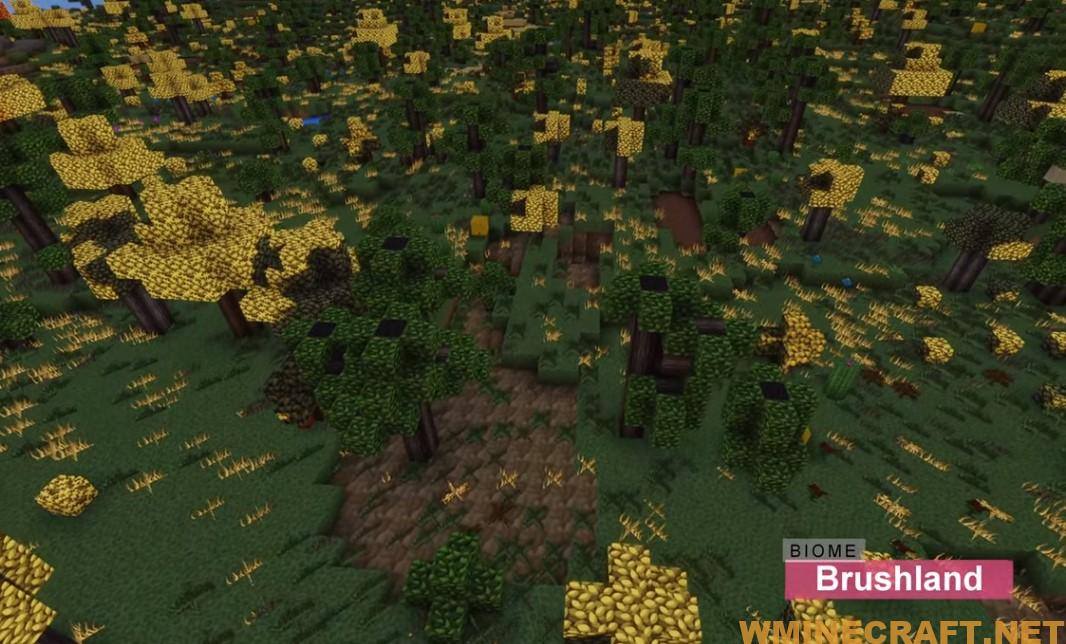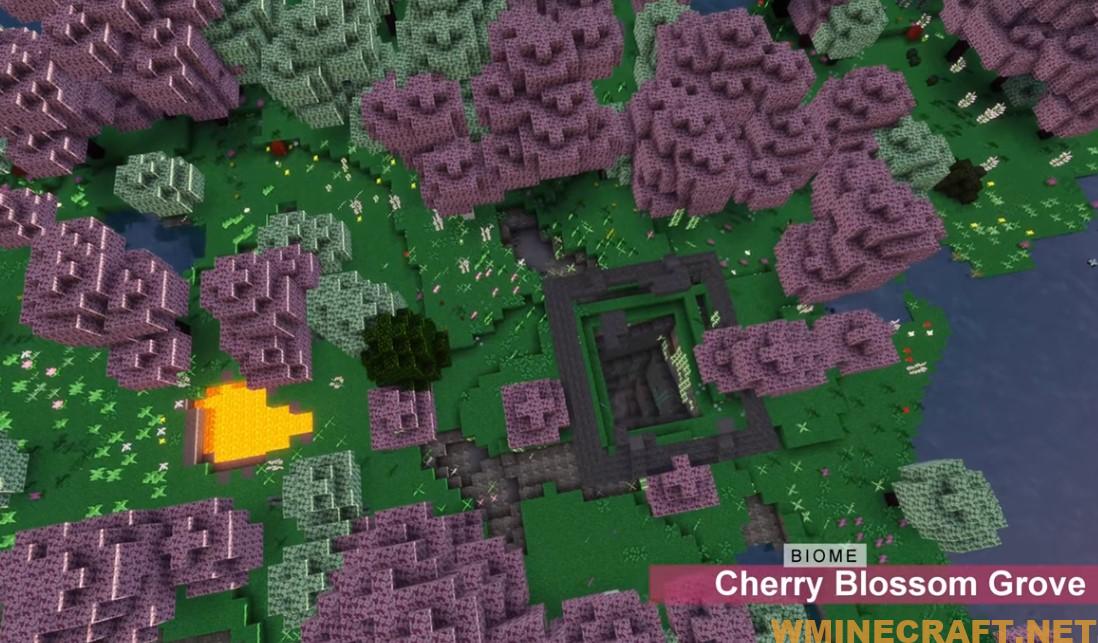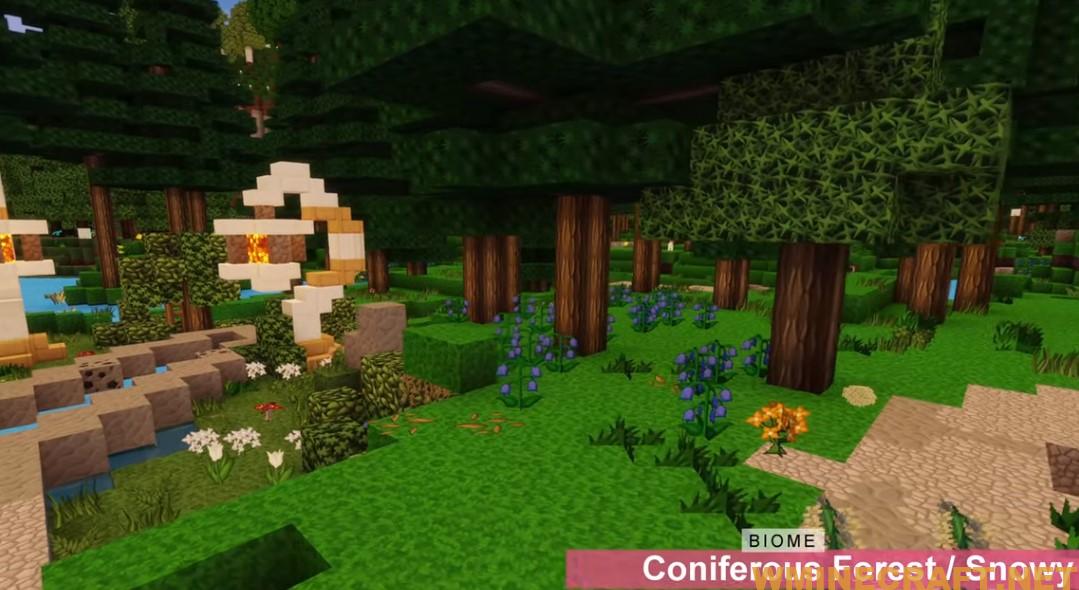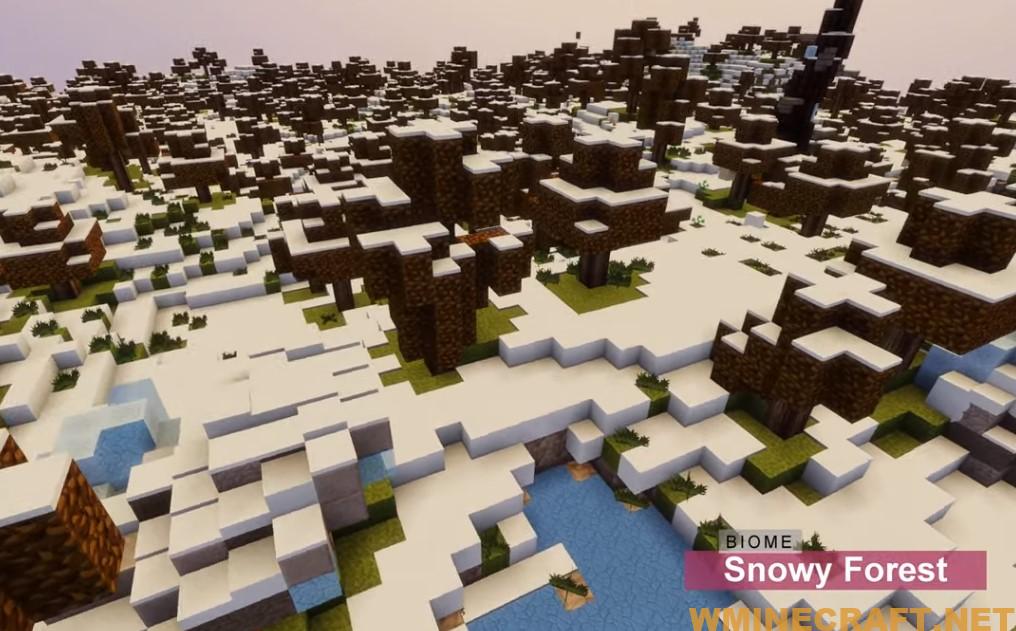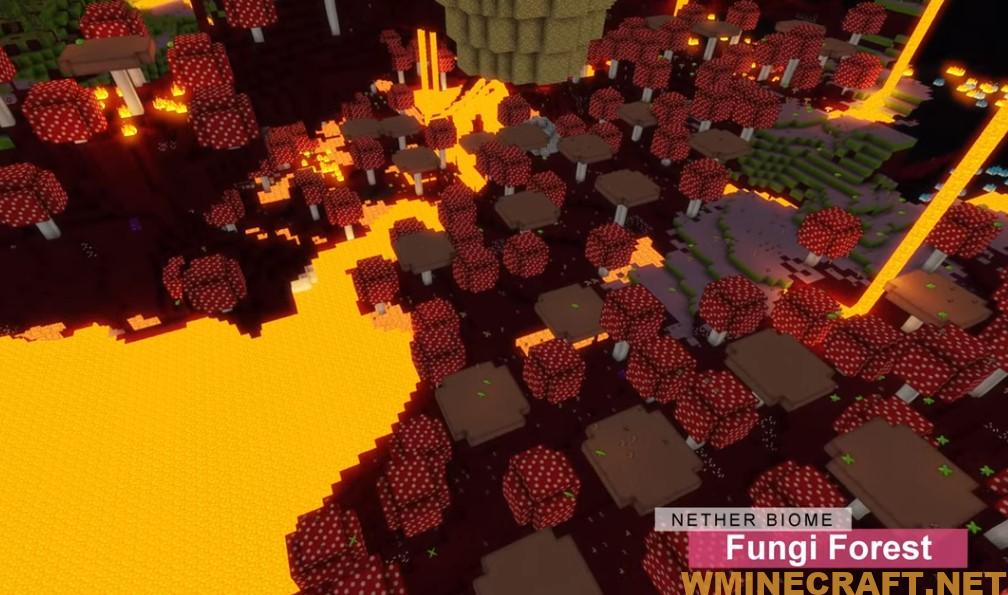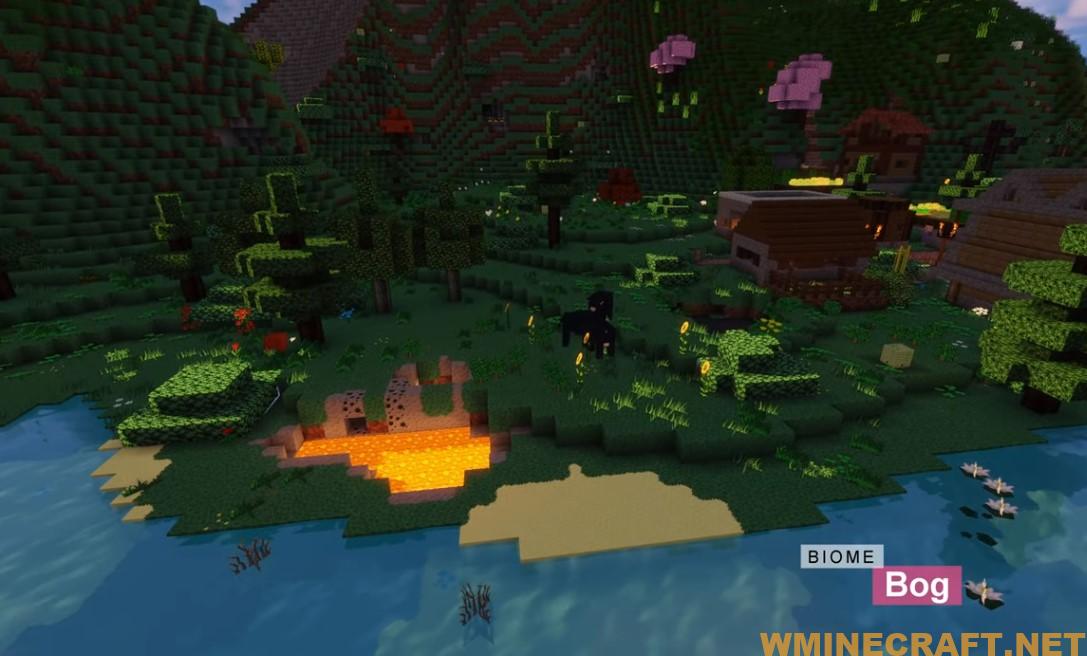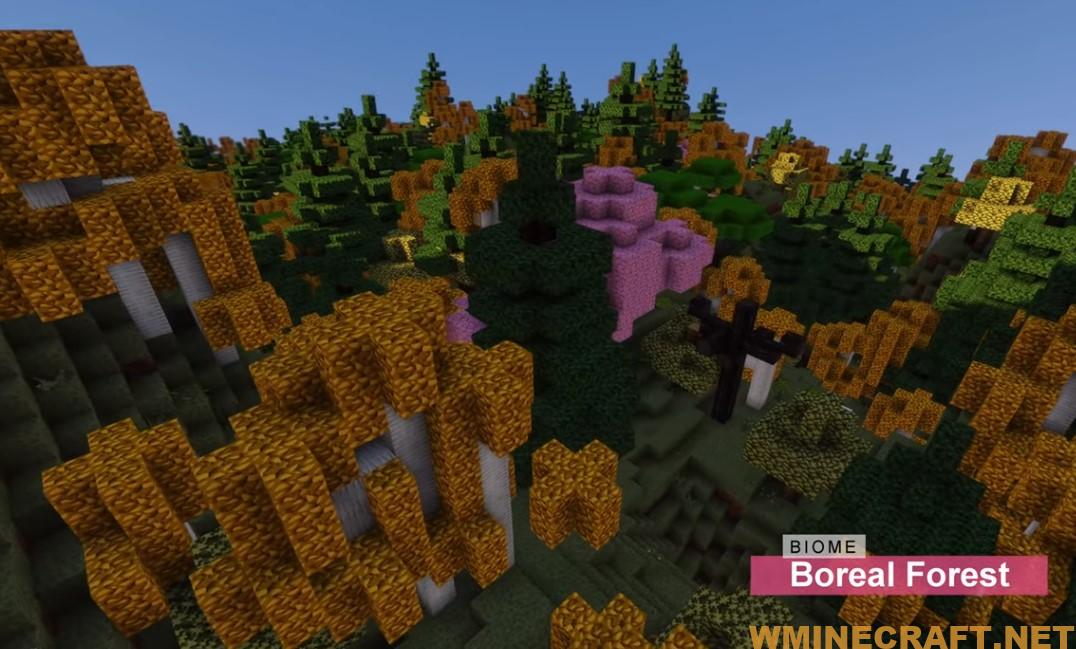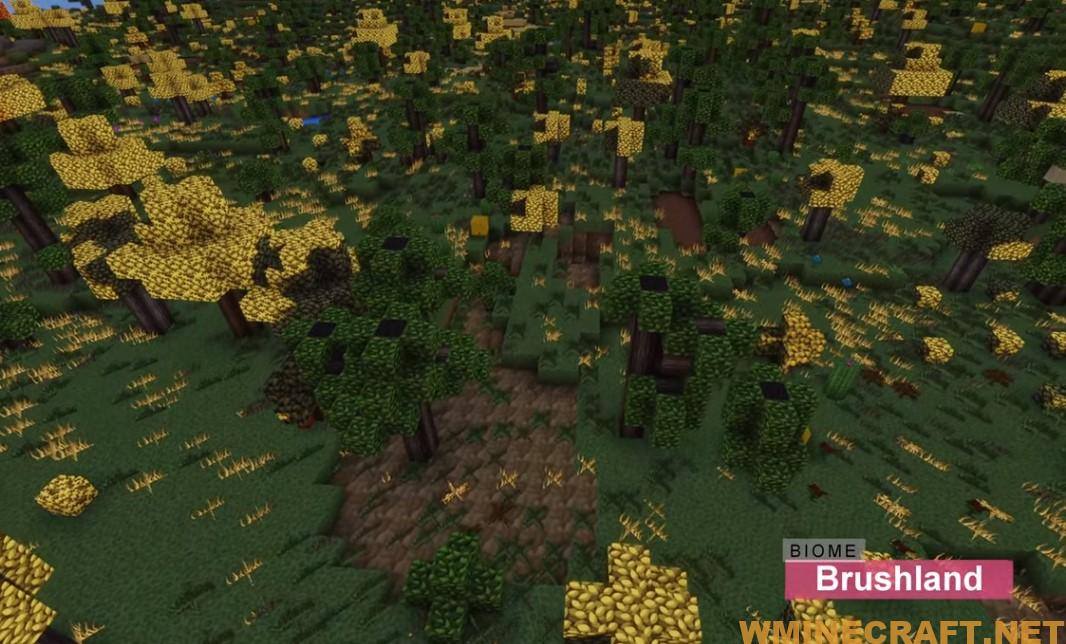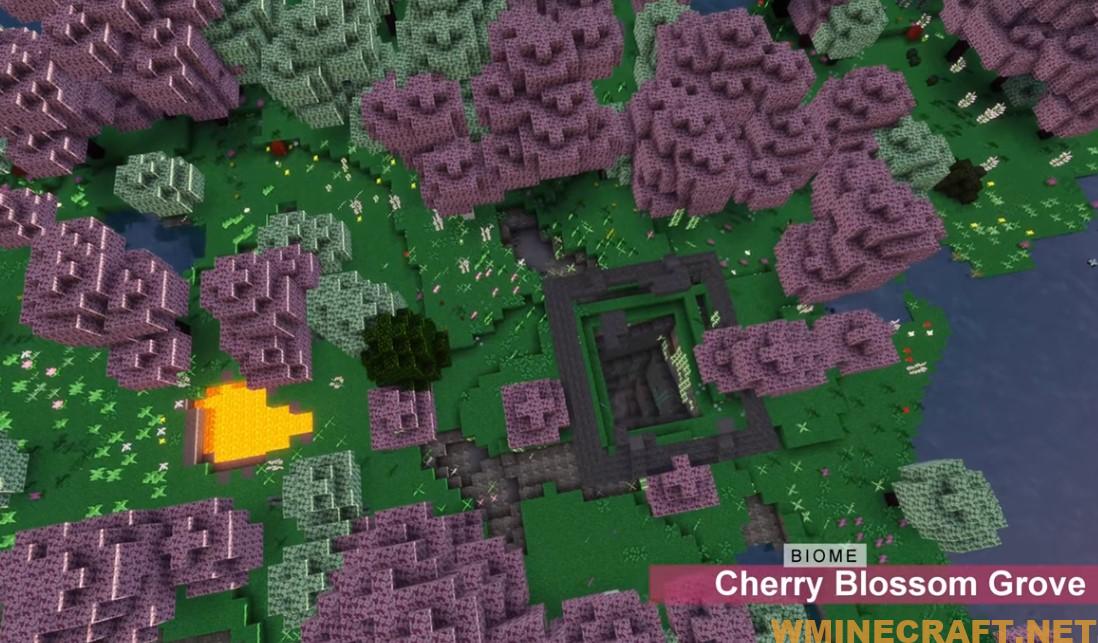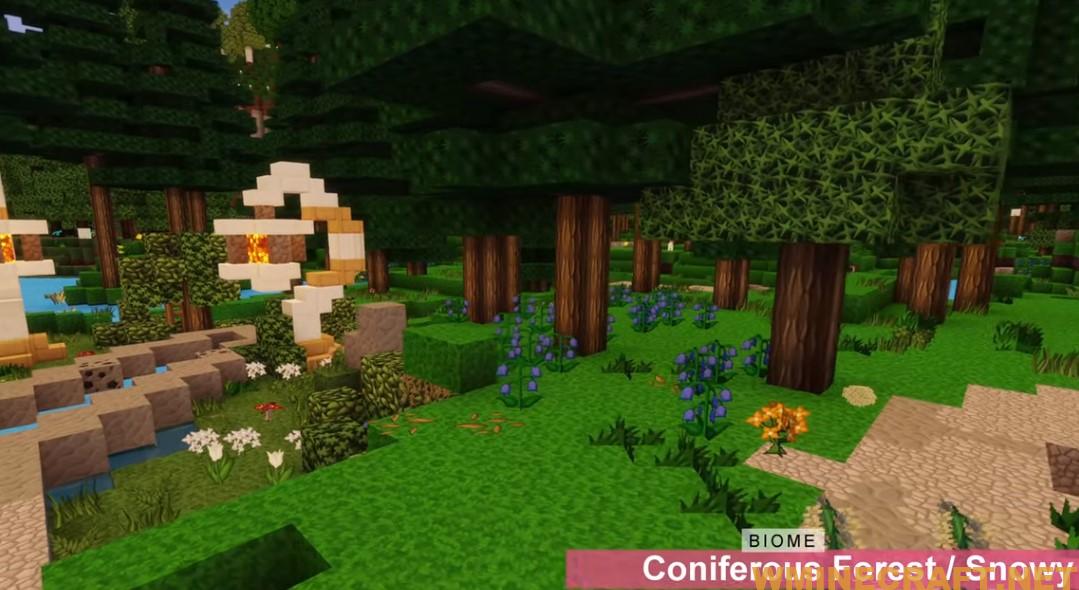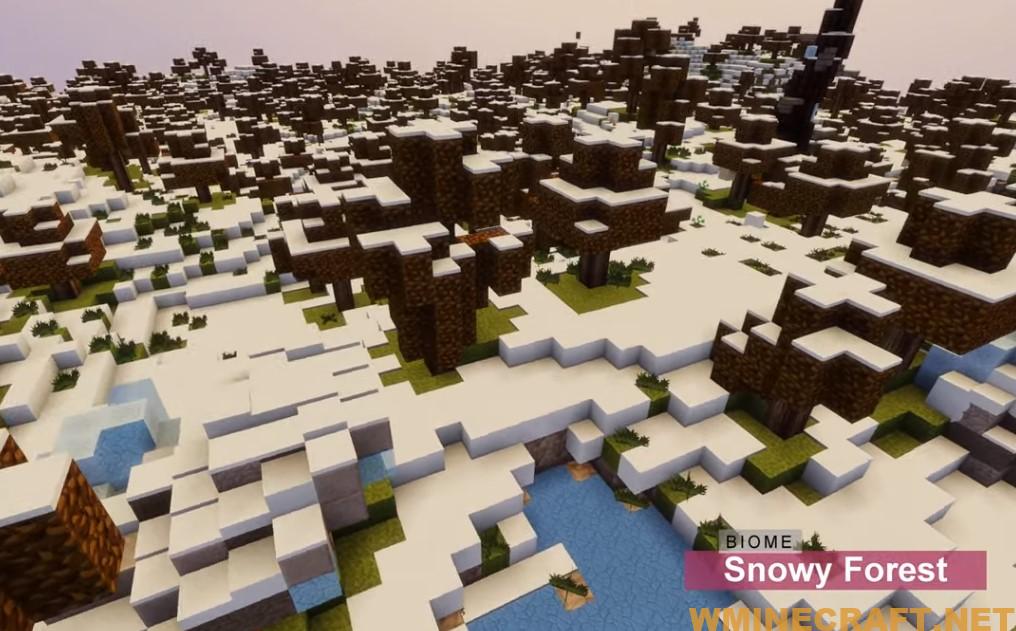 Biome: Snowy Forest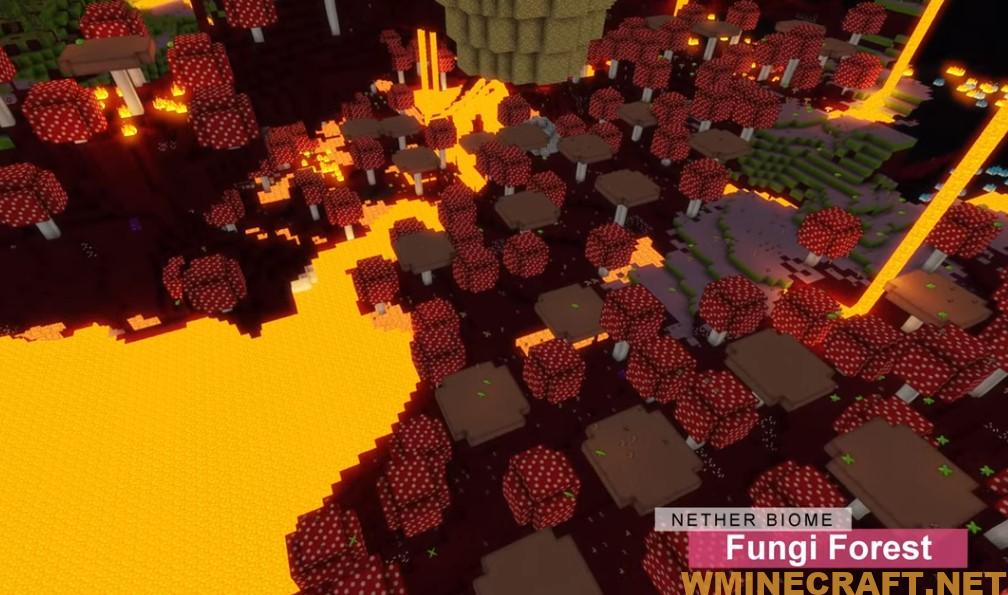 Nether Biome: Fungi Forest
Gem Distribution: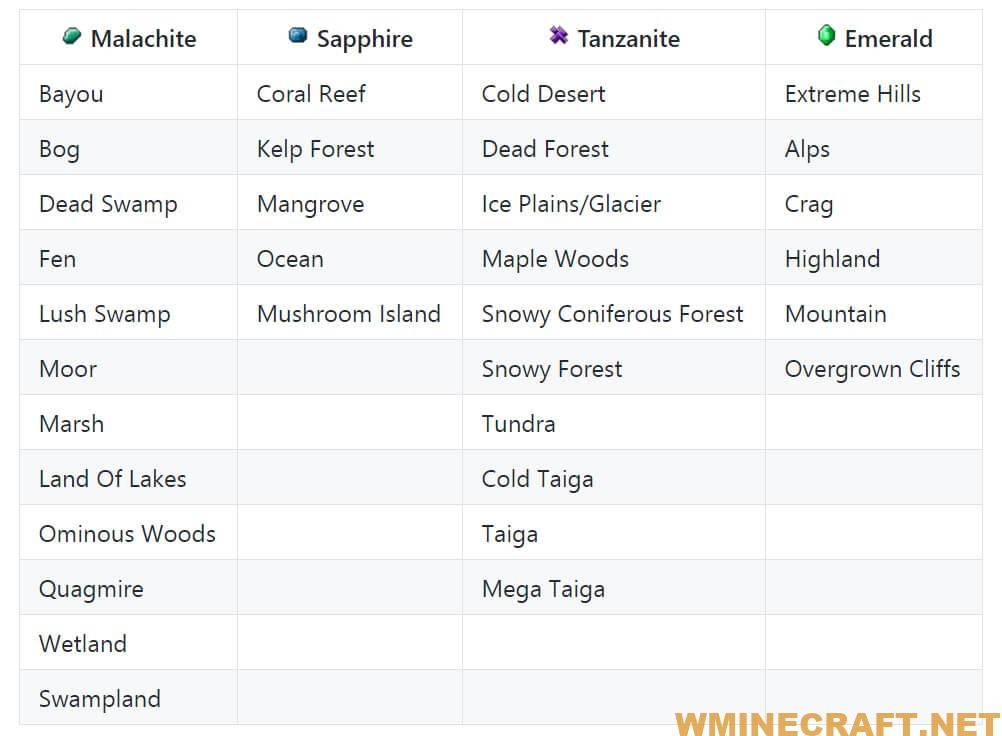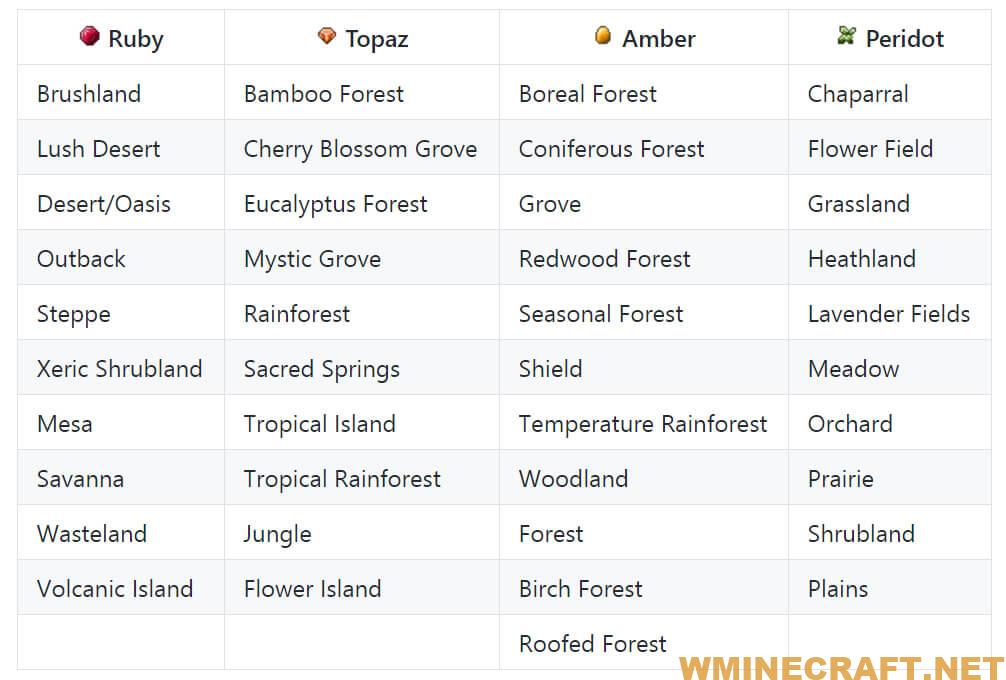 How to install
1. Download Minecraft Forge Installer, the file Biomes O' Plenty Mod.
2. Right-click Forge Installer, Run as Administrator and click OK to install Forge.
(You can skip this step if you have Minecraft Forge installed)
3. Open Start on desktop>Open Run (Or you can use the Windows + R
keyboard shortcut)
4. Type %appdata% into Run and press Enter.
5. Go to /.minecraft/mods folder
6. Place the jar file of the mod you downloaded in the mod folder and then run
Minecraft.
Video tutorial :
Minecraft Forge (Modding API) Installation Guide
5 steps to successfully install Forge Minecraft
1. Access and Download select Minecraft forge version, then download the installer.
2. Requires installing Java on a computer. Open the .jar file you just downloaded, make sure 'Install Client' is selected, and click the OK button.
3. Run Minecraft and select the Forge profile, then click Play.
4. Select the Minecraft Forge menu on the left and the Mods button below Multiplayer.
5. Successfully, you can enjoy the mod just installed.
Biomes O' Plenty Mod 1.17.1/1.16.5-1.15.2-1.14.2-1.12.2 Download Links :
ExtrabiomesXL With 1.7.10: Download From Server : 

Minecraft Game version 1.7.10:
Minecraft Game version 1.8.0:
Minecraft Game version 1.8.9:
Minecraft Game version 1.9.0:
Minecraft Game version 1.9.4:
Minecraft Game version 1.10.2:
Minecraft Game version 1.11.2:
Minecraft Game version 1.12.1 – 1.12:
Minecraft Game version 1.12.2:
Minecraft Game version 1.13.2
Minecraft Game version 1.14.3:
Minecraft Game version 1.14.4:
Minecraft Game version 1.15.2:
Minecraft Game version 1.16.1 – 1.16.2:
Minecraft Game version 1.16.3:
Minecraft Game version 1.16.4:
Minecraft Game version 1.16.5:
Minecraft Game version 1.17.1:
Author: TDWP_FTW ❘ Rating: 4.73 − 917 votes ❘ – Source: Curseforge