VoxelMap is one of the minimap mods for Minecraft. If you know Zan's Minimap, you will find this mod familiar because they share the same code base. 
Writing down coordinates to remember the place where we live is a bit complicated, but that's what the Rei Minimap is for, you can say and I tell you this mod, in addition to adding different features, such as being able to set reference points (waypoints), allows you to activate a radar to be able to see where the enemies are, change the shape of the minimap and a better minimap in the Nether.
About VoxelMap Mod
VoxelMap is a minimap mod that will enhance your experience playing Minecraft. This mod comes with many interesting features, such as death markers, in-world waypoints, and displaying entity icons. In addition, it gives you the option to choose between a square map and a circular map. Players can toggle on/off the entity icons which have automatic support for mod-provided entities. There are color options for waypoints as well, which is really cool. With this mod, players will enjoy the game better.
Features of VoxelMap mod:
As we mentioned earlier, the mod displays waypoints with dimensions and mob icons with many options. Players can edit or remove waypoints and they can also teleport to any waypoint. It also offers a cave mode to explore the underground. 
Some outstanding features of VoxelMap mod include:
Advanced entity radar displays entity icons.

The mod supports most Forge blocks and works properly in the Nether.

Users can teleport directly to waypoints with permission.

Change map zoom level by pressing "Z".

Toggle a large map by pressing "X".

Bring up the menu and customize the settings by pressing "M".

Bring up the waypoint menu by pressing "B".
Important notes about Main Menu
With VoxelMap mod, players will completely control the game and decide what they want to do because they can easily customize the Main Menu. There are some toggle options in the Main Menu. Firstly, you can decide to display the current coordinates or not by toggling the Display Coordinates. Secondly, toggle the Hide Minimap to show or hide the minimap. Players can also set which side of the screen to display the minimap with Location.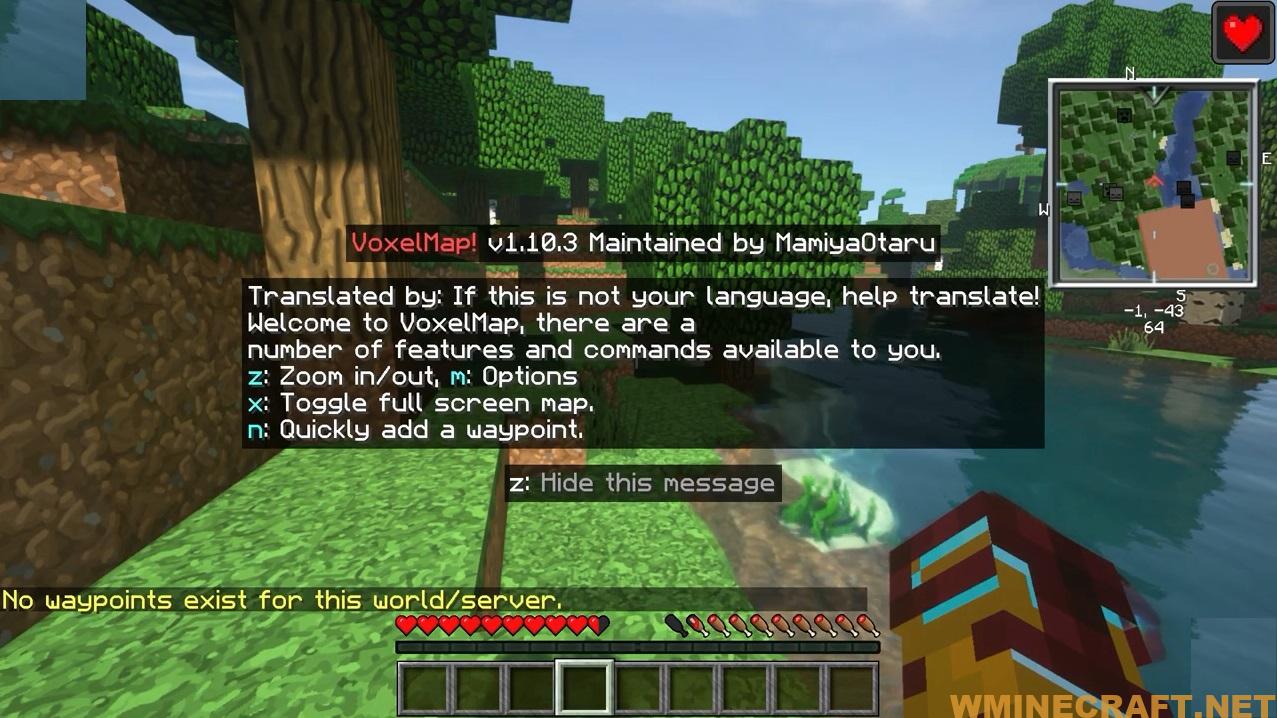 Besides, there are 3 minimap sizes that you can choose from: Small, Regular, and Large. Toggle Square Map to choose the shape of the Minimap (square or round). You can also choose between regular and old north or enable Cave Mode to display caves on the map for more fun exploration. 
The Ingame Beacons allow you to choose the display of waypoints from Off, Beacons, Signs, and Both. Furthermore, you can control whether the Minimap displays Entities by toggling Hide Radar. For more fun, you can choose to show hostile entities such as Zombies, Enderman, or Spiders. 
The Minimap will or won't show Players and Neutral mobs like Pig, Cow, and Sheep as you wish. Also, using Icon Filtering or Icon Outlines, you can blur or outline the icons. In addition, if you want the Player Helmets to be shown, toggle the Show Player Helmets. 
As you can see, the VoxelMap mod offers a lot of customizations for players, which will definitely enhance their gaming experience with Minecraft. It allows players to completely control the map just simply by toggling the options on the Main Menu and Radar. Download and install this VoxelMap mod to enjoy more!
Screenshots: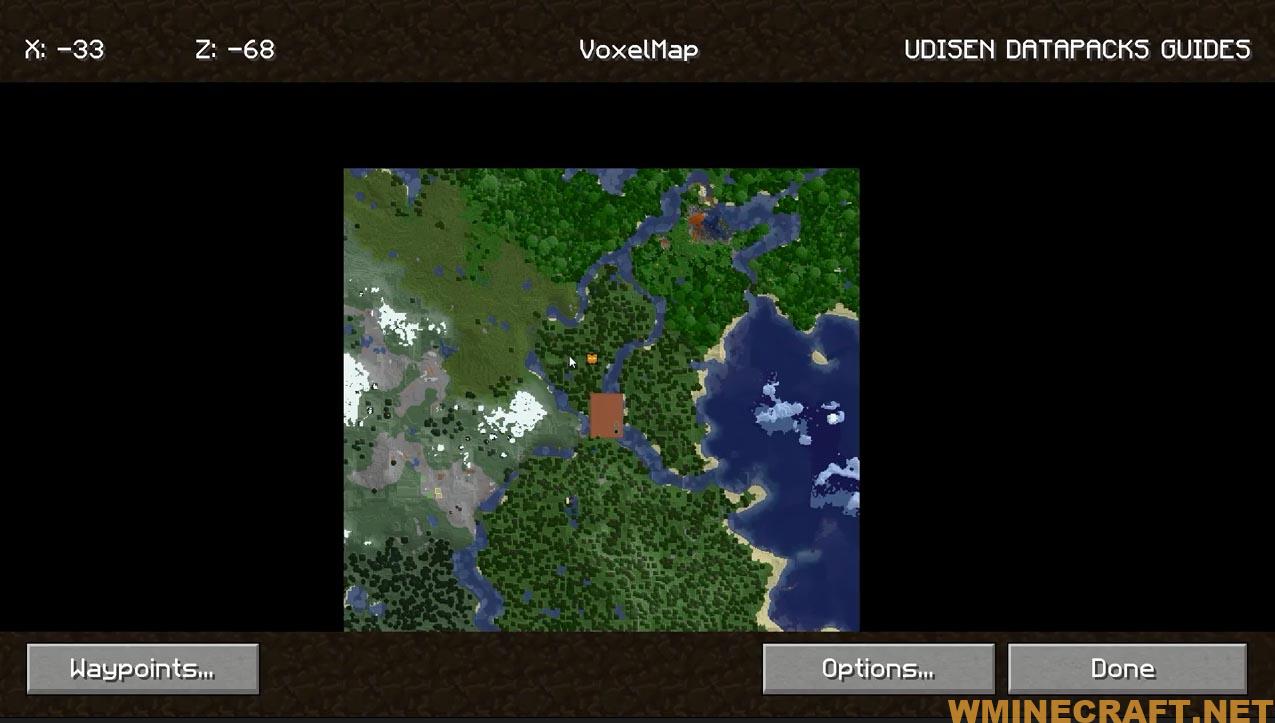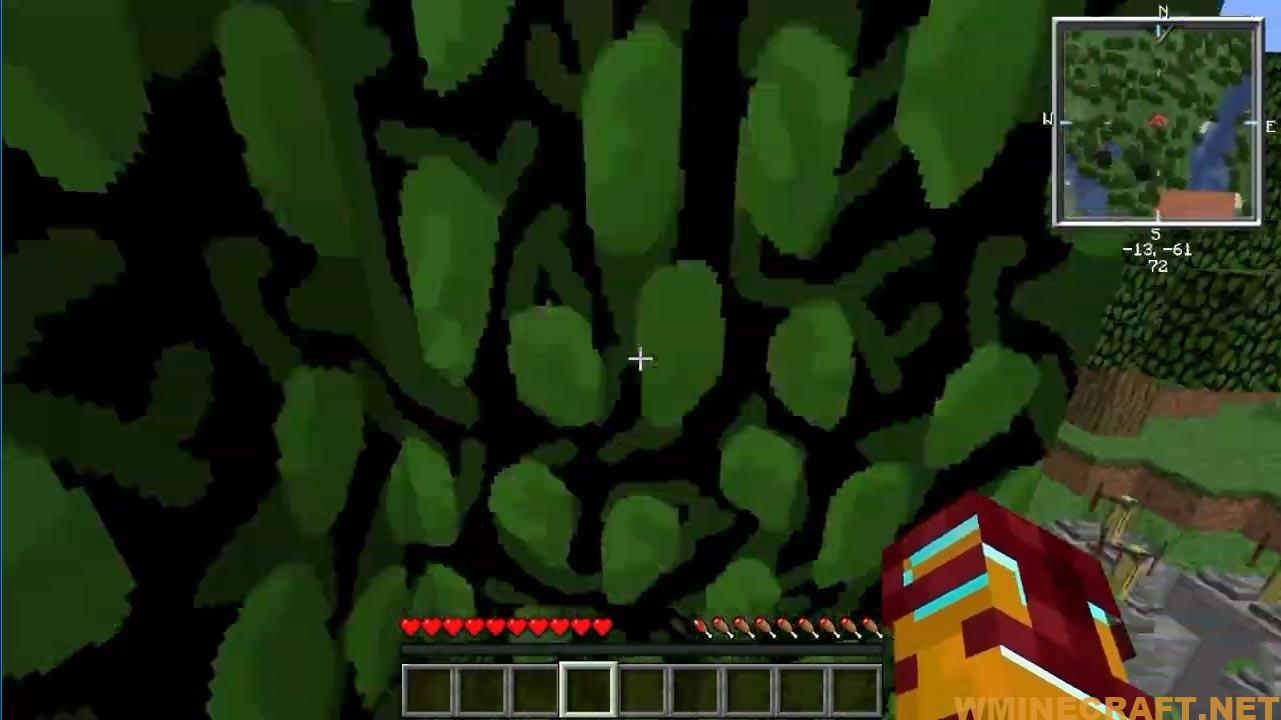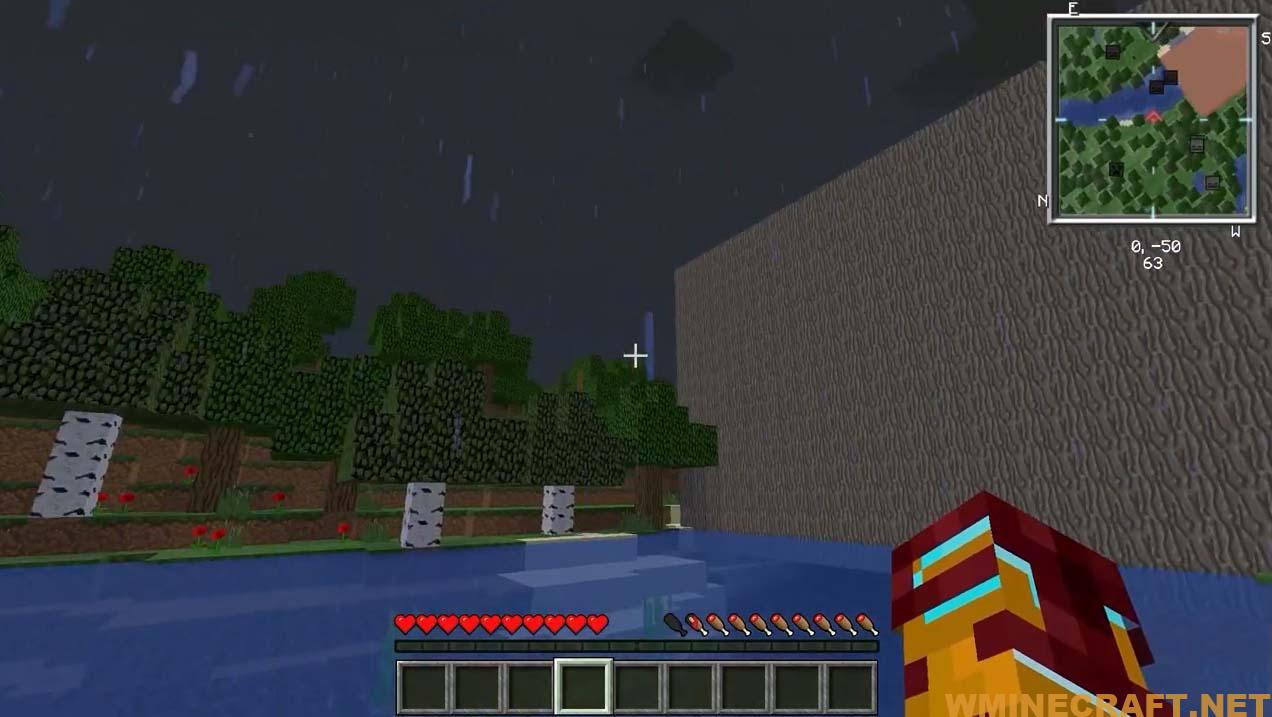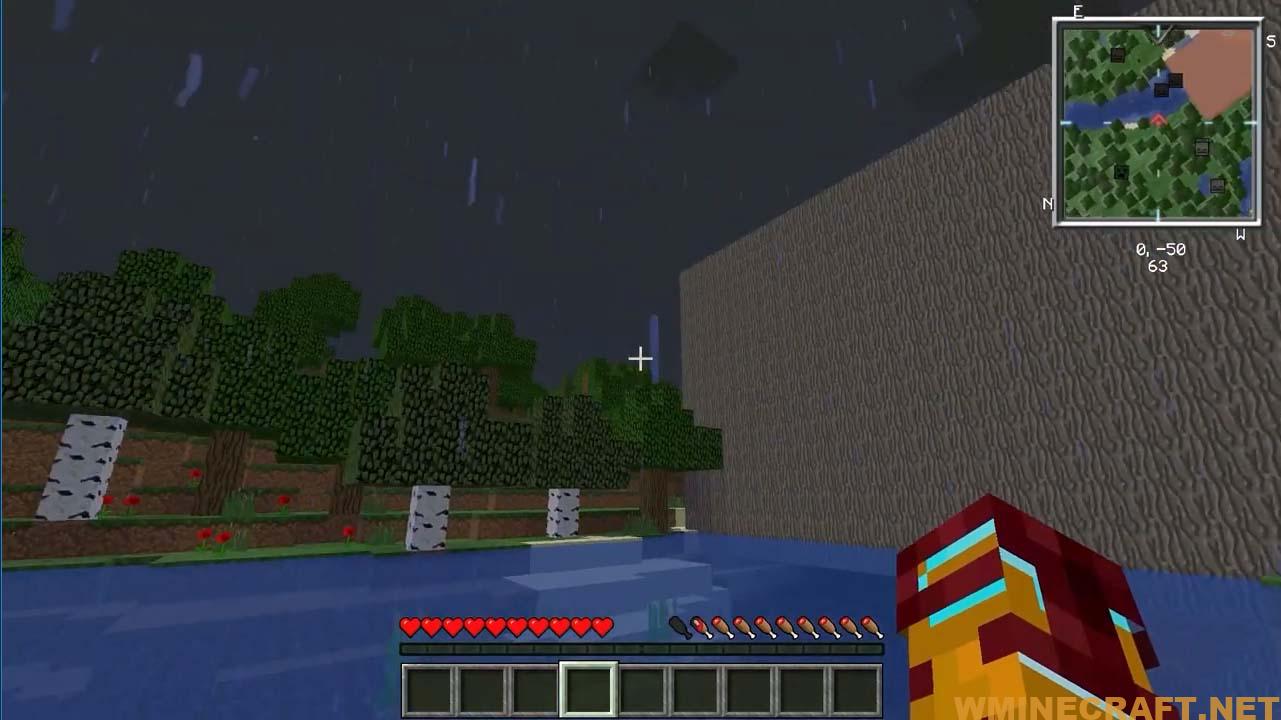 Requires:
Minecraft Forge (For Minecraft 1.12.2+)

LiteLoader (For Minecraft 1.7.10+)

Fabric Modloader (For Minecraft 1.14+)

Fabric API (For Minecraft 1.14+)
How to install:
How to Use Forge to Install Minecraft Mods (Client Side)
How To Install The Fabric Mod Loader After Downloading It
The newest Minecraft Mods are available right now.
Video VoxelMap Mod install on Youtube:
VoxelMap Mod 1.17/1.16.5 – 1.15.2 Download Links:
Minecraft Game version 1.5.2
Minecraft Game version 1.6.4
Minecraft Game version 1.7.2
Non-Forge version: Link Download

Forge version Link Download :Link Download
Minecraft Game version 1.7.10
Liteloader version: Link Download
Minecraft Game version 1.8.0
Liteloader version:  Link Download
Minecraft Game version 1.8.9
Liteloader version : Link Download
Minecraft Game version 1.9.0
Liteloader version: Link Download
Minecraft Game version 1.9.4
Liteloader version: Link Download
Minecraft Game version 1.10.2
Liteloader version: Link Download :
Minecraft Game version 1.11
Liteloader version: Link Download
Minecraft Game version 1.11.2
Liteloader version: Link Download
Minecraft Game version 1.12
Liteloader version: Link Download
Minecraft Game version 1.12.1
Liteloader version: Link Download
Minecraft Game version 1.12.2
Liteloader version: Link Download

Forge version: Link Download
Minecraft Game version 1.13.2
Forge version: Link Download
Minecraft Game version 1.14.2
Forge version: Link Download
Minecraft Game version 1.14.4
Fabric version: Link Download

Forge version: Link Download
Minecraft Game version 1.15.2
Fabric version: Link Download

Forge version: Link Download
Minecraft Game version 1.16
Fabric version: Link Download
Minecraft Game version 1.16.1
Fabric version: Link Download

Forge version: Link Download
Minecraft Game version 1.16.2
Fabric version: Link Download

Forge version: Link Download
Minecraft Game version 1.16.3
Fabric version: Link Download
Minecraft Game version 1.16.4
Fabric version: Link Download

Forge version: Link Download
Minecraft Game version 1.16.5
Fabric version: Link Download

Forge version: Link Download
Minecraft Game version 1.17
Fabric version: Link Download
Author and Credit: Mamiya0taru, Zaneris – Rating: 4.28 − 1,375 votes – Source: Curse