You are getting bored with rigid and steady animations and you are looking for a new tool to help you create more realistic characters?
As the sun began to set, I made my way back to my house. I had been out exploring for most of the day and was looking forward to a nice, warm meal. As I walked up to my door, I noticed something strange. There was a zombie standing in my front yard!
I immediately panicked. I had never seen a zombie this close before! I tried to run, but it was too late. The zombie had already spotted me. It started lumbering towards me, arms outstretched…
Just then, something amazing happened. The zombie suddenly seemed to lose its balance and fell over! Its arms and legs were moving around in all directions like they were made of rubber. It was hilarious!
Then Mo' Bends Mod 1.12.2/1.11.2 is a perfect option for you.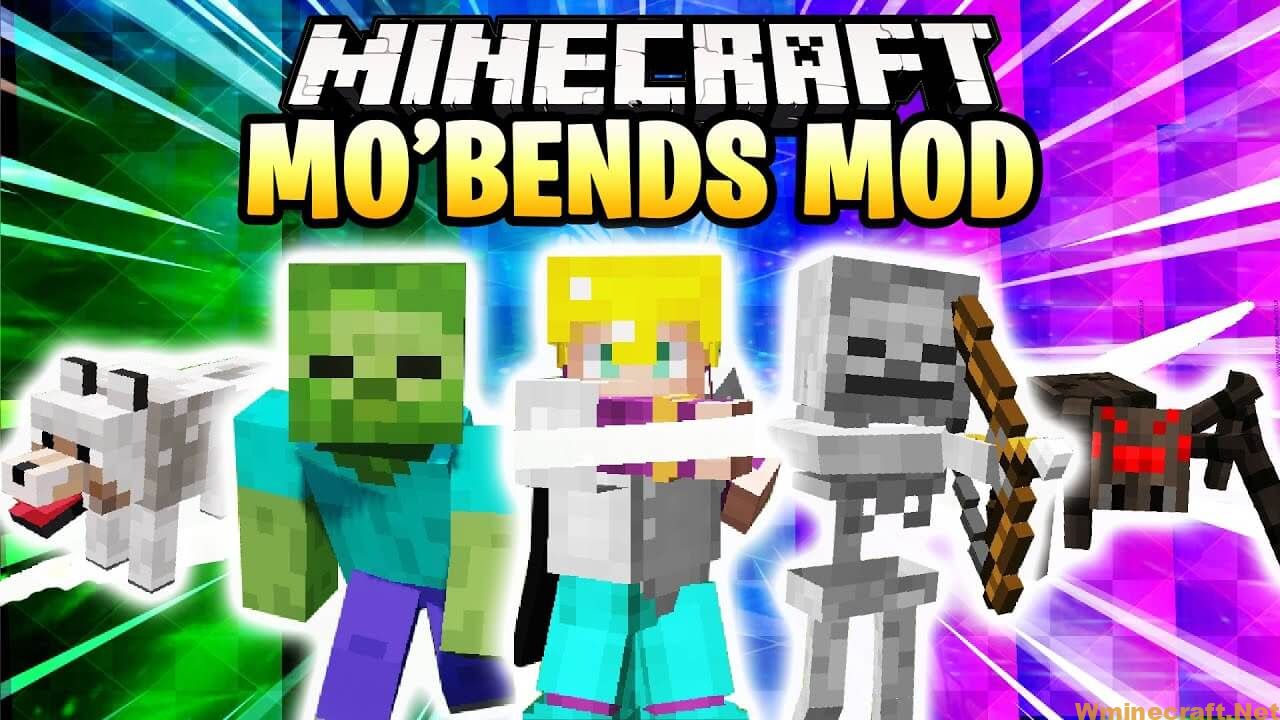 What is Mo' Bends Mod?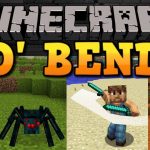 If you think that characters in Minecraft could be more realistic with lively movements, you should consider Mo' Bends Mod. With the new version 1.12.2/1.11.2, the mod promises to provide you the best alive creatures along with epic features. Let's continue to read and find out all of them.
What can you benefit from Mo' Bends Mod?
Mo' Bends Mod or more bends mod, You can gains a lot of advantages thanks to the wide variety of Mo' Bends Mod features. You can easily put life into mobs and players by making them move smoothly and aesthetically using Mo' Bends Mod. Your pig, zombie, player, cow, squid model's legs, and arms will be more bent, creating more flexible and beautiful movements while completing the tasks.
Relative Post:
Mo' Pickaxes Mod 1.12.2- More Pickaxes Mod and interesting things
Mo'Swords Mod 1.12.2 for Minecraft PC – (14 new swords)
Mo'Creatures Mod 1.16.3-1.12.2-1.10.2 – Review and Showcase
Features: 
Here are some unique features of the characters and mobs in Minecraft when being integrated with Mo' Bends Mod:
Player Animations:

Apart from basic movements, now your main character is able to sprint, jump, jump a sprint, sword slashes, sneak, punch a fist, swing the weapon, fall, run and stand in the battle stand, practice archery and climb a ladder.

Zombie Animations:

Some basic movements the zombie can do are to stand and walk. Be careful as they are usually hungry for your brains. 

Spider Animations:

The spiders can do basic movements like the zombie but they can also climb the wall and do the jump attack. 

Skeleton Animations:

In terms of skeleton, it can stand, walk and practice archery. Don't get too scared if you see a mobile skeleton with creepy movements throughout the game. 

General:

The general features also consist of sword trails, arrow trails and animation customization. If you want to customize the appearance to the one you like, what you need to do is to click the Mo' Bends Menu Key. 
Feature to Benefit
Standard benefits:
– Your mobs will look more realistic.
– The game will be more fun to play.
Emotional benefits:
– You'll feel like you're really in the game.
– Your friends will be amazed at how life-like your mobs are.
Screenshots: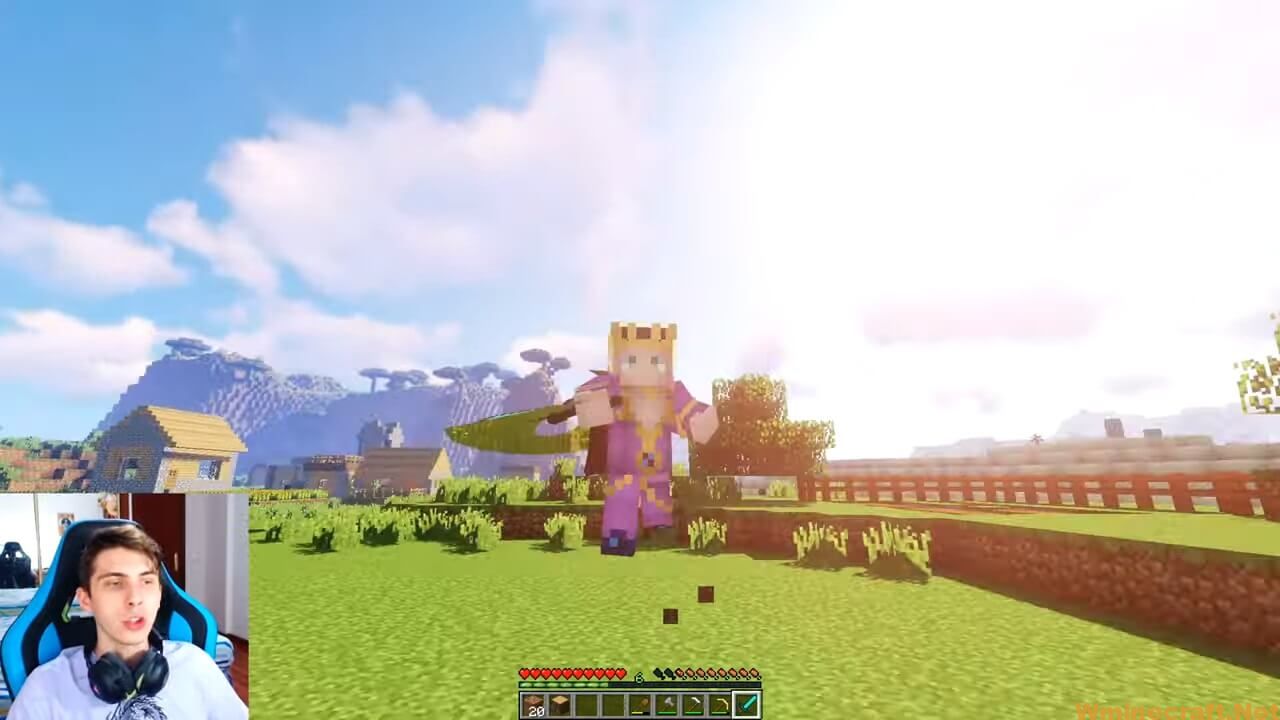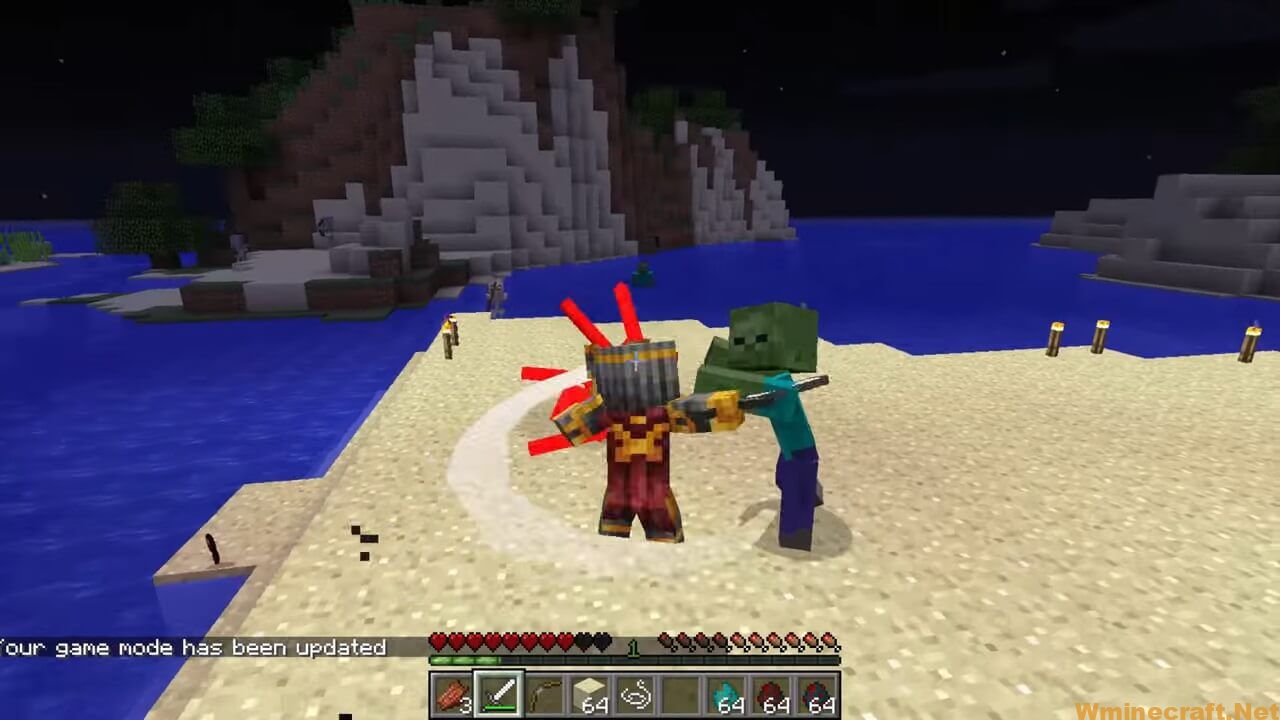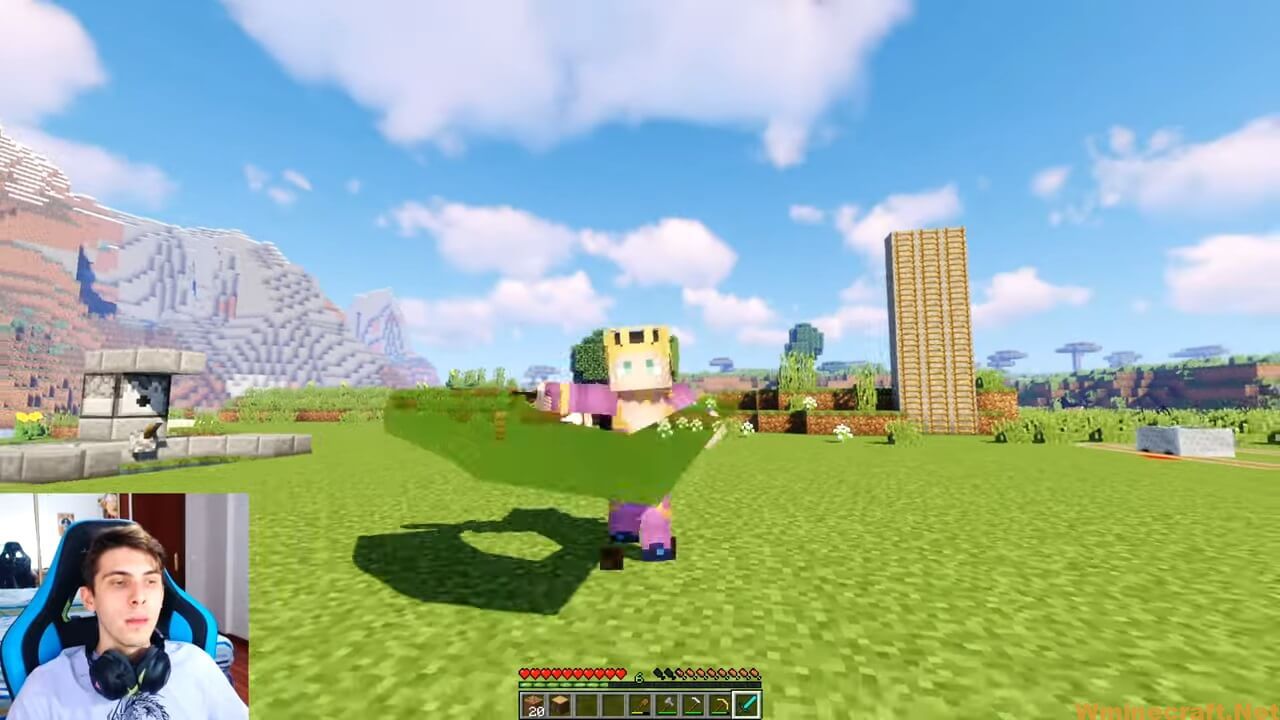 Showcase:
Mo' Bends Mod is perfect for a lively world of characters and mobs in Minecraft. However, we recommend you to install Minecraft Forge and play with both of them at the same time. Minecraft Forge is the base mod for running other mods in the Minecraft world such as Mo' Bends. Hence, this combination will help you play more smoothly and productively.  
In conclusion
Needless to say, with the help of Mo' Bends Mod, your characters and mobs look more flexible than ever before. Every picture and movement of them is super realistic. Are those what you are looking for? Don't hesitate, just give Mo' Bends Mod a try and you will definitely feel satisfied with its amazing features!
How to install More Bends Mod?
First, your computer must have Minecraft forge 1.12.2 installed
Download the mod.
Then, navigate to the folder containing Minecraft.
For Windows computers, from the Start menu, open Run, enter the command %appdata% and click the Run button.
On a Mac, from Open Finder, hold Alt then Go -> Library in the top menu bar. Open the Application Support folder to find Minecraft.
Put the newly downloaded mod (.Jar file) into the Mods folder. When opening a Minecraft game, press the Mods button to try the mod just installed.
Minecraft Forge (Modding API) Installation Guide
5 steps to successfully install Forge Minecraft
1. Access and Download select Minecraft forge version, then download the installer.
2. Requires installing Java on a computer. Open the .jar file you just downloaded, make sure 'Install Client' is selected, and click the OK button.
3. Run Minecraft and select the Forge profile, then click Play.
4. Select the Minecraft Forge menu on the left and the Mods button below Multiplayer.
5. Successfully, you can enjoy the mod just installed.
Mo' Bends Mod  Download Links:
Mo' Bends Mod For Minecraft 1.5.2:
Mo' Bends Mod For Minecraft 1.6.2:

Mo' Bends Mod For Minecraft 1.7.2:

Mo' Bends Mod For Minecraft 1.7.10:

Mo' Bends Mod For Minecraft 1.9.4:
Mo' Bends Mod For Minecraft 1.10.2:

Mo' Bends Mod For Minecraft 1.11.2:

For Minecraft 1.12.2, 1.12.1, 1.12:

Author: Gobbob,_Antyvirus ❘ Rating: 4.56 − 1,834 votes ❘ 2,021,756 views