As girls enter the Minecraft world, they will love customizing their characters for great gaming experiences. Here are the top 15 Minecraft skins girl
This way, they can have a completely customizable look for their character. They can enjoy a game that adapts to everything they are looking for.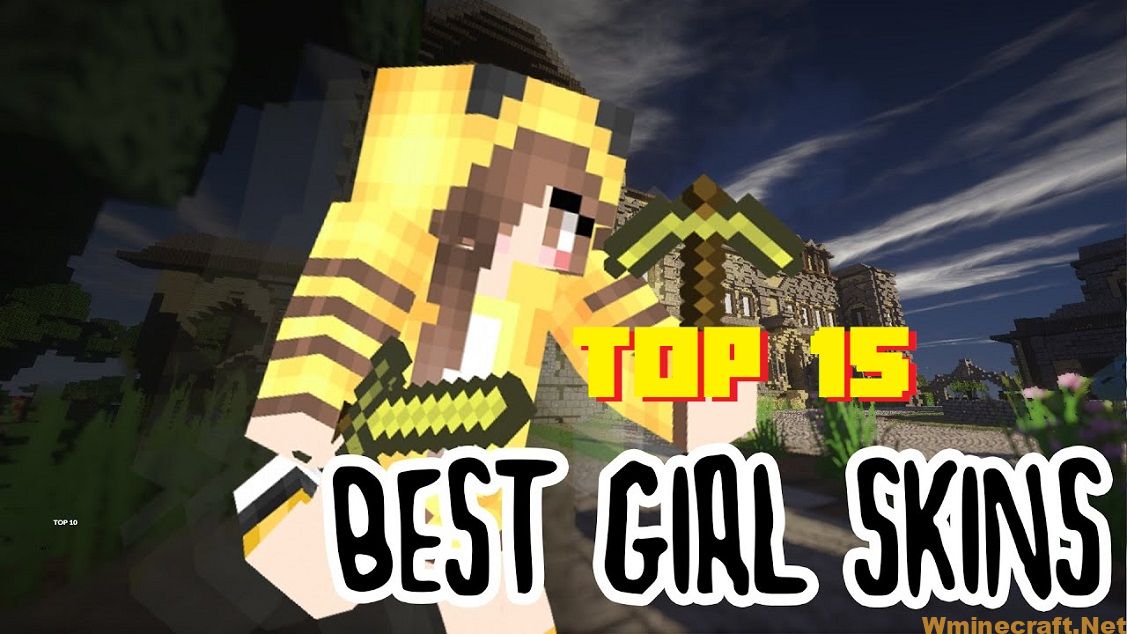 1. Huntress V2 Minecraft Skin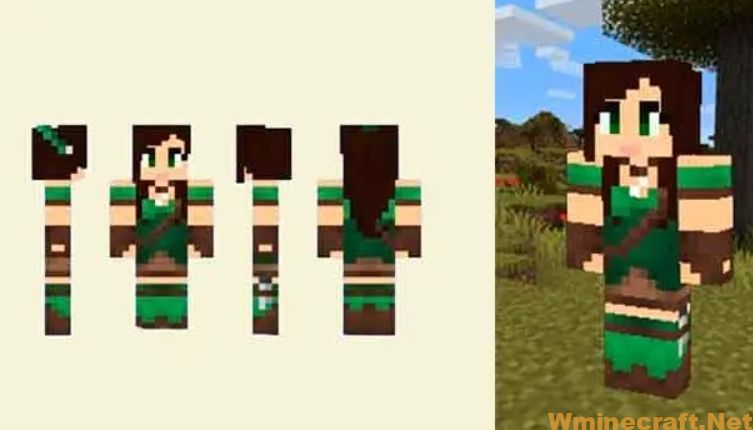 For Huntress fans, Huntress V2 Minecraft Skin is great skin. This skin comes in military color designs. Perhaps, it allows you to have a unique, simple look. With this skin, you can explore the world of Minecraft in a wonderful way.
Link Download : 

 2. Domo Girl Skin Minecraft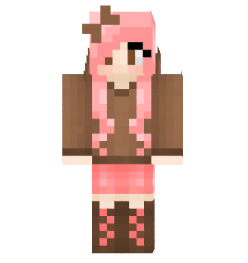 Domo Girl Skin Minecraft is one of the things that you should consider. It has a very nice design. With its pink hair and outfit. Players will always have a great choice in their character. It allows your character to stand out in Minecraft.
Download: Minecraft Domo Girl Skin
 3. Mikasa Skin (Shingeki no Kyojin)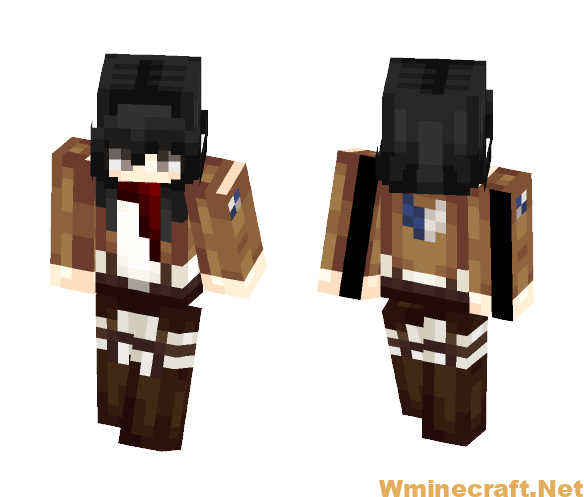 This is a good choice for fastidious girls. This skin has a unique, simple design. With short hair and a very rocking outfit., It will allow you to have a unique look.
4. Hatsune Miku Skin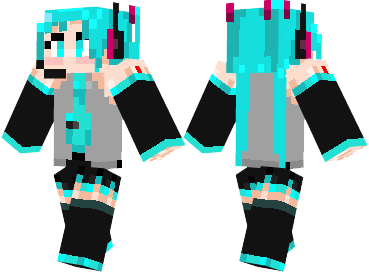 If you love anime, this is an indispensable skin. This is the character of Hatsune Miku. It is very well tuned to Minecraft's pixel style. You will be able to show off a great personality.
Download: Hatsune Miku Skin Minecraft
5. Creeper Girl Skin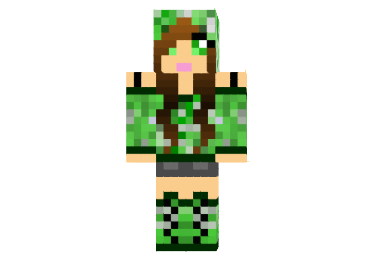 This is a real skin for horror fans in the game. In fact, it's a pretty humorous character. With red eyes, a jacket with the game's logo, and white hair, it allows you to have a simple but unique character.
Download: Creeper Girl Skin
6. Pretty girl Skin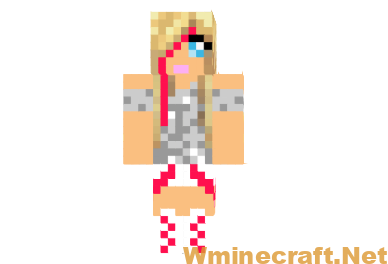 It is for those who want to show off their femininity in the Minecraft world. Pretty girl Skin is a girl wearing a sweater. She is characterized by long blond hair and blue eyes. This makes her have great skin!
Download: Pretty Girl Skin for Minecraft
7. Rainbow Girl Skin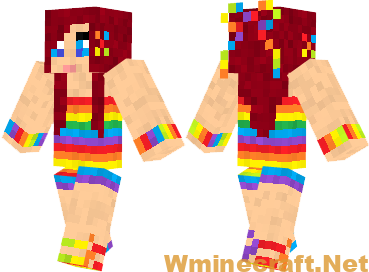 It is true that Rainbow Girl Skin is a perfect skin for any girl who wants to show femininity. This skin has a very colorful design in a rainbow style. With some helmets and a very sexy outfit, you will always look great.
Download: Rainbow Girl Skin Minecraft
8. Succubus Girl Skin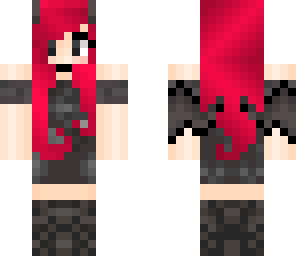 Succubus Girl Skin is one of the most popular skins for girls in Minecraft. Succubus Girl Skin has a very sexy and unique design. It is a girl with purple hair and the outfit shows she is a rude girl. The Girls is only wearing a bikini, with long boots and gloves.
9. Samus Aran (Metroid) Skin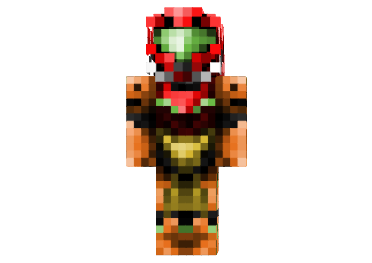 If you are a Metroid fan, Samus Aran (Metroid) Skin is the best skin you can use in the game. Samus Aran (Metroid) Ski inspired by Samus. You can have a simple unique look. Her spacesuit will take you across the Minecraft universe.
Download: Samus Aran Skin
10. Pika Girl Skin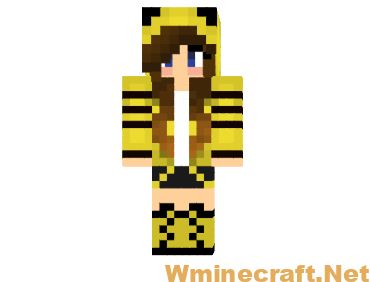 This is definitely a skin that will perfectly suit all Pokémon fans. This skin is inspired by Pikachu. Therefore, it has a yellow color all over the body. You can even see black ears with yellow color. The only thing missing is the character's tail.
Download: Mai Pikachu Girl Skin
11. Red cat girl with crop top Skin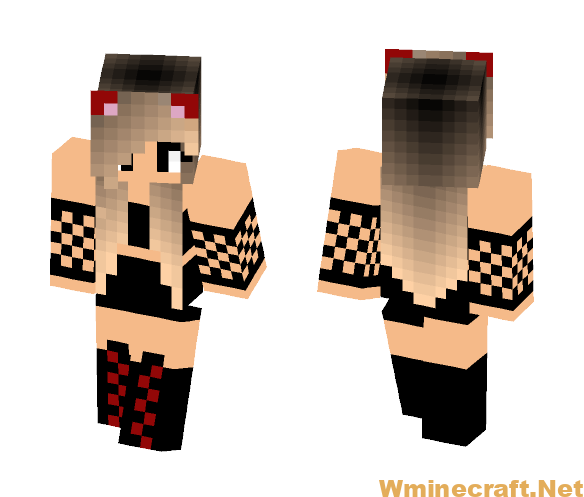 The Red cat girl with a crop top could just become your next favorite new skin. Change your skin in Minecraft and make your character look unique with this skin.
Link Download==>

12. Girl Minecraft Skins Rainbow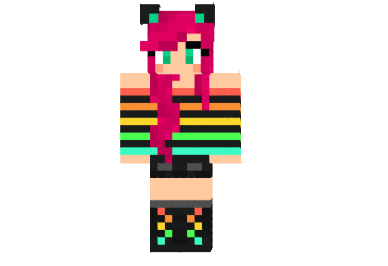 There is no denying that Girl Minecraft Skins Rainbow is a skin for cute girls. This skin is designed with cute pockets, shorts, a shoulder-length shirt, and rainbow hair.
Download: Rainbow Cat Girl Skin Minecraft
13. Water Lilies Skin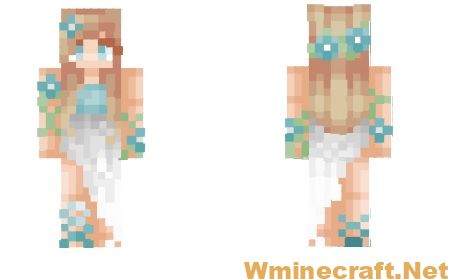 This skin is designed to be simple but detailed. However, it could be the perfect outfit for the character you're trying to play as an archer or just an adventurer.
Download: Download from Server
14. Crescent Hair Skin

Creator: MangleFox70. Do you see how perfect the hair of Crescent Hair's skin is? The hair and arm ornaments found on this skin are both wonderful. This skin will definitely surprise anyone who plays with you.
15. My Dream Unicorn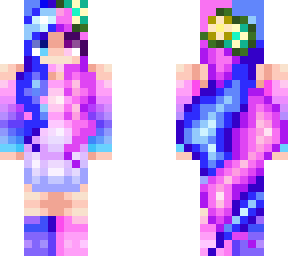 If you like the shiny, 3D-styled look, you should definitely check out My Dream Unicorn Skin.
Download Link: Click Download From Server
So what are you waiting for? Let take a shot now
FAQ:
What are the top skins?
These are the top Skins. Ant Man. PrestonPlayz. Yellow Gamer. Dream HD. Herobrine. Gold Knight. Batgirl. Blue Knight.
What are the top 10 skins in Minecraft?
These are the top 10 skins in Minecraft that are currently trending. 1. Elsa Skin 2. Billie Eilish Skin 3. Bright Girl 4. Unicorn 5. Iron Man 6. Batman 7. Tracer 8. Doge 9. Chewbacca 10. Panda
Read more – Top 25 Best Minecraft Skins you must know: https://wminecraft.net/top-25-best-minecraft-skins/