13 Best Minecraft Mods for 2022 you should know
If you are a fan of the creative Minecraft open-world game, you should definitely add mods to the game to increase the fun and attraction.
Minecraft is one of your favorite games? So you regularly play this game and already know how to install Minecraft mod, but what you really want to know is what is the best mod and the best mod?
If that is what you are wondering then it was resolved immediately because now you can experience Minecraft more enjoyable with 13 Best Minecraft Mods for 2022.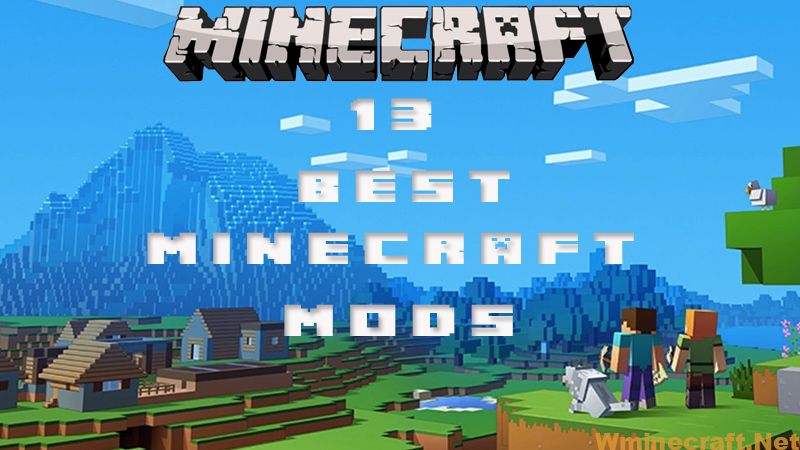 1. Optifine Mod
Whether you have just played or have "plowed" Minecraft for a long time, you should still install Optifine, especially if you own a high-configuration computer. Optifine adds to the game the best images. Thanks to it, you get the best HD images with some additional tweaks in the graphics feature.
What is the best mod for Minecraft PC?
OptiFine is a behind-the-scenes mod that improves and optimizes the graphics of Minecraft so that the game runs as smoothly, and looks as great, as it possibly can on your computer.
More: Minecraft Optifine 1.16.5
2. Dungeon Pack Mod
When you get bored of Minecraft's usual construction, it's time to add something more awesome beyond the original gameplay. As the name suggests, Dungeon Pack adds many different dungeons to the game for you to explore freely like playing a genuine cave exploration action game. And you can find plenty of valuable cargo boxes that are useful for the journey ahead.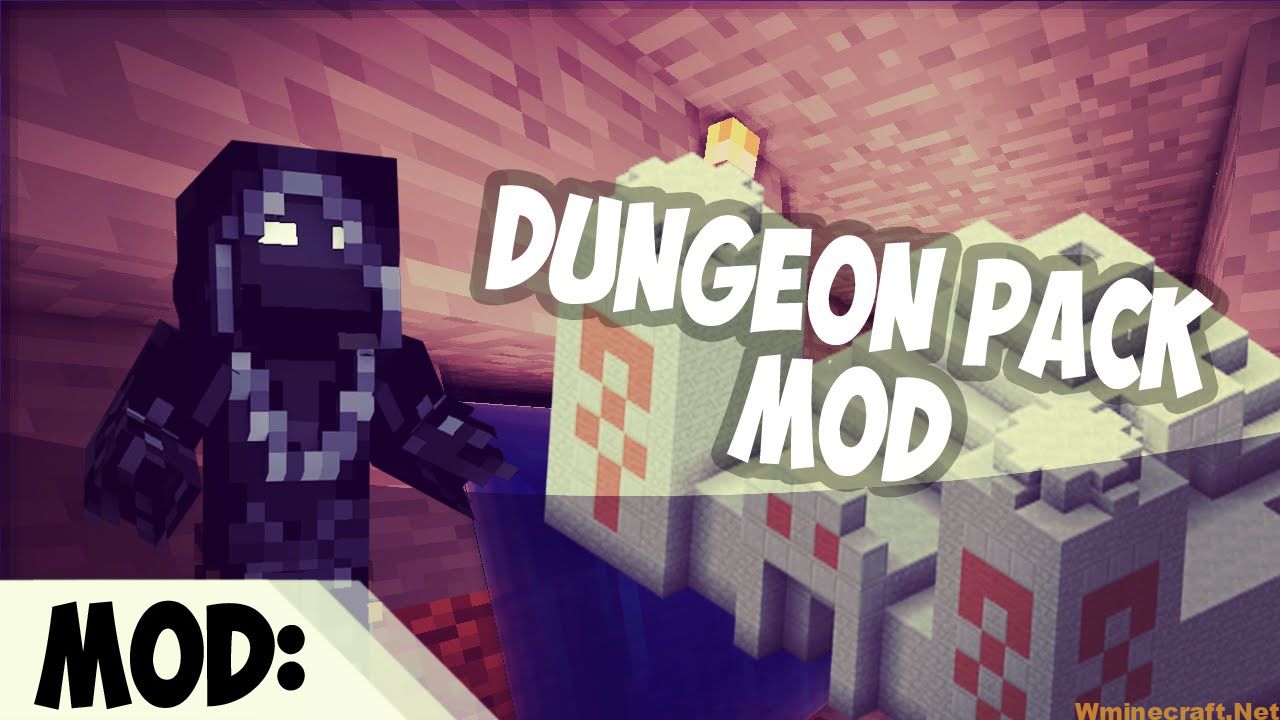 More: Dungeon Pack Mod
3. Decocraft Mod
Minecraft allows players to decorate the world as they wish, but it does not provide many decorations.
Do you want your Minecraft to be that monotonous?
If the answer is no, immediately download Decocraft to expand the list of decorative accessories. This Minecraft mod brings many items such as chairs, lamps, tables, kitchen sinks, toys, and stuffed animals. You can craft them as you like.
More: DecoCraft Mod
4. Animal Bikes Mod
You don't have to move with feet in the vast Minecraft world anymore because now there are Animal Bikes. It includes a variety of mountable animals, making it more comfortable to move around on long journeys.
More: Animal Bikes Mod 1.15.2
5. Journeymap Mod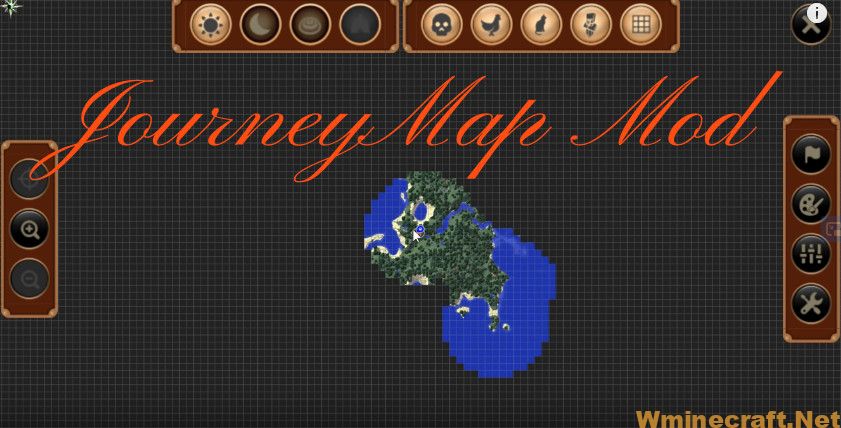 If you like having a mini-map on your screen, this is the perfect Minecraft mod you are looking for. Journeymap adds a minimap to the game so that players can draw paths around the world. It also allows users to save the waypoints at visited locations. In particular, you can also see when enemies are trying to hide behind, observe their position on the minimap and run as fast as possible to escape.
More: JourneyMap Mod 1.15.2
6. Minecraft Comes Alive Mod
This excellent Minecraft mod will turn the entire village into ideal places for you to chat with villagers, make friends, trade with them. If attractive enough, you can even get married and have a happy life in this virtual world. The village of Minecraft Comes Alive has many types of people from different tribes and cultures.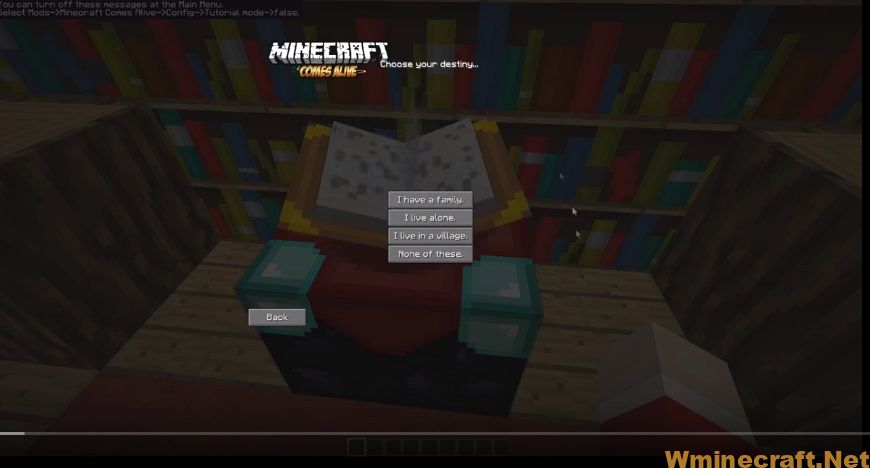 More: Minecraft Comes Alive Mod 1.12.2
7. Applied Energistics 2 Mod
Most players hoard a little bit in Minecraft and Applied Energistics is the best Minecraft mod in the world that makes it easier for you to do it. This super convenient mod stores all your items by turning them into energy stored on the hard drive in your system. Then you can comfortably access them from anywhere with virtually endless storage possibilities.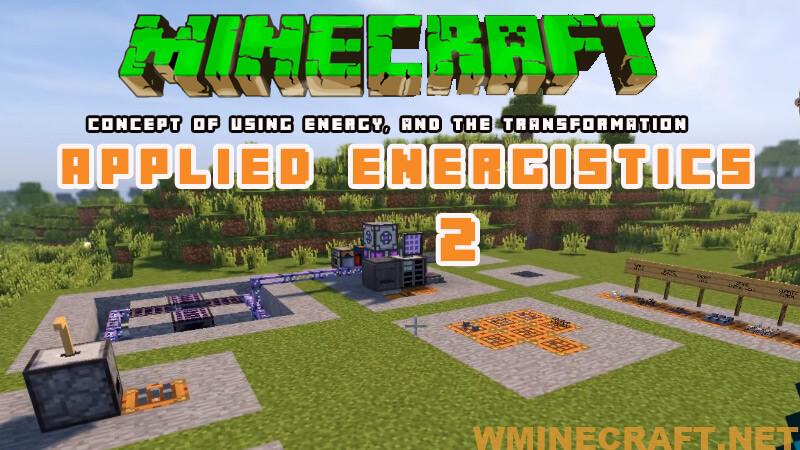 More: Applied Energistics 2 Mod
8. CraftGuide Mod
With the installation of CraftGuide in Minecraft, you will have a huge book on how to make crafts available directly in the game. Therefore, you don't have to stop the game and search for recipes online once you have all the recipes in the game. You can make any craft you want with the help of this awesome mod.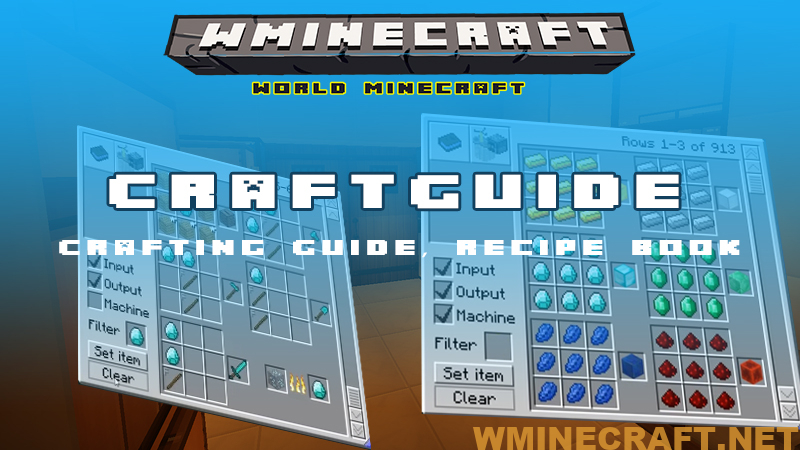 More: CraftGuide Mod 1.12.2
9. Secret Room Mod
This mod will help you to disguise everything in the world with special blocks. What is better than when you can secretly disguise yourself in chases or hunting.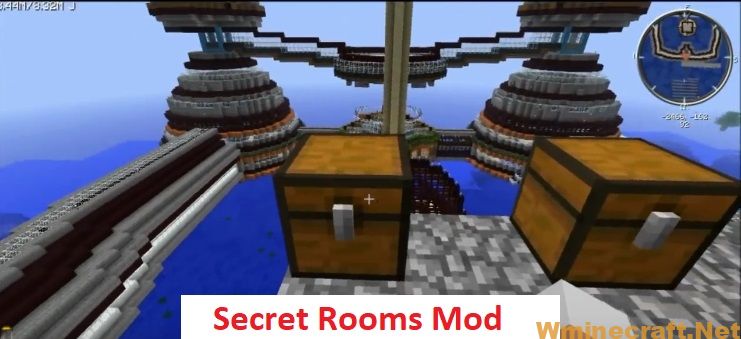 10. Mouse Tweaks Mod
True to its name, this mod helps you improve the mouse features in the game. It saves you from the headaches of having to grab something and collect them in the barn. You can also customize the mouse wheel for more features.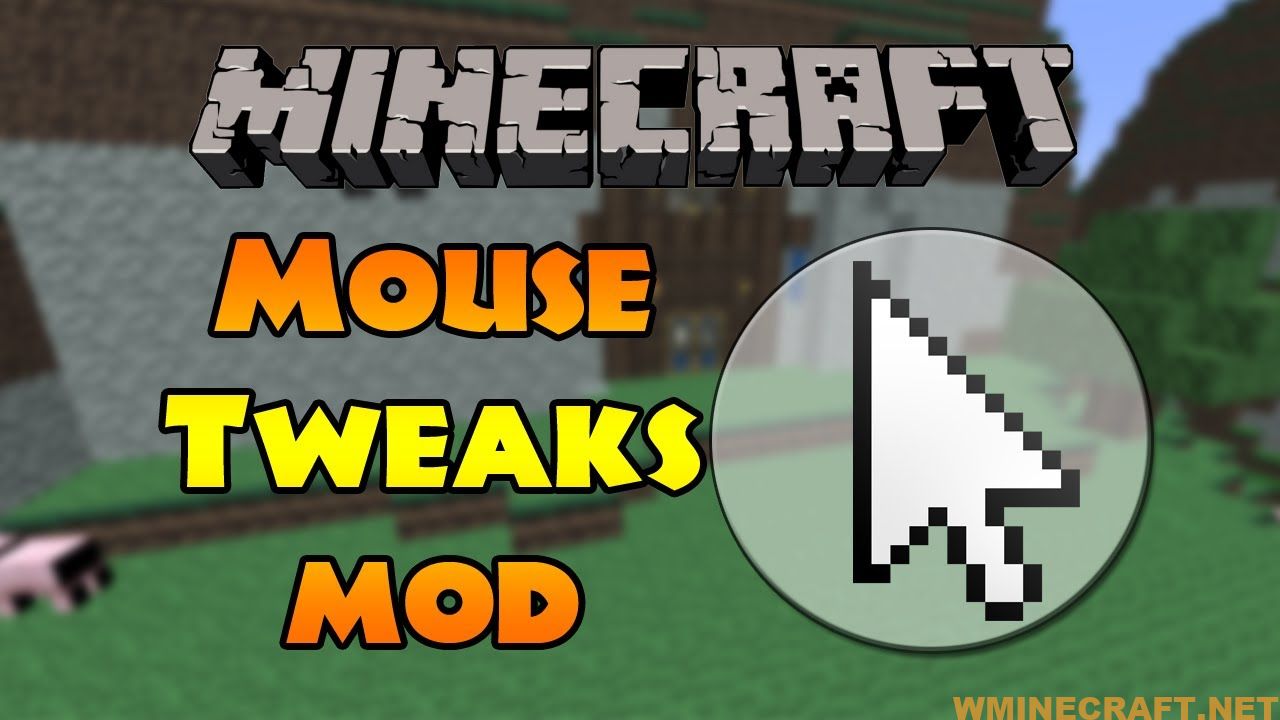 More: Overview of Mouse Tweak Mod
11. Aquaculture 2 Mod
Fishing in Minecraft is a bland experience and doesn't have much depth. Aquaculture mode seeks to overcome that by adding a variety of fish species to the game and adding fishing rods you can craft. Not only that, you also have access to a box containing multiple bait, lines and hooks to increase your chances of catching fish.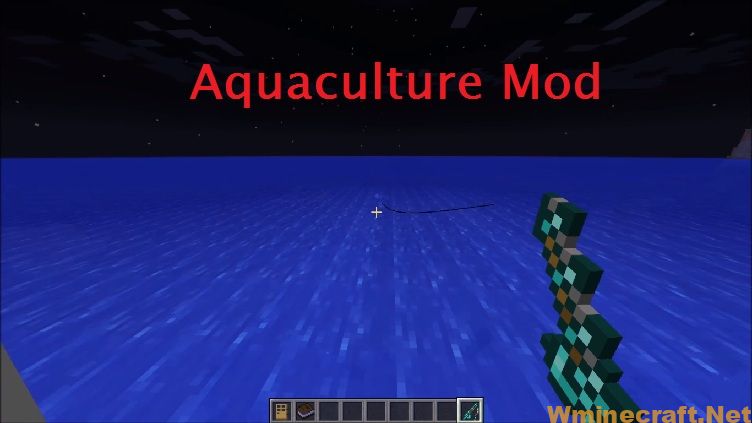 12. Booze Mod
This mod will turn your Minecraft game into a brewing business where you have access to all the different plants needed to produce beer, wine, whiskey… You can get as much alcohol as you want with the help of Booze and own a brewing business in the world of Minecraft.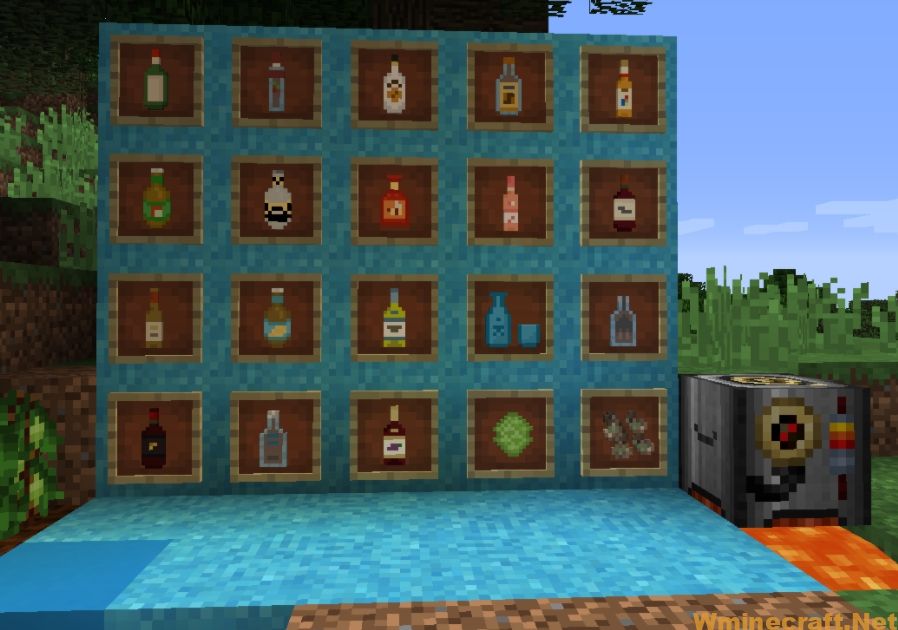 13. Instant Lake mod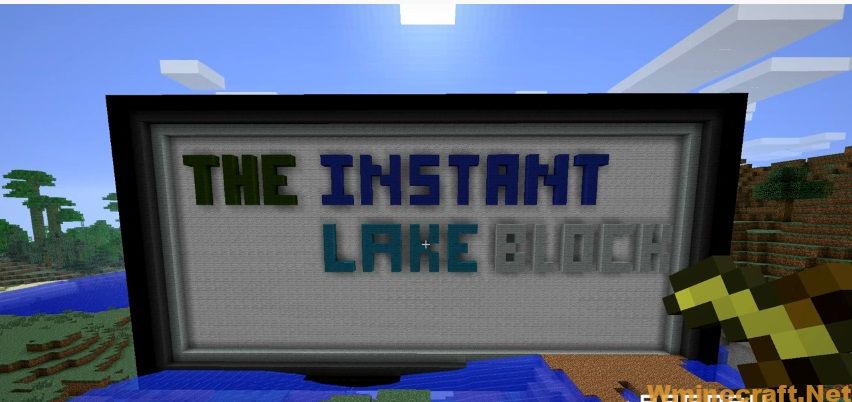 If you have a lot of holes and gaps in your Minecraft world then you probably want to add some lakes and volcanoes to it. Whatever liquid you choose, you get it with the help of the Instant Lake mod. This mod gives you a block of water or lava that you can replace in place of any hole or void.
Link: Instant Lake Mod The Best Way to Add Lakes in Minecraft
[Showcase] Top 20 Minecraft Mods for Minecraft 1.16.3
Mods will make your world more interesting.  Above are 13 Best Minecraft Mods for 2020 for your reference. Hope that thousands will find the most suitable mod for you.