LiteLoader 1.16.3-1.16.2-1.15.2-1.12.2…is one of the very basic mods and is designed to work only with the most basic mods – ones that do not modify game mechanics.
In fact, you can find many different types of Minecraft mods. With some mods, you can simply add new content to the game. There are also a few other mods that really change the way the game works. You can use them to modify the game mechanics to change the way things happen or to change the schedule in which they play out
LiteLoader is a mod that has the function of being a lightweight loader, which does not modify game mechanics, it was created to be compatible with Forge. It is required for some mods.
Overview of Liteloader Mod 
LiteLoader Mod 1.16.3-1.16.2-1.15.2-1.12.2… is perfect for client-side mods that do not need to modify game mechanics such as mini maps, chat tools, HUD mods. LiteLoader Mod provides a beautiful in-game user interface for managing installed mods, configuring existing mods. LiteLoader Mod's user interface also provides various data for bug reporting, such as in-game log viewer.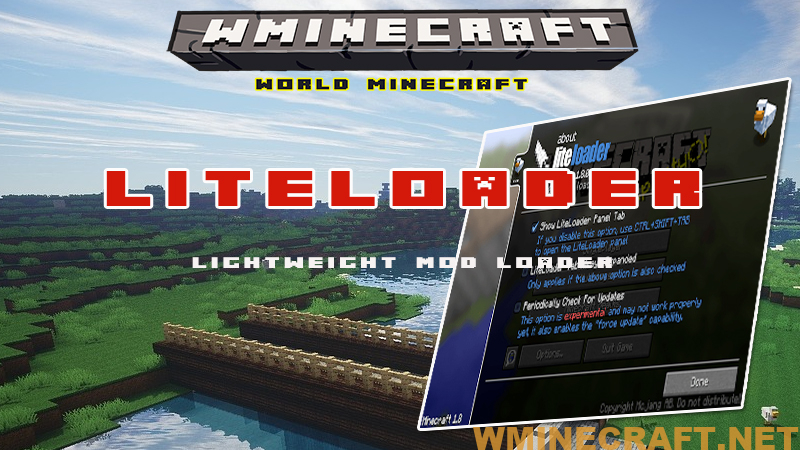 There is no denying that this mod is really more of a utility of add-on than a mod. You should imagine that LiteLoader mod is the perfect tool to manage lightweight mods because it will help a lot for you to understand exactly what it is. In fact, the mods that are initially uploaded by LiteLoader are supposed to be random little things, you will never encounter compatibility problems between Forge and FML mods as well as mods that you use LiteLoader to manage. physical. This LiteLoader mod is really designed to work alongside other larger programs and relieve some of the pressure on them by choosing mods that are easier to manage.
Relative Post:
Chat Bubbles Mod 1.15.2,1.12.2 and 1.7.10 – [For Liteloader, Fabric]
VoxelMap Mod 1.16.5-1.15.2-1.14.4 – Minimap mods for Minecraft
Litematica Mod for Minecraft 1.16.5/1.15.2 [With Fabric]
Liteloader Screenshots: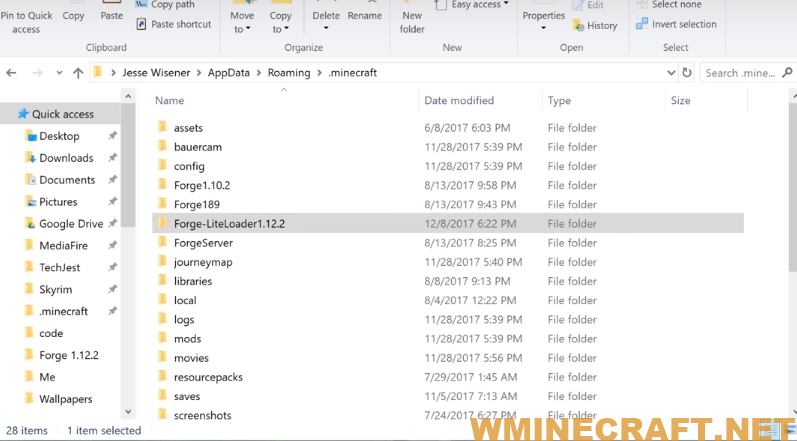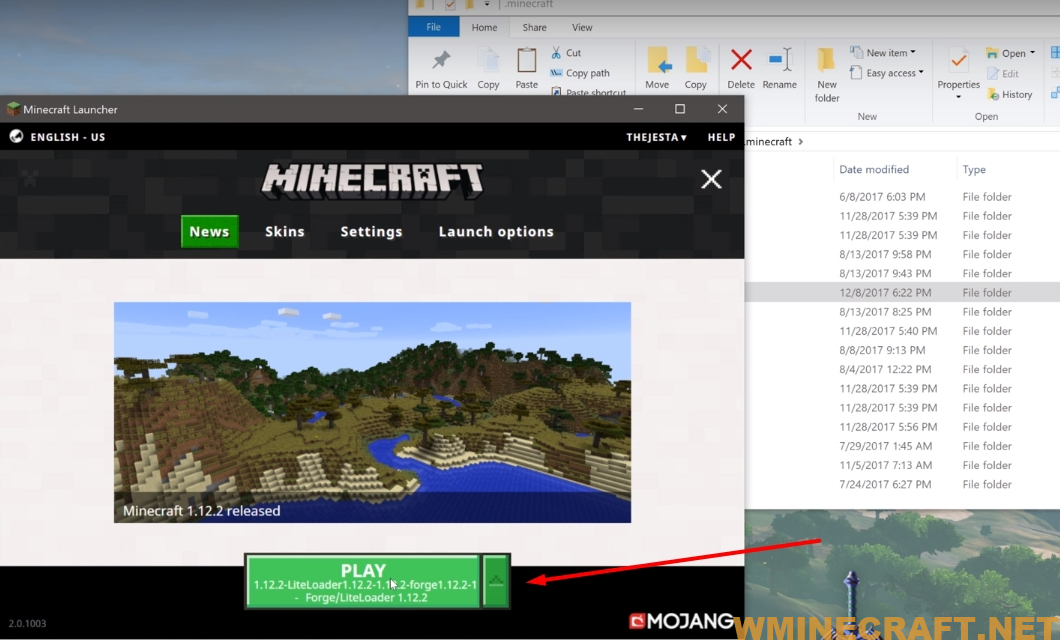 The fact of the matter is that most of the small and easy-to-manage mods available for Minecraft are for client-side use, so there is  no reason for you to ignore LiteLoader. There is no denying that Liteloader Mod is the perfect downloader for managing mini mods like Chat Engine or Mini Map, as well as other mods that focus on changing HUD (heads-up display), the user interface ( GUI). In addition, Liteloader Mod also has a great feature that looks for outdated mods and refuses to download them, so you never have to worry about Minecraft crashing again because of the current game client. and the mentioned mods installed are not compatible.
Features:
Simple, easy-to-use client modding API, perfect for client-side mods like Mini Maps, Chat Tools, and other HUD mods.
Bytecode-based event injection system which provides super-efficient event handling, and can be easily extended by mods as necessary
Compatibile with Minecraft Forge and FML thanks to dynamic injection
Built-in mod version validation which allows LiteLoader to identify and load only valid mods – no more crashes caused by accidentally loading out-of-date mods
Easy to install and compatible with all launchers supporting the Mojang Tweak System (launchwrapper)
Extensible "LiteAPI" core allows more complex APIs such as BlazeLoader to be built on top of LiteLoader
Sleek in-game user interface provides mod management, mod configuration panels, error reporting and in-game log viewer
How to install:
Required:
Installing liteloader with forge or fml
Option 1: Install LiteLoader and extend from the Forge/FML version.
Option 2: installing liteloader as a mod
LiteLoader supports being loaded as a mod by other Mod Systems which recognise the TweakClass metadata entry in the jar file. Currently only LiteLoader and FML support this entry, but other Mod Systems may do so in the future.
To load LiteLoader with another ModSystem, take the following steps:
Download the LiteLoader installer from the Download Page
Ensure that the Minecraft Launcher is closed
Run the LiteLoader installer, you will be see the following screen
Choose the Extract LiteLoader jar action
Click the … button and navigate to your versioned "mods" folder (eg. .minecraft/mods/1.7.10 for Minecraft 1.7.10)
Click OK to extract the LiteLoader jar
LiteLoader will now be loaded by the other ModSystem when the game starts up.
Video install on Youtube:
How to install:
How to Use Forge to Install Minecraft Mods (Client Side)
How To Install The Fabric Mod Loader After Downloading It
The newest Minecraft Mods are available right now.
LiteLoader for Minecraft 1.16.3-1.16.2-1.15.2-1.12.2 Download Links:
Minecraft Game version 1.6.4
Minecraft Game version 1.7.2
Minecraft Game version 1.7.10
For Windows (Exe): Download from Link 1 – Download from Link 2

For All Other Platforms (Jar): Download from Link 1 – Download from Link 2
Minecraft Game version 1.8.0
Minecraft Game version 1.8.9
Minecraft Game version 1.9.0
Minecraft Game version 1.9.4
Minecraft Game version 1.10.2
For Windows (Exe): Download from Server 1 – Download from Server 2

For All Other Platforms (Jar): Download from Server 1 – Download from Server 2
Minecraft Game version 1.11
Minecraft Game version 1.11.2
Installer:

For Windows (Exe): Download from Server 1 – Download from Server 2

For All Other Platforms (Jar): Download from Server 1 – Download from Server 2

Universal:
Minecraft Game version 1.12
Installer:

For Windows (Exe): Download from link 1 – Download from Link 2

For All Other Platforms (Jar): Download from Link 1 – Download from Link 2
Minecraft Game version 1.12.1
Installer:

For Windows (Exe): Download from Link 1 – Download from Link 2

For All Other Platforms (Jar): Download from Link 1 – Download from Link 2
Minecraft Game version 1.12.2
Installer:

For Windows (Exe): Download from Link 1 – Download from Link 2

For All Other Platforms (Jar): Download from Link 1 – Download from Link 2
Author: Mumfrey – Source: Curse