Ender IO Mod 1.12.2  implements compact transport for electricity, things, fluids and ME Network information, which makes it feasible to operate various kinds of conduits in one block area. Supplying tools, processing machines and electricity creation of Redstone Flux to automate the creation of varied and interesting objects, including armor, tools, more.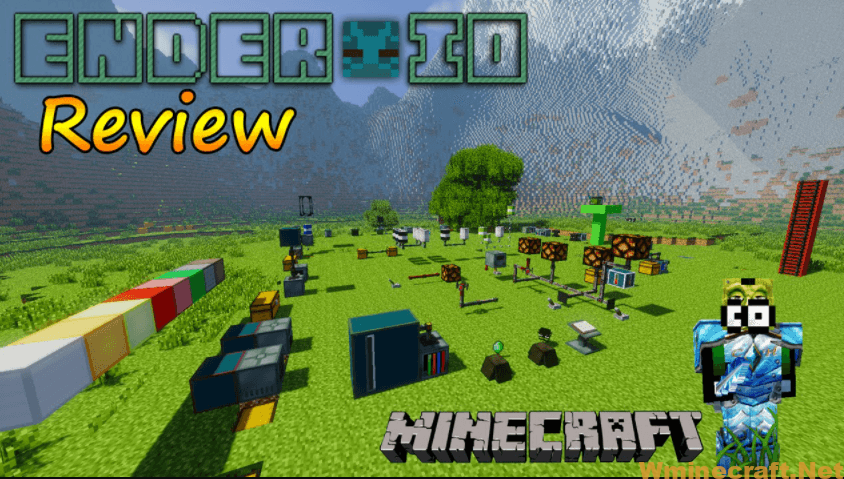 Modules included in this download:
Content modules:
Base
Machines
Conduits
Inventory Panel
Integration modules:
Applied Energistics 2 (ME conduits)
Open Computers (OC conduits)
Refined Storage (RS conduits)
Forestry
Tinkers Construct
How to install Download Ender IO Mod 1.12.2 for Minecraft?
Follows 5 Steps below to install Download Ender IO Mod 1.12.2 for Minecraft on Windows and Mac :
1. Download and install Minecraft Forge, you can read the instructions below the article.
2. Download the Download Ender IO Mod 1.12.2 for Minecraft.
3. Open the . minecraft folder and then enter the mods folder. Important: Some older versions of Forge may not have the 'Open Mods Folder' button. If this is the case, create the directory under the name mods.
Windows:
Press the Windows key +R at the same time
Type %appdata% and press enter
Find folder Minecraft and then look for the Mods folder within that
Mac:
Click on the desktop and then press Command+Shift+G all at the same time
Type ~/Library and press enter
Open the folder Application Support and then Minecraft.
4. From here, drag in the mods file downloaded (.jar or .zip) you wish to add.
5. Run Minecraft, and you should now see the new mod installed in the list!
Enjoy Download Ender IO Mod 1.12.2 for Minecraft, If there is an error, please comment on this article we will support
Ender IO Mod 1.12.2 Screenshots: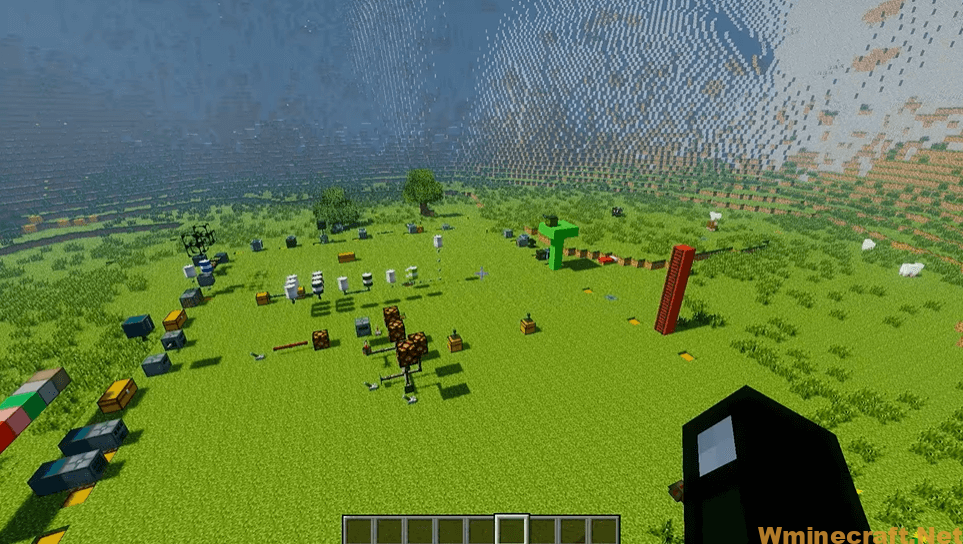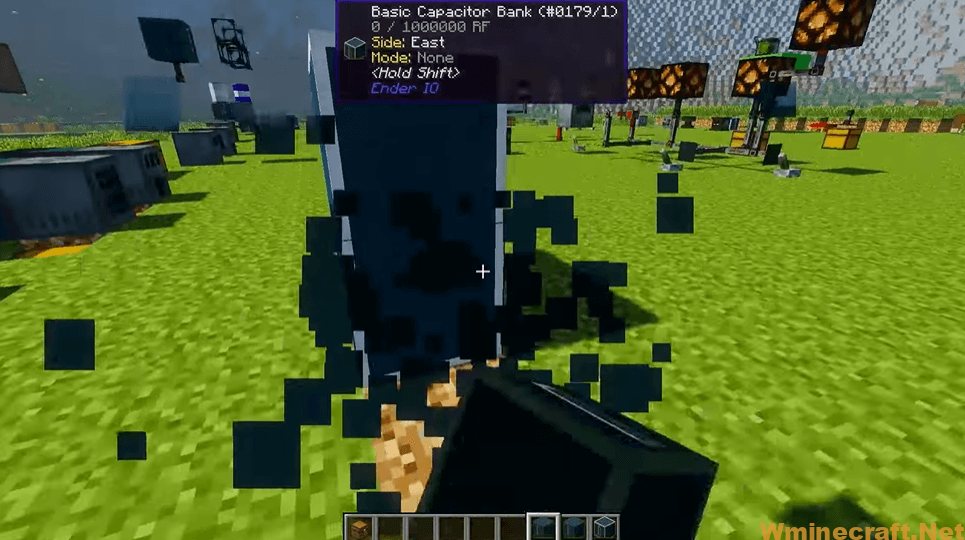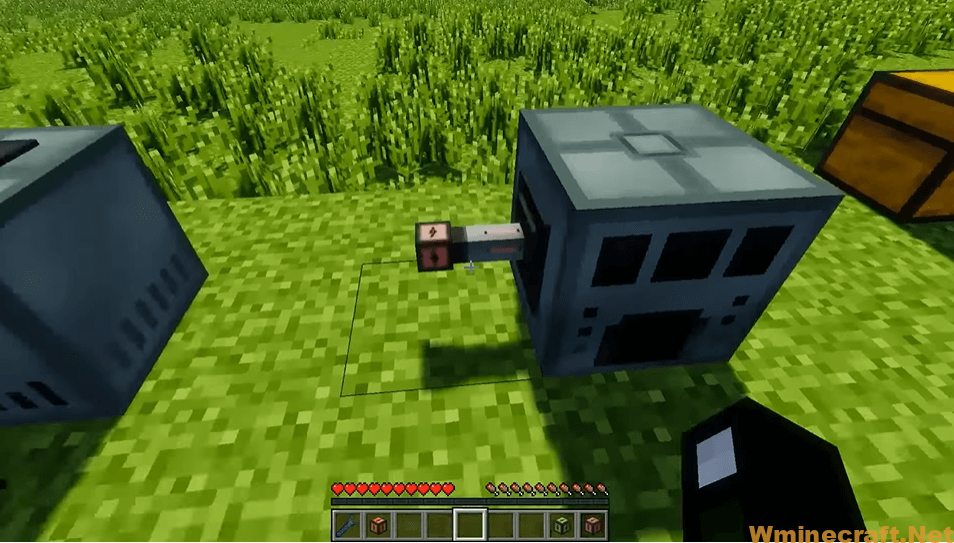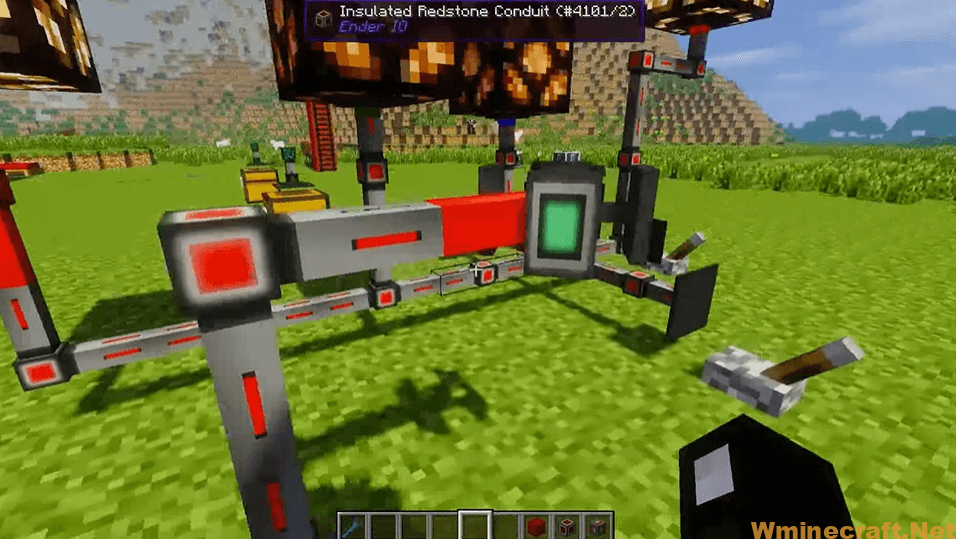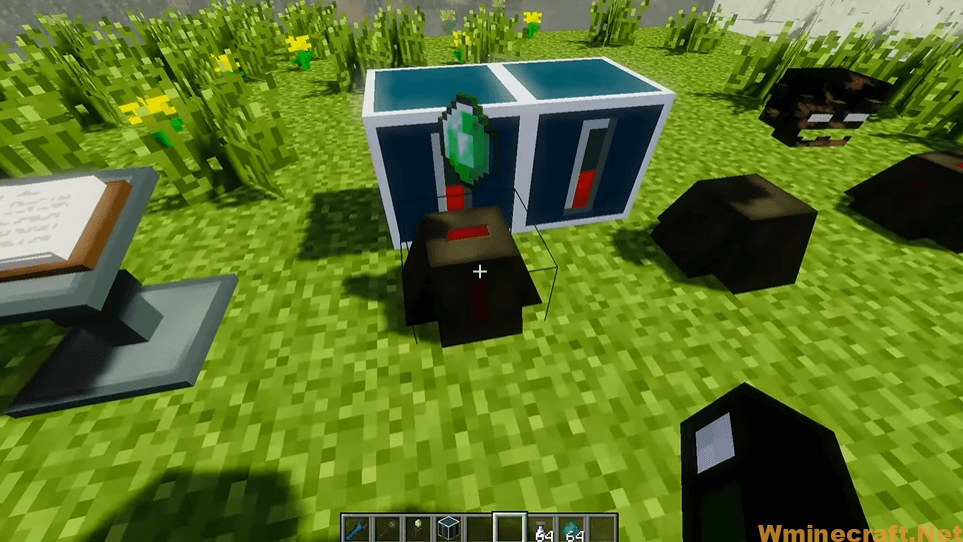 Features:
Machines
Energy
Advanced Photovoltaic Cell
Basic Capacitor Bank
Capacitor Bank
Combustion Generator
Creative Capacitor Bank
Photovoltaic Cell
Power Buffer
Stirling Generator
Vibrant Capacitor Bank
Wireless Charger
Zombie Generator
Processing
Alloy Smelter
Crafter
Painting Machine
SAG Mill
Slice'N'Splice
Soul Binder
The Vat
Lighting
Light
Light (Inverted)
Powered Light
Powered Light (Inverted)
Wireless Powered Light
Wireless Powered Light (Inverted)
Miscellaneous
Attractor Obelisk
Aversion Obelisk
Creative Buffer
Ender IO
Experience Obelisk
Farming Station
Item Buffer
Killer Joe
Omni Buffer
Power Monitor
Powered Spawner
Reservoir
Travel Anchor
Vacuum Chest
Items
Augments
Advanced Item Filter
Basic Item Filter
Chargeable Item Filter
Existing Item Filter
Item Conduit Speed Downgrade
Item Conduit Speed Upgrade
Mod Item Filter
Remote Awareness Upgrade
Armor
Dark Boots
Dark Helm
Dark Leggings
Dark Plate
Components
Basic Capacitor
Basic Gear
Double-Layer Capacitor
Ender Resonator
Enderman Head
Frank'N'Zombie
Glider Wing
Glider Wings
Machine Chassis
Octadic Capacitor
Tormented Enderman Head
Zombie Electrode
Z-Logic Controller
Tools
Conduit Probe
Dark Axe
Dark Pick
Electromagnet
Experience Rod
Staff of Traveling
Soul Vial
The Ender
Yeta Wrench
Transport
Conduit Switch
Dense ME Conduit
Dimensional Transceiver
Ender Energy Conduit
Ender Fluid Conduit
Energy Conduit
Enhanced Energy Conduit
Fluid Conduit
Fluid Tank
Gas Conduit
Insulated Redstone Conduit
Item Conduit
ME Conduit
Pressurized Fluid Conduit
Pressurized Fluid Tank
Redstone Conduit
Miscellaneous
Dark Steel Ladder
Dark Iron Bars
Ender Rail
Materials
Ingots
Electrical Steel
Energetic Alloy
Vibrant Alloy
Redstone Alloy
Conductive Iron
Pulsating Iron
Dark Steel
Soularium
Enderium Base
Powders
Coal Powder
Copper Powder
Powder Ender
Pearl Powder
Gold Powder
Iron Powder
Tin Powder
Obsidian Powder
Nuggets
Vibrant Alloy Nugget
Pulsating Iron Nugget
Fluids
Nutrient Distillation
Hootch
Rocket Fuel
Fire Water
Crystals
Ender Crystal
Enticing Crystal
Pulsating Crystal
Vibrant Crystal
Weather Crystal
Miscellaneous
Silicon
Binder Composite
Conduit Binder
Blocks
Metals
Electrical Steel Block
Energetic Alloy Block
Vibrant Alloy Block
Redstone Alloy Block
Conductive Iron Block
Pulsating Iron Block
Dark Steel Block
Soularium Block
Glass
Fused Quartz
Quite Clear Glass
Enlightened Fused Quartz
Enlightened Clear Glass
Enchanting
Enchanter
Dark Steel Anvil
Miscellaneous
Reinforced Obsidian
Conduit Facade
Hardened Conduit Facade
Dark Pressure Plate
Dark Pressure Plate (Silent)
Fused Quartz Frame
Broken Spawner
Ender IO Mod 1.12.2 Download Links:
Minecraft Game version 1.5.2 :
Minecraft Game version 1.6.4 :
Minecraft Game version 1.7.10 :
Minecraft Game version 1.8.9 :
Minecraft Game version 1.9.4 :
Minecraft Game version 1.10.2 :
Minecraft Game version 1.12.2 :
How To Download and Install Minecraft Forge (Modding API)?
Minecraft Forge is a free, open-source server that allows players to install and run Minecraft mods. 4 steps to install forge for windows, mac, Linux
1. Download Minecraft Forge at the website, select the version of Minecraft you want to run, then download the installer using your browser.
2. Open the .jar file you just downloaded (Run installer as Administrator), make sure Java is installed on your operating system
3. Select Install Client or Install Server if you want to install for your server, and click OK. Wait about 2 minutes, and you will see a success message.
4. Launch Minecraft and select the Forge profile, then click Play.
5. You will see Minecraft Forge in the lower-left corner and the Mods button under Multiplayer.
Congratulations on successfully installing Minecraft Forge and experimenting with Ender IO Mod 1.12.2 for Minecraft downloaded.
If there are errors, please comment on this article.