Wintercraft Mod [1.8.9 -1.7.10] – Where you can find tons of Christmas items
If you are looking for a new mod to change the boring platform of your game, let's visit Wintercraft Mod. It brings so many great Christmas items and effects that can satisfy every gamer. Just read the article and see all of its vivid features. 
What is Wintercraft Mod?
Wintercraft Mod version 1.8.9/1.7.10 is a useful tool which is integrated with a wide range of different Christmas related items. Thanks to it, you can decorate your world beautifully full of Christmas decorations while enjoying so many kinds of Christmas foods. Once you set up a Christmas Tree in this mod, you will soon see Santa Claus coming to your house and giving you surprising gifts. 
Wintercraft adds a lot of Christmas items, wintry, events, and blocks into the Minecraft worlds. Thus, you can really enjoy the festival even when playing games, which is not similar to certain platforms. You will see snow everywhere during December and January. Santa will come to your house with some Cookies and Cocoa. You will have a world of Christmas decorations, new monsters and animals, and even more. 
Relative Post:
New Default-Style Christmas Pack for Minecraft 1.16.4-1.14.4
Charm Mod for Minecraft 1.16.4/1.15.2 – Christmas Mods
Festive Creepers 1.16.4 – Fireworks Crates – Christmas in Minecraft.
Amazing features of Wintercraft Mod
Snow Everywhere:

During December and January in real-time, you will see a lot of snow in every biome and the water can also be freezed up. You can easily change the config into the amount you wanna see.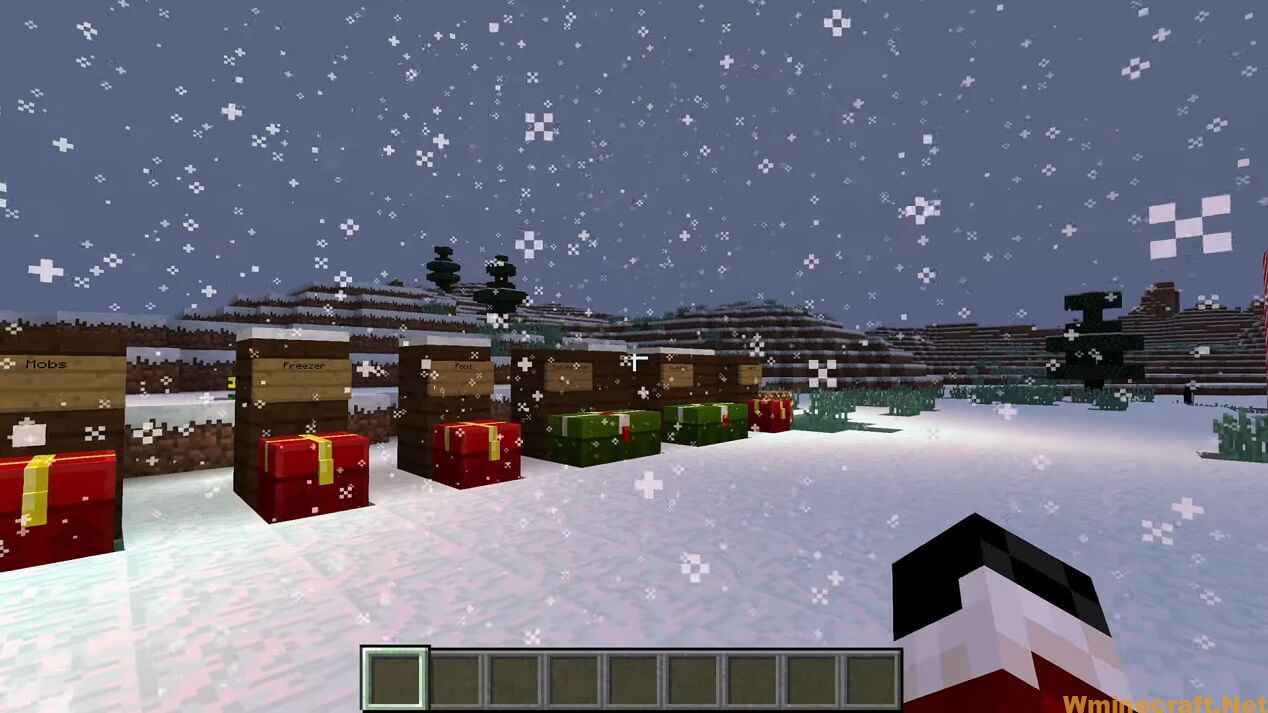 Santa is Coming to Town: If you often decorate your real house with a Christmas tree, why don't decorate one in your game? This action will give you a chance to see Santa over your game-area. Of course, you can choose to decorate the tree with whatever wool and ornaments you like but always remember to put a star on top. And when a jingle is heard, it's time for Santa to visit. Now, the last step is to carry 1 Christmas Cookie and 1 Hot Chocolate in the inventory before going to bed. Even though there is only 50% chance Santa will come, you should do everything right. Once you do things correctly and hear a humble voice, you will see all the gifts are underneath the Christmas tree.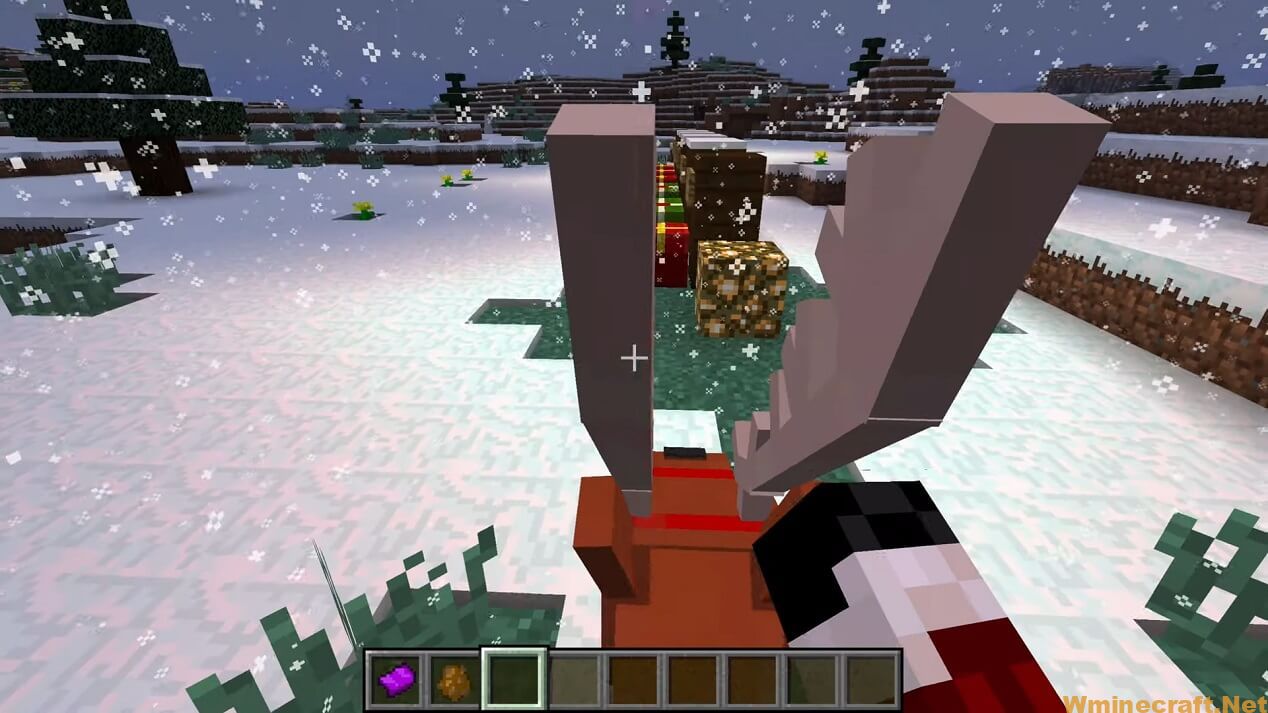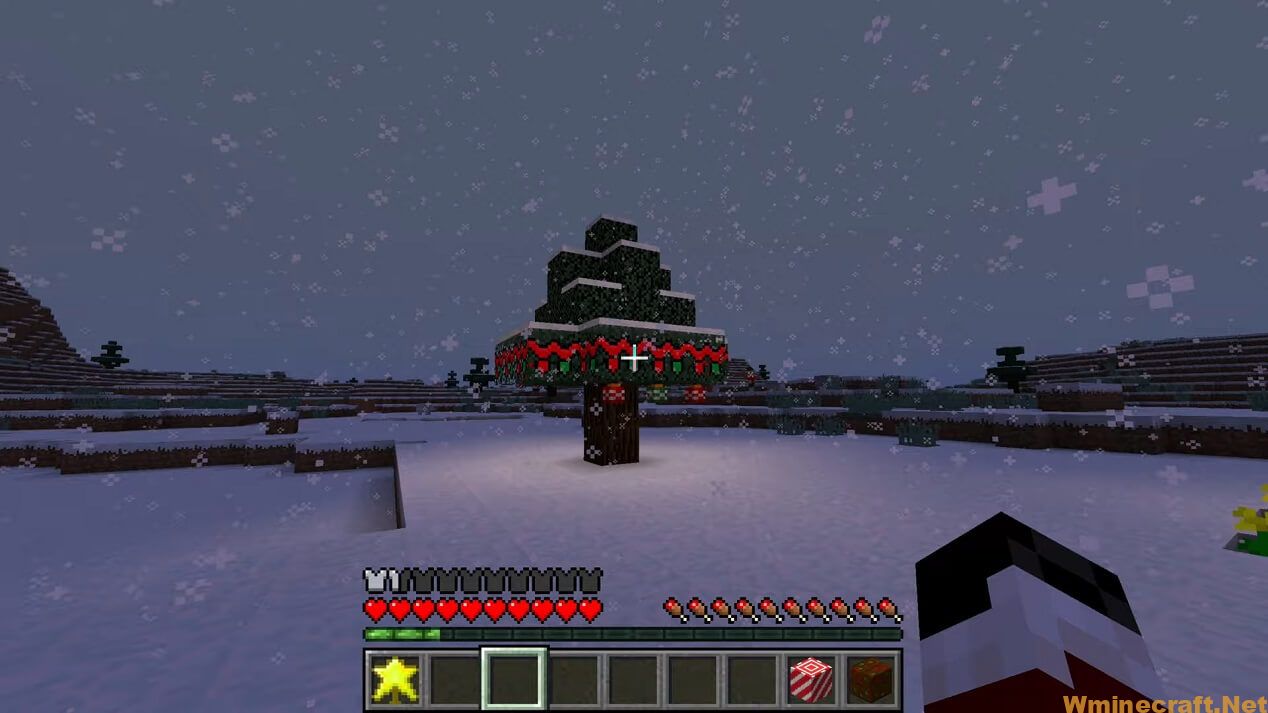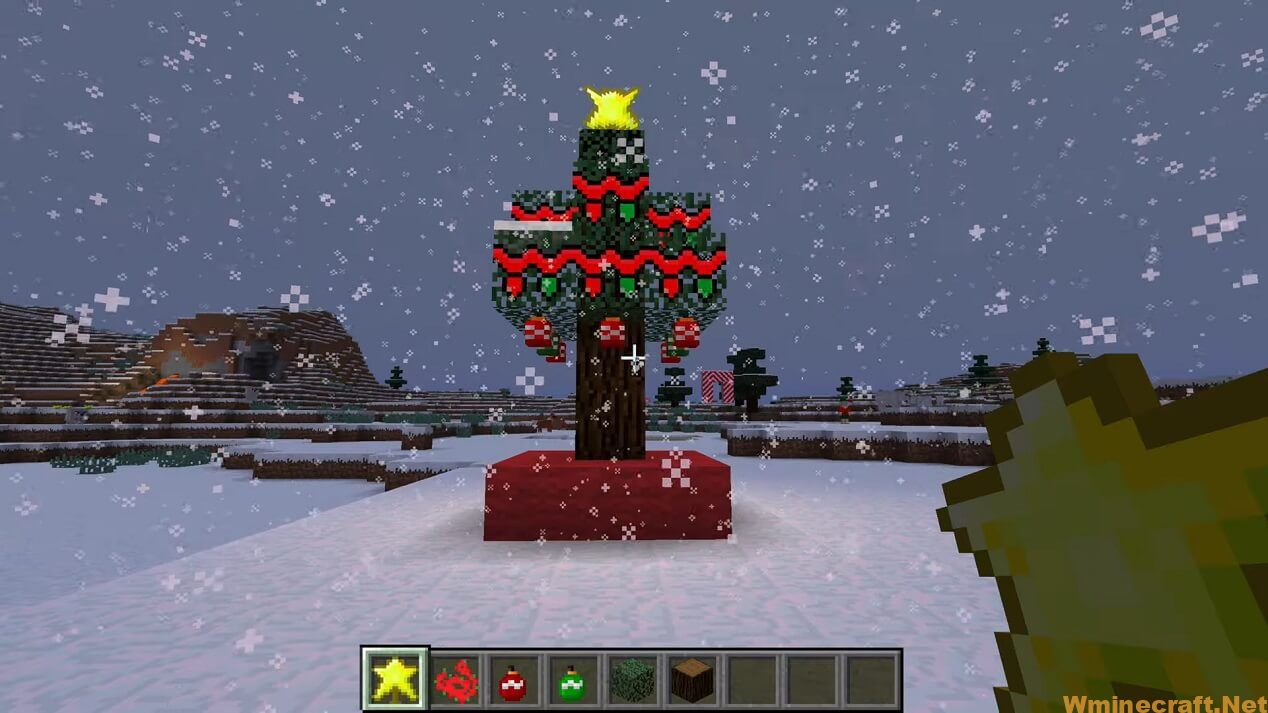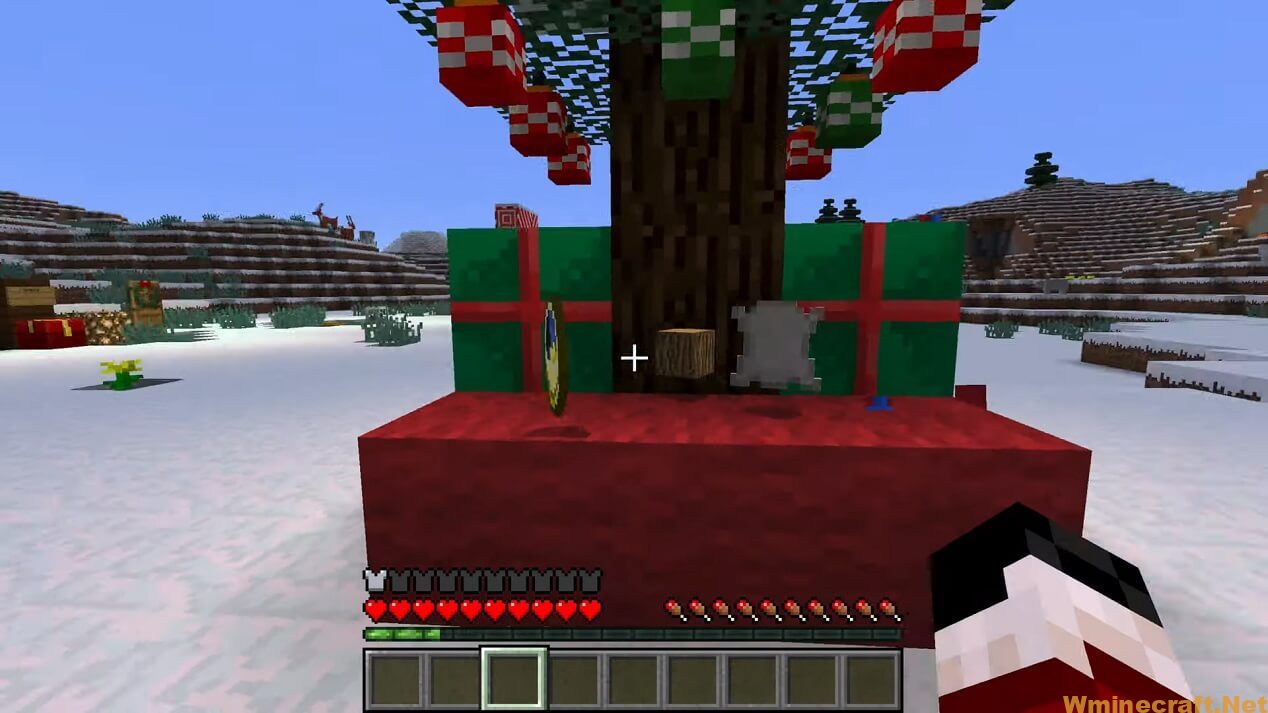 Igloos:

Sometimes you will see Presents inside the icy domes. But be careful! There may be deadly Mini Snow Golems which are not welcome to anyone coming into the house.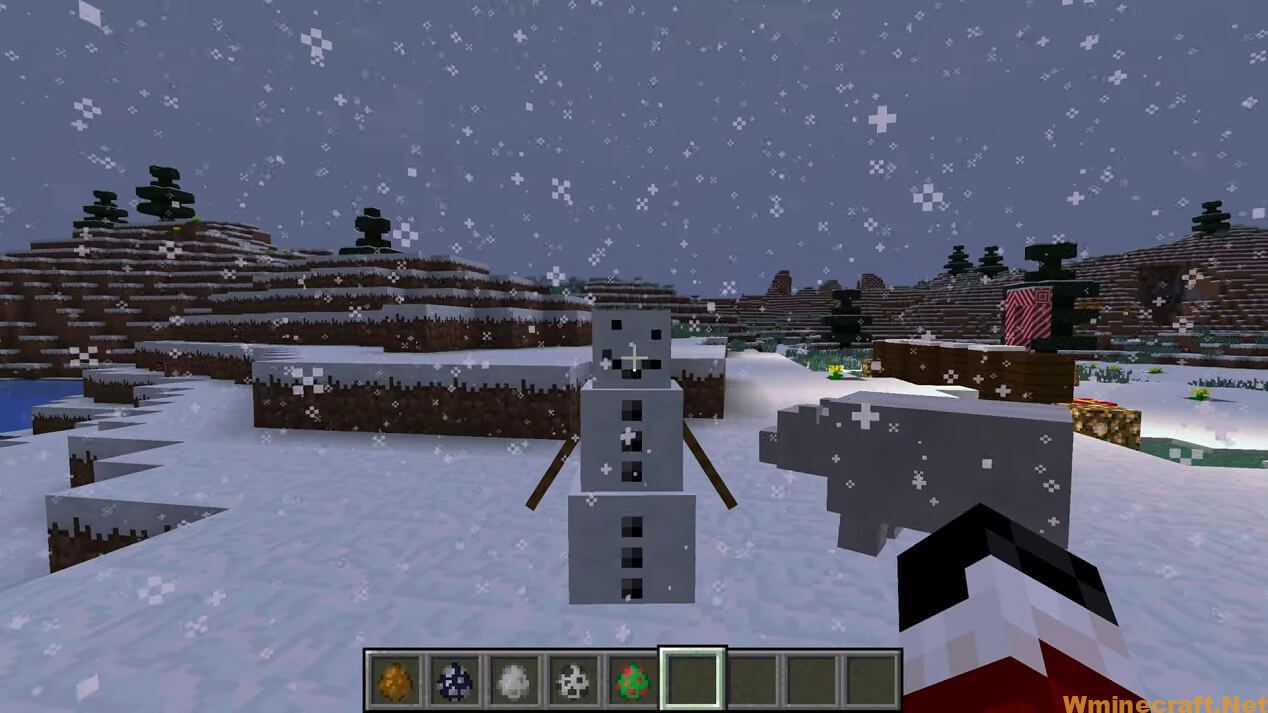 Giant Candy Canes:

These canes always have some special things underneath. If you are lucky enough, you will receive the good ones. Also don't forget to use a Candy Cane Axe to harvest the Candy Cane Logs. 
Elf Cottages:

In some certain situations, you can find goodies in these houses. 
Christmas Mod Image Infographic; How to use:
Show Content »»
Crafting Recipes: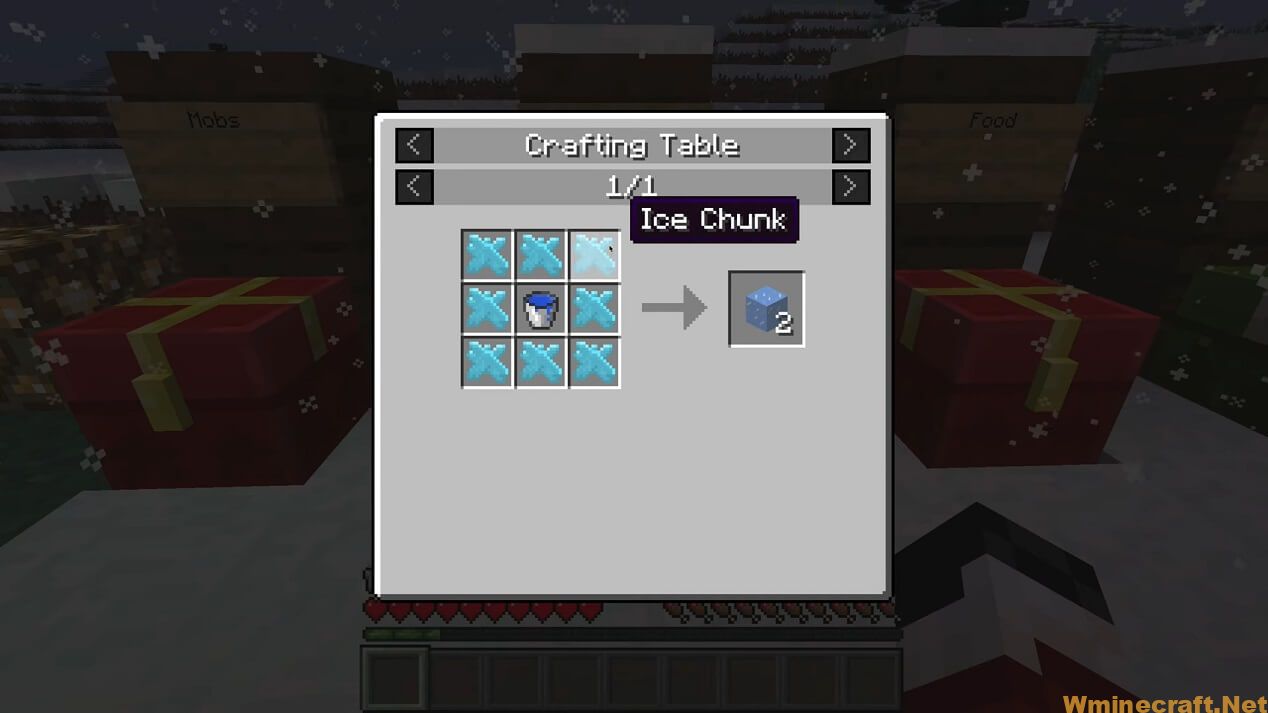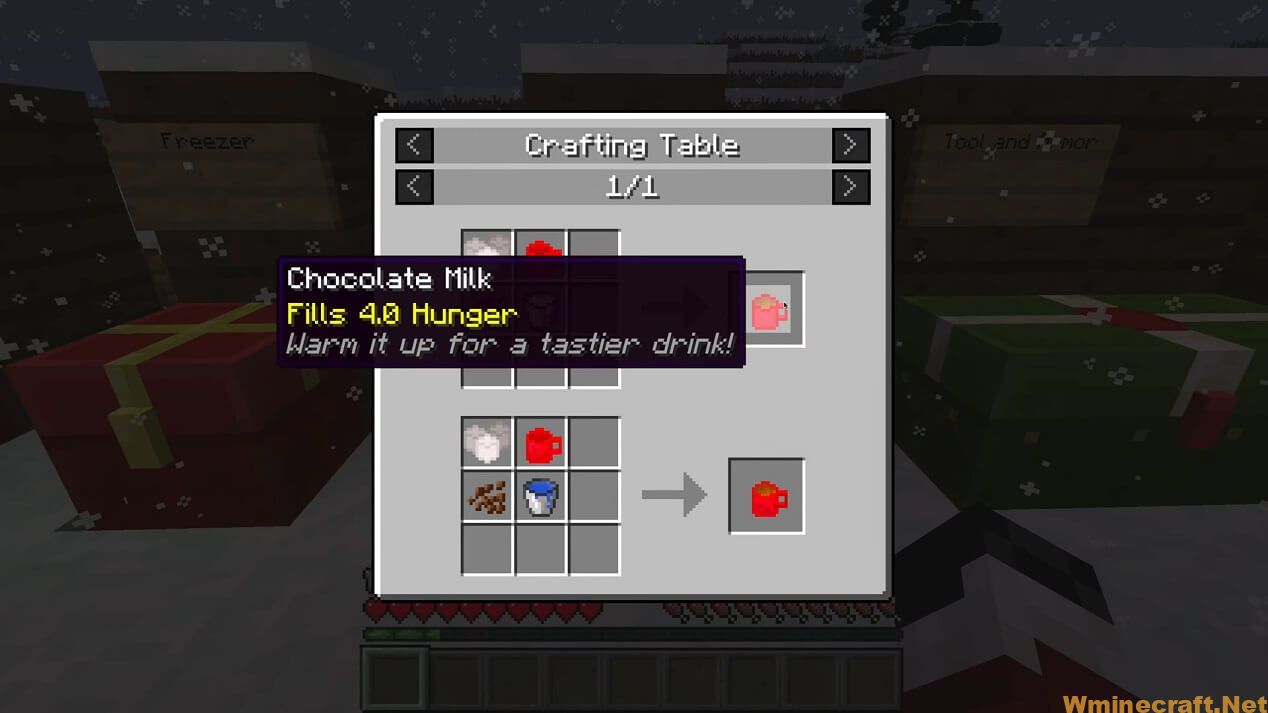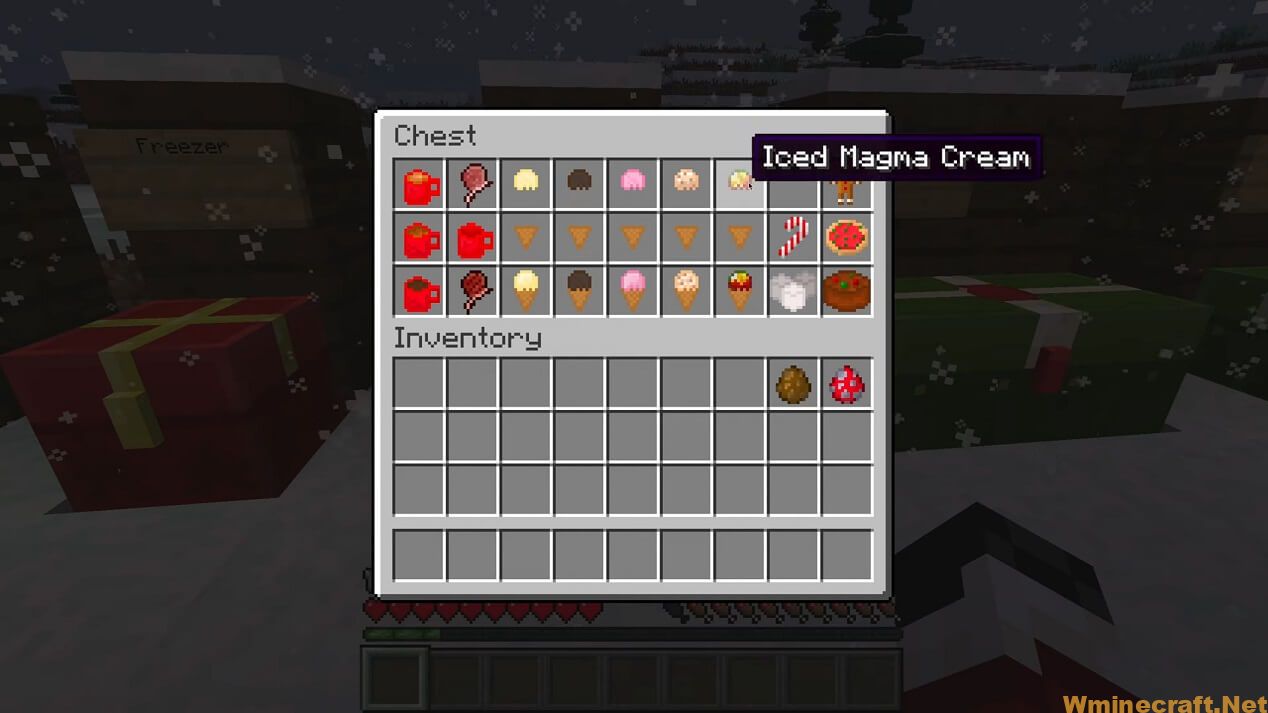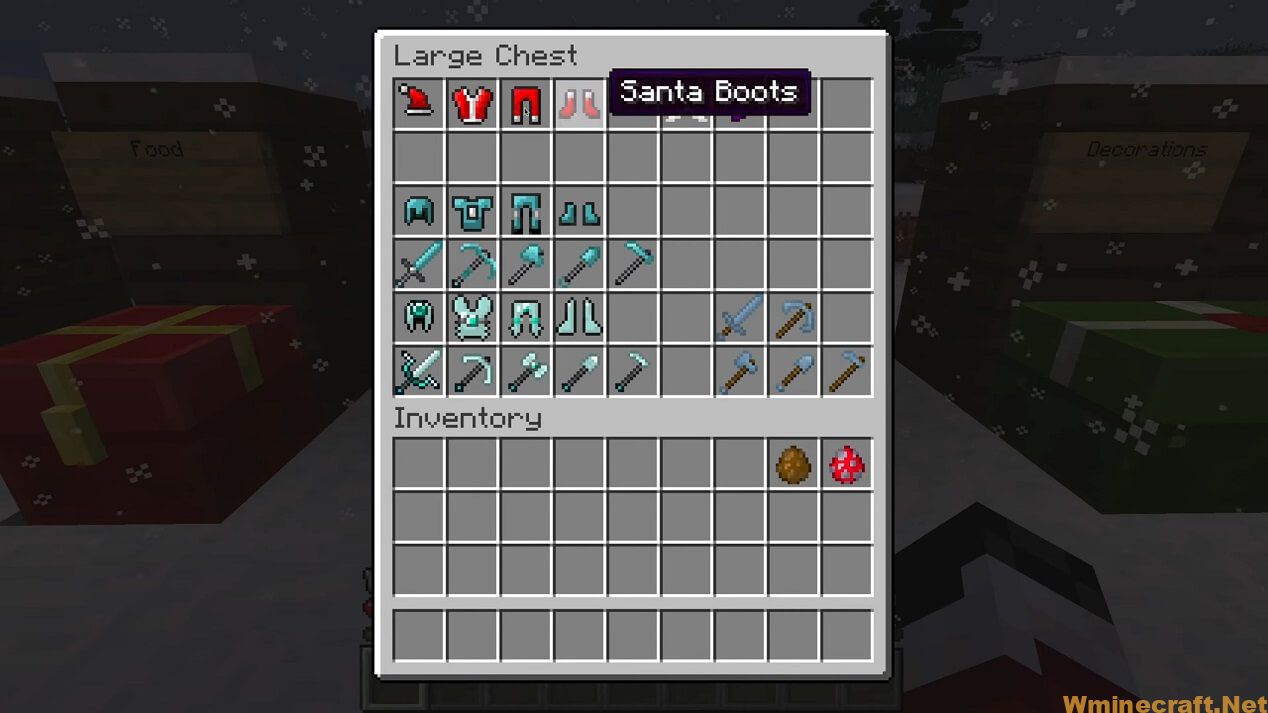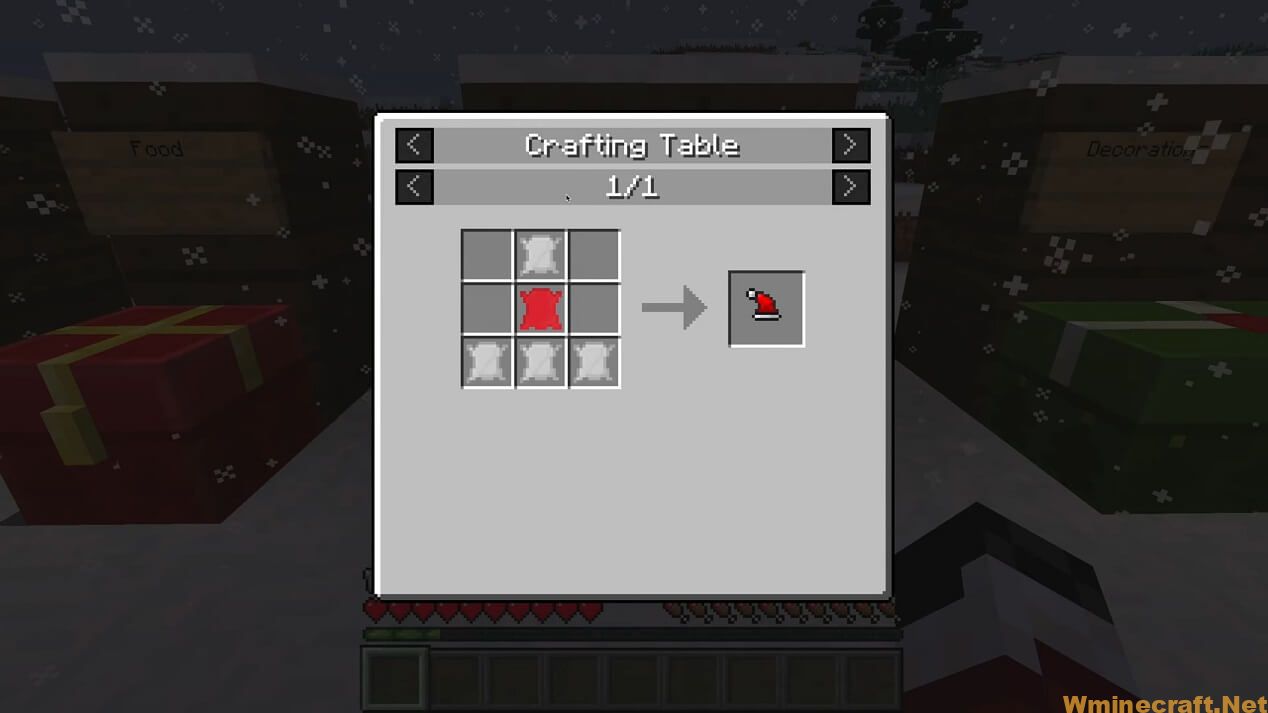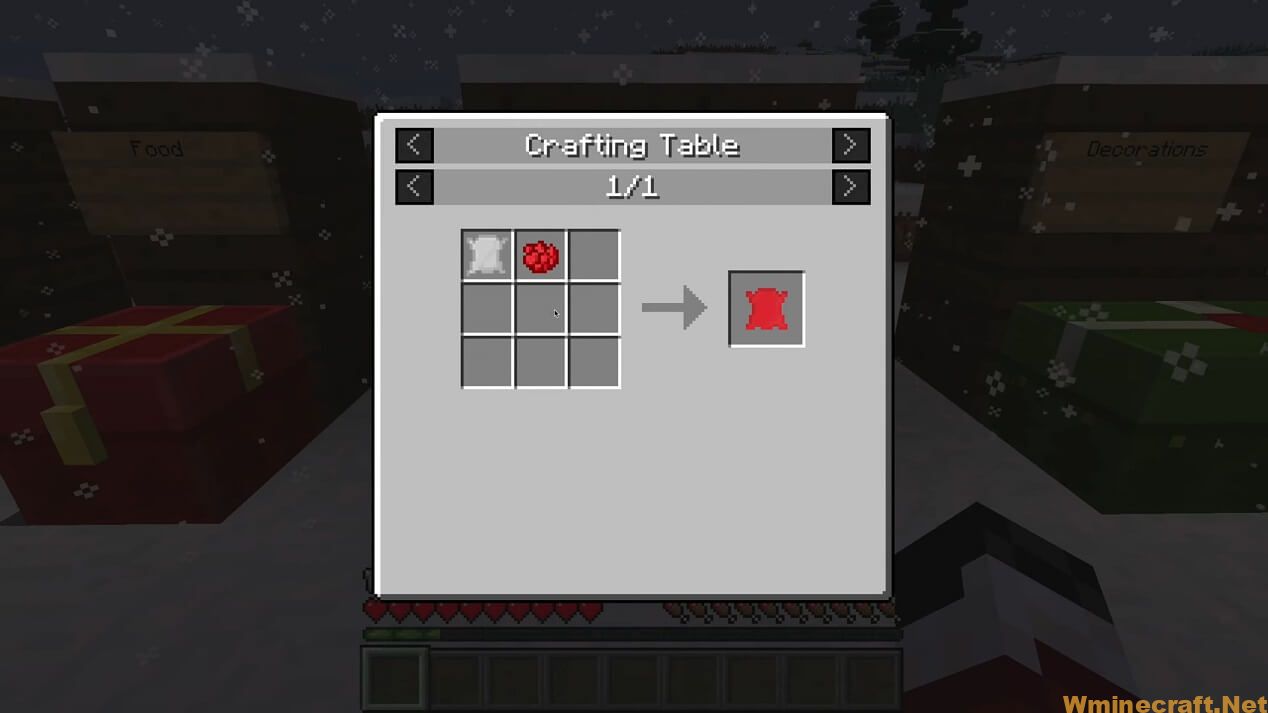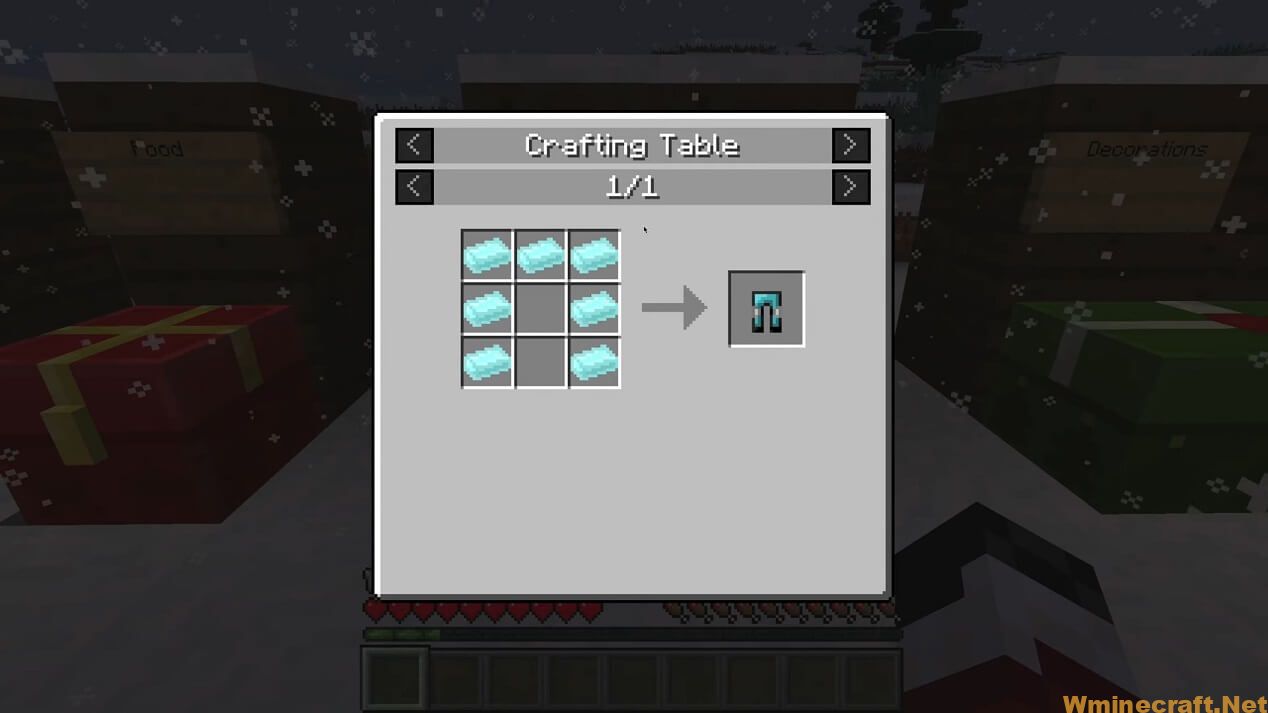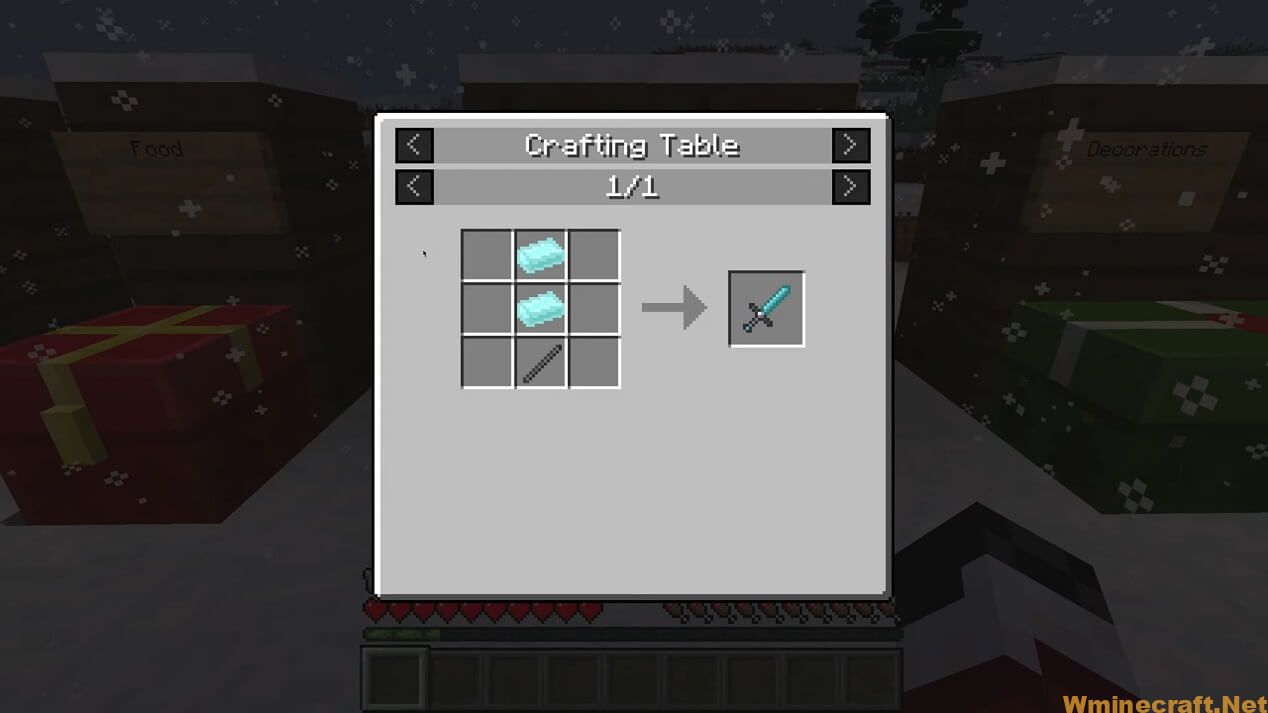 Iced Stone – A decor block that can be used to make Chiseled Ice tools.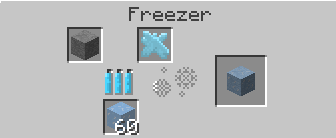 Iced Cobble – A decor block that can also be used to make Chiseled Ice tools.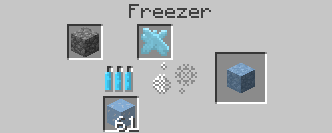 Purified Ice Gem – Same as a corrupted Ice Gem except it won't kill you.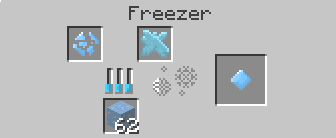 Iced Ingot – An item used for Refined Ice Tools.

Iced Crystal – An item used for Crystal Tools.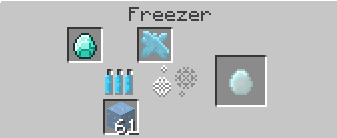 Ice Balls – A throwable ball that hurts more than a Rocky Snowball.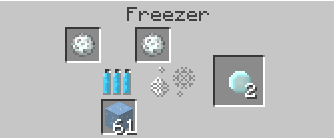 Vanilla Icecream – Used to make an Icecream Cone.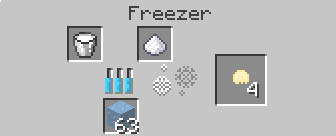 Chocolate Icecream – Used to make an Icecream Cone.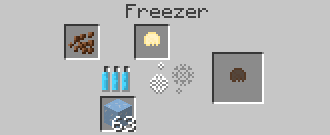 Strawberry Icecream – Used to make an Icecream Cone.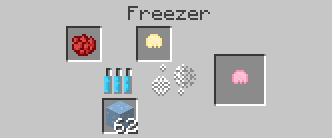 Cookie-Dough Icecream – Used to make an Icecream Cone.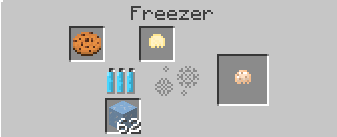 Iced Magma Cream – Used to make an Icecream Cone.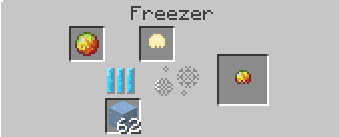 Snow Bricks – A decor Block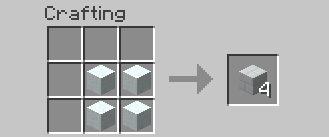 Snow Slabs – A decor Block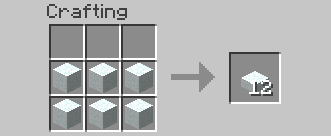 Snow Stairs – A decor Block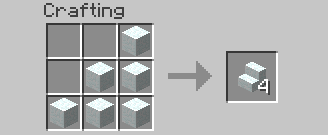 Freezer – An important Utility Block that takes two inputs to produce an output.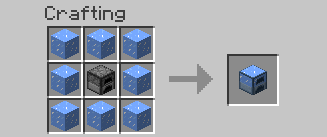 Tree Star – A decor Block that lights up but is also needed for completing a Christmas Tree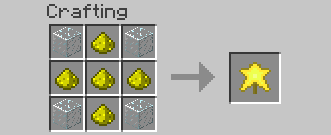 In short, Wintercraft Mod [1.8.9-1.7.10] provides all you need for a perfect Christmas holiday. If you want to have an enjoyable holiday game, why don't try setting up this amazing mod?
How to install:
How to Use Forge to Install Minecraft Mods (Client Side)
How To Install The Fabric Mod Loader After Downloading It
The newest Minecraft Mods are available right now.
Wintercraft Mod for Minecraft Download Links:
For Minecraft 1.7.2:
For Minecraft 1.7.10:
For Minecraft 1.8.0:

For Minecraft 1.8.9:

For Minecraft 1.12.2:

File not updating…
Author: gruntpie224