What is Noel Mod?
Noel Mod 1.12.2/1.10.2 is a Christmas decoration mod for Minecraft.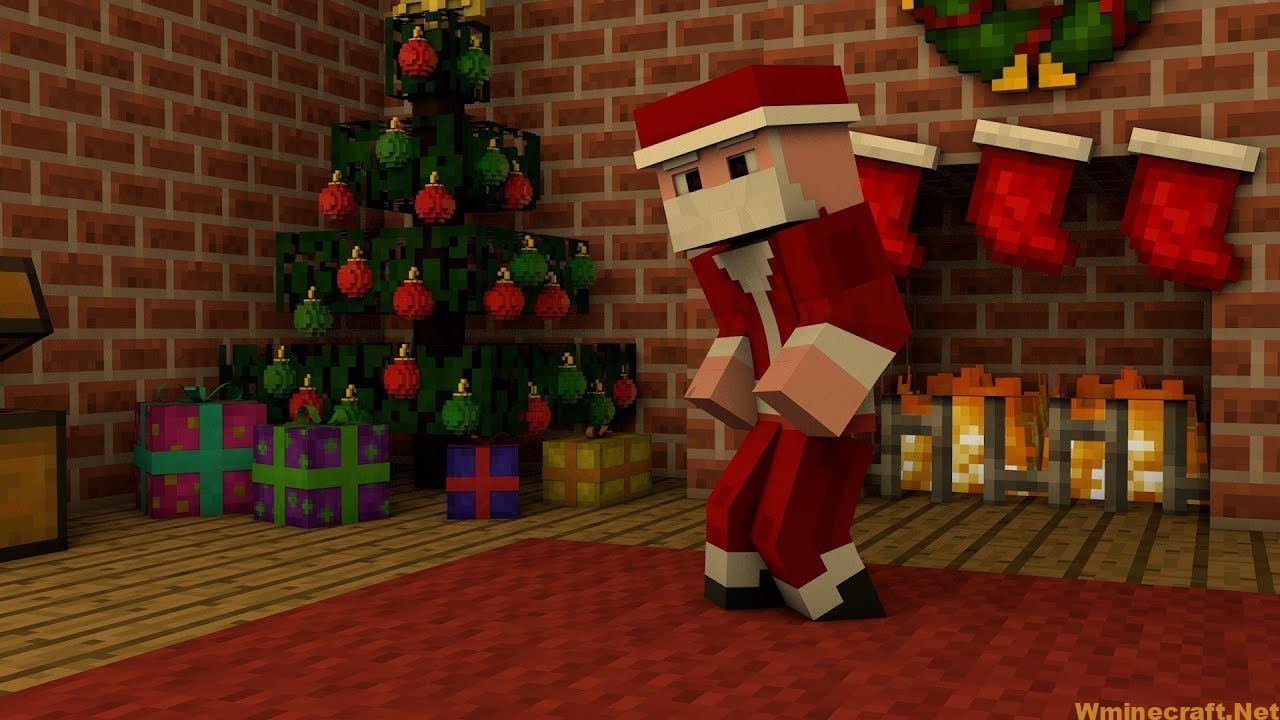 Relative Post:
Wintercraft Mod 1.8.9 (Christmas Mod Minecraft)
Charm Mod for Minecraft 1.16.4/1.15.2 – Christmas Mods
Festive Creepers 1.16.4 – Fireworks Crates – Christmas in Minecraft.
Screenshots: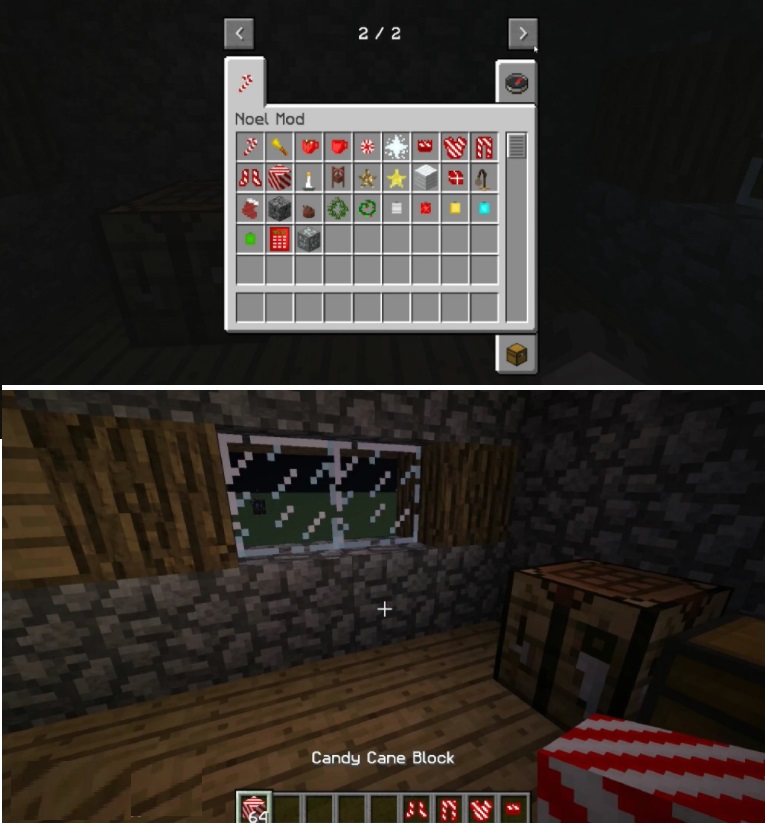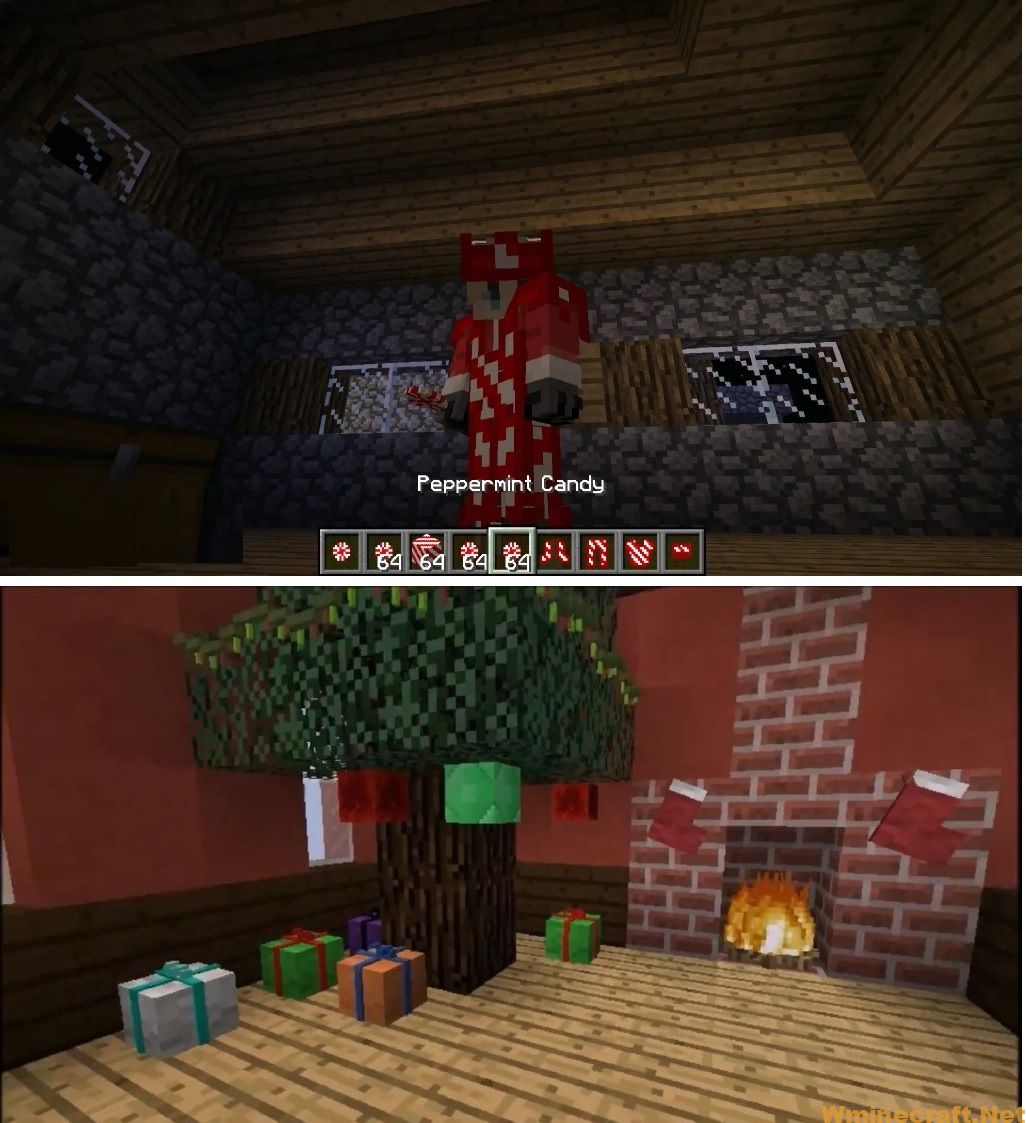 Features:
Bell Ringer: Makes noises when right-clicked.
Candle: Light up the area!
Candycane: An edible Item.
Peppermint Candy: Smaller bits of candy canes, do they really have an effect?
Candycane Armor: Yup! Kinda useless but really pretty.
Donation Booth.
Glowstone Star: A Christmas Tree Topper.
Gold Star: A Christmas Tree Topper.
Light String [NORMAL, STRAIGHT, HANG]: Christmas lights.
Stockings: A decorative block.
Frosted Planks: Planks that have been frosted over.
Shrub Tree: A Charlie Brown tree.
Present: Basically a lucky block, obtained by crafting them with spirit, or killing elves.
Advent Calendar.
Ore Variant Ornaments: Ornaments that are ore based.
Tea Kettle: A decoration.
Mug: Useless item really…
Hot Chocolate: Yum! Elves enjoy this.
Spirit: Christmas spirit, captured.
Spirit Ore: Found in the depths of the earth.
Stone Path: As opposed to dirt path?
Wreath: Decoration.
Crafting Recipes: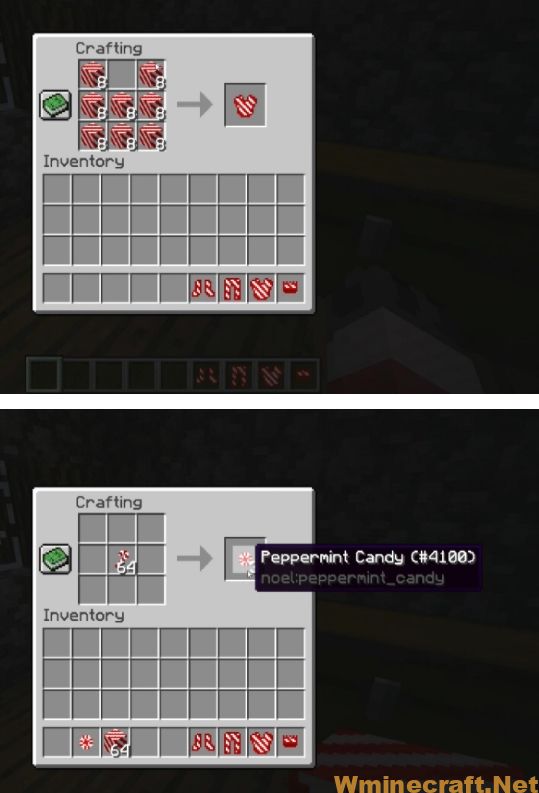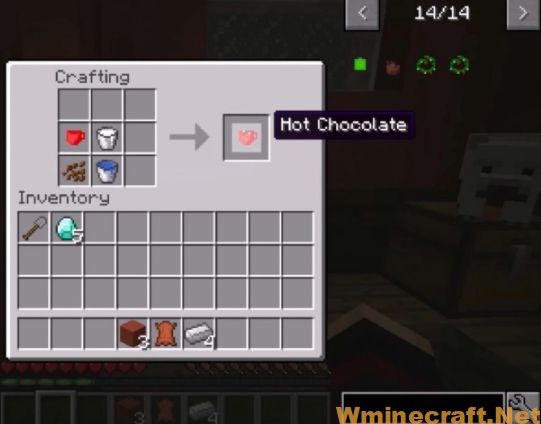 How to install
1. Download Minecraft Forge Installer
2.Download the Mod.
3. Right-click Forge Installer, Run as Administrator and click OK to install Forge.
(You can skip this step if you have Minecraft Forge installed)
4. Open Start on desktop> Open Run (Or you can use the Windows + R keyboard shortcut)
5. Type %appdata% into Run and press Enter.
6. Go to /.minecraft/mods folder
7. Place the jar file of the mod you downloaded in the mod folder and then run
Minecraft.
Minecraft Forge (Modding API) Installation Guide
5 steps to successfully install Forge Minecraft
1. Access and Download select Minecraft forge version, then download the installer.
2. Requires installing Java on a computer. Open the .jar file you just downloaded, make sure 'Install Client' is selected, and click the OK button.
3. Run Minecraft and select the Forge profile, then click Play.
4. Select the Minecraft Forge menu on the left and the Mods button below Multiplayer.
5. Successfully, you can enjoy the mod just installed.
Download Links:
Noel Mod For Minecraft 1.10.2:

Noel Mod For Minecraft 1.12.2, 1.12.1, 1.12:
Noel Mod For Minecraft 1.15.2:
Noel Mod For Minecraft 1.16.4: