What is Noel Mod?
Noel Mod 1.12.2/1.10.2 is a Christmas decoration mod for Minecraft.
Screenshots: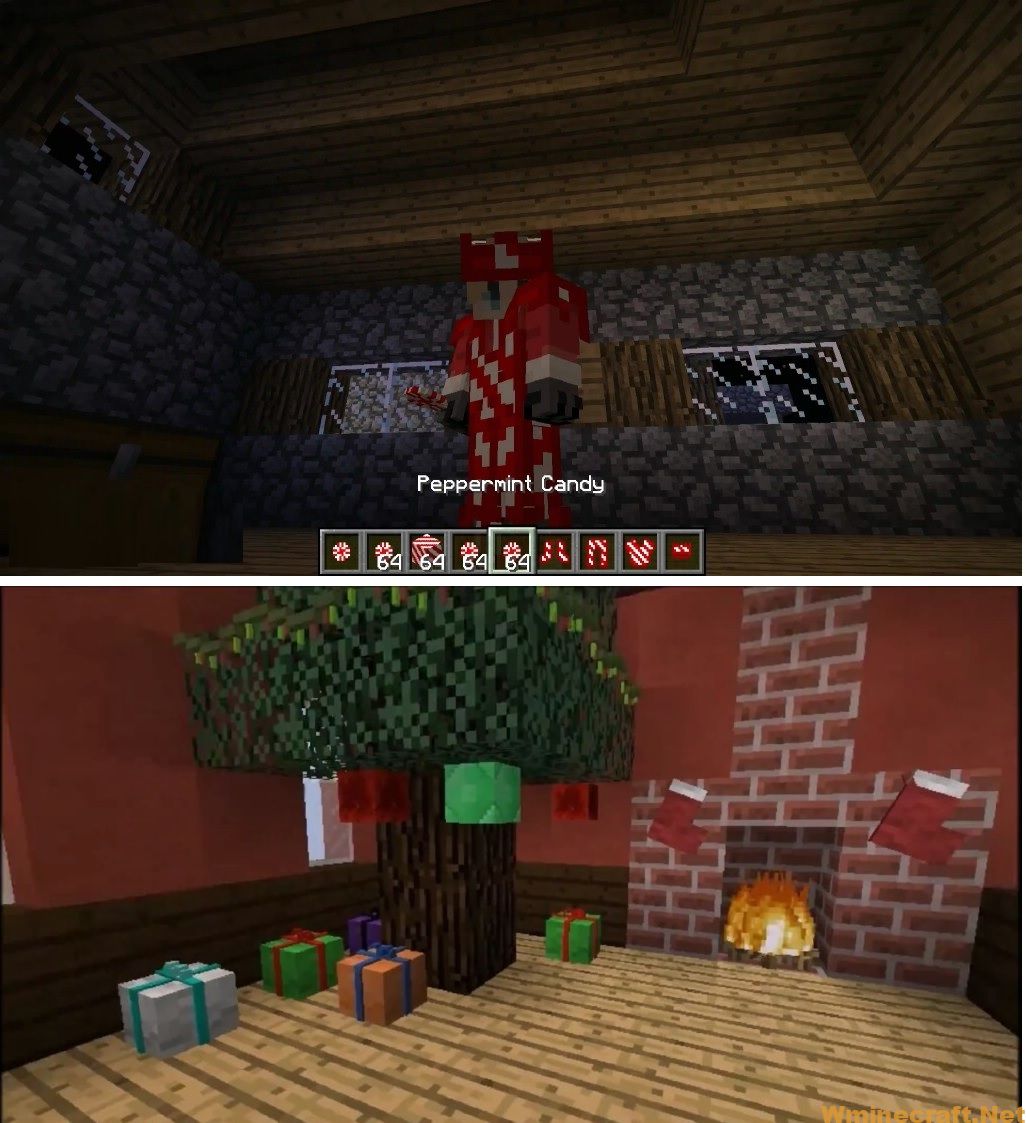 Features:
Bell Ringer: Makes noises when right-clicked.
Candle: Light up the area!
Candycane: An edible Item.
Peppermint Candy: Smaller bits of candy canes, do they really have an effect?
Candycane Armor: Yup! Kinda useless but really pretty.
Donation Booth.
Glowstone Star: A Christmas Tree Topper.
Gold Star: A Christmas Tree Topper.
Light String [NORMAL, STRAIGHT, HANG]: Christmas lights.
Stockings: A decorative block.
Frosted Planks: Planks that have been frosted over.
Shrub Tree: A Charlie Brown tree.
Present: Basically a lucky block, obtained by crafting them with spirit, or killing elves.
Advent Calendar.
Ore Variant Ornaments: Ornaments that are ore based.
Tea Kettle: A decoration.
Mug: Useless item really…
Hot Chocolate: Yum! Elves enjoy this.
Spirit: Christmas spirit, captured.
Spirit Ore: Found in the depths of the earth.
Stone Path: As opposed to dirt path?
Wreath: Decoration.
Crafting Recipes: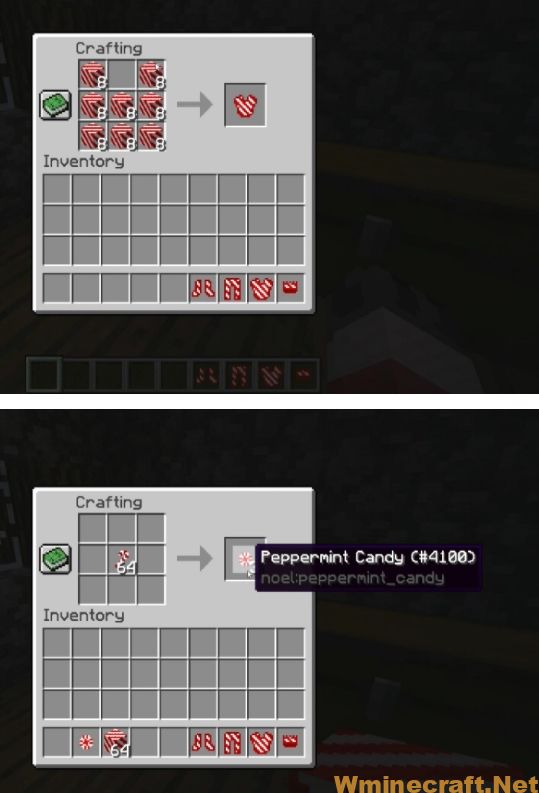 How to install
1. Download Minecraft Forge Installer
2.Download the Mod.
3. Right-click Forge Installer, Run as Administrator and click OK to install Forge.
(You can skip this step if you have Minecraft Forge installed)
4. Open Start on desktop> Open Run (Or you can use the Windows + R keyboard shortcut)
5. Type %appdata% into Run and press Enter.
6. Go to /.minecraft/mods folder
7. Place the jar file of the mod you downloaded in the mod folder and then run
Minecraft.
Download Links:
Noel Mod For Minecraft 1.10.2:

Noel Mod For Minecraft 1.12.2, 1.12.1, 1.12:
You May Also Like: