At RLCraft, we are always trying to improve your game. We know that you deserve the best service and that is why we have included over 100 diverse add-ons with RLCraft for Minecraft. It will be enough to actively use all your opportunities and enjoy the new content that was already widely recognized by the game fans. Don't worry — such an approach will positively affect your game. We wish you good luck and all the best!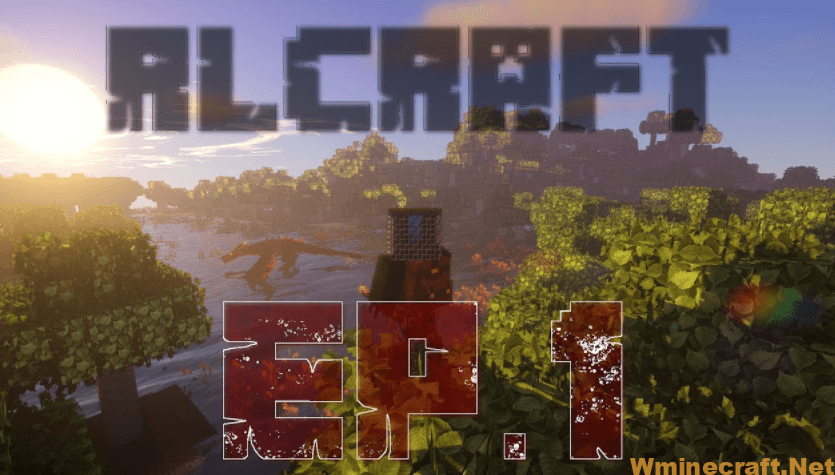 Relative Post:
Download Cars and Drives Mod 1.8,1.7.10 – New vehicles into Minecraft
Download Gobber Mod 1.16.5/1.15.2 and 1.12.2 (Tools, weapons, armor)
Timber Mod 1.16.4/1.15.2/1.14.4
Key Features:
Thirst Bar
Temperature & Heat
Healing From Food Removed
Torches Made More Realistic
F3 Debug Disabled, Map And Compass Enhanced
Mob Spawners Drop Loot & Have A Set Lifespan Now
Randomized Spawning When You Have No Set Spawn Point
Items & Abilities Locked Until You Level Up In Certain Skills
New And Powerful RPG Skills And Perks Can Be Unlocked With XP
Randomized Ruins, Structures, And Dungeons Generating All Throughout The World
All New Weapons & Tools
All New Mobs, Passive & Aggressive, From Lycanite's Mobs, Ice & Fire Dragons, & Infernal Mobs
New Custom Crafting & Smelting Recipe's For Certain Vanilla Items
Sound Engine Overhaul For Added Realistic Immersive Experience
Item Physics Overhaul
Brand New Enchantments, Potions, & Individual Item Qualities
Mods added by the ModPack
Advanced Hook Launchers (by EnderLanky)
Antique Atlas (by Hunternif)
AutoRegLib (by Vazkii)
Battle Towers (by AtomicStryker)
Baubles (by Azanor)
Better Survival (by Mujmajnkraft)
Better Foliage (by octarine_noise)
Bloodmoon (by Lumien)
Chunk Animator (by Lumien)
CompatLayer (by McJty)
CoralReef (by primetoxinz)
Craftable Horse Amour & Saddle (by EwyBoy)
CraftTweaker (by jaredlll08)
CreativeCore (by CreativeMD)
Crystal Caves (by Steelfeathers)
Doomlike Dungeons (by BlackJar72)
Defiled Lands (by Lykrast)
Dynamic Trees (by ferreusveritas)
Dynamic Surroundings (OreCruncher)
Food Expansion (by Lellson)
ForgeEntertech (by EnderLanky)
Forgotten Items (by Tschipp)
Global GameRules (by Gory_Moon)
Grapple Hooks (by Kloonder)
Iberia (by gibraltarMC)
Ice & Fire: Dragons (by alex1the1666)
Infernal Mobs (by AtomicStryker)
ItemPhysic Full (by CreativeMD)
IvToolkit (by Ivorius)
Just Enough Items (by mezz)
Level Up! (by Beeto)
LLibrary (by iLexiconn)
Lost Cities – (McJty)
Lycanites Mobs (by Lycanite)
Multi Mine (by AtomicStryker)
Needful things (by Dyonovan)
Not Enough Potions (by Tmtravlr)
PotionCore (by Tmtravlr)
Quality Tools (by TmTravlr)
RealBench (by Prototik)
Realistic Torches (by Chaosyr)
Recurrent Complex (by Ivorius)
Roguelike Dungeons (by Greymerk)
Rough Tweaks (by Lellson)
Ruins (by AtomicStryker)
Skillable (by Vazkii)
So Many Enchantments (by Shelter_Rin)
Sound Filters (by Tmtravlr)
Mob Spawner Control (by Pyrofab)
Switch-Bow (by White_Draco)
Tool Belt (by gigaherz)
Tough As Nails (by Glitchfiend)
Traverse (by ProspectorDev)
Tree Chopper (by DuchLord)
TschippLib (by Tschipp)
Varied Commodities (by Noppes)
Waystones (BlayTheNinth)
Wearable Backpacks (by PuppetzMedia)
Wolf Armor And Storage (CenturionFox13)
XP Book (by Winter_Grave)
QUICK START GUIDE
-Right click to pickup an item you're looking at or crouch to pickup items in a radius around you
-Can't punch trees, blocks require their tools for harvest (except weak blocks like dirt, gravel, etc), otherwise won't drop anything
-Make flint tools first, get flint from gravel, get sticks from breaking tree leaves, hold flint and right click on a hard surface (stone) to smash flint into flint shards, punch tree leaves for sticks, stick + flint shard on top = flint knife, use flint knife to cut grass, gives grass fiber, 3 grass fiber = grass string
-Make flint hatchet (axe) with stick, grass string, and flint shard. In your inventory you can look up any recipe, bottom right search bar, type flint and left click on flint hatchet to see recipe
-Use hatchet to chop tree, get wood, place wood on ground, right click with axe to chop into planks, get also place planks on ground and chop with axe for sticks
There are rocks all over the ground, right click to pickup, craft 4 together 2×2 to turn into cobblestone, stick + cobblestone makes a dagger, good starting weapon
-Drink water with empty hand, crouch, right click on water source block, can also drink from rain if it's raining
-Lookup healing items, some are easy to craft, some are hard, string and paper is easiest
-Birch wood can be crafted into paper
-3 wool makes a sleeping bag, won't set spawn
-Waystones set your spawn point, if you hate your spawn, don't acivate a waystone
-If it looks like it will kill you, it probably will
-Press H, location hit damage now, helmets are important or you WILL get 1-shot headshot
-When you reach level 5, PRESS L and choose your specialization to start earning extra XP. You have 2 skill menus, L skill menu for special skills in various categories, and the skill requirements tab in your inventory. For example, you need 8 attack to use an iron sword. Items list their requirements.
-Several ways to combat the hot/cold, there's campfires and wool clothing for the cold, jelled slime for the hot
-Lots of new and custom generation, exploring and finding shelter first is a good idea, shelter may even provide starting items
-String and even grass string can be turned into wool!
Highly recommend Optifine for 1.12 found here:  https://optifine.net/adloadx?f=OptiFine_1.12.2_HD_U_E3.jar  This will allow you to hold light sources in your hand and have them emit light
RLCraft Modpacks 1.12.2 Screenshots: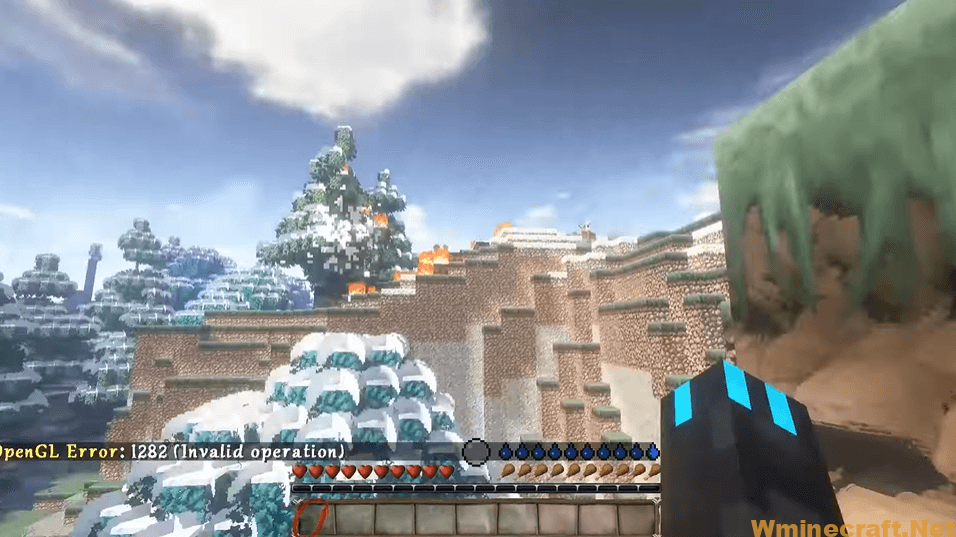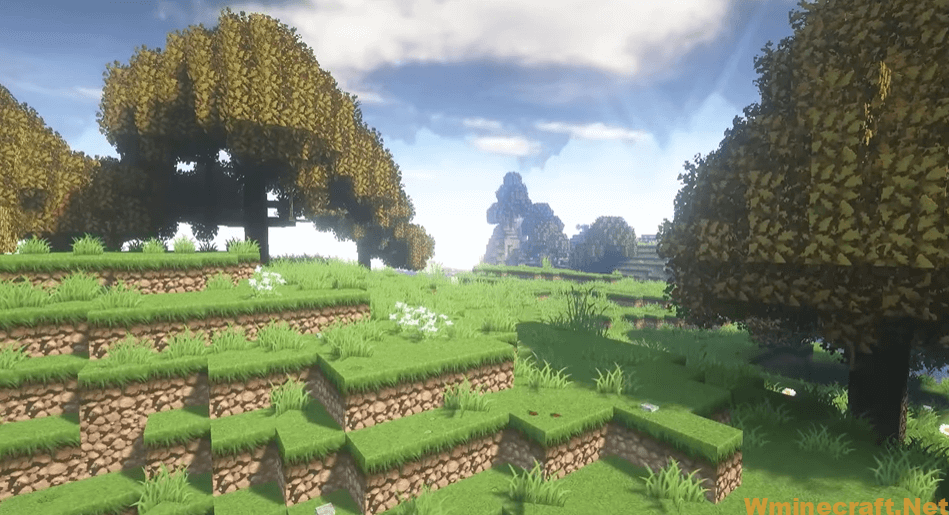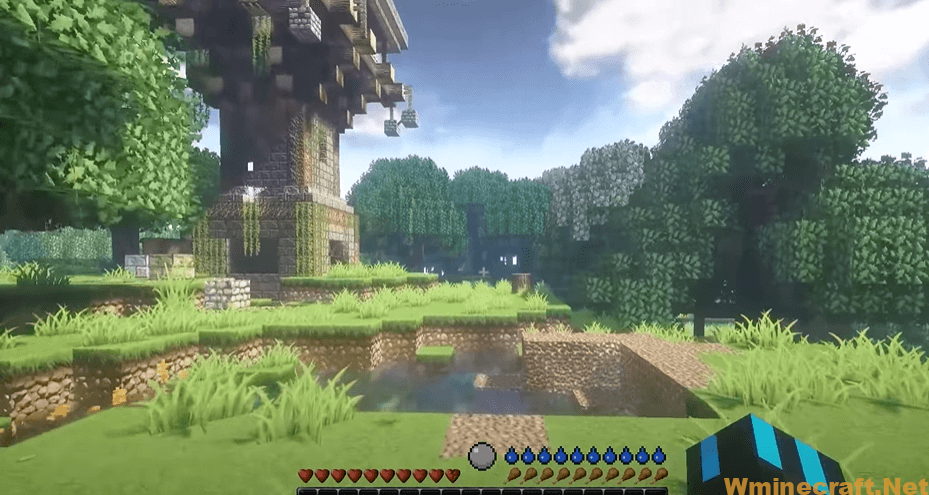 RLCraft Modpacks 1.12.2 Download Links:
Minecraft 1.11.2 :

How To Download and Install Minecraft Forge (Modding API)?
Minecraft Forge is a free, open-source server that allows players to install and run Minecraft mods. 4 steps to install forge for windows, mac, Linux
1. Download Minecraft Forge at the website, select the version of Minecraft you want to run, then download the installer using your browser.
2. Open the .jar file you just downloaded (Run installer as Administrator), make sure Java is installed on your operating system
3. Select Install Client or Install Server if you want to install for your server, and click OK. Wait about 2 minutes, and you will see a success message.
4. Launch Minecraft and select the Forge profile, then click Play.
5. You will see Minecraft Forge in the lower-left corner and the Mods button under Multiplayer.
Congratulations on successfully installing Minecraft Forge and experimenting with Mowzie's Mobs Mod 1.16.5 -> 1.10.2 for Minecraft downloaded.
If there are errors, please comment on this article.