In OpenModularTurrets Mod 1.12.2/1.11.2, players can build a base with modular defenses which will be able to defend their base from both mobs and other players! OpenModularTurrets Mod 1.12.2/1.11.2 is a mod for Minecraft that adds the ability to create long range turrets, walls and fences out of modular blocks like those found in the OpenBlocks mod family as well as some new ones such as OpenFortress Doors and OpenTrapDoors that you won't find anywhere else!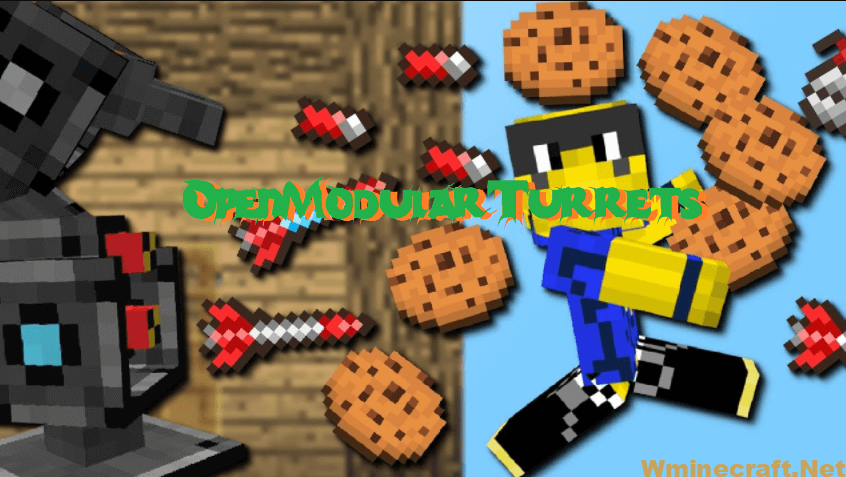 How to install:
How to Use Forge to Install Minecraft Mods (Client Side)
How To Install The Fabric Mod Loader After Downloading It
The newest Minecraft Mods are available right now.
Features:
Turret base Expanders: to help your turret base scale better, both for inventory space and energy storage. Simply place them on your Turret base.
5 tiers of Hard Walls: basic building blocks with high levels of hardness and resistance.
5 tiers of Fences: non-opaque blocks which also has very high levels of hardness and resistance. Tier 2 and onward also act as barbed surfaces, hurting any entities that stand close to them, scaling with tier level.
Turret base camouflage: Turret bases can now be disguised as a normal opaque block. Simply right click the base with the block in hand, and shift-right click with an empty hand to remove a disguise. Turret bases are now accessed by right clicking them with an empty hand.
Recycler addon: Gives your turret a chance to negate ammo usage/generate ammo, per shot.
News:
Update 4.0.x (in planning, for 1.16):
Add: multiblock bases
Add: new turrets for multiblock bases
Add: another upgrade system (use blocks in multiblock)
Update 3.3.0 ( 1.16 rewrite WIP):
Almost complete rewrite of the OMT mod.
Add: mod system for turrets themselves
Change: some existing addons and upgrades will be changed
Update 3.2.0 (alpha status, for 1.12.2 WIP):
Add: Arc Turret (WIP)
Add: Plasma Launcher Turret (WIP)
Add: Melee Turret (WIP)
Add: priority based system for turret targeting (done)
Add: turret max amount info to tooltips on bases/turrets (done)
Add: config to disable ammo usage on turrets (done)
Add: config list for forcing entities to be regarded as hostile/neutral (WIP)
Change: added caching of a few values to turret heads, should improve performance by a bit (done)
Update 3.1.0 (released, only for 1.12.2):
Add: Turrets honor team settings. (done)
Add: Limits for how many turrets at one base (done)
Add: Mod based recipes for addons/upgrades (done)
Add: Config option for concealment without addon (done)
Add: Upgrades can be configured per turret now (done)
Add: Camo now supports most chisel blocks and even some transparent ones (done)
Add: Higher tier bases can now emit light and be transparent to light (done)
Change: Railgun damage now scales based on targets armor (done)
Change: Railgun rendering update (done)
Change: Small GUI updates (done)
Change: New GUI for trusted players (done)
Change: reworked the trusted player system (done)
Change: new expander textures (by Austin5003) (done)
Change: Laser rework (more realistic effects/behaviour) (done)
OpenModularTurrets Mod Screenshots: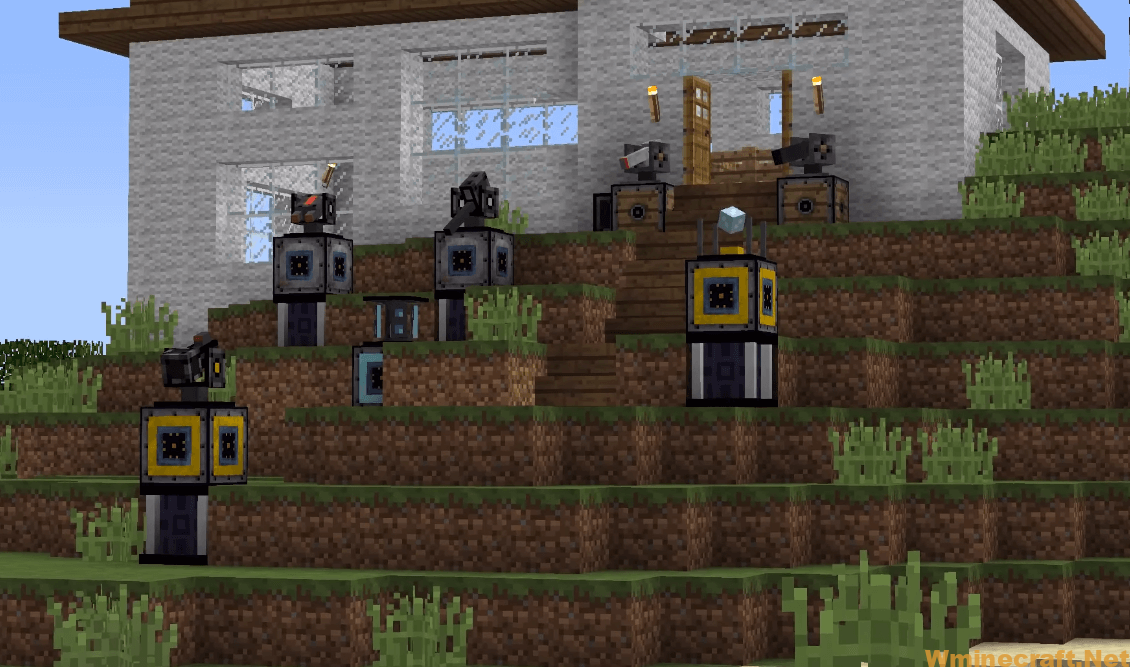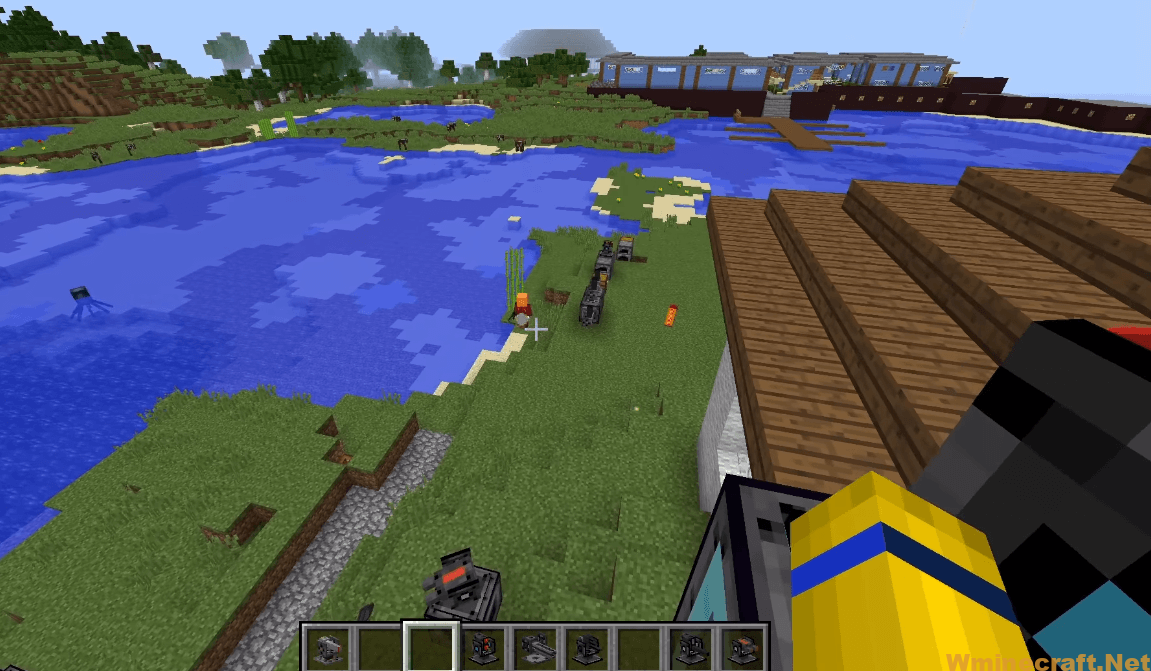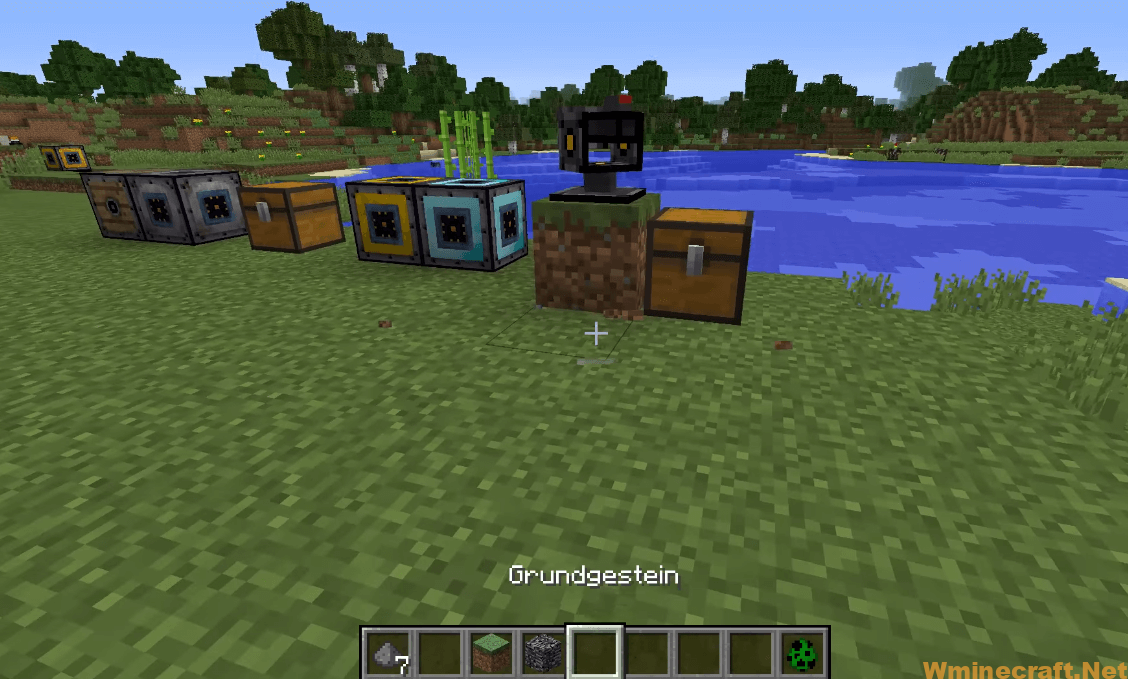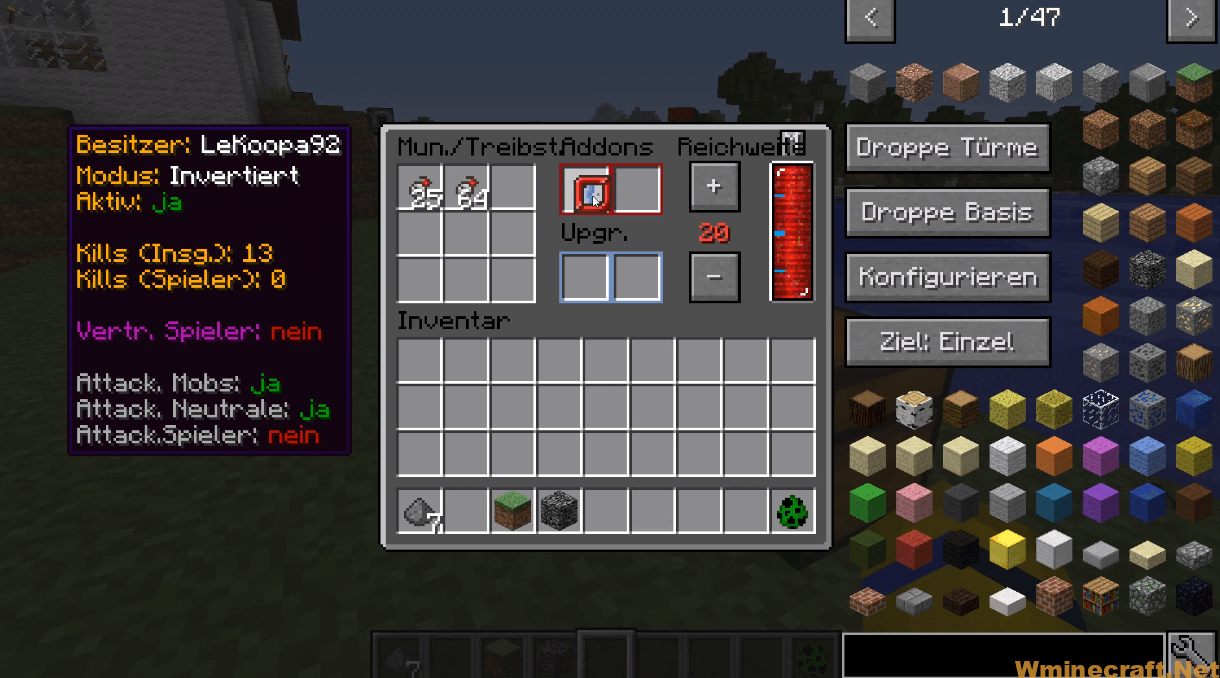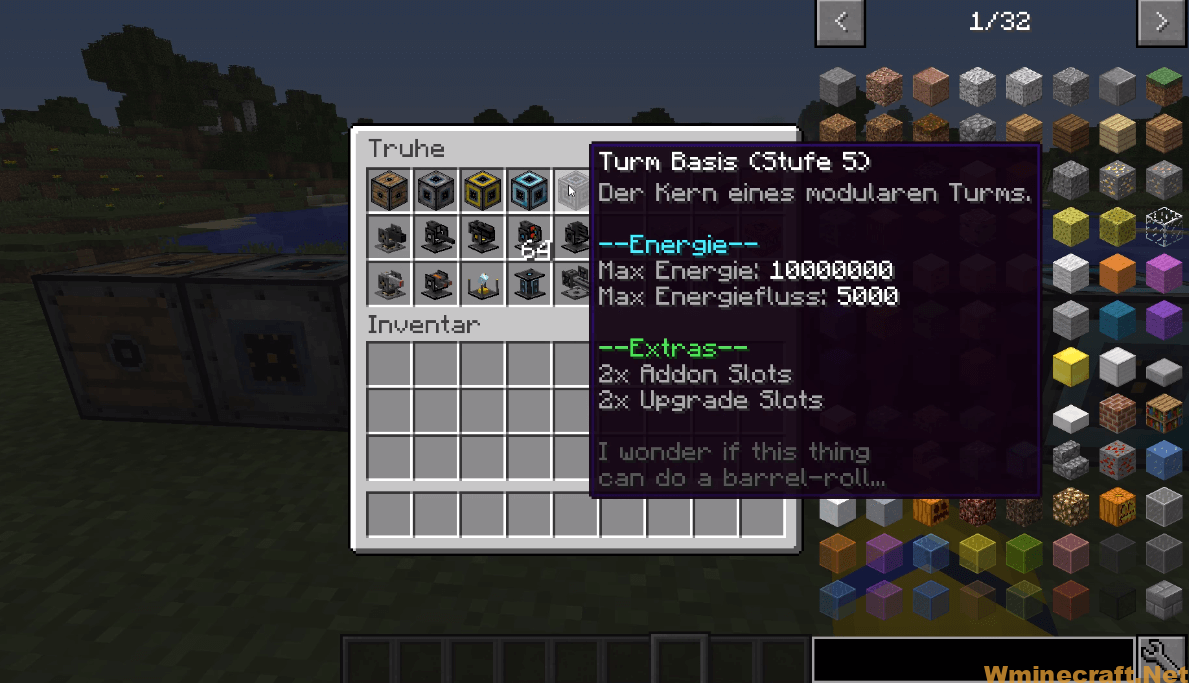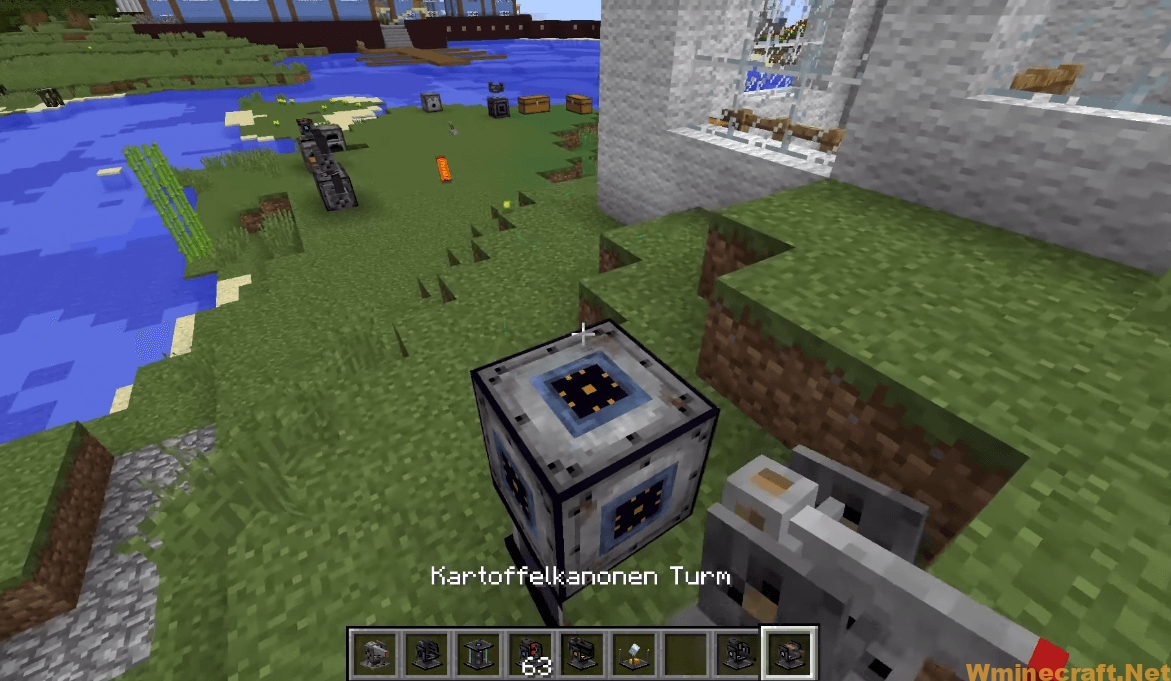 OpenModularTurrets Mod [1.12.2/1.11.2] Download Links:
Minecraft Game version 1.7.10:

Minecraft Game version 1.11.2/1.10.2:

Minecraft Game version 1.12.2: