Introduction Monsterley Resource Pack 1.16.5 – 1.16.3 – 1.15.2
Monsterley resource pack Monsterley Resource Pack 1.16.5 -1.16.3 – 1.15.2 maybe not strange to Minecraft gamers. However, for a newbie, they might be a bit overwhelmed by different packs. The Monsterley resource pack is dedicated to bringing a brand new visual. Playing Minecraft with this mod, you can expect every inch of Minecraft with an updated lick of paint, from mobs to blocks and items.
Functions
Monsterley, despite being introduced for quite a long time, is now still hot in Minecraft gamers because this resource pack offers a bunch of changes to the base game. If you are looking for something with little impact, this might be the right mod for you.  You will see new additions galore in this pack. You might have to unpack a lot since this pack offers a super high resolution.
What do we like about the Monsterley resource pack
Improved GUI and higher texture resolution

Custom 3D models for blocks

New textures for all blocks and random alternative textures
What we do not like about the Monsterley resource pack?
Art style won't be to everyone's taste (of course, different people may have different styles) Mob textures are quite ugly Some textures obviously need more work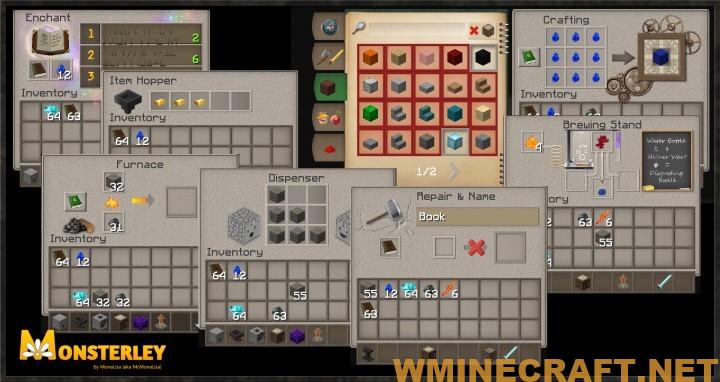 Experiences
Let's see something about the playing experiences with this Monsterley resource pack. Whatever it is, Monsterley is not a perfect pack. Actually, for many gamers, it is quite an odd pack filled with some great highs and some dwindling lows.
With its practical onslaught of new textures and models added, it can be said that Monsterley really does a good job. Better utilities bring impressive experiences. Crafting benches, furnaces and blocks look much more amazing here instead of being too boring in the base game because the pack adds new detail in the form of new 3D objects and textures.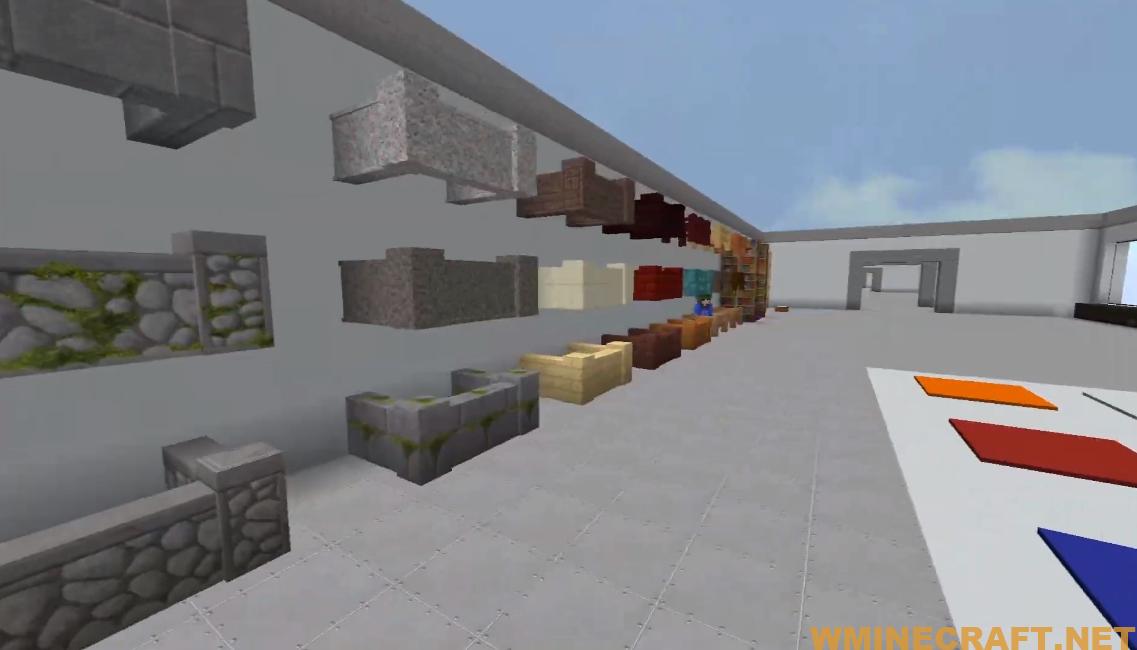 Previews: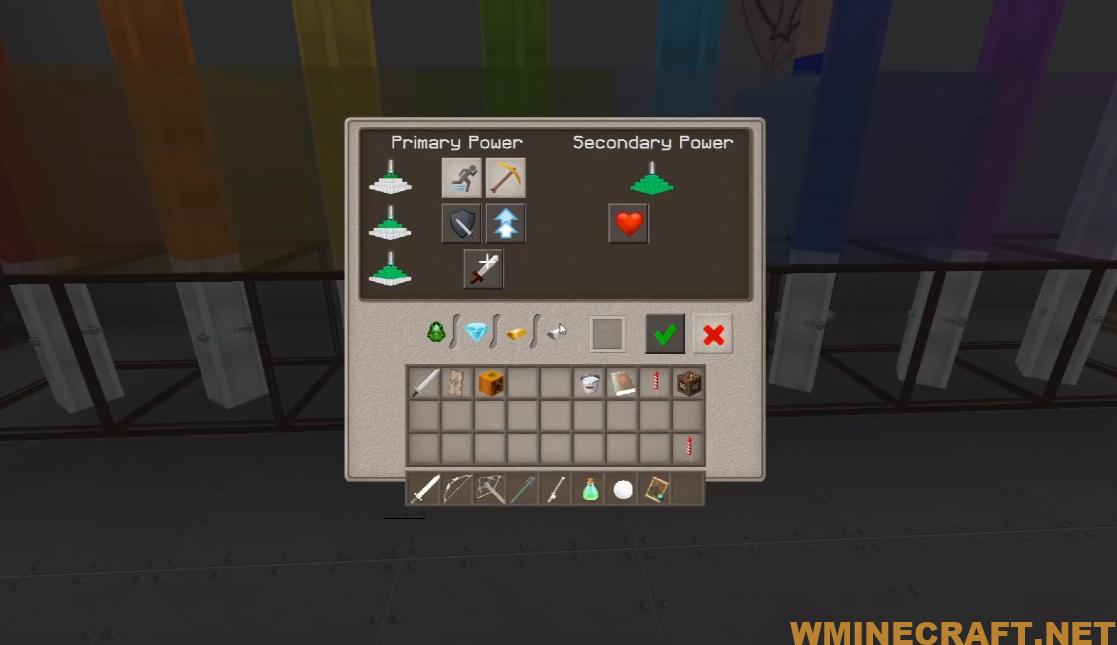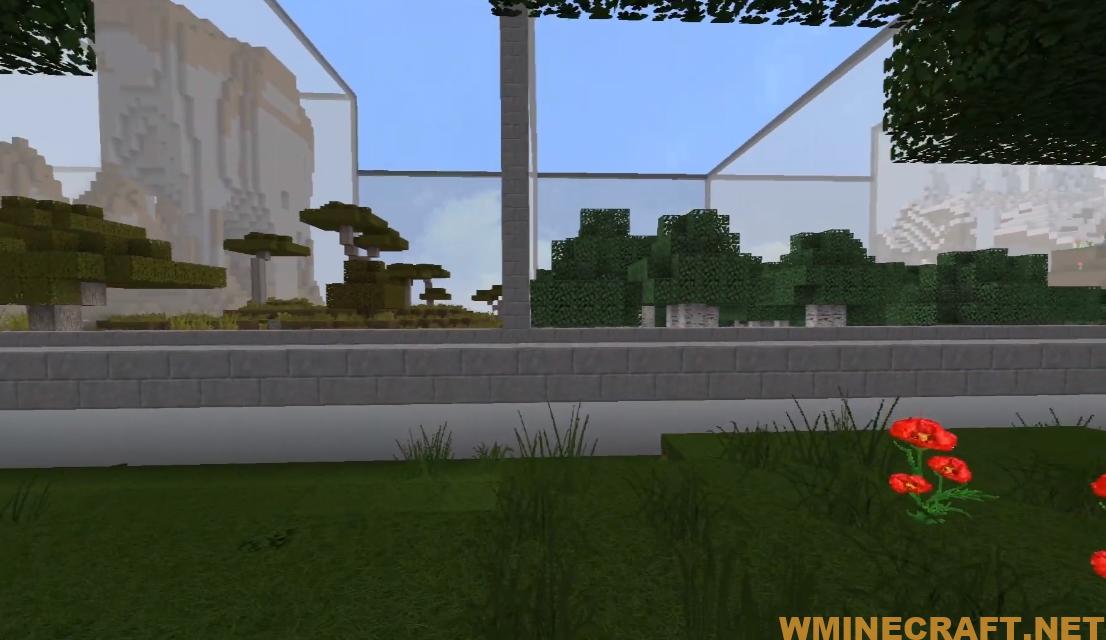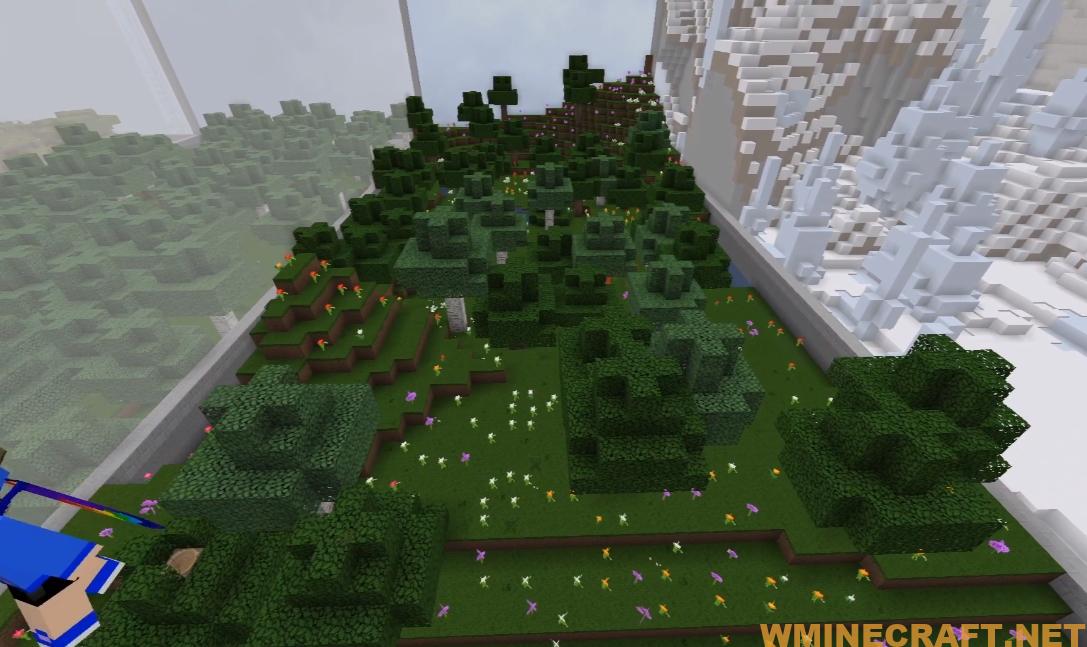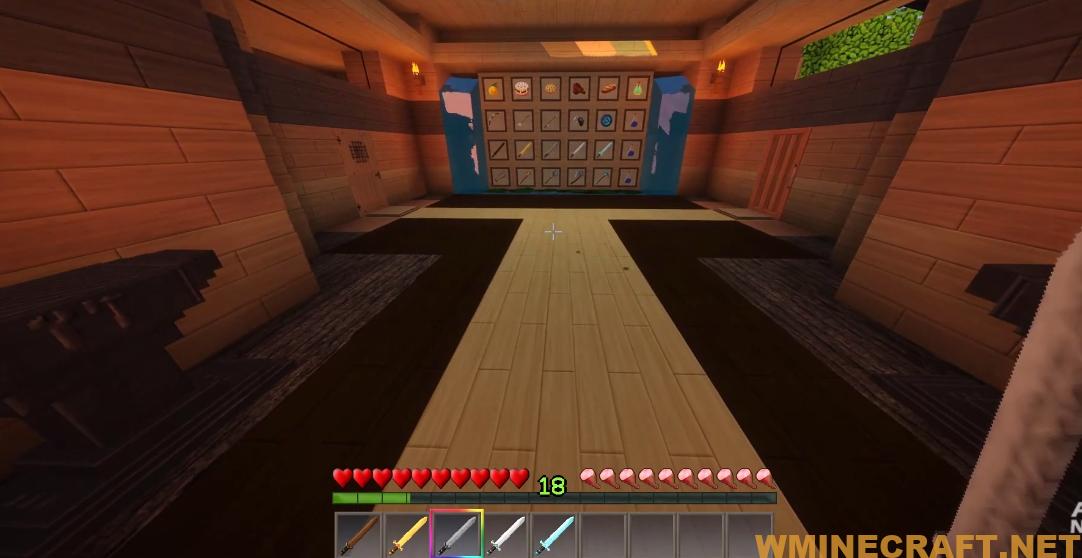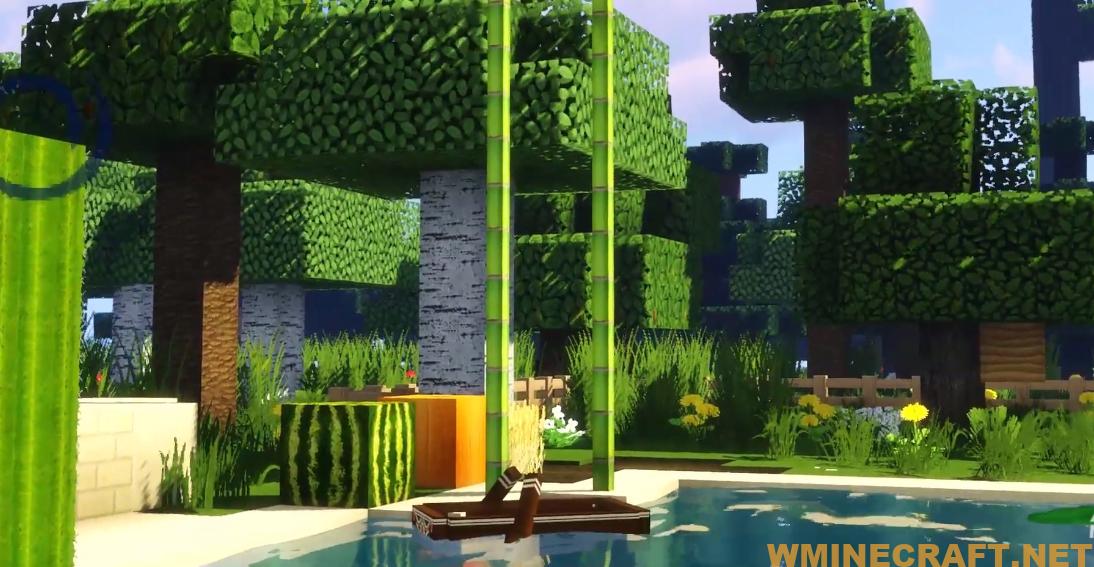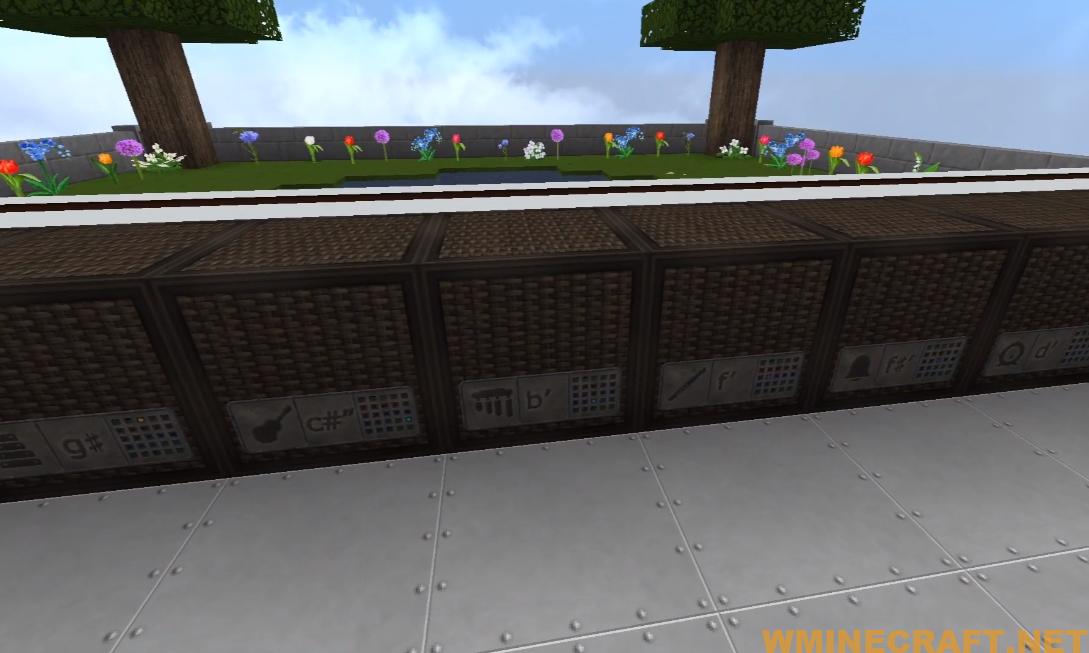 With higher resolution and updated features, blocks look better. All the textures are not different too much from its original version but they are much interesting to look at thanks to a tasting amount of new details added.
Monsterley 1.15'section of mobs and other NPCs are not like what it is named. They are no doubt the worst part of the pack. It seemed that the creator was going for with most of the mod designs, but what we have is a blurry mess of textures that are hard to tell exactly what they are.
With no doubt, Monsterly resource pack 1.16 is actually a pack that is going to one that you love or hate. It has both good and bad sides, making it even harder to evaluate it. So, you better download Monsterley 1.16.5-1.16.2-1.15.2… yourself and see what it is about.
How to install:
How to Use Forge to Install Minecraft Mods (Client Side)
How To Install The Fabric Mod Loader After Downloading It
The newest Minecraft Mods are available right now.
What is The difference between Minecraft texture packs and resource packs?
Both are the same! There is no difference between Minecraft Texture Packs and Minecraft Resource Packs.
In Java Edition, 1.6 texture packs were replaced with resource packs, which change the textures of the game and things like sounds, music, language files, fonts, splash texts, and more. Texture packs only modify the game's decoration; resource packs can modify decorations, audio files, animations, etc.
What do mods and data packs do in Minecraft?
Mods make the game more enjoyable; change the default game code.
Resource Packs change textures, sounds, models, and other resources that are already in the game. Data Packs provide a way for players to customize their Minecraft experience further.
Video on Youtube:
Monsterley Resource Pack for Minecraft 1.16.5 – 1.16.2 – 1.15.2… Download Links:
Minecraft Game version 1.16.5
Minecraft Game version 1.12.2 – 1.11.2
Minecraft Game version 1.13.2
Minecraft Game version 1.14.4
Minecraft Game version 1.15.2
Minecraft Game version 1.16.4-1.16.3-1.16.2