Fancy Skies Resource Pack for Minecraft: Make Your Game Look More Realistic. Fancy Skies is a resource pack that adds a very realistic sky to Minecraft and makes the game look more real. Fancy Skies changes various aspects of the natural environment, such as rain and storms, caves, and so on. Fancy skies requires you to have custom sky enabled in settings with clouds disabled in order for textures to work correctly.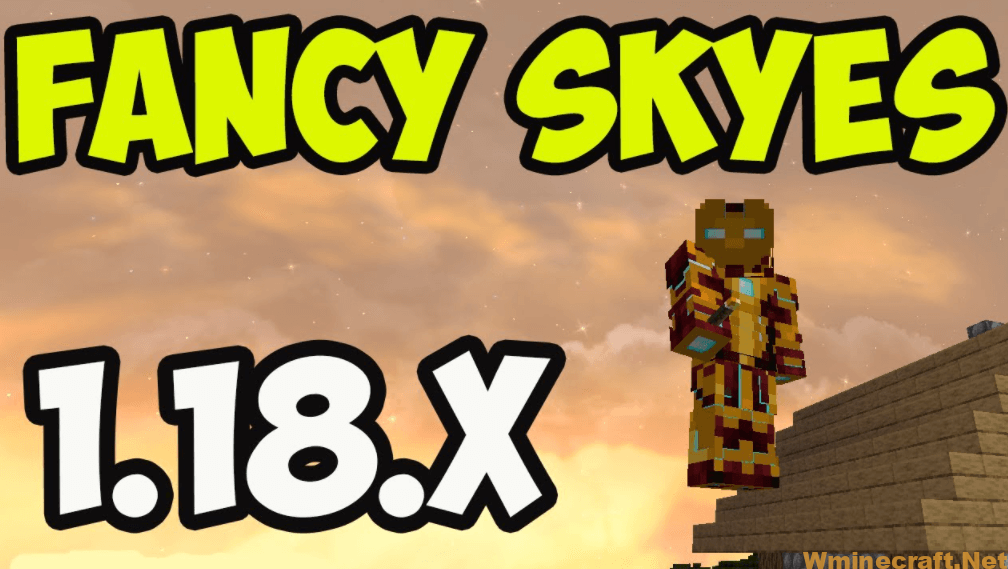 How to install:
Download a resource pack, you should get a .zip file.v
Open the folder to which you downloaded the file.
Copy the .zip file.
Open Minecraft.
Click on "Options", then "Resource Packs".
Choose "Open resource pack folder".
Paste the file into the resource folder in Minecraft.
Go back to Minecraft, the resource pack should now be listed and you can activate it by choosing it and hitting "Done".
List of packs additions:
custom sky
custom sounds of steps – Grass, gravel, dirt, stone, sand, wood and their variations step sounds
custom cave ambient sounds effects – There are 17 new sounds and the rest 2 (in total 19) are default. You can try and listen to them. Go to: [​FancySkies->assets->minecraft->sound->ambient->cave] and drag all files to VLC media player and play (works best).
custom sound of lighting strikes
custom sound of flowing water
custom sounds when digging block – This includes grass, dirt, gravel, snow, wool, stone and their variations.
custom sound effect for bow shooting
custom sound when using anvil
custom sound effect for fire and ignition
custom sound when eating and drinking
endermen have differently colored eyes blue, green, orange and red (only Nether)
glowing eyes of a drowned and ghast (enable "Emissive textures" in OptiFine settings)
unobtrusive rain and snowfall – Rainfall now does not give you a headache. Raindrops are white and transparent on the screen.
custom enchantment glint
added some Vanilla Tweaks by Xisumavoid's team
Screenshots: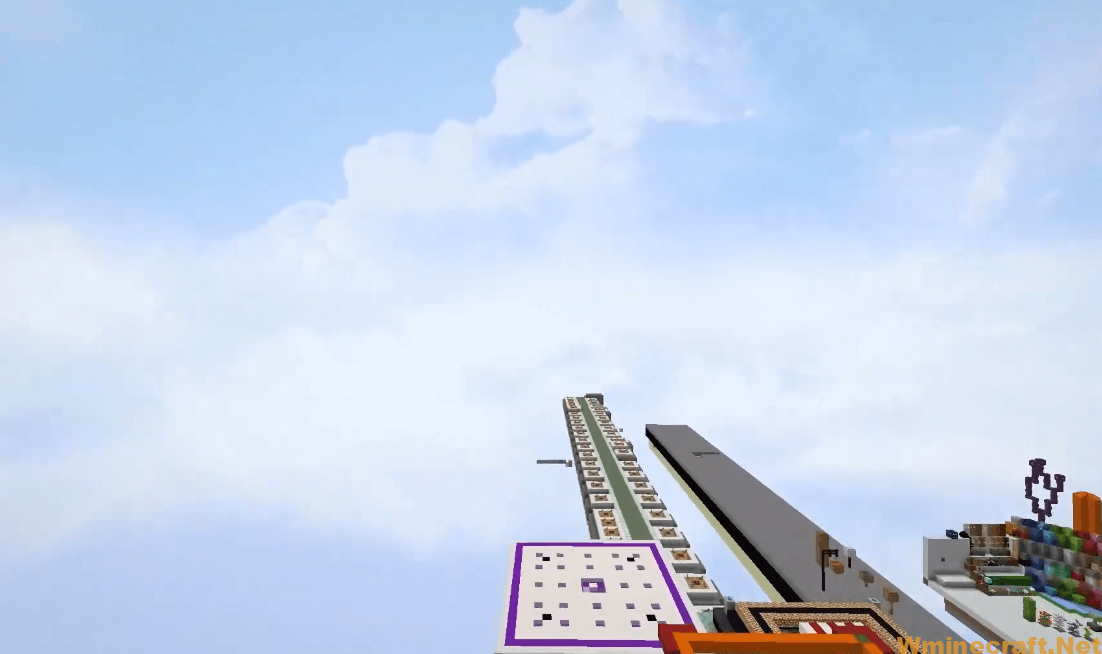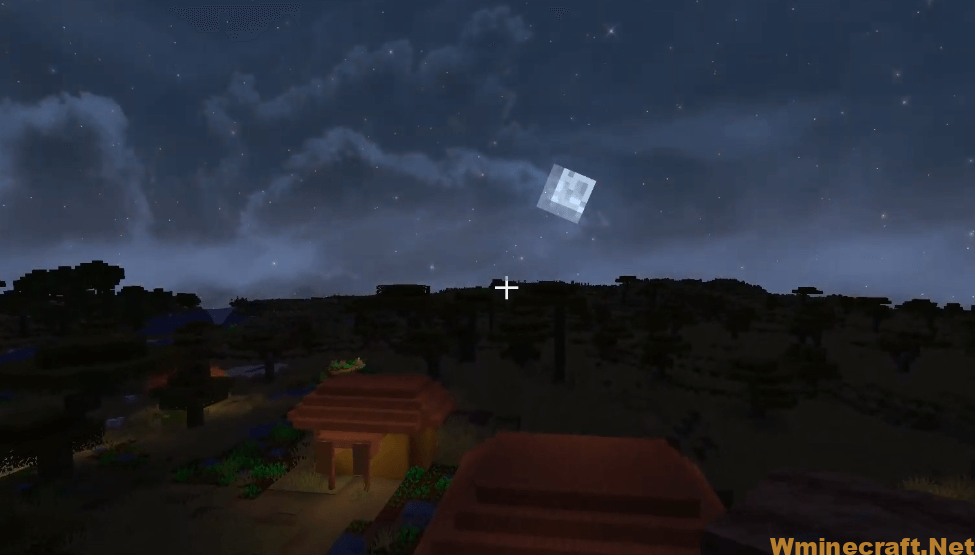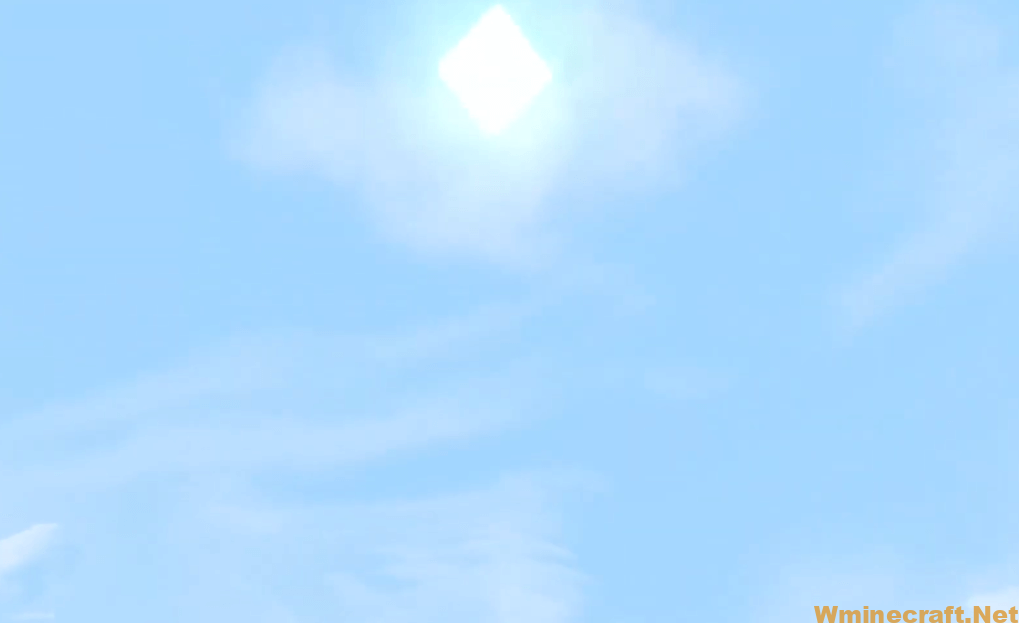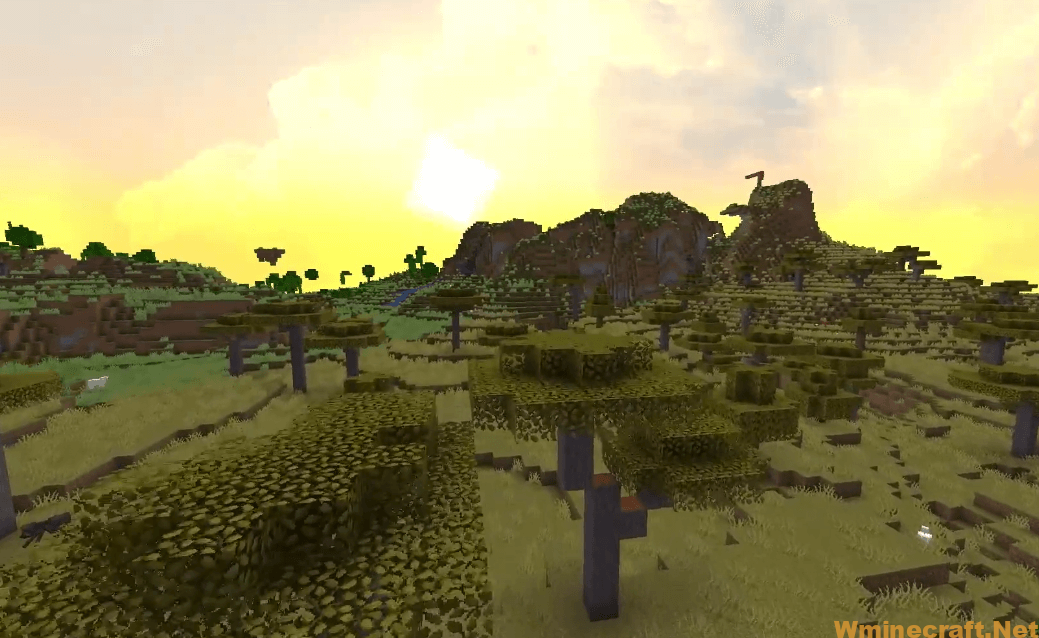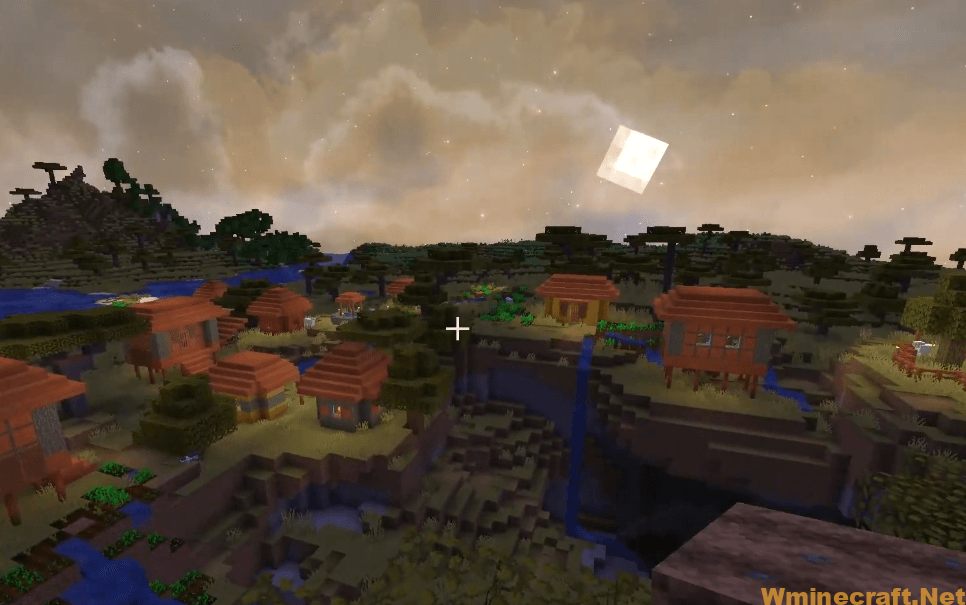 Fancy Skies Resource Pack Download Links:
Minecraft Game version1.12.2:

Minecraft Game version 1.14.4:

Minecraft Game version 1.15.2:

Minecraft Game version 1.16.4:

Minecraft Game version 1.16.5 :

Minecraft Game version 1.17.1:

Minecraft Game version 1.18: