It's time to add more characters and items from the series "Adventure Time" to your game. They can be Finn, Jake, Ice King, Princess Bubblegum or Marceline and many more. Let's figure it out in this article.
About Adventure Time Mod
If you have watched the Cartoon Network series "Adventure Time" and actually like the characters, you can bring the entire land of Ooo to your Minecraft world. With Adventure Time Mod, you can find all the characters, all the kingdoms and items from the series in the game. 
If you don't know, Adventure Time is inspired by Dungeons and Dragons. Players will need to pay a lot of attention to create a fully realized world. All the characters, including monsters, have cultures, traits and habits, make you feel like they exist outside of the story. 
If you spend a lot of time in Minecraft, you will realize that Adventure Time is the right mod for it. You can comfortably lose yourself in the games and stories. Not only does Adventure Time mod have a colourful landscape, but it also brings a positive, big-hearted attitude. Players will feel refreshed and have a good time when immersing themselves in the Adventure Time world.
Relative Post:
Vampirism Mod 1.16.5,1.15.2 And interesting things you should know
Download Ruins Mod 1.15.2,1.14.4,1.12.2 and 1.7.10
Millenaire Mod 1.12.2,1.8.9 and 1.7.10 – NPC villages to Minecraft
Features of Adventure Time Mod 1.12.2
In this Adventure Time Mod for Minecraft, you will find many characters, blocks, items, and tools that are similar to those in the series. Below are more details:
Blocks
Just like in the Adventure Time series, you will find some kind of blocks like Crystal Ore, Crystal Block, Steel Ore, Demon Ore and Candy Ore in this mod.
Items
In the Adventure Time Mod, players will see some useful items like Ice Shard, Crystal Gem, Steel Ingot, Demon Ingot, Demon Blood, Flour and Enchiridion (WIP).
Tools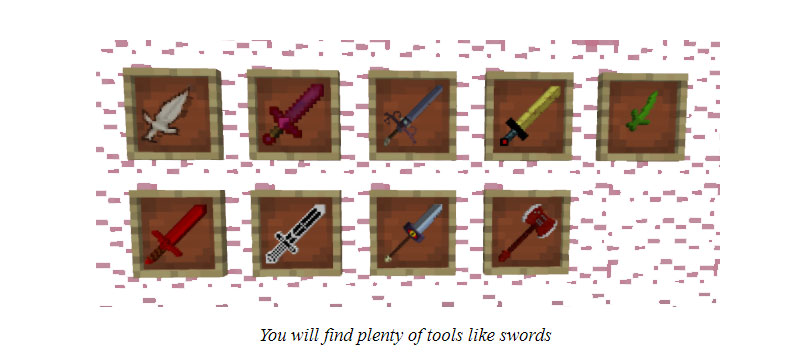 While exploring the world, you will need swords from the characters such as Demon Sword, Finn's Sword, Crystal Sword, Jake's Sword, Paper Sword. In addition, there are some other tools you can use like Gauntlet of Billy, Marceline's Axe Bass, Crystal Axe, Crystal Pickaxe, Blade of Grass, Crystal Hoe, 4-D Sword, Crystal Shovel and Root Sword.
Food
When you are hungry or you want a snack, you can feed yourself with everything Burrito, Bacon, Cotton Candy, Bacon Pancake, Lollipop, Bubblegum, Donut, Crystal Gem Apple, Pancake and Candy.
The Mobs
There are a few mobs or characters that you will see in the Adventure Time Mod. The hostile ones include Demon, Magic Man, Darren the Ancient Sleeper, Gunter and Finn's Time Paradox. You will also find The Lich or James Baxter.
While Demon spawns in the Nether, drops Demon Blood and leaves a trail of fire, Magic Man spawns in Deserts and drops Fireworks. Darren the Ancient Sleeper is a huge character that spawns in plains and drops the Blade of Grass. Meanwhile, Gunter spawns in Snowy Hills, drops Bottles and leaves a trail of snow. Finn's Time Paradox encounters many clones like those near the Ender Dragon sleeps. They drop a sword that is called Finn Sword.
Make sure you try this Adventure Time Mod to meet these interesting characters and experience the nice landscape.
Screenshot: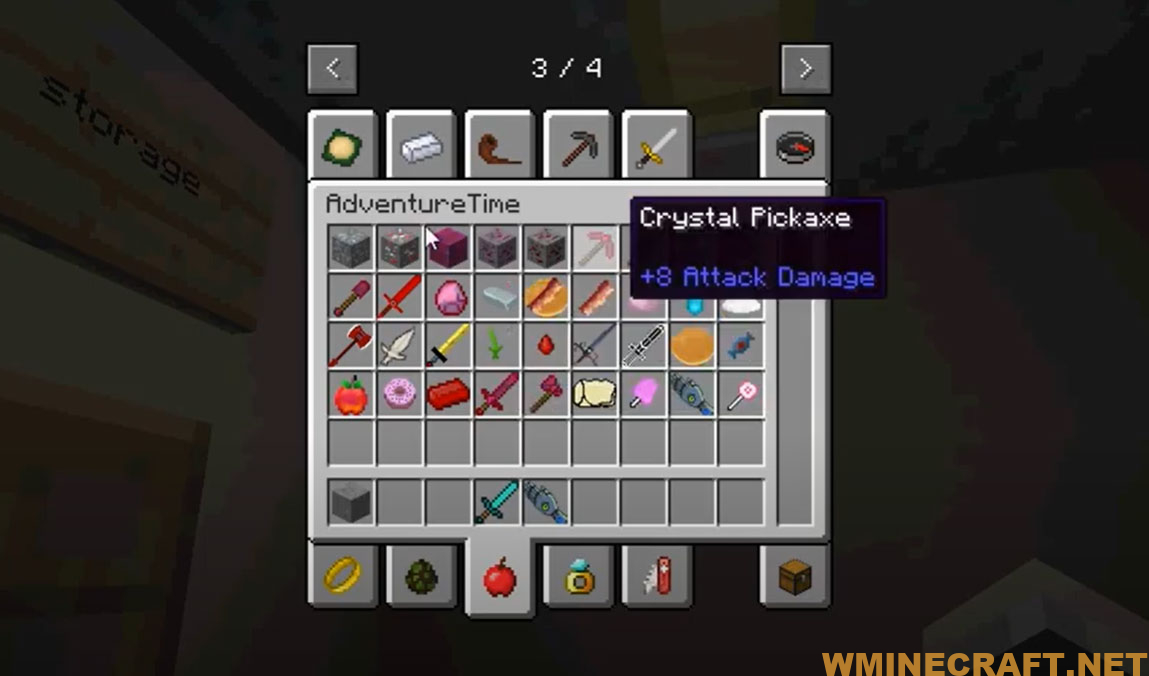 Adventure Time Mod Recipes:
There is the crafting recipe for The Sword of Billy.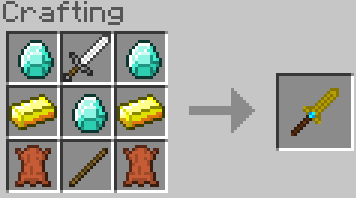 This is the crafting recipe for the finn CAKE !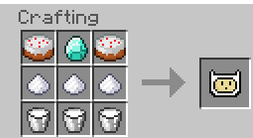 This is the crafting recipe for the finn CAKE!This is the recipe for marceline's Axe.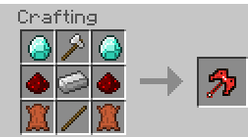 How to install:
How to Use Forge to Install Minecraft Mods (Client Side)
How To Install The Fabric Mod Loader After Downloading It
The newest Minecraft Mods are available right now.
Download Links:
For Minecraft 1.5.2:
For Minecraft 1.6.2 – 1.6.4:

For Minecraft 1.7.10:

For Minecraft 1.12.2 – 1.10.2:
Link Download : Updating 93%
Author: Koslaw99 – Source: Curseforge