Obfuscate mod is a very simple library that offers useful occasions, utilities, and shared code for mod developers. Originally made for compatibility at MrCrayfish's mod, so that this library is currently targeted for many mod programmers alike. This mod doesn't have any material .
Features:
EntityLivingInitEvent – Allows you to add extra DataParameters to entities for easy server-to-client data synchronization.
ModelPlayerEvent

SetupAngles – Allows you to manipulate the player's model angles without the need to worry about resetting them correctly (with Pre and Post sub events).
Render – Allows you to override the player model, add additional rendering, or cancel it completely (with Pre and Post sub events).

RenderItemEvent

Held – Change the rendering of a held item when in third person (with Pre and Post sub events).
Entity – Change the rendering of an item when it's dropped on the ground (with Pre and Post sub events).
Gui – Change the rendering of an item when it's in an inventory (with Pre and Post sub events).
Relative Post:
Vehicle Mod 1.16.3 one of the mods you should try (MrCrayfish's)
Rift Mod Loader 1.13.2/1.12.2 (Modding API Minecraft)
Download Indicatia Mod for MC 1.16.5-1.15.2 and 1.12.2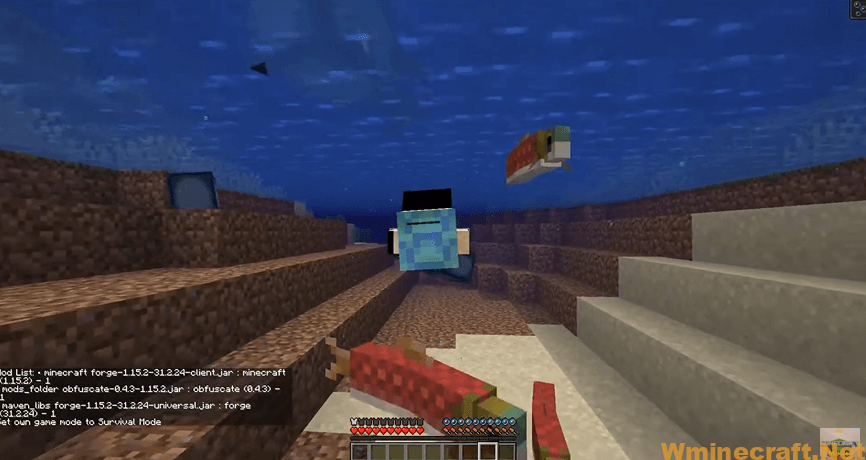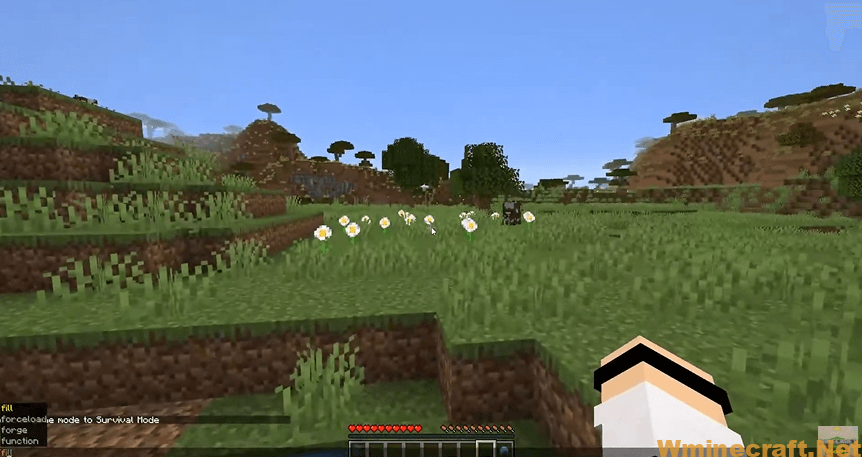 How to install Obfuscate Mod?
First, your computer must have Minecraft forge 1.16.3 installed.
Then, navigate to the folder containing Minecraft.
For Windows computers, from the Start menu, open Run, enter the command %appdata% and click the Run button.
On a Mac, from Open Finder, hold Alt then Go -> Library in the top menu bar. Open the Application Support folder to find Minecraft.
Put the newly downloaded mod (.Jar file) into the Mods folder. When opening a Minecraft game, press the Mods button to try the mod just installed.
Minecraft Forge (Modding API) Installation Guide
5 steps to successfully install Forge Minecraft
1. Access and Download select Minecraft forge version, then download the installer.
2. Requires installing Java on a computer. Open the .jar file you just downloaded, make sure 'Install Client' is selected, and click the OK button.
3. Run Minecraft and select the Forge profile, then click Play.
4. Select the Minecraft Forge menu on the left and the Mods button below Multiplayer.
5. Successfully, you can enjoy the mod just installed.
Download Links:
Obfuscate Mod For Minecraft 1.12.2:

Obfuscate Mod For Minecraft 1.13.2:

Obfuscate Mod For Minecraft 1.14.4:

Obfuscate Mod For Minecraft 1.15.1:

Obfuscate Mod For Minecraft 1.15.2:

Obfuscate Mod For Minecraft 1.16.1:

Obfuscate Mod For Minecraft 1.16.3:

Obfuscate Mod For Minecraft 1.16.5:

Obfuscate Mod For Minecraft 1.17.1:

Author: Mr_Crayfish ❘ Rating: 4.54 − 229 votes ❘ 362,118 views