Storage Overhaul 1.16.5,1.16.3 and 1.15.2 is a mod that aims, as the name implies, to review the storage system in Minecraft. This idea has developed new chests, barrels, storage barrels, and advanced Shulker Boxes. Storage devices in the mod use in-world interactions in order to add and remove items from their inventory.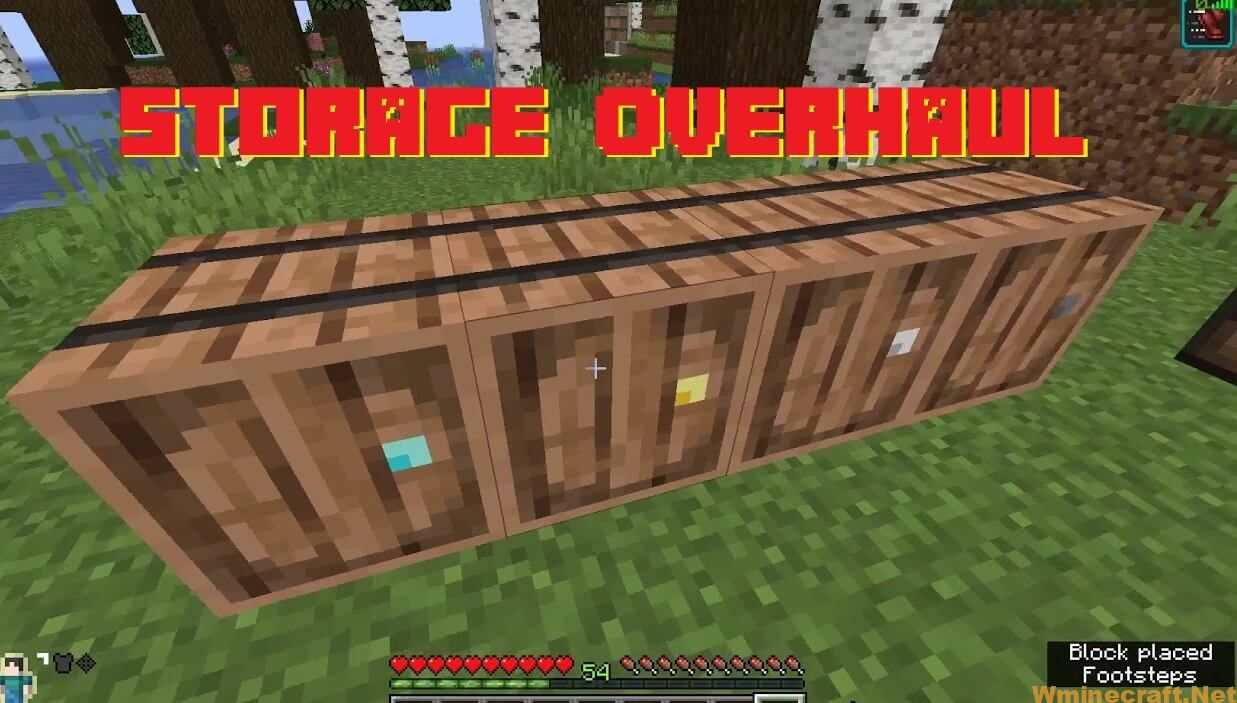 These modifications and new features to the default storage objects will allow us to increase the storage capacity of objects and add some facilities in the use, and management, of these storage systems.
With Storage Overhaul Mod installed, you can manufacture barrels and chests of a basic level, which you can evolve from three levels. Leveling up barrels and chests will increase their capacity by nine extra squares. You are reaching a maximum of twenty-seven storage boxes.
See more:
MicdoodleCore 1.12.2-1.11.2 for Minecraft
Features:
Four tiers of every container with more storage space
Advanced shulkerboxes
Chests in every type of wood
Barrels in every type of wood
Storage barrels in every type of wood
Minecart chests in every type of wood
On the other hand, advanced Shulker Boxes will allow you to open their interface without placing the Shulker Box on the ground. Finally, the storage barrel can only store one object, although you can store up to 3456 units of that object.
Screenshots: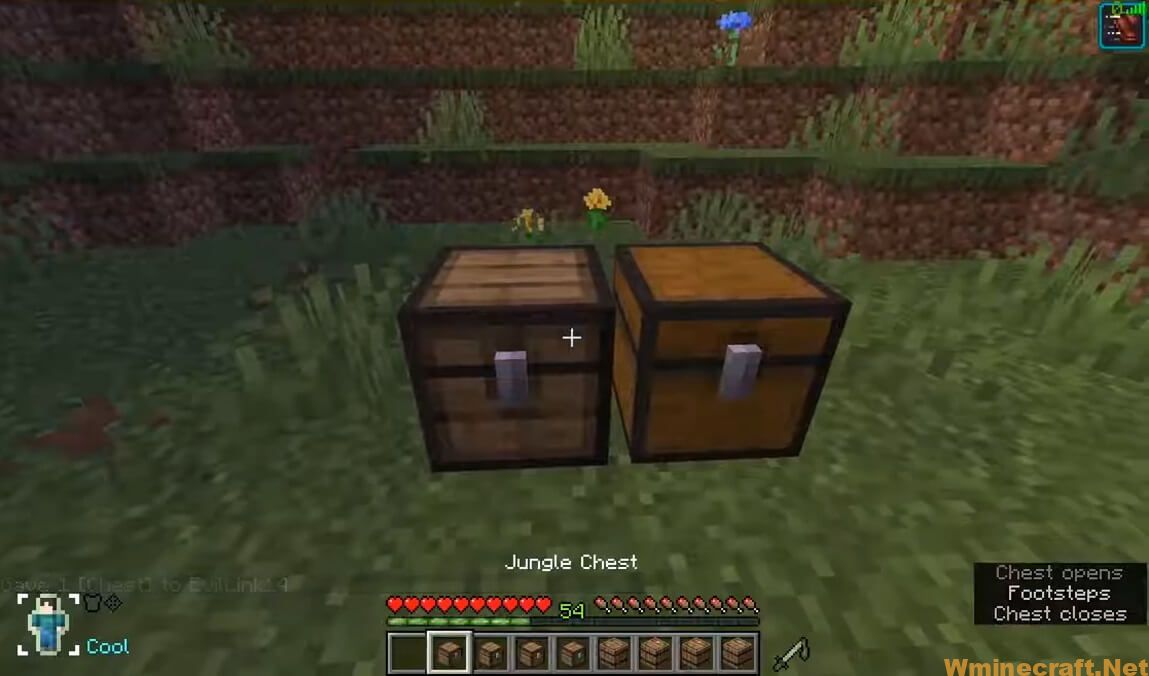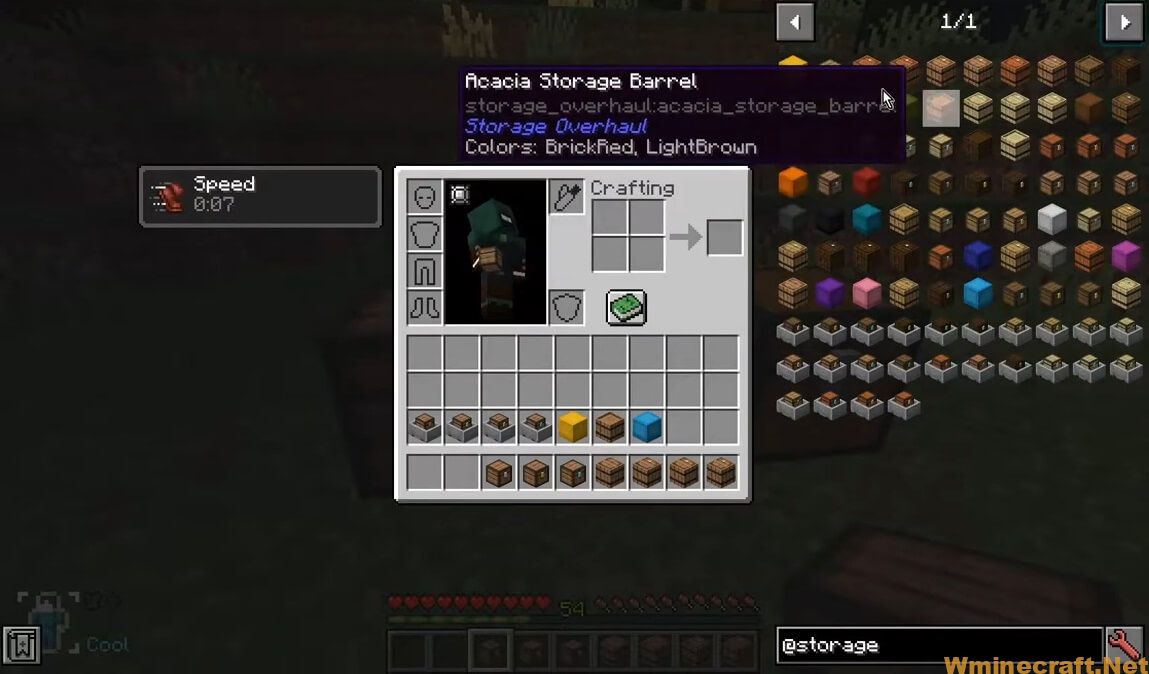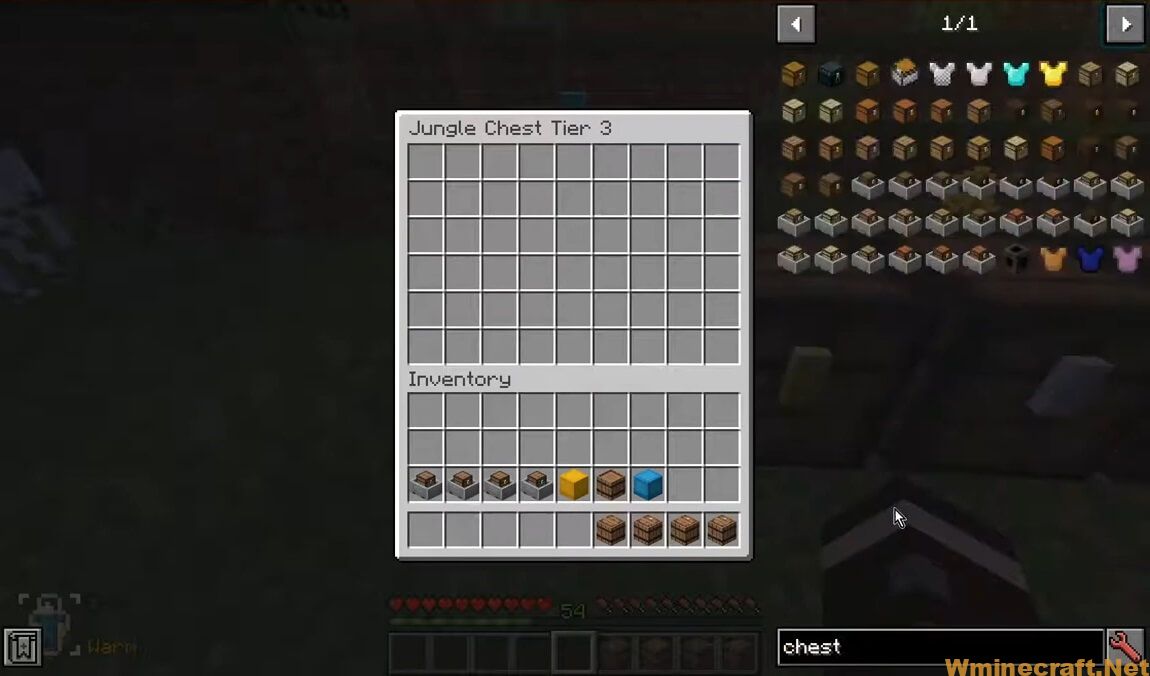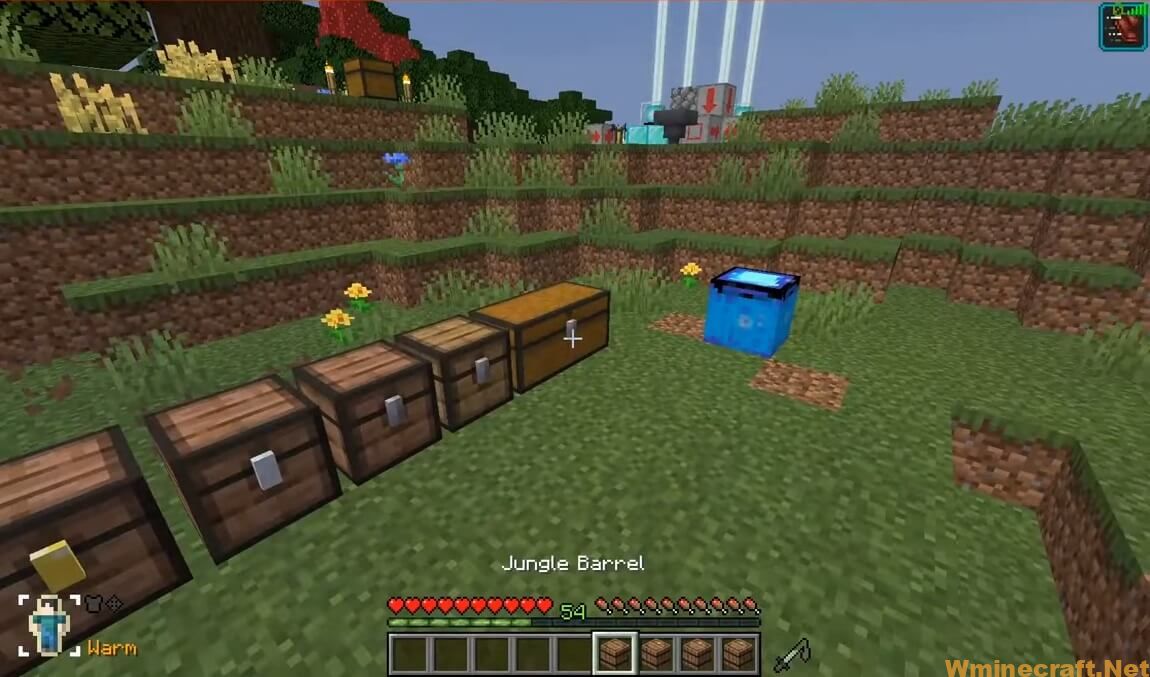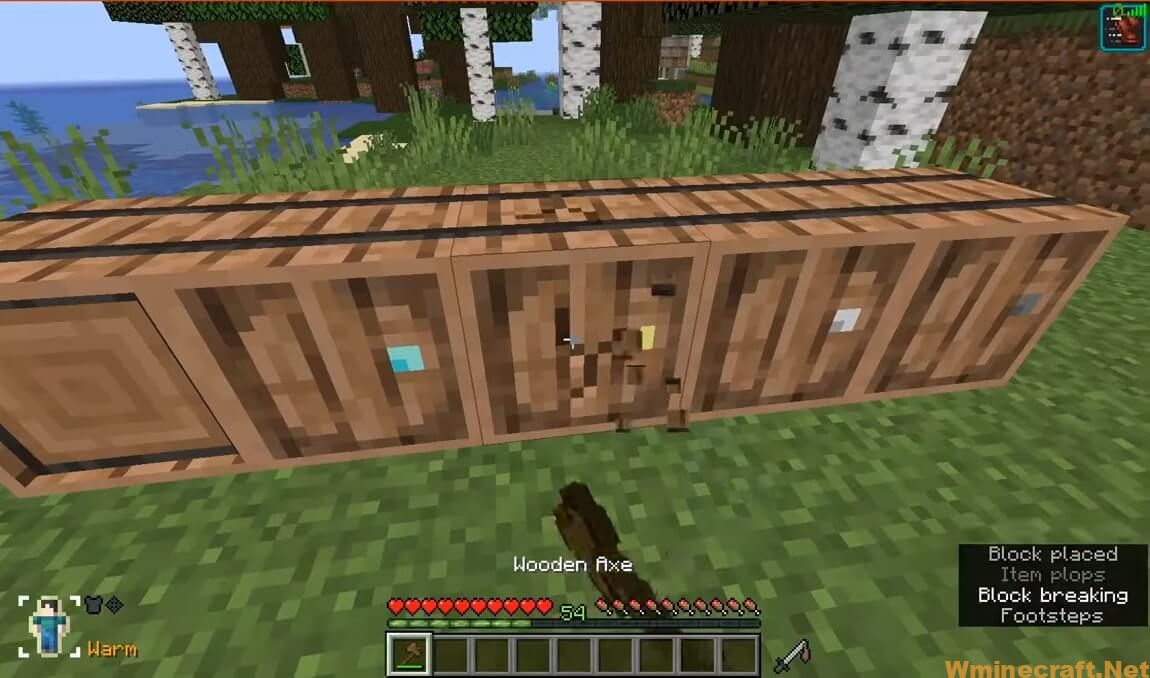 Chests
Normal chests have 27 slots of storage space. Each type of chest has a base tier and three addidtional tiers.
With each tier the chest gets 9 additional slots, so tier three chests are as big as a double chest. These chests are also able to be combined into double chests, providing double the storage space. Every chest also has its minecart chest variant.
Advanced Shulkerboxes
Advanced shulkerboxes have the same storage space as a normal shulkerbox, but you can access its inventory by right-clicking the item.
Barrels
Normal barrels have 27 slots of storage space. Each type of barrel has a base tier and three addidtional tiers. With each tier the barrel gets 9 additional slots, so tier three chests are as big as two barrels combined.
Storage Barrels
Storage barrels can only store a single type of item. You can insert an item by right-clicking the front. Double right-clicking inserts all items of that type. You can take out a single item by left-clicking and a complete stack by shift + left-clicking. A barrel can store up to 3456 items, but this can be changed in the configuration file.
The stored item is displayed on the front of the barrel.
This mod is also fully WAILA/HWYLA compatible.
Where is the config file located?
There are two types of configs. The config for the server side is located in your world folder in a subfolder called 'serverconfig'. The client side config is located in your '.minecraft' folder inside a subfolder called 'config'. Note that the client side and the server side config isn't the same. You can't put stuff from the server config into the client config. If you can't find the option you are looking for in the client config, try looking into the server config. There is always a server config, even if you are playing singleplayer, as it also uses an internal server.
Where can I see the recipes?
For recipes use (JEI) Just Enough Items Mod.
Can you port this mod to Fabric?
Can you port this mod to an older Minecraft version?
How to install Storage Overhaul Mod With Forge
Make sure you have installed Minecraft Forge
Download Storage Overhaul Mod for your version of the game.
Locate the Minecraft application folder.

On windows open Run from the Start menu, type %appdata% and click Run.
On macOS open finder, hold down ALT, and click Go then Library in the top menu bar. Open the folder Application Support and look for Minecraft.
Place the mod you have just downloaded (.jar file) into the Mods folder.

Put it in the 'mods' folder, which is located in the game folder.
Enjoy.
Minecraft Forge Installation Guide(Modding API)
5 steps to successfully install Forge Minecraft
1. Access and Download select Minecraft forge version, then download the installer.
2. Requires installing Java on a computer. Open the .jar file you just downloaded, make sure 'Install Client' is selected, and click the OK button.
3. Run Minecraft and select the Forge profile, then click Play.
4. Select the Minecraft Forge menu on the left and the Mods button below Multiplayer.
5. Successfully, you can enjoy the mod just installed.
Download Storage Overhaul Mod for Minecraft 1.16.5/1.16.3 and 1.15.2
Storage Overhaul Mod for Minecraft 1.15.2: 
Storage Overhaul Mod for Minecraft 1.16.1: 

Storage Overhaul Mod for Minecraft 1.16.2: 

Storage Overhaul Mod for Minecraft 1.16.3: 
Storage Overhaul Mod for Minecraft 1.16.4: 
Storage Overhaul Mod for Minecraft 1.16.5:
Author and Credit: henkelmax