HWYLA Mod is Minecraft Mod especially useful for Minecraft players, helping you to identify any block information when we look at it.
Minecraft is one of the most popular open world games today. With survival modes and exciting adventures, minecraft increasingly attracts more and more players. The mods that appear are also the reasons why this open world game becomes more attractive. Mods are like support tools, adding to Minecraft's flaws. One of the mods that provide information about the main blocks is Hwyla mod. How much do you understand about this mod? Join us to find out right now!
What is Hwyla mod?
Relative Post:
Storage Overhaul Mod 1.16.4/1.16.3 and 1.15.2
Waila Harvestability Mod 1.16.4-1.15.2 For Minecraft – Block display
Ice and Fire Mod 1.16.4 – Experience the power of Dragons in Minecraft
Hwyla mod for Minecraft is a mod that provides information of blocks that appear, exist or are laid out in nature when players look at them. Hwyla mod supports players in the process of survival and adventure. These mods are often very interesting by Mod Pack Developer, because when the player comes in contact with a large number of different mods at the same time, each mod brings dozens of types of machines, blocks, and other items into the game. Each other, Hwyla is an extremely helpful companion.
HWYLA Mod is a branch of WAILA Mod. All plug-ins, add-ons and compatible content created with the original mod are 100% compatible with this sub-mod.
The hwyla mod is important when you use modpack
Modpack in Minecraft currently has achieved certain achievements, many large modpacks have become extremely developed, making the name of many giant modpack brands such as Tekkit or Feed The Beast.
And of course, Modpack has become a style of play supported by a lot of people in the Minecraft community in general. Gathering a lot of different mods but compatible and can support each other, maybe the same theme may not, players will have a survival experience that they have never experienced before.  
But with a large number of mods will be a large number of mysterious items, blocks, and machines that the player cannot know which mod this item is from. There are modpacks with items up to nearly 100 pages of Not Enough Item. With Hwyla Mod, players can distinguish which mods belong to nature, and when looking at the machine blocks, players can even know what those machine blocks are.
Highlights of Hwyla Mod
By default, Numpad 3 and Numpad 4 are used to look up the fabrication of blocks in the JEI world. This feature requires you to install JEI in order to function.
You can change the color and format of tooltips in the mod by accessing the config file, opening the options screen of WAILA and choosing the appropriate content format.
If you get an error with the tooltip handler added by other mods, you can run "/dump handlers" to create a text file with all the registered handlers as well as the registration type.
As of 1.12, Narrator is enabled for the tooltip. It will use the system's text-to-speech library to tell you what the visible block is and which mod belongs to.
Screenshots: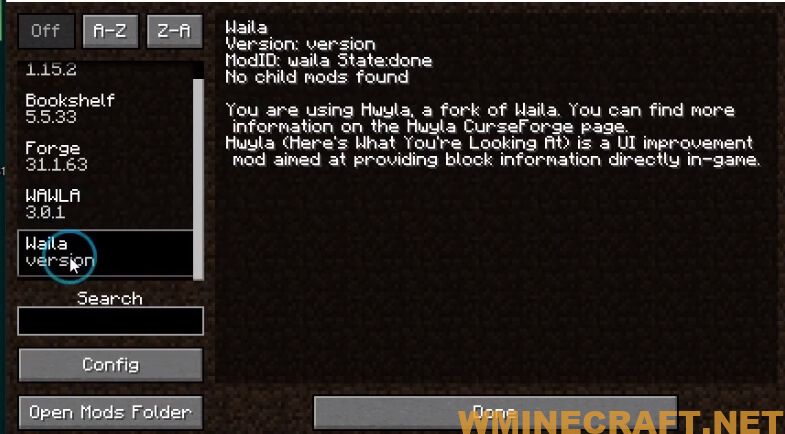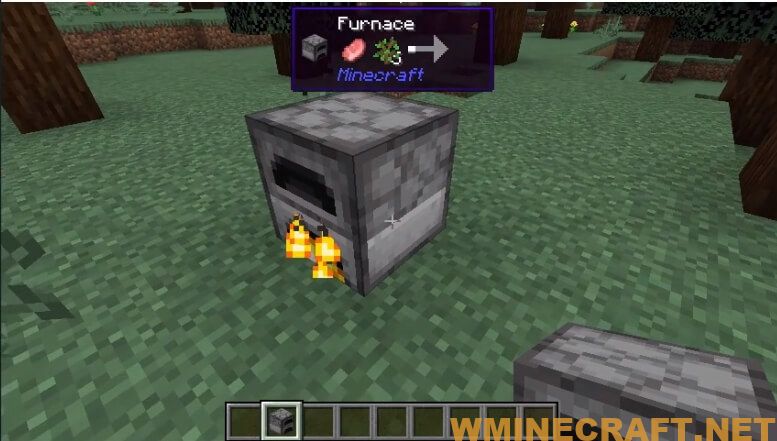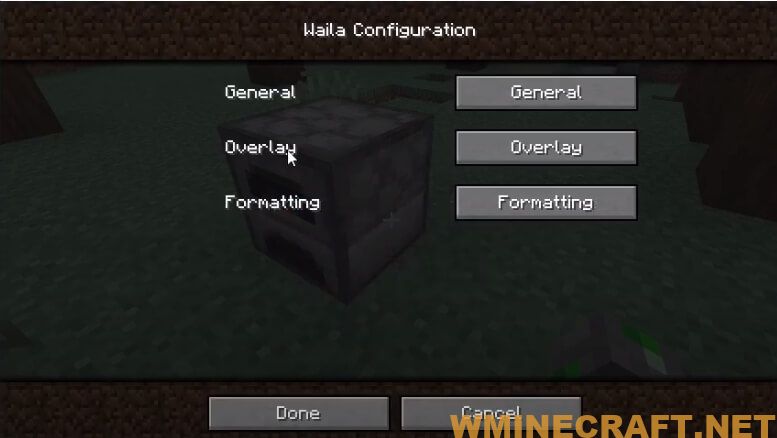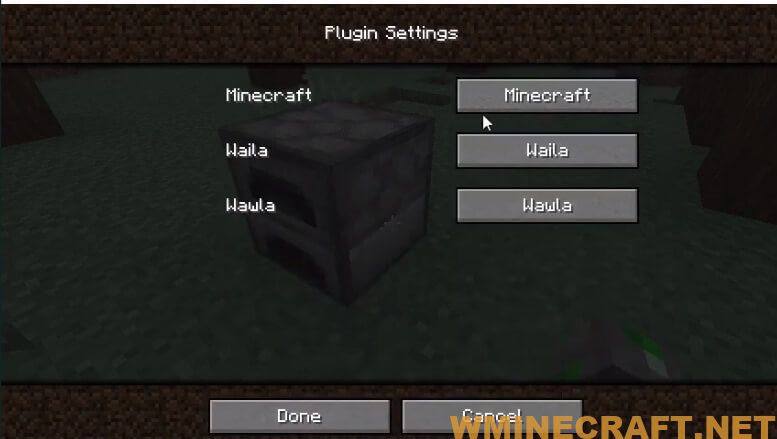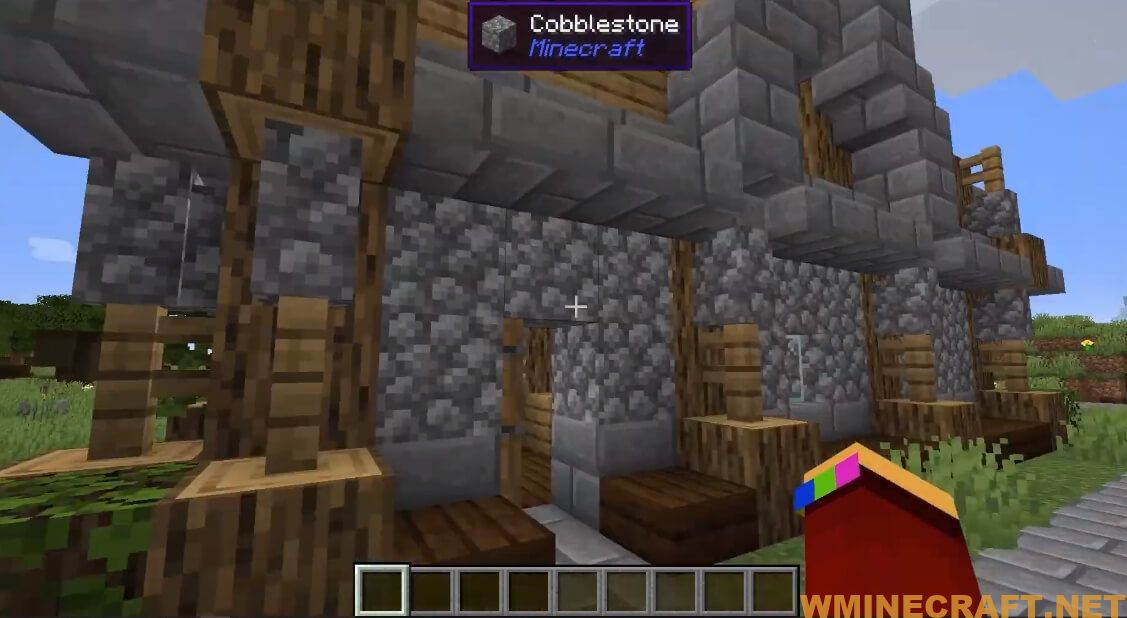 If you see that the item showing up in the tooltip is not necessary, disable it.
The Hwyla mod is installed differently, but you should note that the Hwyla Mod requires Forge Mod Loader and Minecraft version 1.10/1.11. Hwyla Mod is one of the very useful and necessary mods to help you recognize blocks. It is useful and has many interesting features! Have you downloaded Hwyla Mod? If not, download it to try it!
Install with:
How to install:
How to Use Forge to Install Minecraft Mods (Client Side)
How To Install The Fabric Mod Loader After Downloading It
The newest Minecraft Mods are available right now.
Download Hwyla Mod for Minecraft 1.16.3/1.15.2
Minecraft Game version 1.10.2
Minecraft Game version 1.11.2 – 1.11
Minecraft Game version 1.12.1 – 1.12
Minecraft Game version 1.12.2
Minecraft Game version 1.13.2
Minecraft Game version 1.14.2
Fabric version: Download From Server

Forge version: Download From Server
Minecraft Game version 1.14.3
Forge version: Download From Server

Fabric version: Download From Server
Minecraft Game version 1.14.4
Forge version: Download From Server

Fabric version: Download From Server
Minecraft Game version 1.15.2, 1.15.1, 1.15
Forge version: Download From Server

Fabric version: Download From Server
Minecraft Game version 1.16.1
Forge version: Download From Server

Fabric version: Download From Server
Minecraft Game version 1.16.2
Forge version: Download From Server

Fabric version: Download From Server
Minecraft Game version 1.16.3
Forge version: Download From Server

Fabric version: Download From Server