Lots of players will get tired of the monotonous loot. Sometimes it could be because the lucky tool does not do the job fast enough. The solution here is to try your luck with OMEGA lucky blocks! A sword has a +150 attack, and shoes increase your speed, armor increases by 80 HP. This is just a small portion that you can get in the legendary Lucky Block Omega.
Overview of Lucky Block Omega Mod
The fact of the matter is that Lucky Blocks mod is an unofficial application for Minecraft. It is true to say that Lucky Blocks Mod is a perfect mod for gamblers. In fact, Lucky Block Omega Mod is a complementary design to support you in the Minecraft world. If you get bored with Lucky Tools' slow pace, Lucky Block Omega will help you change that.
There is no denying that Lucky Blocks mod is one of the great mods that can make you instantly satisfied. The main purpose of the Lucky Block Omega mod is to add dozens of new drops to the player. This mod owns some interesting characters as well as random drops. 
Building the OMEGA block is also very easy. You just have to surround a normal lucky block with diamonds and blue wool and get started! You will have an Omega block! With over 300 drops, including many modified parts from the standard Lucky Block and a few shipped from Lucky Block DELTA, you'll have unique test downloads. On the other hand, version 1.8 of OMEGA includes Loot + support.
Relative Post:
Lucky Block Mod 1.16.5-1.15.2-1.12.2 – Minecraft Mod | Wminecraft.net
Future Lucky Block Mod for Minecraft
Lucky Block Blue Mod 1.8-1.7.10 Minecraft – Spiral lucky blocks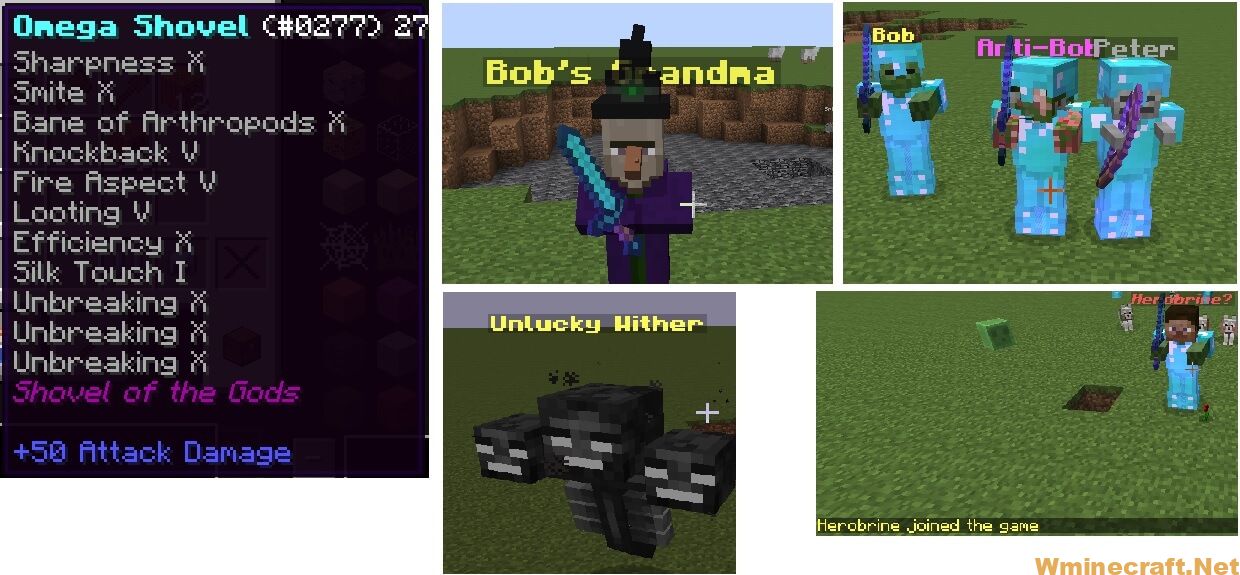 Its features
Including Armor that grants 80 extra HP.

These are only a few of the fabled OMEGA Gear that is found only within the depths of the Lucky Blocks.

Offer New Lucky Mobs for you to fight!

Did Bob bring his whole family?

Melty the Blaze.

George the Wither Skeleton.

Offer a Sword with a +150 attack.

Boots that triple your speed.

And more.
Some new (un)lucky mobs to fight!
Bob got an upgrade…

Ghost Rider.

Baba Yaga.

The False Prophet.

Even the Pigman King joins the fray.
So, you should try it now for a great experience in the world of Minecraft.
Screenshots: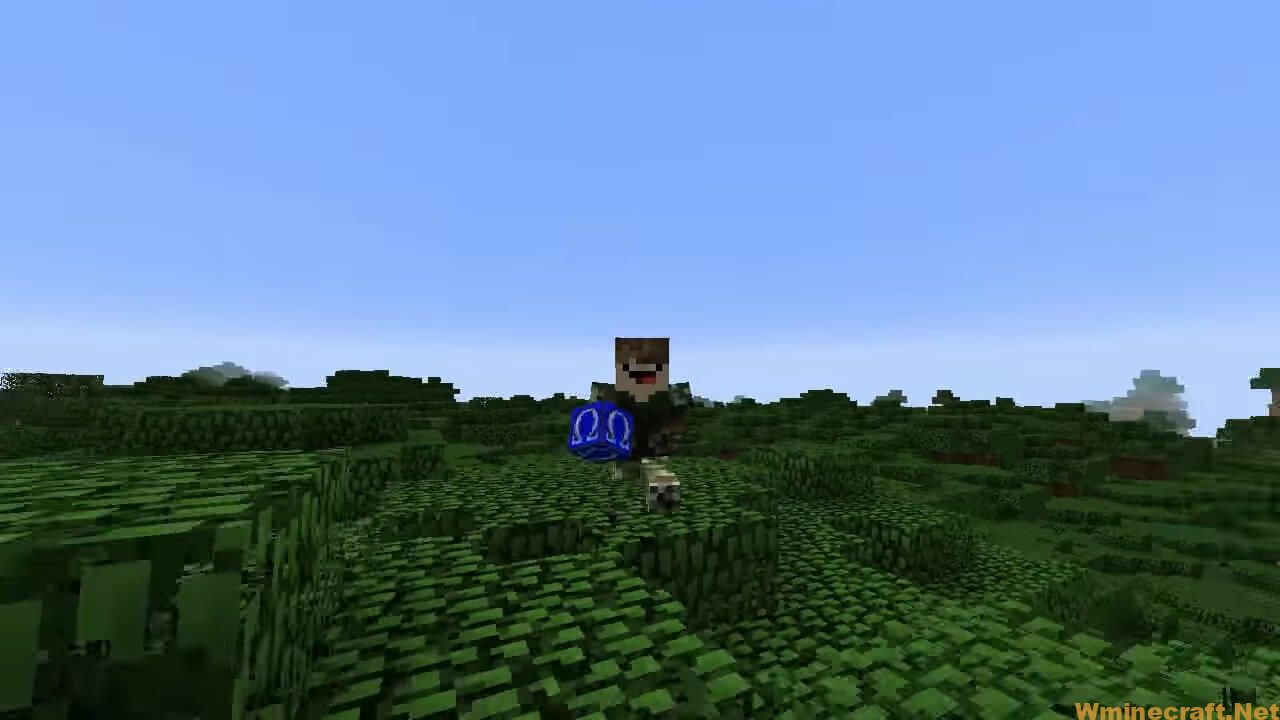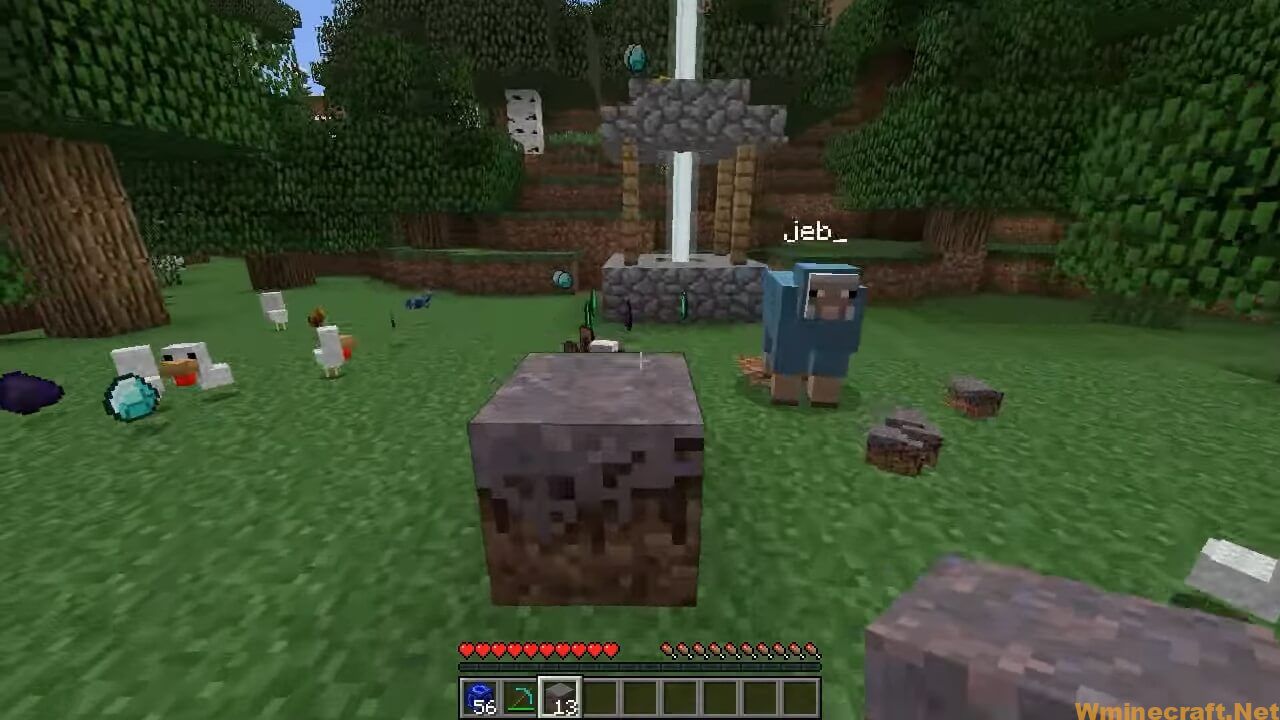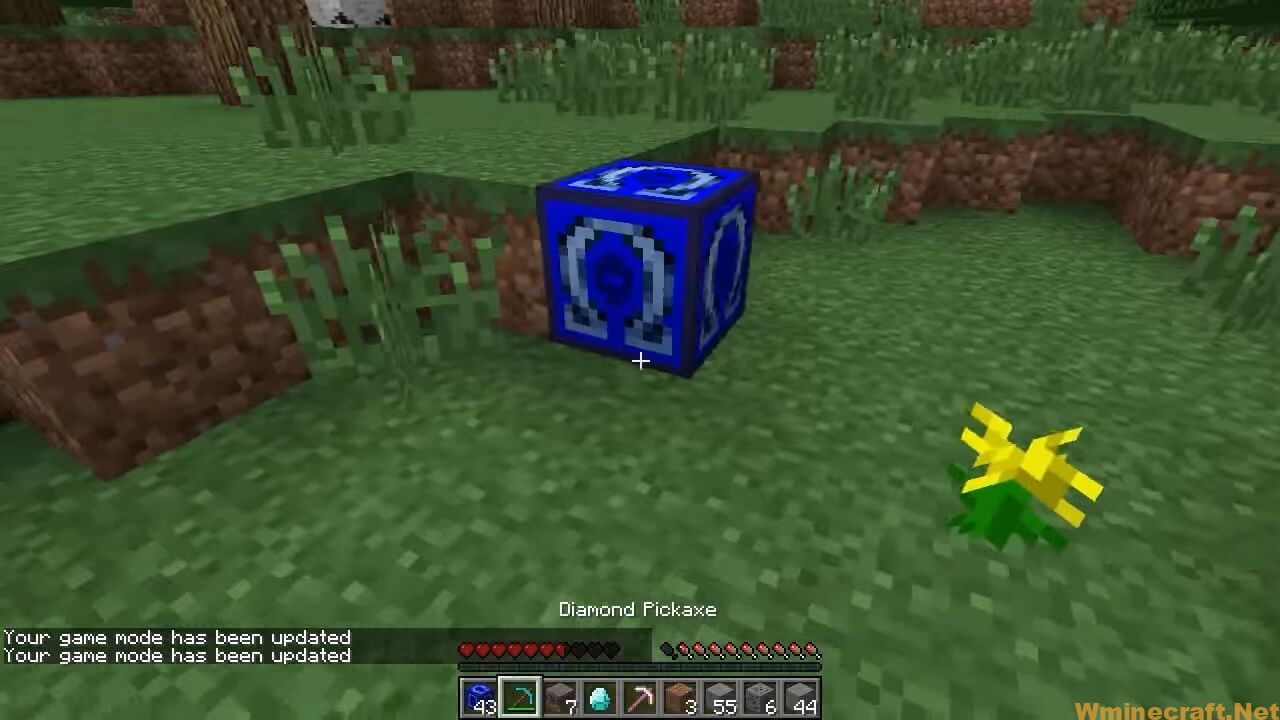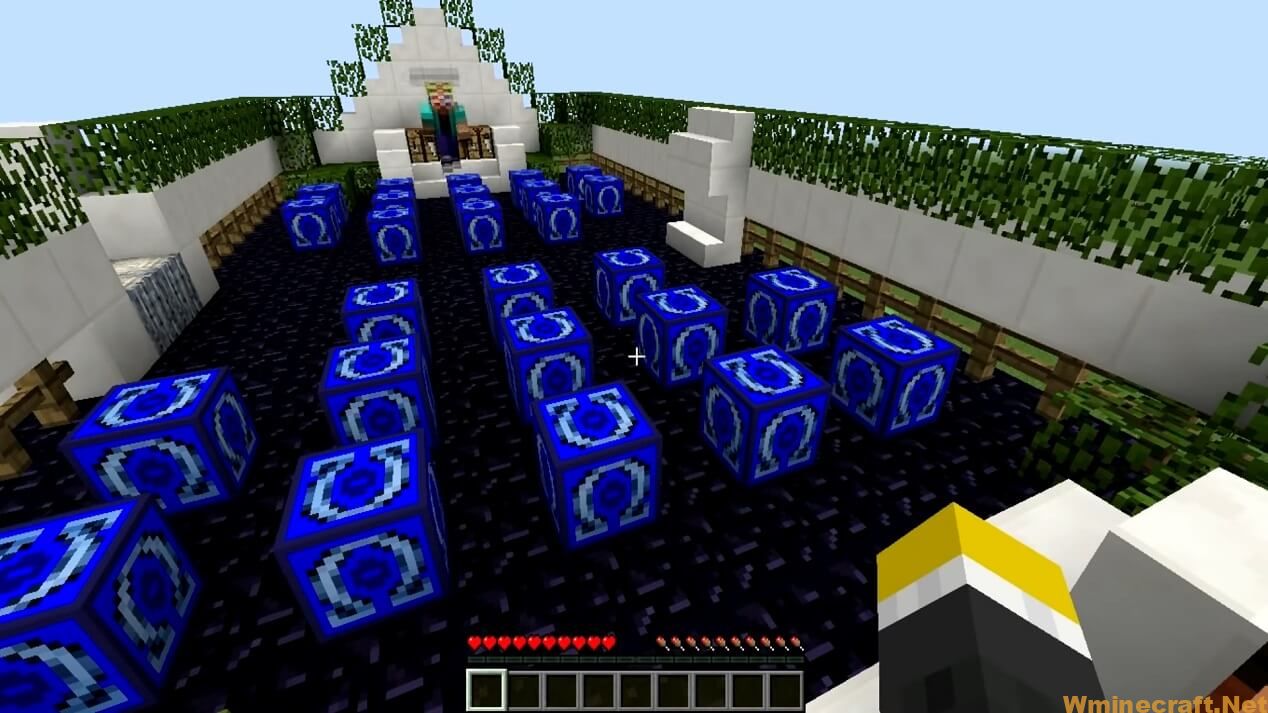 Showcase:
Requires:
How to install Lucky Block Omega Mod
1. Download Minecraft Forge  Installer, Lucky Block Mod, and Loot++ Mod.
2.Download the mod.
3. Right-click Forge Installer, Run as Administrator and click OK to install Forge.
(You can skip this step if you have Minecraft Forge installed)
4. Open Start on desktop> Open Run (Or you can use the Windows + R
keyboard shortcut)
5. Type% appdata% into Run and press Enter.
6. Go to .minecraft/addons/lucky_block folder.
7. Drop this addon there and already done.
Minecraft Forge (Modding API) Installation Guide
5 steps to successfully install Forge Minecraft
1. Access and Download select Minecraft forge version, then download the installer.
2. Requires installing Java on a computer. Open the .jar file you just downloaded, make sure 'Install Client' is selected, and click the OK button.
3. Run Minecraft and select the Forge profile, then click Play.
4. Select the Minecraft Forge menu on the left and the Mods button below Multiplayer.
5. Successfully, you can enjoy the mod just installed.
Lucky Block Omega Mod 1.12.2–>1.7.10 Download Links:
Minecraft version 1.7.10:
Minecraft version 1.8:

Minecraft version 1.12.2, 1.12.1, 1.12:

Author: TripDering ❘ 274,431 views – Source: Curseforge