In simple terms, Back Tools Mod is Minecraft Mod that allows characters to wear weapons and tools on their backs like legendary warriors in the MMORPG series.
Overview of Back Tools Mod
Thanks to the use of Back Tools, your character will carry the last used item on his back when you are not using it. In other words, Back Tools Mod only works for tools and this Mod does bit work for the tool you are currently using until you pass that tool over to another tool, then the one you are holding will return.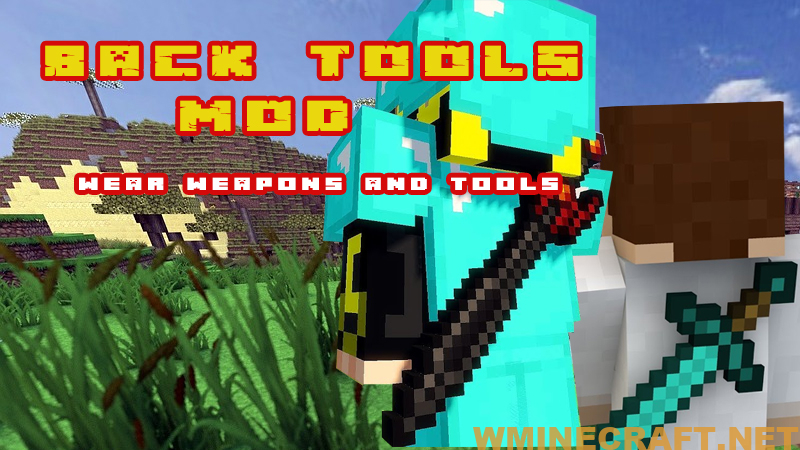 Minecraft Back Tools Mod is inspired by the multiplayer RPG series when you can see the unused equipment worn on the character's back.
Back Tools Mod is an interesting mod from iChun – the author of many famous mods in the Minecraft community such as Mob Amputation Mod, Gravity Gun Mod, Morph Mod, etc. Although only for aesthetic purposes, Back Tools The mod is also worth downloading and makes the character look a lot better!
In fact, Back Tools Mod is just an aesthetically pleasing mod that makes character creation interesting in the Minecraft cube world. As the name implies, the mod will display a number of tools on the character's shoulder. These tools are the tools the character uses most recently.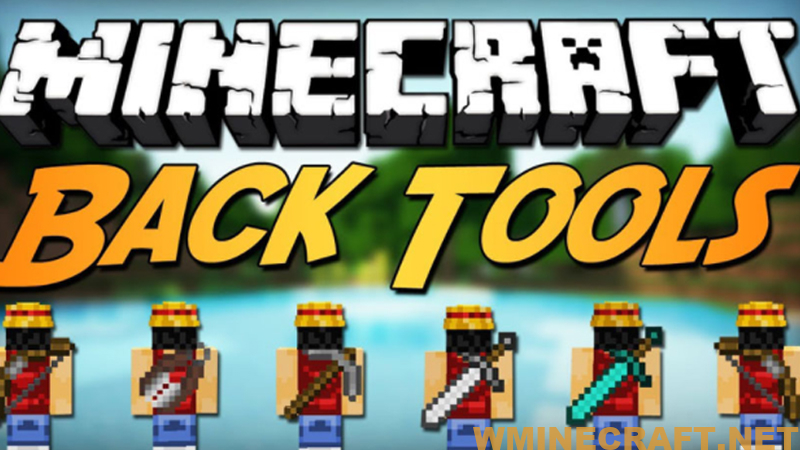 The Back Tools Mod will save the equipment you just used, then display on your back as if the character is wearing it. For example, you are holding a sword and then switched to a spear, on the character's back will appear a sword. Next, you switch to using a bow and arrow, you will wear a spear on your back, etc. This mod not only uses weapons and equipment in the original game but also supports 3rd party modpack.
The mod is quite lightweight and does not affect anything in regards to gameplay and performance. So you certainly will have no reason to deny it.
Relative Post:
Prefab Mod 1.16.5/1.15.2 and 1.14.4 – a tool that provides built-in constructions
Lucky Block Mod 1.16.5-1.15.2-1.12.2 – Minecraft Mod | Wminecraft.net
Download The Blocklings Mod for Minecraft 1.12.2/1.11.2
Screenshots: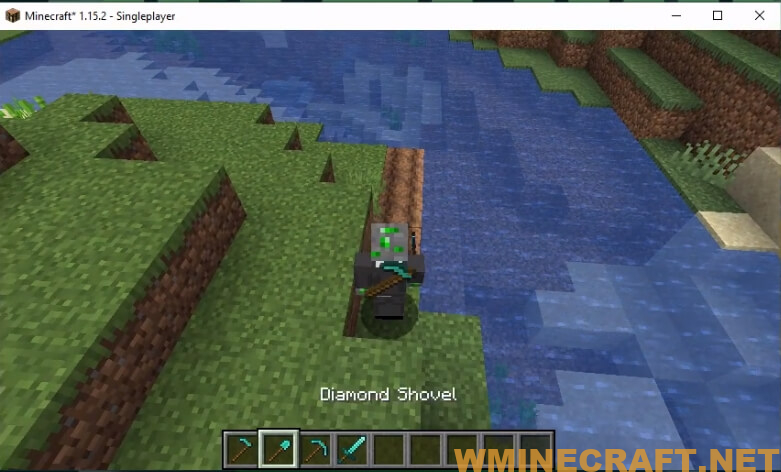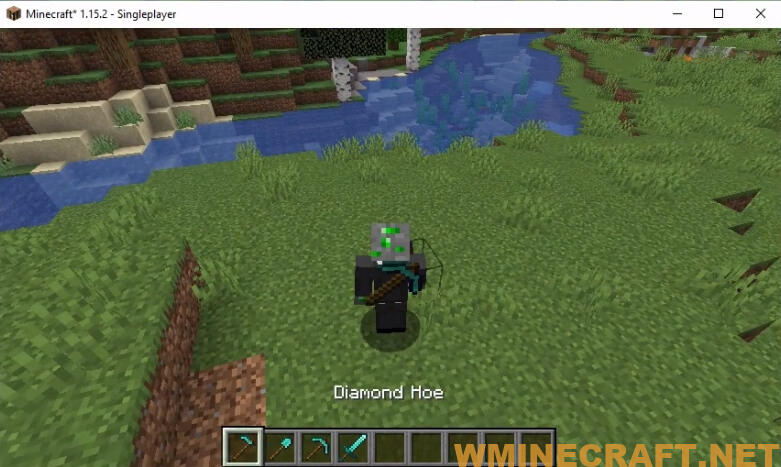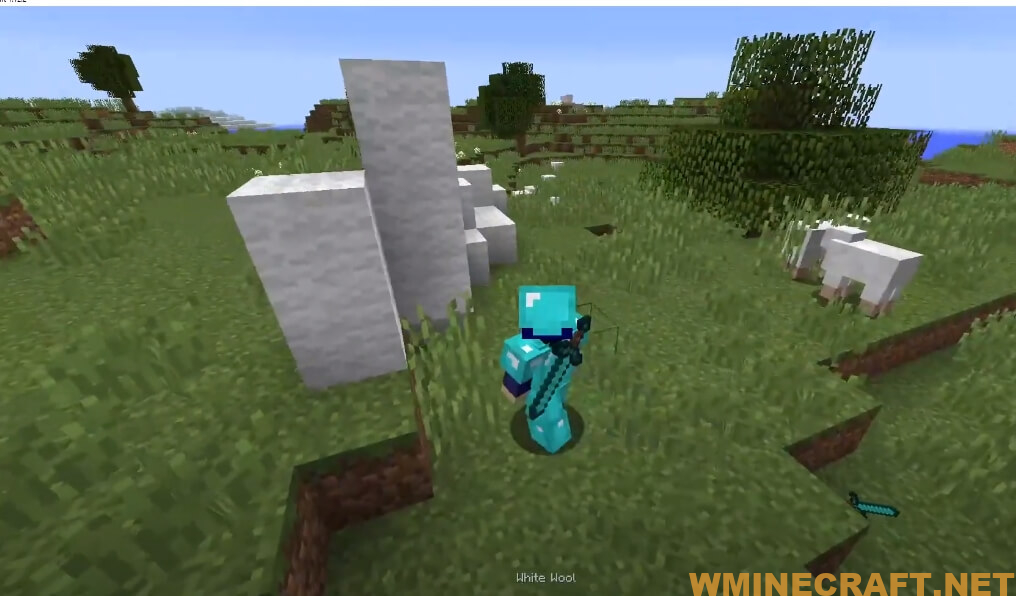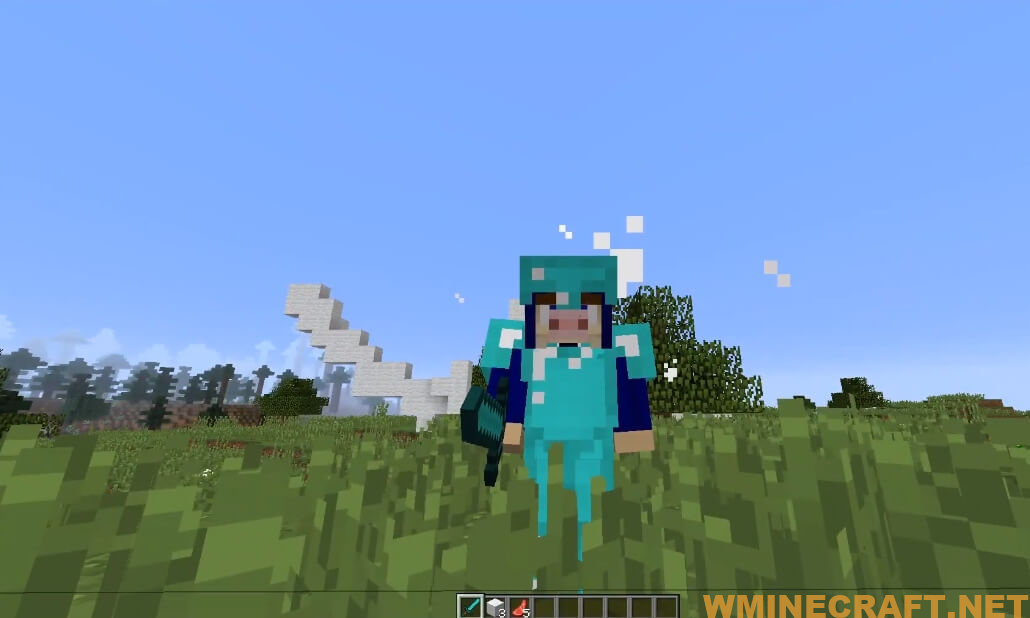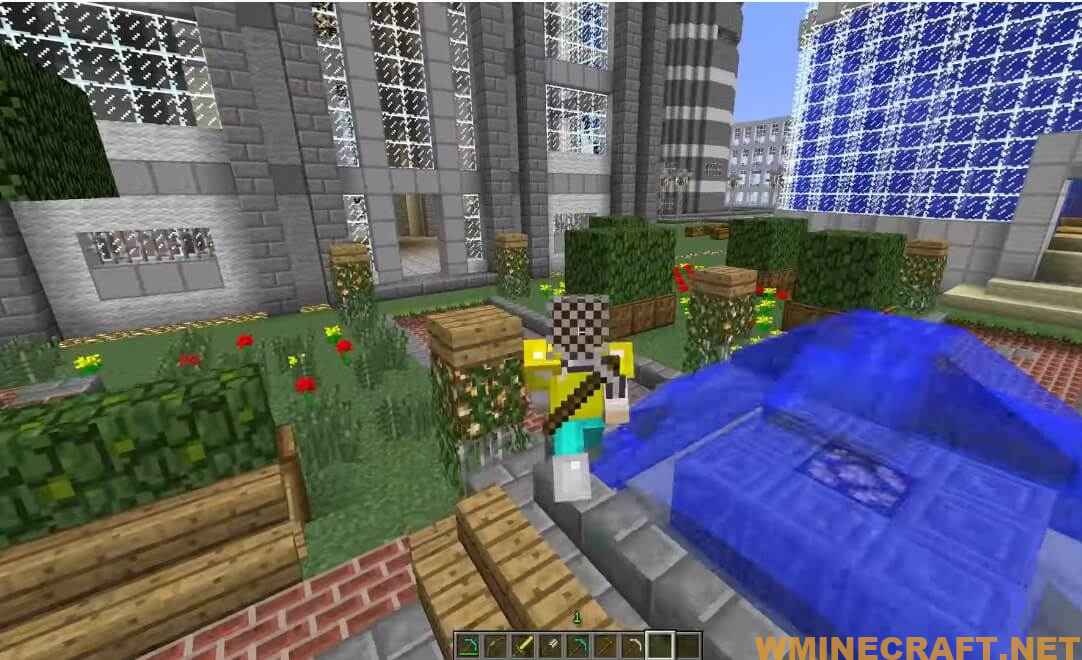 All in all
Therefore, Back tools mod will change a bit in terms of image. This mod offers something that makes the game look a bit more realistic as those extra tools have to go somewhere when they're not in use – that's really all that the Back Tools mod does. If you are looking for something more complicated or a mod that introduces some new tools or ore, Back tools mod is not for you. In fact, no other mod currently accomplishes the same thing. Back tools mod is the only mod that helps you with that.
Back Tools Mod does not add any new content to the game and it is compatible with any mod you are using in minecraft. To use this mod, it is best to use Minecraft version 1.8 and above because Back Tools Mod is a relatively new mod.
Mod Requires:
How to install:
How to Use Forge to Install Minecraft Mods (Client Side)
How To Install The Fabric Mod Loader After Downloading It
The newest Minecraft Mods are available right now.
Back Tools Mod For Minecraft 1.16.3/1.15.2 Download Links:
Minecraft Game version 1.5.2:
Minecraft Game version 1.6.2:

Minecraft Game version 1.6.4:

Minecraft Game version 1.7.2:

Minecraft Game version 1.7.10:

Minecraft Game version 1.8.0:

Minecraft Game version 1.10.2:

Minecraft Game version 1.12.2 – 1.12.1 – 1.12:

Minecraft Game version 1.15.2:

Minecraft Game version 1.16.1:

Minecraft Game version 1.16.3:

Minecraft Game version 1.16.4 :
Minecraft Game version 1.16.5 :
Author: iChun – Source: Curseforge