Do you love Minecraft but find the process of gathering resources a little too tedious? If so, then the Villager Sell Animals mod is perfect for you! This small mod will add new items that can be bought from villagers, making it easier to get the resources you need. With this mod, you can simply purchase farm animals and have them delivered right to your base! No more traveling long distances just to find the animal you need.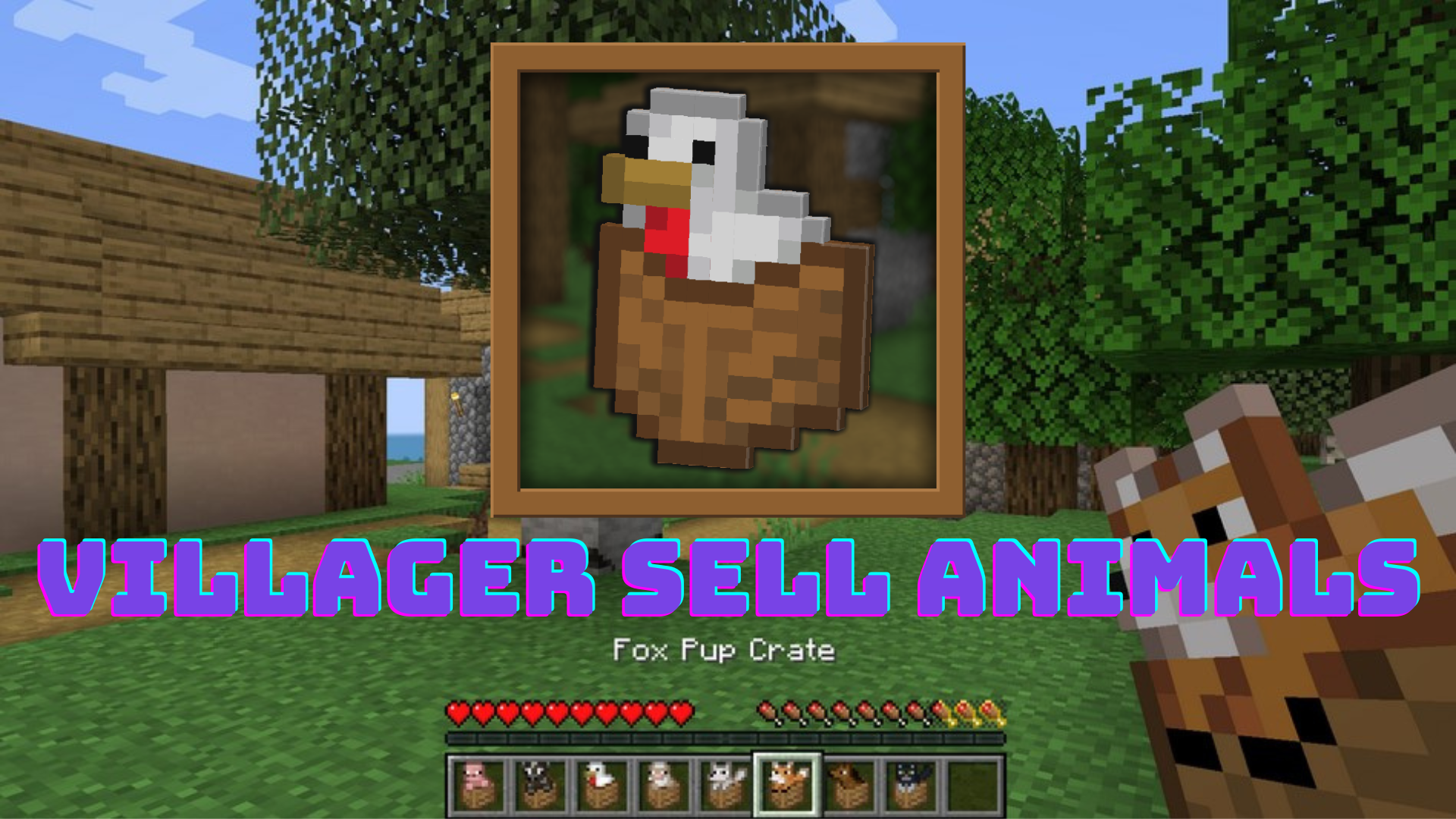 Animal crates
You can purchase this new kind of item from villagers. To release the animal it holds, simply set the box on the ground like an egg. You must either wait for the animals to mature or provide for them yourself because all of the creatures you purchase are young. The look of the cat or rabbit is random because any animal variation could be in the container! A baby horse or donkey may be kept in the horse box, and the purchased fox may also be red or white.
How to install:
How to Use Forge to Install Minecraft Mods (Client Side)
How To Install The Fabric Mod Loader After Downloading It
Features:
Chick Crate is sold by Fletcher for 14 Emeralds.
Piglet Crate is sold by the butcher for 16 emeralds.
Calf Crate is sold by the farmer for 24 Emeralds.
Lamb Crate is sold by the shepherd for 26 Emeralds.
Wolf Pup Crate is offered by the weaponsmith for 16 Emeralds.
Fox Pup Crate is sold by the fisherman for 26 Emeralds.
Foal Crate is sold by the leatherworker for 28 Emeralds.
Kitten Crate is sold by the cleric for 28 Emeralds.
Goatlet Crate is sold by Mason for 22 Emeralds.
Rabbit Cub Crate is offered by the librarian for 20 Emeralds.
Villager Sell Animals Mod Screenshots: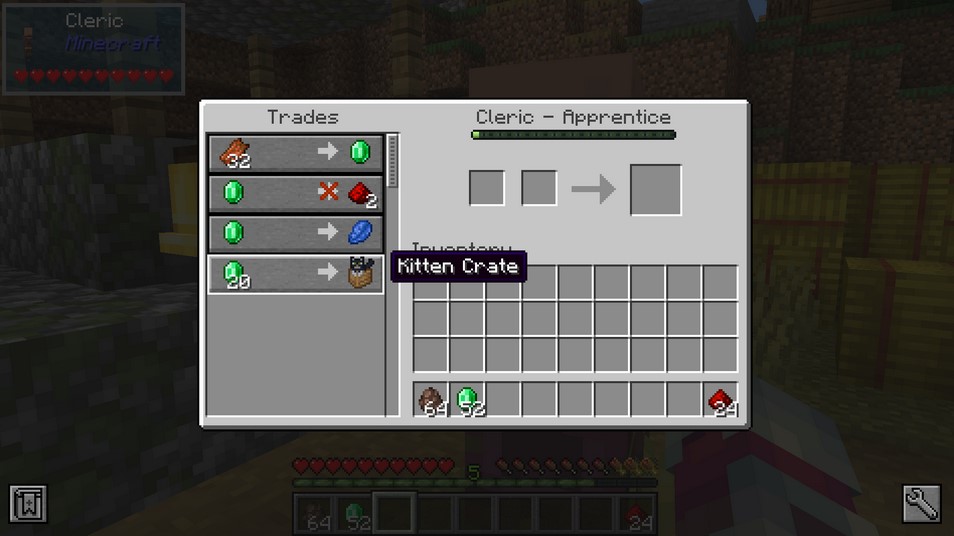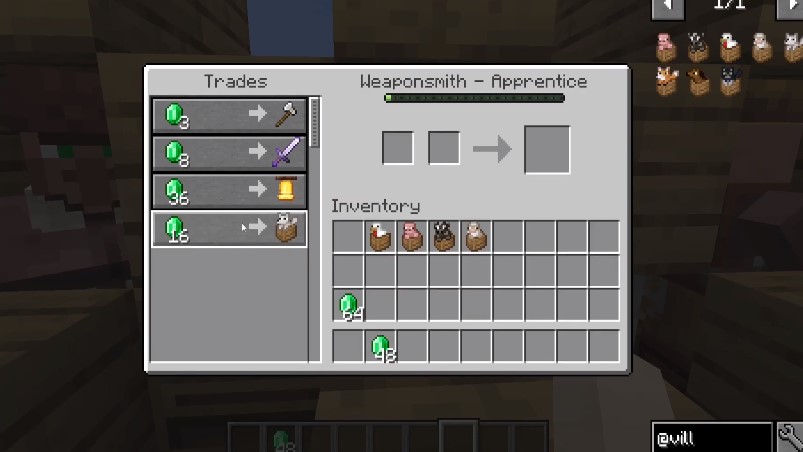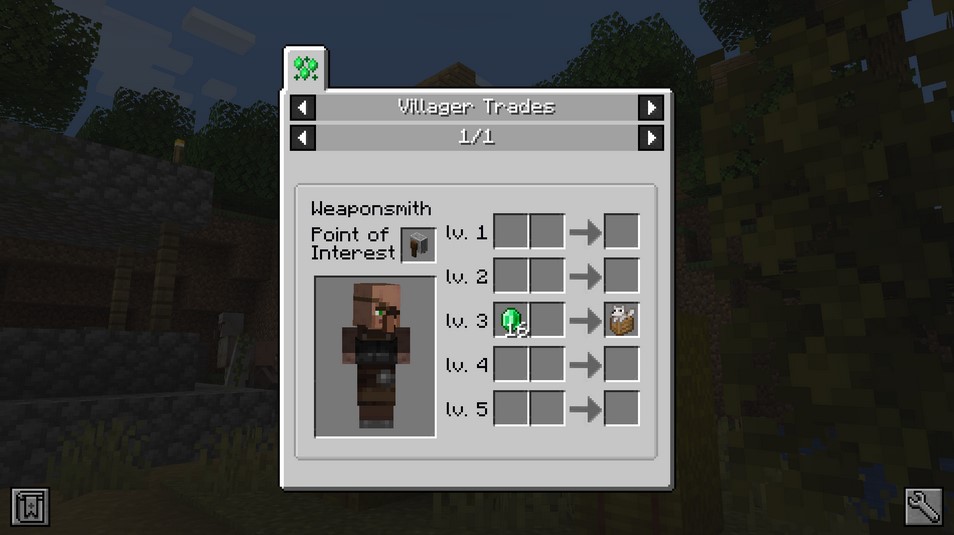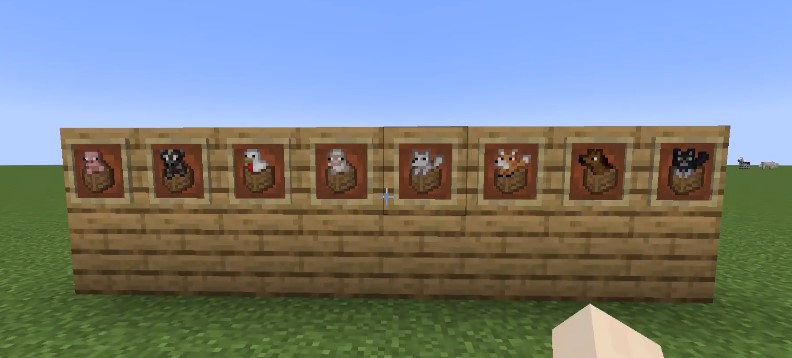 Villager Sell Animals Mod Download Links:
For Minecraft 1.18.2 (Forge version):
For Minecraft 1.19.2 (Forge version):
Video: