What are the most attractive features of SuperHeroes Unlimited Mod?
SuperHeroes Unlimited Mod is one of the best mods about superheroes nowadays. With this mod, you will be able to get super armor of the heroes for your debate of any version.
Are you curious about the super features of this mod?
Let's have a look in the article below. We will provide all the necessary information about SuperHeroes Unlimited Mod version 1.7.10. As a result, you will gain more memorable experiences with Minecraft than ever before.
What is SuperHeroes Unlimited Mod?
SuperHeroes Unlimited Mod 1.7.10 adds in tons of superheroes that you can play as to gain epic powers. You can fly, destroy mobs easily, gain special abilities, and potion effects.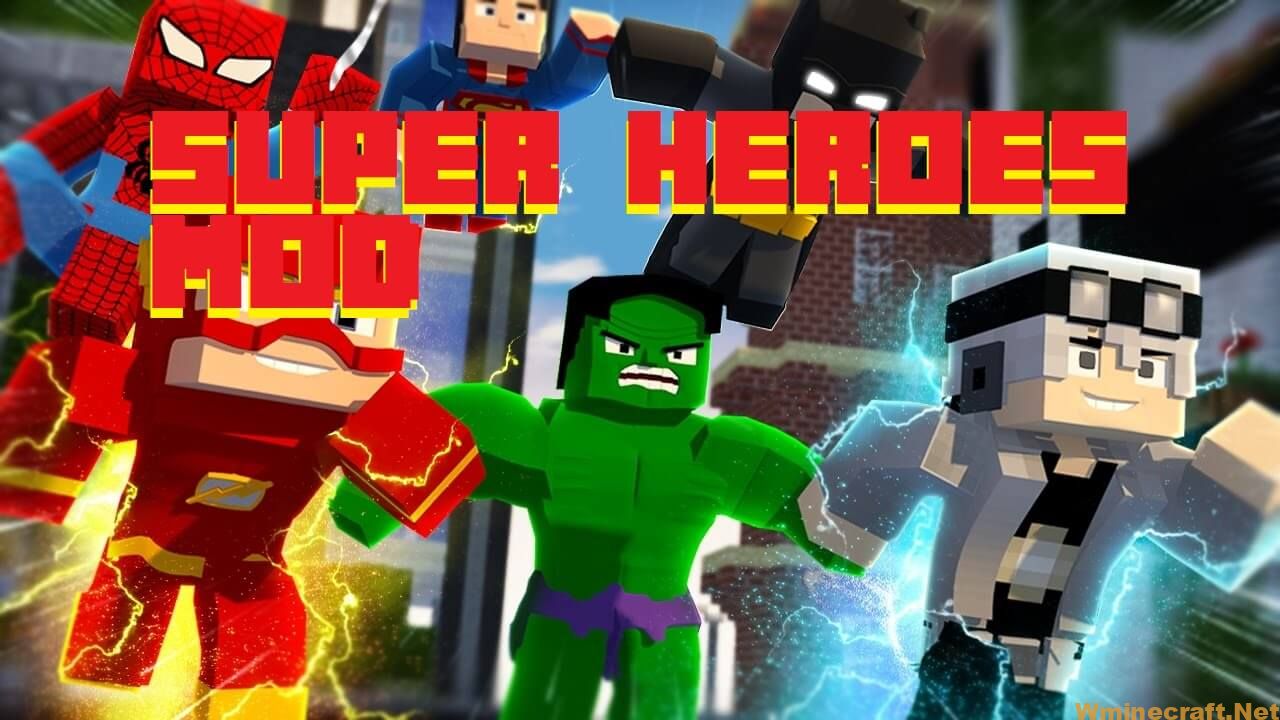 What are the most incredible features of SuperHeroes Unlimited Mod?
SuperHeroes Unlimited Mod 1.7.10 contains a wide range of different superheroes who can bring lots of epic powers to your game. Thanks to them, you can fly, gain special abilities, easily destroy mobs, and gain more potion effects.
What is better than suiting up with super-strength, fast reflexes, power suits, and cool gadgets in the SuperHeroes Unlimited Mod? You will be able to immerse yourself in the world of superheroes; you can play as any villains you like in your favorite comic book. You can even dominate your world thanks to your power. Fight bosses, craft characters, and travel along the way to uncharted territory are what your hero was born to be.
Relative Post:
Legends Core 1.7.10 (Requires SuperHeroes Unlimited Mod )
Cyclops Core 1.16.5/1.15.2/1.14.4/1.12.2 – Coremod for EvilCraft, Dynamics and others
Modular Powersuits Mod 1.16.5,1.12.2 and 1.10.2
So, suit up and start your adventure right now!
Thanks to SuperHeroes Unlimited Mod, you will be able to destroy your enemies with strong missiles in direct combat.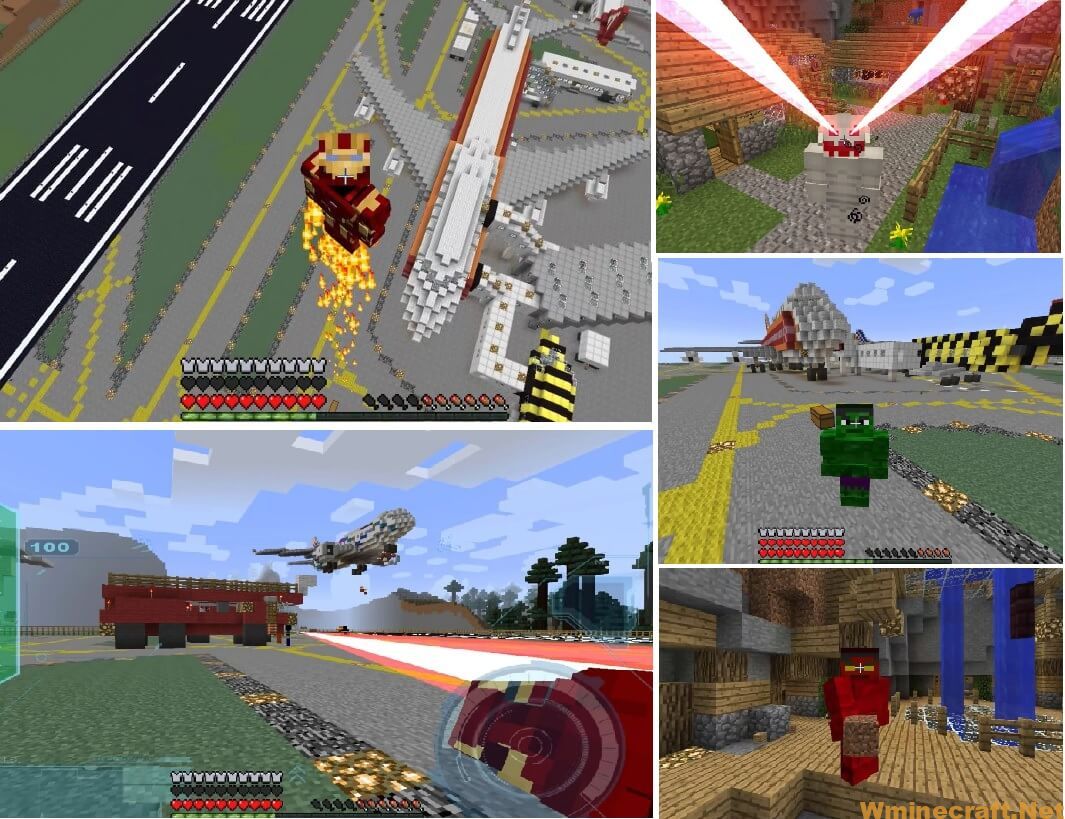 For example, Hulk is super strong in difficult situations, Ant-Man is super flexible and helpful, Spider-Man is super fast, Thor with his powerful hammer, can dominate the sky, and so on. The Avengers team can work well in their roles and with each other to defeat Thanos and bring peace back to the universe, just like what you usually see on television. So now, you can not only watch the combat on TV, but you can also play as the main superhero as you wish. Just choose the character you want to be before starting the game. 
Screenshots: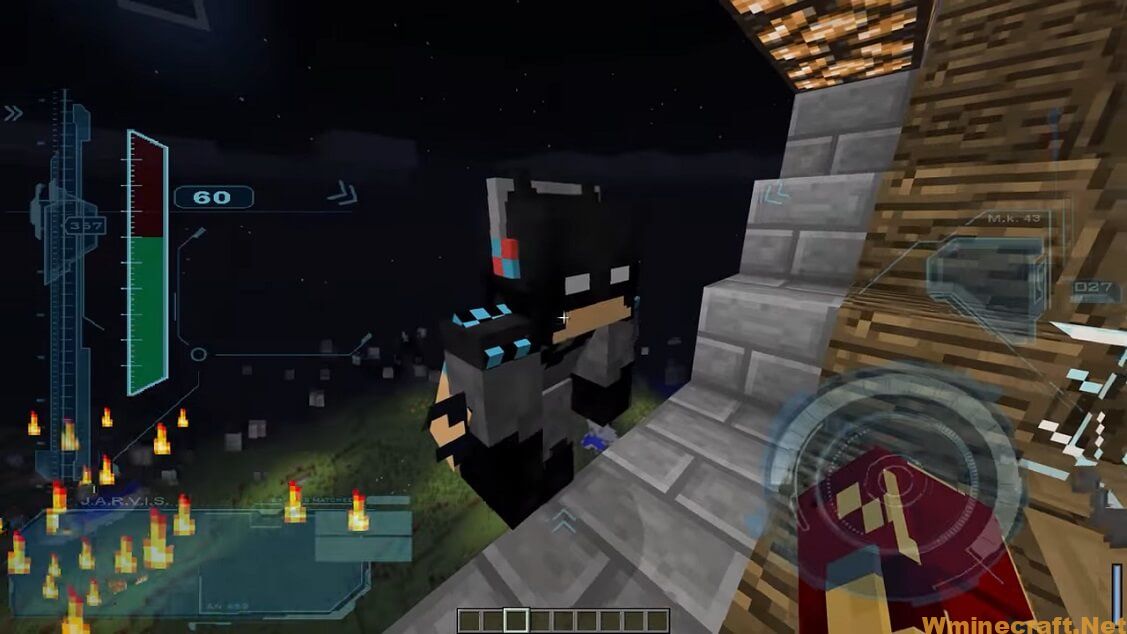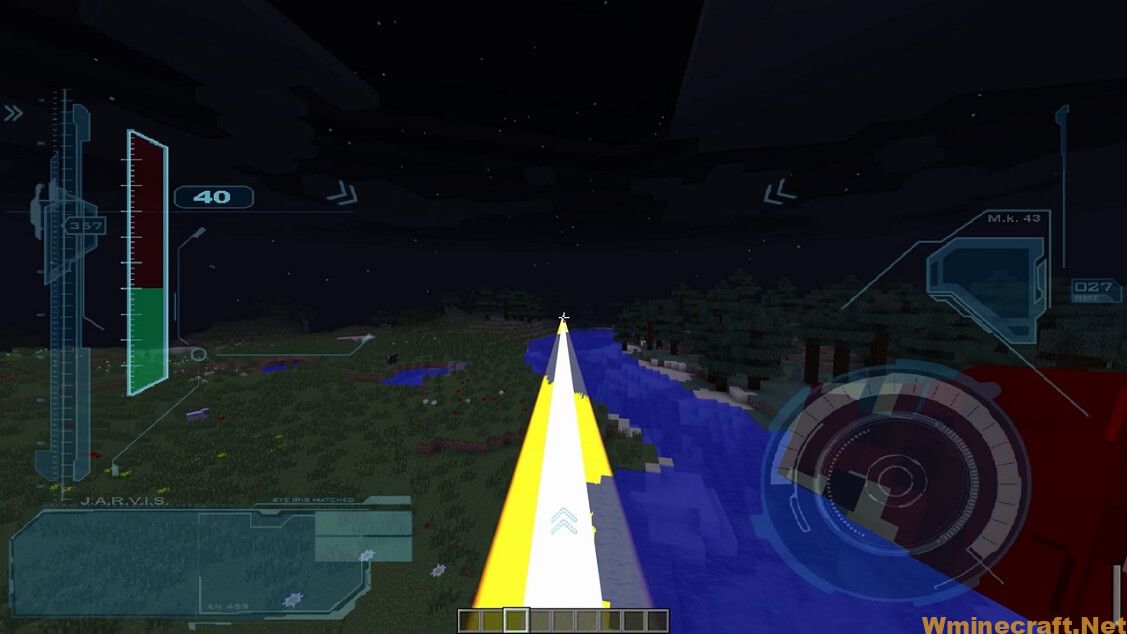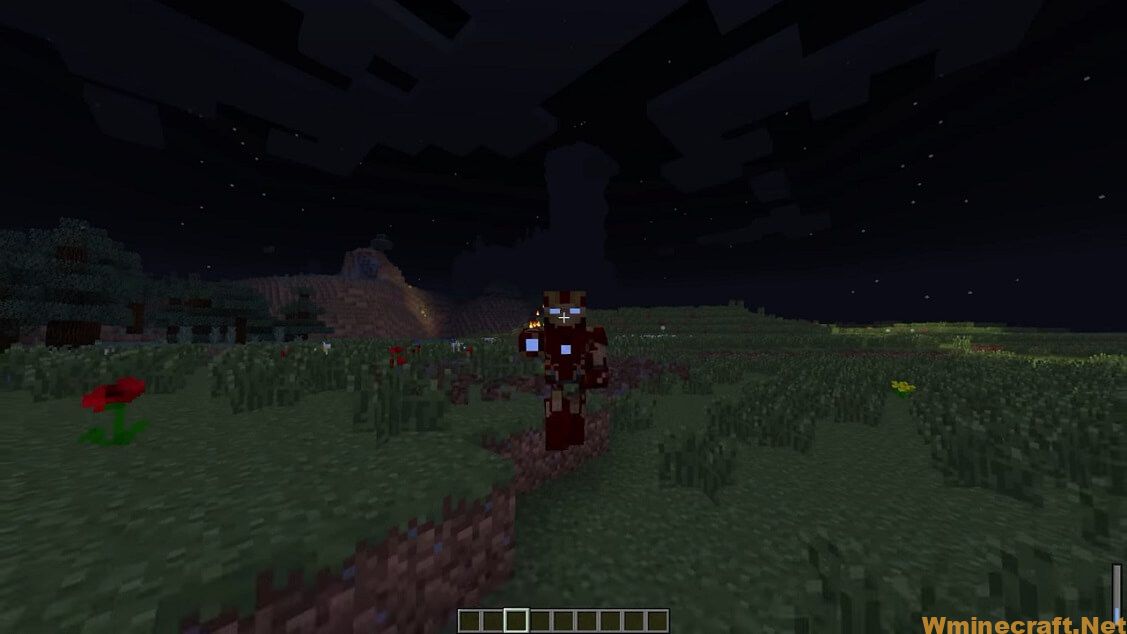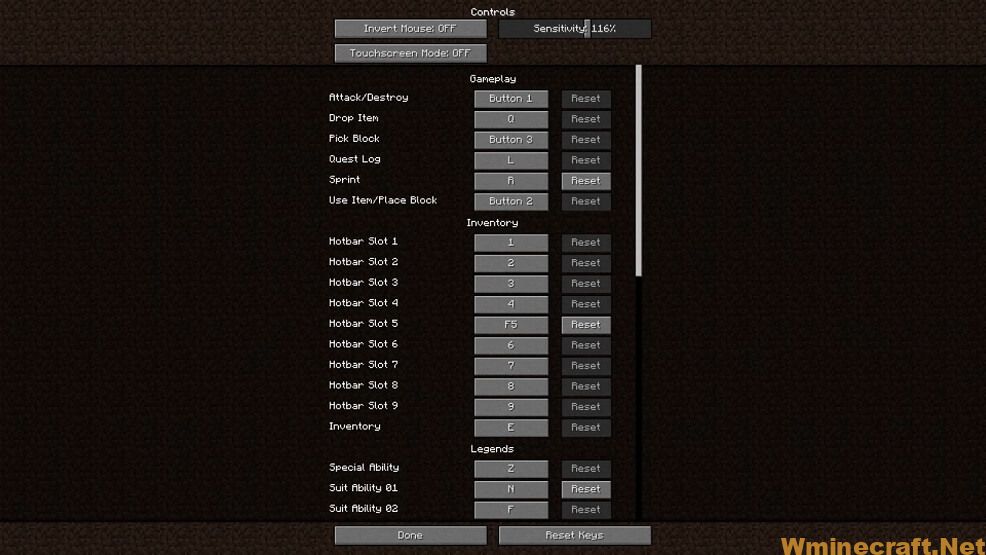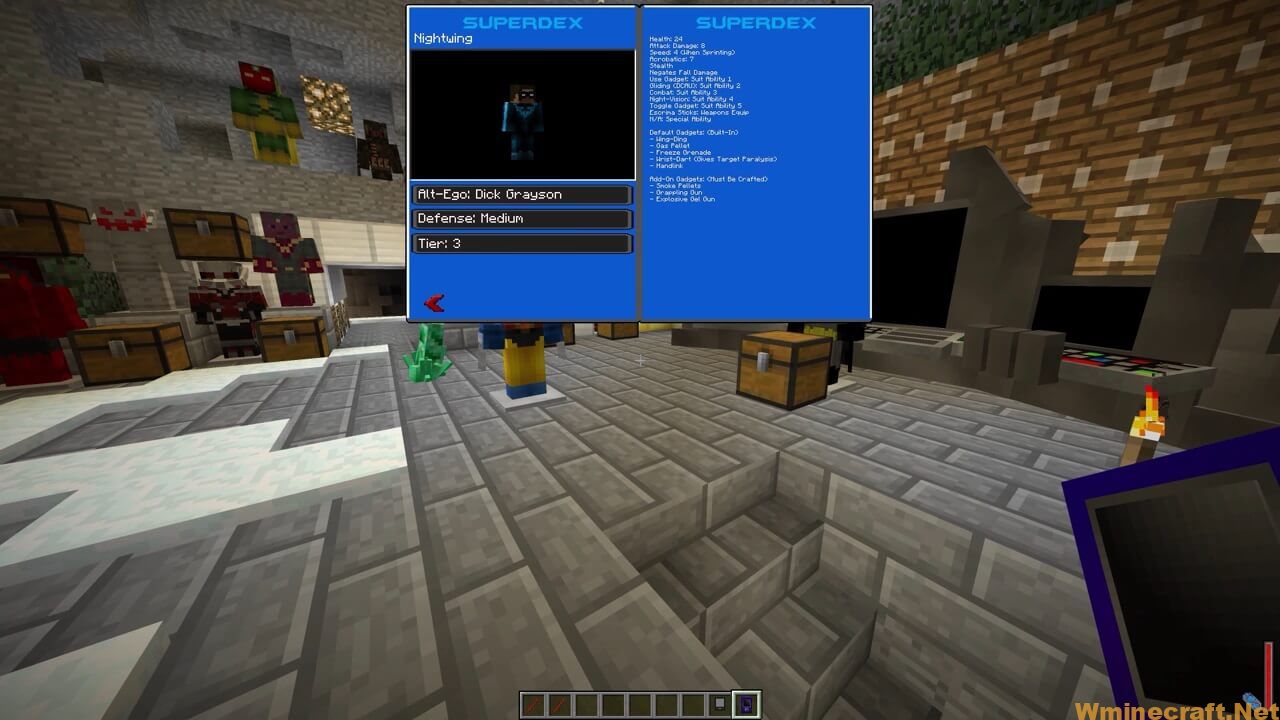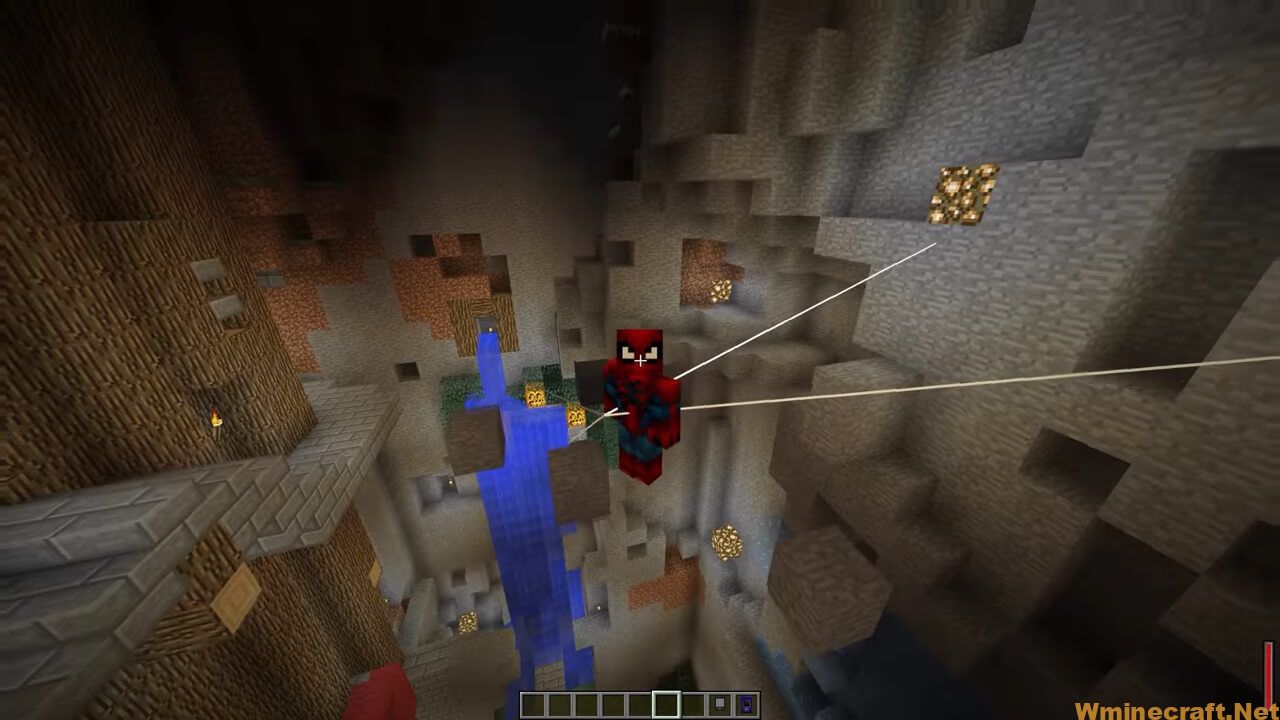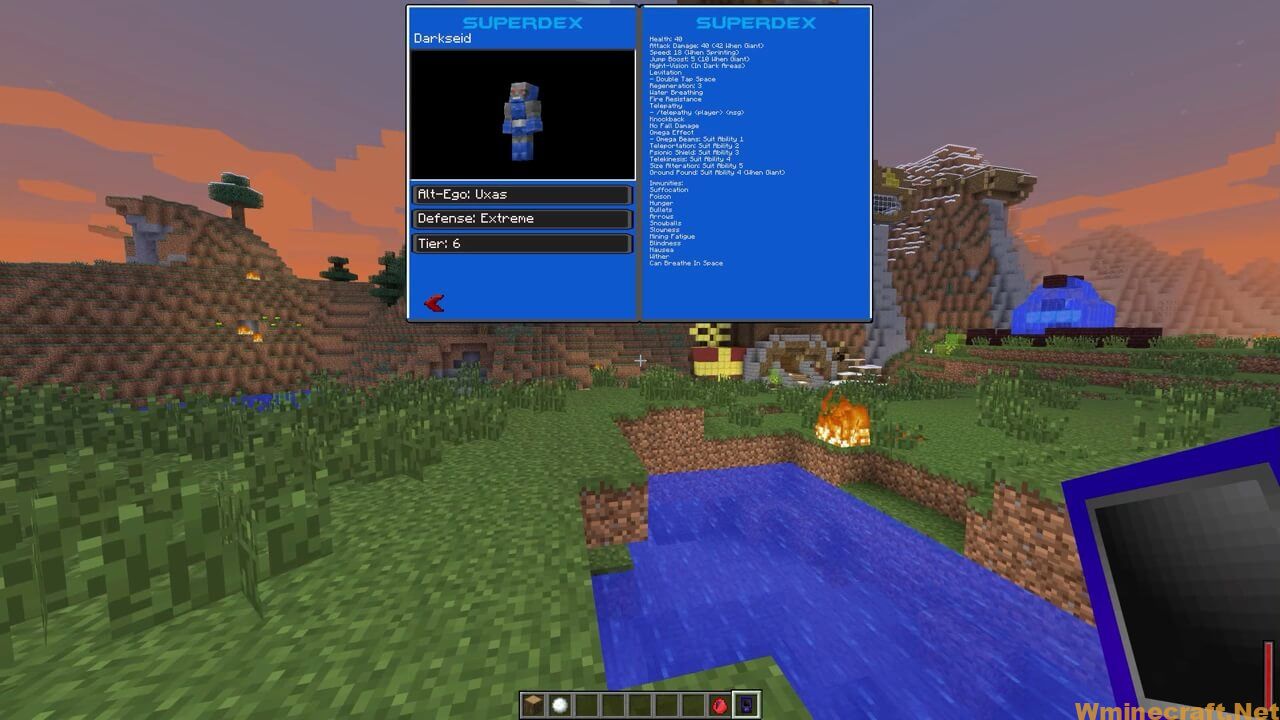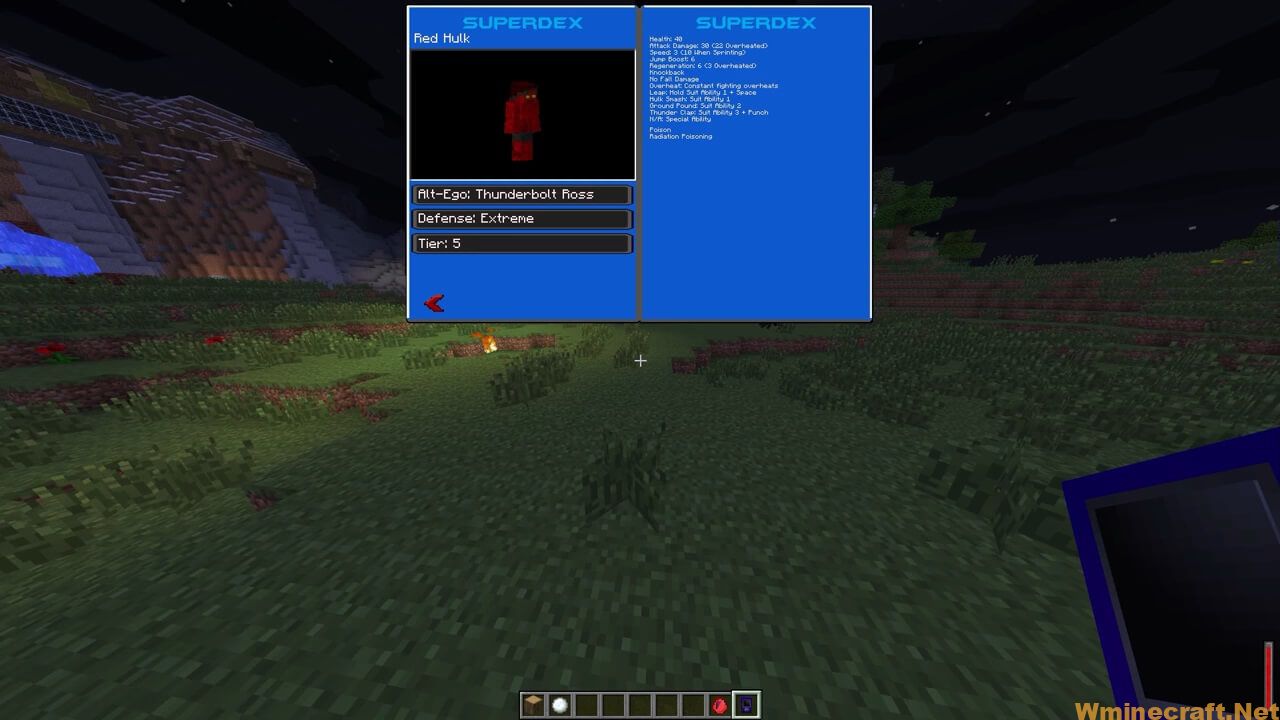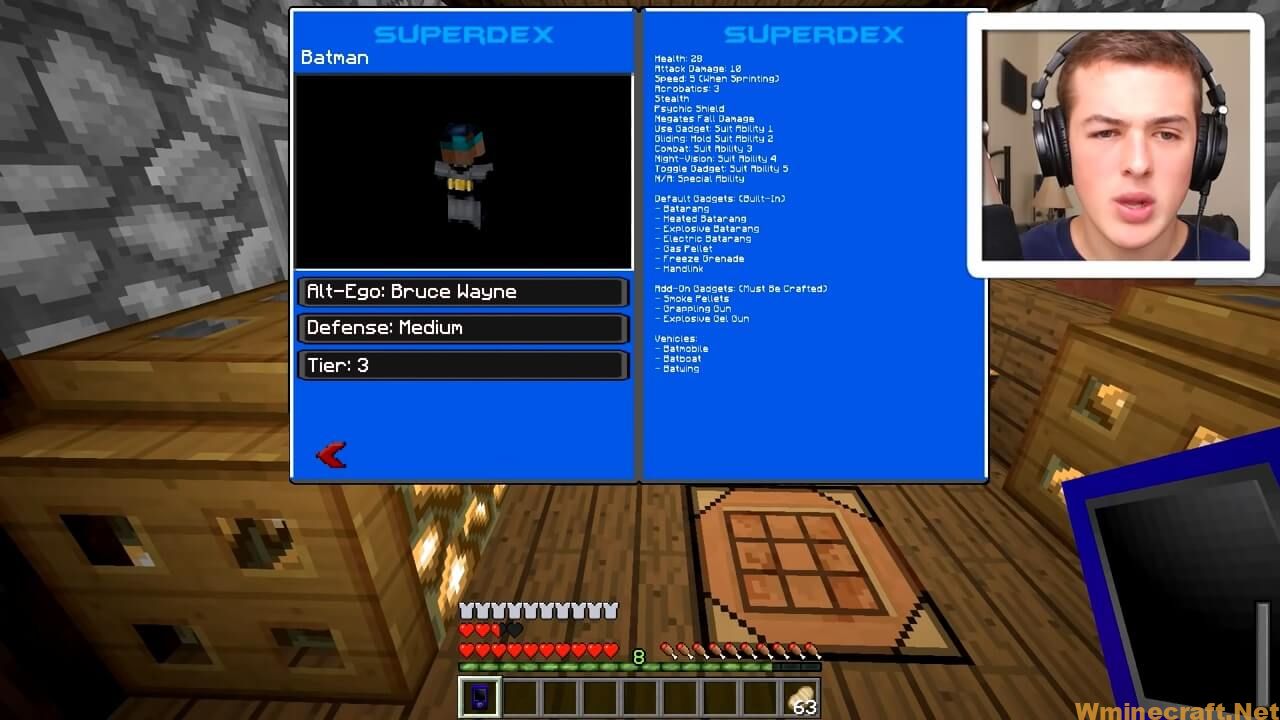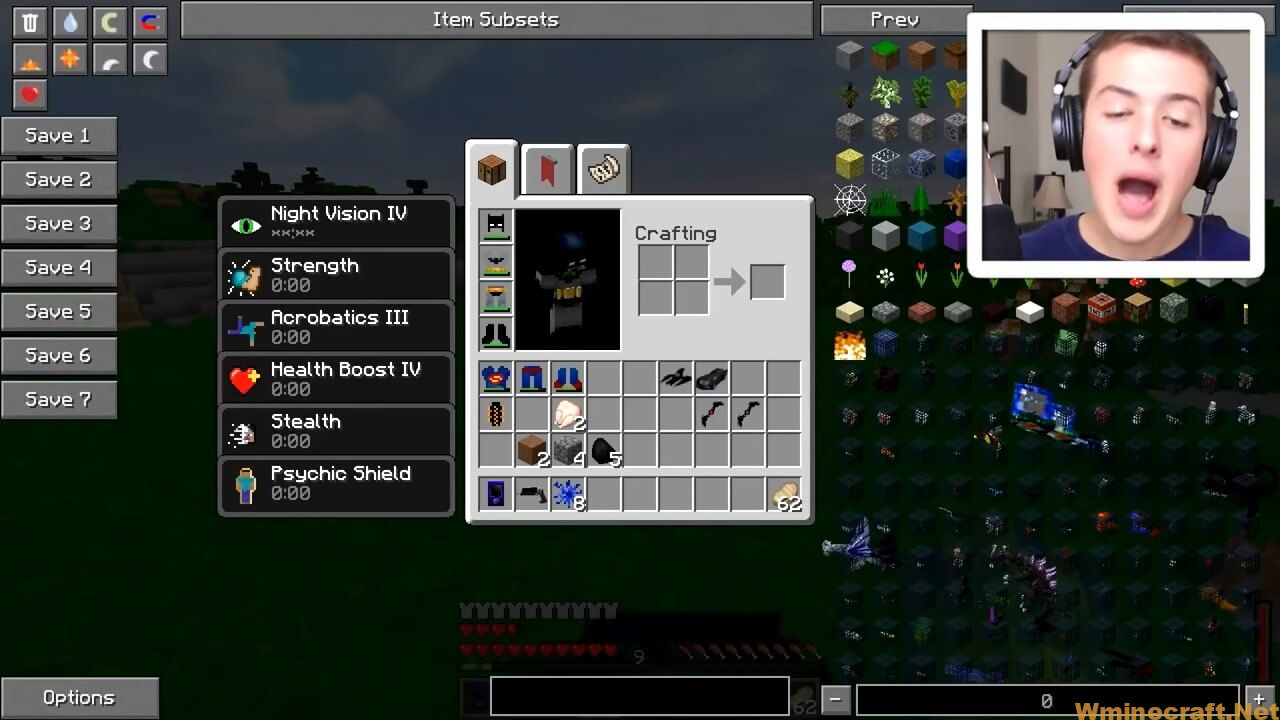 What's so interesting?
All in all, SuperHeroes Unlimited Mod is one of the best mods for you to download into your own devices. If you love superheroes games, you should not skip this amazing tool. Your time playing with Minecraft will definitely become more exciting and memorable than ever before!
List of superheroes in mod:
Show Content »»
Heroes:
Flash
Martian Manhunter
Batman
Wolverine
Superman
Deadpool
Wonder Woman
Aquaman
Green Arrow
Thor
Hulk
Captain America
Robin
Batgirl
Nightwing
Iron Man
Spider-Man
Ant-Man
Wasp
Black Panther
Green Lantern
Red Hood
Robin (Damian Wayne)
Cyborg
DC's Captain Marvel (aka Shazam)
Hawkgirl
Hawkeye
Black Widow
Nick Fury
Batman Beyond
Iron Bat
Beast
Star-Lord
Groot
Rocket Raccoon
Gamora
Drax the Destroyer
Kid-Flash
Speedy
Scarlett Witch
Quicksilver
Vision
Moon Knight
Glacious
Zorro
Deadman
Spectre
Red Robin
John Constantine
War Machine
Mr. Bolt
Inferno
Vampie
Navygirl
Berserker
Mr. Fantastic
Invisible Woman
Human Torch
Thing
Ronic
Spawn
Professor X
Cyclops
Storm
Angel
Nightcrawler
Psylocke
X-23
Supergirl
Black Canary
Daredevil
Nemesis
Prowler
Villains:
Joker
Catwoman
Scarecrow
Mandarin
Loki
Professor Zoom
Ultron
Red Hulk
Deathstroke
Crimson Dynamo
Event Horizon
Doctor Doom
Mortem
Black Adam
Two-Face
Harley Quinn
Riddler
Abomination
Darkseid
General Zod
Zoom
Crafting Recipes: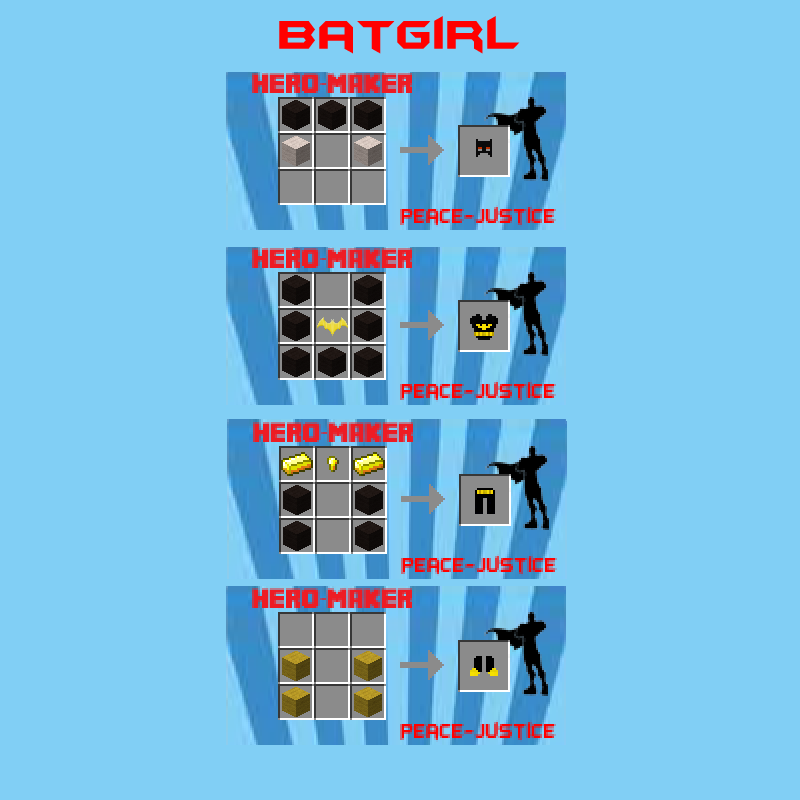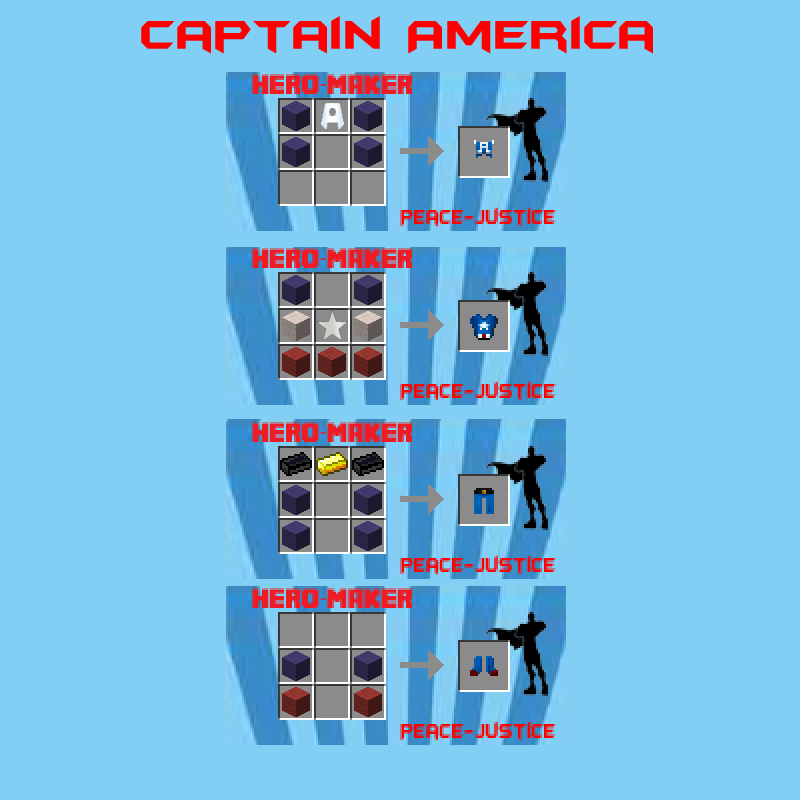 Read more:
Show Content »»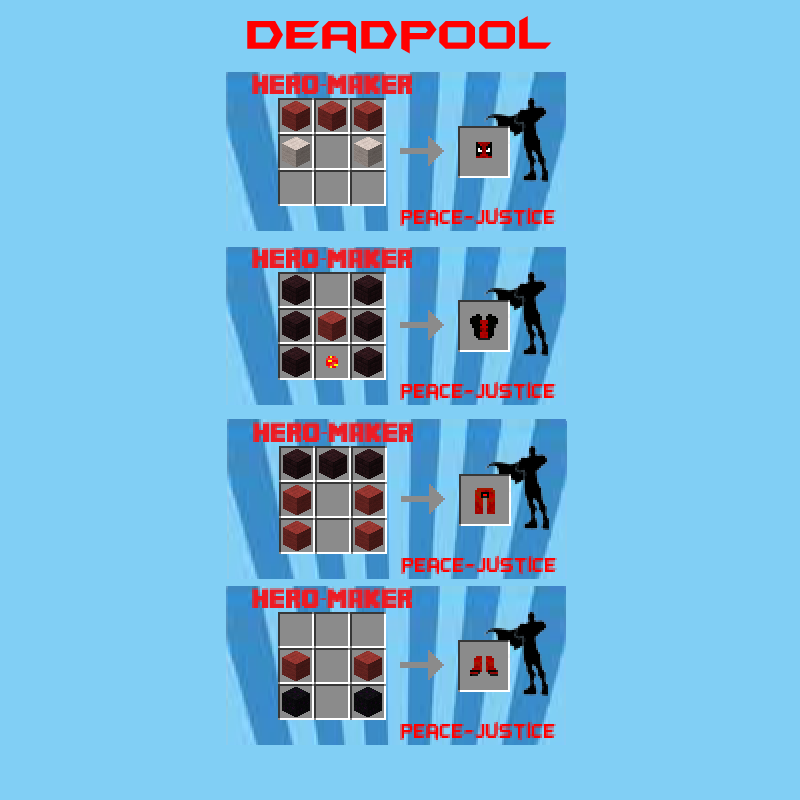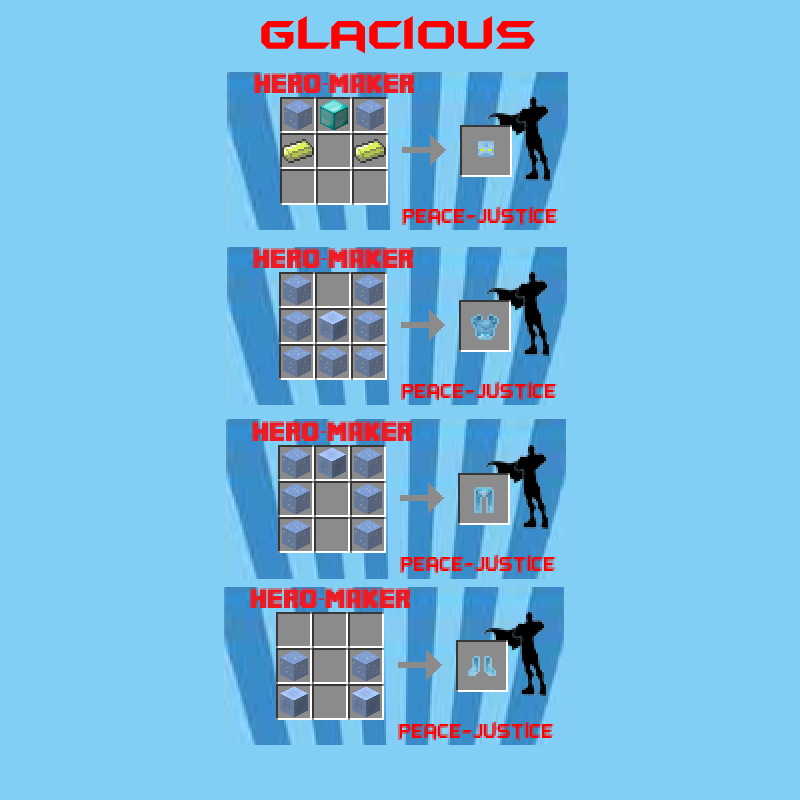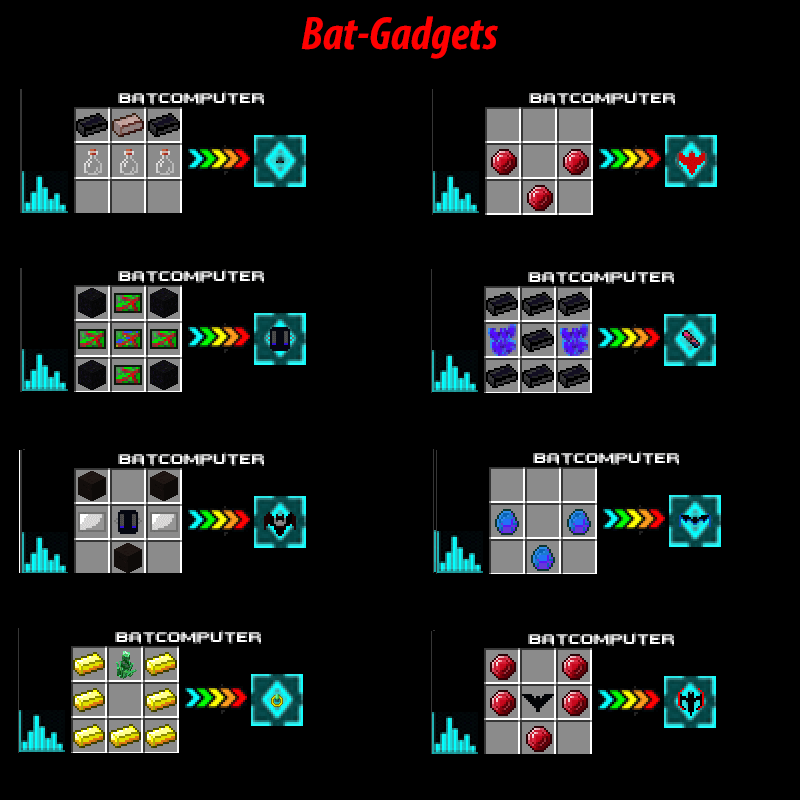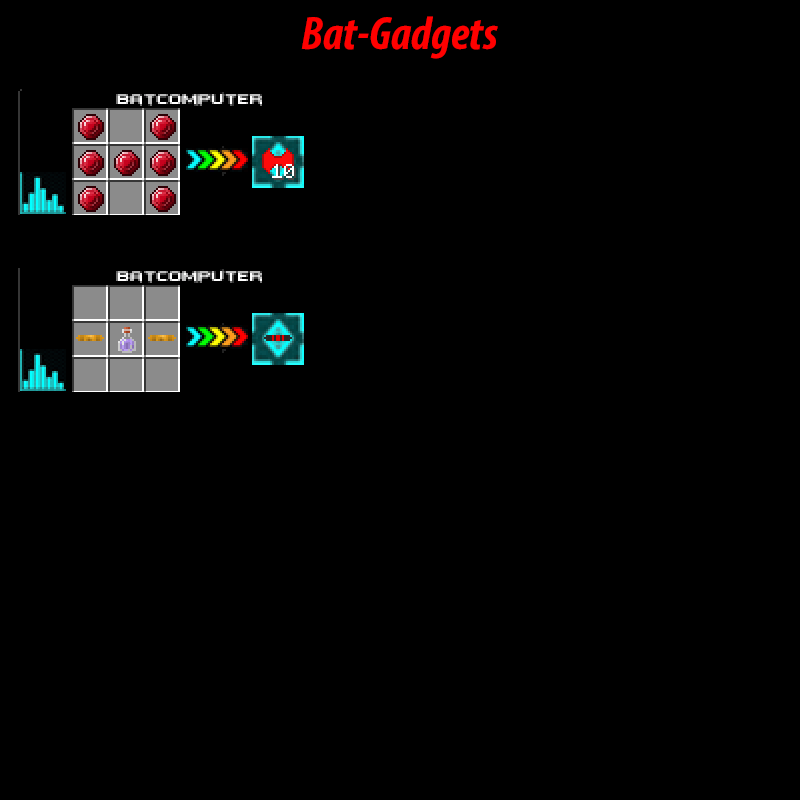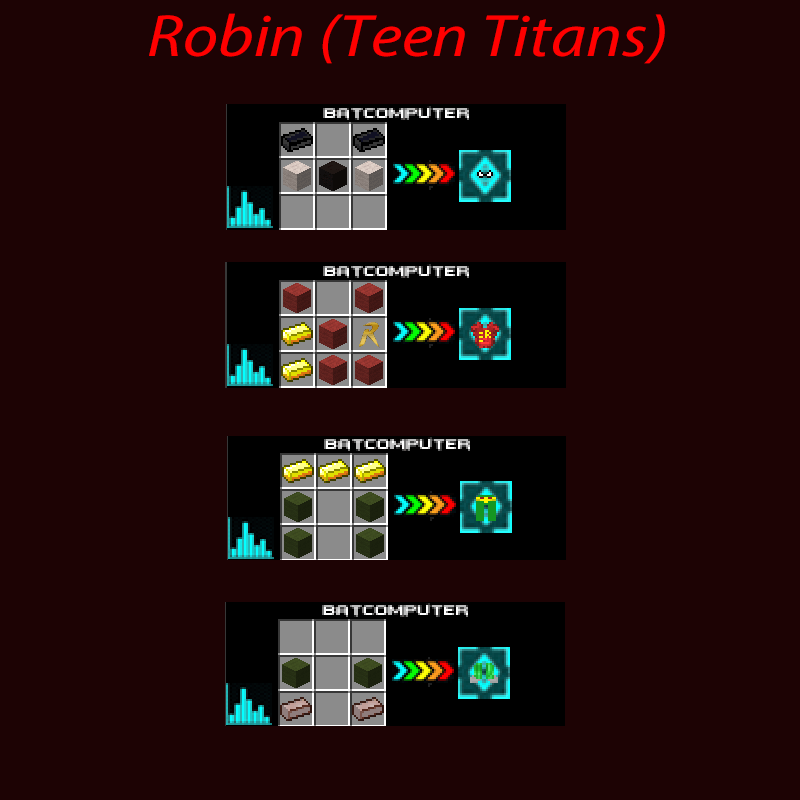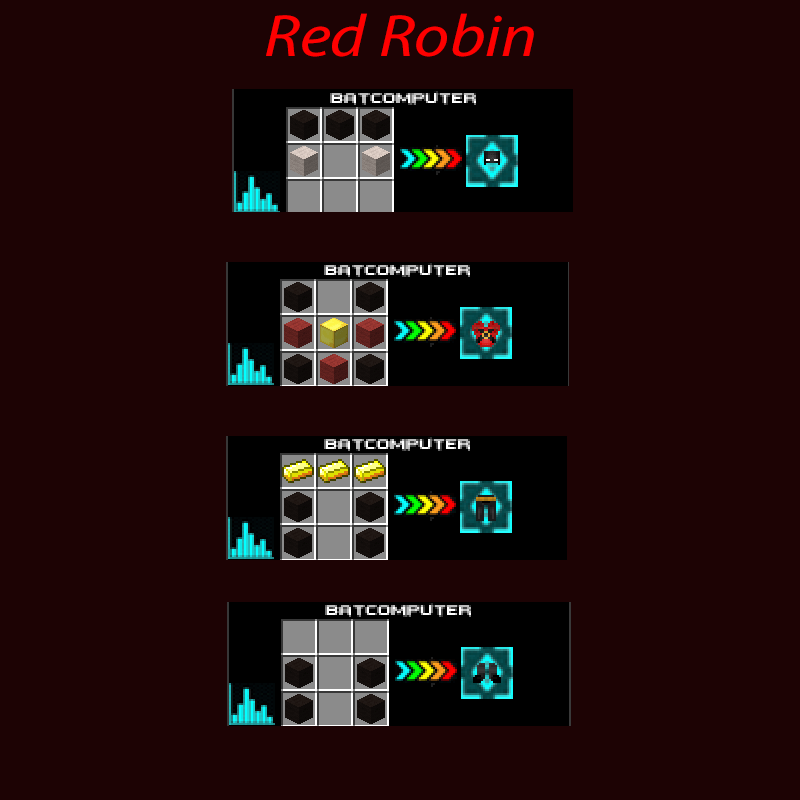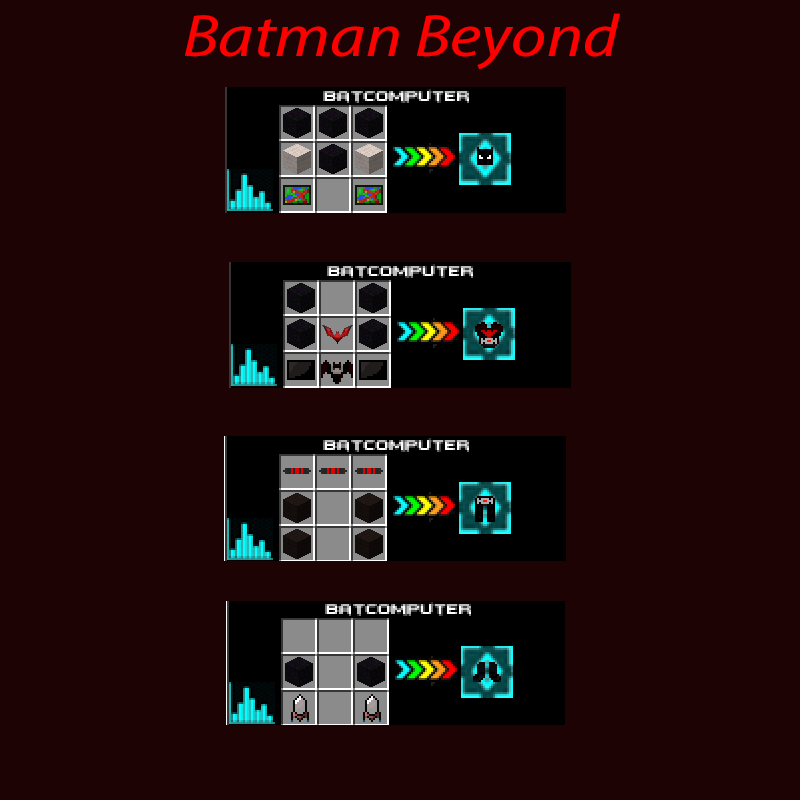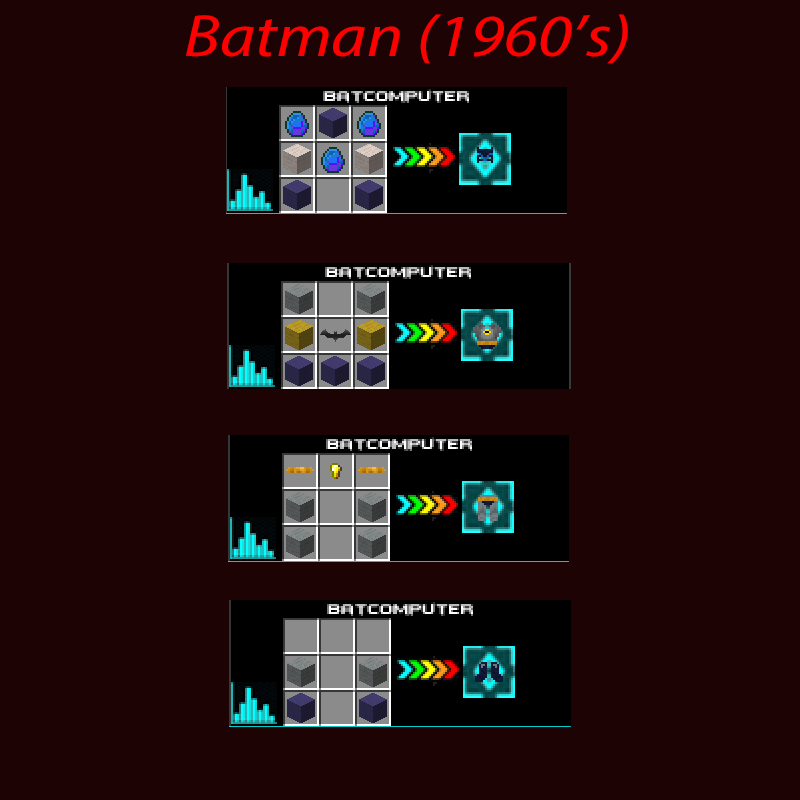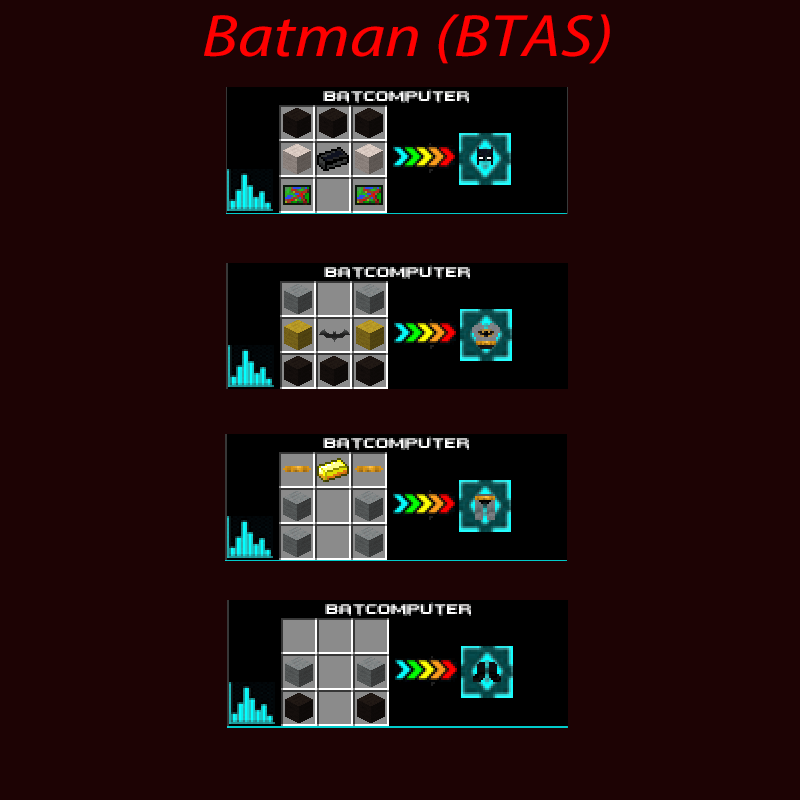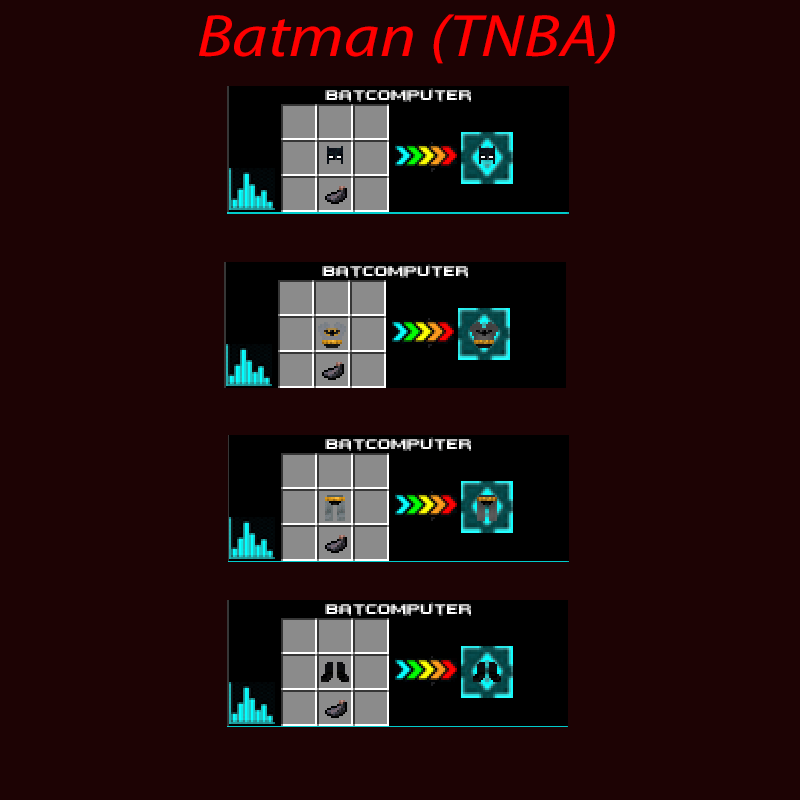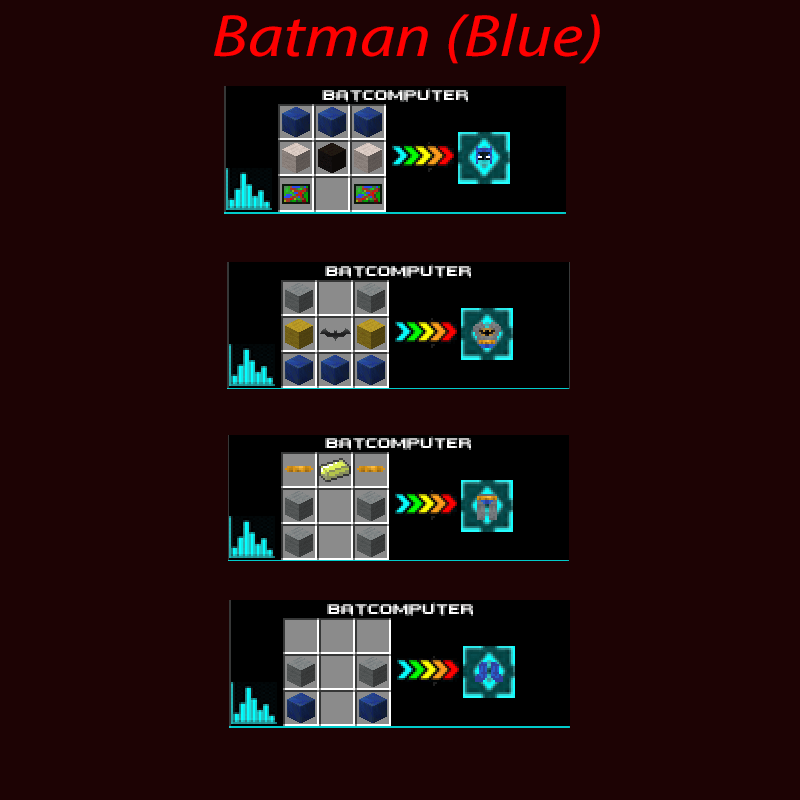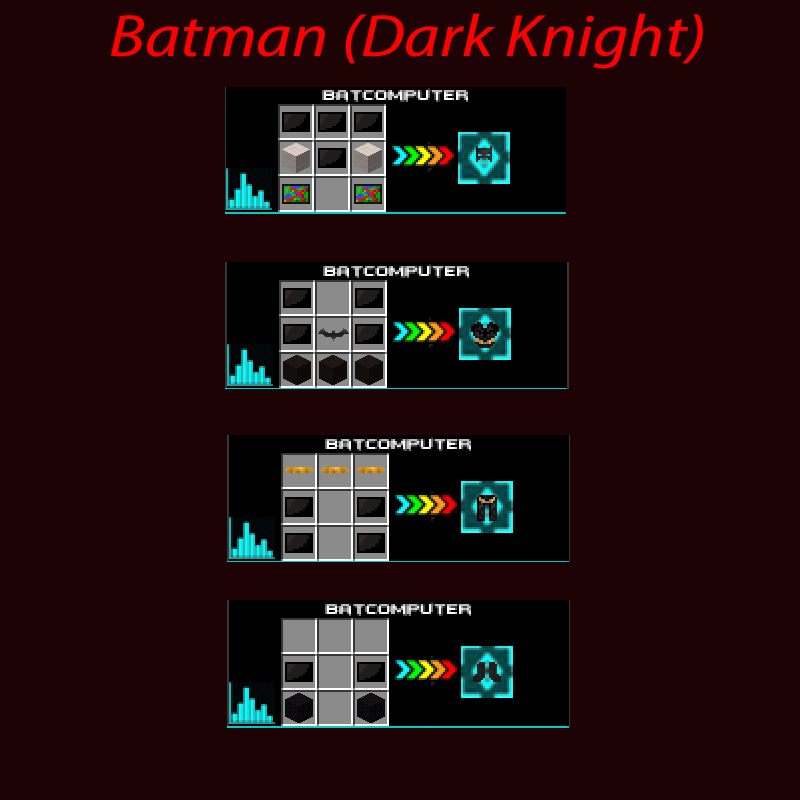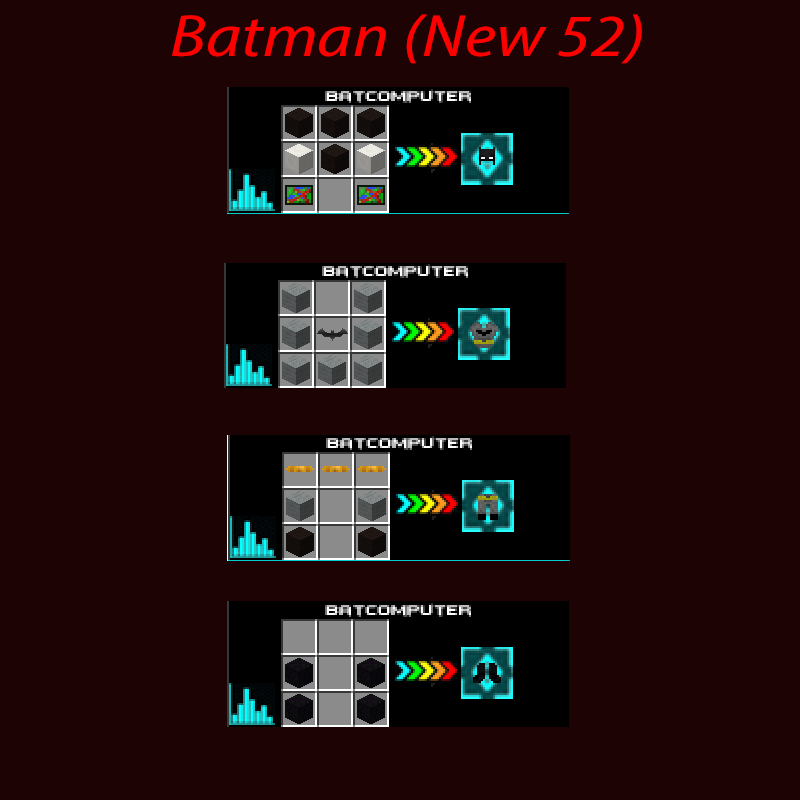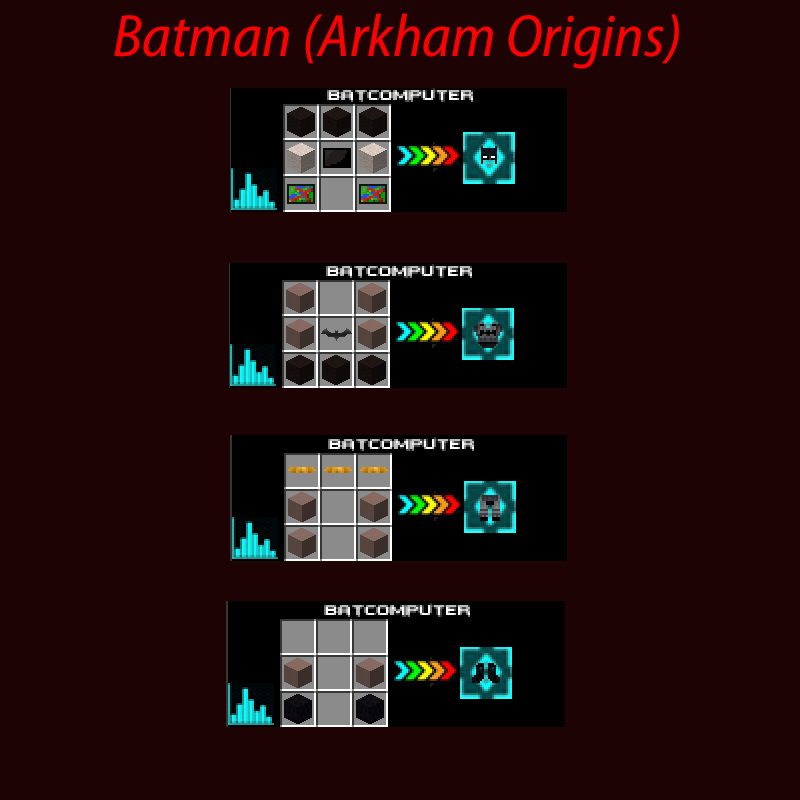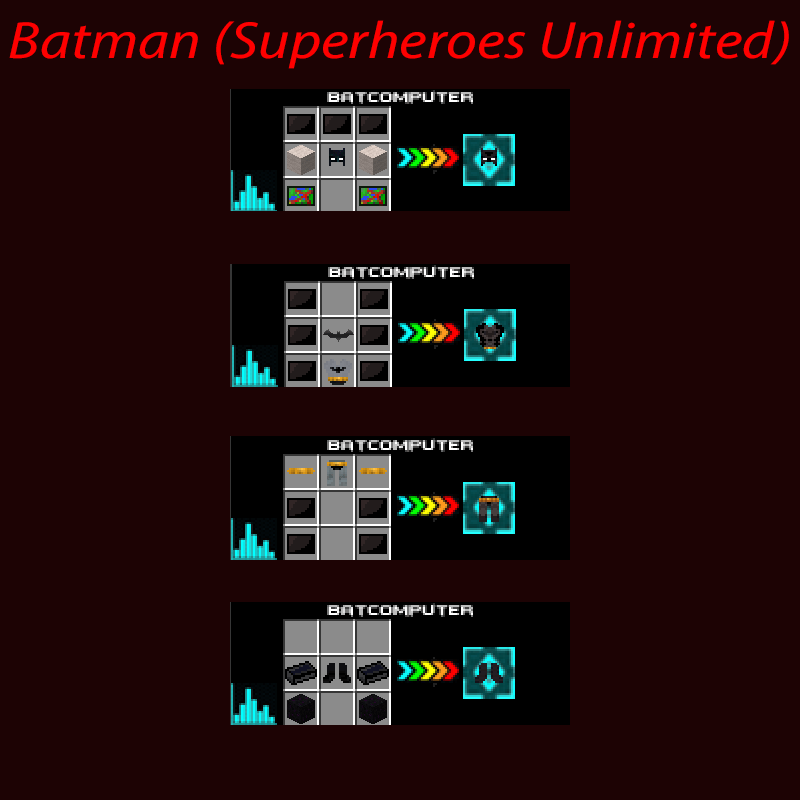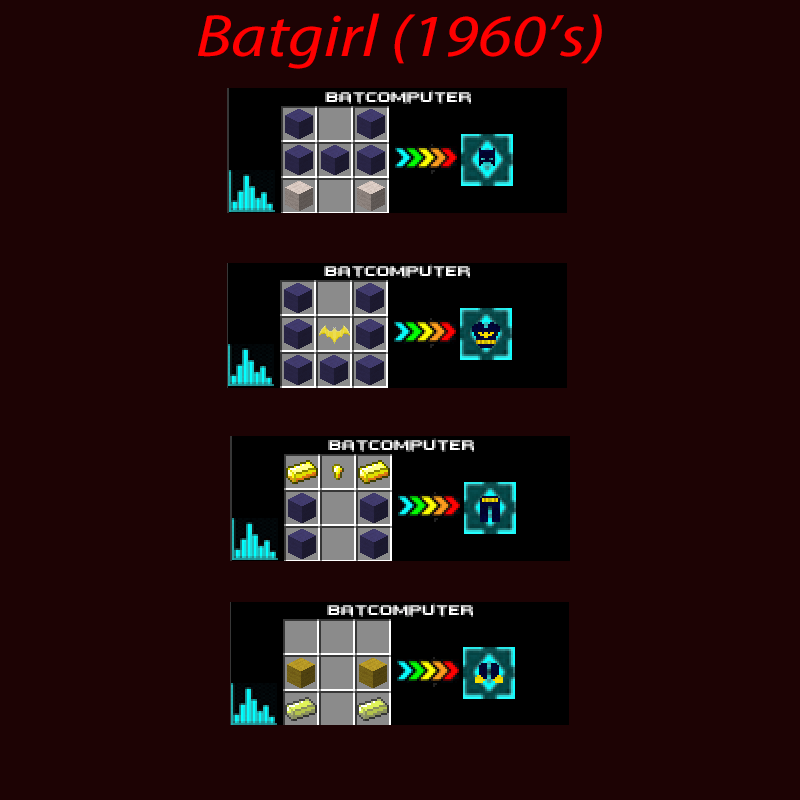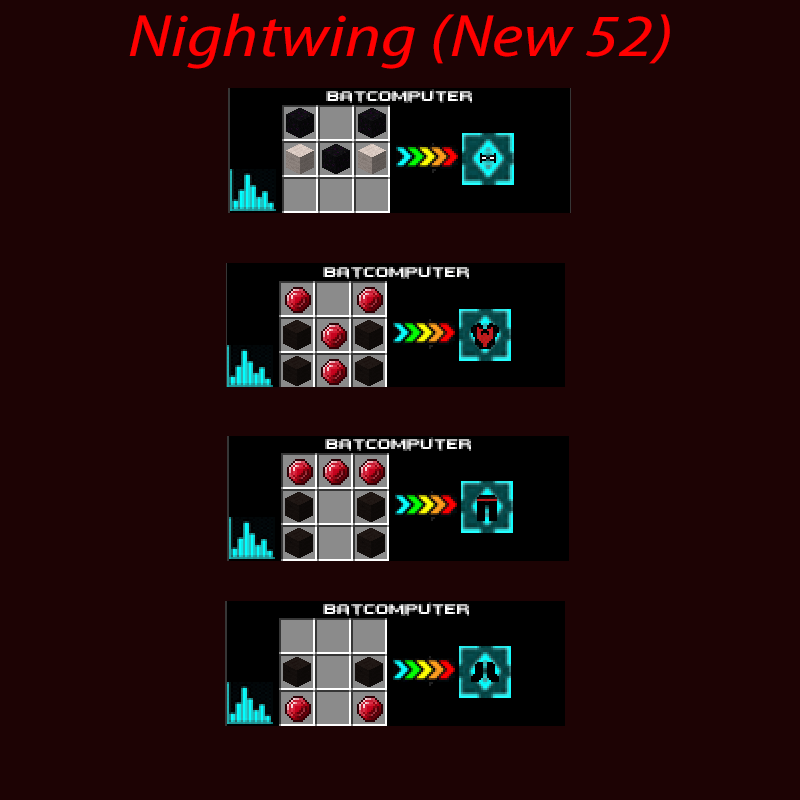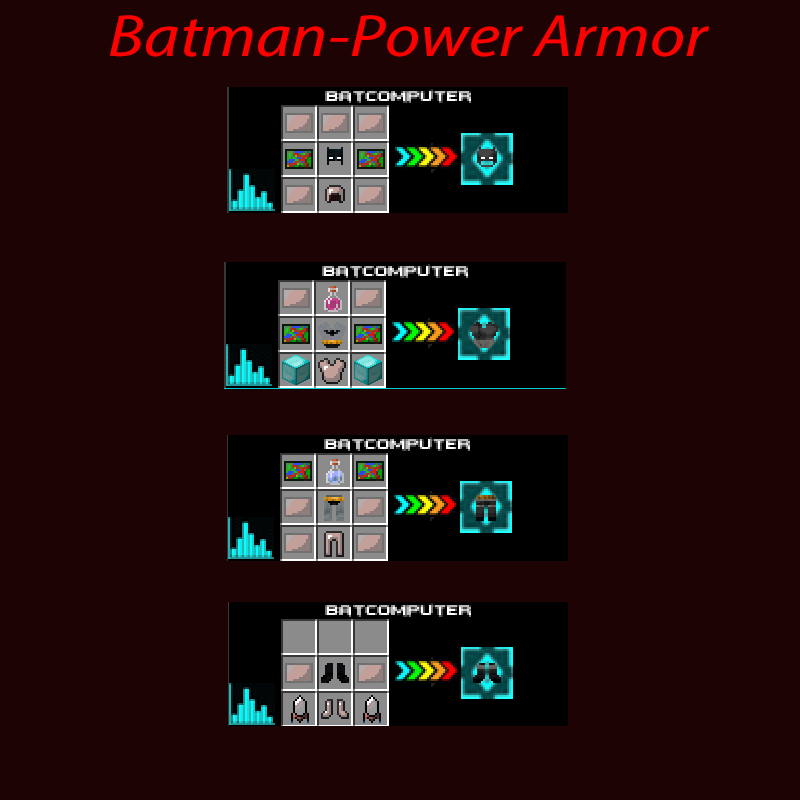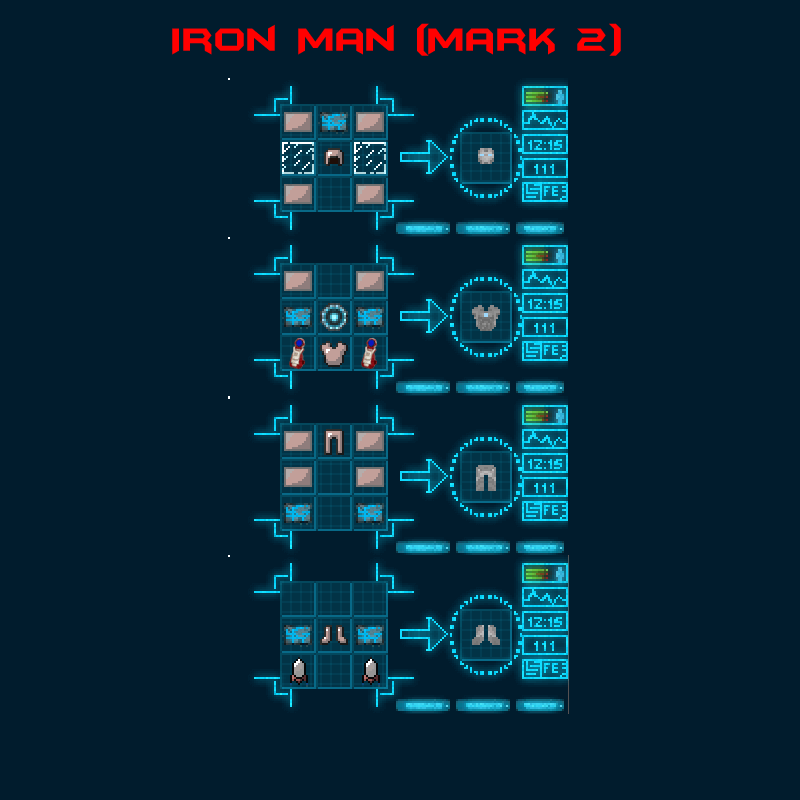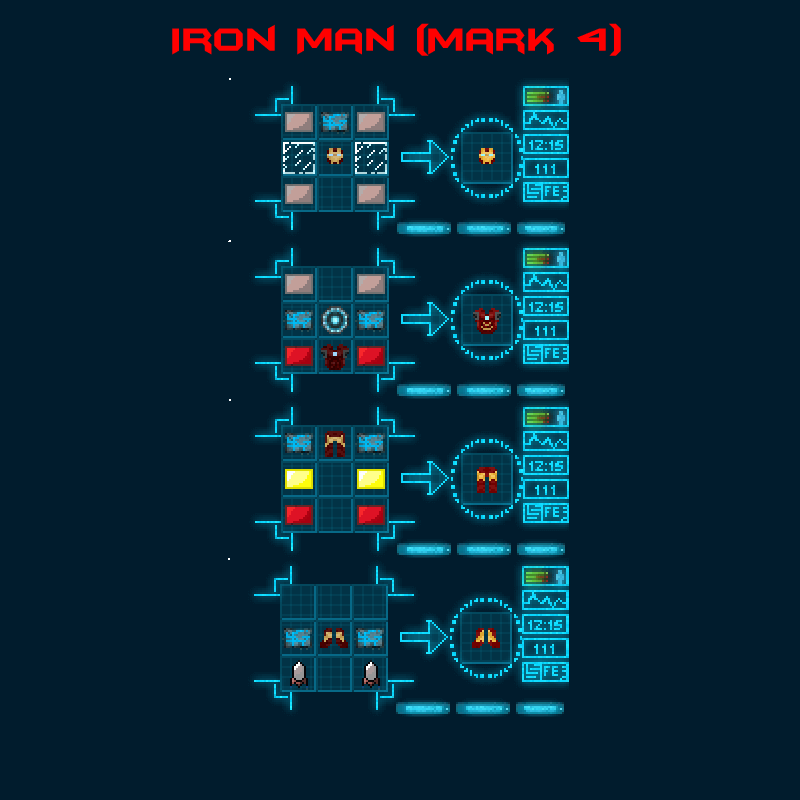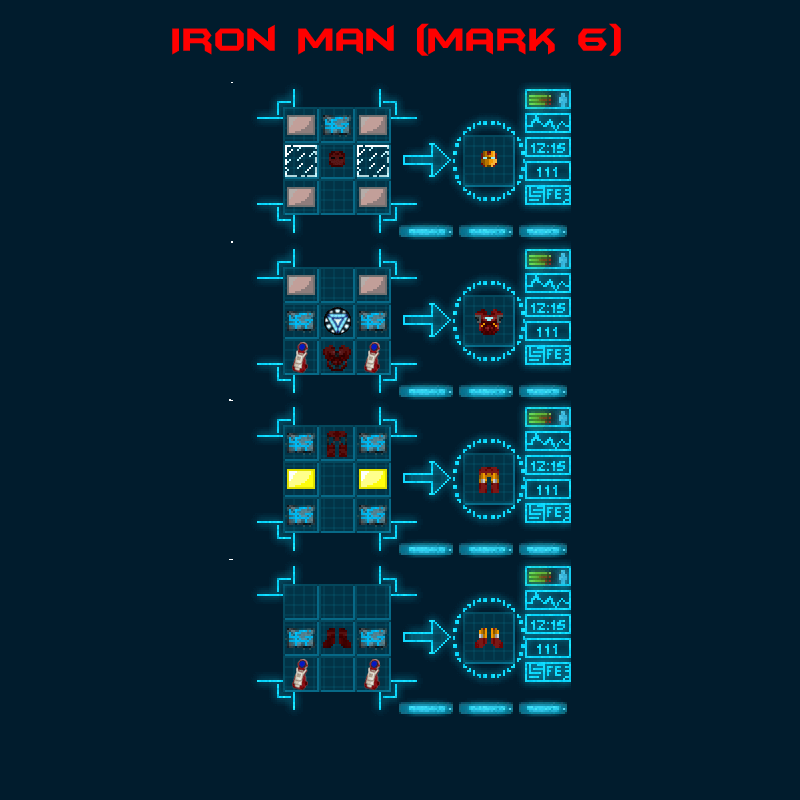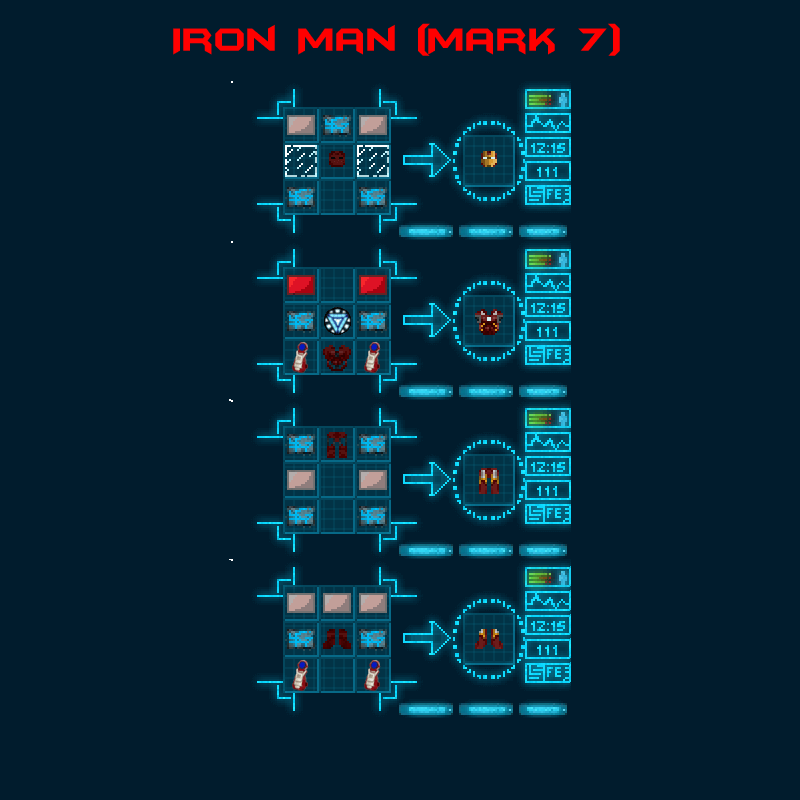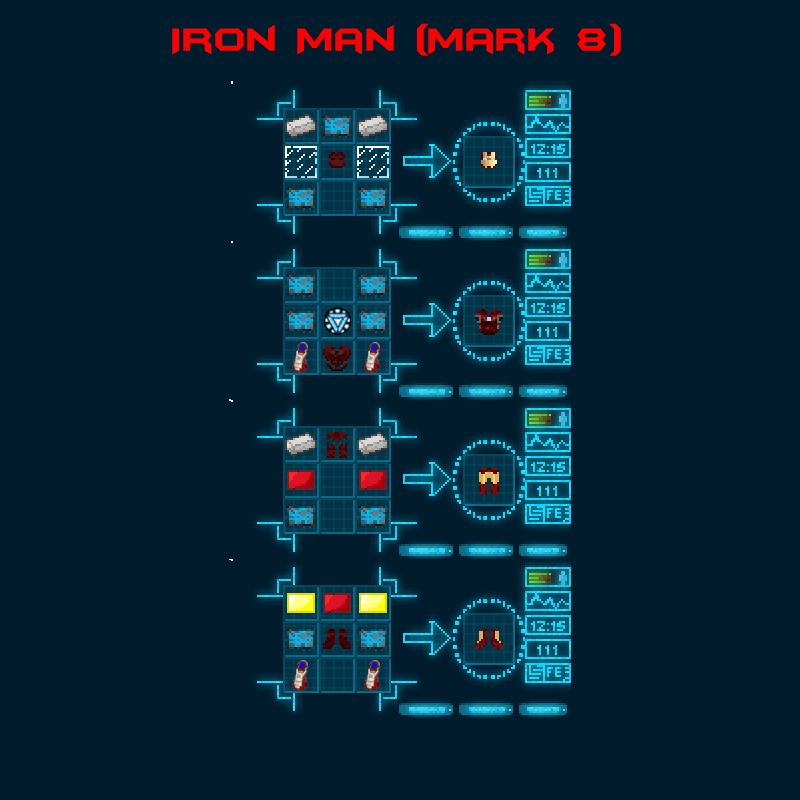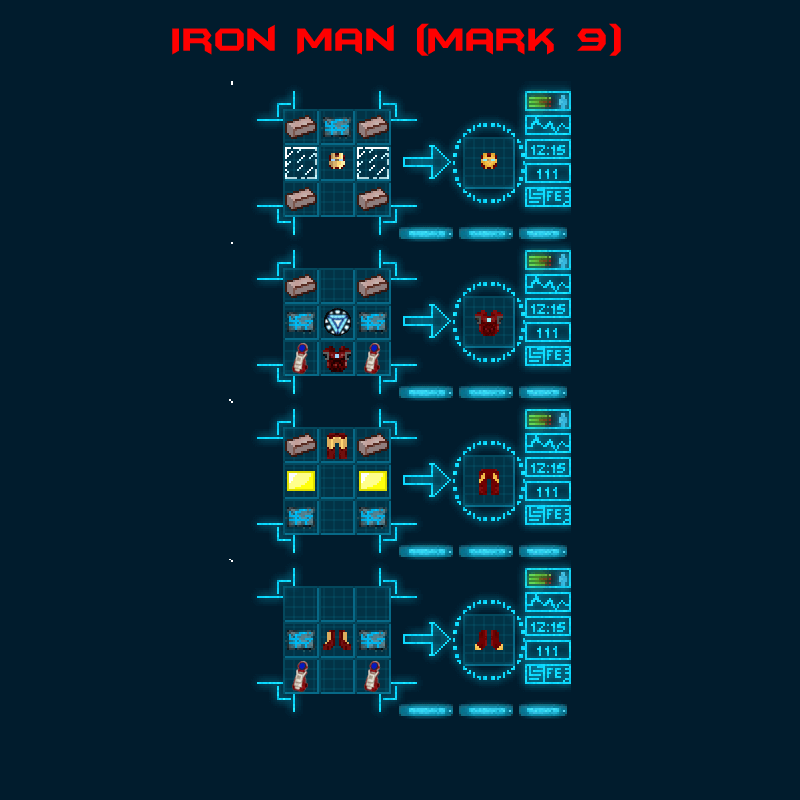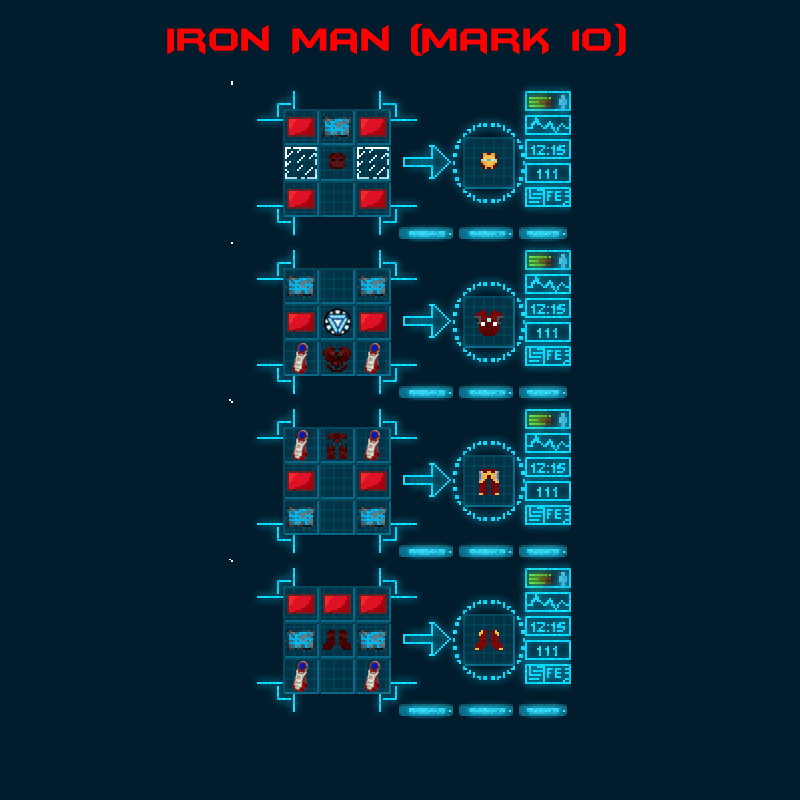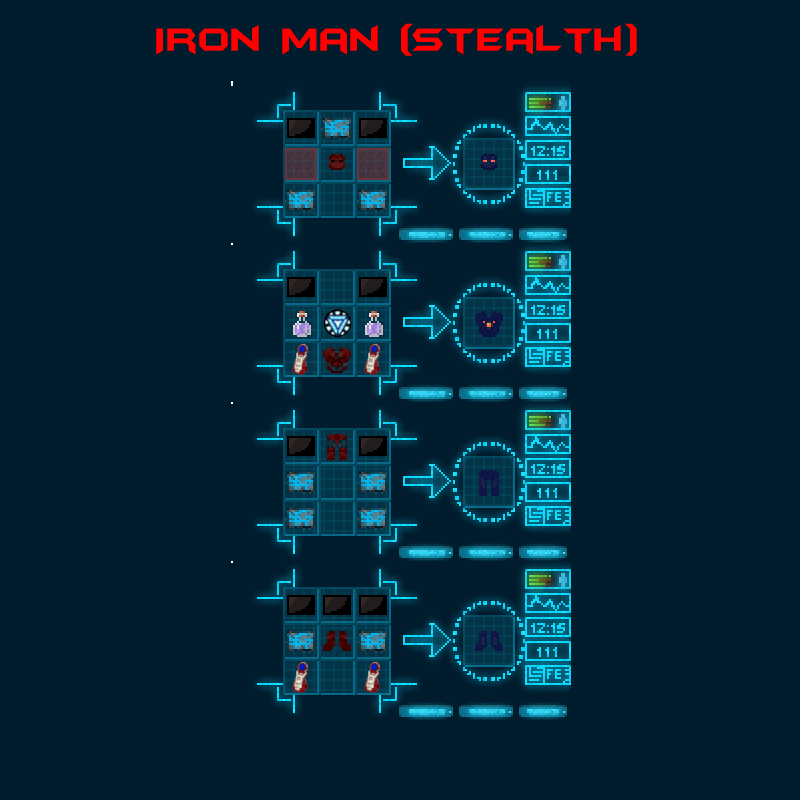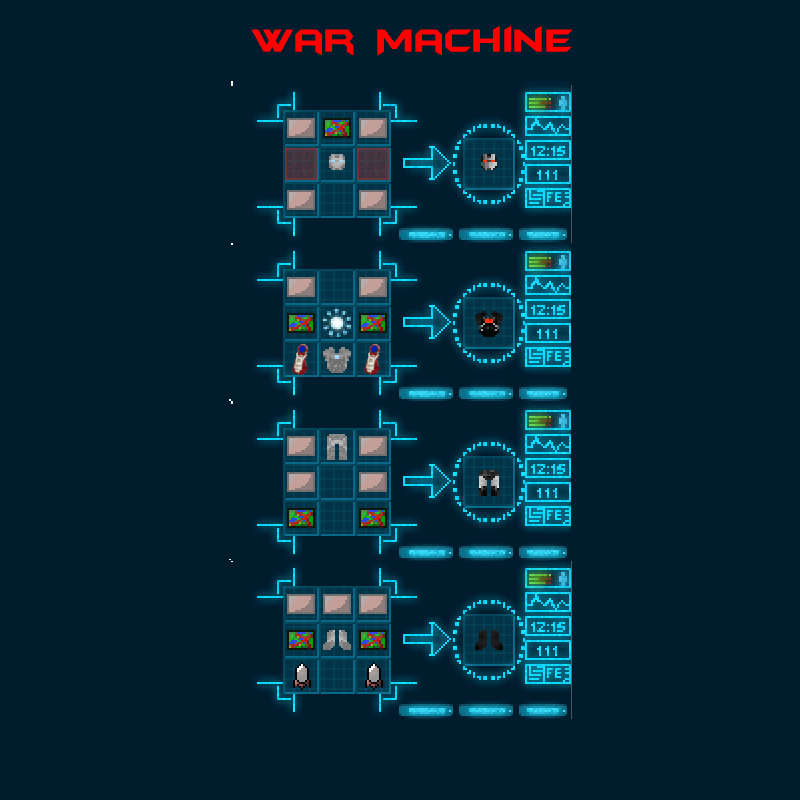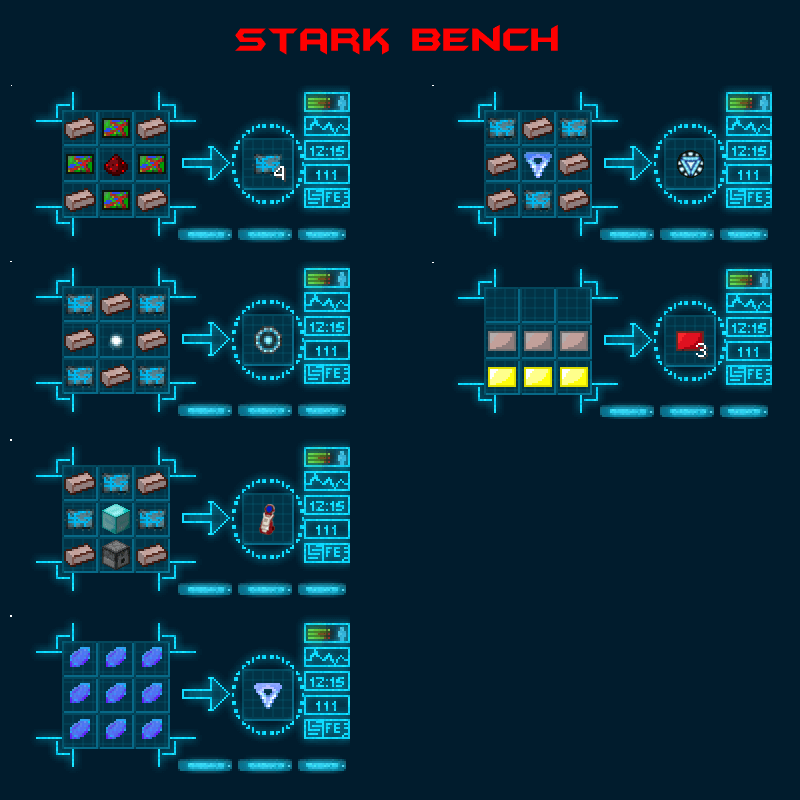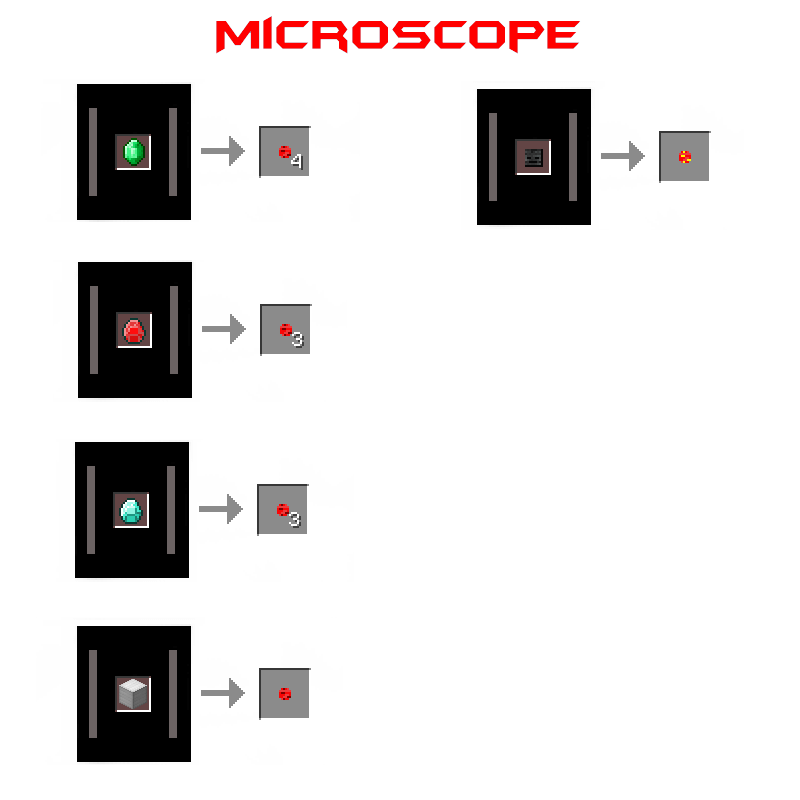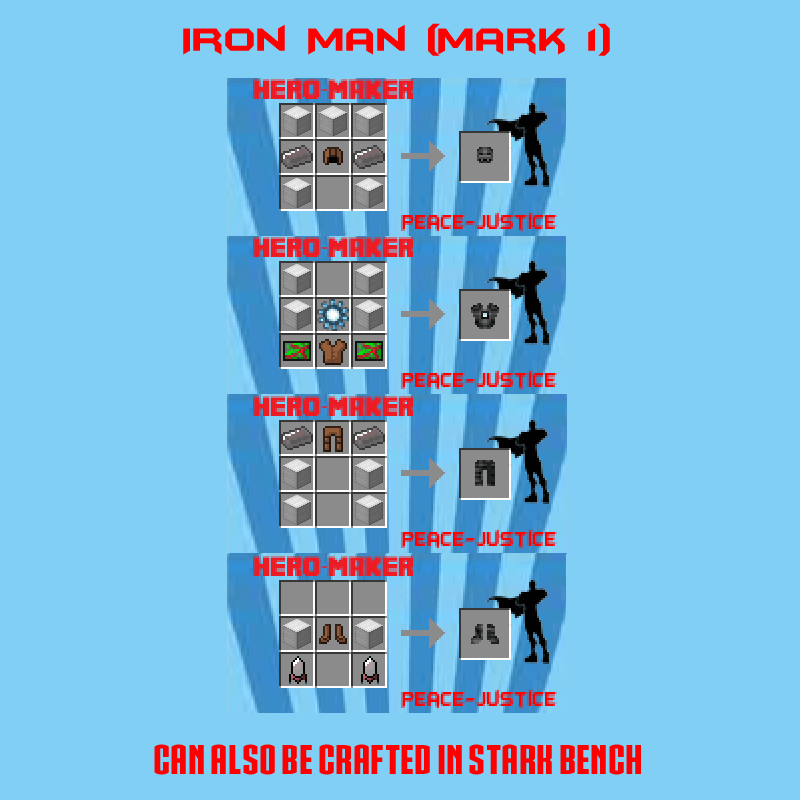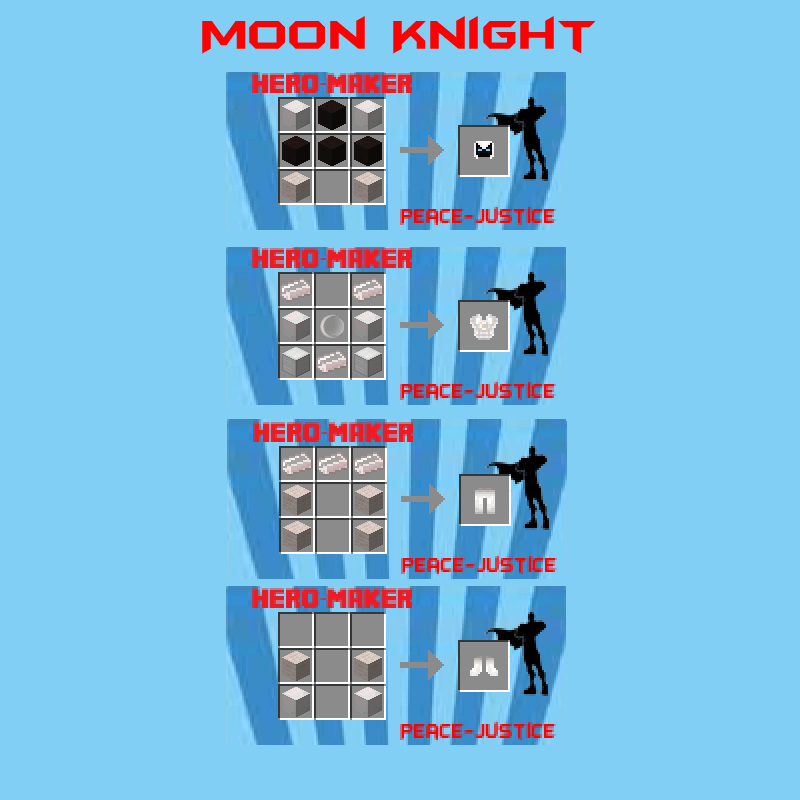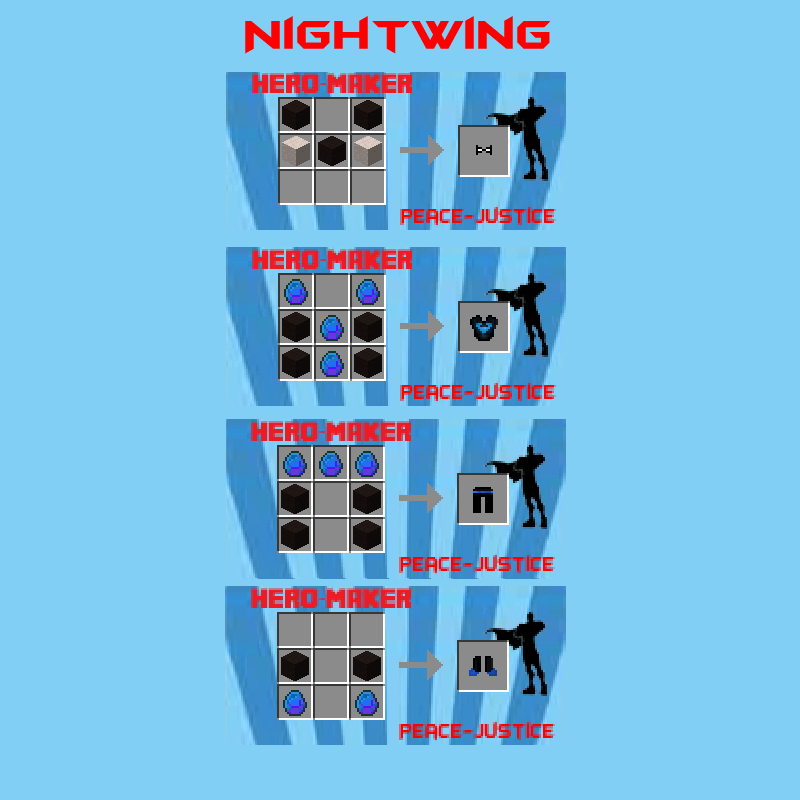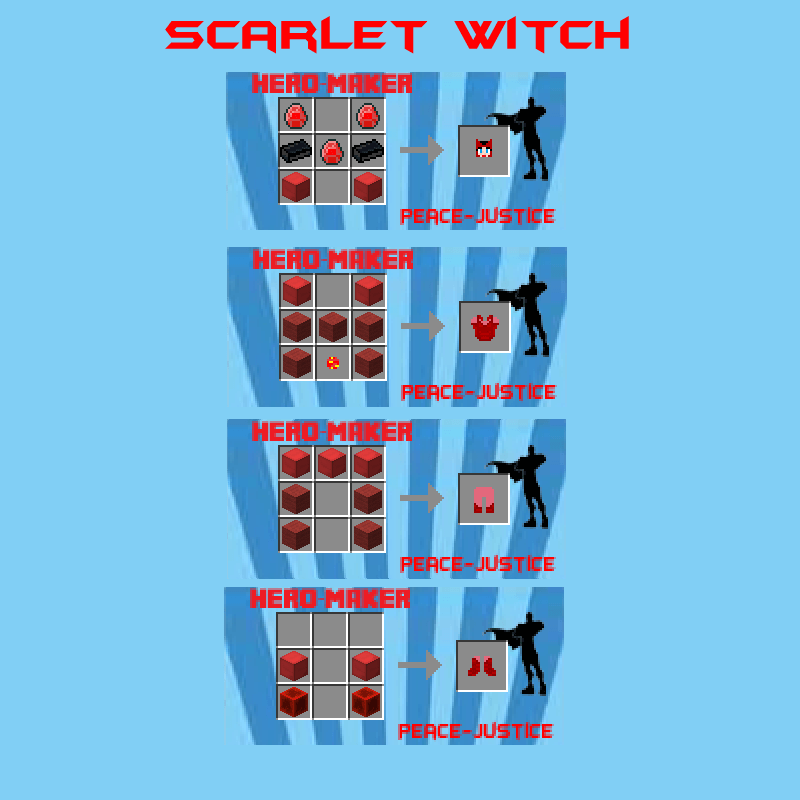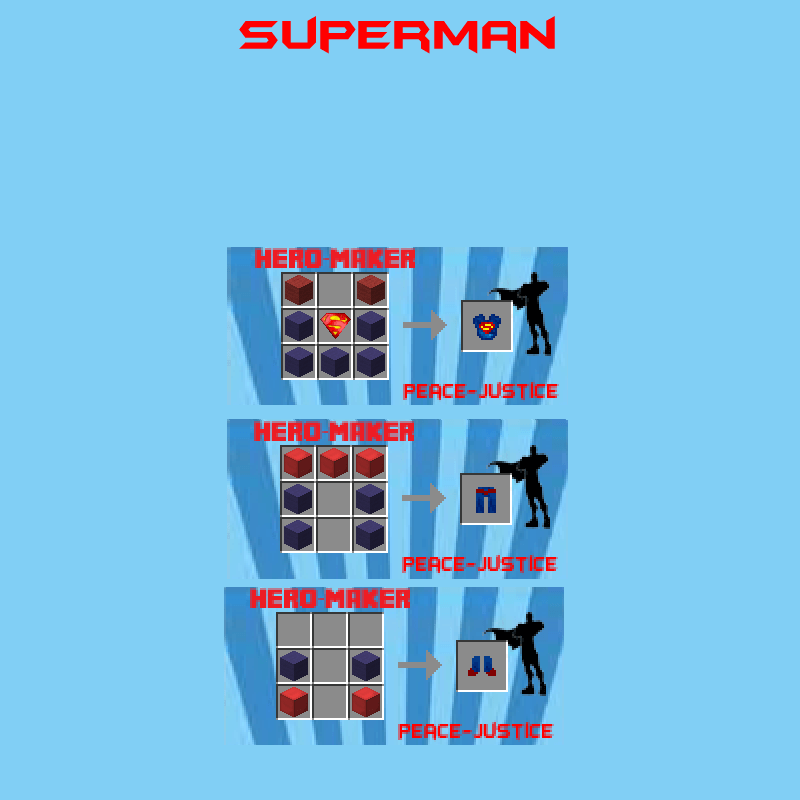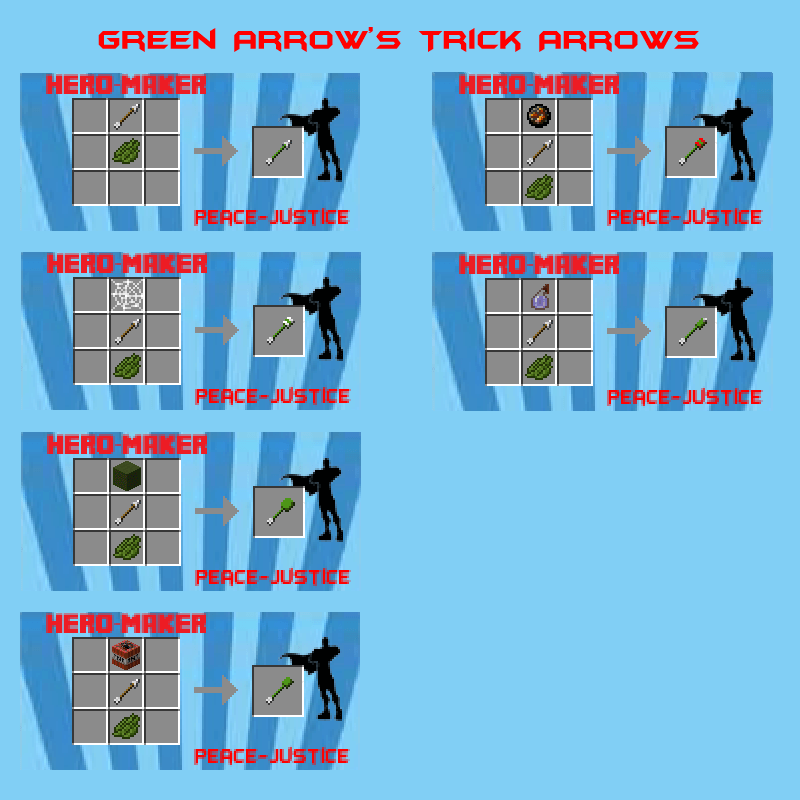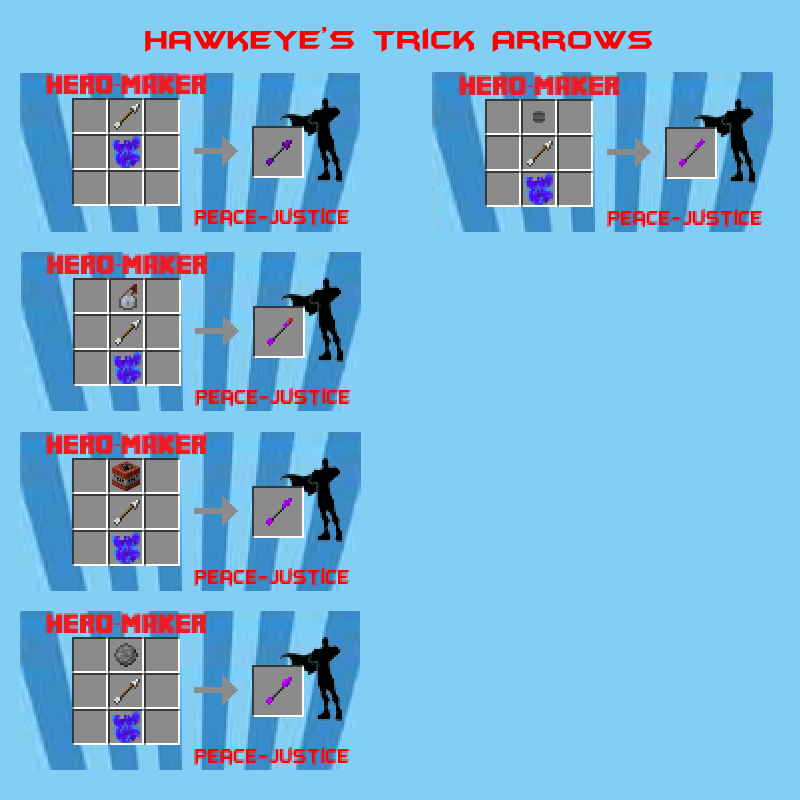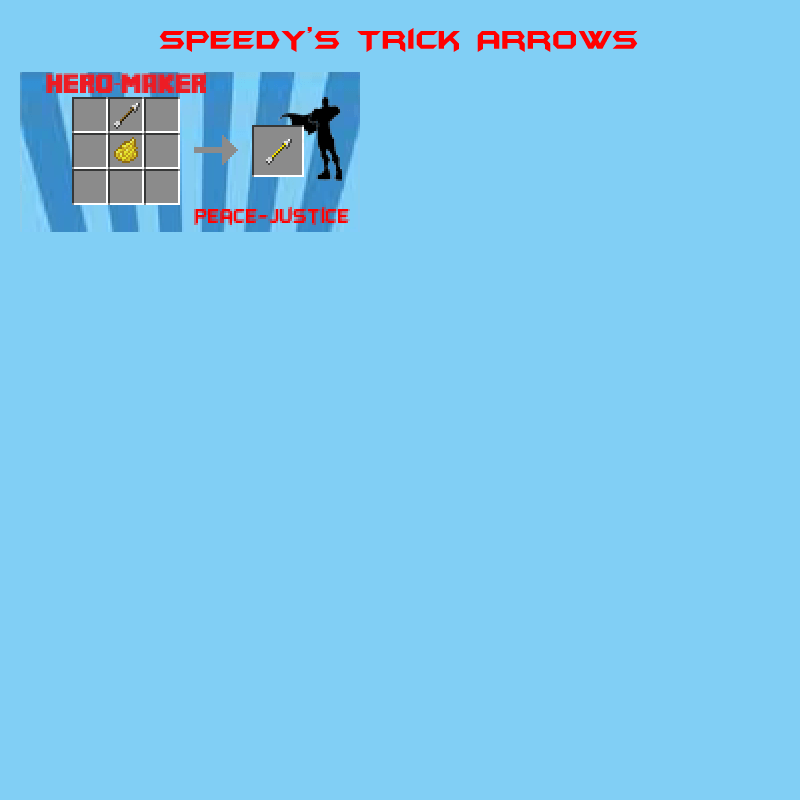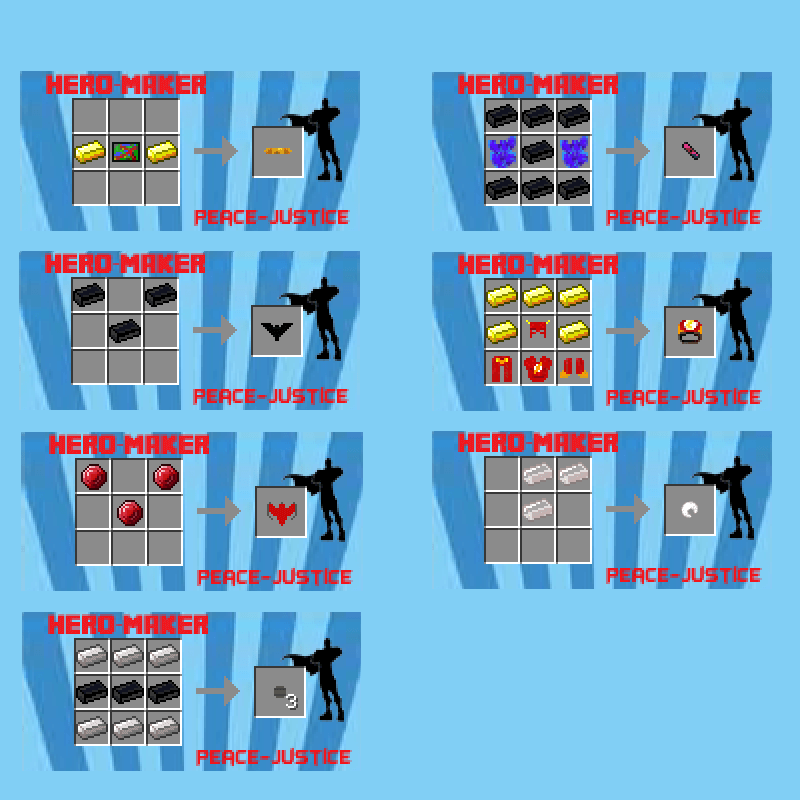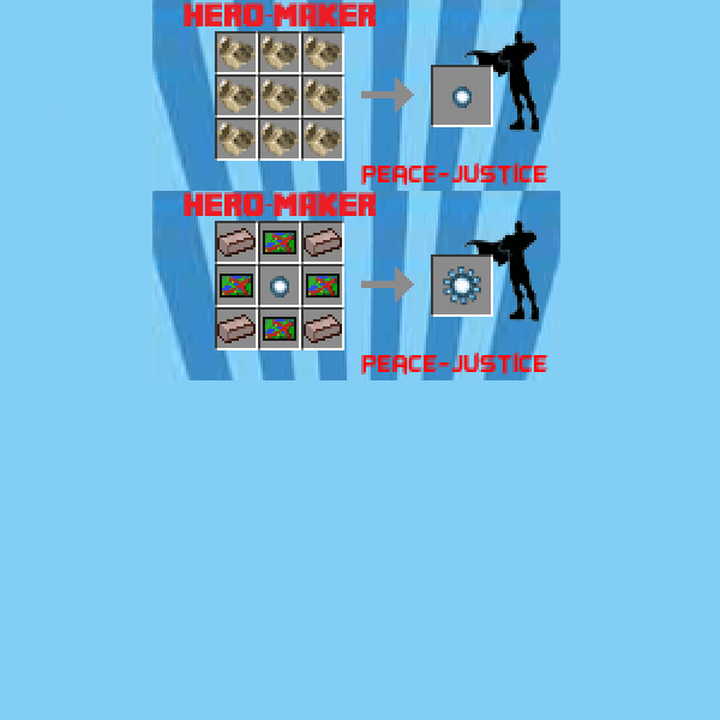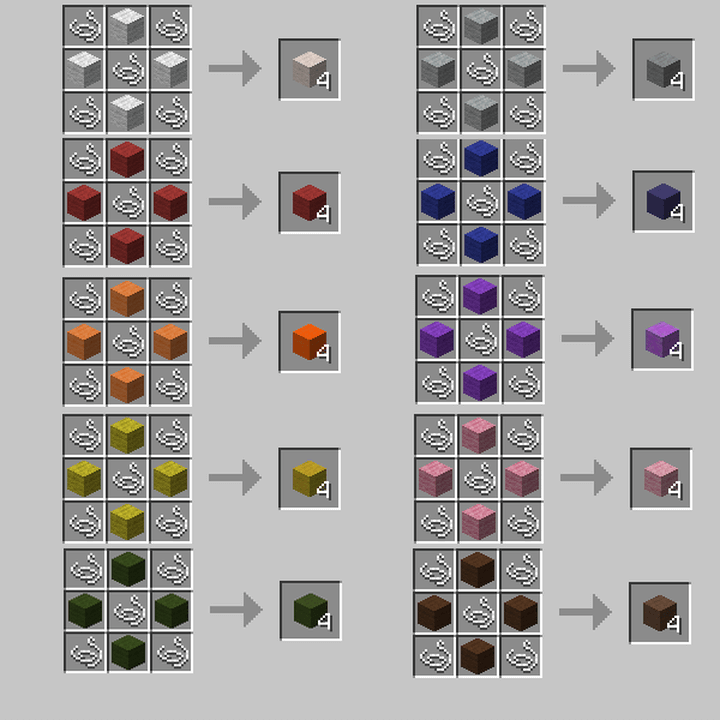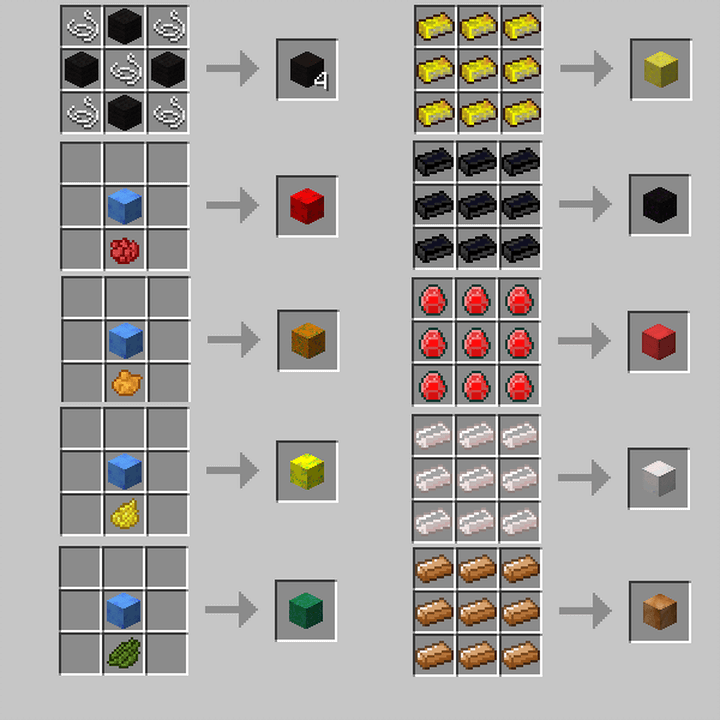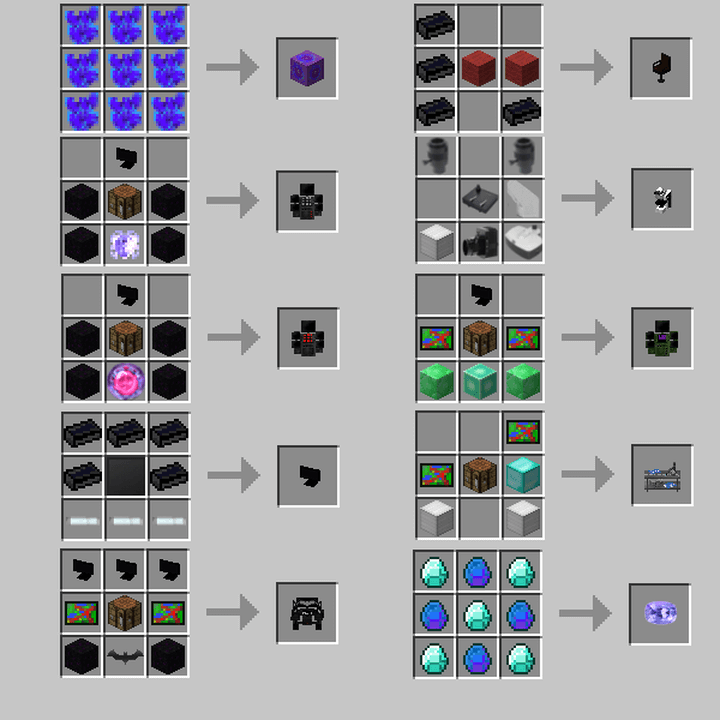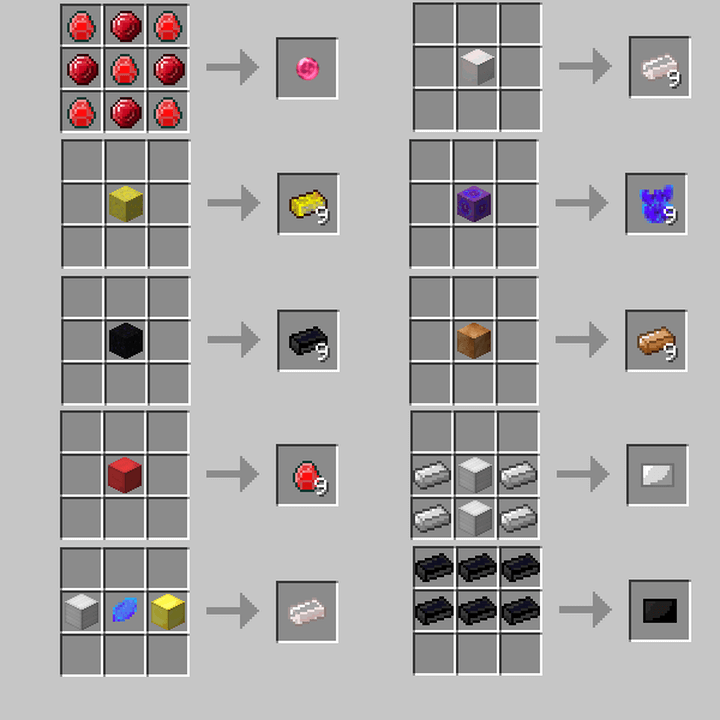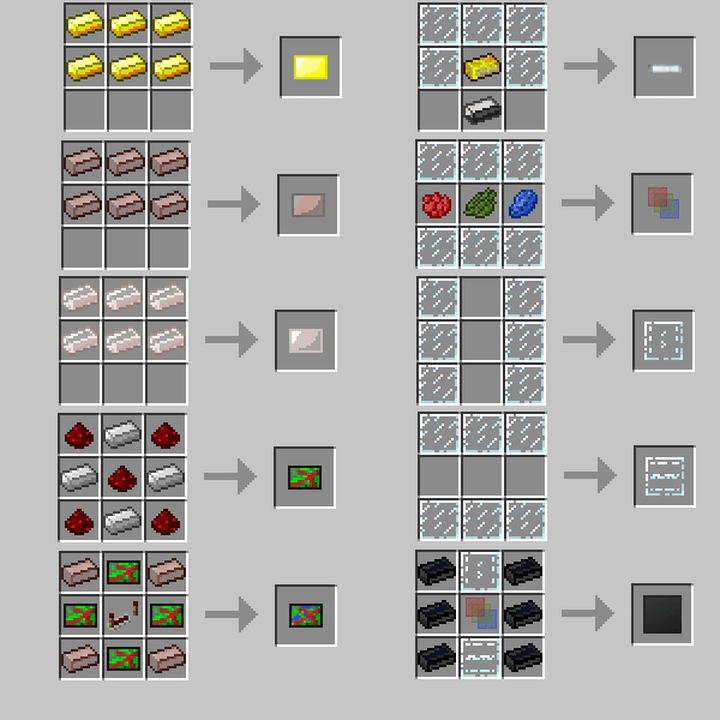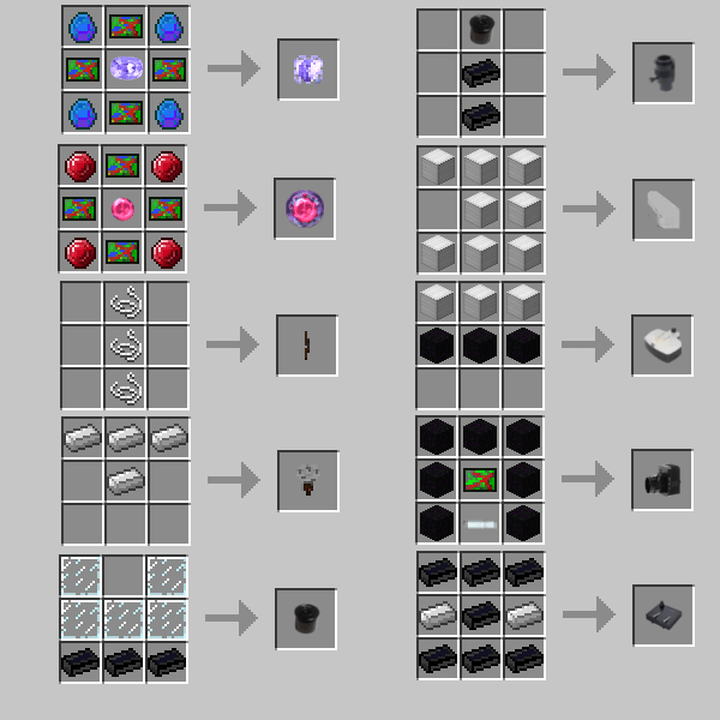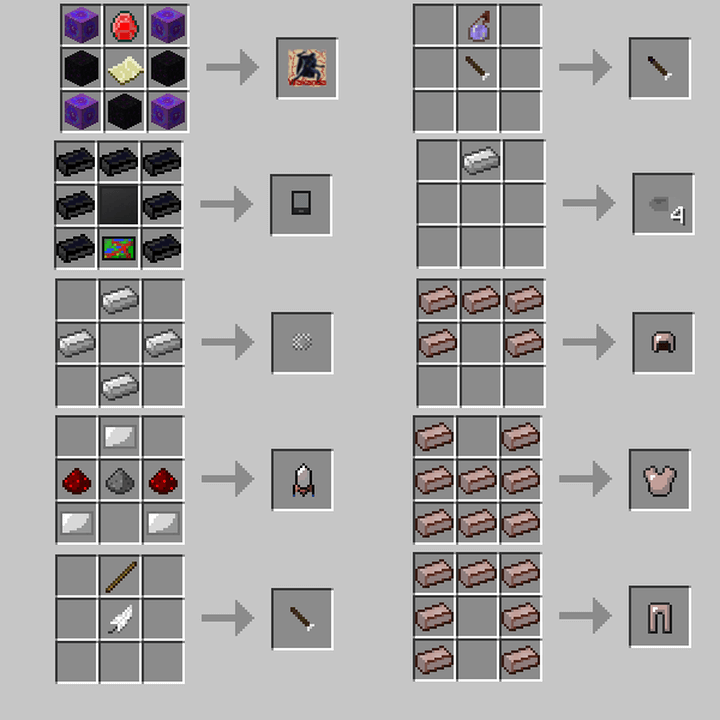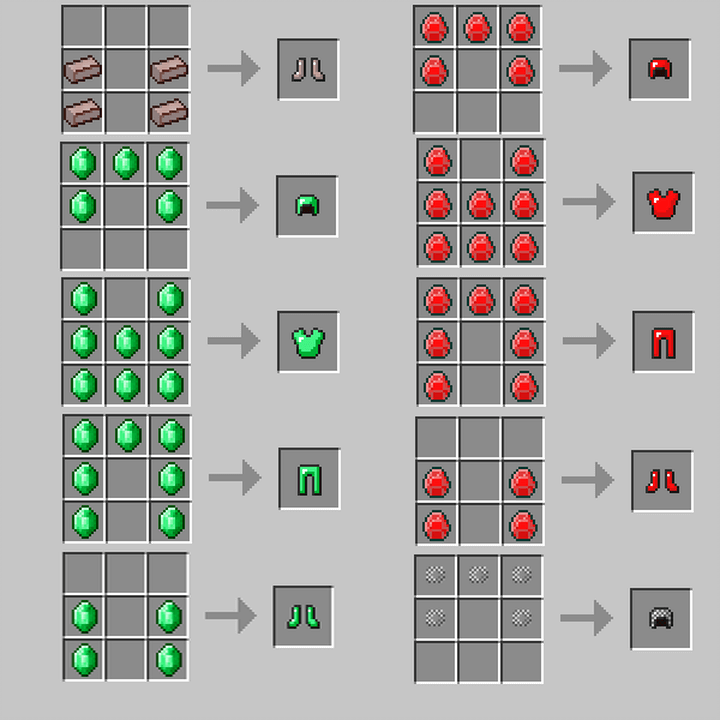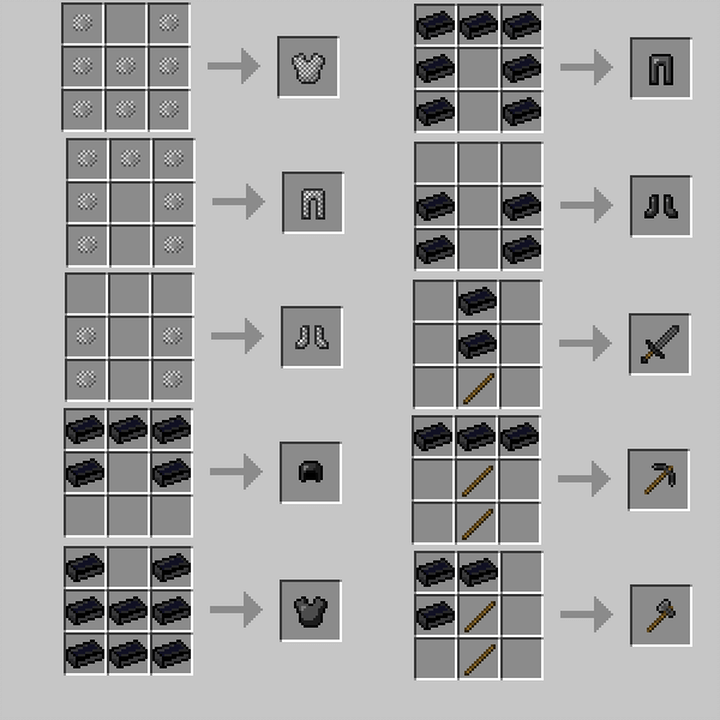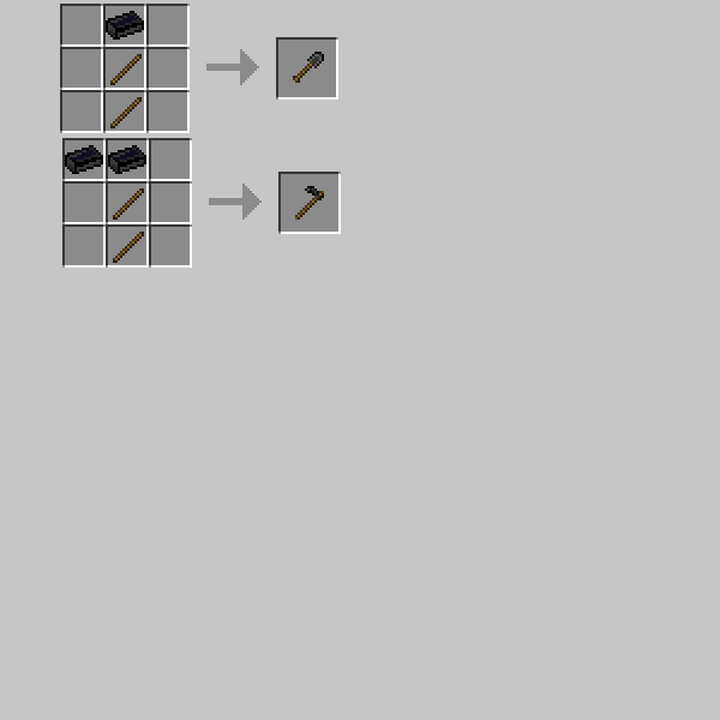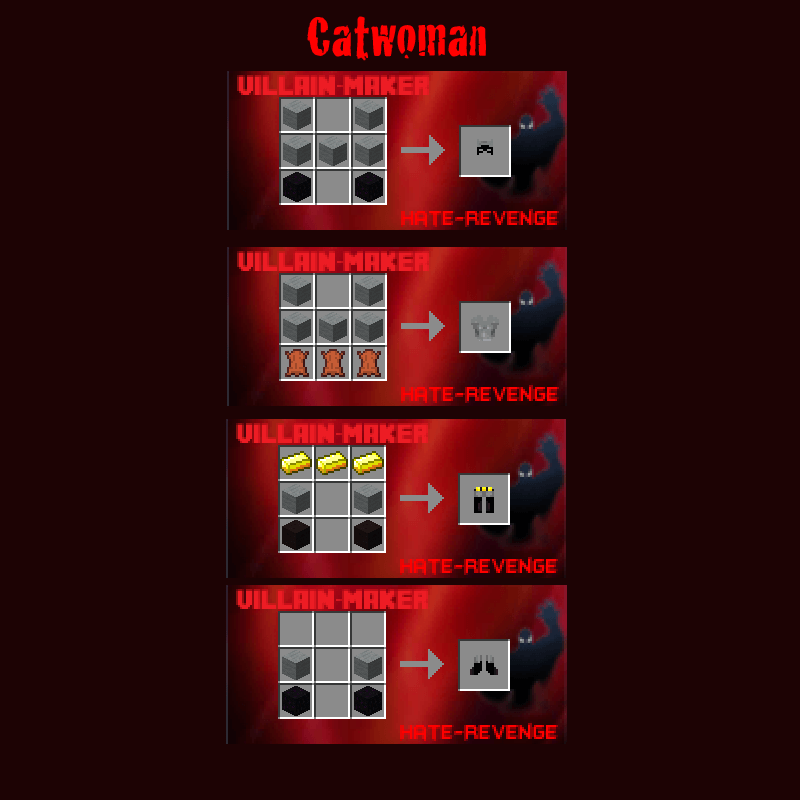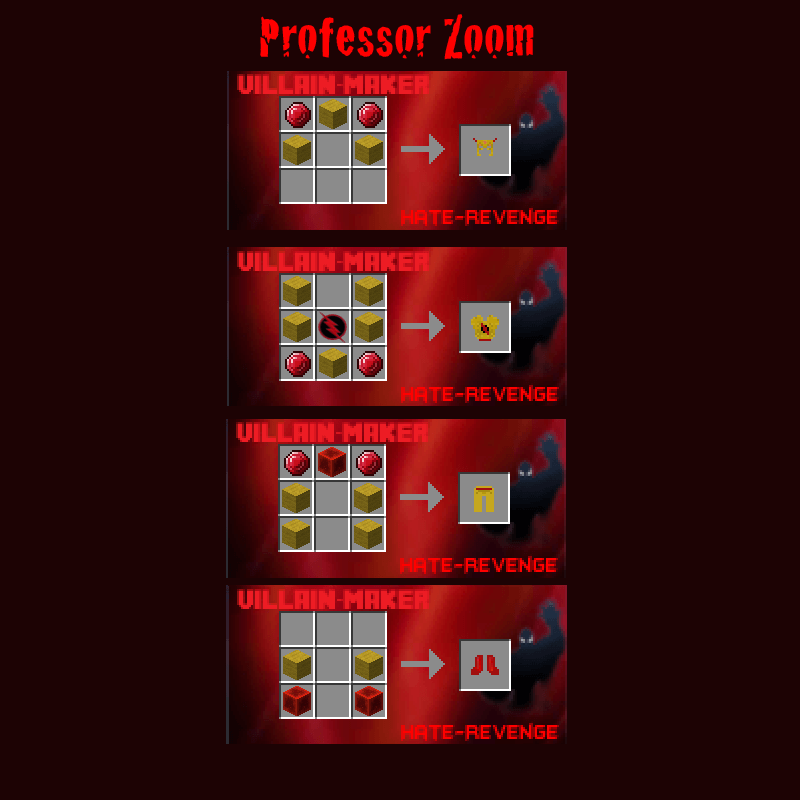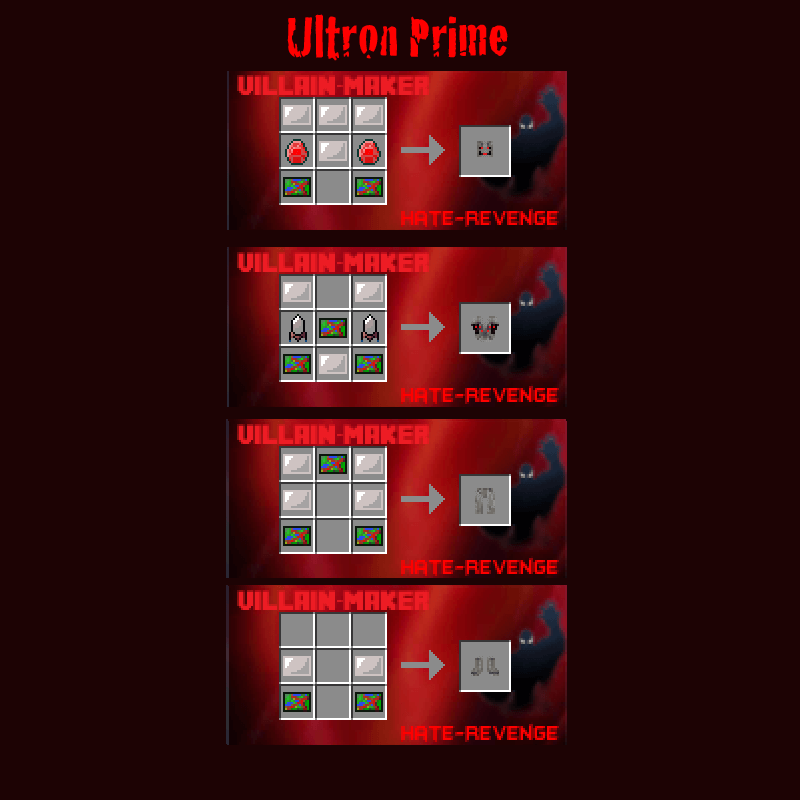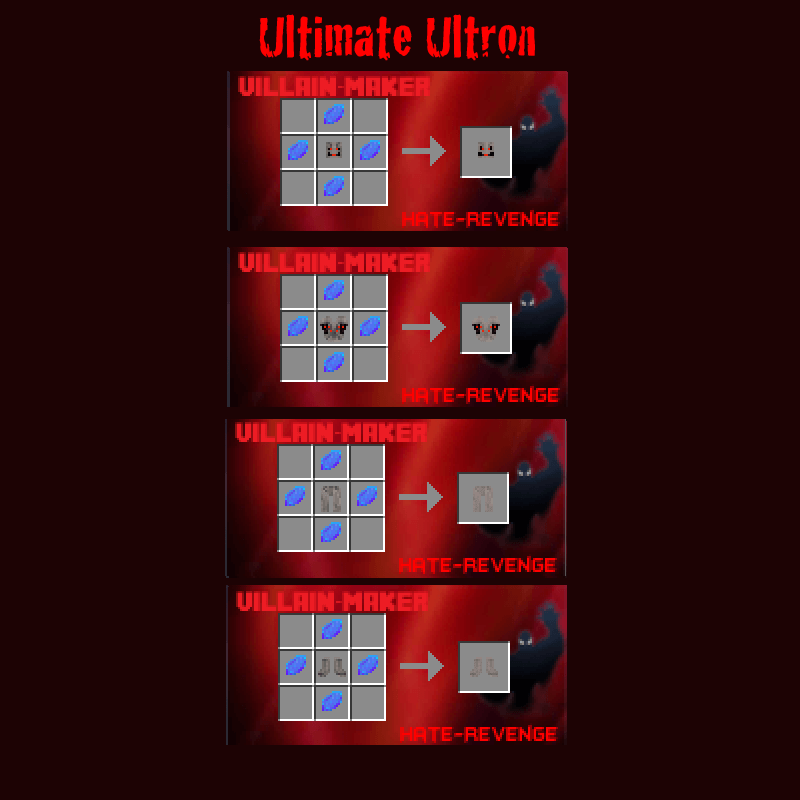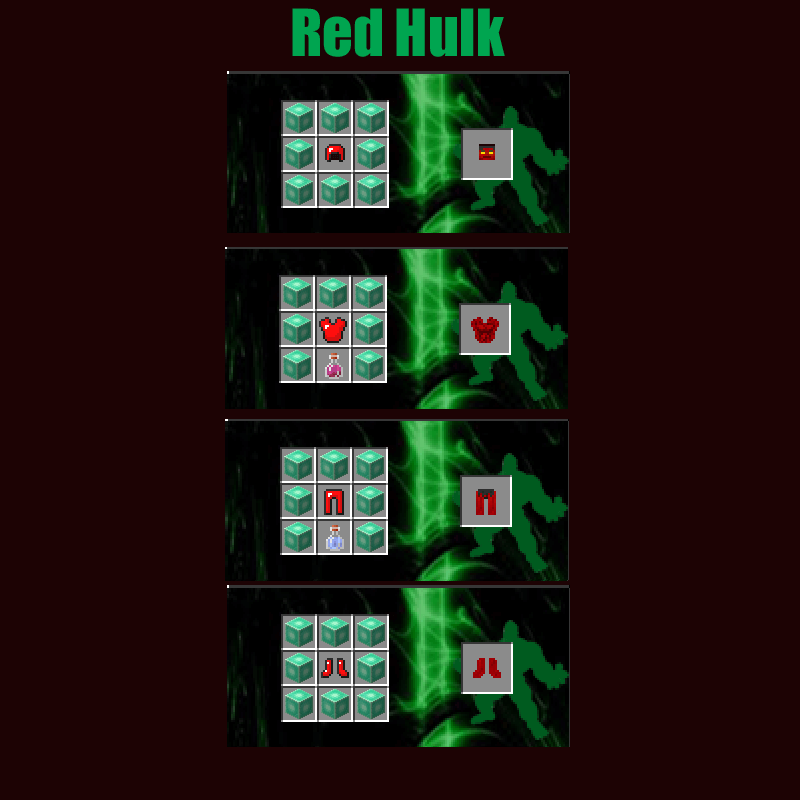 Mod Showcases:
Installed with mod:
How to install SuperHeroes Unlimited Mod?
Install Minecraft Forge on your computer, and Legends Core.
Find the Minecraft folder.
On Windows, open Run from the Start menu, type %appdata%, and then click Run.
On the Mac, open Finder, hold the Alt movie, and choose Go>Library in the top menu bar. Open the
Application Support folder and look for Minecraft. Put the Minecraft Mod you just downloaded (.jar file) into the Mods folder.
When you open the game Minecraft and press the Mods button, you will see the mod is installed.
Play Minecraft, Enjoy.
Minecraft Forge (Modding API) Installation Guide
5 steps to successfully install Forge Minecraft
1. Access and Download select Minecraft forge version, then download the installer.
2. Requires installing Java on a computer. Open the .jar file you just downloaded, make sure 'Install Client' is selected, and click the OK button.
3. Run Minecraft and select the Forge profile, then click Play.
4. Select the Minecraft Forge menu on the left and the Mods button below Multiplayer.
5. Successfully, you can enjoy the mod just installed.
Download Links:
SuperHeroes Unlimited Mod For Minecraft 1.5.2
SuperHeroes Unlimited Mod For Minecraft 1.6.4
SuperHeroes Unlimited Mod For Minecraft 1.7.10
version 4.3.12: Download from Server 1 – Download from Server 2

version 5.0: Download from Server 1 – Download from Server 2
SuperHeroes Unlimited Mod For Minecraft 1.12.2 (Updating…)
Author: Tihyo, Legends Modding Team ❘ Rating: 4.54 − 1,091 votes ❘ 1,401,268 views