Mine Mine no Mi Mod 1.15.2, 1.14.4 (Minecraft one piece mods) is a Minecraft game mod with lots of new and impressive content right in the game. Experience the anime nature, like in the hit Japanese works, combining unique lego cubes.
Virtual world games are becoming more and more popular and occupy all the advantages in the market. With many interesting and magical things, mysterious adventures have made Minecraft more and more attractive to players. Speaking of Minecraft, we have to mention the mods installed in this game. Primarily, there is the appearance of Mine Mine no Mi Mod with many interesting features of Anime characters. Mine Mine no Mi Mod really makes a big surprise for the players. This is an indispensable mod.
How do I download mine Mine No mi mod?
First, your computer must have Minecraft forge 1.15.2, 1.14.4 installed Download the mine Mine No mi mod. Then, navigate to the folder containing Minecraft. - For Windows computers, from the Start menu, open Run, enter the command %appdata% and click the Run button. - On a Mac, from Open Finder, hold Alt then Go -> Library in the top menu bar. Open the Application Support folder to find Minecraft. Put the newly downloaded mod (.Jar file) into the Mods folder. When opening a Minecraft game, press the Mods button to try the mod just installed.
Some basic weapons (like pistols and swords) are added to help players in their sea adventures. In addition, there are many mobs such as Marines, Pirates and ship-type structures, and temples to enrich the mod's content.
Relative Post:
Torcherino Mod for Minecraft 1.16.4/1.15.2
Spino's Vehicles for Minecraft – Cars Mod Minecraft
Fossils and Archeology Revival Mod for Minecraft – Awesome Dinosaurs
Preeminent features of Mine Mine no Mi Mod:
Devil Fruits are mysterious fruits found in the Minecraft world with Mine Mine no Mi Mod. After eating, you will possess supernatural powers that ordinary people cannot have. This type of strength depends on the type of fruit eaten. At the same time, Mine Mine no Mi Mod still regularly adds new fruits to the mod through updates.
All Devil Fruits are found in boxes and there are 3 types of such boxes. Those are Tier 1, Tier 2, and Tier 3. Tier 1-2 usually appear in small pirate ships while Tier 3 is only in large ships. Usually, Tier 1 contains weak Paramecia fruit, Tier 2 gives you stronger Paramecia and Tier 3 contains all Logia and Zoan.
It is not excluded that Minecraft players install this mod but have never read or watched One Piece movie. So, the mod author added a basic introduction to each Devil Fruit, each with its own ability for you to exploit. The player who ate the Logia fruit does not take damage unless the attack is Busoshoku Haki, other Logia attacks, or with weapons made of Kairoseki.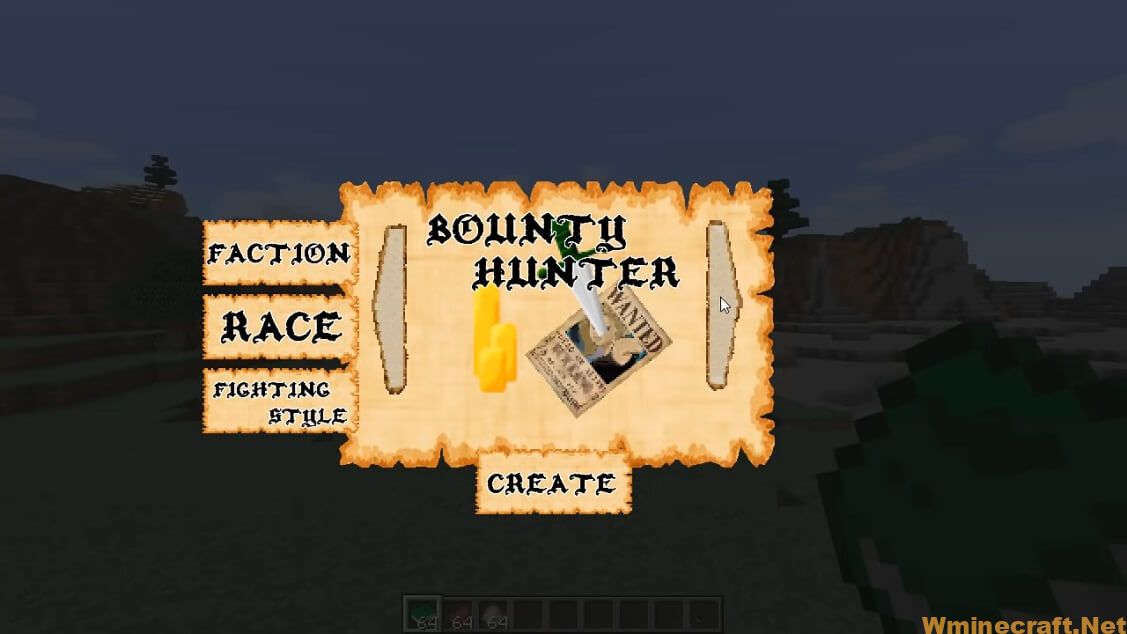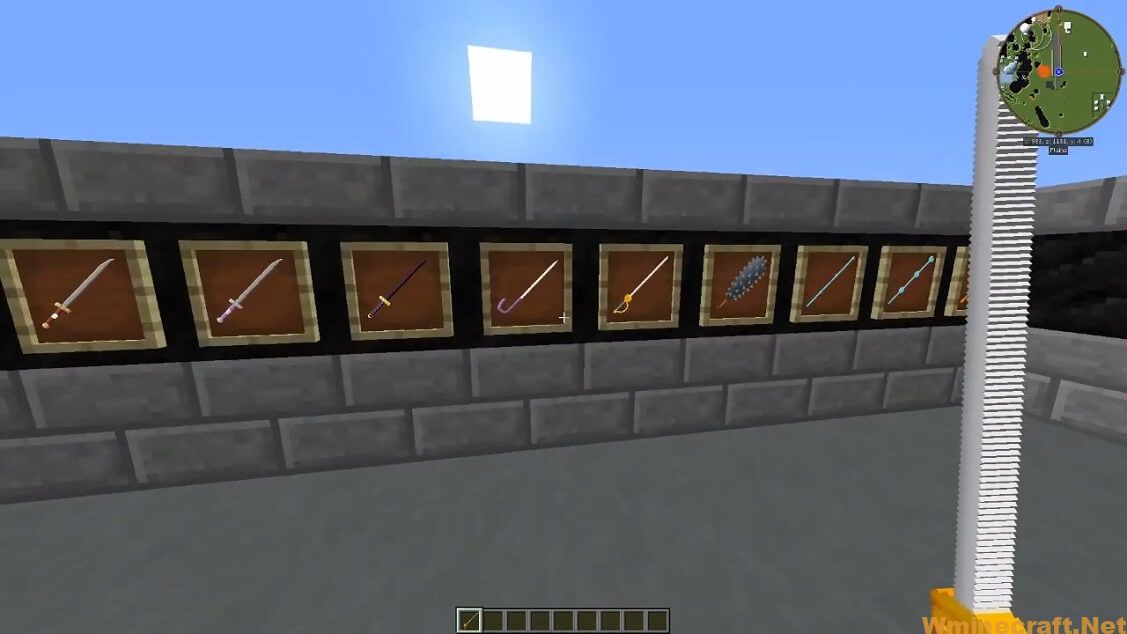 Logia's power can help you fly. The main power from the Paramecia fruit is used to manipulate surrounding objects or concepts, creating a broad attack. The rarest and least visible type in the mod is Zoan – capable of transforming the character's body into an animal.
Kairoseki or Sea Stone is a common ore in Mine Mine no Mi Mod. The spawn frequency is 6 ores per square block and is held by the player who eats the Devil Fruit. They can be held in their hands or in their pockets but have no right to wield this power. It is built into Kairoseki cubes and Kairoseki bullets.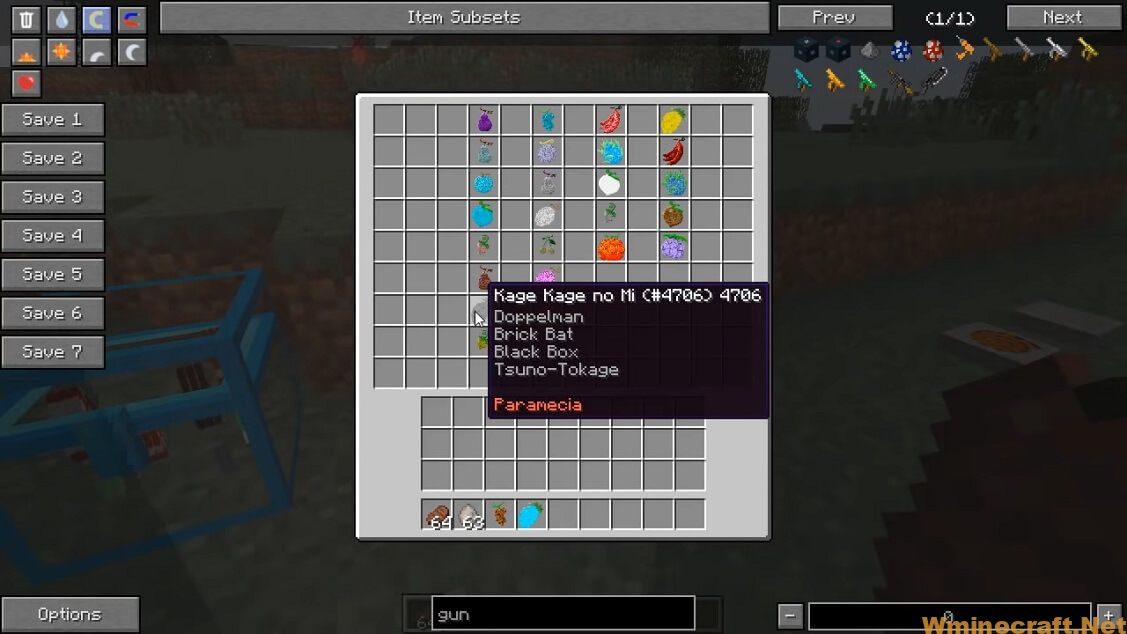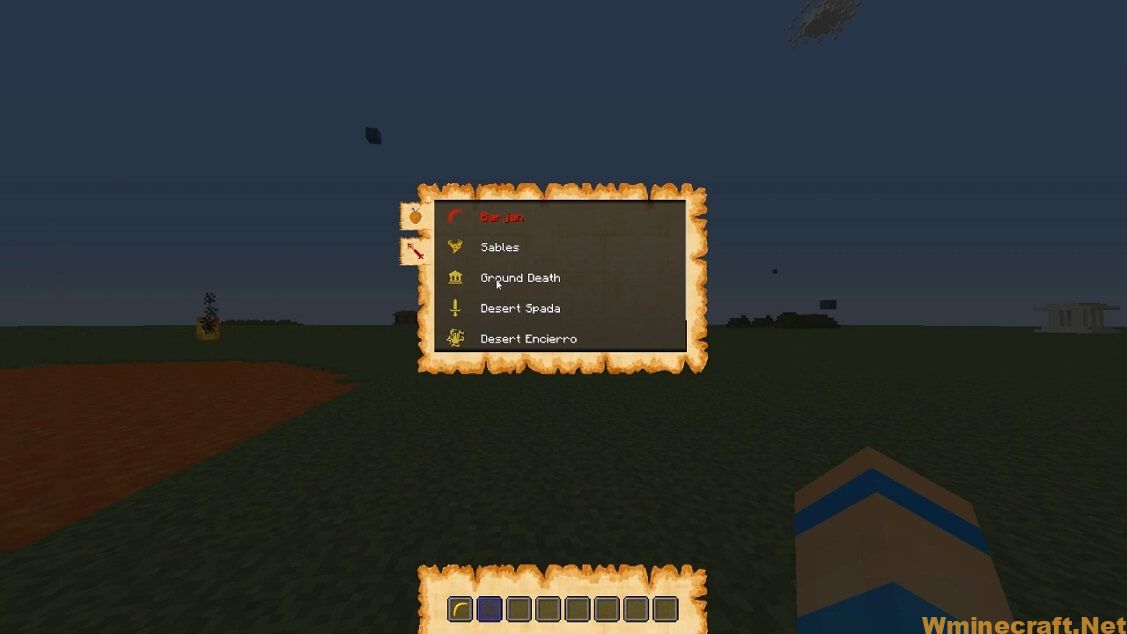 Shooting a player eating a Devil Fruit with Kairoseki bullets will deal damage regardless of whether the target has eaten the Logia or not. 
Kairoseki is quite similar to the Busoshoku no Haki in that the items associated with it attack the Logia player.
Mine Mine no Mi Mod is one of the most interesting mods that help players feel a lot of new feelings when playing Minecraft. Please try to experience this mod!
Crafting Recipes: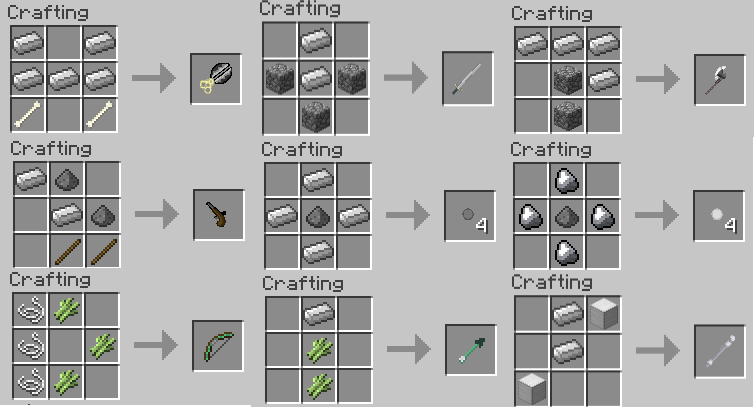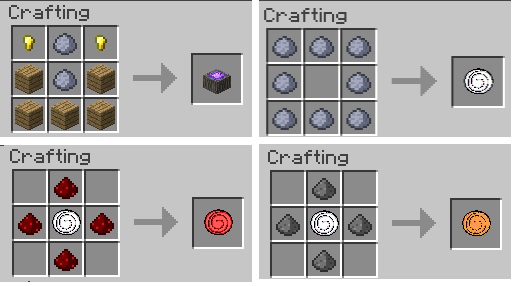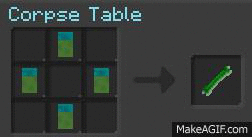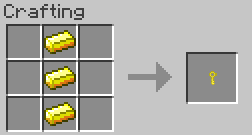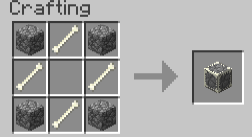 Minecraft Forge (Modding API) Installation Guide
5 steps to successfully install Forge Minecraft
1. Access and Download select Minecraft forge version, then download the installer.
2. Requires installing Java on a computer. Open the .jar file you just downloaded, make sure 'Install Client' is selected, and click the OK button.
3. Run Minecraft and select the Forge profile, then click Play.
4. Select the Minecraft Forge menu on the left and the Mods button below Multiplayer.
5. Successfully, you can enjoy the mod just installed.
Mine Mine no Mi Mod for Minecraft Download Links:
Mine Mine no Mi Mod For MC 1.6.2:
Mine Mine no Mi Mod For MC 1.6.4:

Mine Mine no Mi Mod For MC 1.7.2:

Mine Mine no Mi Mod For MC 1.7.10:

Mine Mine no Mi Mod For MC 1.14.4:
Mine Mine no Mi Mod For MC 1.15.2:
Author: Wynd ❘ Rating: 4.53 − 948 votes ❘ 987,934 views