If you are a fan of Minecraft, you will get used to collecting various things from blocks which are dug up, ores which are mined to something drops from hostile mobs. In fact, this can create a huge mess for players like you. Not to mention storing those things later and sorting things out is a time-consuming process. As a result, many players just dump what they have in one box and leave things messed up. Inventory Tweaks was born to help players solve this problem. It is perfect for people who do not want to waste time sorting goods from their warehouses. With Inventory Tweaks, you can do it with one click instead of multiple times.
Overview of Inventory Tweaks  Mod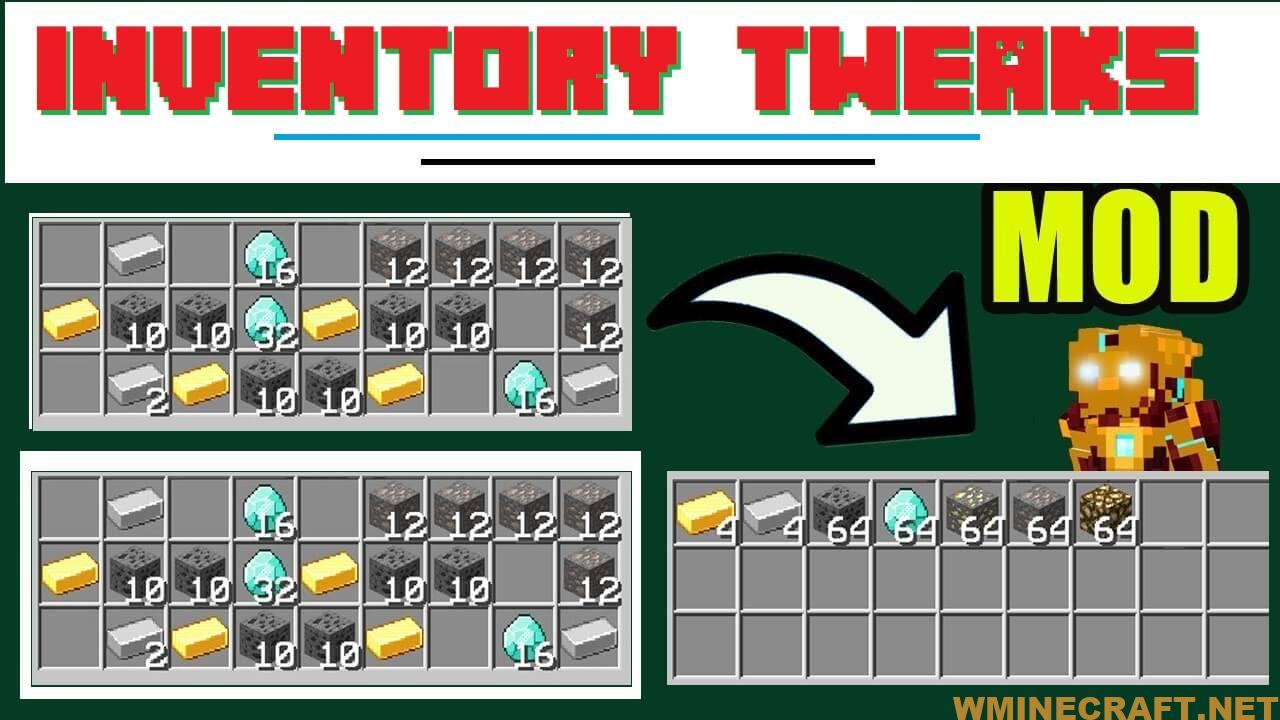 With Inventory Tweaks Mod, you can set some parameters and conditions that Inventory Tweaks will refer to when it sorts your inventory. On the other hand, Inventory Tweaks loads more items into the player's hotkey bar when there is a gap automatically. This can save players a lot of time in the Minecraft world.
Also, when tools become damaged due to use, they will be replaced with new tools from your inventory in case you bring additional tools. The process is so fast that not having anything near the player fills up new empty spaces near the player when their tool breaks. Thanks to that, you no longer need to open the repository and move things around after the tool breaks.
In addition, it is also compatible with most other mods. However, you may be blocked from playing online if the server is using an anti-cheat plugin.
Relative Post:
Charm Mod for Minecraft 1.16.4/1.15.2 – Christmas Mods
MoreCraft Mod adds many items and blocks
Howling Moon Mod for Minecraft 1.12.2 (Werewolf, Halloween Minecraft)
How does it work?
With Inventory Tweaks Mod, you can efficiently manage every aspect of your warehouse. It does not matter if you will be playing in single player or multiplayer mode.
On the other hand, Inventory Tweaks Mod can replace your tools when they are broken and once they are empty. Inventory Tweaks Mod will arrange them all for you with just one click. In particular, Inventory Tweaks Mod can provide you with a lot of great shortcuts. Thanks to that, you can move quickly without any difficulty.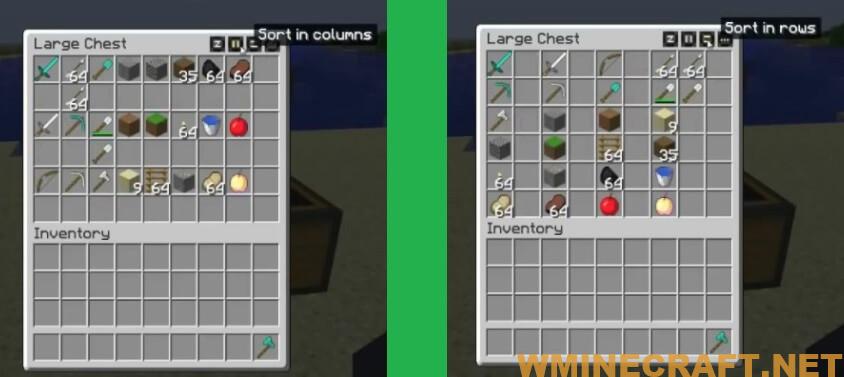 Its future
– Inventory Tweaks Mod quickly replaces your tools when they break down and item stacks after being emptied automatically
– Inventory Tweaks helps organize your inventory and chests with just one click
– With Inventory Tweaks, you will be provided with many powerful shortcuts for moving items
– Inventory Tweaks helps you fully customize the way your inventory is organized, thanks to smart configuration files
Screenshots: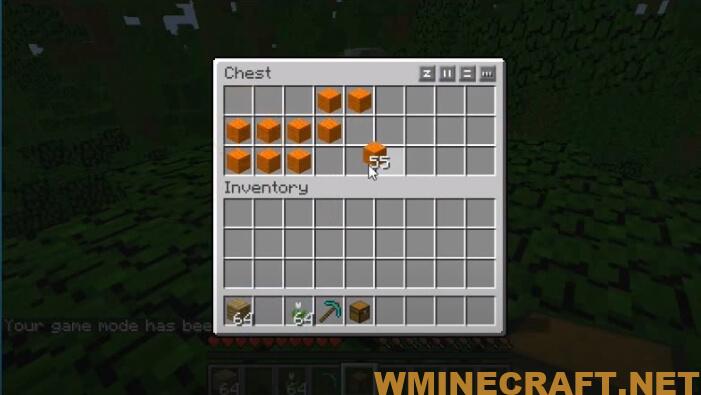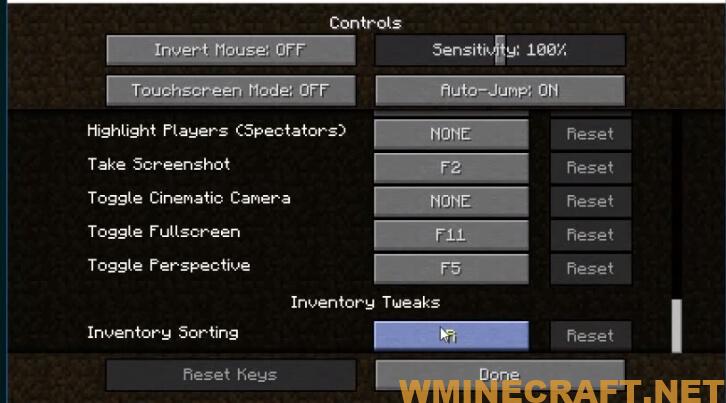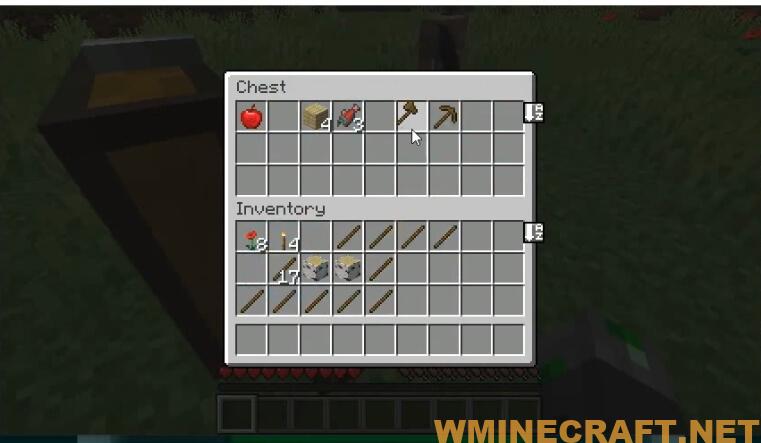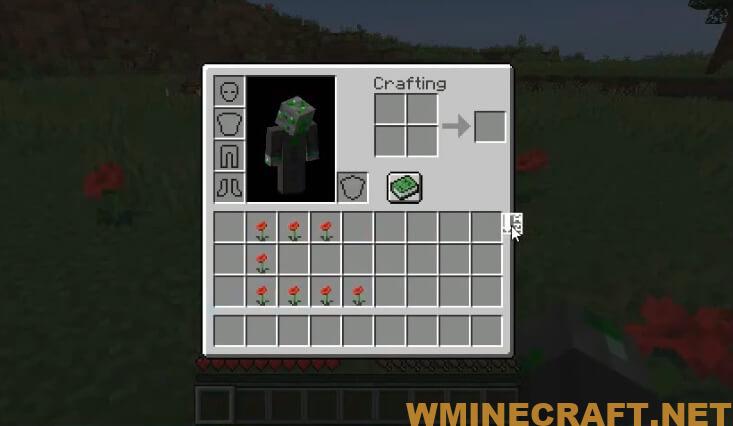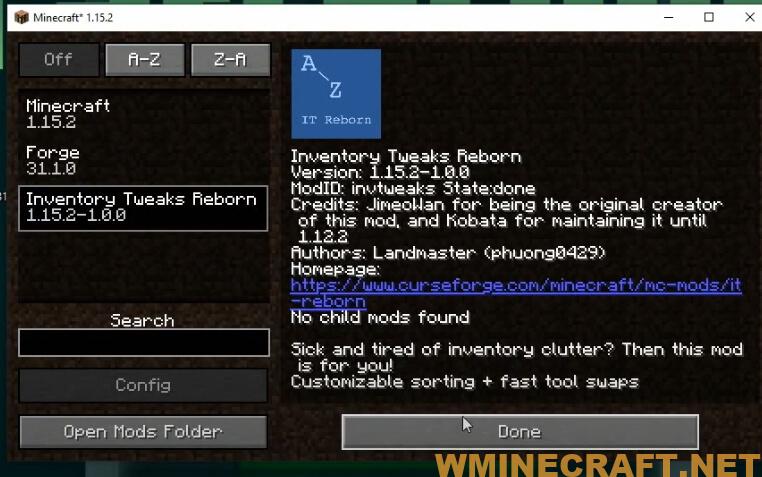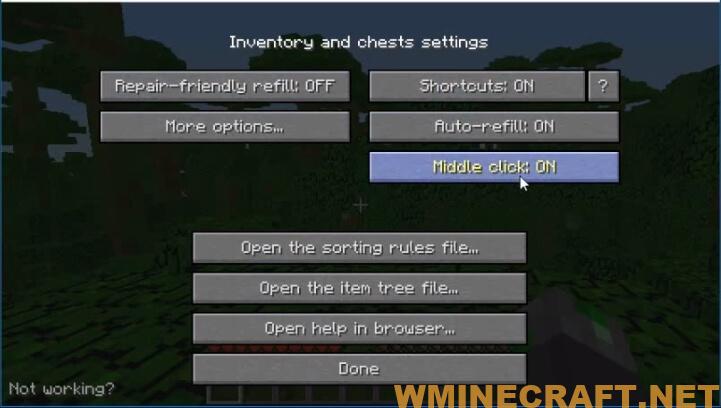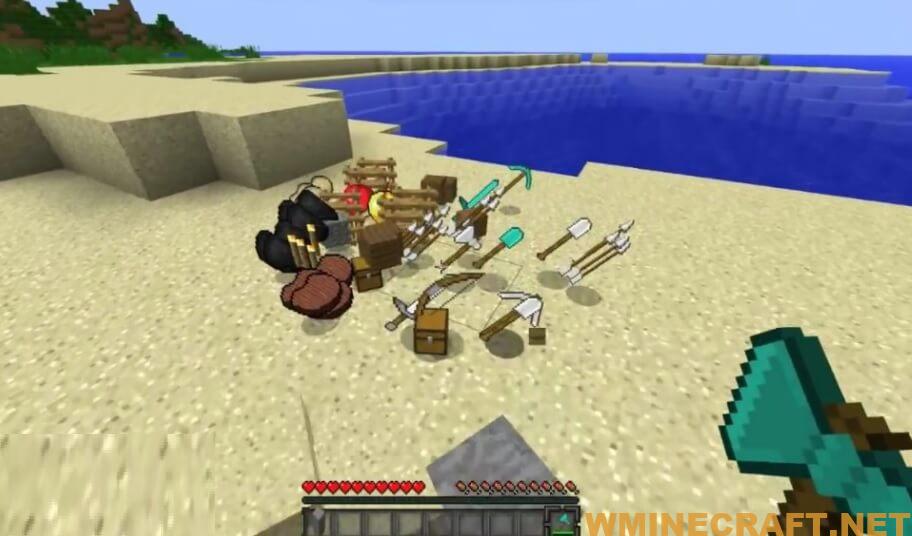 How to use:
Basic use
Just start playing Minecraft, you can already use most features of the mod. Notice the "…" button that just appeared on the top-right corner of your inventory? This leads to the mod settings screen, if it's there it means that the mod is installed correctly.
Inventory sorting
Trigger the sorting in your inventory by using the middle click, or by pressing R (by default), at any time. If you want to change the shortcut, you can do that from the "…" menu in your inventory.
Tip: The middle click shortcut behaves differently if you target the crafting input: in that case, it will adjust the item amounts to balance them, helping optimize your recipe input. For example, if you want to make sticks, it will make sure your wood will be split equally between the top and the bottom stack.
Chests sorting
When you open a chest, you will see three additional buttons on the higher part of the screen. They allow to sort items in different ways ; but you can also use the middle click if you prefer (click several times to switch the sorting method).
Auto-refill
If you eat an item, break a tool or empty a stack by placing blocks, the mod will automatically fetch if possible a similar item from your inventory.
Note:
Click on the "…" button from your inventory to explore the features (yay, inventory shortcuts!) and customize the settings of the mod.
You don't even have to be in your inventory to use the R shortcut.
So what are you waiting for? Give it a try now!
How to install:
How to Use Forge to Install Minecraft Mods (Client Side)
How To Install The Fabric Mod Loader After Downloading It
The newest Minecraft Mods are available right now.
Download Links Inventory Tweaks Mod 1.12.2-1.11.2:
Minecraft Game version 1.7.2:
Minecraft Game version 1.7.10:
Minecraft Game version 1.8.0:
Minecraft Game version 1.8.9:
Minecraft Game version 1.9.0:
Minecraft Game version 1.9.4:
Minecraft Game version 1.10.2:
Minecraft Game version 1.11:
Minecraft Game version 1.11.2:
Minecraft Game version 1.12:
Minecraft Game version 1.12.1:
Minecraft Game version 1.12.2: