Flows HD Resource Pack – Making your Minecraft world more amazing
If you are looking for a package that really makes everything in Minecraft look smooth and beautiful, Flows HD Resource Pack is a good suggestion for you.
Flow's HD resource pack gives you a complete change in your experience using it in Minecraft. Currently, Lukolaz is currently very well maintaining Flow's HD Resource Pack. They created a special website for the package and two different resolutions including 64x and 128x for download.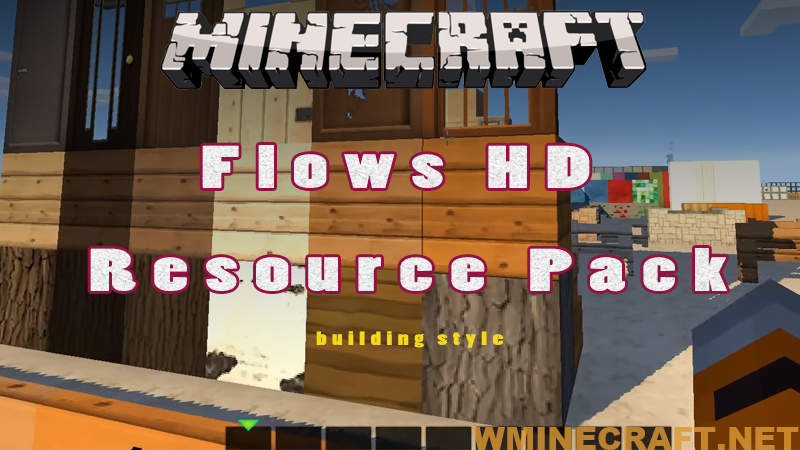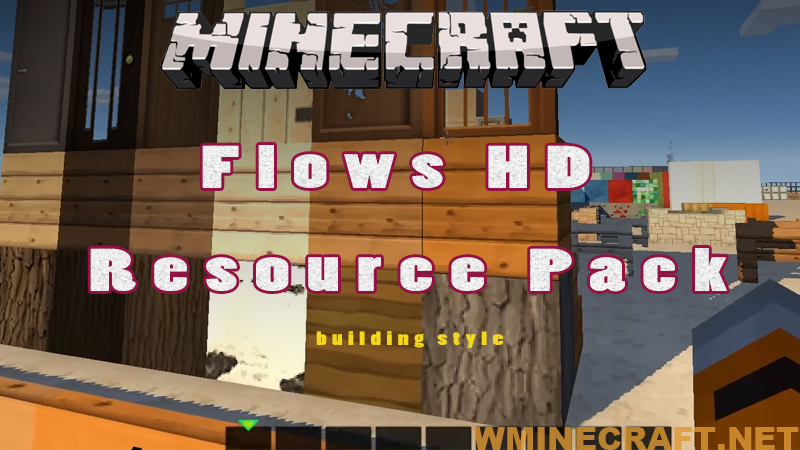 The Flows HD texture pack is distinguished by its vivid, energetic appearance. Its developer was inspired by a variety of resource packs, which encouraged him to merge their best components to produce this incredibly unique resource pack. Its game-changing textures are the culmination of years of development that have all led to this point. Around the time of the release of Minecraft version 1.2.5 in 2012, the voyage of the original Flows HD began. This was supposed to serve as the base for all subsequent iterations of the pack. ArtFlo91, the project's original developer, has since delegated the development work to others. Following some revisions from Eisregen and Lukolaz, Exevium spent a significant amount of time refining the textures before retiring from the pack. Since listing every contributor would take some time, we'll stop here. But don't worry, the Flows HD resource pack is still frequently updated for the most recent iterations of Minecraft. This pack's gorgeous aesthetics and premium textures, which nevertheless manage to preserve Minecraft's distinctive qualities, are immediately seen when you launch the game for the first time after installing it. The major objective was to modernize the game without compromising any of its essential components. Since the textures are created in such a way that almost all constructions look great, whether they are medieval or modern, spooky or cheerful, The Flows HD is highly popular with gamers that prefer to focus on constructing. You should absolutely try out this pack even if you aren't a builder and just want to see the game in a fresh, cutting-edge way. You'll probably notice a big change in the sky without even glancing at the blocks. It underwent a total makeover, changing from clear to a new hue of blue. The atmosphere of the game is enhanced at night by the moon's somber radiance. This wonderfully complements the adjustments made to the game's vegetation.
The spiked grass is now pointing in all directions, giving them a much more realistic and less pixelated appearance. Since seagrass has also been altered, this modification can be seen even underwater. Don't worry if you're playing Minecraft on a system that can't run Java, like Playstation, Xbox, Android, or iOS. The full resource pack was converted to the Bedrock version of Minecraft by a programmer going by the handle of PLAYGAMEMPE. Since all of the textures are same across all versions, you may feel the metamorphosis that Flows HD offers. Although it's not strictly required, developers advise installing Optifine in addition to this resource pack. Otherwise, it's possible that some textures won't load properly. It will assist in properly connecting every block, which is significant because the pack depends on this function to deliver the best experience. Additionally, if all of the settings are proper, it can help you achieve a few more frames per second. You shouldn't count on it to give you better performance in Minecraft Bedrock since there isn't yet an official Optifine version of that game. When it comes to resource usage, Flows HD uses a lot more than the standard version of the game. There were two resolution options available in older releases of Minecraft: 6464 and 128128. The smaller development team, however, totally shifted their attention to the higher quality version. This requires your PC to generate 8 times as many pixels, which can become problematic if your components are less robust. If you intend to use the pack, this is one additional reason to install Optifine. If you don't care about it, you can utilize shaders in addition to Flows HD to improve the game's aesthetics even more. Although it might be rather taxing, the Flows HD texture pack really changes the game. You won't typically find the variety of styles that make it perfect for construction in another resource collection. Due to its lengthy history, it had lots of opportunity to develop and become bug-free. There is little doubt that there is still a lot to see from the Flows HD resource pack given that the updates are continually being made.
Overview of Flows HD Resource Pack 
Flows HD was developed by ArtFlo91 and later transferred to Lukolaz and Eisregen to perform some upgrades. Finally, it was shipped to Exeveium. Exeveium has refined every smallest detail of the ingredients in this package. Therefore, he gave the player a perfect product, which has a magical effect on the Minecraft image. In fact, Flows HD Resource Pack makes Minecraft images smooth, natural and pleasant.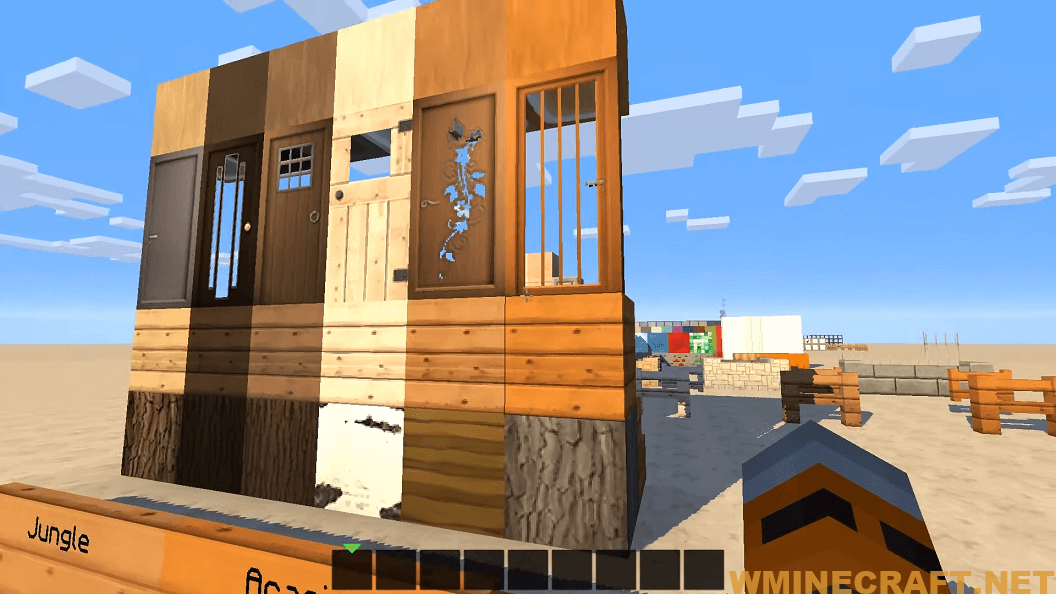 It is true to say that the Flows HD Resource Pack makes image components look extremely sharp and vivid. Specifically, Flows HD Resource Pack  makes in-game items carefully polished for great sharpness. Thanks to that, they have a clear and beautiful shape. The Minecraft world comes to life and is more pleasant with the vegetation that looks more natural and creates an eye-catching contrast with the clear sky. On the other hand, the Flows HD Resource Pack is available in many variations, starting from the default x128 version, you can choose from your own discretion. Players also have access to a variety of add-ons to make the gaming experience more enjoyable.
Flows HD Resource Pack for Minecraft is known to be suitable for all types of different construction styles due to its many different textures. Thanks to using this pack, you can build medieval, modern, or even futuristic, and Flows will still look great. It makes the world an absolute treat to watch and play through the game. While the variant is the powerful Flows HD suit, it's also excellently done to match each vignette together without any quirks. Although the package is primarily focused on a modern building, no one will stop you from being creative. The texture is clean, quiet and is one of the highest quality in the community right now. It comes with a substantial resolution, so you will be pleased to choose whatever suits your style of play.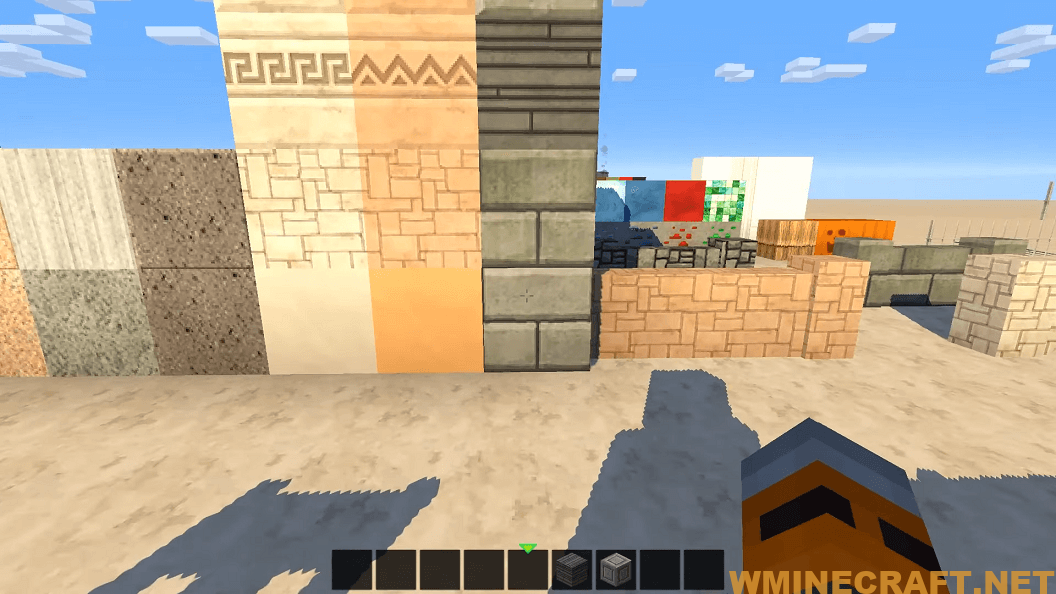 All in all, if you are looking for ways to make Minecraft graphics more attractive without changing its traditional classic style, Flows HD Resource Pack is a good choice for you. The Flows HD Resource Pack helps you to solve the difficult task that has puzzled some of the best minds in Minecraft over the years. Besides, it offers one of the most vivid and eye-catching visuals, while doing a great job preserving the game's original block design.
Resource Pack Previews: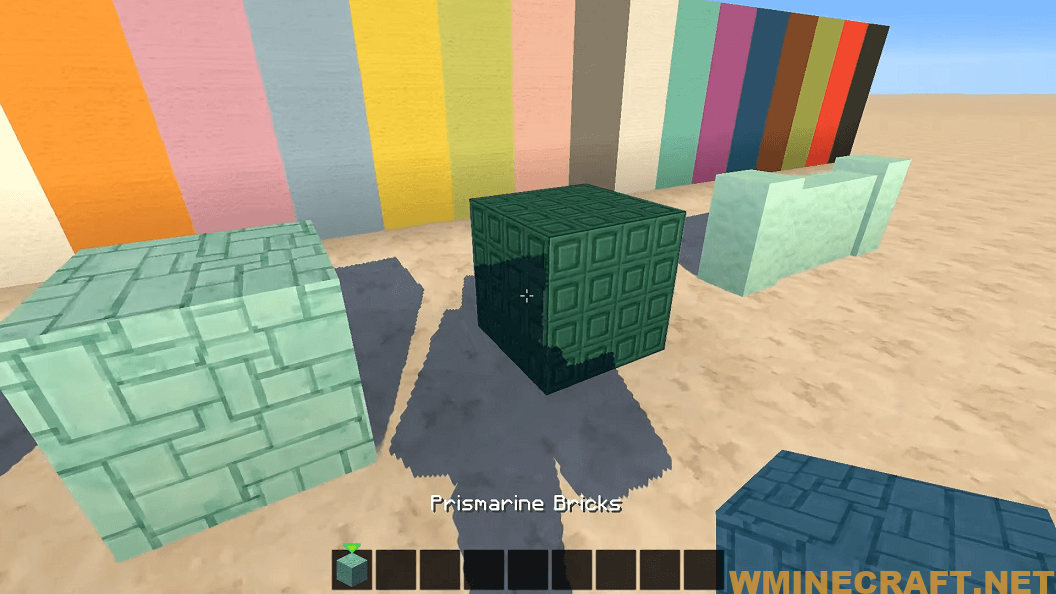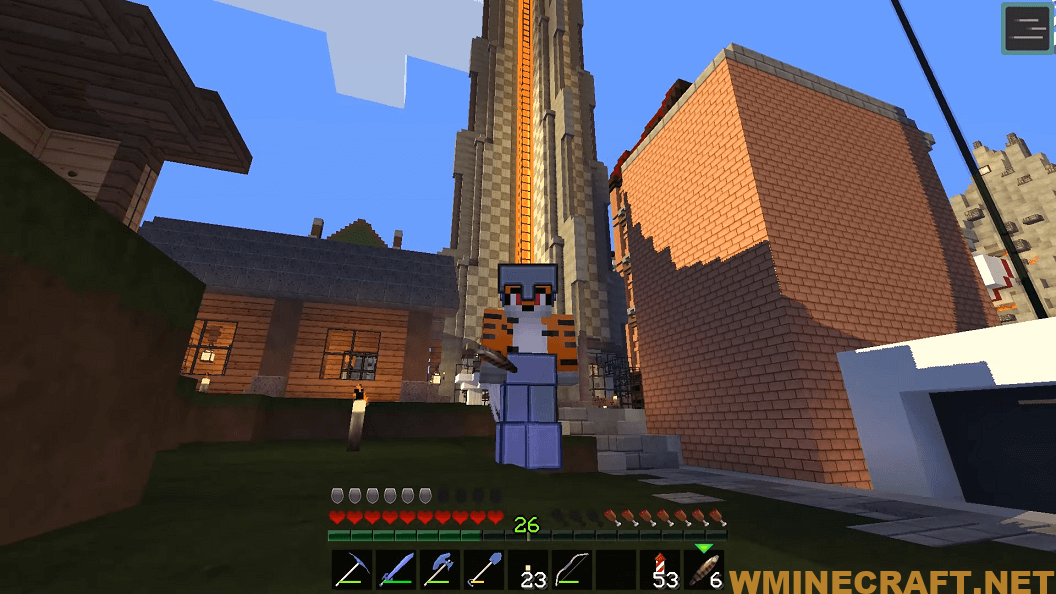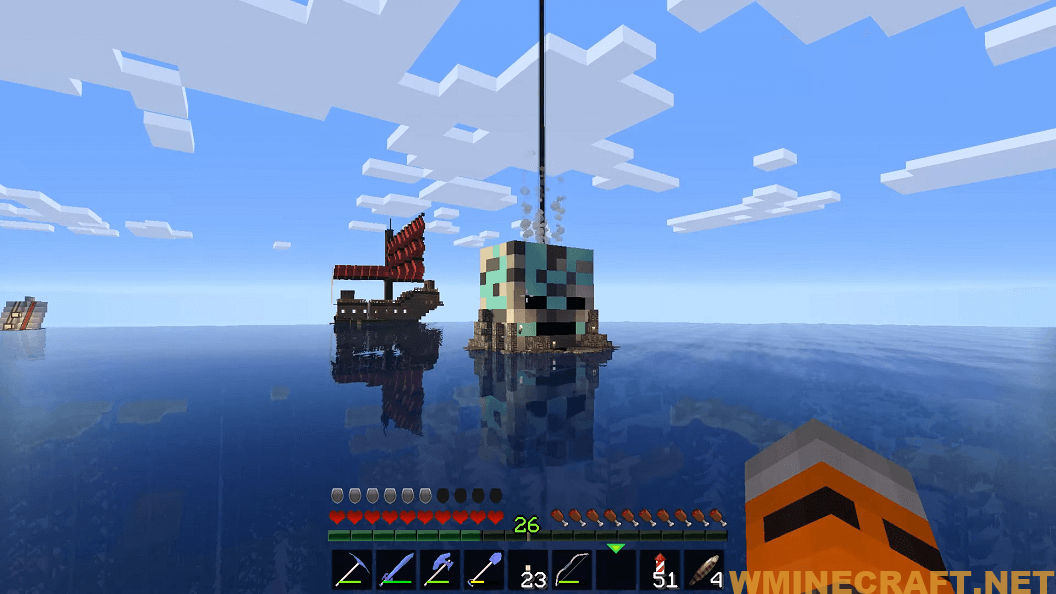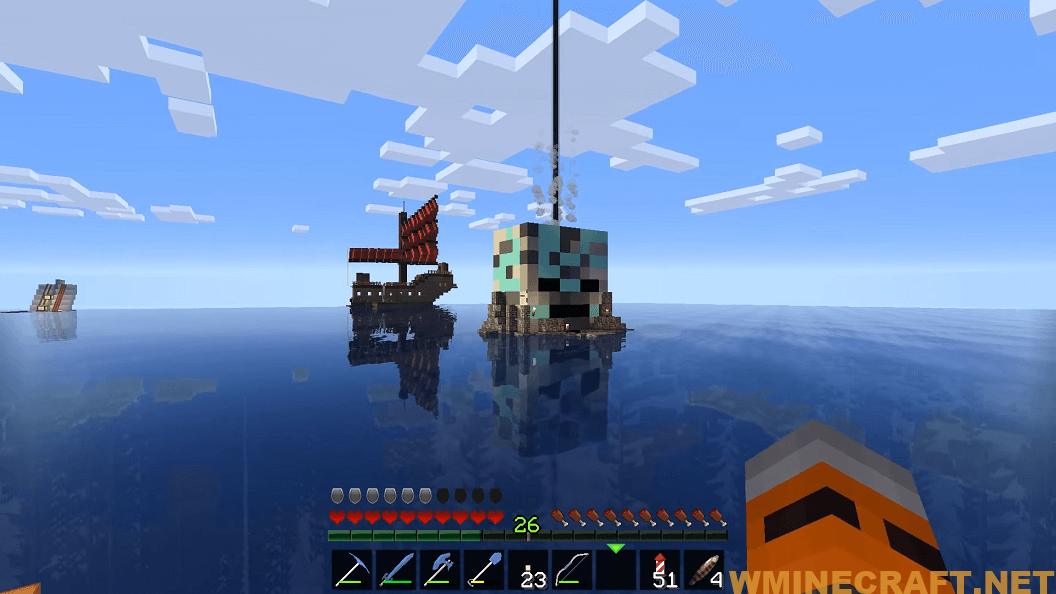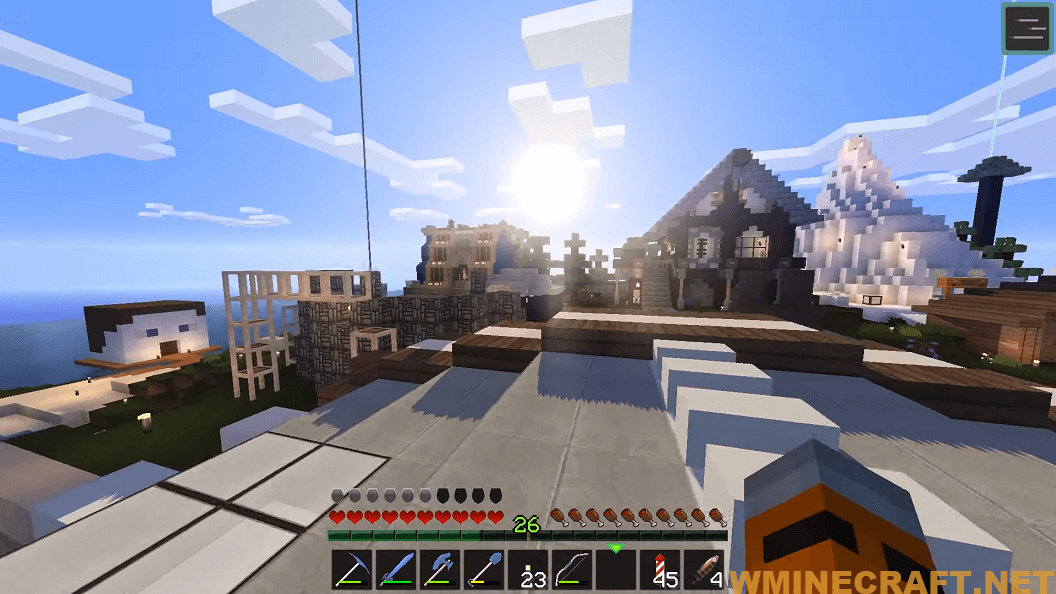 How to install Resource Pack:
Requires:
Download a resource pack, you should get a .zip file.v
Open the folder to which you downloaded the file.
Copy the .zip file.
Open Minecraft.
Click on "Options", then "Resource Packs".
Choose "Open resource pack folder".
Paste the file into the resource folder in Minecraft.
Go back to Minecraft, the resource pack should now be listed and you can activate it by choosing it and hitting "Done".
What is The difference between Minecraft texture packs and resource packs?
Both are the same! There is no difference between Minecraft Texture Packs and Minecraft Resource Packs.
In Java Edition, 1.6 texture packs were replaced with resource packs, which change the textures of the game and things like sounds, music, language files, fonts, splash texts, and more. Texture packs only modify the game's decoration; resource packs can modify decorations, audio files, animations, etc.
What do mods and data packs do in Minecraft?
Mods make the game more enjoyable; change the default game code.
Resource Packs change textures, sounds, models, and other resources that are already in the game. Data Packs provide a way for players to customize their Minecraft experience further.
Flows HD Resource Pack 1.15.2 – 1.14.4 – 1.12.2 Download Links:
Minecraft Game version 1.18.2, 1.19.1, 1.19

(It's may say not incompatible but it will work)
128x: Download from Server
Minecraft Game version 1.11.2/1.10.2 (64x)
Minecraft Game version 1.11.2/1.10.2  (128x)
Minecraft Game version 1.12.2 (64x)
Minecraft Game version 1.12.2  (128x)
Minecraft Game version 1.13.2

Minecraft Game version 1.14.4(64x)
Minecraft Game version 1.14.4(128x)
Minecraft Game version 1.15.2 addon