Flows HD Resource Pack – Making your Minecraft world more amazing
If you are looking for a package that really makes everything in Minecraft look smooth and beautiful, Flows HD Resource Pack is a good suggestion for you.
Flow's HD resource pack gives you a complete change in your experience using it in Minecraft. Currently, Lukolaz is currently very well maintaining Flow's HD Resource Pack. They created a special website for the package and two different resolutions including 64x and 128x for download.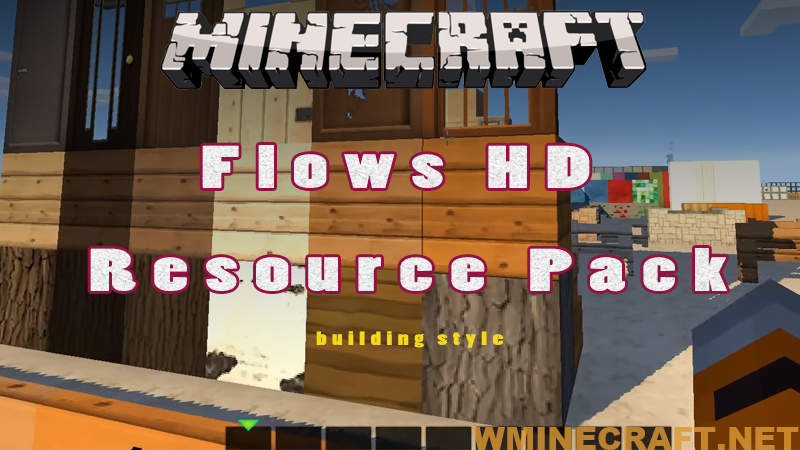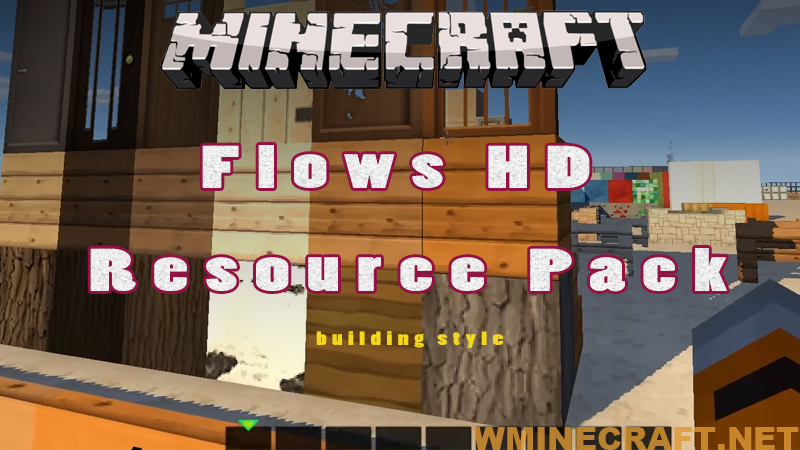 Overview of Flows HD Resource Pack 
Flows HD was developed by ArtFlo91 and later transferred to Lukolaz and Eisregen to perform some upgrades. Finally, it was shipped to Exeveium. Exeveium has refined every smallest detail of the ingredients in this package. Therefore, he gave the player a perfect product, which has a magical effect on the Minecraft image. In fact, Flows HD Resource Pack makes Minecraft images smooth, natural and pleasant.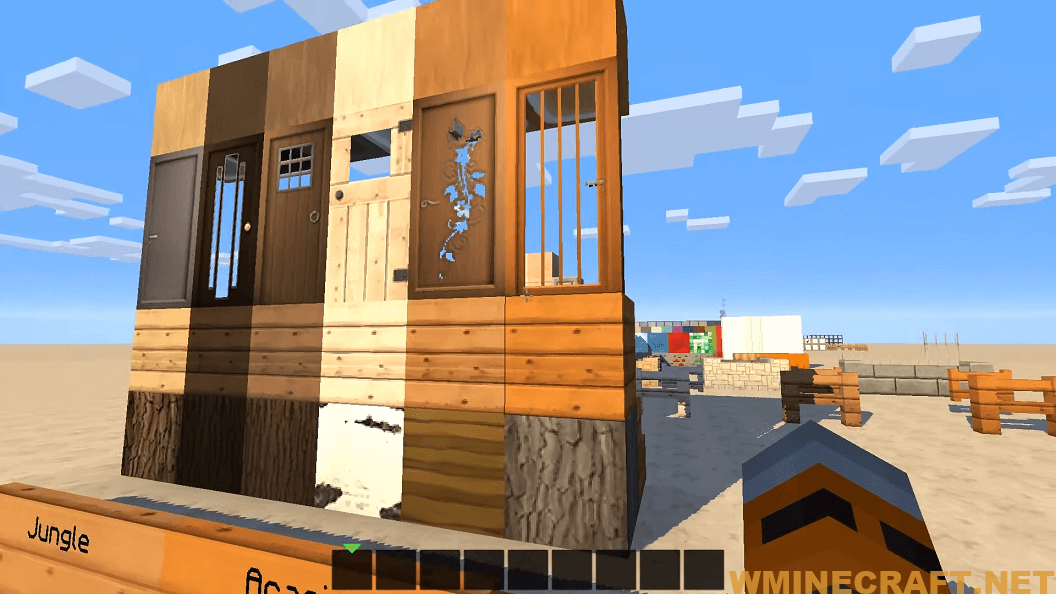 It is true to say that the Flows HD Resource Pack makes image components look extremely sharp and vivid. Specifically, Flows HD Resource Pack  makes in-game items carefully polished for great sharpness. Thanks to that, they have a clear and beautiful shape. The Minecraft world comes to life and is more pleasant with the vegetation that looks more natural and creates an eye-catching contrast with the clear sky. On the other hand, the Flows HD Resource Pack is available in many variations, starting from the default x128 version, you can choose from your own discretion. Players also have access to a variety of add-ons to make the gaming experience more enjoyable.
Flows HD Resource Pack for Minecraft is known to be suitable for all types of different construction styles due to its many different textures. Thanks to using this pack, you can build medieval, modern, or even futuristic, and Flows will still look great. It makes the world an absolute treat to watch and play through the game. While the variant is the powerful Flows HD suit, it's also excellently done to match each vignette together without any quirks. Although the package is primarily focused on a modern building, no one will stop you from being creative. The texture is clean, quiet and is one of the highest quality in the community right now. It comes with a substantial resolution, so you will be pleased to choose whatever suits your style of play.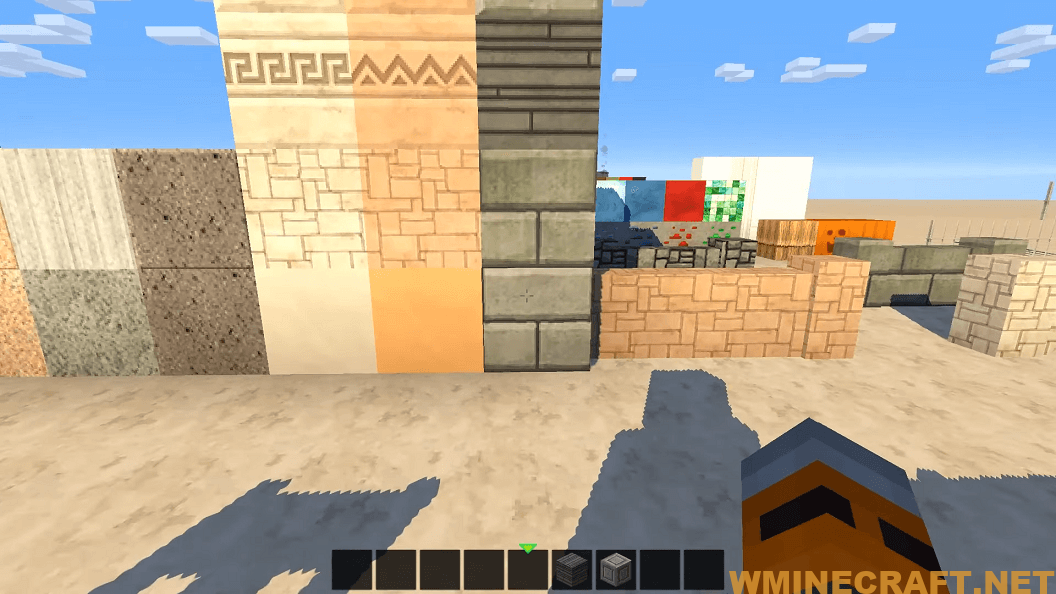 All in all, if you are looking for ways to make Minecraft graphics more attractive without changing its traditional classic style, Flows HD Resource Pack is a good choice for you. The Flows HD Resource Pack helps you to solve the difficult task that has puzzled some of the best minds in Minecraft over the years. Besides, it offers one of the most vivid and eye-catching visuals, while doing a great job preserving the game's original block design.
Resource Pack Previews: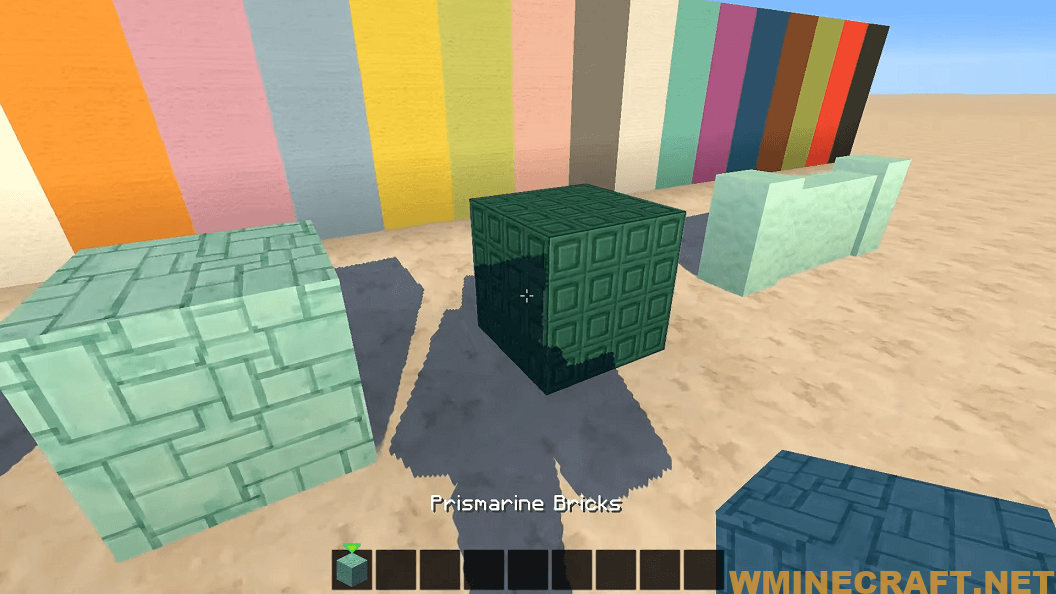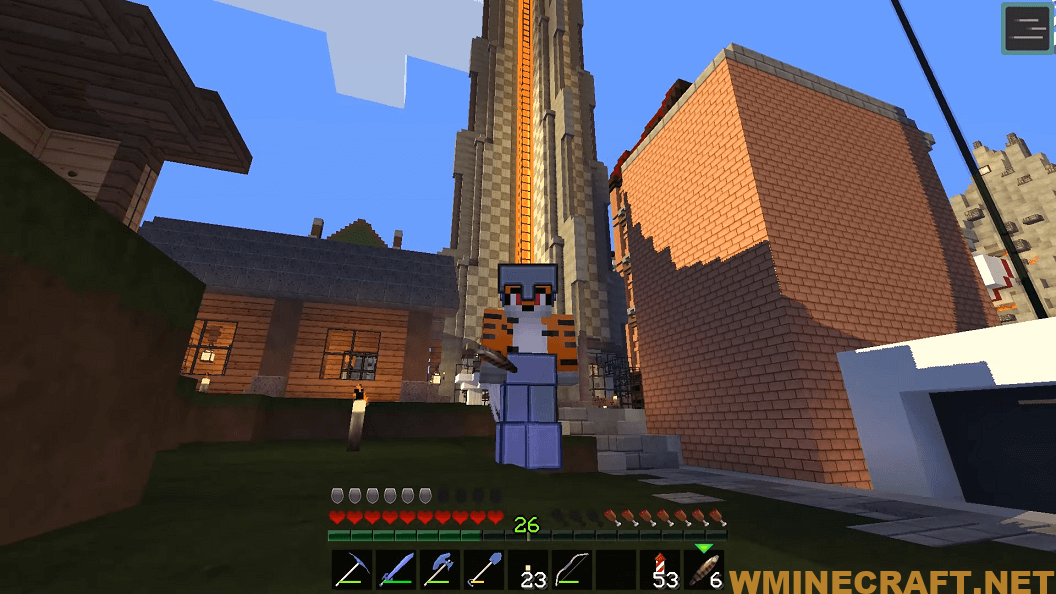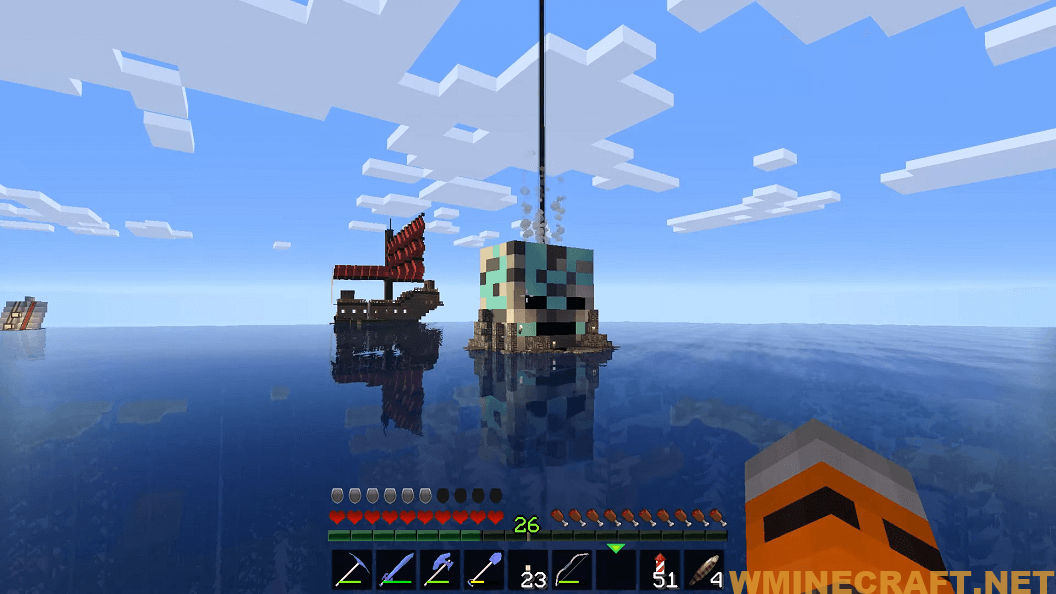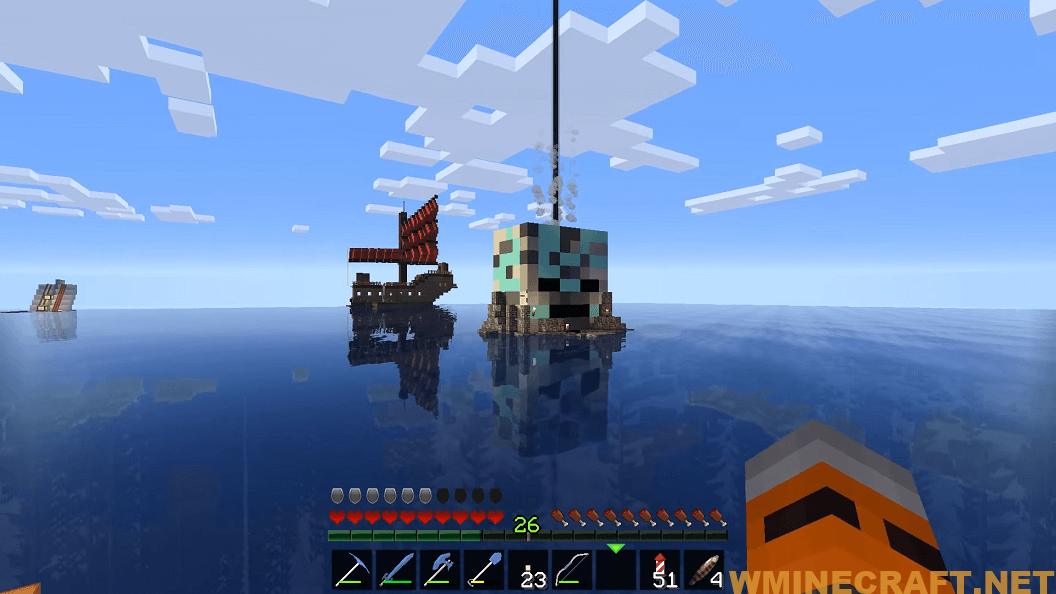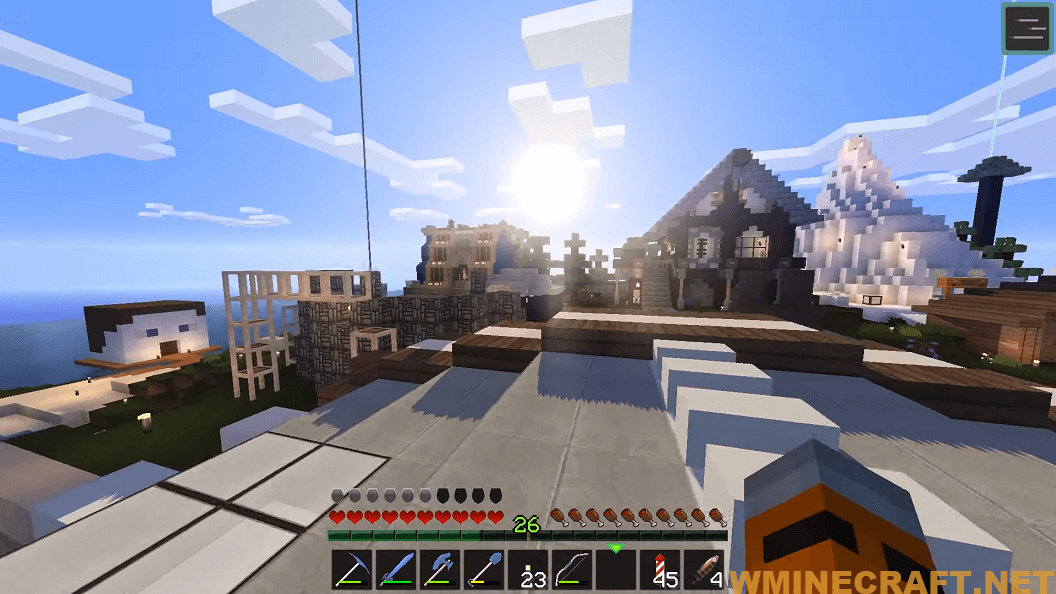 How to install Resource Pack:
Requires:
Download a resource pack, you should get a .zip file.v
Open the folder to which you downloaded the file.
Copy the .zip file.
Open Minecraft.
Click on "Options", then "Resource Packs".
Choose "Open resource pack folder".
Paste the file into the resource folder in Minecraft.
Go back to Minecraft, the resource pack should now be listed and you can activate it by choosing it and hitting "Done".
What is The difference between Minecraft texture packs and resource packs?
Both are the same! There is no difference between Minecraft Texture Packs and Minecraft Resource Packs.
In Java Edition, 1.6 texture packs were replaced with resource packs, which change the textures of the game and things like sounds, music, language files, fonts, splash texts, and more. Texture packs only modify the game's decoration; resource packs can modify decorations, audio files, animations, etc.
What do mods and data packs do in Minecraft?
Mods make the game more enjoyable; change the default game code.
Resource Packs change textures, sounds, models, and other resources that are already in the game. Data Packs provide a way for players to customize their Minecraft experience further.
Flows HD Resource Pack 1.15.2 – 1.14.4 – 1.12.2 Download Links:
Minecraft Game version 1.11.2/1.10.2 (64x)
Minecraft Game version 1.11.2/1.10.2  (128x)
Minecraft Game version 1.12.2 (64x)
Minecraft Game version 1.12.2  (128x)
Minecraft Game version 1.13.2

Minecraft Game version 1.14.4(64x)
Minecraft Game version 1.14.4(128x)
Minecraft Game version 1.15.2 addon