Tetra Mod 1.18.1, 1.16.5 is a mod that revolves around modular items and attemps to blend it together with other concepts such as adventure and technology Tetra Mod has been undergoing development for over 5 years It promises to be the most creative Minecraft experience ever
I've always found Tetra Mod fascinating because of its focus on creativity Tetra Mod is all about making sure you have the freedom to express your creativity through your gameplay Tetra also focuses heavily on exploration
There are not many mods out there that give you this much flexibility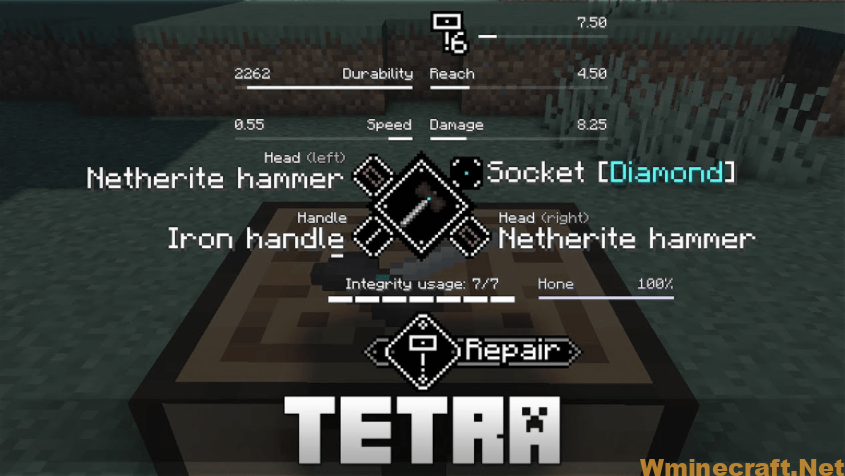 You can improve a tool's separate components by adding an existing tool to a slot that is visible when you click the workbench. You will then have the option to upgrade and personalise it.
Before I go into detail about how complicated this mod is, I should mention that after building the workbench, you'll earn an item called the Holosphere. You can get a ton of helpful information about how huge make or enhance each tool as well as the advantages of each part and material if you click and hold it.
You can click on the type of blades, belts, or other items this mod adds in the Holosphere menu to see what is upgradeable.
You can select specific components to research, such as the blade piece itself, by clicking on "Blades."
Additionally, you can select a variety of blade sizes based on your requirements.
Last but not least, on the last screen, you can click on several material kinds to see what might be accessible and what you'll need to do to upgrade to your desired material.
You can start supercharging your tools at the workbench to make them infinitely better than before. If you choose one of the choices, the holosphere's extensive instructions on how to create new tool components will be displayed. Tools' heads can be changed for better and more suitable materials. Additionally, you are free to use any form of head or blade and any type of material.
You'll probably start out with wooden tool upgrades, and you'll really need all of them to be able to use the workbench to make the majority of items. For this reason, upgrading a wooden pickaxe is as simple as inserting it into the middle slot and choosing the left or right head piece. After that, choose Pickaxe Head and set the block from the subsequent step up to replace the wooden head.
With your enhanced pickaxe, you can now mine blocks and deeper levels. The fine-detailed enhancements are the core of this mod, despite the lengthy making process for tools and weapons.
You may also make dual headed tools that can perform several functions, such as being able to dig stone blocks and dirt/sand without ever changing tools, thanks to how comprehensive this mod can be. To create a tool that is considerably more powerful, you can even enchant specific components and change the materials and bindings used.
This mod's main goal is to let you to gradually improve and hone your tools over time, reducing the need for total crafting. The more you use them, the stronger and more durable they get. Additionally, you'll frequently discover that in order to create or upgrade new tools, you'll need to raise the tier of some existing tools. Prior to upgrading, you must first obtain better level hammers and blades for some materials, such as flame rods and cutting leather.
Be careful to examine the advancements tab at the very least because this is an extremely complex mod with a steep learning curve; nevertheless, the forum link below offers comprehensive starting tutorials.
Relative Post:
How to install Download Tetra Mod 1.18.1, 1.16.5 for Minecraft?
Follows 5 Steps below to install Download Tetra Mod 1.18.1, 1.16.5 for Minecraft on Windows and Mac :
1. Download and install Minecraft Forge, you can read the instructions below the article.
2. Download the Download Tetra Mod 1.18.1, 1.16.5 for Minecraft.
3. Open the . minecraft folder and then enter the mods folder. Important: Some older versions of Forge may not have the 'Open Mods Folder' button. If this is the case, create the directory under the name mods.
Windows:
Press the Windows key +R at the same time
Type %appdata% and press enter
Find folder Minecraft and then look for the Mods folder within that
Mac:
Click on the desktop and then press Command+Shift+G all at the same time
Type ~/Library and press enter
Open the folder Application Support and then Minecraft.
4. From here, drag in the mods file downloaded (.jar or .zip) you wish to add.
5. Run Minecraft, and you should now see the new mod installed in the list!
Enjoy Download Tetra Mod 1.18.1, 1.16.5 for Minecraft, If there is an error, please comment on this article we will support
Tetra Mod 1.18.1, 1.16.5 Screenshots: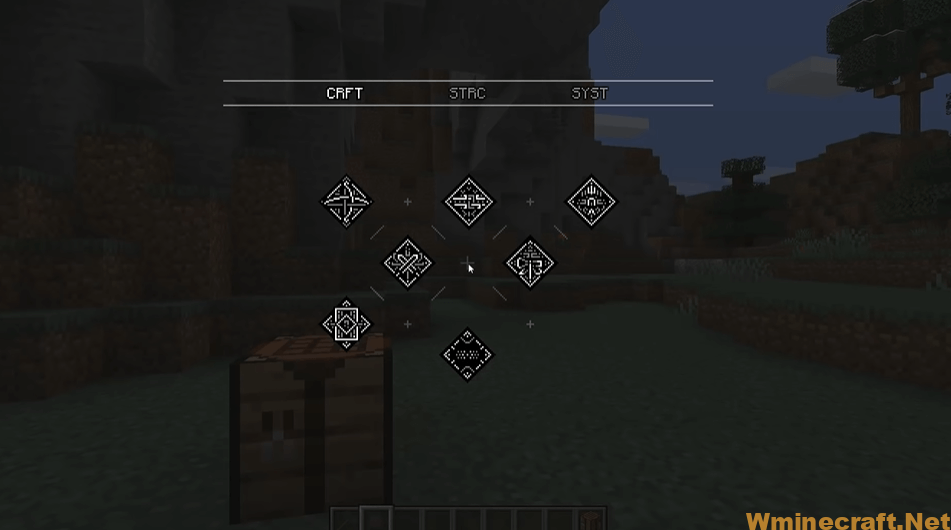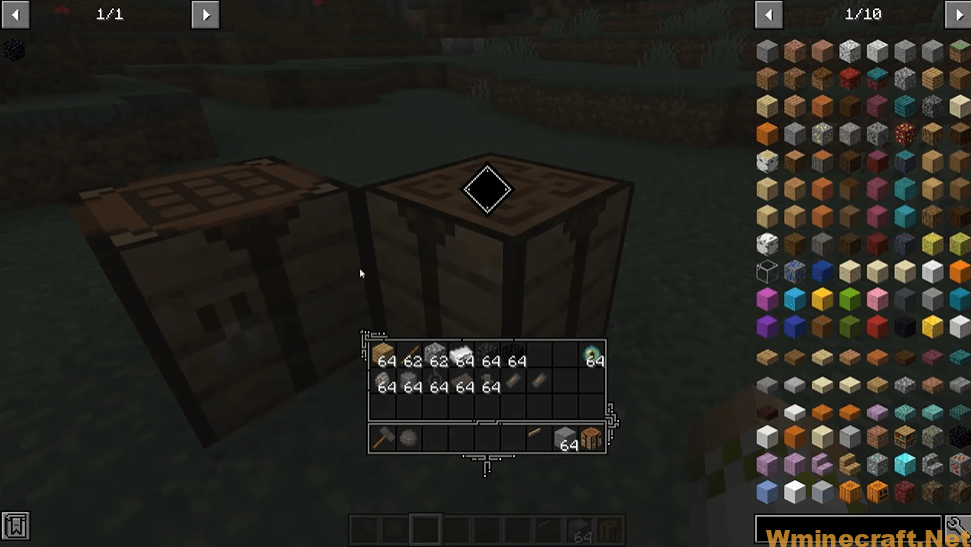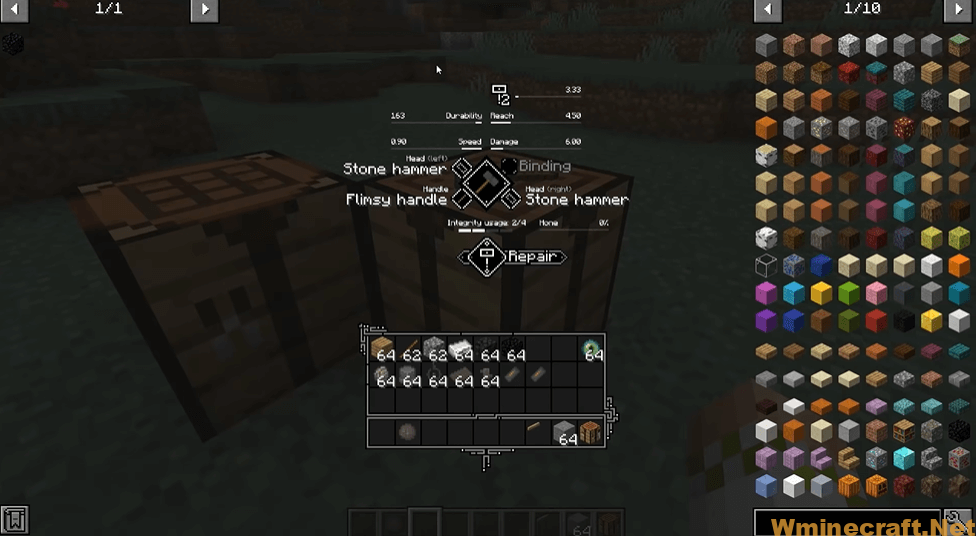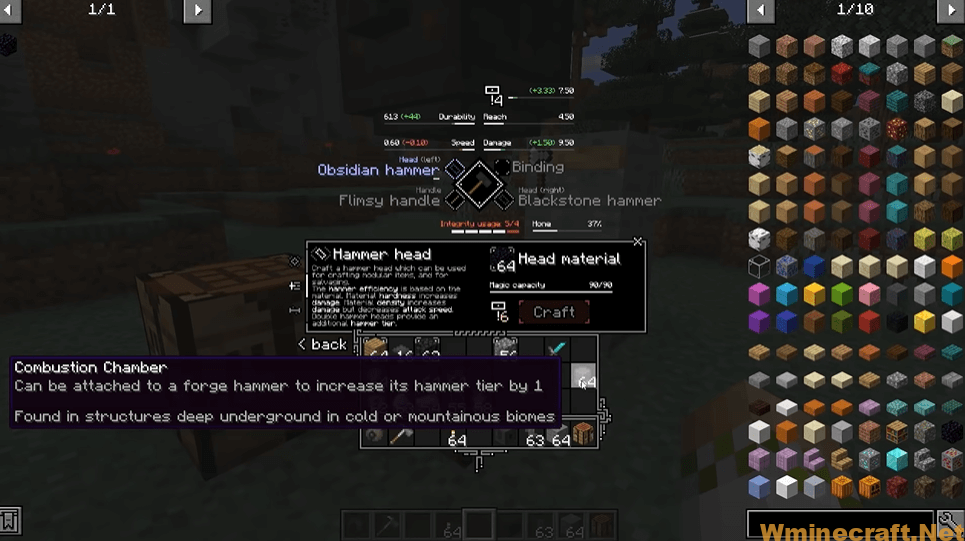 Tetra Mod 1.18.1, 1.16.5 Download Links:
Minecraft Game version 1.12.2:

Minecraft Game version 1.14.4:

Minecraft Game version 1.15.2:

Minecraft Game version 1.16.3:

Minecraft Game version 1.16.4:

Minecraft Game version 1.16.5:

Minecraft Game version 1.18.1:

How To Download and Install Minecraft Forge (Modding API)?
Minecraft Forge is a free, open-source server that allows players to install and run Minecraft mods. 4 steps to install forge for windows, mac, Linux
1. Download Minecraft Forge at the website, select the version of Minecraft you want to run, then download the installer using your browser.
2. Open the .jar file you just downloaded (Run installer as Administrator), make sure Java is installed on your operating system
3. Select Install Client or Install Server if you want to install for your server, and click OK. Wait about 2 minutes, and you will see a success message.
4. Launch Minecraft and select the Forge profile, then click Play.
5. You will see Minecraft Forge in the lower-left corner and the Mods button under Multiplayer.
Congratulations on successfully installing Minecraft Forge and experimenting with Tetra Mod 1.18.1, 1.16.5 for Minecraft downloaded.
If there are errors, please comment on this article.