Chroma Hills Resource Pack -A whole new experience with Minecraft
Chroma Hills Resource Pack 1.16.3/1.15.2/1.14.4/1.13.2/1.12.2 is a High Definition texture pack comprising of 64x resolution. It is an RPG styled pack with bright and happy theme. Chroma Hills has been a prominent name when it comes to customizing Minecraft's visuals. It is the default choice for testing Sonic Ether's Unbelievable Shaders because it has been recommended by the Shaders developer. This pack might be a bit resource hungry for your computer as it is HD.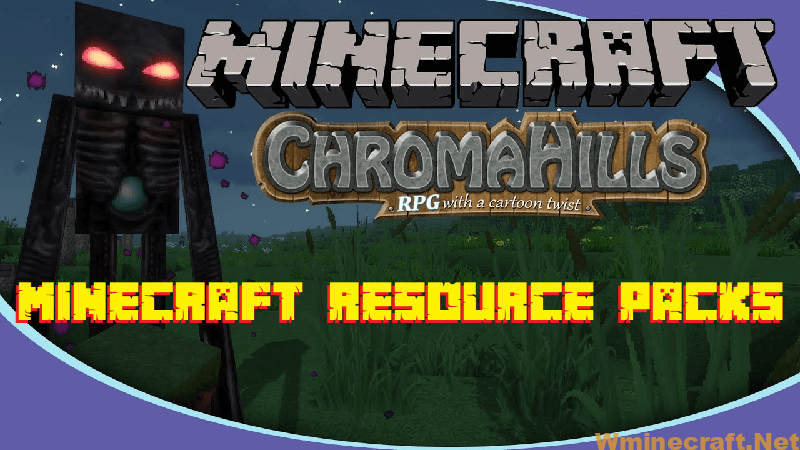 So make sure you have at least 4 GB of Ram with 1 GB of video memory. Other than that you will have to install OptiFine to make things eevn smoother. Now lets have some characteristics of this pack, This pack is 100% complete with all the weapons, mobs including the crops and agriculture.
Chroma Hills is a special texture since it may take the RPG theme and apply it in a whole different way. When compared to other resource packs, the Chroma Hills resource pack is particularly vividly colorful, sharp, and dazzling, giving Minecraft a cartoonish appearance. Chroma Hills is a bit different from other RPG resource packs, which tend to be darker and give the game's inhabitants and monsters a spookier appearance. That's by no means a bad thing, and this resource pack does a great job of fusing the two ideas together to create something unique that is available nowhere else. This has undoubtedly contributed significantly to the success of this pack. The fact that Chroma Hills is updated frequently and continuously is another advantage.
Since many other resource packs still need to be updated, this is a useful function. Additionally, it comes in two different resolutions: a 64x version that is ideal for less expensive PCs and a 128x version for those who prefer full HD features in their Minecraft world. Additionally, each sort of lapis, ore, diamond, and Redstone has a unique visual, making it more difficult to find that specific one through mining. Actually, there isn't much else to say about Chroma Hills. When you use the resource pack, Minecraft looks and even feels completely different because it completely changes the game's texture and doesn't adhere to any of the default pictures. Many of the stained glass windows are quite lovely, and they become much more appealing if you blend in the right moods like Better Glass or Connected Textures. This is one resource bundle that most definitely merits the addition of appropriate shaders.
Chroma Hills Resource Pack Previews: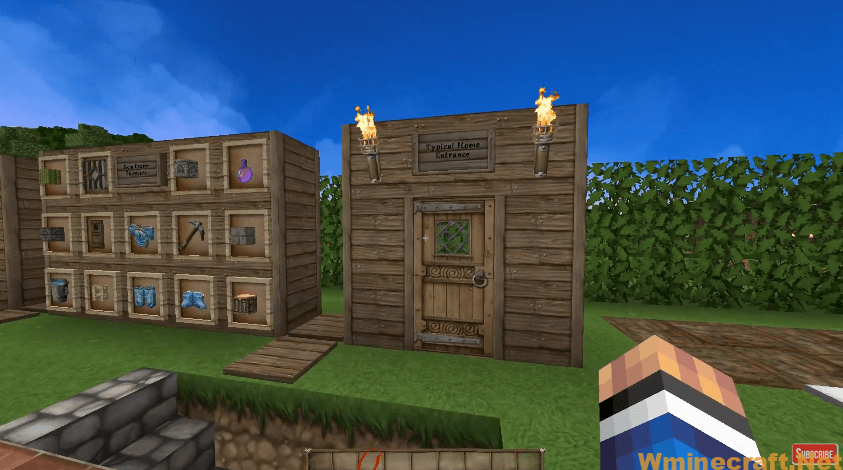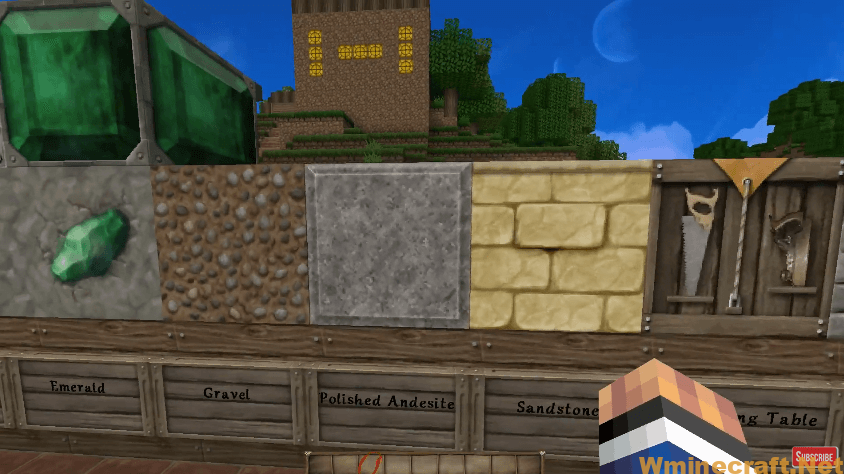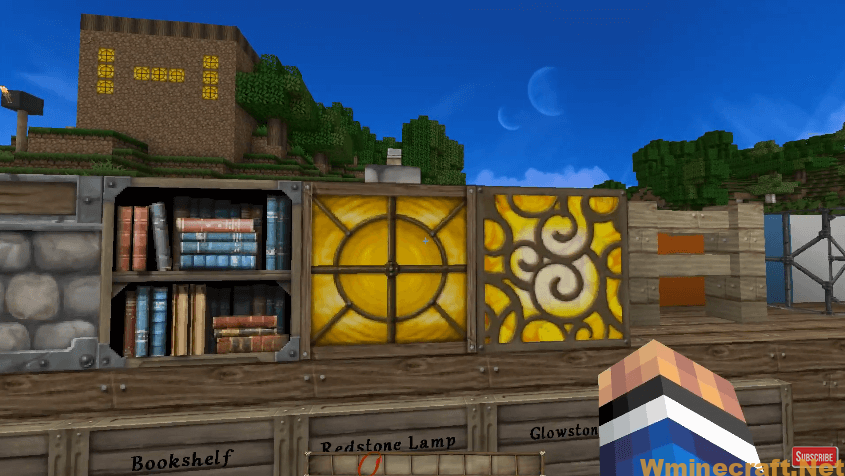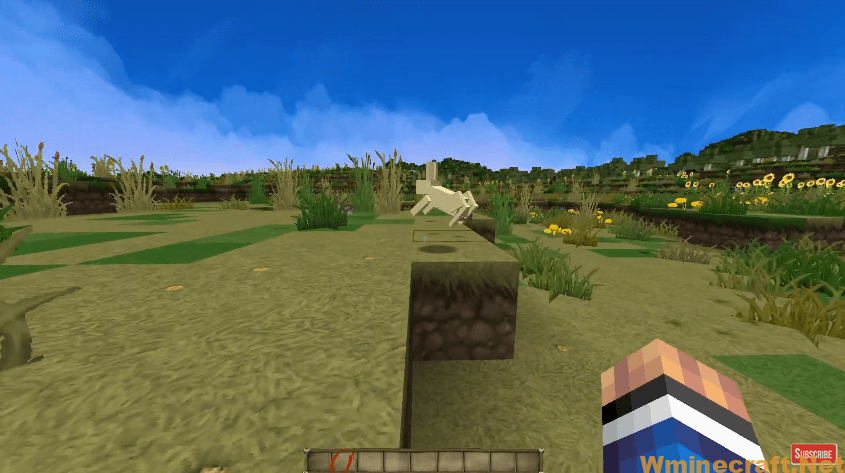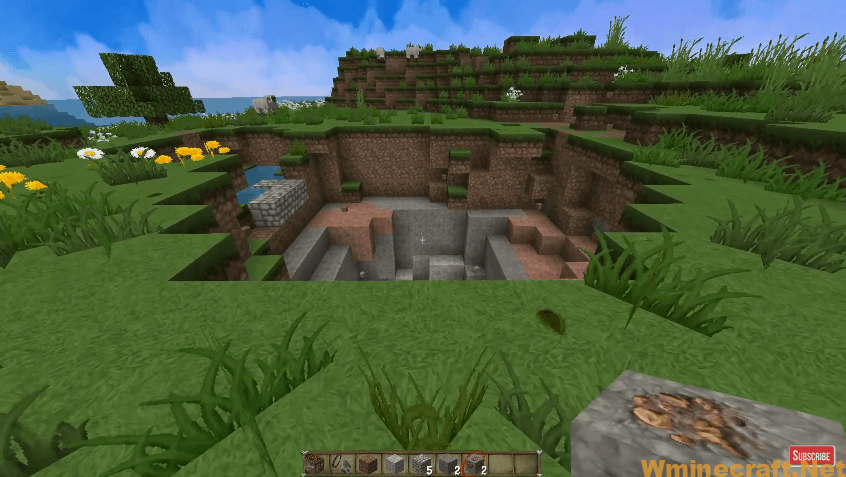 Requires:
How to install:
Download a resource pack, you should get a .zip file.v
Open the folder to which you downloaded the file.
Copy the .zip file.
Open Minecraft.
Click on "Options", then "Resource Packs".
Choose "Open resource pack folder".
Paste the file into the resource folder in Minecraft.
Go back to Minecraft, the resource pack should now be listed and you can activate it by choosing it and hitting "Done".
Download link for Chroma Hills Resource Pack:
Minecraft Game version 1.11.2
Minecraft Game version 1.12.2
Minecraft Game version 1.13.2
Minecraft Game version 1.14.4
Minecraft Game version 1.15.2
Minecraft Game version 1.16.3