Today, I'm going to introduce you to a mod that can complement another super well, Road mod! It's a mod that adds vehicles still in development (roughly at 50% of its final form) but already very complete. It is developed by a modder that we have already seen because he developed an elevator mod, a mod that I previously featured, Papertazer.
So this mod adds around 63 new blocks and elements to your game, all with a road theme. I specify that the mod offers blocks on the piece of the road in North America, so the panels and markings on the ground are different from those in France. However, Papertazer has announced that it will make versions in France and other countries of the mod.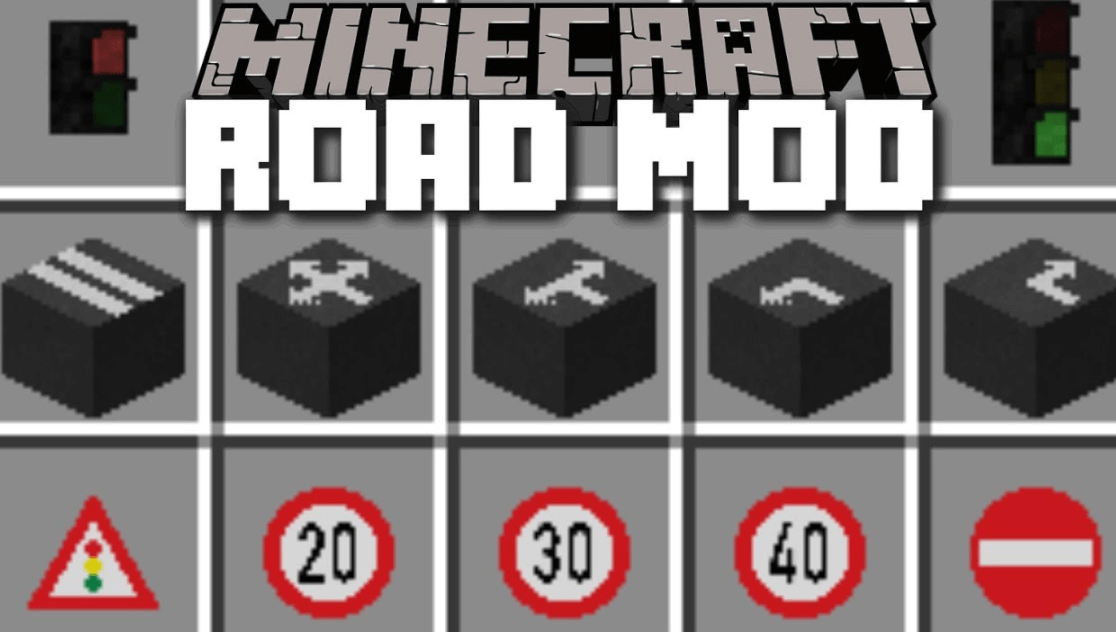 The mod adds signs, markings on the ground, pylons, traffic lights and others related to the road.
Here are the panels first:
For the marking on the ground, the asphalt with its variants and the sidewalks, there are so many that I cannot fit them all in a screenshot, so here is an extract + example of a route that we can do with the mod:
Here are the pylons and their "accessories":
And what I put in the other category:
So much for this small mod, but nevertheless very interesting which, some have surely understood, goes well with Flan's mod since it offers routes for the latter's cars.
Thank you all for reading and, above all, see you next time for a new mod, which will surely be big or even very big this time!
Hello everyone, and have a good game with the mod!
Road mod Screenshots: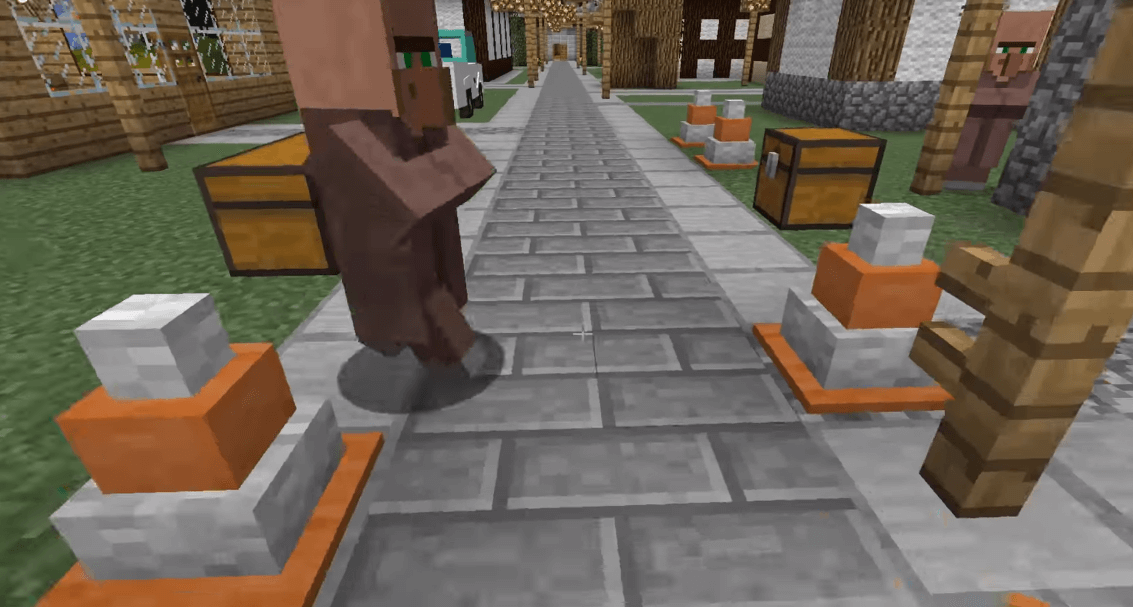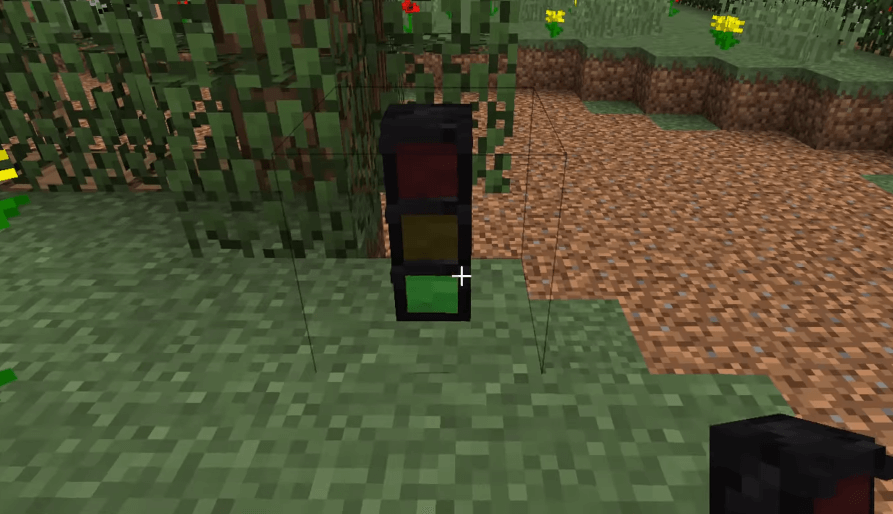 Road mod 1.12.2 Download Links:
Minecraft Game version 1.8.9
Minecraft Game version 1.10.2
Minecraft Game version 1.12.2
How To Download and Install Minecraft Forge (Modding API)?
Minecraft Forge is a free, open-source server that allows players to install and run Minecraft mods. 4 steps to install forge for windows, mac, Linux
1. Download Minecraft Forge at the website, select the version of Minecraft you want to run, then download the installer using your browser.
2. Open the .jar file you just downloaded (Run installer as Administrator), make sure Java is installed on your operating system
3. Select Install Client or Install Server if you want to install for your server, and click OK. Wait about 2 minutes, and you will see a success message.
4. Launch Minecraft and select the Forge profile, then click Play.
5. You will see Minecraft Forge in the lower-left corner and the Mods button under Multiplayer.
Congratulations on successfully installing Minecraft Forge and experimenting with Road mod for Minecraft downloaded.
If there are errors, please comment on this article.