RandomPatches Mod 1.16.5 contains numerous patches for Minecraft that include minor changes that affect many areas of the game. RandomPatches Mod provides several features related to portals, player-related changes, player speed – all to optimize gameplay.
RandomPatches Mod adds many different improvements to Minecraft, making the game more interesting. These tweaks do not need any additional mods, so players can easily install and use them in the game immediately. A great feature of RandomPatches Mod is that all tweaks work in Single Player mode and Online mode. Therefore, you can use all the features of this mod all over the network and surprise your friends.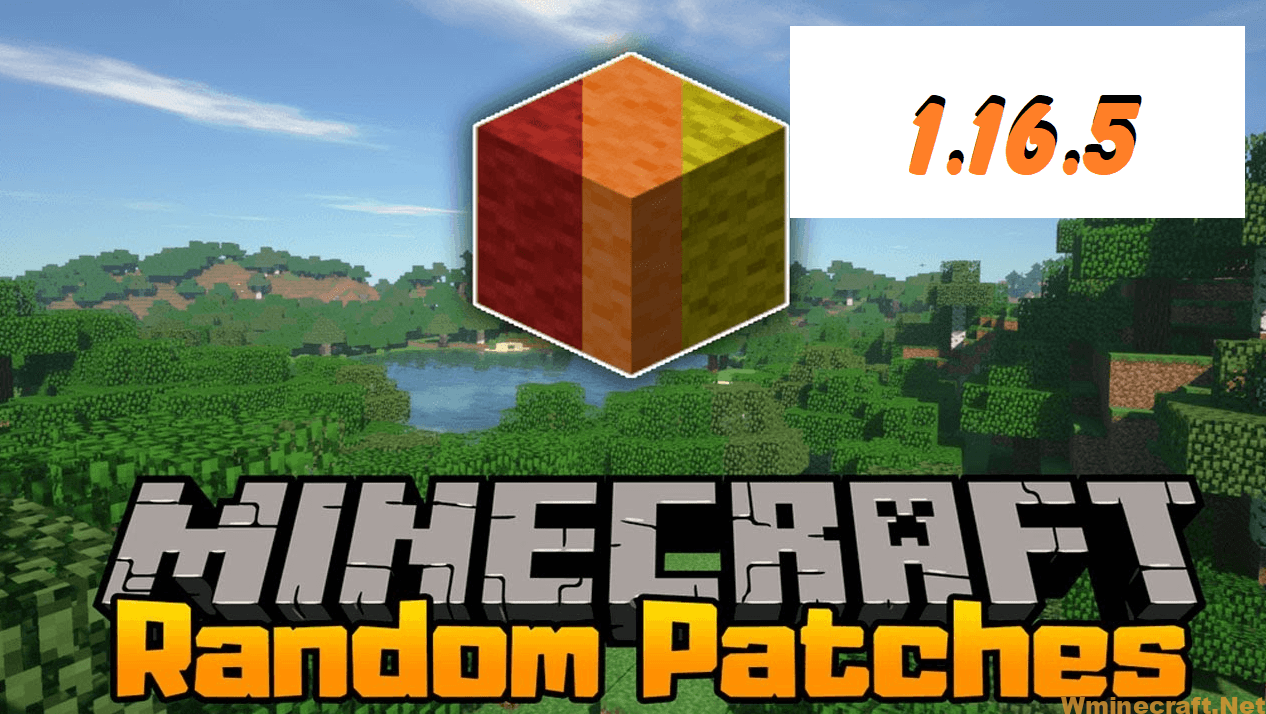 How to install:
How to Use Forge to Install Minecraft Mods (Client Side)
How To Install The Fabric Mod Loader After Downloading It
The newest Minecraft Mods are available right now.
Main features of RandomPatches Mod:
Player speed limit:
– On Minecraft 1.9, this removes the Rubber banding and "moved too quickly!" effects. They appear when the player moves too fast.
– Normal travel speed, flight speed, vehicle travel speed can be configured.
– This feature will automatically turn off if SpongeForge is installed because it already has this function.
– These limits are configurable and take effect in-game unless the NetHandlerPlayServer patch has been disabled in the config.
Faster language switching:
– Almost eliminated lag when switching to another language. This was taken from FastLang.
– This cannot be enabled in the game.
End Portal tweaking:
– Fixed End Portal with grainy texture and improved End Portal rendering.
– In vanilla Minecraft, the grain texture disappears and the End Portal just renders from below.
– RandomPatches Mod changes this by adding its own particle textures and forcing the portal to render from both top and bottom.
Boat tuning:
– The buoyancy of the boat underwater can be configured.
– In vanilla, boats have a buoyancy of -0.0007, which means they sink. – RandomPatches Mod by default changes the buoyancy of boats to 0.023, making them float on water and allowing faster movement.
– There is also the option to prevent passengers on the boat from being shot out after 60 ticks (3 seconds). This option is off by default.
Remove potion's glow effect:
– Removed glow effect from potions.
– This option is off by default and cannot be enabled in-game.
– This is taken from NoMoreGlowingPots.
– Many other modifications and improvements.
RandomPatches Mod 1.16.5 Screenshots: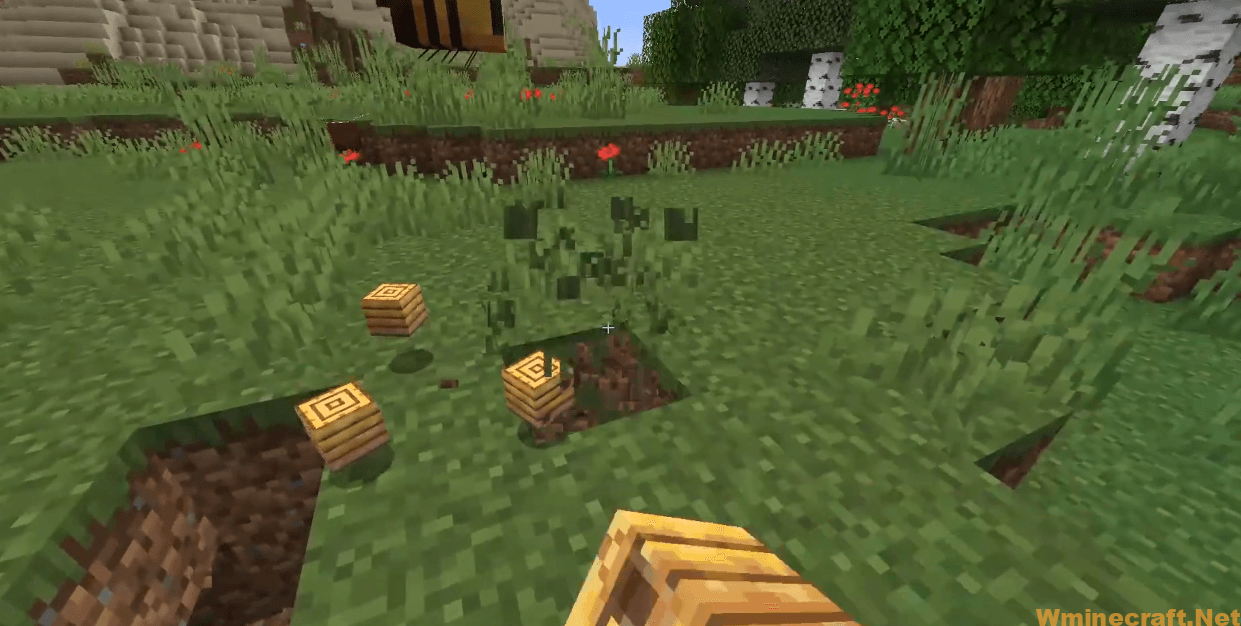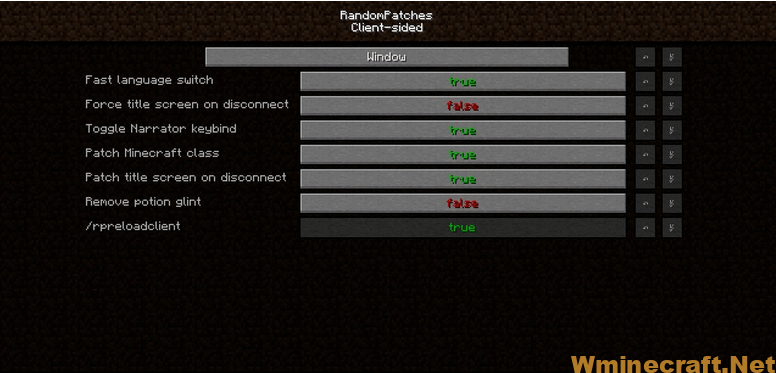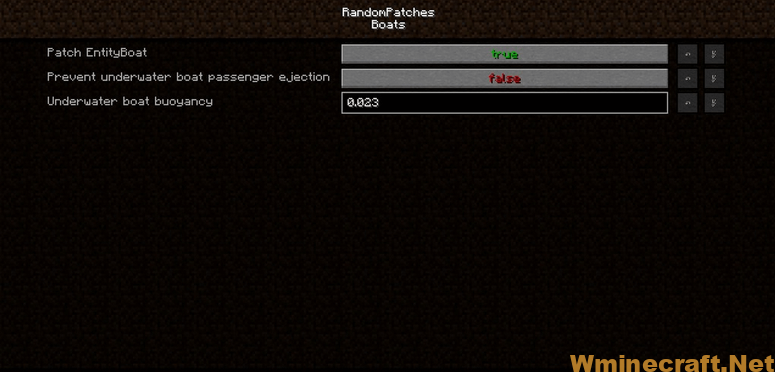 RandomPatches Mod 1.16.5 Download Links:
Minecraft Game version 1.12.2, 1.11.2, 1.10.2, 1.9.4, 1.8.9

Minecraft Game version 1.13.2

Minecraft Game version 1.14.2

Minecraft Game version 1.14.3

Minecraft Game version 1.14.4

Minecraft Game version 1.15.2
Forge version:

Fabric version:

Minecraft Game version 1.16.1
Forge version:

Fabric version:

Minecraft Game version 1.16.2
Forge version:

Fabric version:

Minecraft Game version 1.16.3
Forge version:

Fabric version:

Minecraft Game version 1.16.4
Forge version:

Fabric version:

Minecraft Game version 1.16.5
Forge version:

Fabric version: