This article shows you more about the Wings mod! This is a mod that adds amazing wings to your Minecraft world Thanks to it, you can now fly in style through your multiplayer server!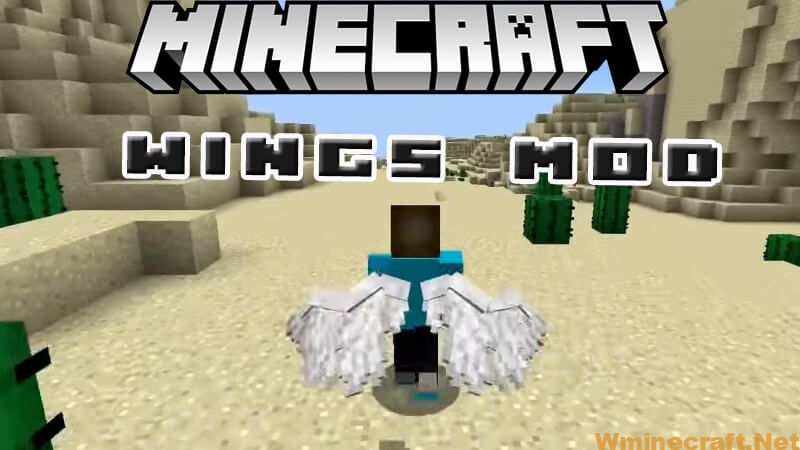 Overview of Wings Mod:
In simple terms, Wings Mod is a Minecraft mod that offers you a variety of ways for you to fly into the sky and reach your destination quickly. There are many flight-revolving mods for Minecraft that are available in quite a large number, but most of them are often quite complicated and require a lot of setups before players can use them.
While the Wings Mod is not very simple, using the Wings Mod is still significantly easier than most flight-based mods.
Relative Post:
The Ether Mod for Minecraft 1.16.3-1.12.2-1.10.2-1.7.10 (Paradise, Wings of the End)
Download Quark Mod 1.16.5/1.15.2 and 1.12.2
Colytra Mod for Minecraft 1.16.4/1.15.2
Hence, this is why we recommend you to try it out if you want to fly into the sky in the Minecraft world.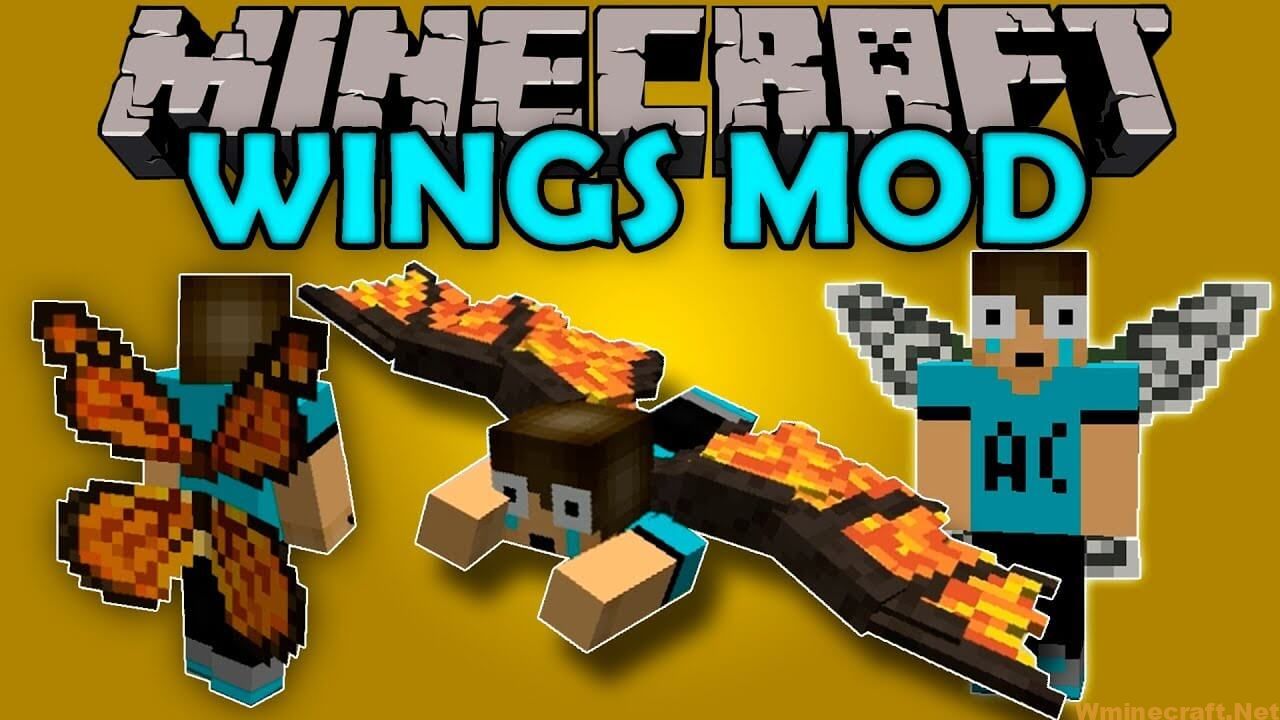 Wings Mod 1.16.5, 1.12.2 adds nine different pairs of wings for players. When equipped with those wings, the player will have the ability to travel through the sky quickly. Each wing has its own unique and creative design. In particular, they all have their unique recipe. So if you want to craft a specific wing, it is best to look up its recipe first so you can collect all the essentials. Another important thing players need to remember is that these wings can actually be damaged. Therefore, to avoid any trouble, you will have to repair them if their durability is too low.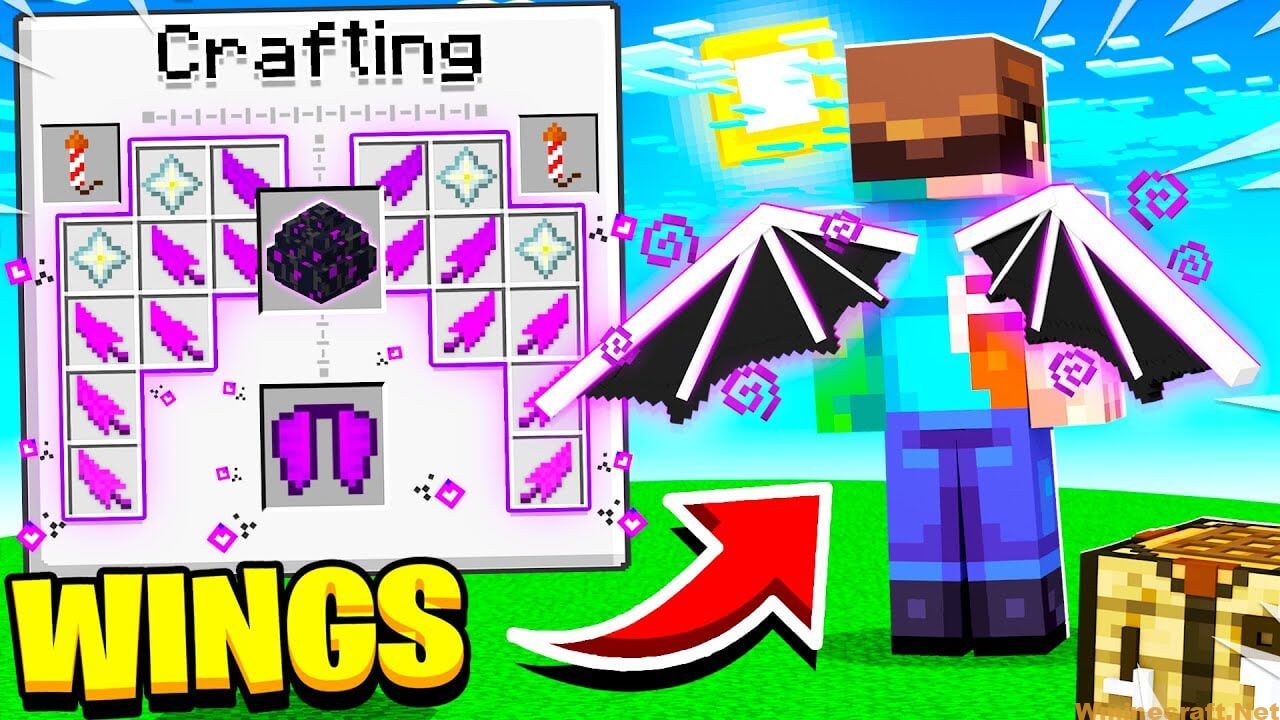 The fact of the matter is that making wings in the Wings mod is pretty straightforward. However, the recipe does not have any ingredients, which will take a long time to get.
Once you have crafted and outfitted your wings, all you have to do is press the fly key, which by default, is R. And when it does, you will be able to soar into the sky.
Its feature:
– Fairy dust
One of the essential ingredients for the recipe is Fairy Dust. It is a resource obtained from Fairy Dust Ore. Fairy Dust has a similar rarity to iron ore. On the other hand, Fairy Dust can also be used to repair the wings in an anvil.


– Bat blood
In addition to Fairy Dust, an additional resource used for crafting is the Bat Blood. You can get it using an empty bottle on a bat.


– Amethyst
The last new resource mentioned here is Amethyst. This resource is extracted from Amethyst ore. Amethyst has a rarity similar to diamond ore.

Mod Screenshots: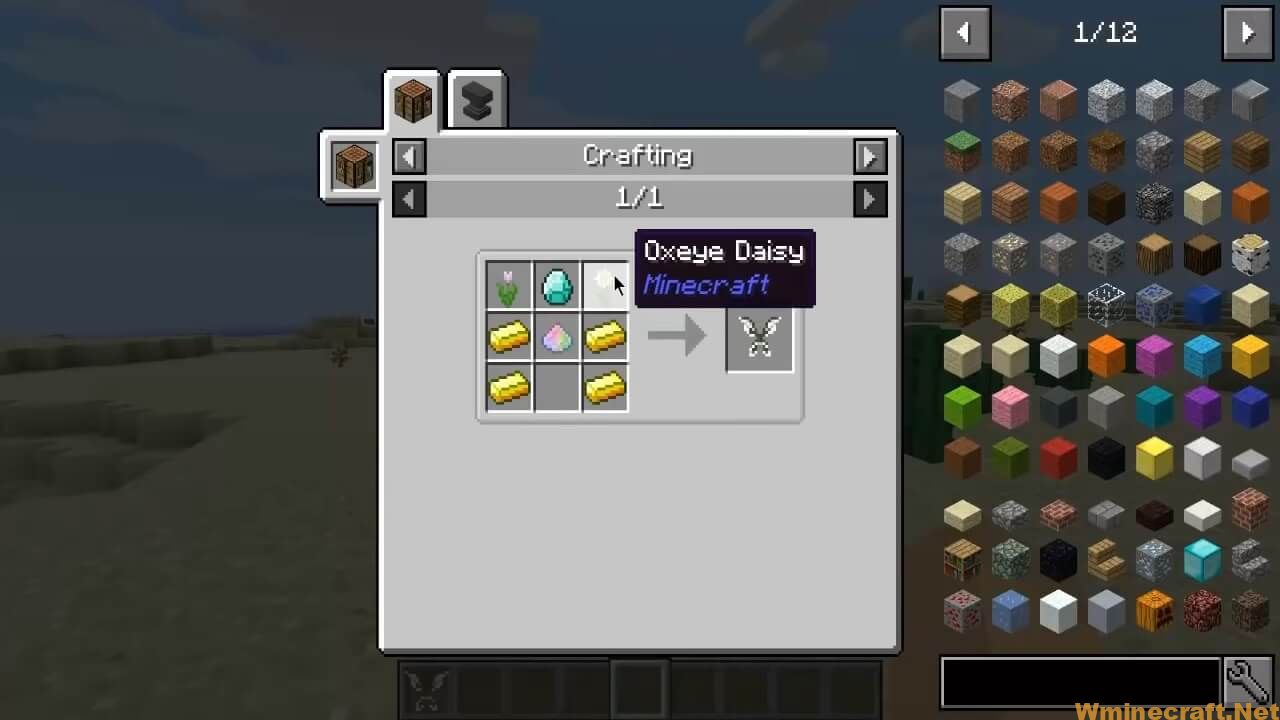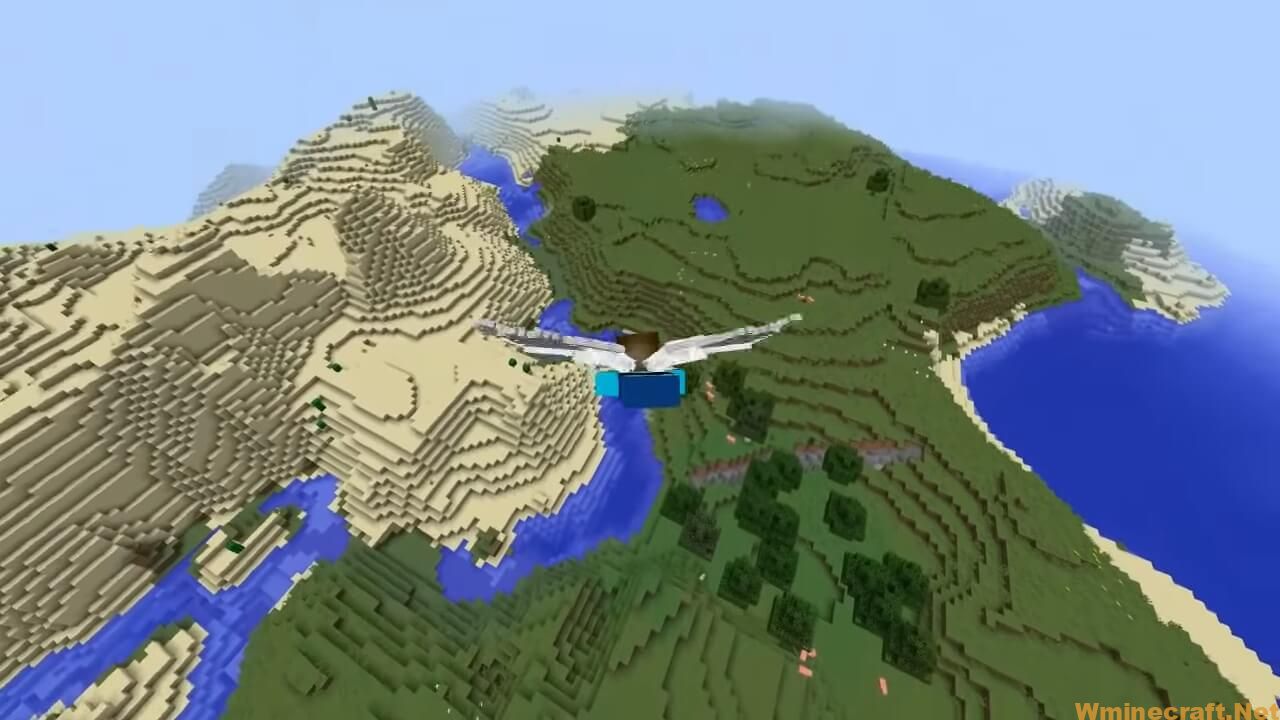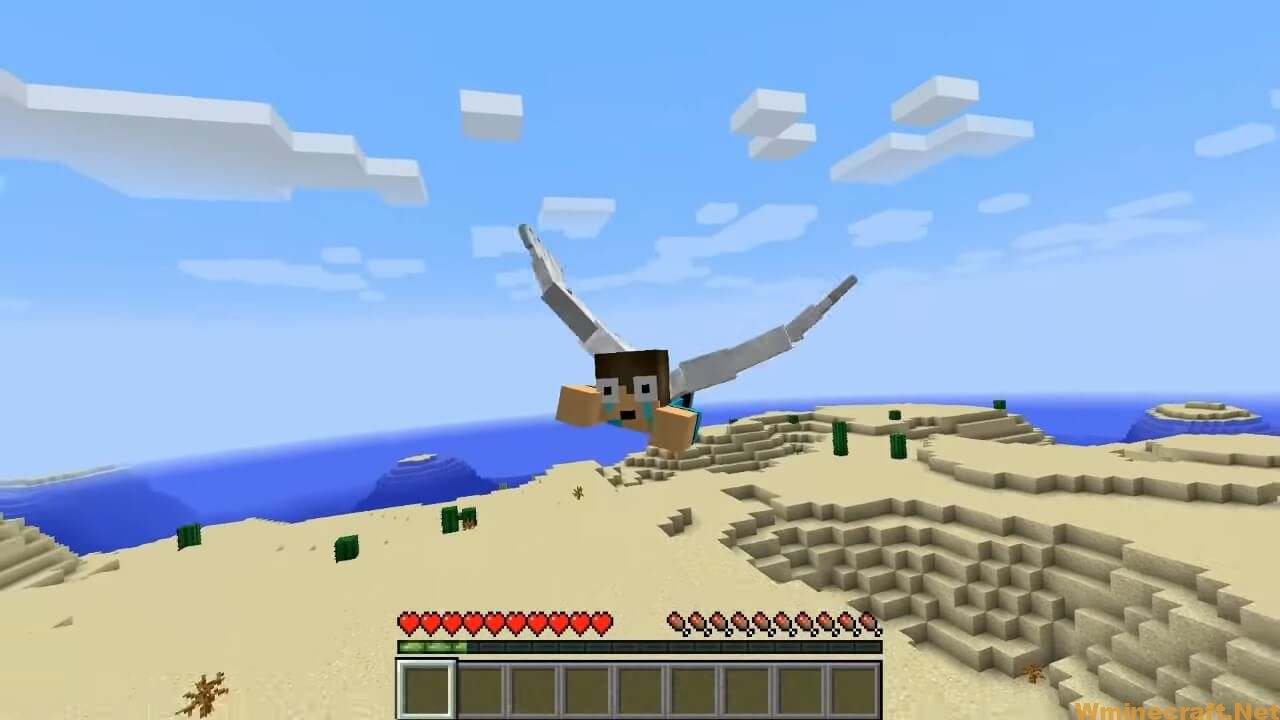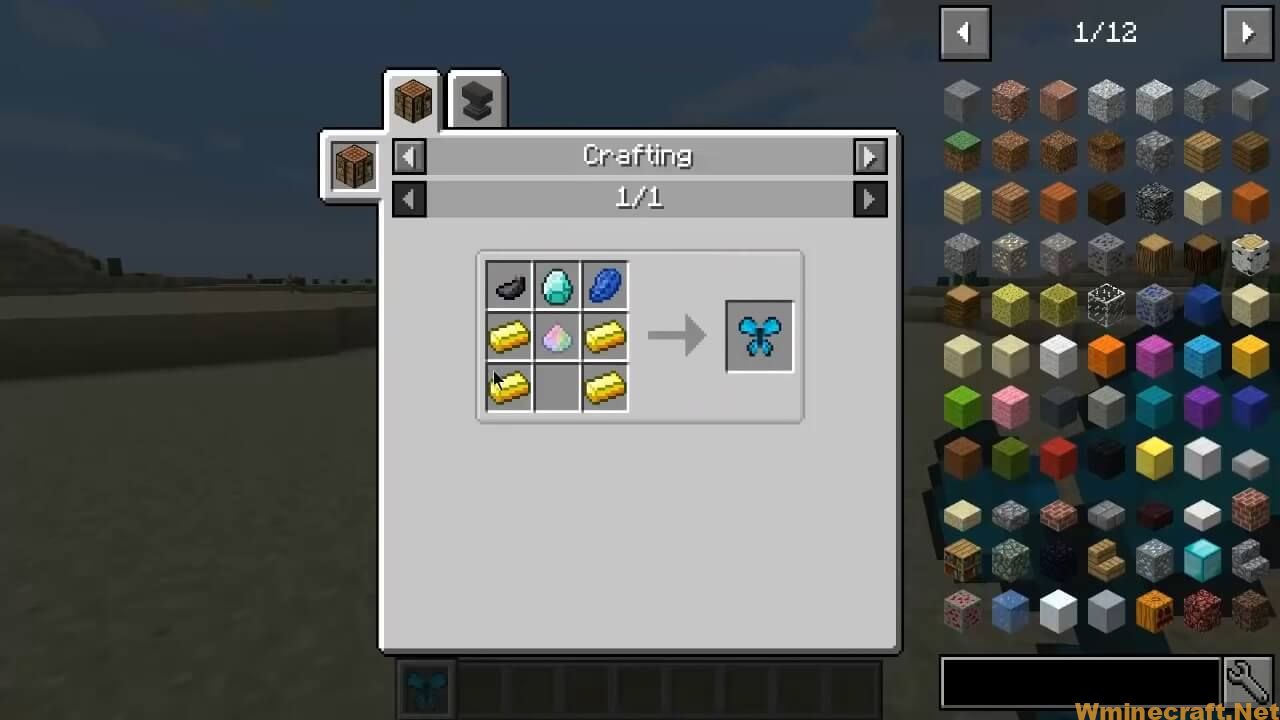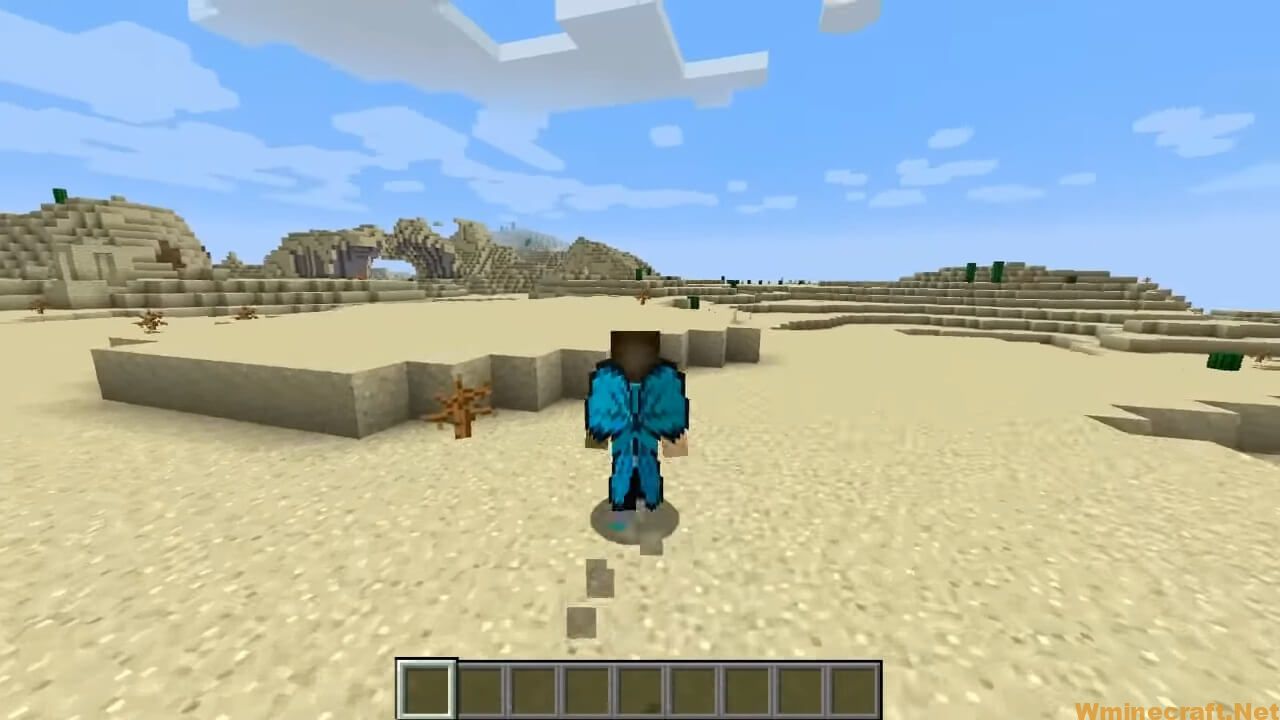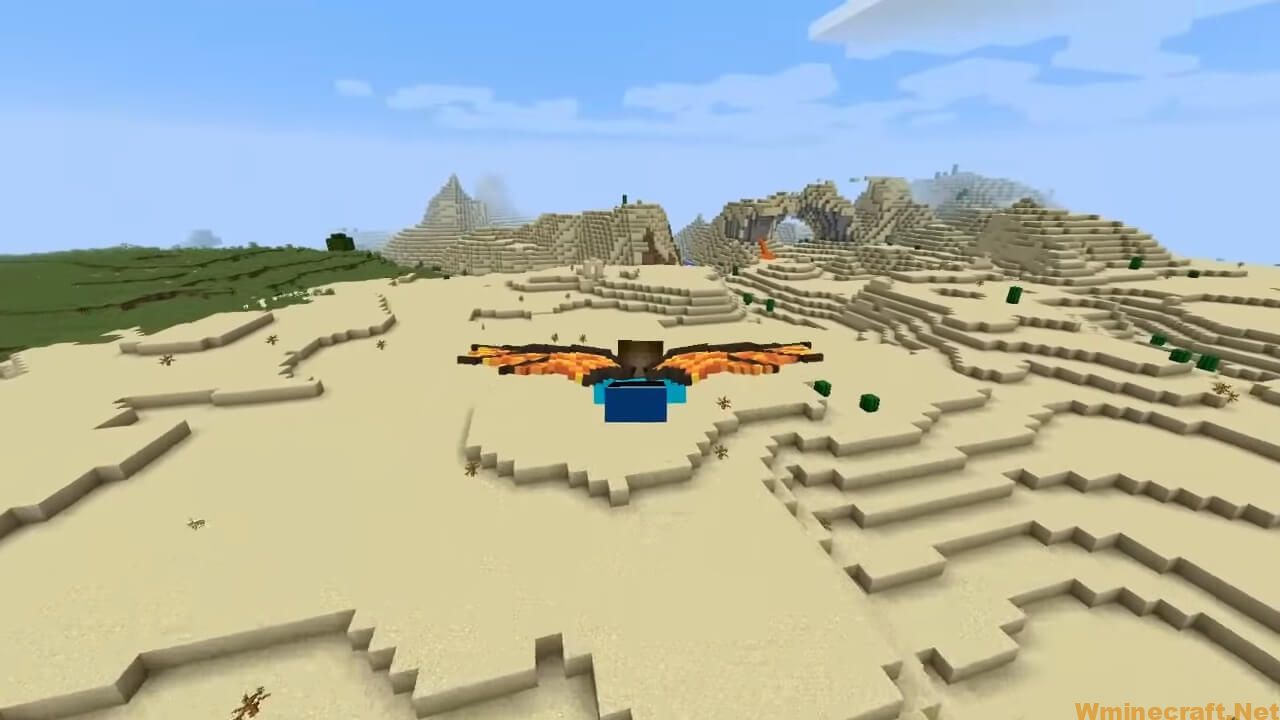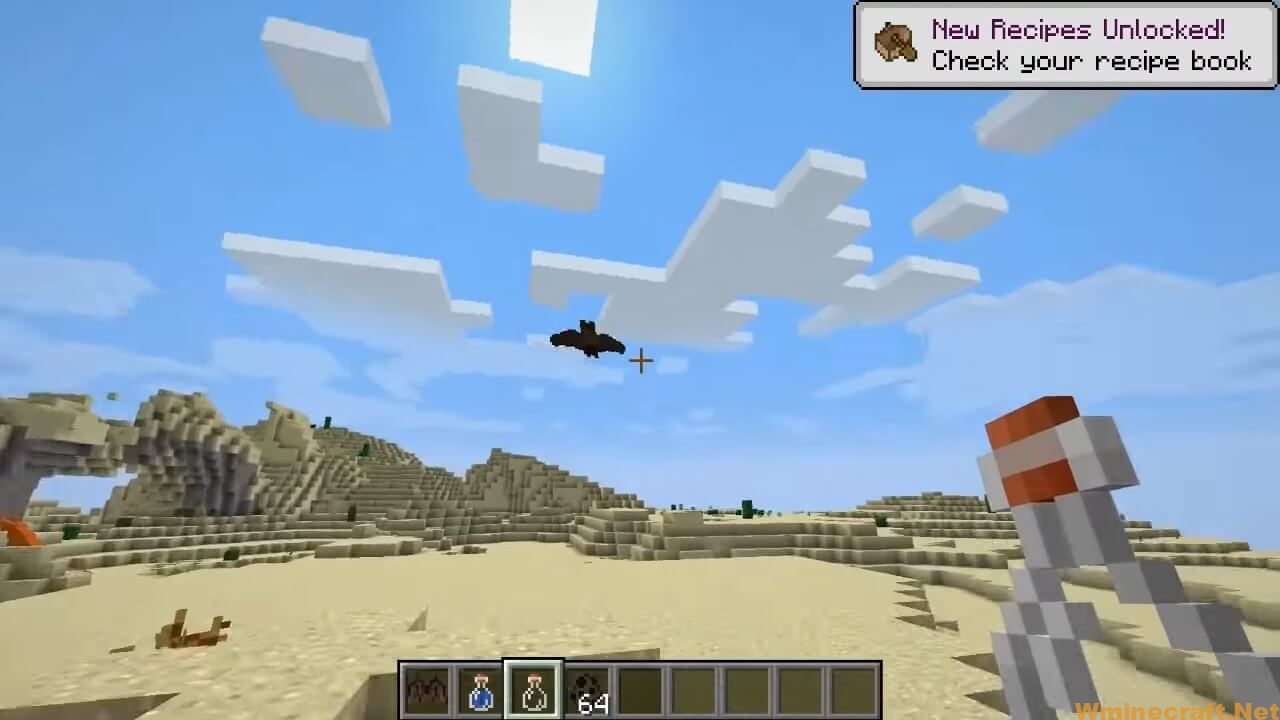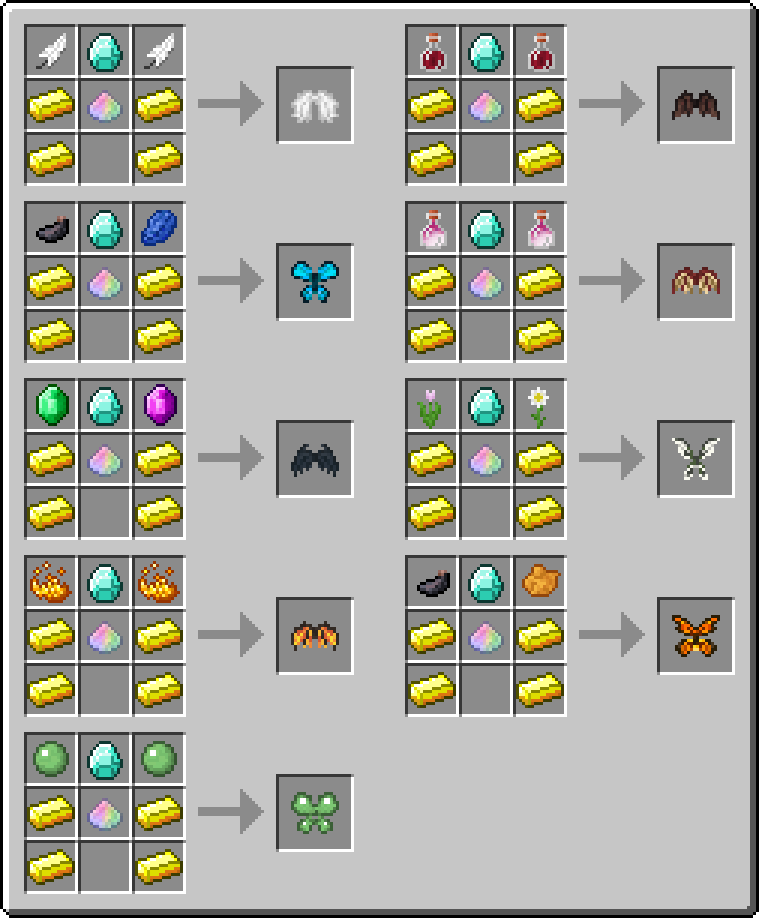 All in all, Wings Mod 1.12.2 is one of the simplest flight-based mods available. So this mod is definitely worth a look if you are looking for something that is not too complicated. Give it a try now!
Showcase:
Mod requires installation by mod:
Baubles Mod (Optional)
How to install Wings Mod?
First, your computer must have Minecraft Forge installed to download the Wings Mod, LLibrary
Then, navigate to the folder containing Minecraft.
For Windows computers, from the Start menu, open Run, enter the command %appdata%, and click the Run button.
On a Mac, from Open Finder, hold Alt then Go -> Library in the top menu bar. Open the Application Support folder to find Minecraft.
Put the newly downloaded mod (.Jar file) into the Mods folder. When opening a Minecraft game, press the Mods button to try the mod just installed.
Minecraft Forge (Modding API) Installation Guide
5 steps to successfully install Forge Minecraft
1. Access and Download select Minecraft forge version, then download the installer.
2. Requires installing Java on a computer. Open the .jar file you just downloaded, make sure 'Install Client' is selected, and click the OK button.
3. Run Minecraft and select the Forge profile, then click Play.
4. Select the Minecraft Forge menu on the left and the Mods button below Multiplayer.
5. Successfully, you can enjoy the mod just installed.
How to download Wings Mod for Minecraft PC
Minecraft version 1.12.2:
Minecraft version 1.16.5:
Author: pau101  ❘ 313,496 views | Source: Curseforge
Relative post:
How To Train Your Minecraft Dragon Mod