Minecraft world is a very lively and attractive world that attracts a lot of players around the world. However, have you ever wondered why the interface of other players is more modern and lively than yours? To own more beautiful and modern Minecraft graphics, you can immediately learn about Modern HD Resource Pack through our article below.
What is a Resource Pack?
Resource Pack is a very nice type of feature in Minecraft. It helps change the shape of blocks, animals or even raindrops effects to become more vivid and beautiful.
Exactly, Resource Pack is an upgraded system from the old Texture Pack system of Minecraft. 
This is an extremely intelligent system that allows players to create, edit and install Packs of textures, models, sounds, images and languages ​​without complicated editing of source code in the game. Minecraft.
At the same time, you can also manually customize Resource Packs, just open the software and create according to your preferences. And Modern HD Resource Pack is an outstanding Resource Pack that brings modern experiences to players' Minecraft world.
About Modern HD Resource Pack
Modern HD Resource Pack is an extremely beautiful resource pack that brings a lot of interesting experiences for players. Those who want to own sharp, realistic and modern graphics certainly cannot miss this resource pack for Minecraft game.
Modern HD Resource Pack was designed by Mr Mikeyto1o, a talented member who actively works on the forum for Minecraft game fans, PlanetMinecraft. Mikeyto1o regularly posts to share resource packs, mods and useful tips when playing Minecraft games for all players.
Modern HD Resource Pack is the latest Resource Pack with version 1.10 that Mikeyto1o designed for Minecraft. This version is favoured by extremely sophisticated graphic details with bold modern images.
The main outstanding features of Modern HD Resource Pack
Clear descriptions of images and graphics.

Provides a wide variety of decorative art items such as paintings, lamps, and so many furniture.

Realistic shader support

The interface is eye-catching, convenient and friendly to players

Automatic installer for Minecraft version 0.15.0 ++ (0.15.x, 0.16.x, 1.0.x). With official support, you don't need to install any Minecraft launcher, just enjoy the smooth and stable original MCPE version.

Many architectural works such as high-rise buildings, luxury and modern apartments.

The landscape is stunning and clear to every detail.

Easily customize colours, lighting and fonts.

Modern HD Resource Pack mainly supports modern structures, so images of animals in this resource pack are not really as beautiful and delicate as architectural works.
Because Modern HD Resource Pack is a Resource Pack with vivid, beautiful and extremely delicate graphics, the resolution of Modern HD Resource Pack is also quite high at 64 x 64.
And to be able to play Minecraft games smoothly with the best configuration and features of this resource pack, it is best to install more mods that support interfaces such as MCPatcher HD or OptiFine HD – the extremely useful  Minecraft mods today.
We hope that players can enjoy great Minecraft gameplay with the Modern HD Resource Pack. This is a resource pack that is highly appreciated by Minecraft players around the world.
Screenshots: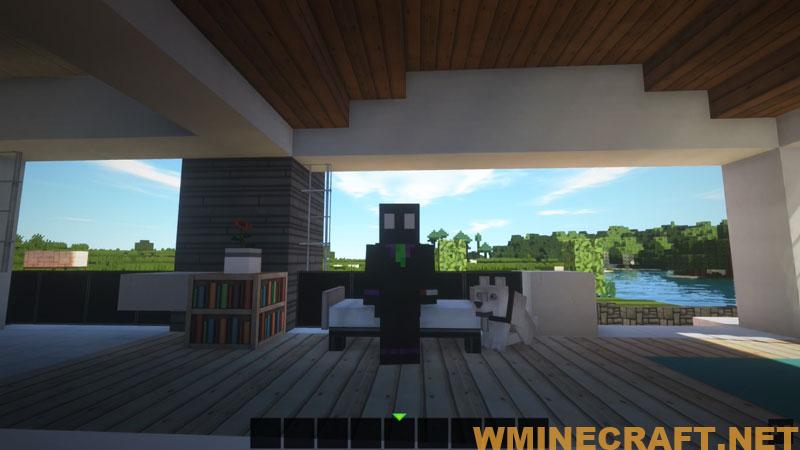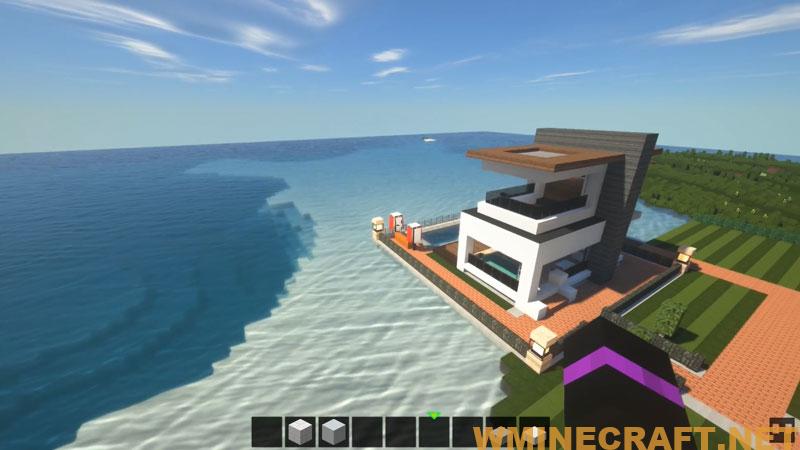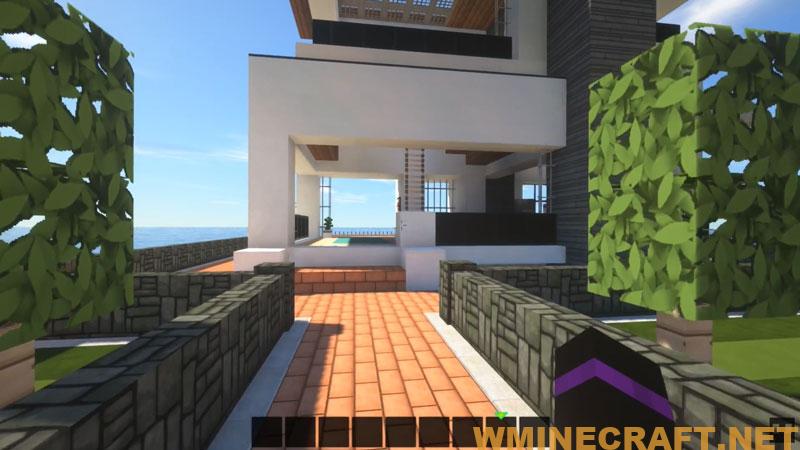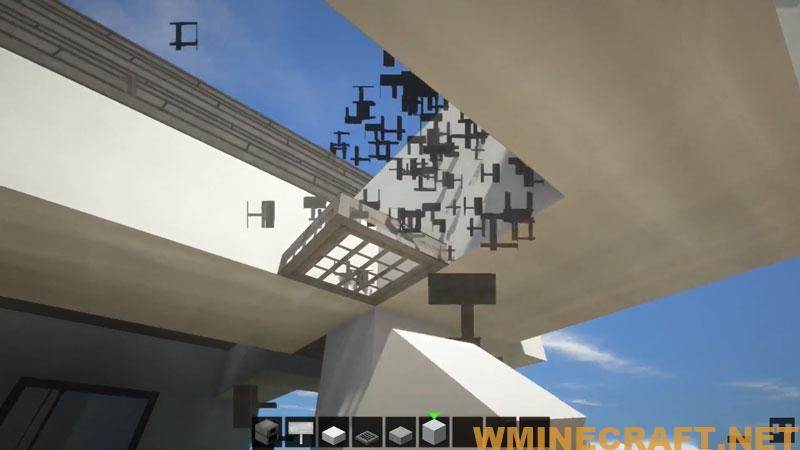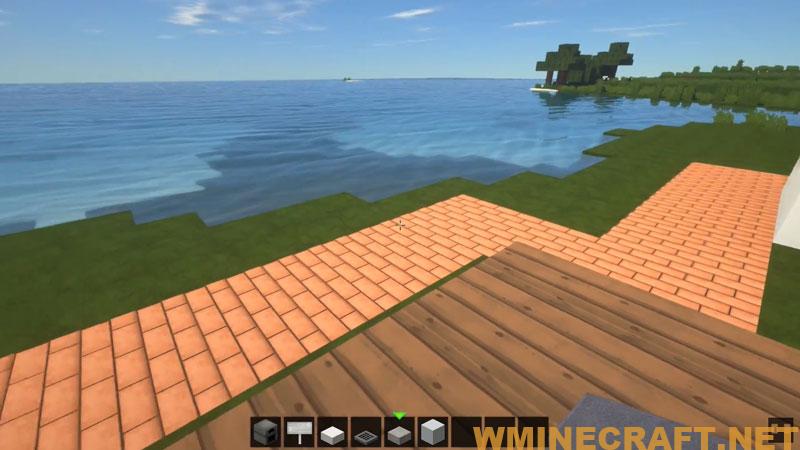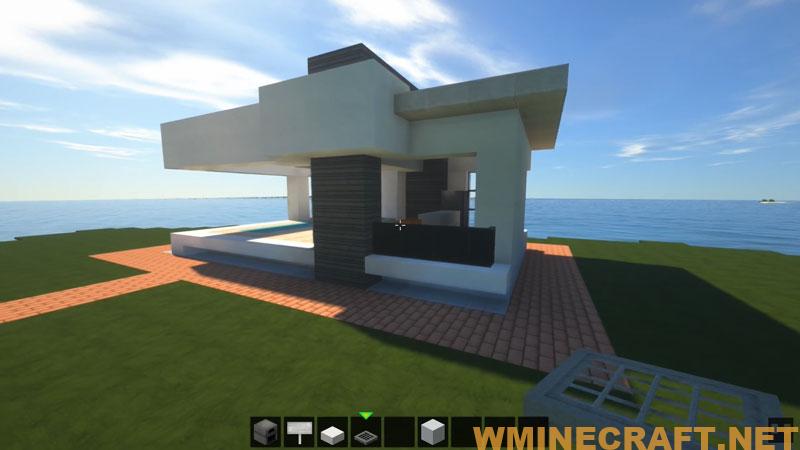 How to install:
Download a resource pack, you should get a .zip file.v
Open the folder to which you downloaded the file.
Copy the .zip file.
Open Minecraft.
Click on "Options", then "Resource Packs".
Choose "Open resource pack folder".
Paste the file into the resource folder in Minecraft.
Go back to Minecraft, the resource pack should now be listed and you can activate it by choosing it and hitting "Done".
Video on Youtube:
Download Links:
Minecraft Game version  1.7.10
Minecraft Game version  1.8.9
Minecraft Game version  1.10.2/1.9.4
Minecraft Game version  1.11.2/1.10.2
Minecraft Game version  1.12.2
Minecraft Game version  1.13.2
Minecraft Game version  1.14.4
Download from Server : Updating…loanding 96%
Minecraft Game version  1.15.2 to 1.16.3
Download from Server : Updating…loading 90%