What is Last Days Mod?
Last Days Mod 1.8 and 1.7.10 is the best shooter mod in the history of Minecraft. It adds in game new gamemodes, items and many other different stuffs.
This mod aims for an extremely realistic DayZ impression, to make your survival more dangerous, realistic, and cool at the same time.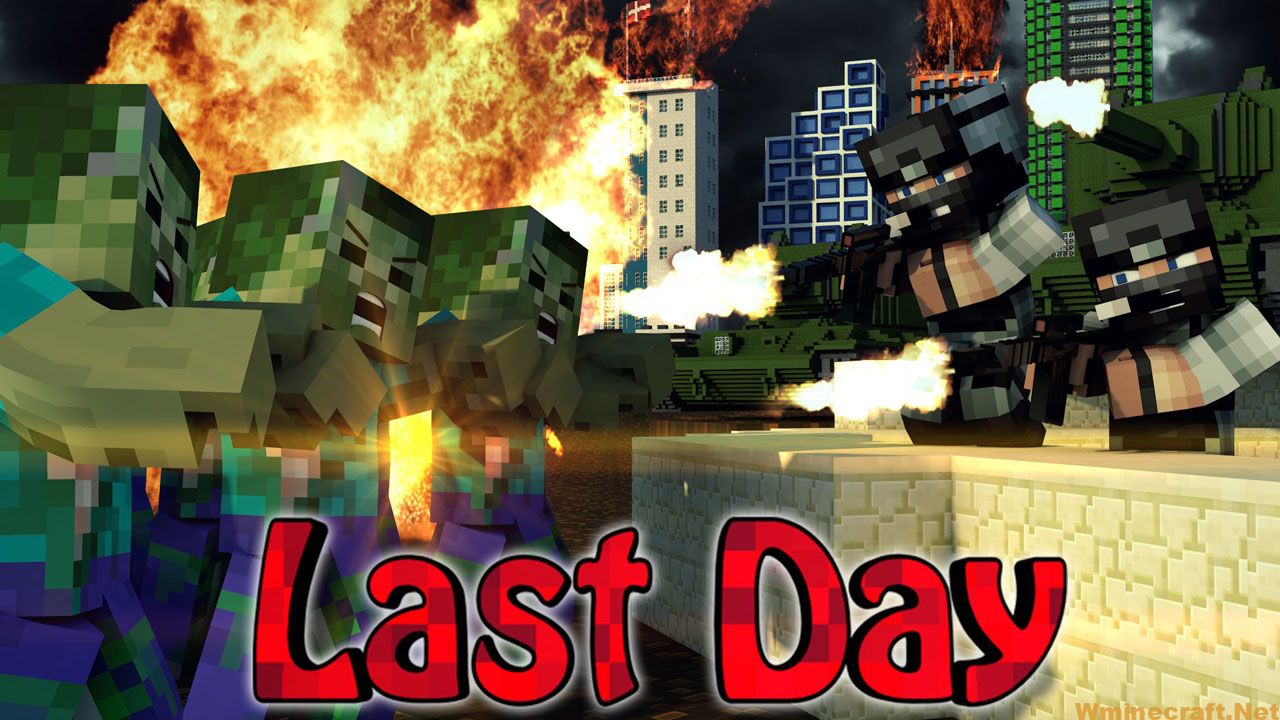 Relative Post:
Download Falling Tree Mod 1.16.5/1.15.2
Timber Mod 1.16.4/1.15.2/1.14.4
BspkrsCore 1.16.3-1.12.2-1.7.10 – Bspkrs's Minecraft Mods
Features:
Have a cool-looking custom inventory, just like in DayZ!
Have some bad-ass-looking gear, like backpacks, clothes, soldier gear, helmets, masks, all fully 3D!
Blow some evil mob brains with some awesome pow-pow 3D weapons, like shotguns, rifles, machine guns, and more!
Eat some yummy food, which by the way, can rot, so you better eat it right away!
See your Awesome 3D gear in the first-person view, making everything look way better, because how would see your body NOT be cool?
See the blood of your foes fall on the ground, making combat more realistic and brutal, just like real life!
Play with your friends in an all-out war with evil monsters, or just battle for fun with other players, because this mod has Multiplayer support!
Search for resources in custom world types, with random loot chests and decorative blocks!
Mod Showcase: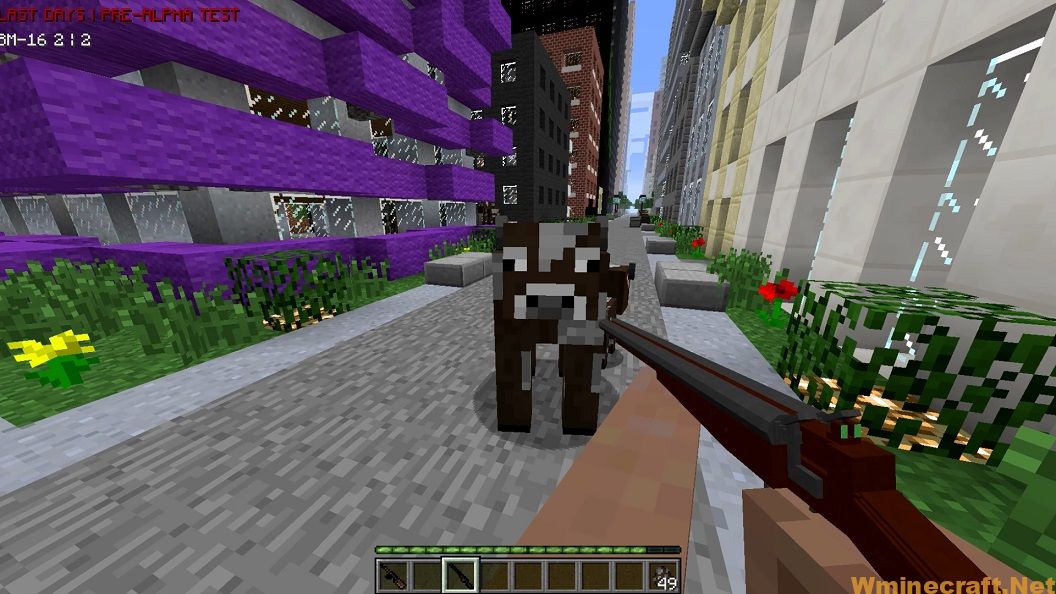 Gameplay:
This mod adds new few game mode types: The last survivor, Team match, and Deathmatch.
"The Last Survivor". In this game mode, you and other players spawn in the lobby room. There you can't give damage to other players and can't take damage for yourself. Every time when you join in the lobby room you will lose all your items and if the match was already started your player game mode will be changed to spectate. If match wasn't started after freeze time cooldown get required time you will spawn in battle area with parachute and quickly land down. Other players spawn with you at random distance. After when you successfully land at ground you must run and search for loot spawners. In the loot spawners you can find drinks, foods, guns, ammo and clothing. When you get some loot you must survive and be the guy who will be the last survivor.
How to use:
Weapons will shoot only if located the first three slots.
Weapons can be reloaded only when the ammo is in the hotbar.
For to set improvement to weapons you have to take it in hand and press F.
To pick up an item you need to approach it and press RMB.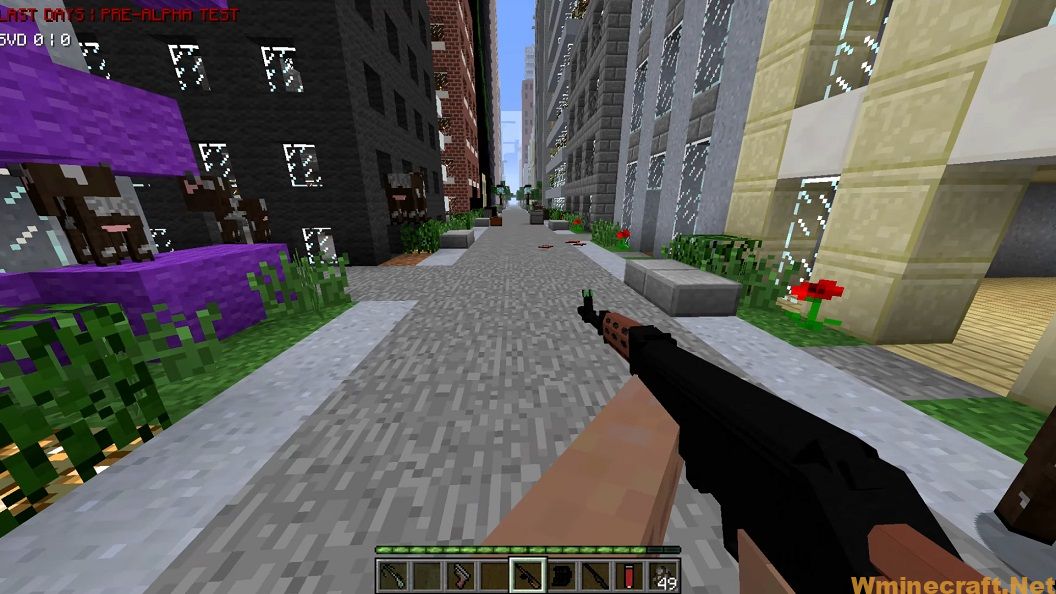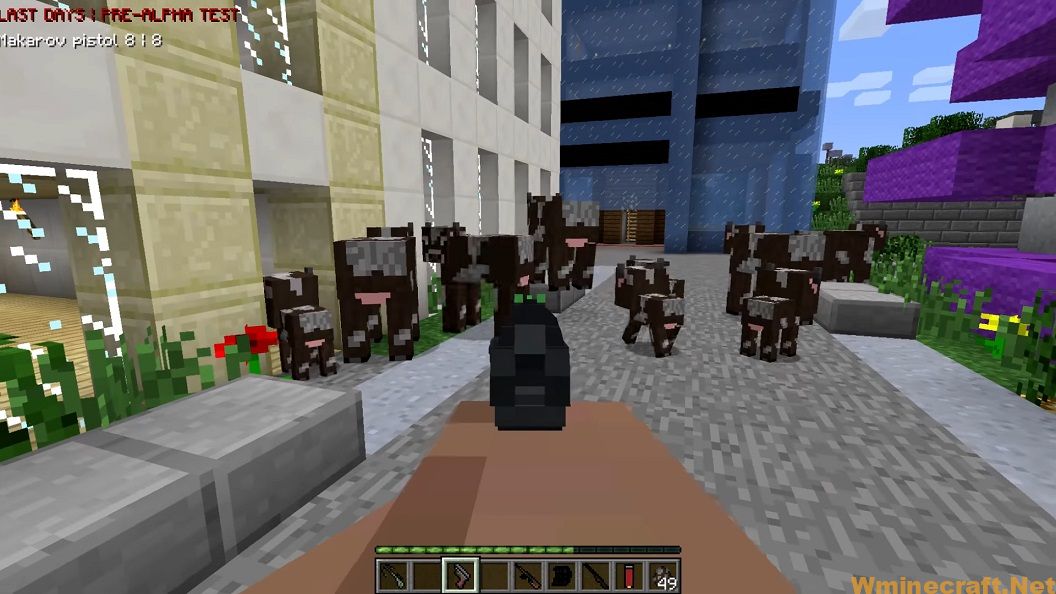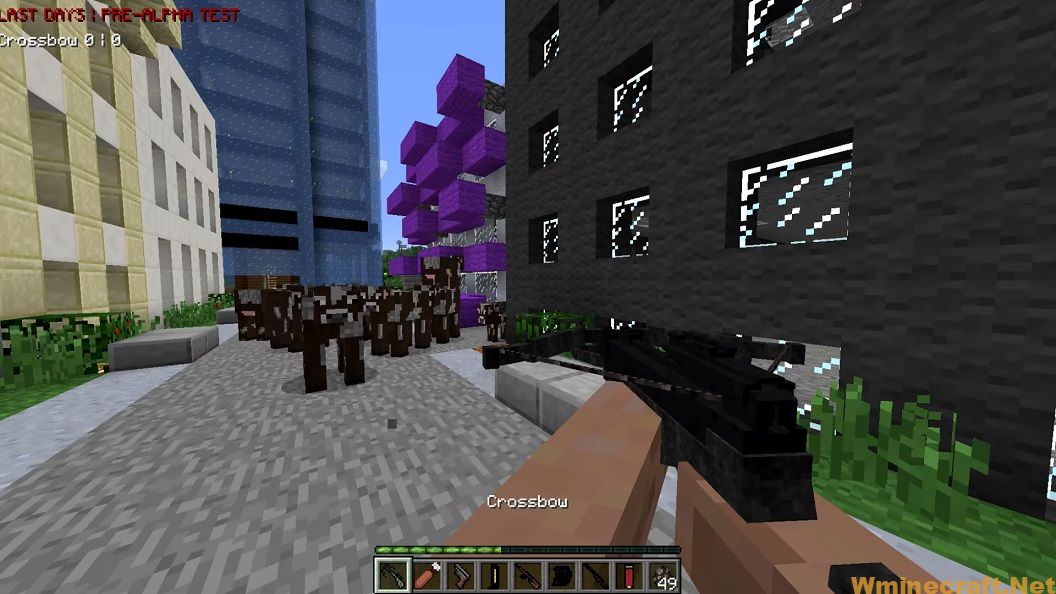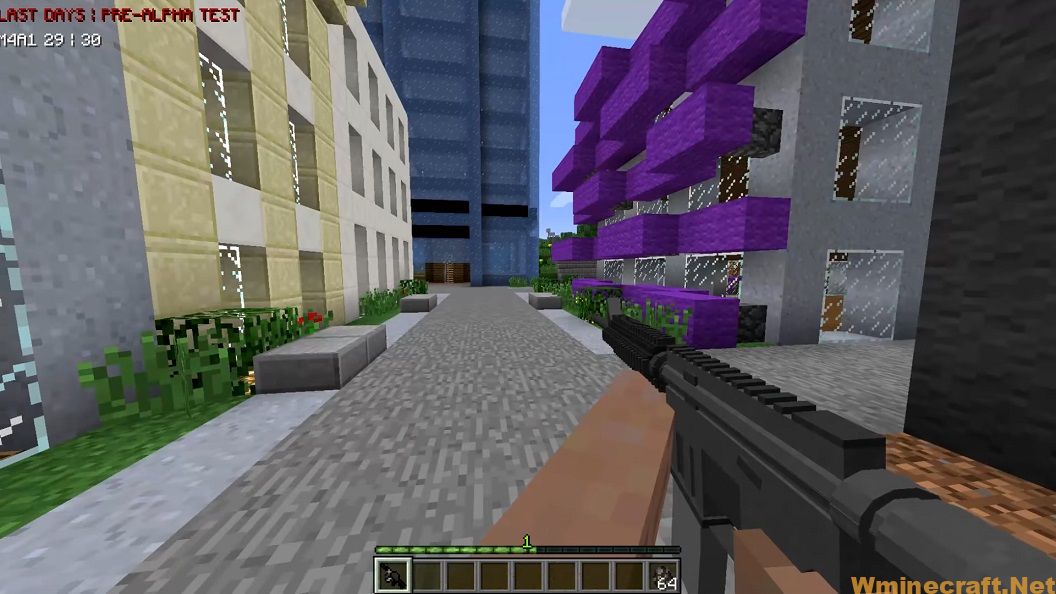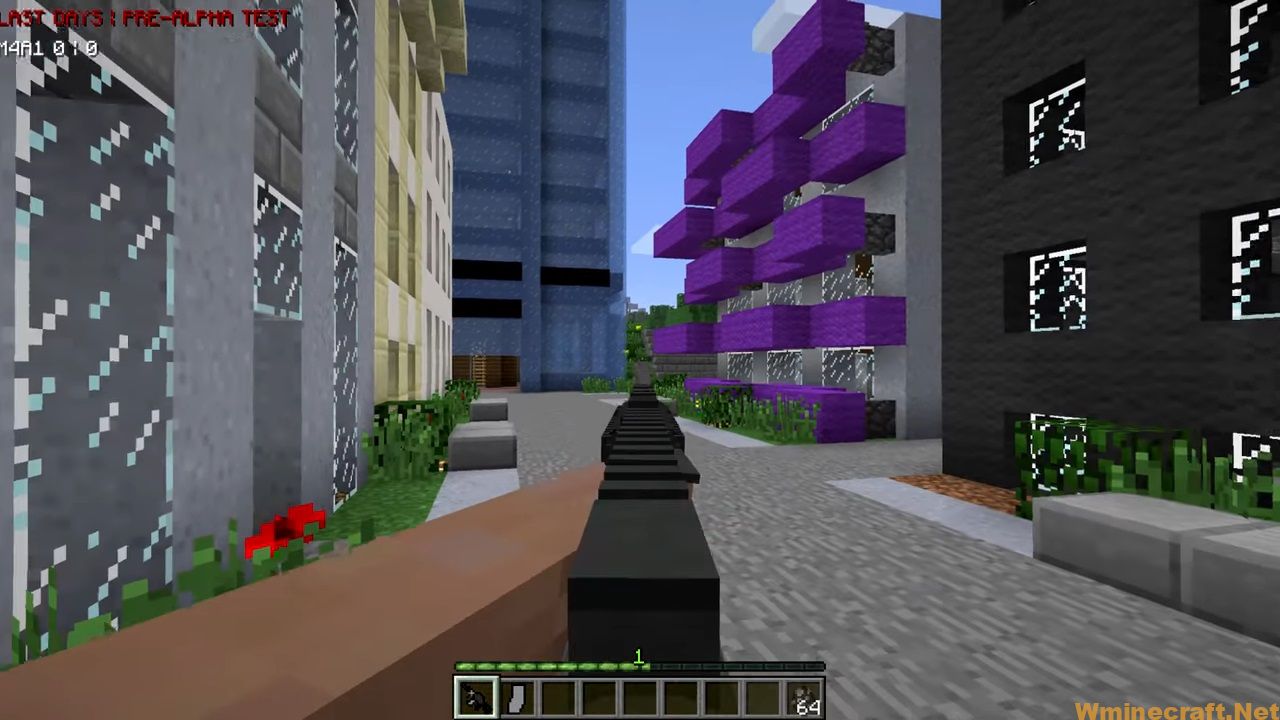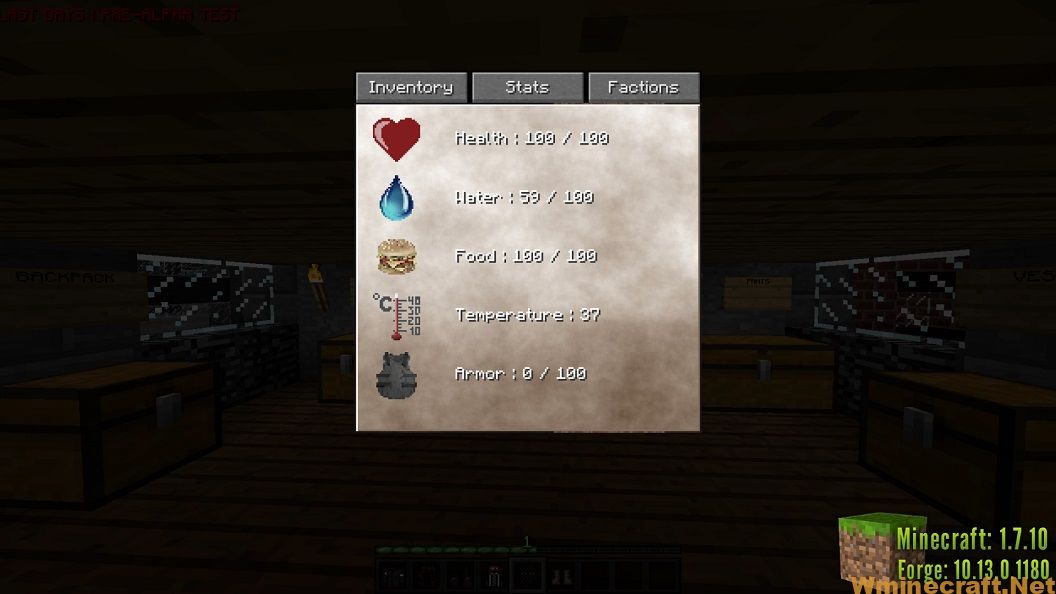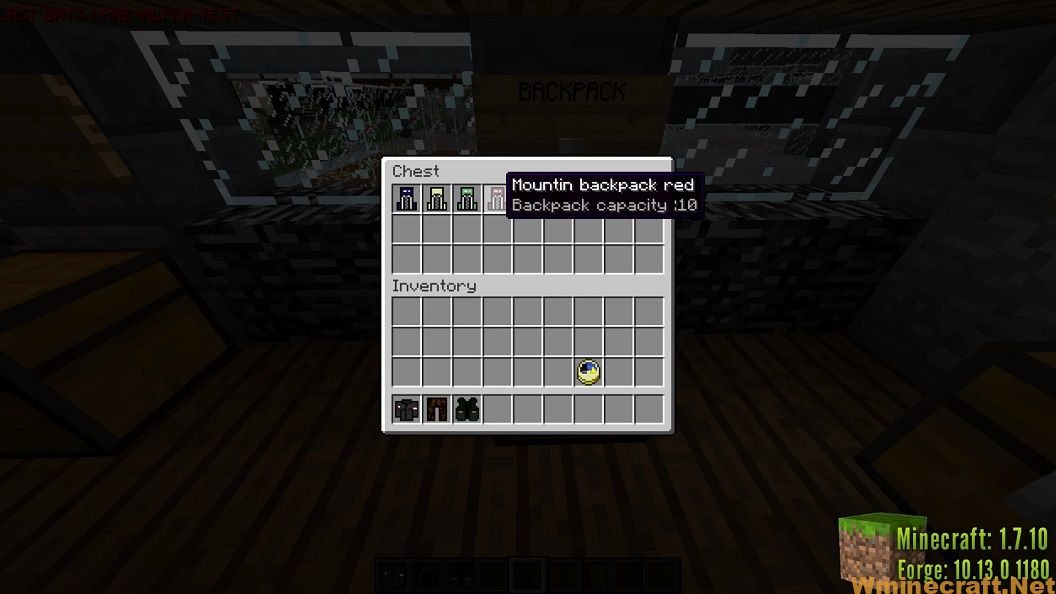 How to install:
How to Use Forge to Install Minecraft Mods (Client Side)
How To Install The Fabric Mod Loader After Downloading It
The newest Minecraft Mods are available right now.
Download Last Days Mod for Minecraft 1.8/1.7.10
Last Days Mod For Minecraft 1.7.10 Link Download : 
Last Days Mod For Minecraft 1.8.0 Link Download : 
Last Days Mod For Minecraft 1.12.2 Link Download : (Updating…)
Author: Vokeez, Steeven Richard ❘ Rating: 4.61 − 122 votes ❘ 202,079 views