What is Giselbaer's Durability Viewer Mod?
The Giselbaer's Durability Viewer mod is popular with gamers; when installing mods, you need fabric API to install additional support to run. Giselbaer's Durability Viewer Mod 1.17/1.16.5 shows your item durabilities. 
When installing Giselbaer's Durability Viewer mod, the player will see the
information about the safety armament of any component, such as armor, weapons …
You will see how many blows the sword can deliver or how much armor will last.
Another nice addition is the display of the number of free slots in the inventory. If you're playing with other modloaders, you can download Durability Viewer for Forge as well as for Rift.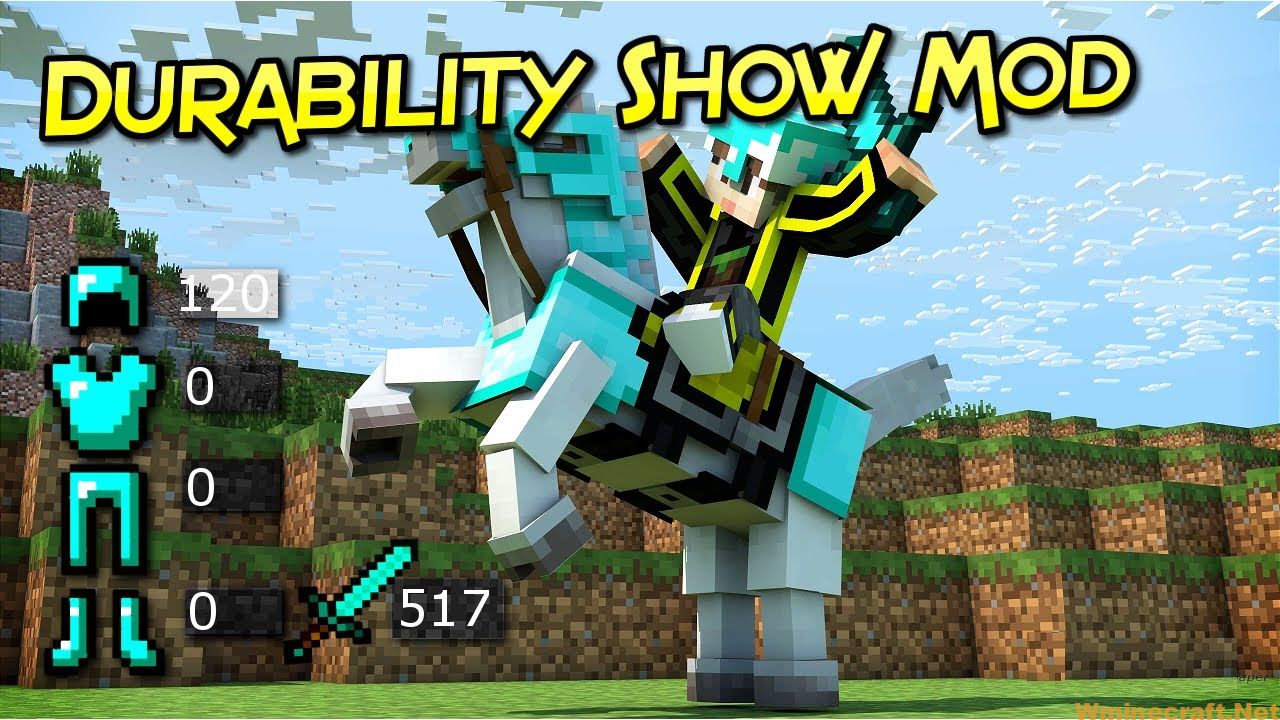 Relative Post:
Download Block Armor Mod for Minecraft 1.16.5-1.12.2-1.7.10
Download The Blocklings Mod for Minecraft 1.12.2/1.11.2
Download Fusion Mod 1.16.5/1.15.2 and 1.12.2 for Minecraft
Giselbaer's Durability Viewer Mod Features:
Show item durability numbers in color (green/white/yellow/red) depending on items state
Items that are at almost 100% show damage, not durability. For example, your diamond pick that was used 5 times will show -5, not 1556. Great when you're using the mending enchantment to fix your stuff and don't know the exact number you want to reach
Also show number of empty inventory slots; know at a glance if you can continue mining or should return to your chest
Shows the amount of time for your buffs to run out so you don't have to press E to check whether that water breathing potion lasts for another minute (can be turned off in options)
Play a warning sound when your item is about to break; stop losing your Efficiency V pick to not looking at the GUI. The warning will play when your item is at less than 10% AND less than 100, these values can be configured.
Set your window title to "<Username> on <Server>" so if you have more than one instance of Minecraft open you can alt-tab to the one you're looking for easily. Can be turned off in options.
Requires:
Previews: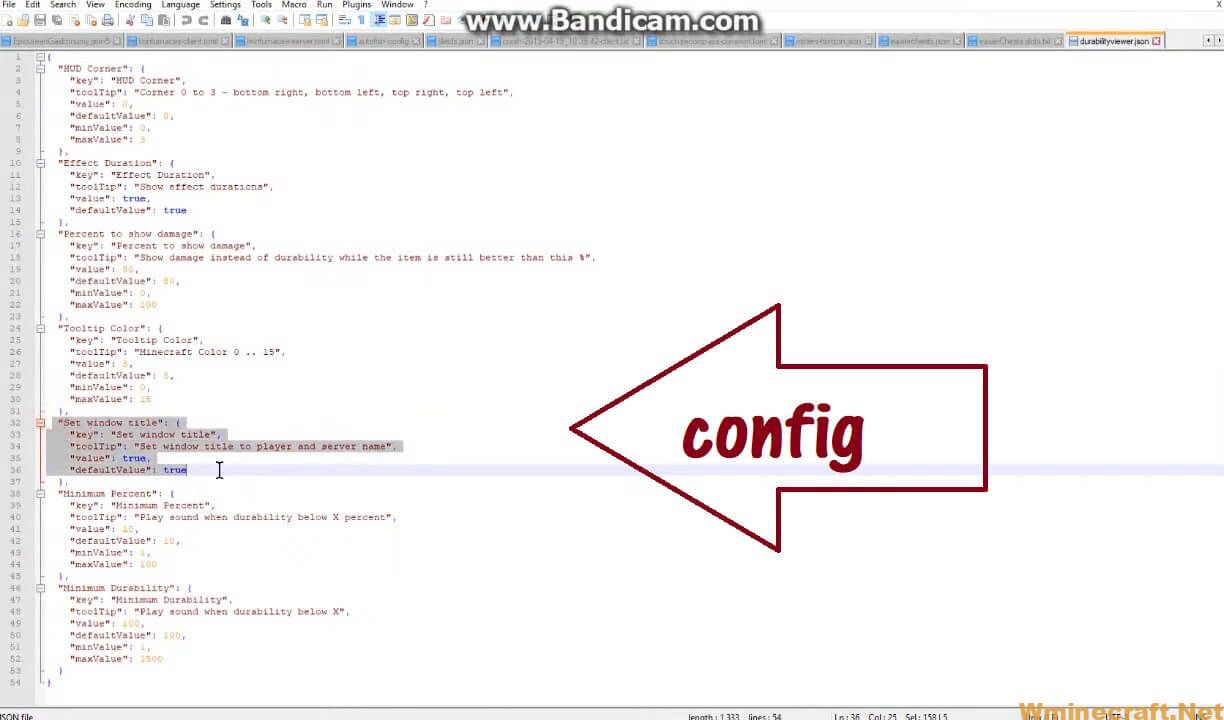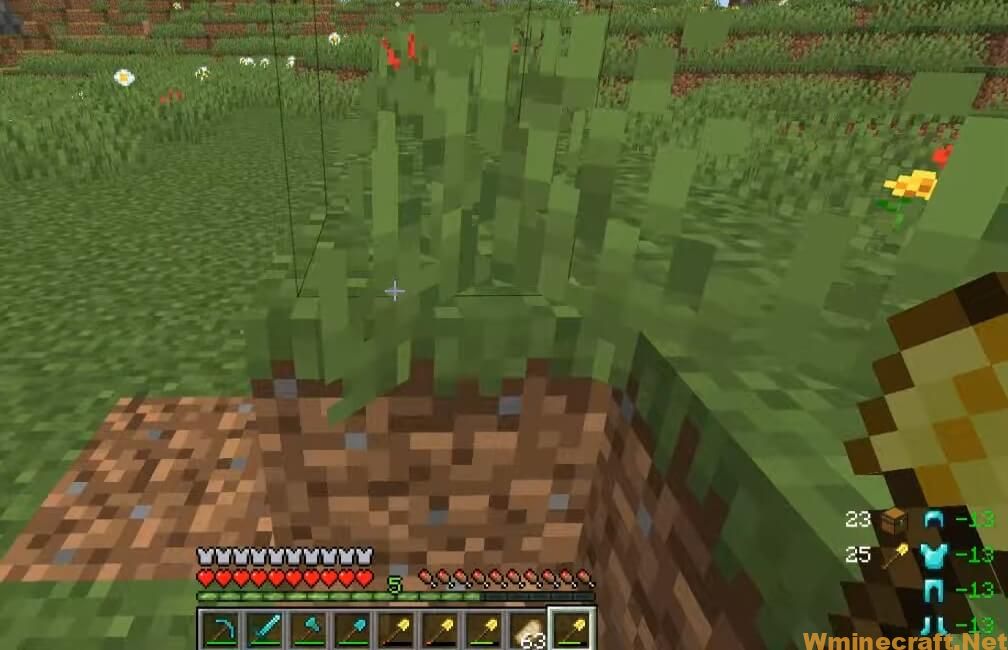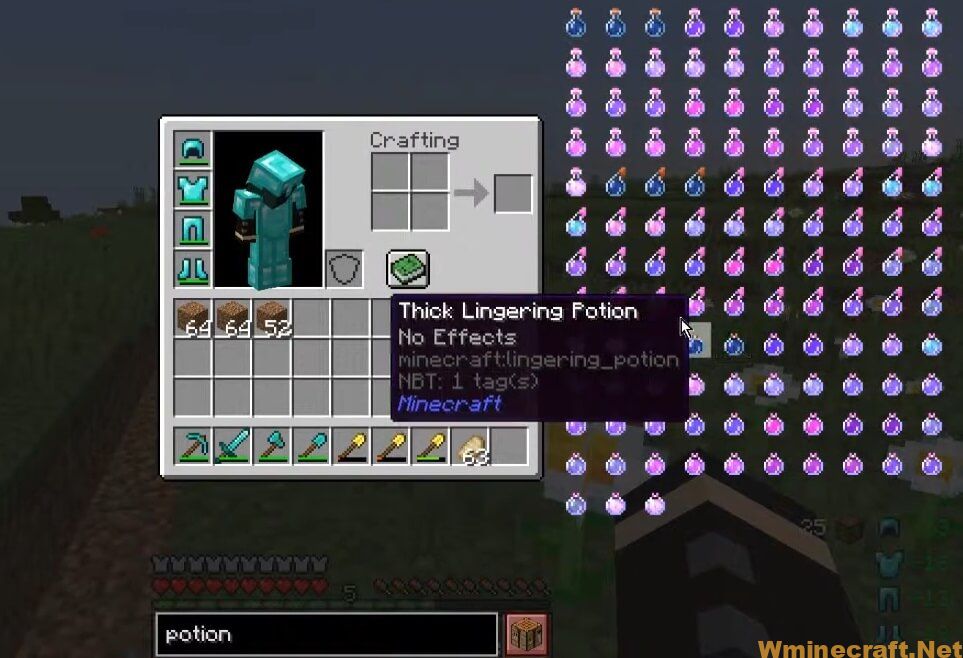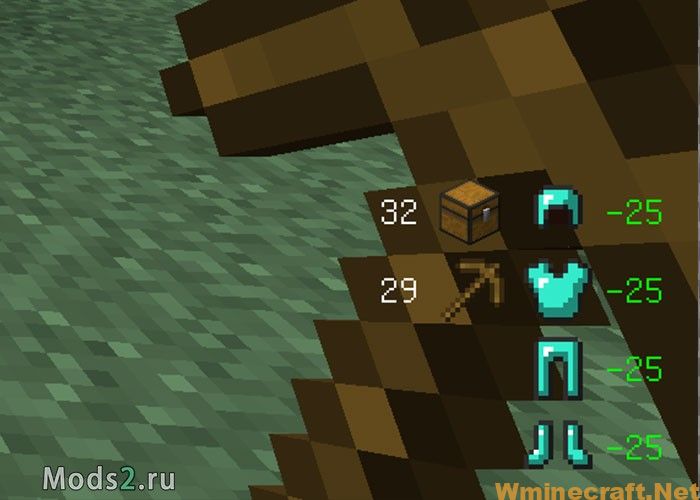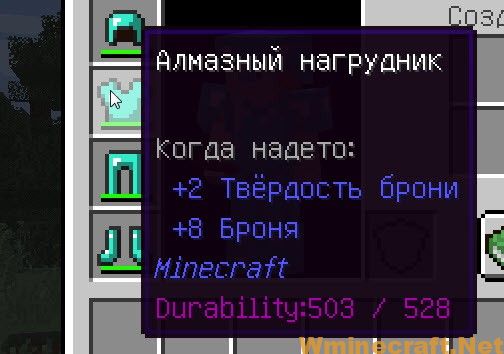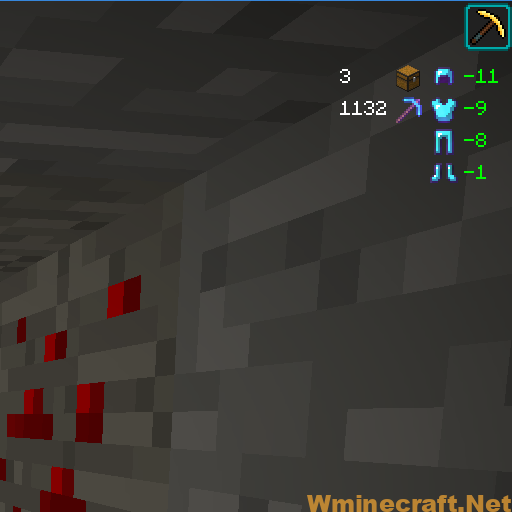 How to install Giselbaer's Durability Viewer mod
Make sure you have installed Fabric Mod Loader and Fabric API.
Download the mod for your version of the game.
Put it in the 'mods' folder, which is located in the game folder.
Minecraft Forge (Modding API) Installation Guide
5 steps to successfully install Forge Minecraft
1. Access and Download select Minecraft forge version, then download the installer.
2. Requires installing Java on a computer. Open the .jar file you just downloaded, make sure 'Install Client' is selected, and click the OK button.
3. Run Minecraft and select the Forge profile, then click Play.
4. Select the Minecraft Forge menu on the left and the Mods button below Multiplayer.
5. Successfully, you can enjoy the mod just installed.
Download Links:
Giselbaer's Durability Viewer Mod for Minecraft 1.18, 1.17.1 , 1.16.5 , 1.14.4, 1.12.2

Minecraft Game version 1.11.2
Download From Server : 
Minecraft Game version 1.12.2, 1.12.1, 1.12
Download From Server : 
Minecraft Game version 1.13.2
Rift Modloader version: Download From Server : 
Minecraft Game version 1.14.4, 1.14.3, 1.14.2
Fabric version: Download From Server : 
Minecraft Game version 1.15.1/1.15
Fabric version: Download From Server : 
Minecraft Game version 1.15.2
Fabric version: Download From Server : 

Forge version: Download From Server : 
Minecraft Game version 1.16.1
Fabric version:Download From Server : 

Forge version:Download From Server : 
Minecraft Game version 1.16.2
Fabric version: Download From Server : 

Forge version: Download From Server : 
Minecraft Game version 1.16.3
Fabric version:Download From Server : 

Forge version:Download From Server : 
Minecraft Game version 1.16.4
Fabric version: Download From Server : 

Forge version: Download From Server : 
Minecraft Game version 1.16.5
Fabric version:
Minecraft Game version 1.17
Fabric version:
For Minecraft 1.17.1
Fabric version:

Forge version:
Minecraft Game version 1.18:
Fabric version:
Author: Giselbaer ❘ Rating: 3.93 − 74 votes ❘ 180,854 views