What is Block Armor Mod?
Block Armor offers us the possibility to create a huge number of armor variants for your character. You can create as many armors as blocks exist in the game because you can make armor of wood, earth, stone, emerald, Redstone, TNT, straw, pumpkin, and much more.
These armors and providing us with protection against enemy attacks will bring us various effects, depending on the material you have chosen for their creation. The manufacture or crafting of the armor will be the same as always; only we can use other materials for its manufacture.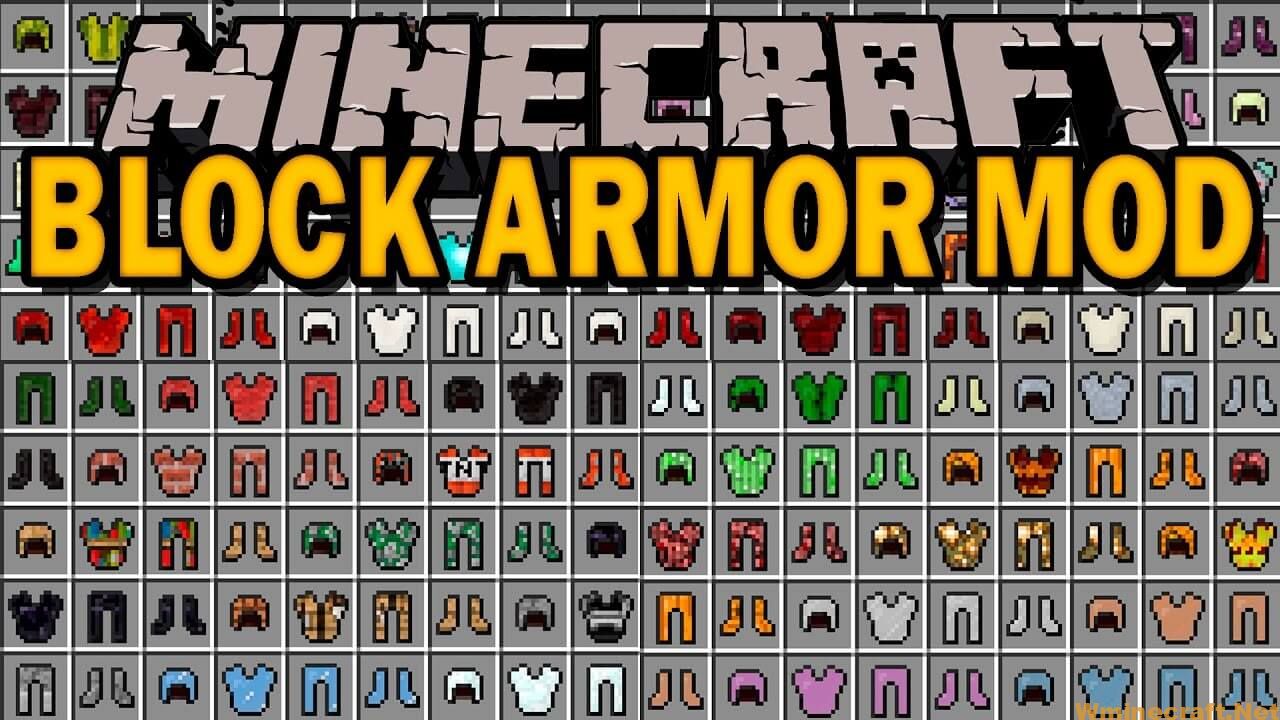 In addition, if the amount of new armor that we can create is not enough, the mod will allow us to create new armor using the materials or minerals that add other mods that we have installed. If we have a texture pack installed, the textures of the new rebar will dictate the textures that we have installed.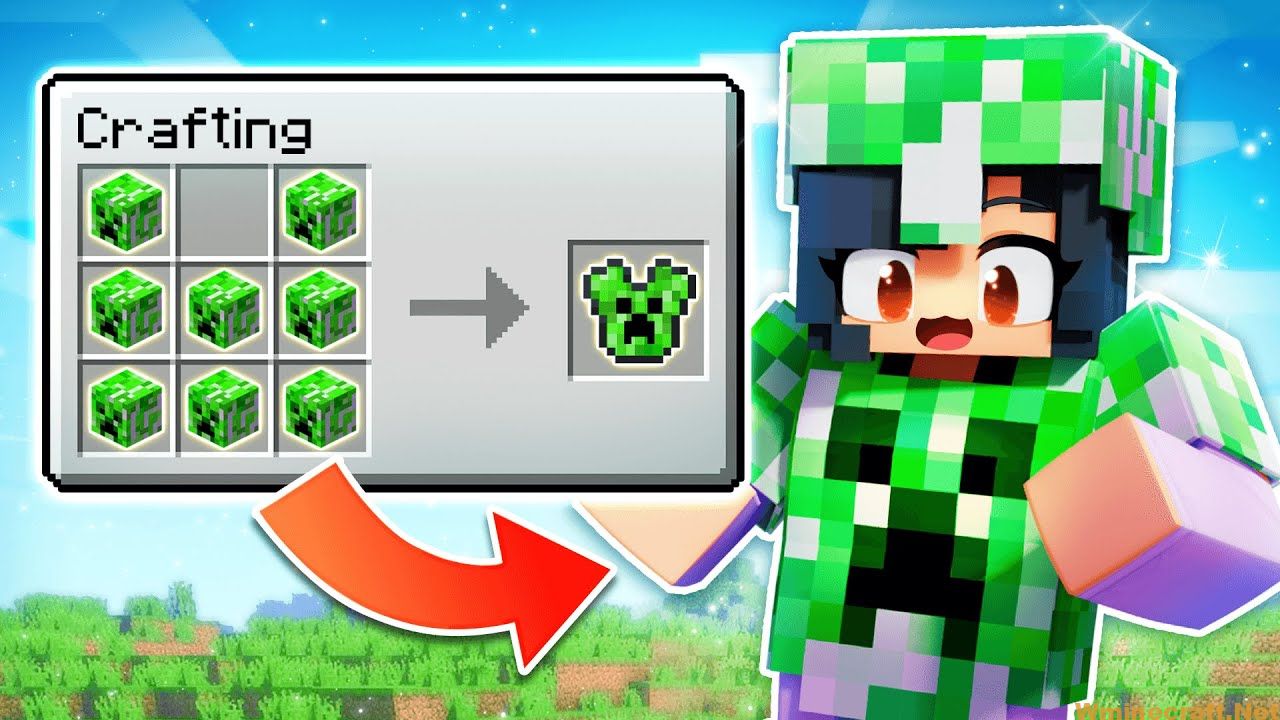 Additional Mods:
If other mods with blocks are added, there will be armor added for most of those blocks.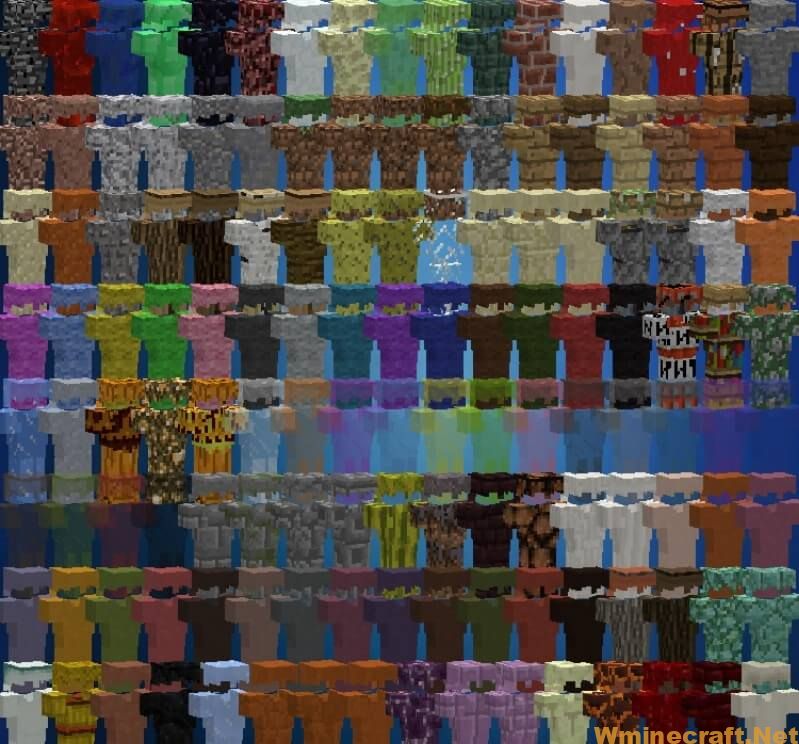 Armor Sets:
For each valid block, a full set of armor items (helmet, chestplate, leggings, and boots) will be added. Each item is crafted using the desired block in the shape the armor is normally crafted in, and can be repaired using that block as well.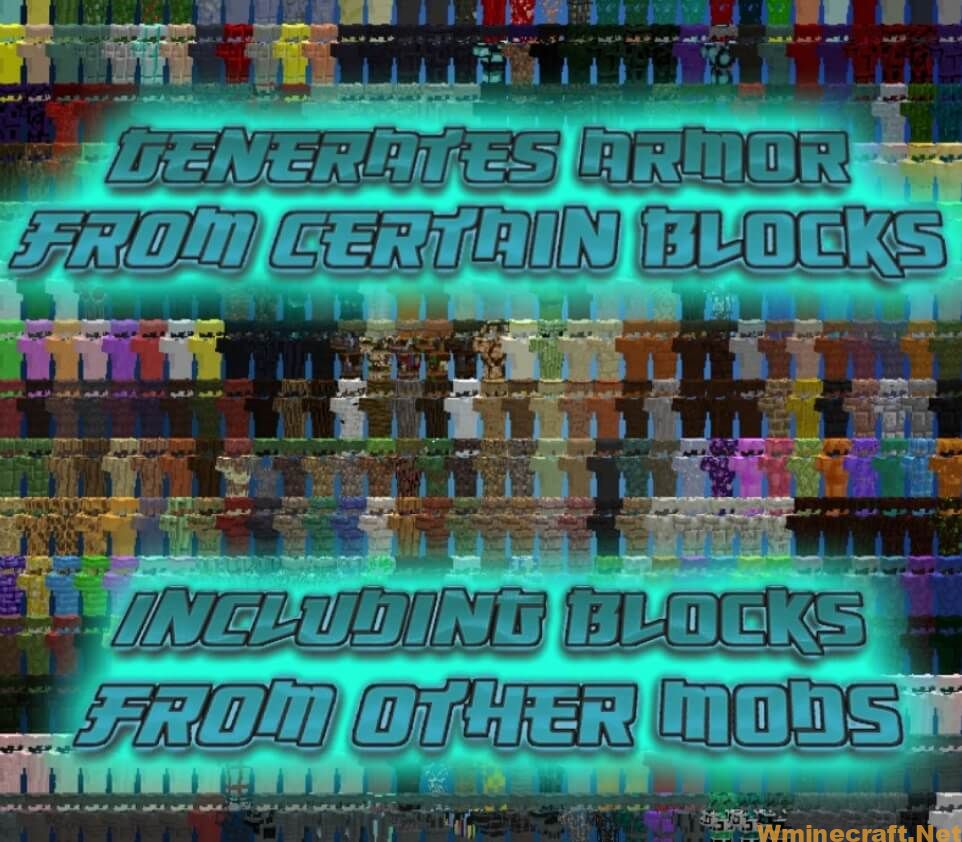 See more:
MicdoodleCore 1.12.2-1.11.2 for Minecraft
Animated Textures:
Armor made from blocks with an animated texture will also have an animated texture.
Resource Packs:
The armor textures will change with the block texture when a resource pack is added.
Config:
You can easily choose to enable or disable any armor sets or set effects in the config. You can also change settings for the number of pieces required for set effects, whether or not set effects use durability, etc.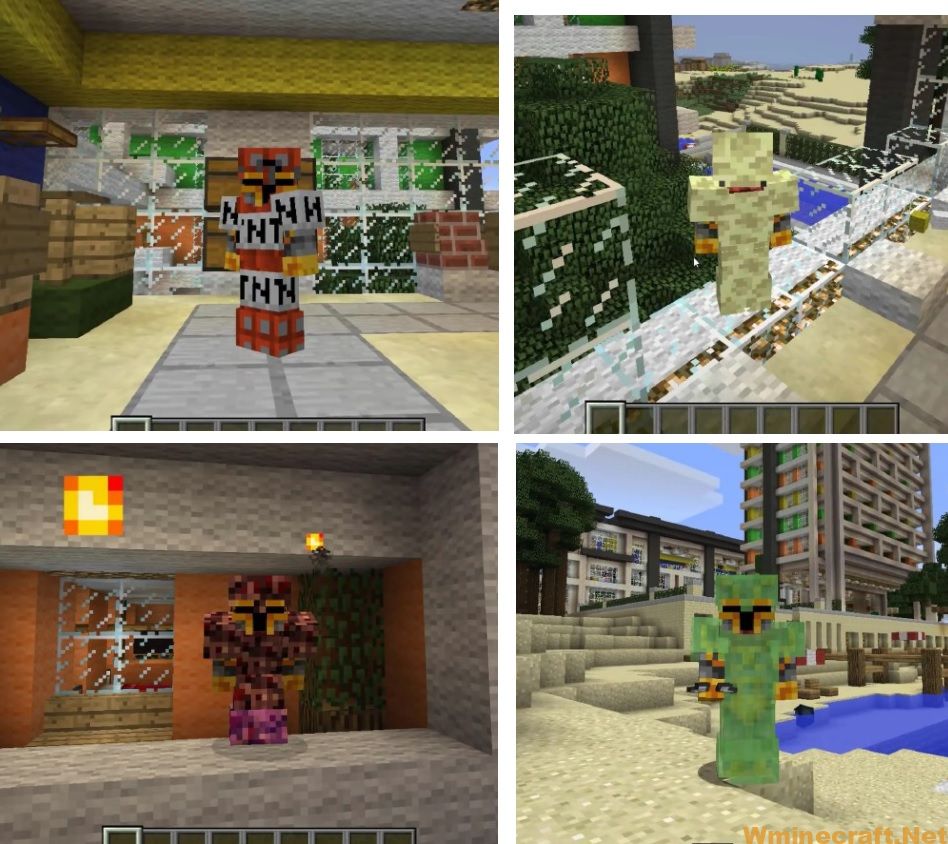 Set Effects:
While wearing at least the number of pieces required for set effects (specified in config), certain armor sets gain special effects and bonuses!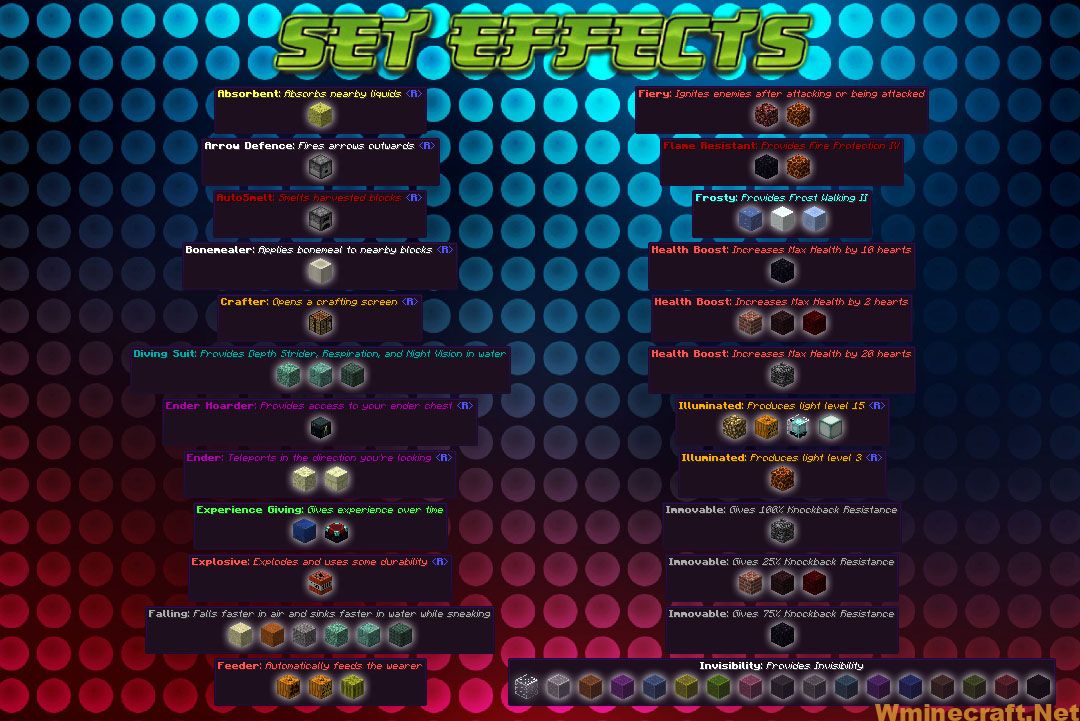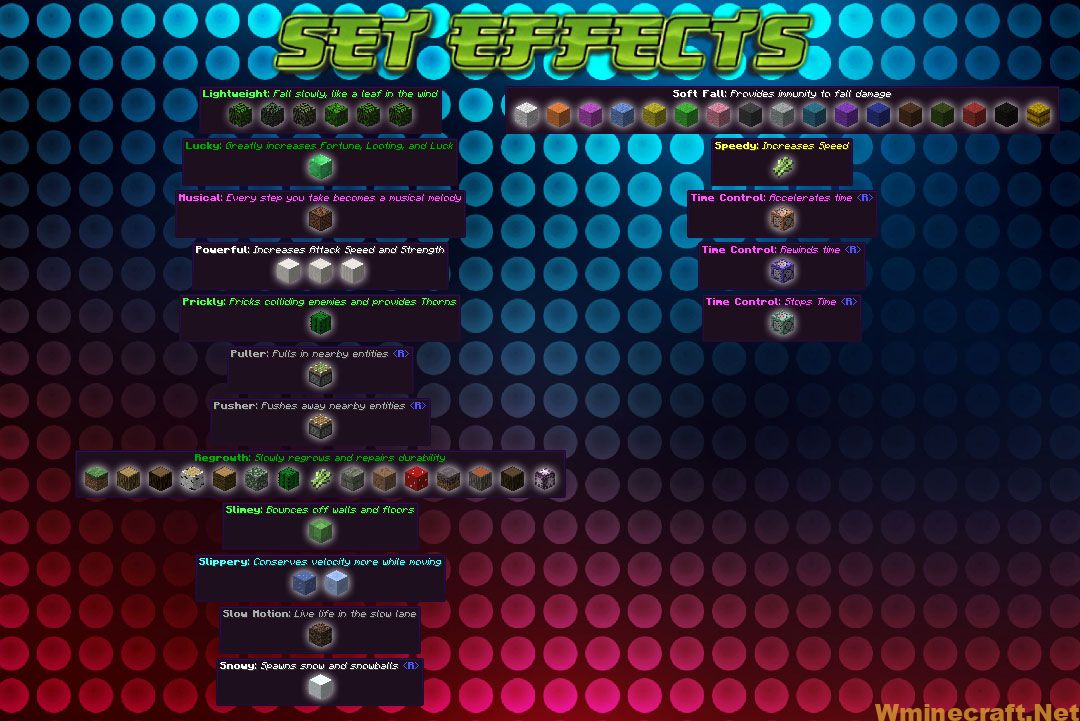 Crafting Recipes: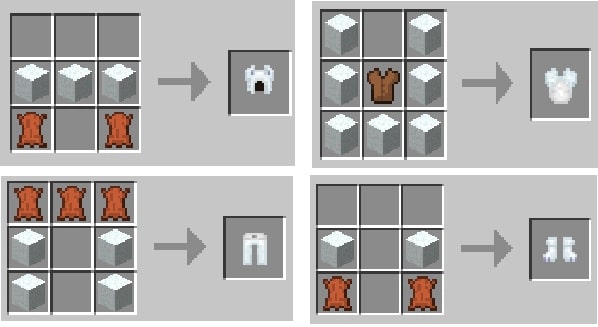 Showcase:
How to install Block Armor Mod with Minecraft Forge
1. Download Minecraft Forge Installer and Download the mod.
2. Right-click Forge Installer, Run as Administrator and click OK to install Forge.
(You can skip this step if you have Minecraft Forge installed)
3. Open Start on desktop> Open Run (Or you can use the Windows + R
keyboard shortcut)
4. Type% appdata% into Run and press Enter.
5. Go to /.minecraft/mods folder
6. Place the jar file of the mod you downloaded in the mod folder and then run
Minecraft.
Minecraft Forge Installation Guide(Modding API)
5 steps to successfully install Forge Minecraft
1. Access and Download select Minecraft forge version, then download the installer.
2. Requires installing Java on a computer. Open the .jar file you just downloaded, make sure 'Install Client' is selected, and click the OK button.
3. Run Minecraft and select the Forge profile, then click Play.
4. Select the Minecraft Forge menu on the left and the Mods button below Multiplayer.
5. Successfully, you can enjoy the mod just installed.
Download Links:
Block Armor Mod For Minecraft 1.7.10:
Block Armor Mod For Minecraft 1.8.9:

Block Armor Mod For Minecraft 1.9.4:

Block Armor Mod For Minecraft 1.10.2:

Block Armor Mod For Minecraft 1.11:

Block Armor Mod For Minecraft 1.11.2:

Block Armor Mod For Minecraft 1.12.2, 1.12.1, 1.12:

Block Armor Mod For Minecraft 1.16.5:

Rating: 4.57 − 985 votes – Author: 2piradians, Furgl ❘ 776,847 views