KUDA Shaders Mod 1.19.2, 1.18.2 are a compilation of the best shaders for Minecraft. KUDA Shaders adds shadows, a new lighting system, god rays, and other effects. Shaders are realistic visual effects packages that will allow us to turn our world into an environment full of dynamic shadows, visual effects, and realistic atmospheric effects.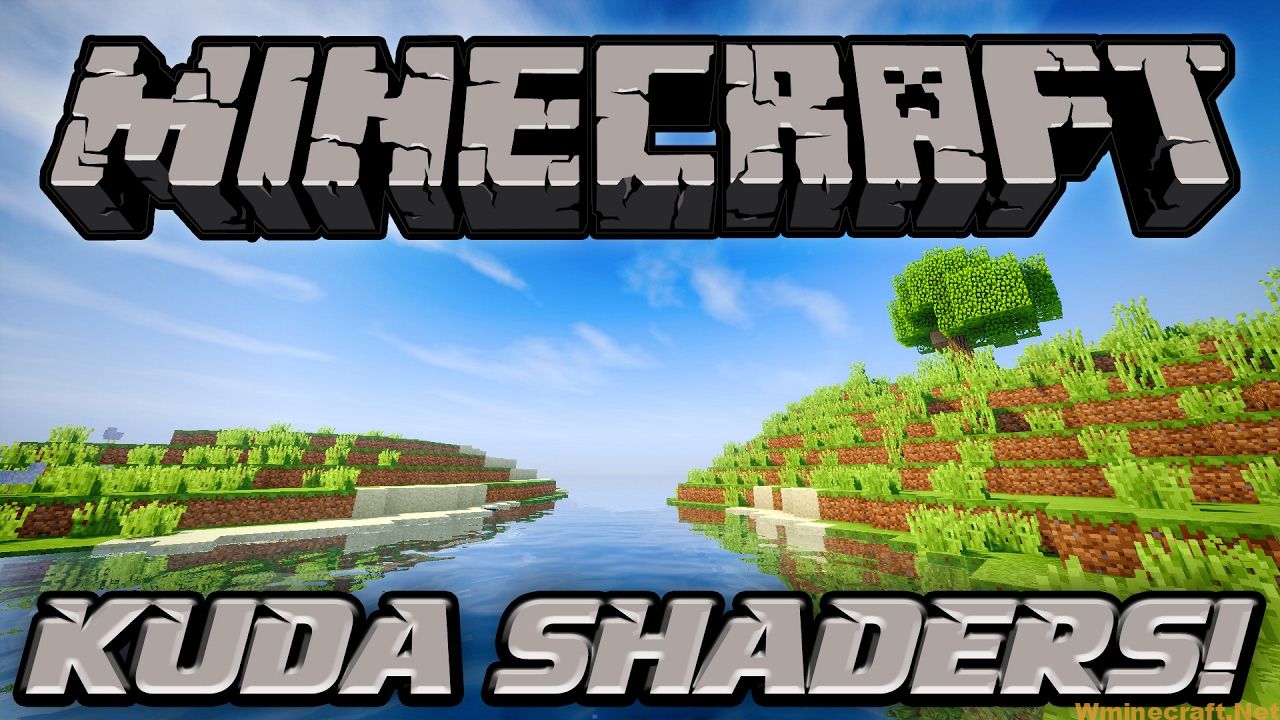 This shader pack is among the Top 3 concerning popularity. Unlike another realistic shader pack, this one is much faster and customizable, which speaks for itself. The effects are not overwhelming but nice and decent.
The sun shines nice and calm over the landscape and reflects on the water surface. Wonderful clouds are flying in the sky and disappear in the air.
Water effects are designed very detailedly, making it even more realistic. Incredible Shadows are dropped into the water surface by the light effects.
KUDA Shaders 1.19 entered the world of Minecraft in 2017 after finishing its beta testing. DeDelner, the mod's designer, deserves praise for coming up with such a feature-rich mod. Very few shaders, like this one, can elevate your gaming experience to a new level. The way it has been created is one of the reasons why KUDA shaders have been able to leave an immediate impression in the world of Minecraft. For instance, you'll see that the majority of Minecraft shader packs have sophisticated features and specifications. This means that in order to explore these shaders, gamers need extremely sophisticated hardware. However, you will see that the supposedly "simple" shaders have relatively few functionality. In other words, they don't really add anything to the game's visuals. Installing these keeps your graphics on par with the stock vanilla graphics.
Because it has managed to find a balance, Kuda Shaders is a game-changer. For instance, the additions it makes are worthwhile experimenting with. Additionally, it allows for a ton of changes to satisfy the various graphic requirements of gamers. The nicest thing is that your PC may be used without having a powerful graphics processor. DeDelner has demonstrated complete talent with this. It's one of the factors that has made Kuda shaders so well-liked in the Minecraft community.
Relative Post:
Download Lagless Shaders Mod for Minecraft (Realistic Water, Grass)
Continuum Shaders Mod for Minecraft (High-performance machines)
Download SEUS Renewed Shaders Mod for Minecraft
Screenshots: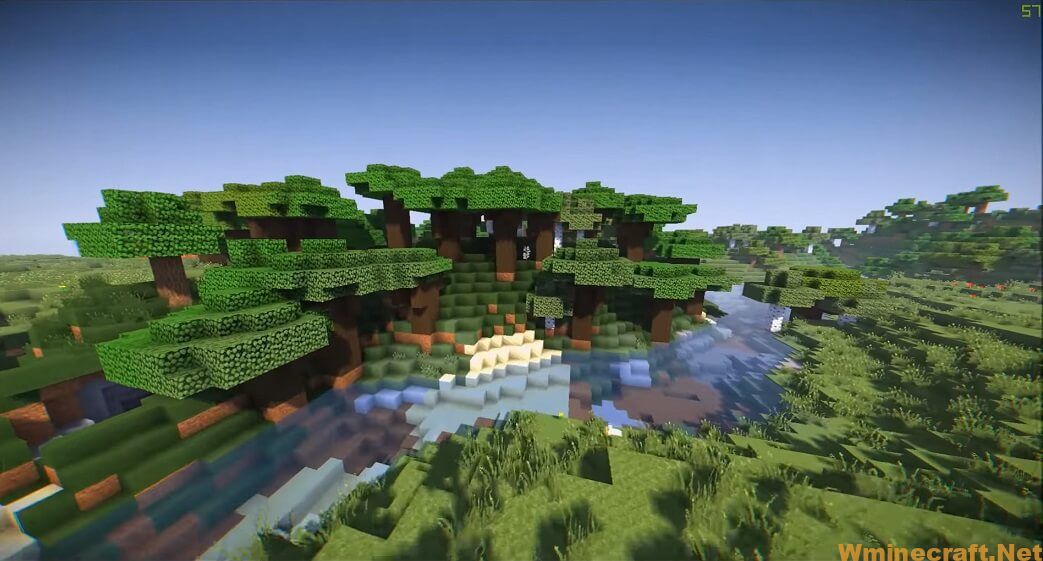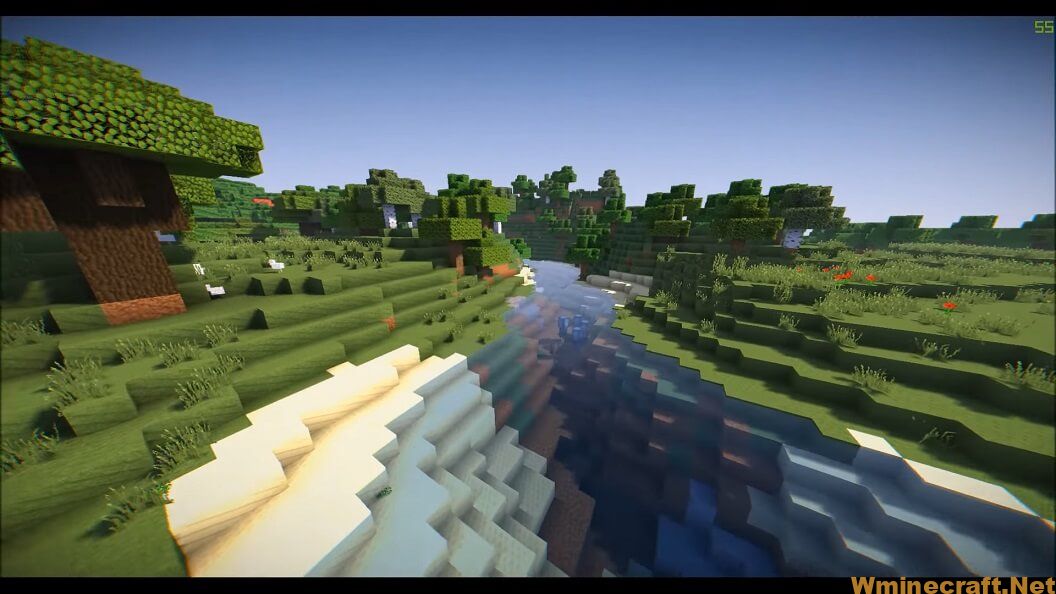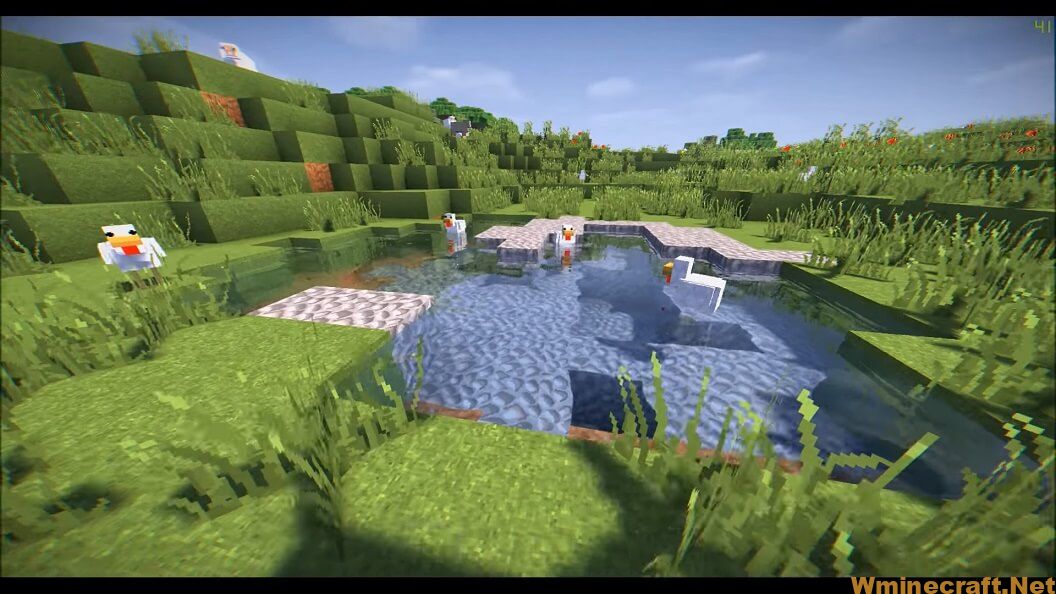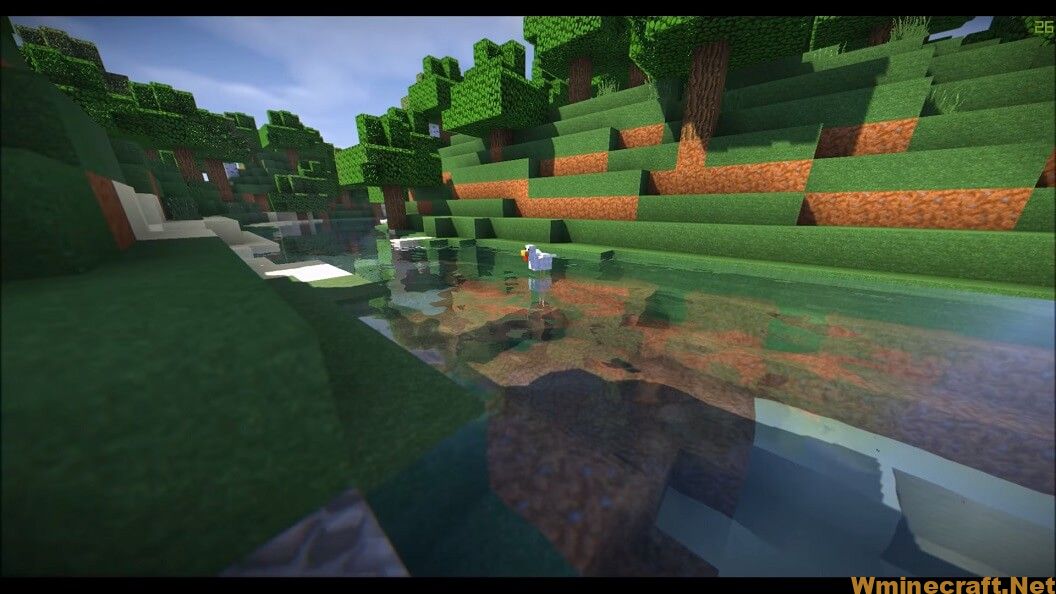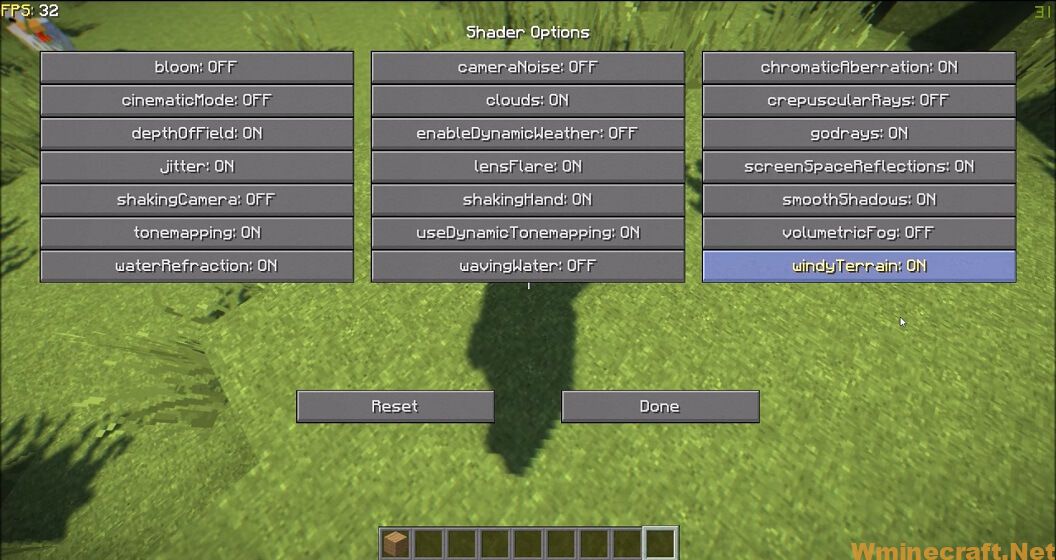 If we haven't installed KUDA Shaders in Minecraft in a long time, we may find that shaders are no longer a mod. Formerly there was a modification called Shaders Mod, to which we had to add shader packages. Today, the functionalities of that mod are present in Optifine, so the mod no longer exists. Now the shader packages are installed in Optifine.
Changelogs:
v6.5.26 for Minecraft 1.12.2 and 1.11.2
Higher cloud opacity
Removed "nPuddles" which probably caused issues with rain puddles
YCoCg compression can be disabled due armor glint issues ( I did this because I saw Gronkh's livestream x) )
Water is also affected by windSpeed
Fixed water animation suddenly stops
Other minor fixes
v6.80 for Minecraft 1.10.2 and 1.9.4
Fixed issues with translucent blocks on NVIDIA cards
Improved dynamic weather
Added an extra menu for dynamic weather for more controls
Removed reflections and refraction for the Nether portal
Better material detection of the hand in first person view
Fog blur can be disabled
Can you get shaders with Forge?
Once you've downloaded Minecraft Forge, you'll want to run the installation process and make sure it's located in your Minecraft folder. The next time you start up Minecraft, the Forge profile should be available to you, which you should select to run your shaders packs.
What is the best shaders mod?
1.Lagless Shaders Mod. 2.KUDA Shaders Mod. 3.CrankerMan's TME Shaders Mod. 4.GLSL Shaders Mod. 5.Triliton's Shaders Mod. 6.Robobo1221's Shaders Mod. 7.Chocapic13's Shaders Mod. 8.Continuum Shaders Mod.
How to install KUDA Shaders Mod?
Make sure you have installed Minecraft Forge
Download Optifine HD and GLSL Shaders Mod.
Locate the minecraft application folder.

Windows => %appdata%\.minecraft
Mac OS X => ~/Library/Application Support/minecraft
Linux => ~/.minecraft

Search for the "shaderpacks" folder.
Move the downloaded .zip into the shaderpacks folder.
Now you can select shader in-game from Options/Shaders!
Run and Enjoy.
Minecraft Forge (Modding API) Installation Guide
5 steps to successfully install Forge Minecraft
1. Access and Download select Minecraft forge version, then download the installer.
2. Requires installing Java on a computer. Open the .jar file you just downloaded, make sure 'Install Client' is selected, and click the OK button.
3. Run Minecraft and select the Forge profile, then click Play.
4. Select the Minecraft Forge menu on the left and the Mods button below Multiplayer.
5. Successfully, you can enjoy the mod just installed.
KUDA Shaders Mod for Minecraft Download Links:
From version 1.7.10 of Minecraft through version 1.19.2, 1.19
KUDA Shaders Lite
KUDA Shaders Default

KUDA Shaders Ultra Download From Server : 

KUDA Shaders Ultra Blur Download From Server : 

KUDA Shaders Medium Download From Server : 
KUDA Shaders v6.1 Legacy Download From Server : 

Author: DeDelner ❘ Rating: 4.46 − 356 votes ❘ 514,040 Views