Continuum Shaders Mod 1.12.2->1.10.2 is a shader for high-performance machines and cinematics. Continuum Shaders is a full-scale graphics upgrade to the original Minecraft. It is comparable to the "Ultra" version of the SUES pack.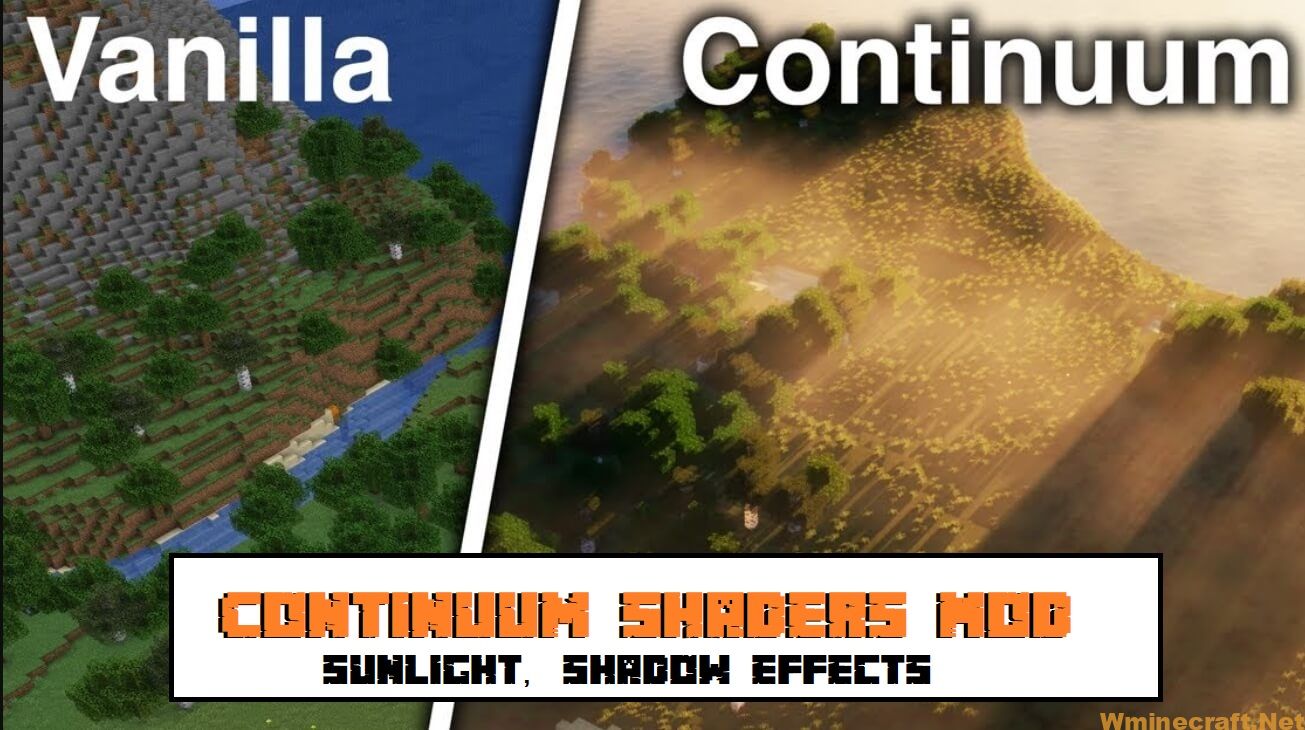 The sunlight looks incredible, while it also dazzles if you look directly into it. Ultra-realistic clouds are flying on the sky, giving it a superb contrast. The shadow effects work perfectly combined with the lighting effects, as well as the distance rendering. Everything seems just in place.
Continuum Shaders is a full-scale graphics upgrade to the original Minecraft. In fact, it's comparable with "Ultra" version of the SEUS pack and will be very intensive on your GPU system as well if you don't have Intel HD instead!
And at last look at the water surface. Have you ever seen such a beautiful lake dividing the landscape into two parts? Just give it a minute and feel the detail in this picture.
Relative Post:
Download Super Shaders Mod – Richer colors (Ultra Graphics for Minecraft)
Download KUDA Shaders Mod for Minecraft
Continuum Shaders Mod for Minecraft (High-performance machines)
Extreme AAA Graphics
This beautiful shader pack's biggest selling point is its gorgeous graphics that can even be compared to other AAA games. The shader pack features some ultra-realistic shading that looks absolutely brilliant in the Minecraft world. This pack uses a triple A rendering techniques such as Volumetrics, Caustics, Global Illumination, and even Dynamic Weather to top things off.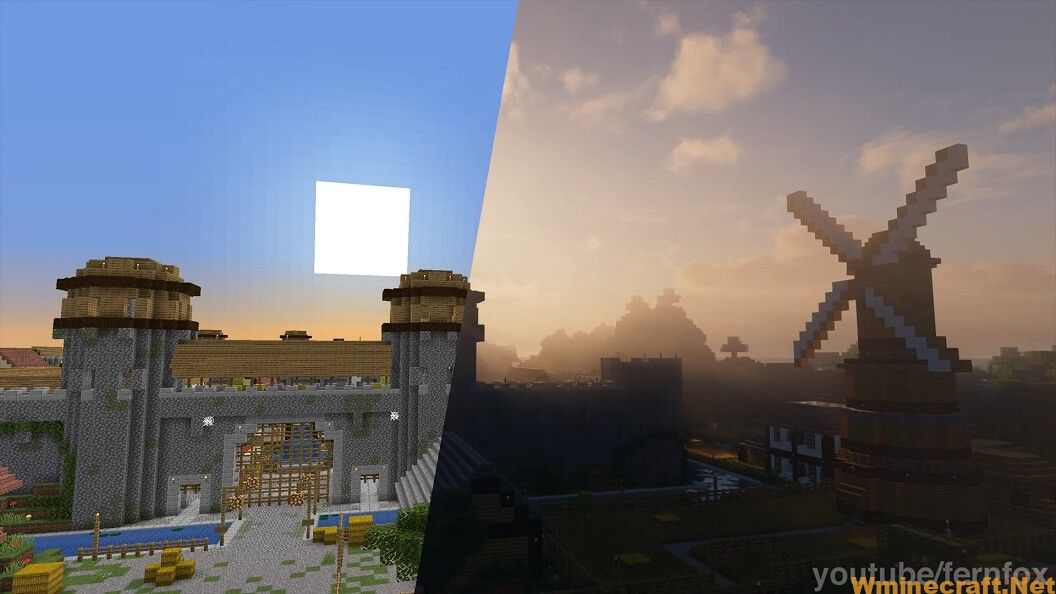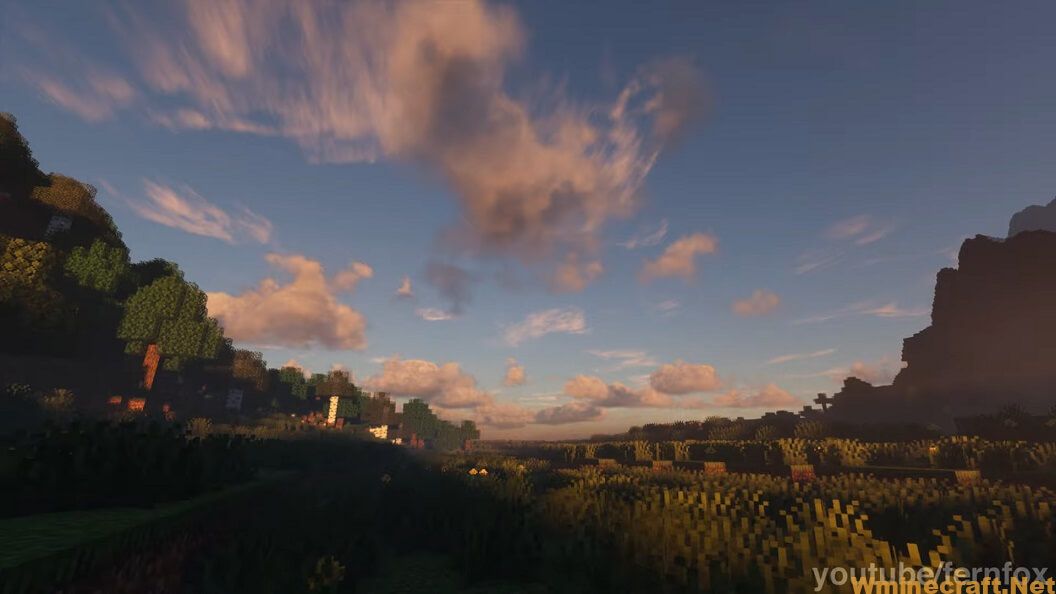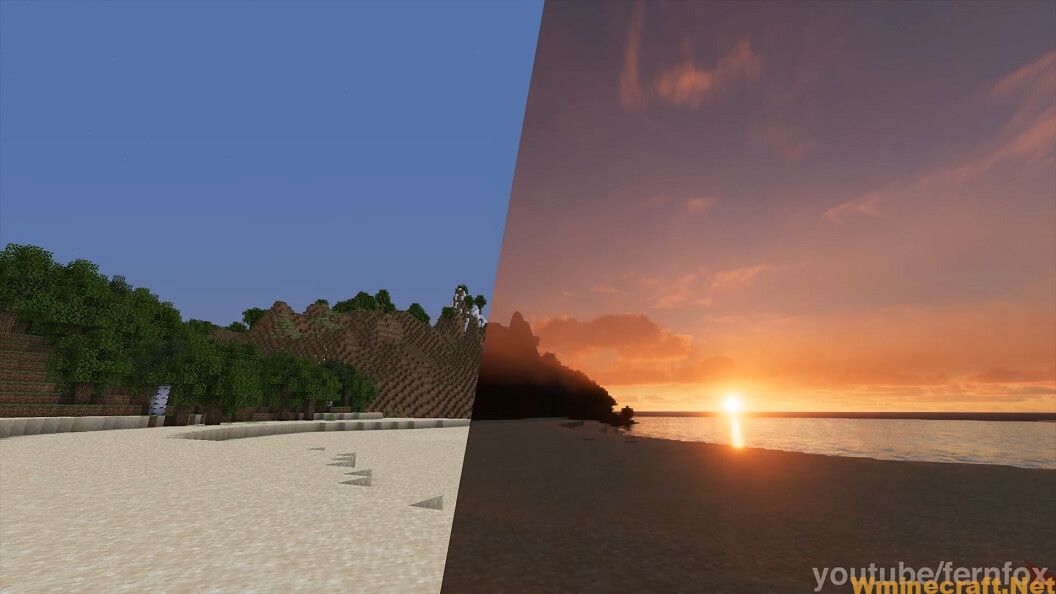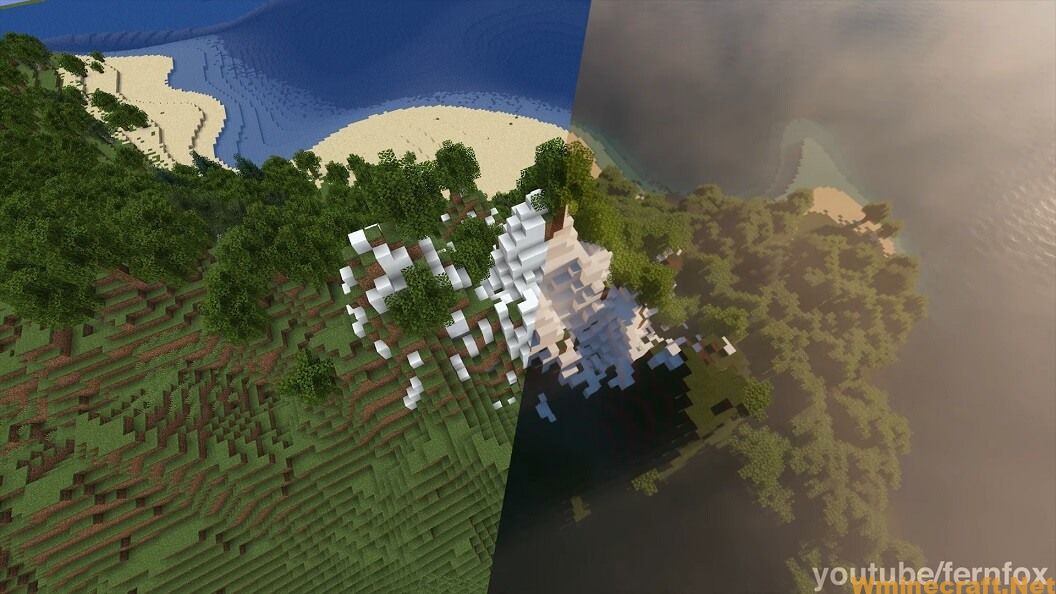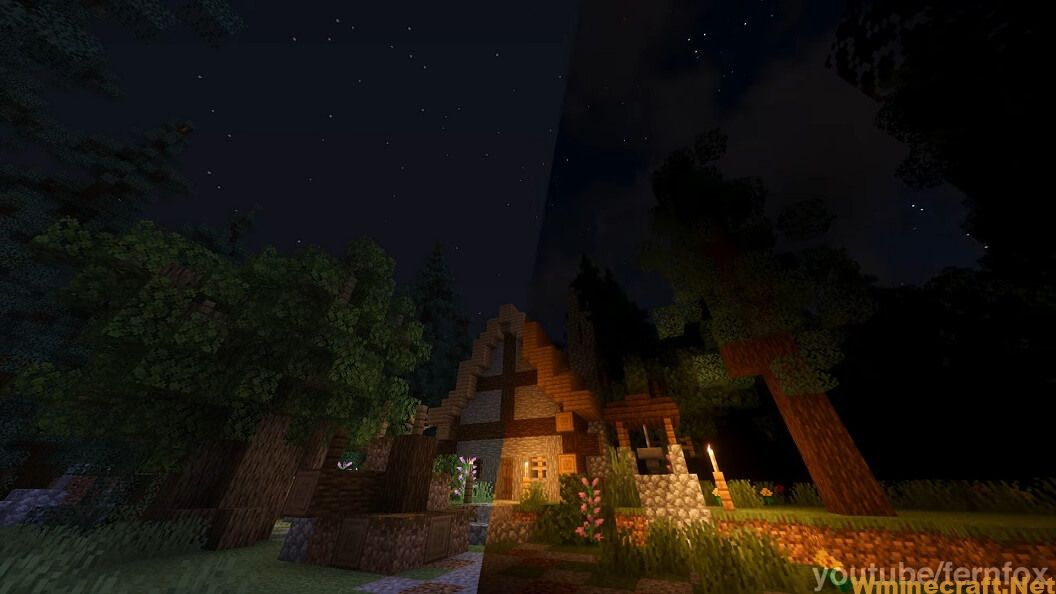 How to install Continuum Shaders Mod
Make sure you have installed Minecraft Forge
Download Optifine HD and GLSL Shaders Mod.
Locate the minecraft application folder.

Windows => %appdata%\.minecraft
Mac OS X => ~/Library/Application Support/minecraft
Linux => ~/.minecraft

Search for the "shaderpacks" folder.
Move the downloaded .zip into the shaderpacks folder.
Now you can select shader in-game from Options/Shaders!
Run and Enjoy.
Features:
Global Illumination – The scattering of light from the world.
Volumetric Clouds – Fully procedural 3D clouds.
PCSS Soft Shadows – High Quality variable soft shadows.
Parallax Occlusion Mapping – 3D rendering on blocks.
Physically Based Rendering – High quality lighting and reflections.
Phisically Correct Water Caustics – High quality light refraction based off wave height.
Volumetric Light – 3D light shafts.
Extended Shadow Distance – Fully infinate shadows.
Varying Weather System – Fully dynamic weather that changes day to day.
Minecraft Forge (Modding API) Installation Guide
5 steps to successfully install Forge Minecraft
1. Access and Download select Minecraft forge version, then download the installer.
2. Requires installing Java on a computer. Open the .jar file you just downloaded, make sure 'Install Client' is selected, and click the OK button.
3. Run Minecraft and select the Forge profile, then click Play.
4. Select the Minecraft Forge menu on the left and the Mods button below Multiplayer.
5. Successfully, you can enjoy the mod just installed.
Continuum Shaders Mod Download Links:
For All Minecraft Versions:
Author: Cody Darr, dotModded, stazza85, dethraid ❘ Rating: 4.55 − 345 votes ❘ 598,095 views