Download Chameleon Library 1.16.3/1.12.2 and 1.11.2 for Minecraft
It is a shared code library for Minecraft 1.8 and later. Although it does not currently provide rendering hooks to restore the 1.7 render pipeline, Chameleon Library does provide a more comprehensive RenderBlocks replacement that is also suited for TESR rendering. Chameleon is required for jaquadro's mods in Minecraft 1.8 and later.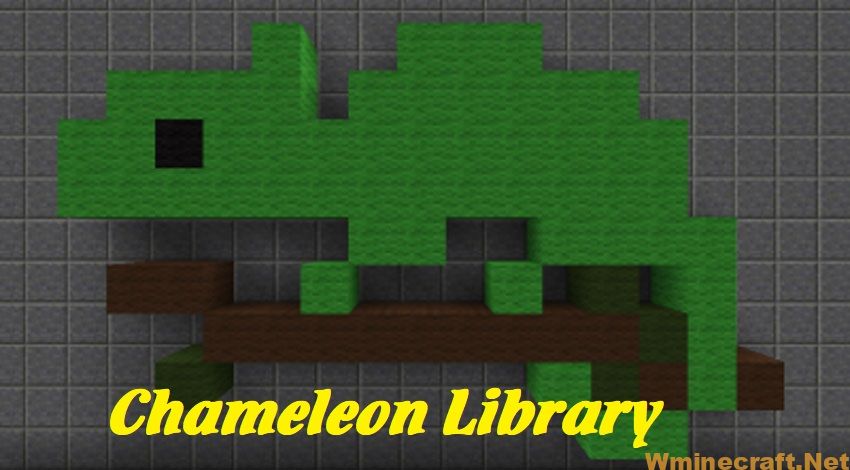 Relative Post:
Minecraft Storage Drawers Mod 1.16.5/1.16.4 and 1.15.2
MMD OreSpawn 1.16.3-1.12.2-1.10.2 – Library for Minecraft
Obfuscate Mod for Minecraft 1.16.3/1.15.2 (Library for Mr_Crayfish's Mods)
Chameleon is a shared code, Chameleon Library Chameleon Library does not yet have versions for minecraft 1.16.4,1.16.3 and 1.15.2
Requires: Storage Drawers Mod
How to install:
How to Use Forge to Install Minecraft Mods (Client Side)
How To Install The Fabric Mod Loader After Downloading It
The newest Minecraft Mods are available right now.
Download Chameleon Library for Minecraft 1.16.3/1.12.2 and 1.11.2
Chameleon Library For Minecraft 1.8.0 :
Chameleon Library For Minecraft 1.8.9:

Chameleon Library For Minecraft 1.9.0:

Chameleon Library For Minecraft 1.9.4:

Chameleon Library For Minecraft 1.10.2:

Chameleon Library For Minecraft 1.11.2, 1.11 : 

Chameleon Library For Minecraft 1.12.2, 1.12.1, 1.12:

Chameleon Library For Minecraft 1.16.3,1.16.4
Updating…
Author: jaquadro ❘ April 19, 2019 ❘ 126,091 views