Clarity Resource Pack-A whole new experience with Minecraft
If you're looking for a Resource Pack that takes Minecraft to the next level, look no further than Clarity. This Pack is known for its incredible attention to detail, making every block and item look amazing. Whether you're a fan of realism or traditionalism, Clarity has something for you. With Clarity, you can embrace the game's blocky nature while also enjoying enhanced visuals that bring the world of Minecraft to life like never before. So download Clarity today and see what all the hype is about!
About Clarity Resource Pack
If you are a fan of Minecraft, you must be used to the block-by-block core of the game. As a person who enjoys aesthetic pleasure while playing games, this art style doesn't look very attractive. However, it made the game become popular. Today with the Clarity Resource Pack, all the blocks and items in Minecraft have been taken care of with more clarity and detail. The great thing about this pack is that you still are in the world of Minecraft, but everything else from the landscape to the items just become more realistic and natural. With this stunning visual that the pack offers, players will enjoy the game a lot more and their gaming experience will be enhanced significantly.
Without a doubt, one of the best resource packs recently created is the clarity resource pack. It is astonishing how clarity pack has managed to stand out when so many packs are created every day. Its conception and execution are of unparalleled brilliance. There is not a single piece or block that has not been carefully considered. The finished product is a flawless fusion of realism and the standard Minecraft visual aesthetic. Your aesthetic standards will be raised by the Clarity resource pack to such a level that you won't be impressed by many new packs in the future. This is why learning that the Clarity Resource Pack only offers a 3232 resolution will surprise you. because each pixel has mind-blowing amounts of detail. It appears as though each pixel, down to the last, has been individually customized.
The texture is quite smooth. Which is unexpected given that the end effect is typically very noisy when lower resolution textures are packed with this much detail. Instead, the clarity pack offers this serene and uncluttered experience that lets you play without being interrupted. You'll also adore the color scheme that the Clarity Resource Park includes. The balance between dark and bright is exactly great. It's also not overly colorful, as you'll see with many other packs. But all of this is on purpose because it enhances the art style that Clarity Pack wants to present. There is no need to be concerned about the clarity resource pack not functioning properly on your machine. Your system should have no trouble running the clarity pack at smooth frame rates if it can handle the vanilla version of Minecraft without any issues.
What does Clarity Resource Pack offer?
The Clarity Resource Pack improves the attention to details in Minecraft. As we have mentioned, the pack is an excellent mix between realism and traditionalism. It impresses players immediately when they look at the items with a lot of details. It is so real that you might even question yourself whether it has the resolution of just 32×32 or not. 
In addition to the clean texture, this pack also provides a calm and clear experience to players of Minecraft. Everything from the color palette, the harmony between dark and light will surely enhance your game styles. Besides, the resolution makes it easy to run on your system. Players won't have any problem downloading or installing the Clarity Resource Pack.
Screenshots: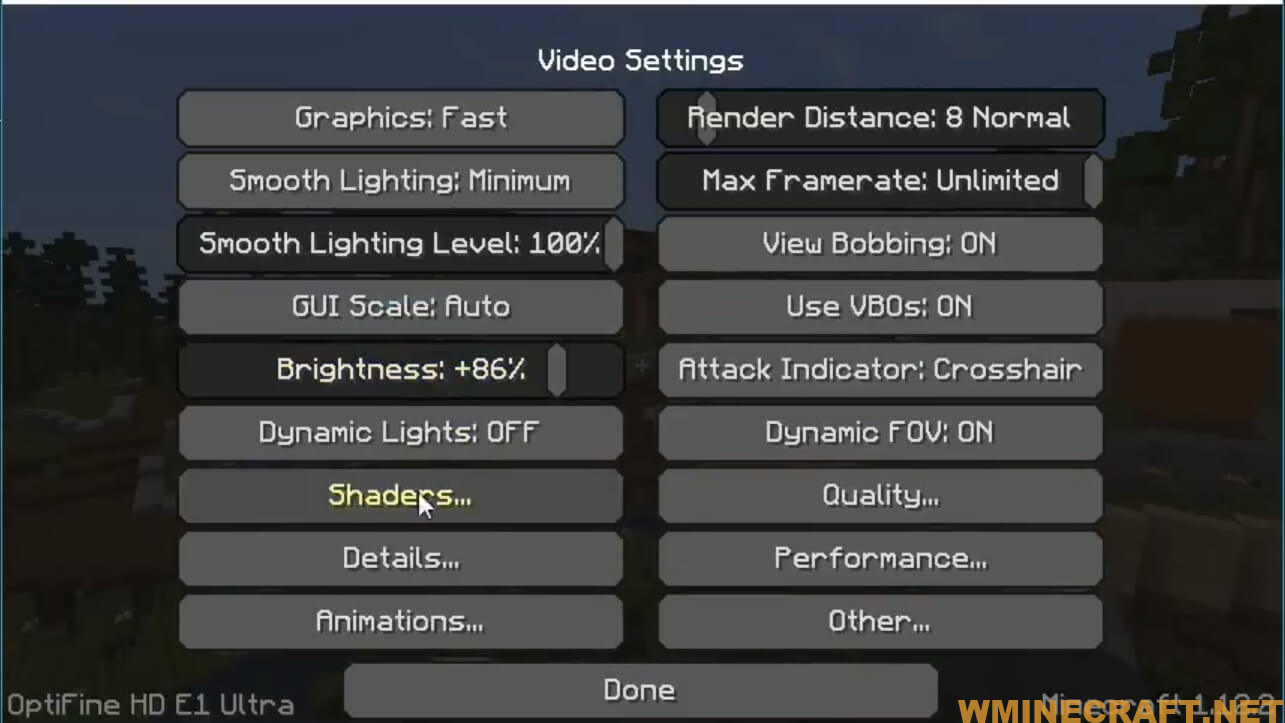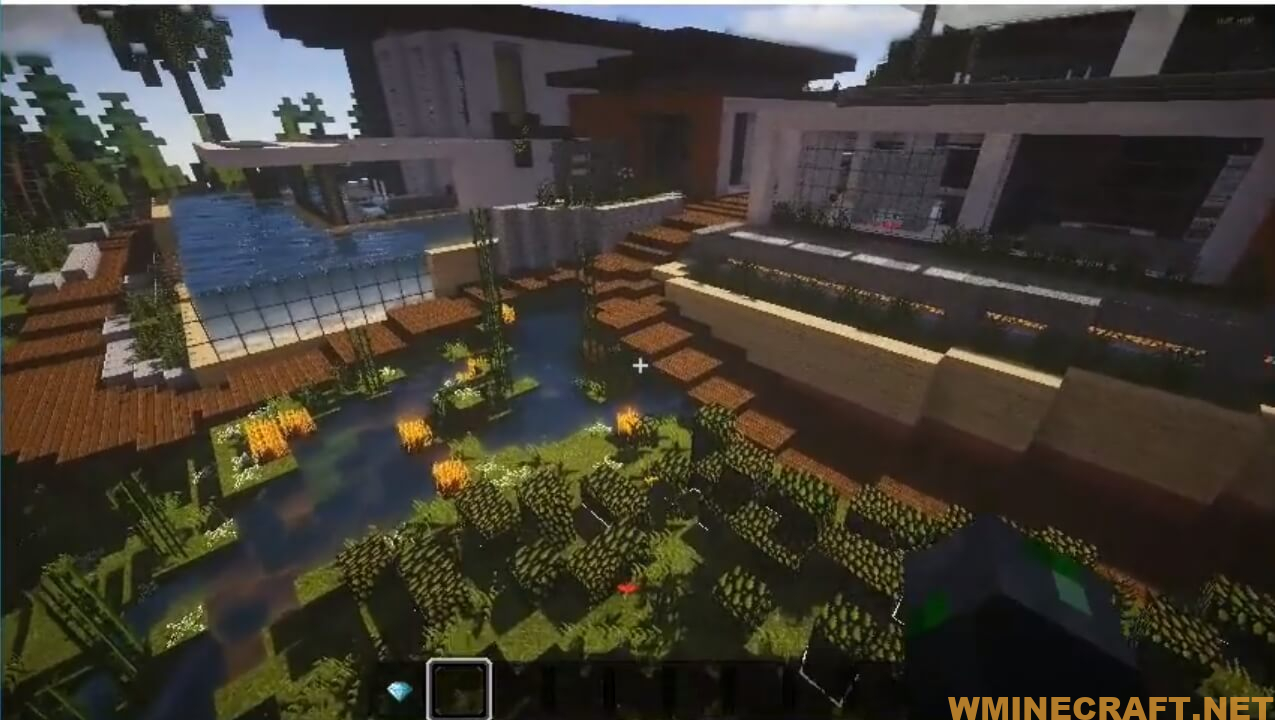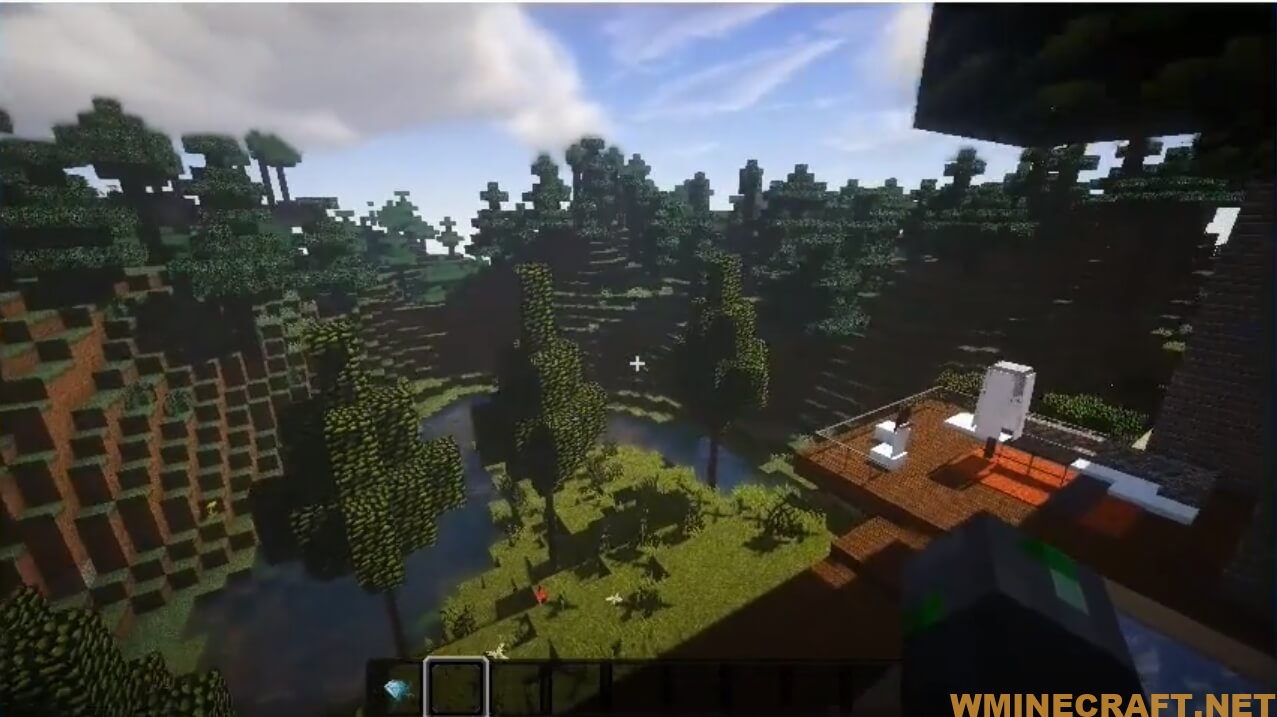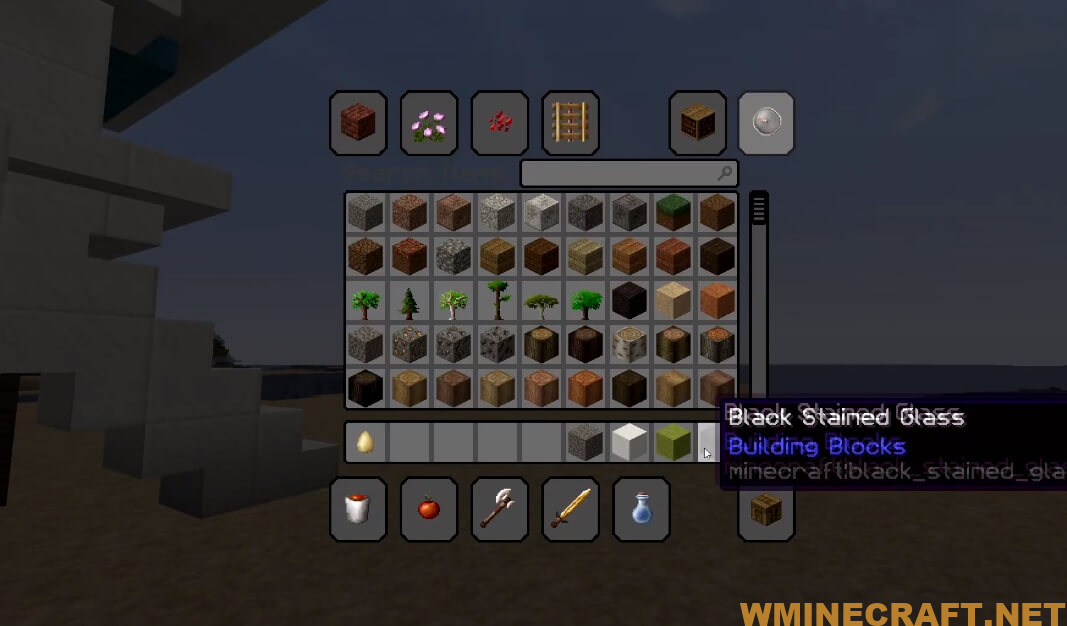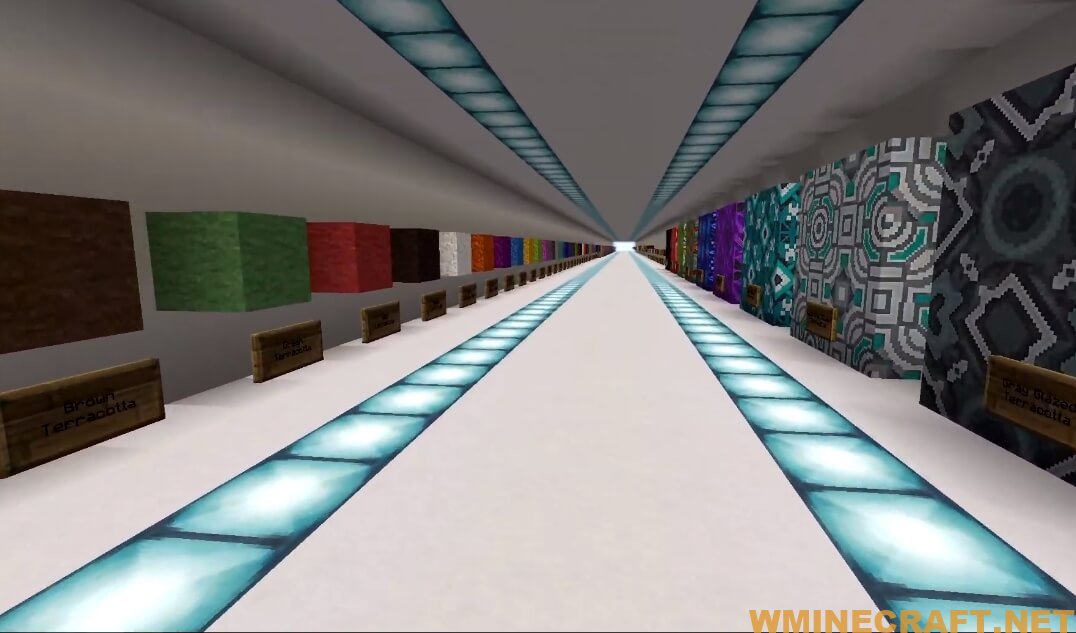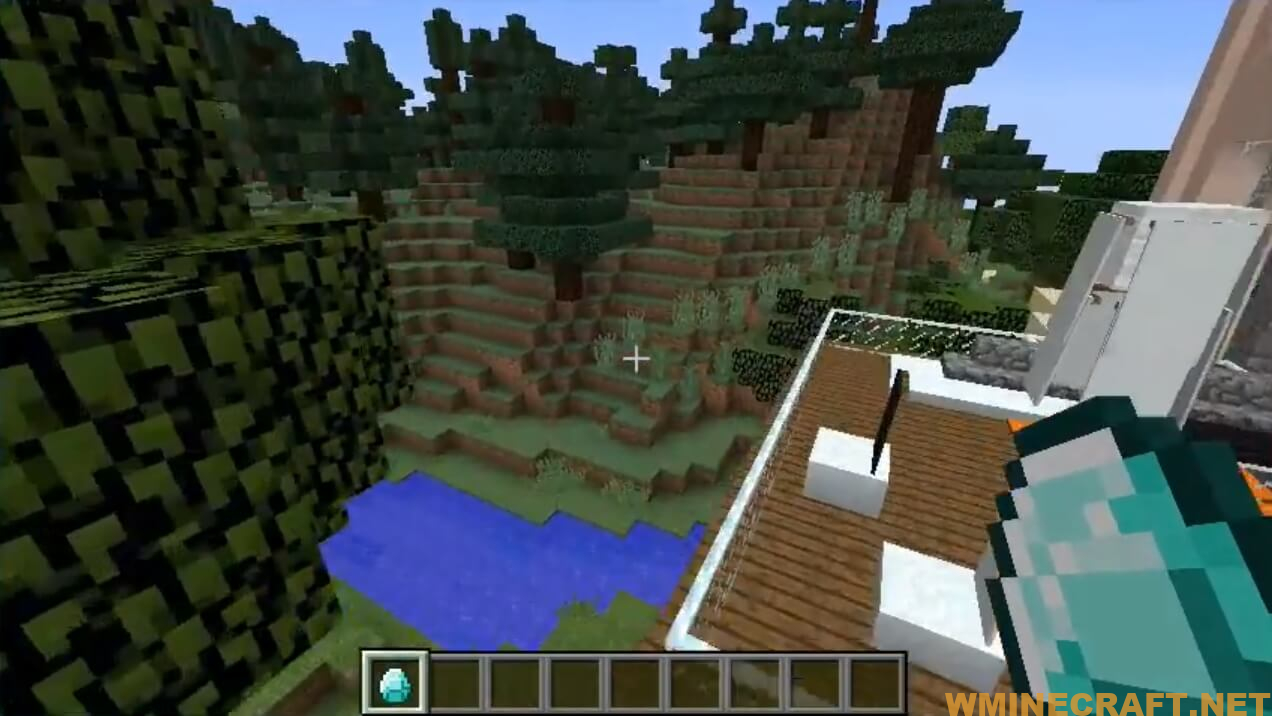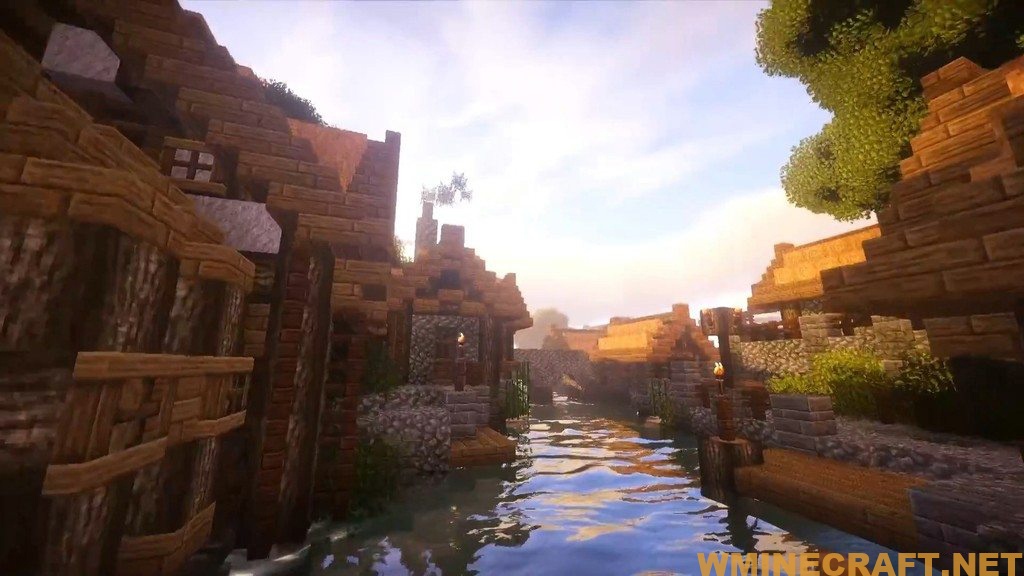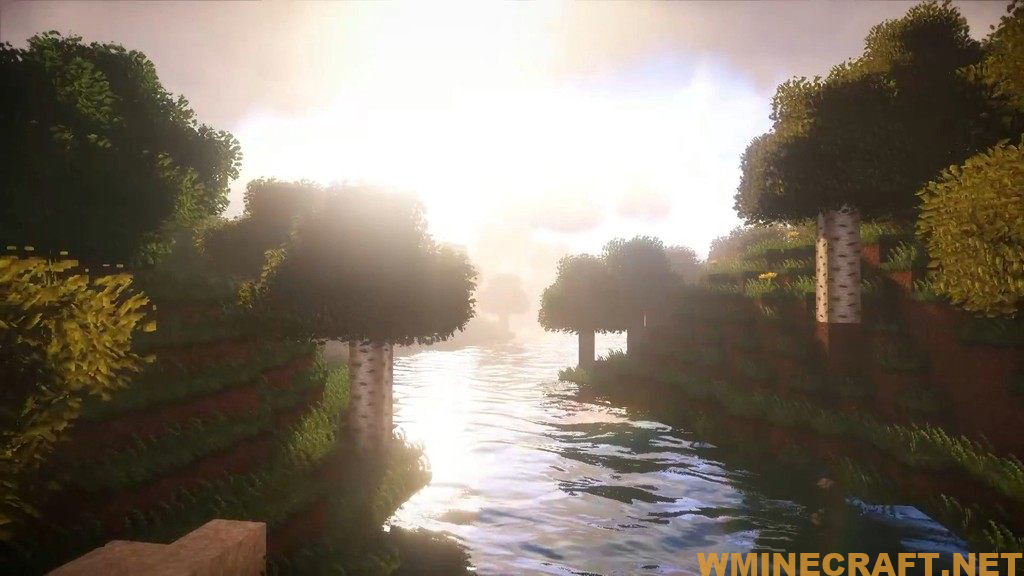 Features of the Clarity Resource Pack
This pack offers players a lot of benefits while playing the game:
All blocks, items, mobs, and environment textures are finely crafted.

It comes with revamped GUI that allows for much cleaner menus, buttons, and title.

The screen background is stunning.

Easier to read with increased font resolution.

Sky with clouds looks more realistic.

The pack is easy, free to install and there is no ad.
Additionally, there are a wide range of texture additions you can choose, including hopper item, painting item, raw and cooked cod item, name tag, spider eye, rabbit foot, and pumpkin pie. Besides, the two texture alterations for your choice are raw and cooked chicken and item frame background. For reflecting the altered texture, keep an eye on a change in the blaze powder outline in the brewing stand. As for reflecting altered armor textures, check the armor stand outlines in inventory. 
With the amount of details put into the textures in Minecraft, if players don't find the Clarity Resource Pack intriguing and mind-blowing, perhaps they won't have any better way to enjoy the game. If you love this game, don't miss out on this pack!
Clarity Resource Pack Requires:
How to install:
Download a resource pack, you should get a .zip file.v
Open the folder to which you downloaded the file.
Copy the .zip file.
Open Minecraft.
Click on "Options", then "Resource Packs".
Choose "Open resource pack folder".
Paste the file into the resource folder in Minecraft.
Go back to Minecraft, the resource pack should now be listed and you can activate it by choosing it and hitting "Done".
What is The difference between Minecraft texture packs and resource packs?
Both are the same! There is no difference between Minecraft Texture Packs and Minecraft Resource Packs.
In Java Edition, 1.6 texture packs were replaced with resource packs, which change the textures of the game and things like sounds, music, language files, fonts, splash texts, and more. Texture packs only modify the game's decoration; resource packs can modify decorations, audio files, animations, etc.
What do mods and data packs do in Minecraft?
Mods make the game more enjoyable; change the default game code.
Resource Packs change textures, sounds, models, and other resources that are already in the game. Data Packs provide a way for players to customize their Minecraft experience further.
Clarity Resource Pack for Minecraft 1.19.2, 1.18.2 Download Links:
Minecraft Game version 1.12.2/1.11.2
Minecraft Game version 1.13.2
Minecraft Game version 1.14.4
Minecraft Game version 1.15.2
Minecraft Game version 1.16.5
Minecraft Game version 1.17.1
Minecraft Game version 1.18.1
Minecraft Game version 1.18.2
Minecraft Game version 1.19.1, 1.19
32x: Download from Server 
How to use Clarity Resource Pack?
In order to use Clarity Resource Pack, you need to have Minecraft Forge and Clarity Mod installed. Then, just open Minecraft launcher and select Forge profile. Find your minecraft application folder:
Windows: "C:Users(your username)AppDataRoaming.minecraft" Mac OS X: "~/Library/Application Support" Linux: "/home/[your username]/.minecraft" Then, open minecraft.jar file in order to start the game with Clarity Resource Pack installed. Enjoy! 🙂
You can download Clarity Resource Pack here.