How many furnaces are in Minecraft mod?
Better Furnaces Mod 1.7.10 provides 5 different types of furnaces named Iron Furnace, Gold Furnace, Diamond Furnace, Hell Furnace and Extreme Furnace.
The mod is expected to bring you the best furnaces in the world of Minecraft. So, why don't try it?
Relative Post:
Mekanism Mod 1.16.5/1.15.2 – New experience with Mekanism Mod Minecraft
SimpleOres Mod 1.16.5-1.15.2 for Minecraft – 5 more new ores
Monsterley Resource Pack 1.16.4-1.16.3-1.15.2
Better Furnaces Mod and its best amazing features:
Better Furnaces Mod integrates some novel kinds of smelting furnaces while offering a much better smelting display. With the new version 1.7.10, the mod can not only reduce your time building blocks but also enlarge the amount of your completed construction in Minecraft. This foundational mod can have a great influence on your game thanks to its great performance qualities. 
5 different types of furnaces named Iron Furnace, Gold Furnace, Diamond Furnace, Hell Furnace and Extreme Furnace. 
The Iron Furnace has the ability to cook items 1.5 times faster than the usual Furnace. The Gold Furnace can cook items 2 times faster, the Diamond Furnace's ability is 4 times faster, the Hell Furnace is 25 times faster and the Extreme Furnace is 50 times faster. 
In addition, Better Furnaces Mod also adds several feature upgrades such as Advanced Ore Processing, Input-Output, Fuel Efficiency, Ore processing, Advanced Fuel Efficiency, Liquid Fuel, Factory, Color Upgrades and Storage. 
Fuel Efficiency Upgrade can double the fuel usage up to nearly 130 items while Advanced Fuel Efficiency Upgrade can double the fuel usage unlimitedly.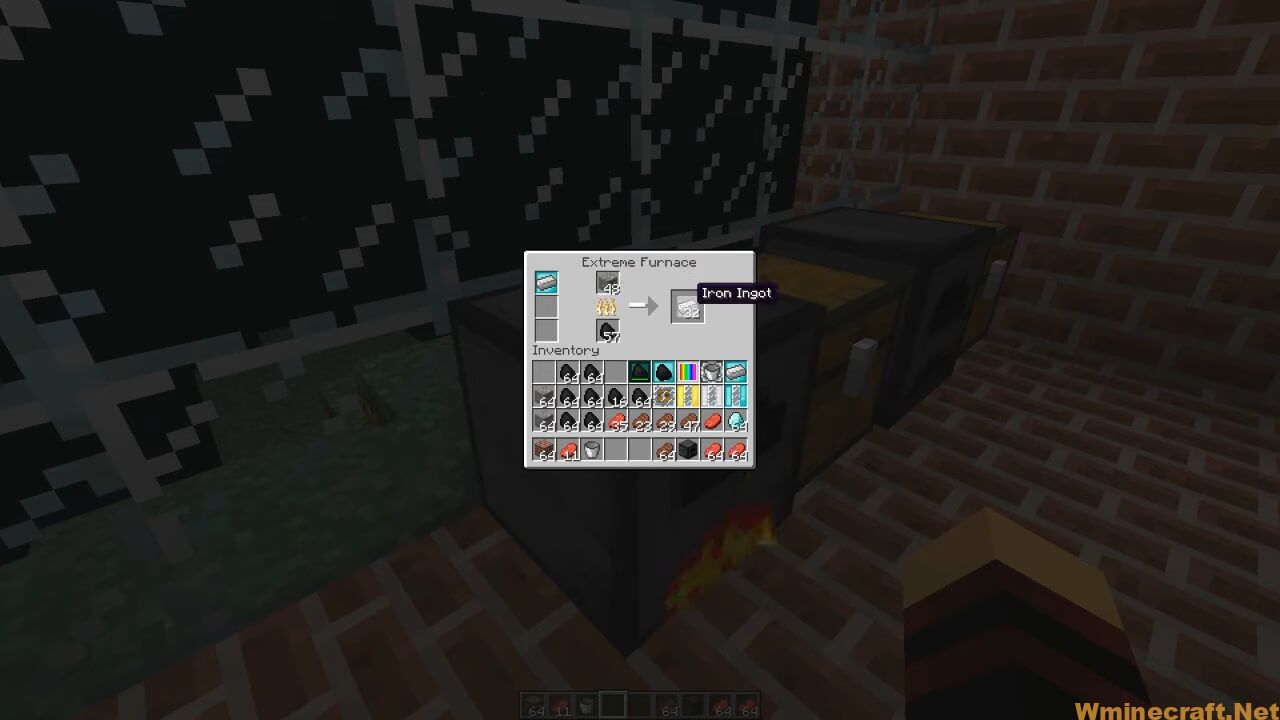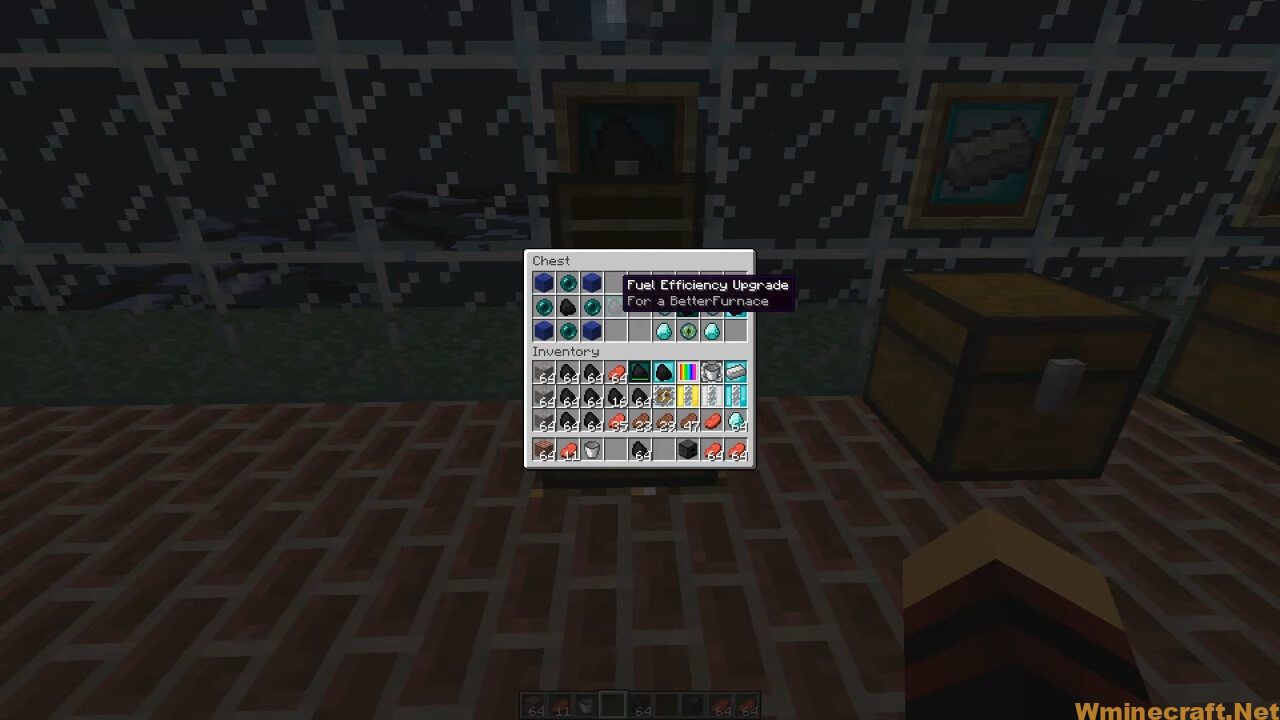 Ore Processing Upgrade can double ore usage for more than 500 while Advanced Ore Processing one can double ore usage unlimitedly. Storage Upgrade gives 2 input and 2 fuel slots. Liquid Fuel Upgrade contains an internal tank that can store numerous buckets and smelt efficiently with lava. Input/Output Factory Upgrade specifies the adjacent inventory from/to the input/output. Color Upgrade provides a very customizable color to your furnace and the Factory Upgrade can specify an output, input as well as fuel input.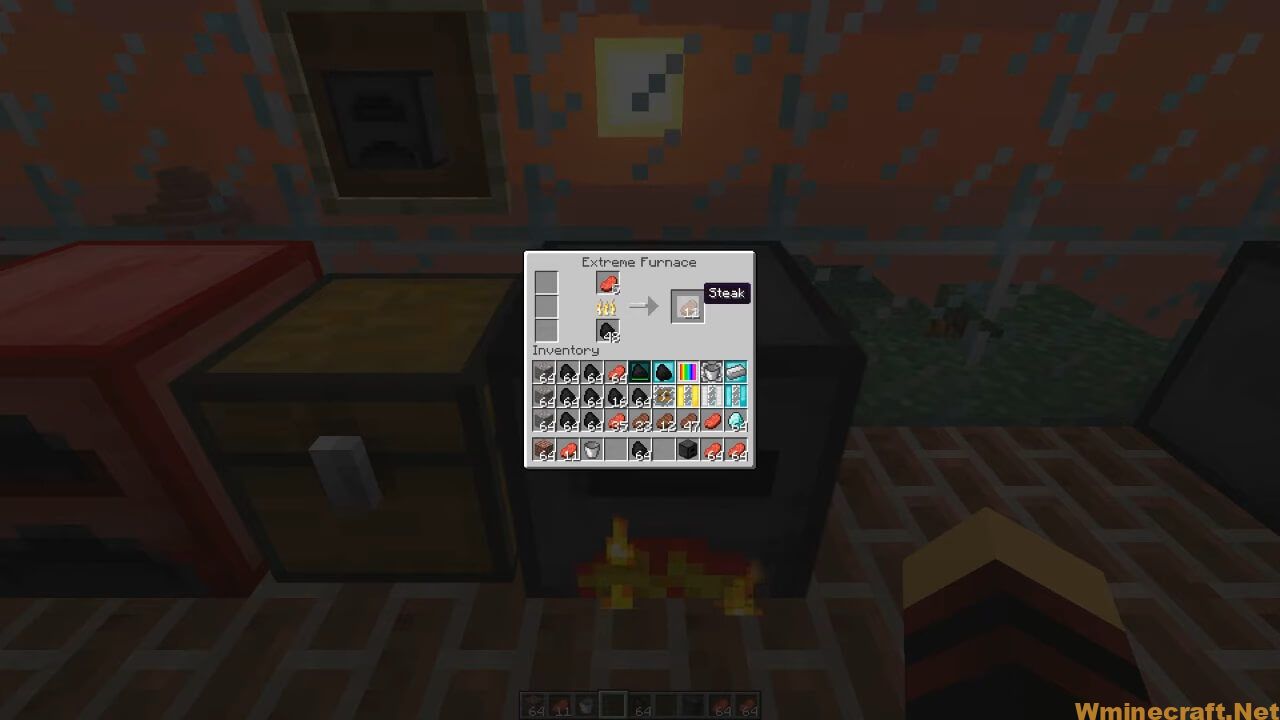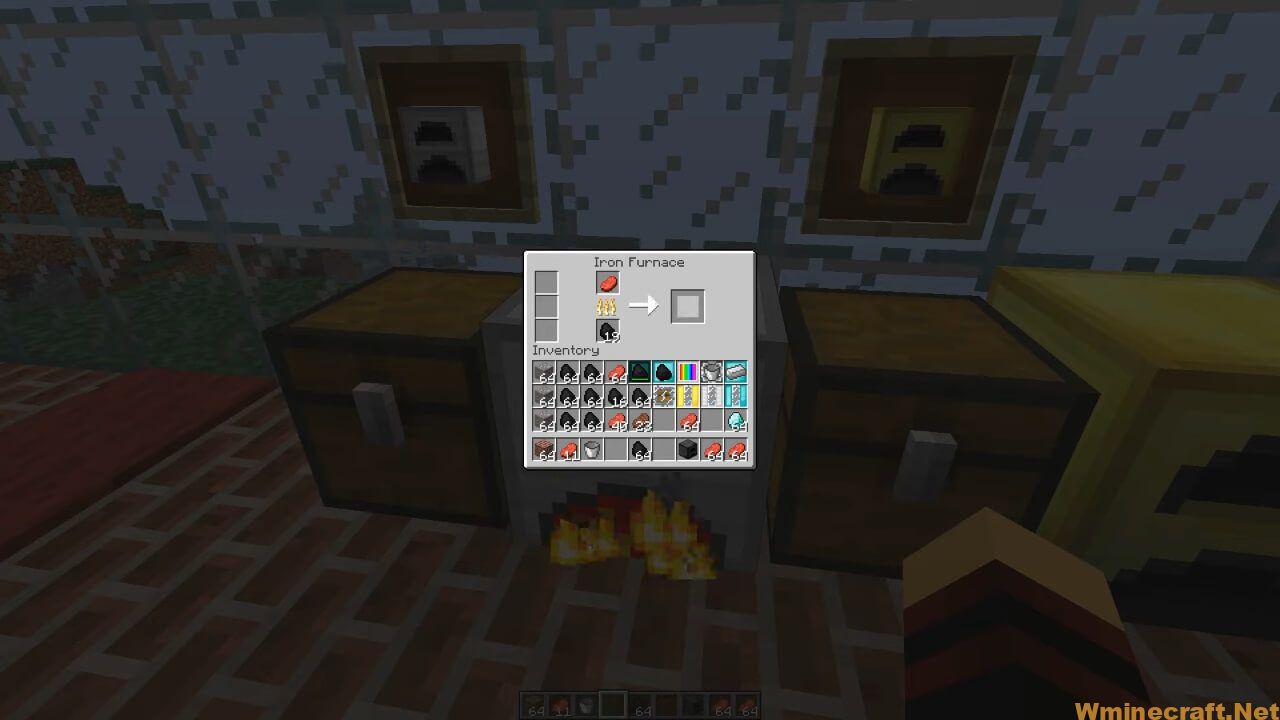 Overall, Better Furnaces Mod 1.7.10 is extremely fun and interesting for you to consider. With this mod, you can build things much faster. All the new features and upgrades will help you feel more accomplished when creating your own powerful world in Minecraft.
Thus, why don't make a good investment on Better Furnaces Mod by installing it into your device?
How to install for Better Furnaces Mod?
Install Minecraft Forge on your computer
Find the Minecraft folder.
On Windows, open Run from the Start menu, type %appdata%, and then click Run.
On the Mac, open Finder, hold the Alt movie, and choose Go>Library in the top menu bar. Open the
Application Support folder and look for Minecraft. Put the Minecraft Mod you just downloaded (.jar file) into the Mods folder.
When you open the game Minecraft and press the Mods button, you will see the mod is installed.
Play Minecraft, Enjoy.
Minecraft Forge (Modding API) Installation Guide
5 steps to successfully install Forge Minecraft
1. Access and Download select Minecraft forge version, then download the installer.
2. Requires installing Java on a computer. Open the .jar file you just downloaded, make sure 'Install Client' is selected, and click the OK button.
3. Run Minecraft and select the Forge profile, then click Play.
4. Select the Minecraft Forge menu on the left and the Mods button below Multiplayer.
5. Successfully, you can enjoy the mod just installed.
Download Links:
Better Furnaces Mod For Minecraft 1.5.2:
Better Furnaces Mod For Minecraft 1.6.2:
Better Furnaces Mod For Minecraft 1.6.4:

Better Furnaces Mod For Minecraft 1.7.2:

Better Furnaces Mod For Minecraft 1.7.10:

Better Furnaces Mod for MC 1.16.5:
Better Furnaces Mod for MC 1.17.1:
Better Furnaces Mod for MC 1.18.1:
Better Furnaces Mod for MC 1.18.2:
Author: TheFrogMC ❘ Rating: 4.40 − 385 votes ❘ 732,413 views