It's hard to find the right painting or artwork that perfectly expresses what your house interior design needs. With Zetter Mod, players no longer need to settle for plain pre-drawn pictures that any other player can have. This mod allows players to craft a blank canvas, placeholders and brushes in order to create their own unique masterpieces! They can draw whatever they want with freedom of expression and turn it into a part of their decor. Not only that, but the color palettes accessible through Zetter are endless in order to help ignite creativity and come up with truly special art pieces that make their home a very personal and meaningful place. Discover the creative inside of you with Zetter Mod – forget about copying what anyone else does, now you can express yourself through art!
How to install:
How to Use Forge to Install Minecraft Mods (Client Side)
How To Install The Fabric Mod Loader After Downloading It
The newest Minecraft Mods are available right now.
Features:
Players can now draw their own paintings.
Completed features:
1. Simultaneous canvas edit, dynamic picture updates for all players in range;
2. Dynamic canvas texture loading/unloading;
3. 18 types of frames from all vanilla types of wood, all of them can be decorated with golden nameplate which will show painting name by right-clicking it;
4. Golden frames have more decoration, iron bezel-less frames allow players to create huge seamless paintings by placing them one next to another;
5. Frames could be easily replaced, you can take your painting off the frame and use another;
6. Color code input fields (hex) and HSV sliders for color picking;
7. Color blending options, classic RGB, subtractive, and realistic;
8. Brush tool with smooth edges;
9. Edit up to 2×2 canvases on easel;
10. 16×16 paintings can be combined and placed on wall, resulting in up to 4×4 blocks paintings;
11. Eyedropper, hand and zoom tool for easy navigation;
12. Bucket tool;
13. Save your colors in palettes, recharge palettes with paints and use them on multiple canvases;
14. Hotkeys included;
15. Export paintings to png files with `/zetter export` command
What you can do with Zetter Mod?
With this mod, players have access to all color palettes in order to craft whatever type of art they desire – from silly drawings to elite scenery descriptions – it's all up to the player! Players can create a blank canvas, a placeholder, and brushes in order to start crafting their artwork. In addition, this mod also allows players to use various texture packs which can help them add even more detail and depth into their paintings or drawings. Players can also share these creations with friends or store them locally as creative keepsakes!
Benefits of Using Zetter Mod
This mod is perfect for fans of Minecraft who want an extra challenge when it comes to creating their own unique works of art. Not only does it provide an outlet for creative expression, but it also encourages players to think outside the box and come up with ideas they may not have thought of before! Additionally, using this mod allows you access to textures packs which can help create beautiful pieces that will stand out from other works of art found in-game. Finally, by utilizing this mod, players will be able to store their creations locally as well as share them with others if desired!
Zetter Mod Screenshots: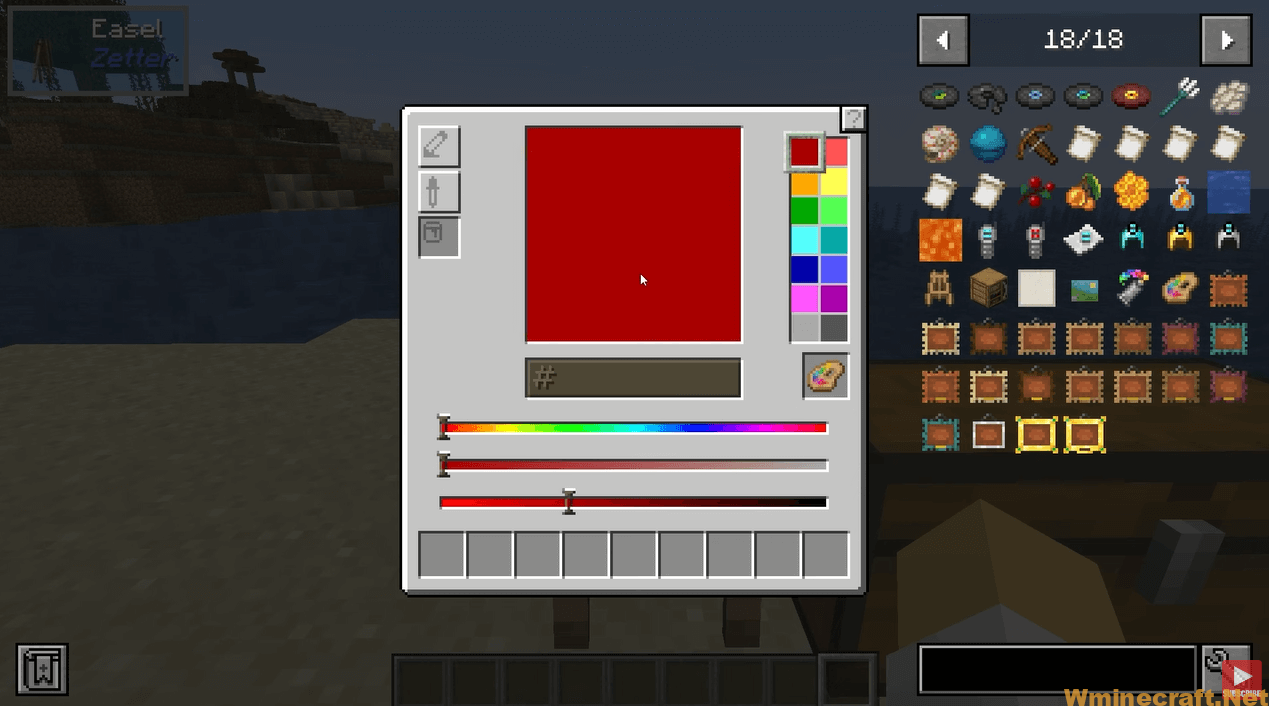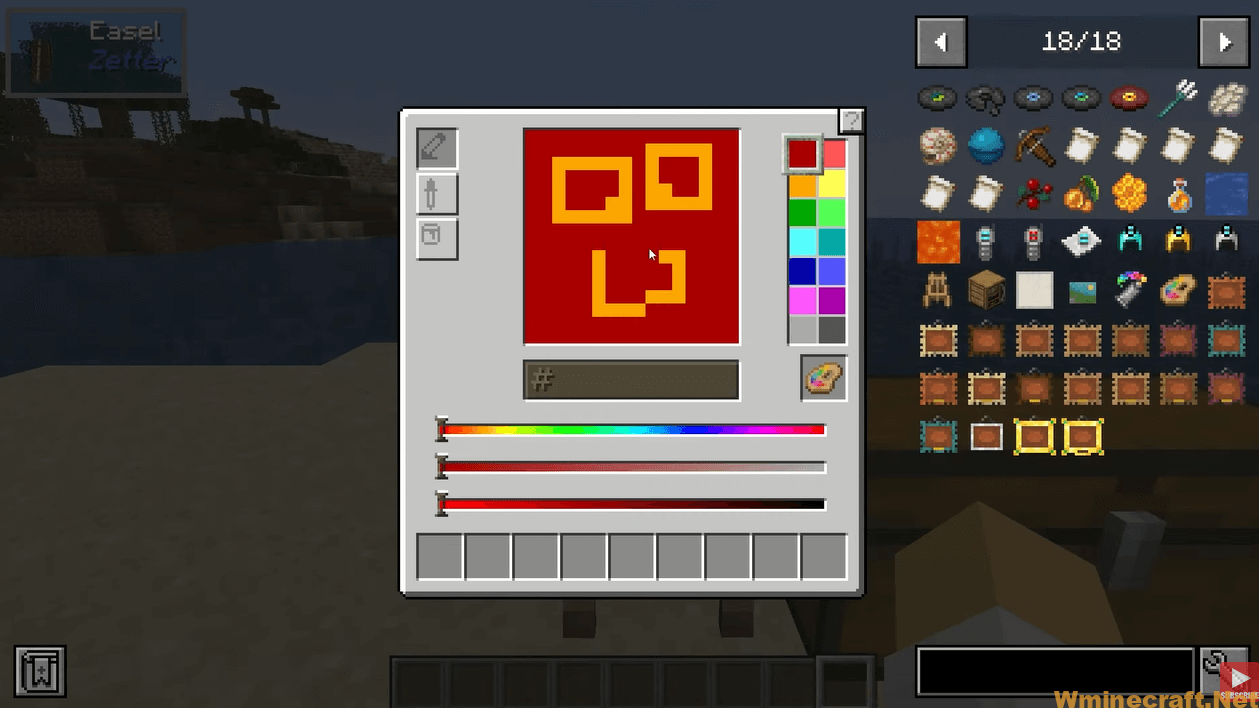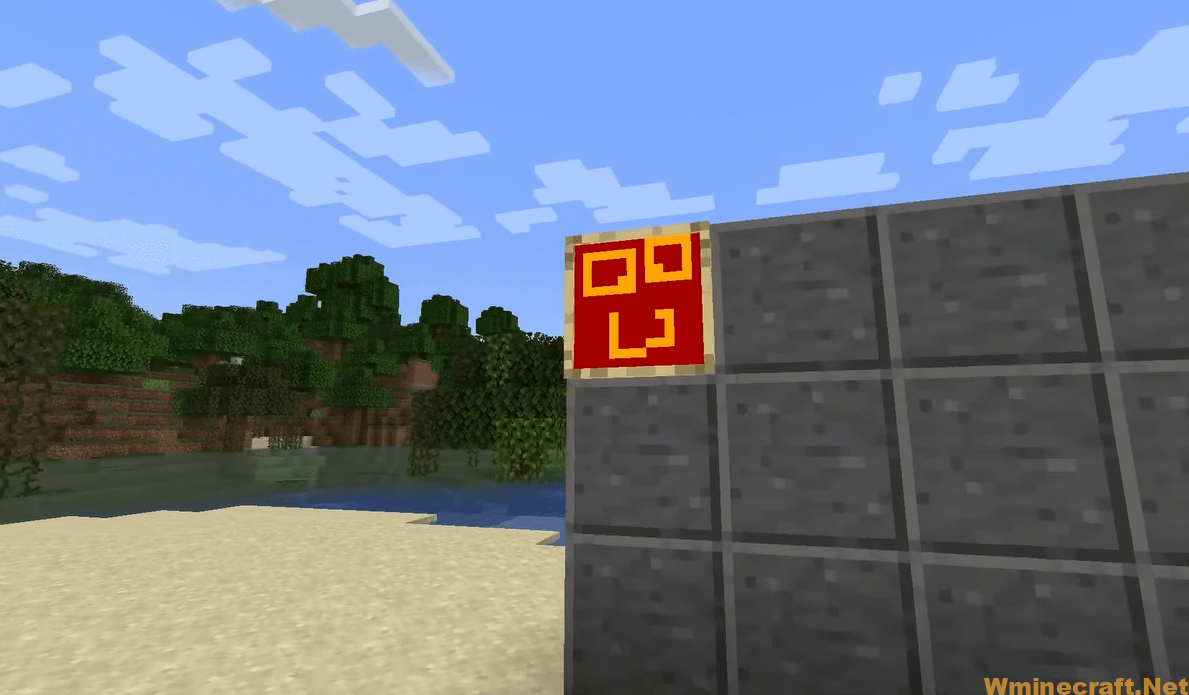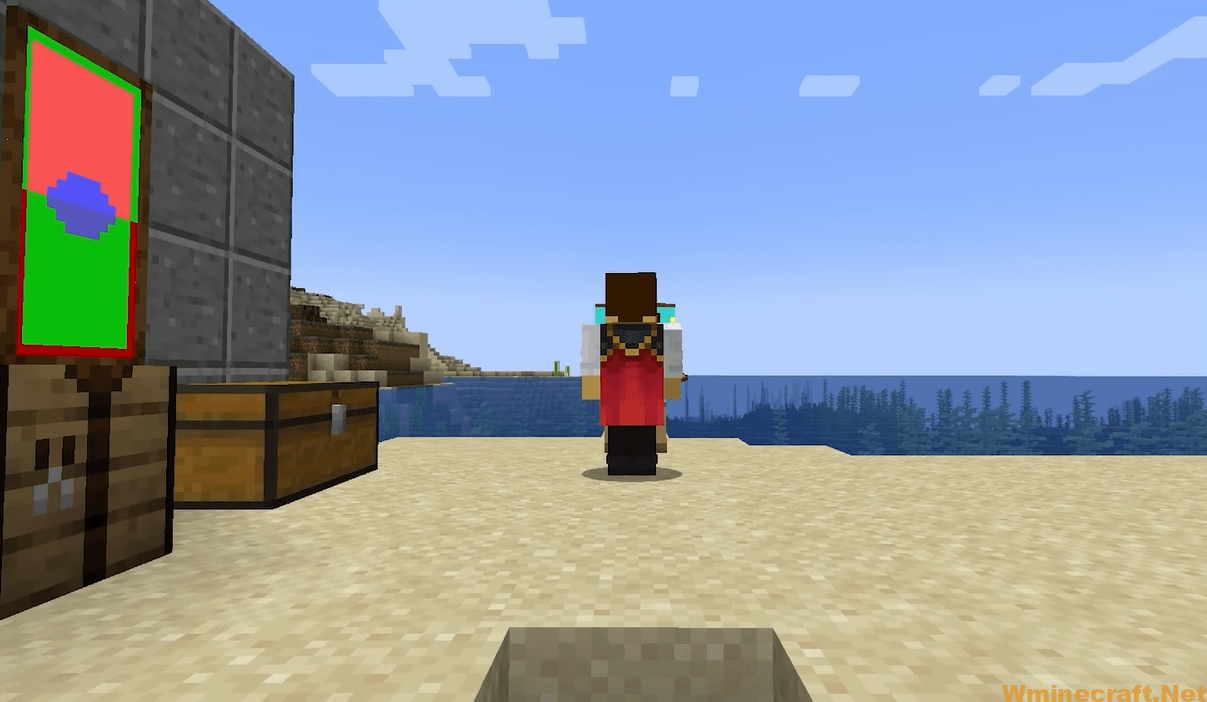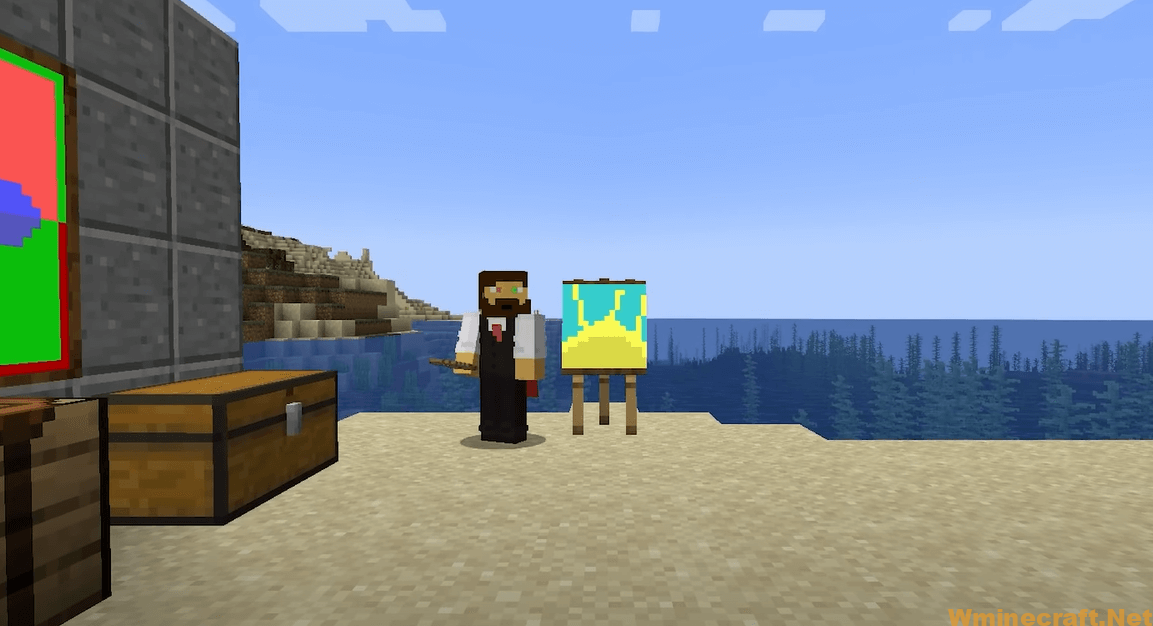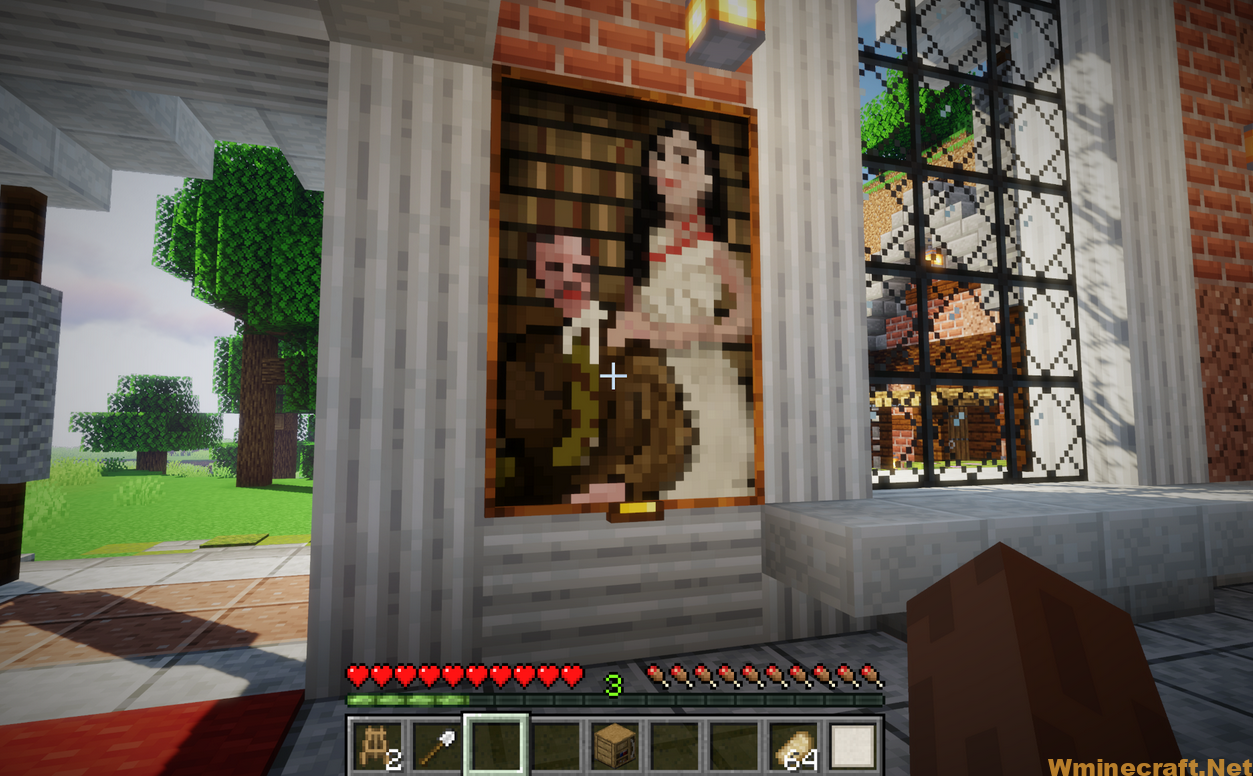 Zetter Mod Links:
For Minecraft 1.16.5
Forge Version: Download from Server 1
For Minecraft 1.17.1
Forge Version: Download from Server 1
For Minecraft 1.18.2
Forge Version: Download from Server 1
For Minecraft 1.19.2
Forge Version: Download from Server 1
For Minecraft 1.19.3
Forge Version: Download from Server 1
This mod offers an exciting new way for players to let their imaginations run wild on a blank canvas and turn those ideas into reality! Whether you're an experienced artist or just starting out with digital painting techniques, this mod provides you with all the tools necessary for turning your creative vision into reality! With its expansive selection of colors and textures packs available, this mod is sure to help bring any project or artwork idea alive! So why wait? Download the Zetter Mod today and get creating!