Ultimate Unicorn Mod 1.16.5->1.7.10 has what different features? Why is this Minecraft game mod so popular? Let's find out all the fascinating things about it right now.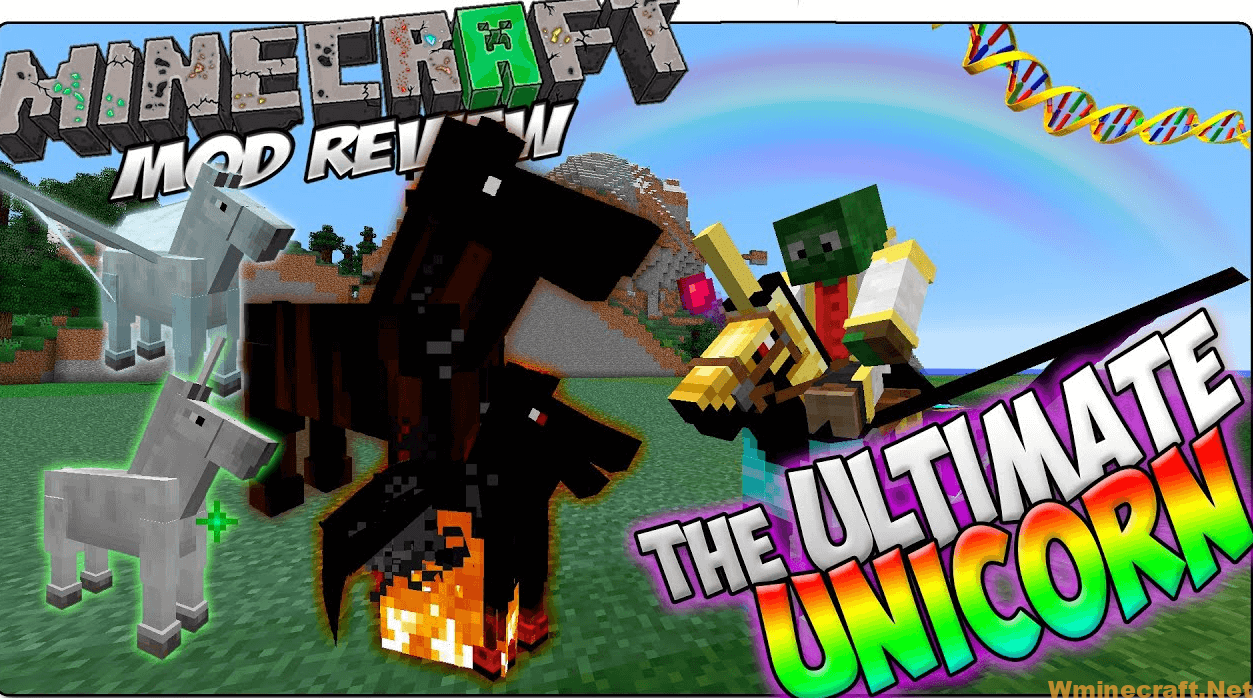 Minecraft is an open-world game with limitless possibilities that players can take advantage of. It is not unusual to use mods to support the game. Ultimate Unicorn Mod will help you unleash your Minecraft world creation. So what are the striking features of this game mod? How do Users rate ultimate Unicorn Mod? The following article will answer these questions.
How to install Download Ultimate Unicorn Mod for Minecraft?
Follows 5 Steps below to install Download Ultimate Unicorn Mod for Minecraft on Windows and Mac :
1. Download and install Minecraft Forge, you can read the instructions below the article.
2. Download the Download Ultimate Unicorn Mod for Minecraft.
3. Open the . minecraft folder and then enter the mods folder. Important: Some older versions of Forge may not have the 'Open Mods Folder' button. If this is the case, create the directory under the name mods.
Windows:
Press the Windows key +R at the same time
Type %appdata% and press enter
Find folder Minecraft and then look for the Mods folder within that
Mac:
Click on the desktop and then press Command+Shift+G all at the same time
Type ~/Library and press enter
Open the folder Application Support and then Minecraft.
4. From here, drag in the mods file downloaded (.jar or .zip) you wish to add.
5. Run Minecraft, and you should now see the new mod installed in the list!
Enjoy Download Ultimate Unicorn Mod for Minecraft, If there is an error, please comment on this article we will support.
Overview of Ultimate Unicorn Mod
Ultimate Unicorn Mod is a mod that supports Minecraft games. It adds to the player's Minecraft world a total of 6 new types of magic horses. We can mention Unicorn, Kirin, Pegasus, Nightmare, Destrier, and Hippocamp.
On the other hand, many items, diverse and fascinating equipment such as wings, magic wand, hat, and horseshoe are attached to that horse. All make a perfect horse for the player.
KaneApollo, a talented mod developer, has successfully built Ultimate Unicorn Mod. It was created on June 8, 2015. The author of this game mod has always received user feedback and updated the latest versions to satisfy users.
Currently, on the famous CurseForge website of the game Minecraft, there are nearly two million five hundred thousand downloads of Ultimate Unicorn Mod. The current latest version of this game mod is version 1.16.5. Other versions of this mod are still available on the official KaneApollo posting page.
The unique main features of Ultimate Unicorn Mod
This mod added six new types of magic horses. It includes Hippocamp, Unicorn, Nightmare, Pegasus, Destrier, and Kirin.
These horses are no ordinary horses. They have their optimal equipment and storage space and also fight with the player or fight separately.
If you want to have new, more special horse breeds, you can breed 2 out of 6 horse species together. And this is not the usual hybrid like other mods in Minecraft. Newly bred horses will possess a DNA code transmitted in whole or in part from their parents.
When combining Pegasus with Unicon, the player will receive a flying horse with a unicorn horn. And when crossing Destrier with Nightmare, the product you get is a giant horse with fiery hoofs. Moreover, a horse in Ultimate Unicorn Mod can fully possess the above characteristics through a DNA Tester to perform crossbreeding.
Each horse species in Ultimate Unicorn Mod has a unique characteristic. For example, each Unicorn has one horn and uses the horn to attack opponents. Pegasus is the best flying horse that, when tamed, the player can fly in the air.
Nightmare is a breed of horse with hooves that can burn when attacked, easy to find in hot climates. There is also the Destrier, a simple but intelligent and powerful horse. And Hippocamp – a horse that can swim underwater with its rider at a breakneck swimming speed.
Experience when using Ultimate Unicorn Mod
Most players are very interested in Ultimate Unicorn Mod. This game mod has brought entirely new experiences and added new features to Minecraft. Each of these divine beasts has a different appearance and different accompanying items. It adds variety and richness to the game.
However, the author of Ultimate Unicorn Mod should create an additional crash report page so that players can make bug reports easier.
Specifically, there is a particular bug in this mod. It causes the player's game world to crash constantly. Hippocamp is added to the ocean biome with zero weight. That is dangerous because WorldEntitySpawner will be put on the Mob list. Besides, WorldEntitySpawner feeds it to WeightedRandom. That method will fail if any mob entry weights 0 or harmful access.
Above are the most detailed information about Ultimate Unicorn Mod for the Minecraft game. We hope that this article will add a lot of beneficial information to you. In short, this game mod is perfect and attractive. It is the right choice if you decide to download and install this mod. Experience it now!
Screenshots: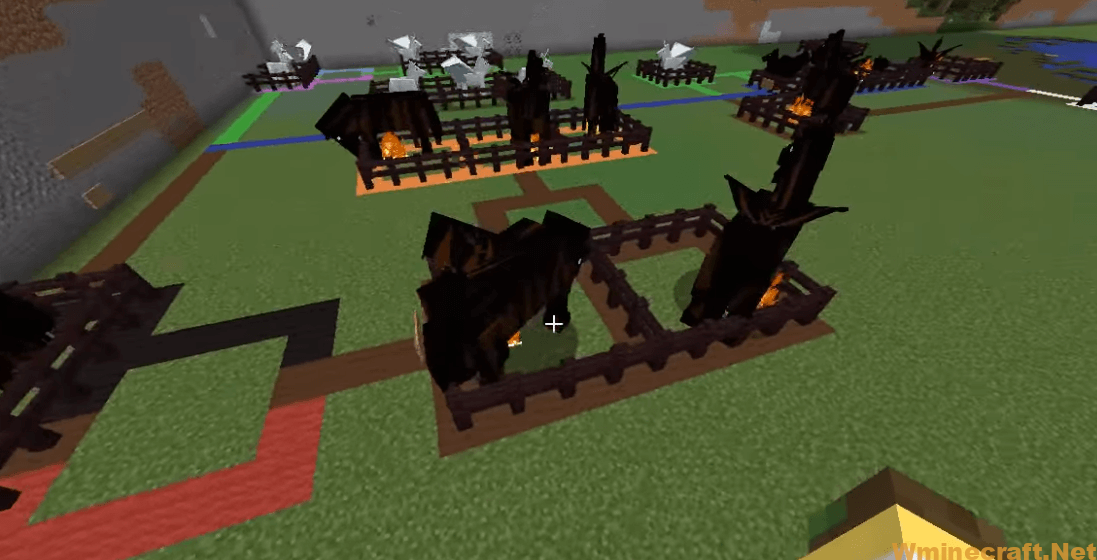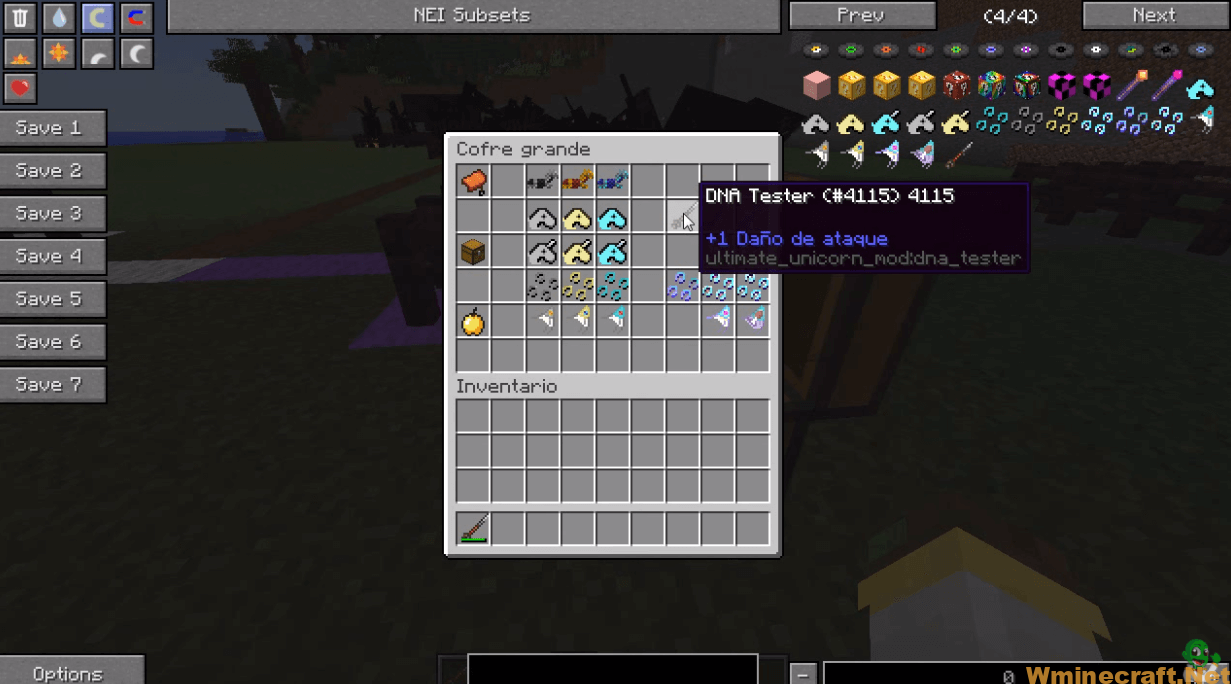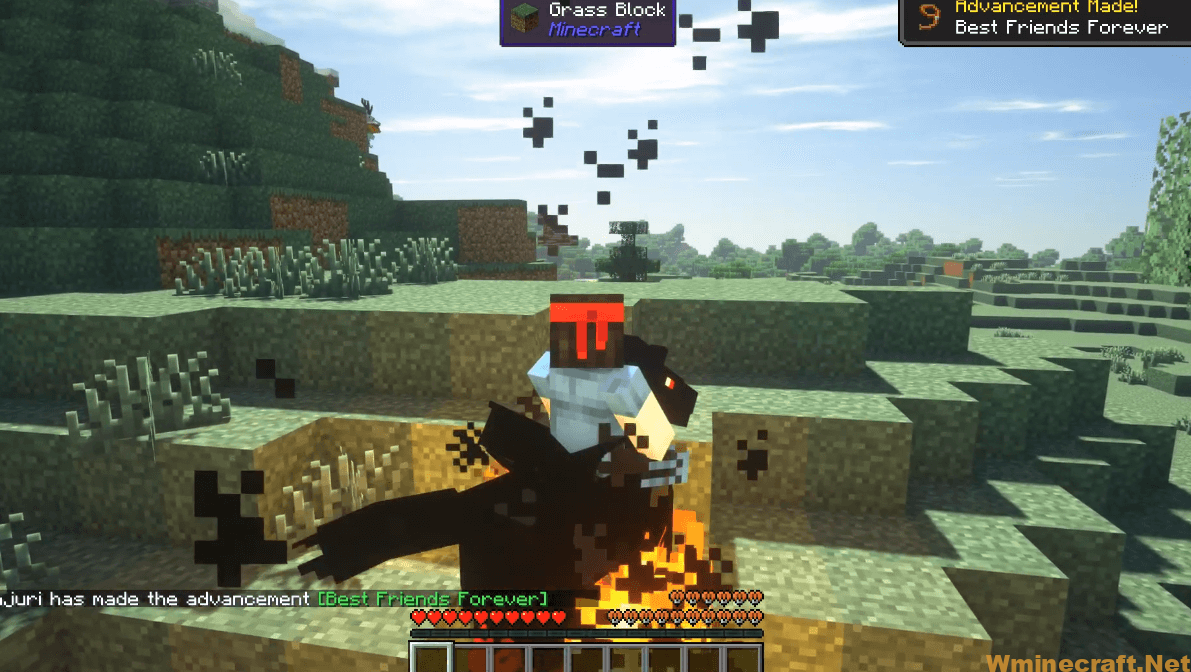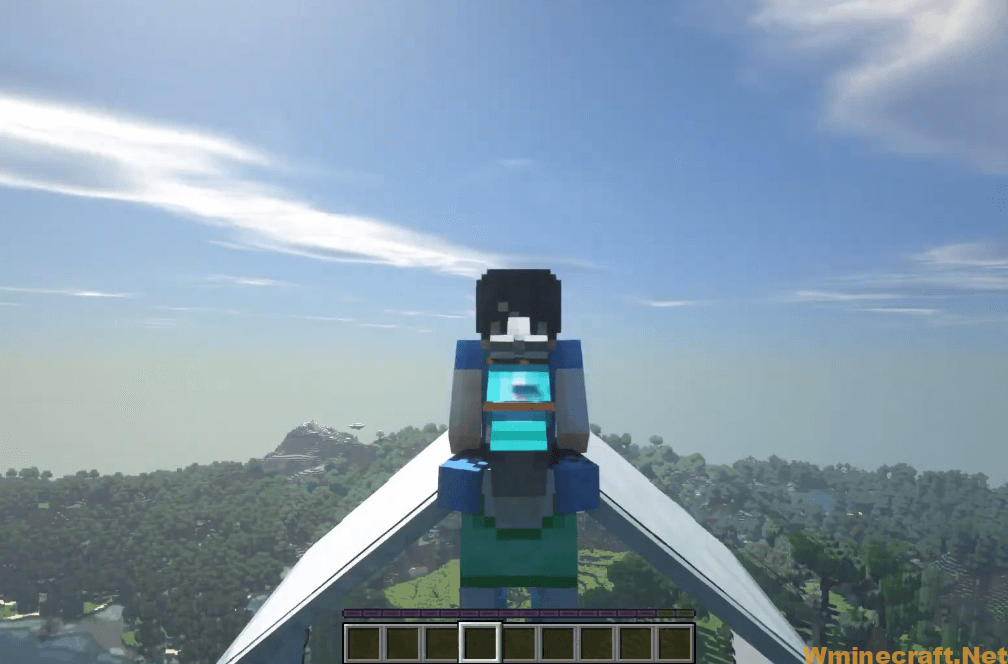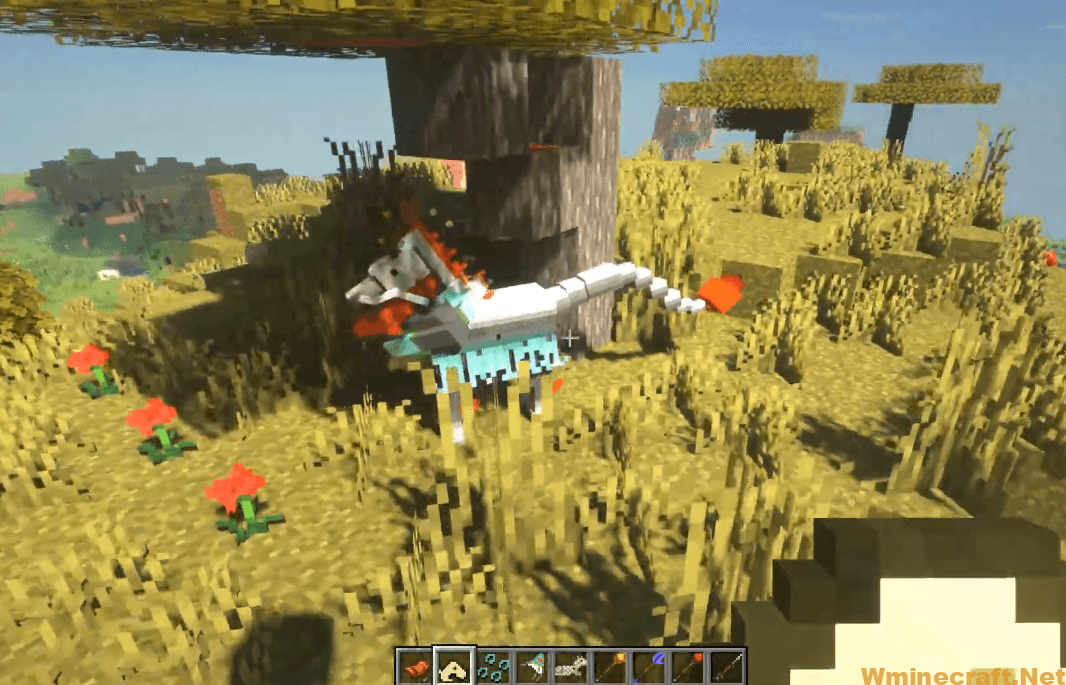 Ultimate Unicorn Mod Download Links:
Minecraft Game version 1.7.10:

Minecraft Game version 1.8.0:

Minecraft Game version 1.8.9:

Minecraft Game version 1.9.0:

Minecraft Game version 1.9.4:

Minecraft Game version 1.10.2:

Minecraft Game version 1.11.2:

Minecraft Game version 1.12.2:

Minecraft Game version 1.15.2:

Minecraft Game version 1.16.4:

Minecraft Game version 1.16.5:

How To Download and Install Minecraft Forge (Modding API)?
Minecraft Forge is a free, open-source server that allows players to install and run Minecraft mods. 4 steps to install forge for windows, mac, Linux
1. Download Minecraft Forge at the website, select the version of Minecraft you want to run, then download the installer using your browser.
2. Open the .jar file you just downloaded (Run installer as Administrator), make sure Java is installed on your operating system
3. Select Install Client or Install Server if you want to install for your server, and click OK. Wait about 2 minutes, and you will see a success message.
4. Launch Minecraft and select the Forge profile, then click Play.
5. You will see Minecraft Forge in the lower-left corner and the Mods button under Multiplayer.
Congratulations on successfully installing Minecraft Forge and experimenting with Ultimate Unicorn Mod for Minecraft downloaded.
If there are errors, please comment on this article.