f you've ever been kicked from a server with too many recipes, you know how frustrating it can be. Luckily, the XL Packets Mod 1.19.3 → 1.18.2 is here to save the day. This mod raises the packet size limit from 2MB to 2GB, ensuring that clients with large datapacks, packets, etc don't get kicked from servers. Let's take a look at how this mod works and why it's so important for clientside connections.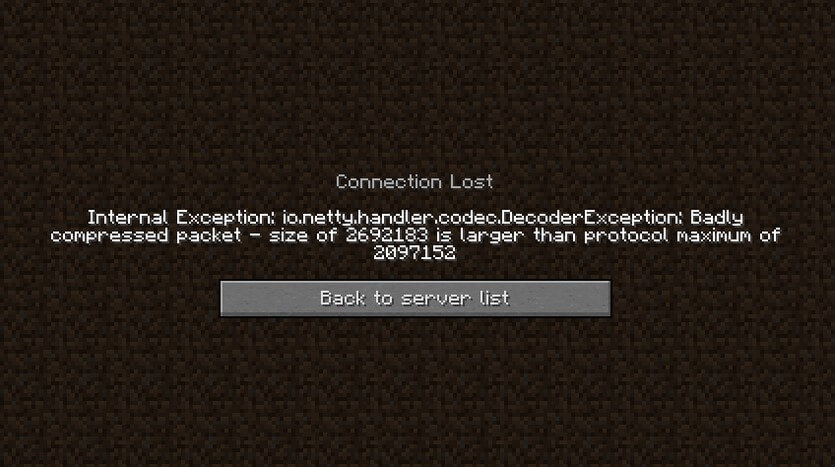 What the XL Packets Mod Does
The XL Packets Mod (1.19.3 and 1.18.2) was created to address Bug MC-185901, which was causing players to be kicked off of servers with too many recipes. The mod fixes this issue by increasing the packet size limit from 2MB to 2GB—the larger size allows more data and recipes to be sent without causing players to disconnect or lag out of the game. This means that players can enjoy their time on servers without having to worry about being kicked off due to an overload of data or recipes that exceed the previous 2MB limit.
Why You Need It Clientside
For any connecting clients, this mod is essential for smooth gameplay experiences on servers with large datapacks or packets. Without it installed clientside, players won't be able to join these servers due to their packet size limits being exceeded—and they'll get stuck in a loop of attempted connections followed by disconnection messages until they install the mod themselves or uninstall unnecessary datapacks/packets from their client side computer. For anyone who wants a smooth experience when joining servers with high amounts of data or recipes, installing this mod is key!
XL Packets Mod (1.18.2 → 1.19.3) Download Links
For Minecraft 1.15.2
Fabric version: Download from Server
For Minecraft 1.16.5
Forge version: Download from Server

Fabric version: Download from Server
For Minecraft 1.18.2, 1.18.1, 1.17.1
Fabric version: Download from Server
For Minecraft 1.19.2
Forge version: Download from Server 

Fabric version: Download from Server 
For Minecraft 1.19.3
Forge version: Download from Server