Switch Bow Mod 1.17.1/1.16.5 is one of the very unique Mods for Minecraft. It adds a new bow to the game called Switch-Bow along with a bunch of different types of arrows.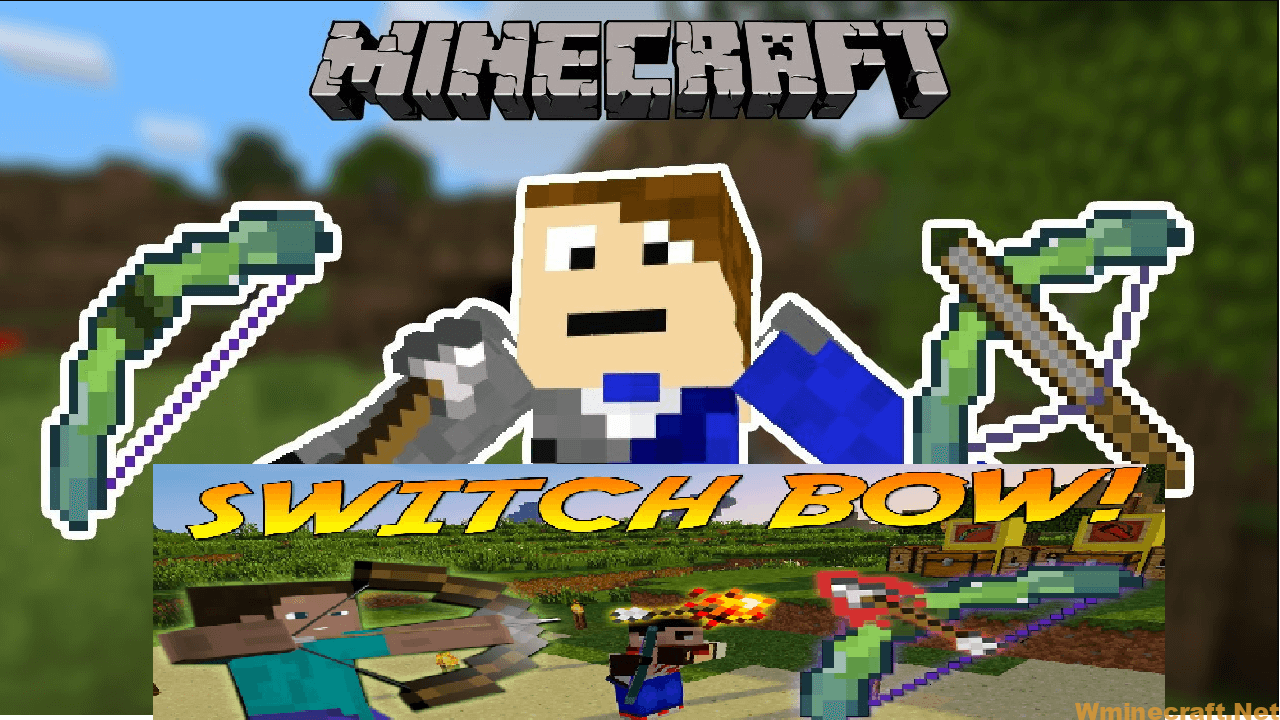 Do you think Minecraft's default bow is good enough? Not exactly! It cannot automatically look for additional arrows to use, even if you own them inside the inventory. If you select the default bow, you also cannot switch between different bow types. That is why you need Switch Bow MOD.
How to install:
How to Use Forge to Install Minecraft Mods (Client Side)
How To Install The Fabric Mod Loader After Downloading It
The newest Minecraft Mods are available right now.
Why do we need Switch Bow Mod?
There are many different ways players can fight and defend. One of the most common is the use of bows and arrows.
Many gamers already use bows and arrows as their primary option. It allows them to retreat to a safe area but still deal the amount of damage. However, in Vanilla Minecraft, the use of bows and arrows still has some disadvantages.
However, the default bow does not automatically find arrows in your inventory for you to use. Also, with the default bow, you can't use different types of needles either.
That's the reason why Switch Bow Mod was born. It also gives you new features that you can't find in the default bow.
Switch Bow Mod provides players with a mighty bow. With this great bow, you can create many exciting things. You can use several different arrows in the Minecraft world to get special effects.
Using this mod, you will get a series of special arrows, such as the thunder arrow, which helps you create lightning. With TNT arrows, you can make a big explosion.
In addition, there are many other valuable arrows that you can use. We will learn more about them in the rest of the article.
Special types of arrows
Switch Bow Mod provides you with bows and special arrows. Thanks to that, you can get special effects. The following are the special arrows that you can get when you download this interesting mod.
1. Thunder Arrow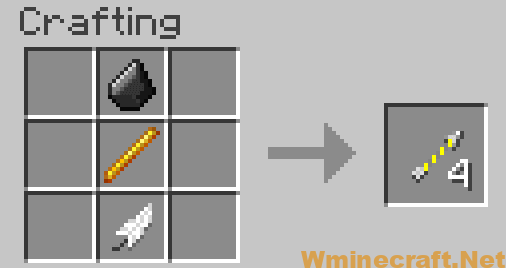 When you use this arrow, you can create a thunderous effect when attacking an opponent or breaking a block.
2. TNT Arrow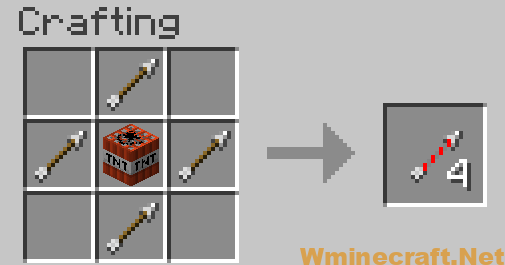 When you attack an opponent or break a block, you will create an explosive effect.
3. Ice Arrow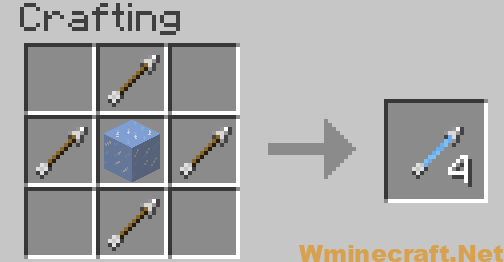 When using this arrow, you will create snow when breaking a block. When you attack an enemy, you freeze the enemy and they can't move anymore.
4. Air Arrow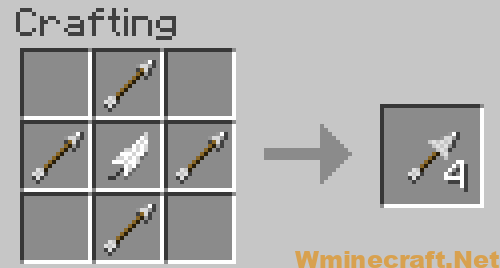 Creates a flying effect when attacking an enemy.
5. Teleport Arrow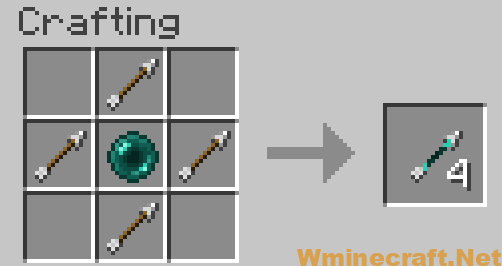 If the arrow hits the ground, you will be transformed into an Ender Pearl. When attacking an enemy, the position will be swapped.
6. Vampire Arrow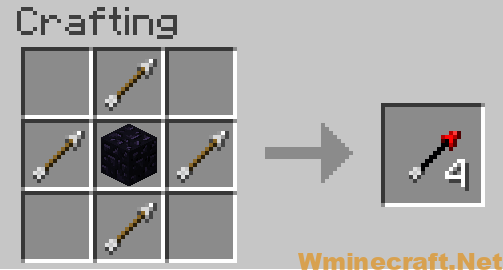 When you shoot this arrow at an enemy, part of the damage will be converted to a life-saving effect.
7. Wither Arrow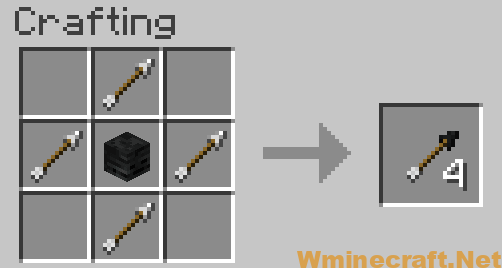 When you hit the opponent, it will give the enemy a wither effect.
8. Torch Arrow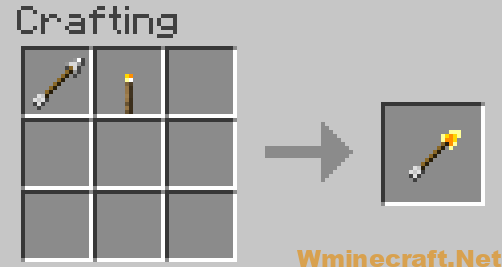 It will place a torch when it comes into contact with a block.
9. Underwate Arrow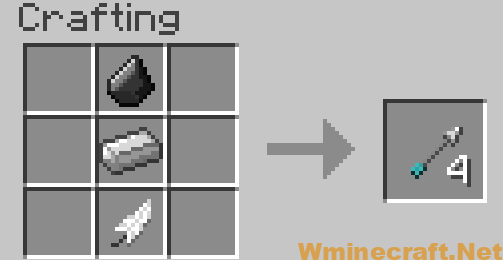 This arrow can still fly underwater like when moving on the ground.
10. Reinforced Arrow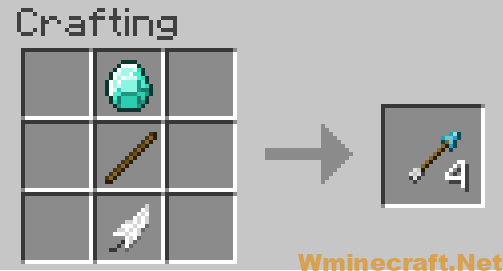 This arrow increases damage by 2.5 times compared to normal arrows.
11. Fire Arrow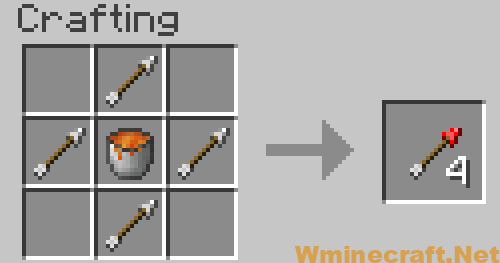 Creates a firestorm when attacking an enemy or block.
12. Bone Arrow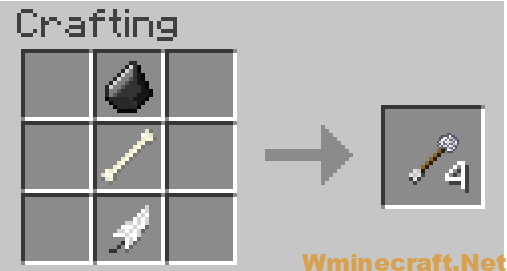 When attacking a square block, the arrow will have the effect of a bone.
13. Lucky Arrows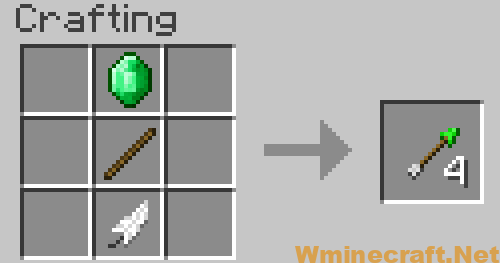 The effect like an enchanted sword with loot tripled when killing enemies
14. Redstone Arrow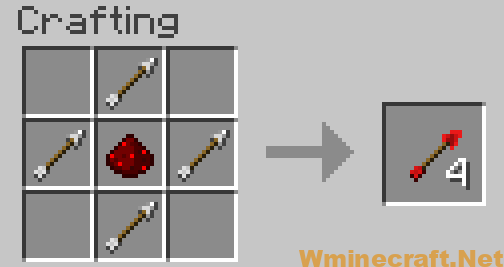 It will simulate an extremely short Redstone signal when you attack the square block.
15. Silver Arrow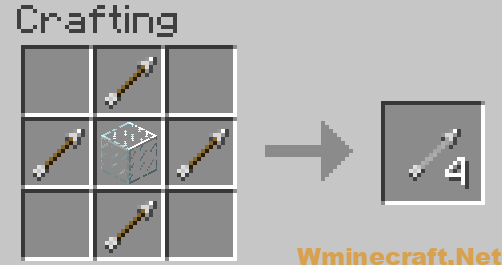 When attacking an enemy, the arrow breaks into pieces. Enemies in the battle area will be wounded and have a Weakness effect.
16. Love arrow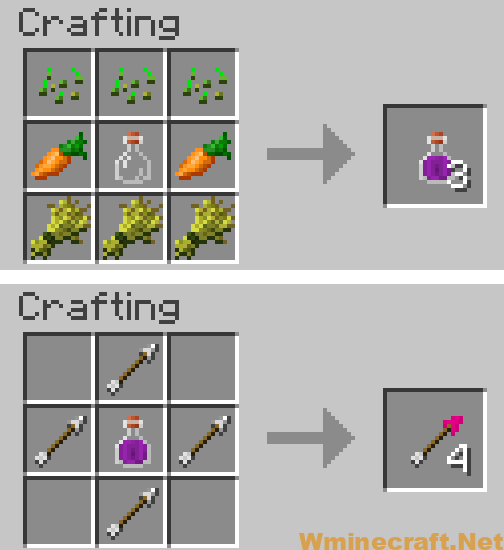 When confronting an enemy, it will create an In Love effect. During the effect, the enemy will forget about the mission to attack you.
17. Arrow of Love (AOE):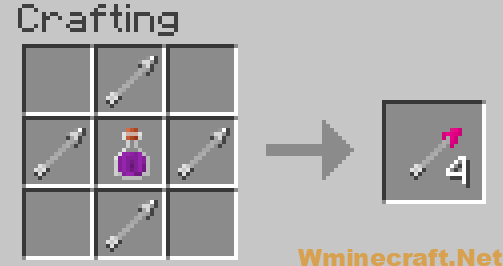 It has the same characteristics as the love arrow above, creating the effect of the broken arrow.
18. Rocket Arrow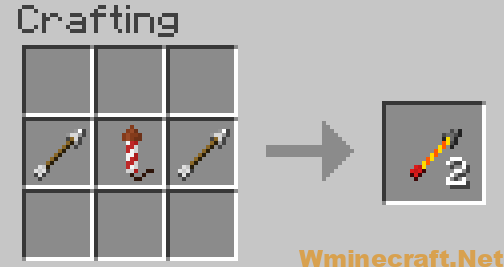 Made from rockets. Fly like a rocket straight up. Creates an explosive effect after a certain amount of time when attacking an enemy or touching a block.
What are you waiting for? Let's download this amazing MOD now!
Switch Bow Mod Screenshots: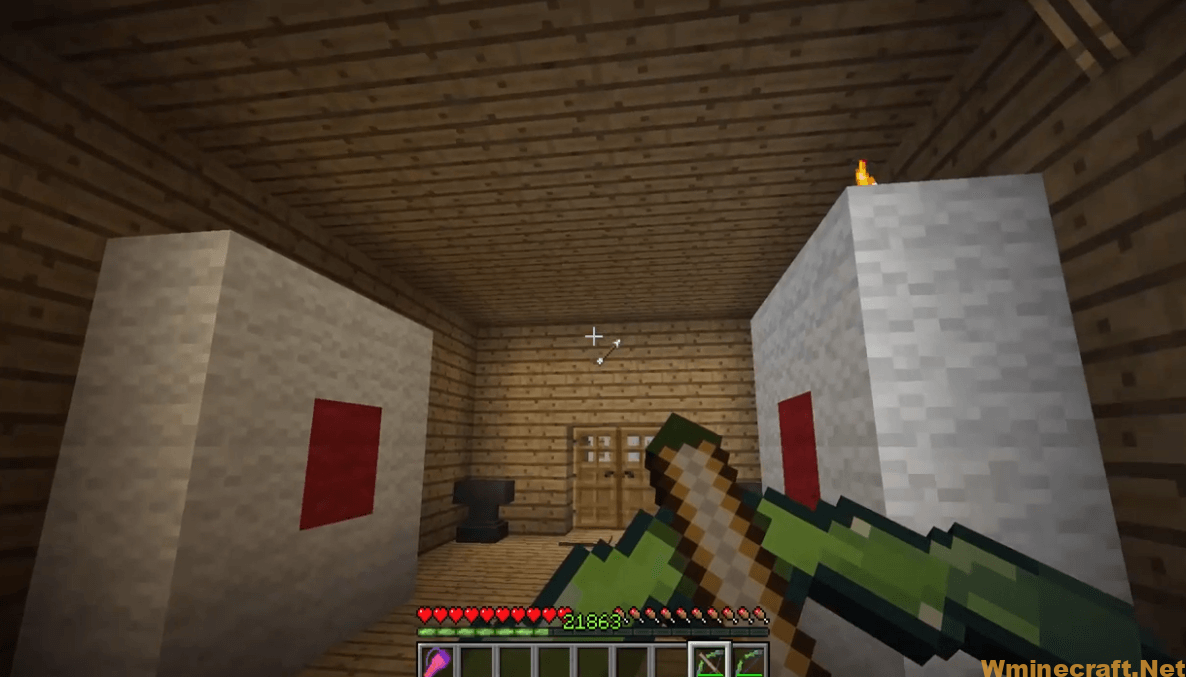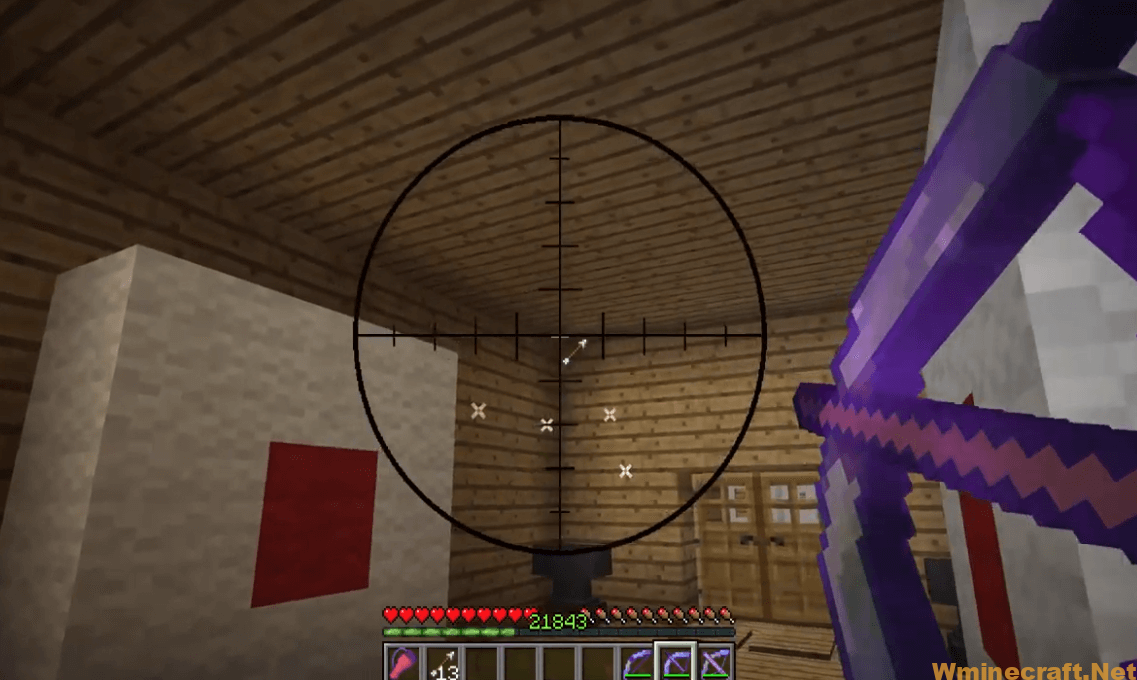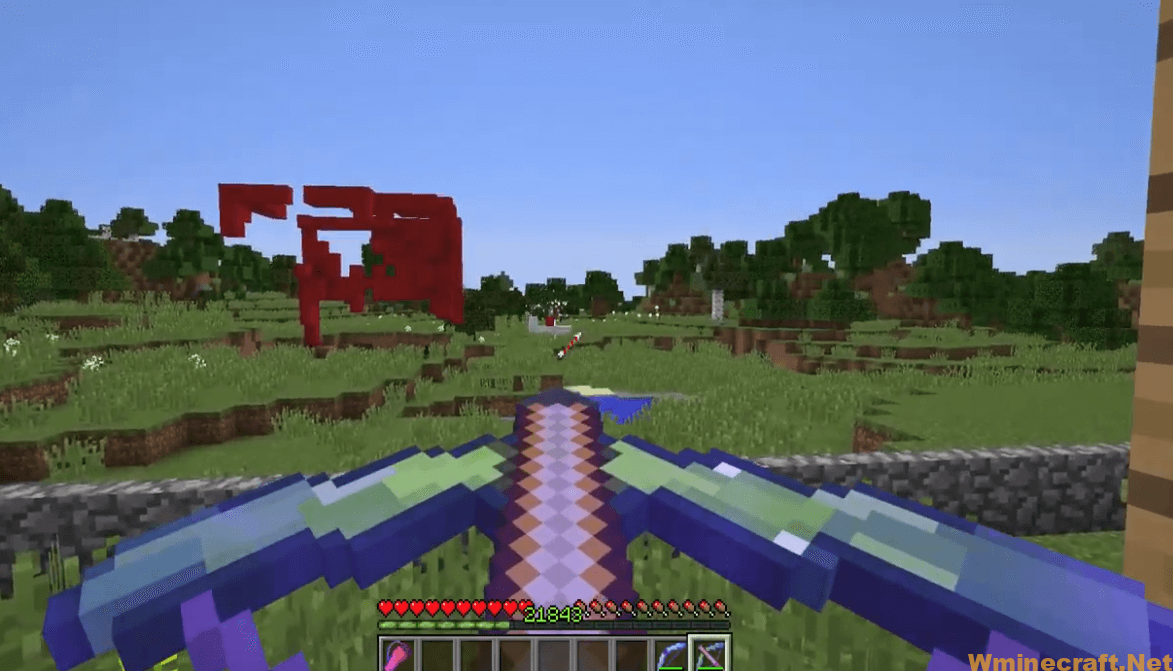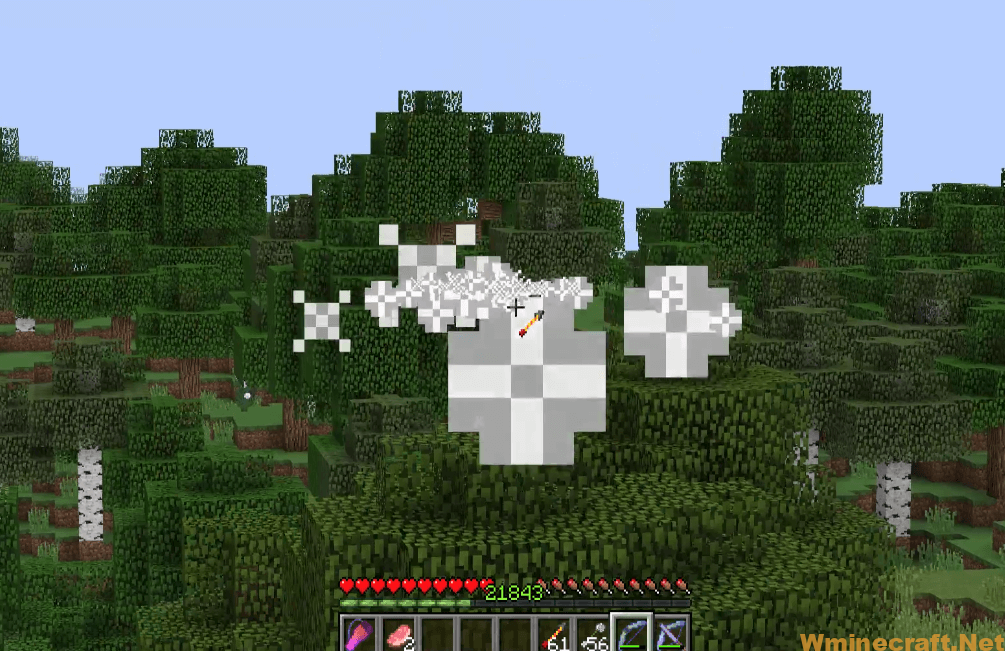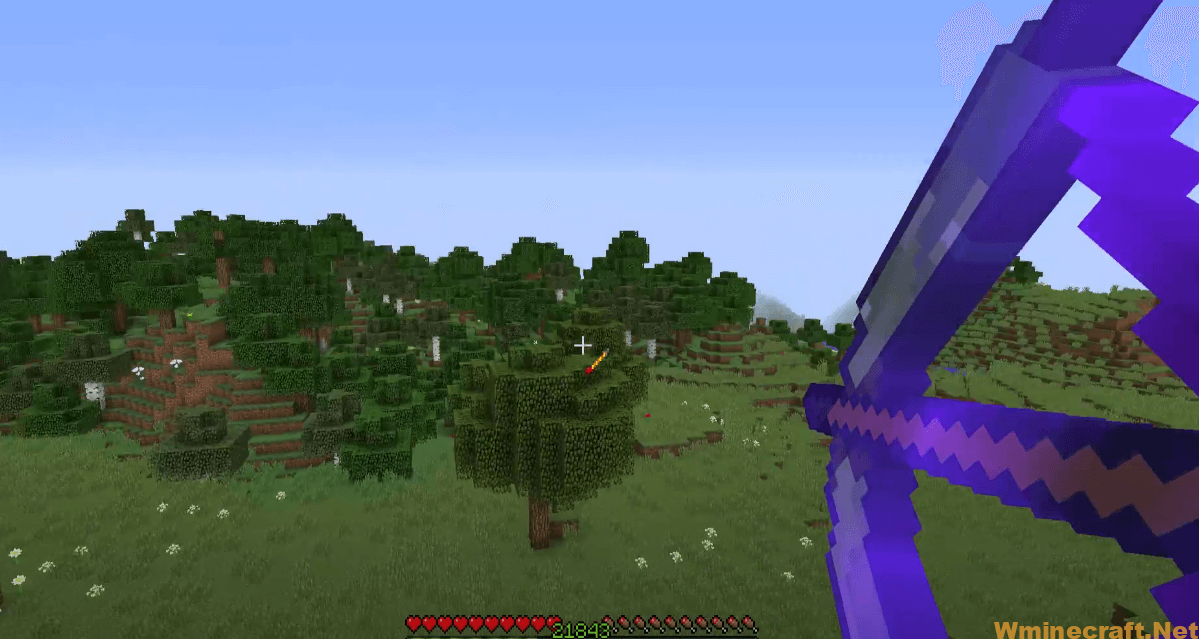 Switch Bow Mod 1.16.5 Download Links:
Minecraft Game version 1.10.2:

Minecraft Game version 1.11:

Minecraft Game version 1.11.2:

Minecraft Game version 1.12:

Minecraft Game version 1.12.2:

Minecraft Game version 1.13.2:

Minecraft Game version 1.14.4:

Minecraft Game version 1.15.2:

Minecraft Game version 1.16.1:

Minecraft Game version 1.16.3:

Minecraft Game version 1.16.4:

Minecraft Game version 1.16.5:

Minecraft Game version 1.17.1: Fabric version