The Twilight Forest Mod is a mod created by Benimatic. It was referred to 1.12.2 by AtomicBlom, Drullkus, Tamaized, and williewillus. In the Minecraft world, The Twilight Forest Mod adds the eponymous Twilight Forest as a new dimension; This dimension is a jungle world filled with new crowds, new trees, new dungeons and new bosses.
Overview of Twilight Forest Mod 1.19.2, 1.18.2
Minecraft is a game featuring many different biomes. In this magical world you can find snow-capped plains and mountains, dense forests, dry deserts, islands, mazes and more. You can choose one of those places to live and get married. Each of these biomes has its own advantages. However, even though Minecraft offers different landscapes, you can still get tired of seeing the same things over and over again after a while. If you use The Twilight Forest, you will get a whole new experience into your existing world with just one click.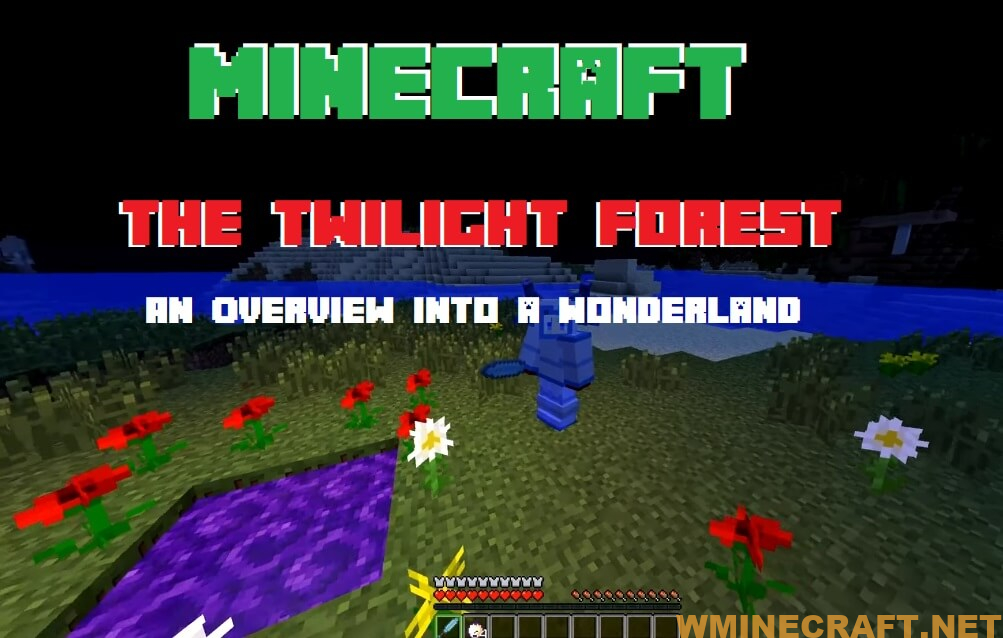 The Twilight Forest is only accessible through a player-created portal (similar to The Nether or The End). However, unlike the portals leading to The Nether or The End, crafting the Twilight Forest portal costs relatively less resources. You only need a single diamond to activate the portal (a 2 × 2 square, one block deep and surrounded by flowers, fungi and other natural plants). Once the player has created the small box and surrounded it with flowers, it must be filled with water, then throw a diamond into the small tank, at which point the portal will open.
The addition of the new realm's features increases the game's intrigue. The world offers a ton of fresh locations to explore, including well-guarded dungeons, strange animals like rams, deer, and fireflies, as well as a wide variety of fresh enemies, objects, biomes, and even deserted castles. Glowstone also naturally grows here, much like in the Nether.
The portal is also fairly simple to build. It's just a 2x2x1 hole in the ground with water in it and flowers all around it. The portal will then appear once you throw in just one diamond.
This mod is well worth a look, especially if you run a multiplayer server, as there are lots of objects, environments, and opponents to discover. This mod dramatically improves the exploration dynamic of the game and recreates the experience of playing for the first time.
The "Uncrafting Table" is a further attractive block. You can take any crafted item from this block, and it will give you the stuff it contains. Unfortunately, it only functions on intact objects. You can also re-craft your things to eliminate the need for a crafting table and an uncrafting table.
Relative Post:
Better Portals Mod for Minecraft 1.12.2
Battle Towers Mod [1.15.2-1.12.2-1.7.10] (Tower Minecraft,attractive features)
Download Mystcraft Mod for Minecraft 1.12.2 and 1.11.2
In this space, you will find an immense, endless forest, with trees so tall and wide that most of the sky overhead is obscured by the canopy of the forest. In fact, here, there are many trees in this huge forest that will sprout with torches mounted to provide light for the player.
In simple terms, Twilight Forest is a biome. In particular, hostile crowds will not appear on the surface in Twilight Forest itself. Instead, progression through the mod focuses on serving milestones to raise the level of difficulty encountered through increasingly aggressive enemies and bosses.
Twilight Forest Portals will differentiate the area in which they appear; a new portal has been created. Past it, you can reach inside the Hollow Hill or even one of the different boss lairs of Twilight Forest. Therefore, it is best to be cautious when first passing through the Forest Gate of Twilight.
Steps to explore Twilight Forest
First, you need to dig a 2 × 2 hole. Then you need to fill it with water.

Use flowers and grass to cover the hole.

Throw a diamond into the rock and stand away.

Jump in the portal and start your journey!
The Twilight Forest Mod Update Logs
A critical issue related to Anti-Builder has been fixed.

The issue with Interaction Trophies with other mods like Skillable has been fixed.

Bosses are recognised as such by the game.

Collected all of the Fireflies that escaped the Firefly Jar. Amd then put them back in.

Some Hydra rotation issues have been solved
Hopefully, after reading this article, you will enjoy it. Download the latest version that matches your version of Minecraft, install and feel it.
Screenshots: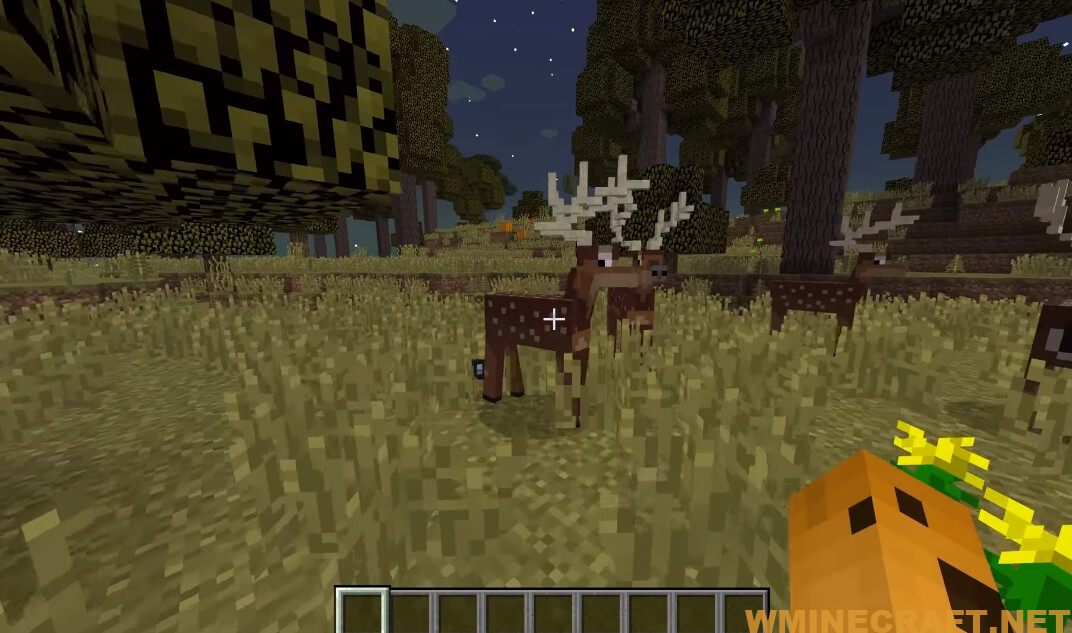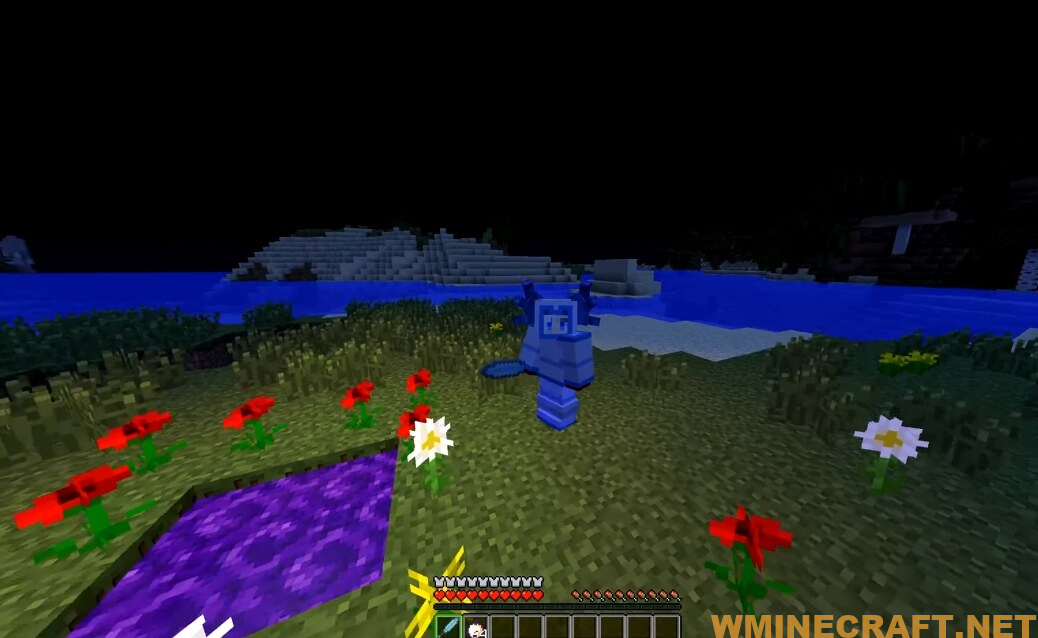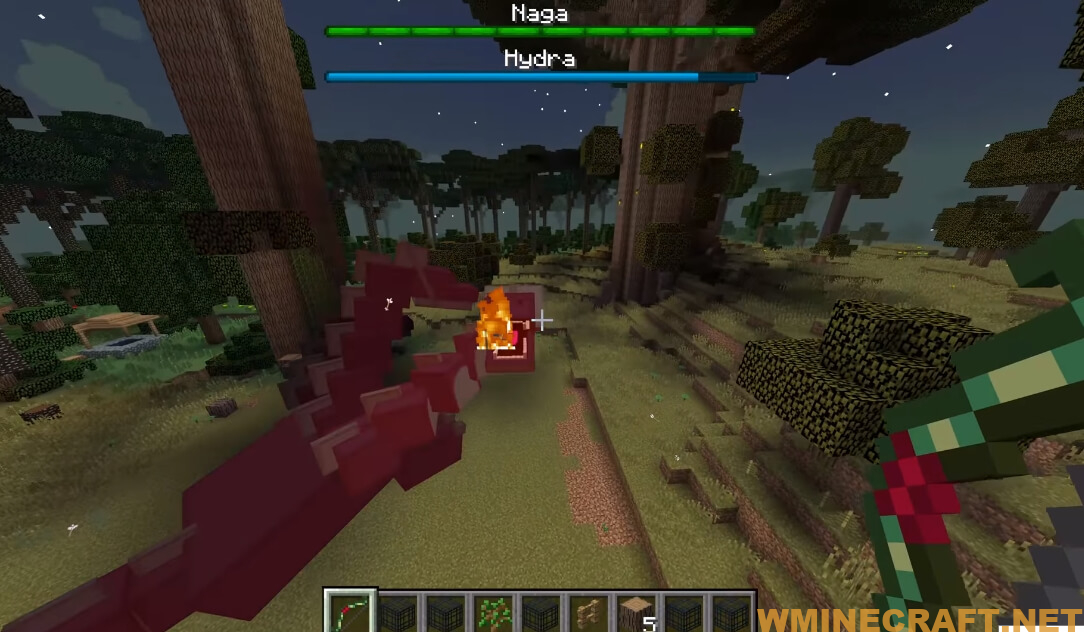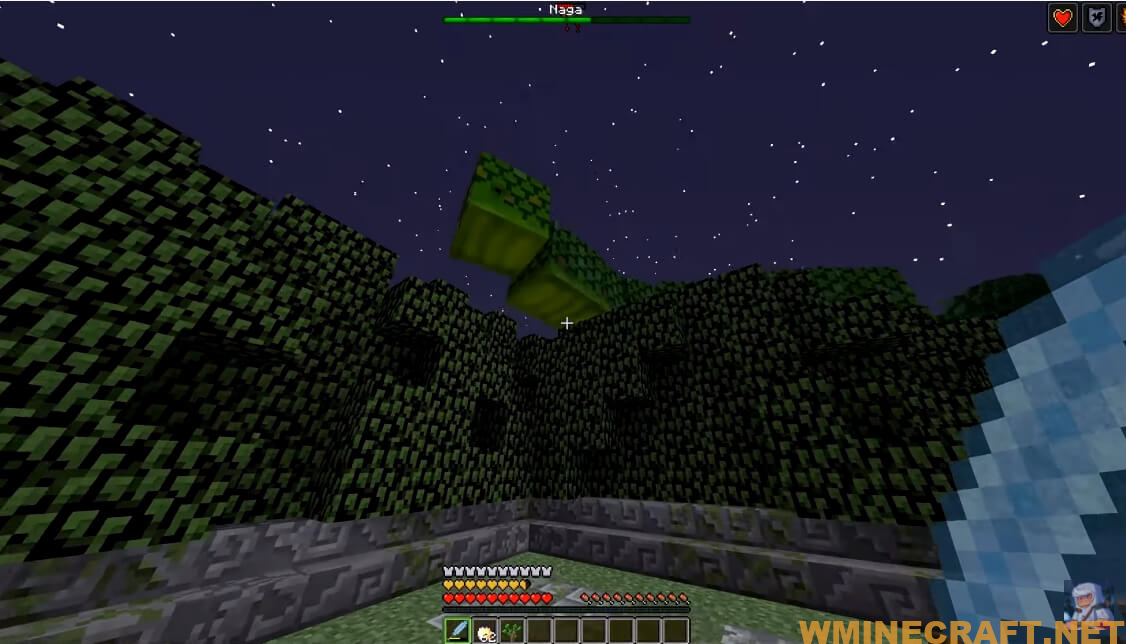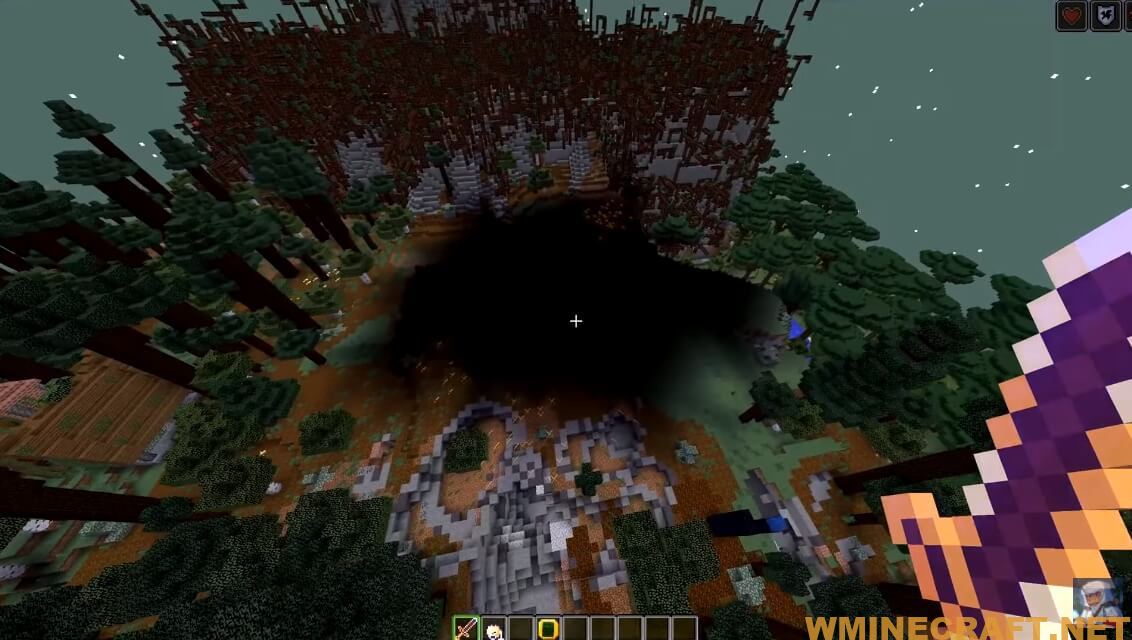 Crafting Recipes:
How to install?
Download and run the latest version of Minecraft Forge
Go to Start Menu > Type %appdata%/.minecraft/mods
Download the mod
Move the downloaded Jar (zip) file into the "mods" folder
Done and Enjoy the mod.
Minecraft Forge (Modding API) Installation Guide
5 steps to successfully install Forge Minecraft
1. Access and Download select Minecraft forge version, then download the installer.
2. Requires installing Java on a computer. Open the .jar file you just downloaded, make sure 'Install Client' is selected, and click the OK button.
3. Run Minecraft and select the Forge profile, then click Play.
4. Select the Minecraft Forge menu on the left and the Mods button below Multiplayer.
5. Successfully, you can enjoy the mod just installed.
The Twilight Forest Mod 1.19.2, 1.18.2 Download Links:
Minecraft Game version 1.17.1
Forge version:
Minecraft Game version 1.18.2
Forge version:
Minecraft Game version 1.19.2
Forge version:
Minecraft Game version 1.7.2
Link Download :
Minecraft Game version 1.7.10
Link Download :
Minecraft Game version 1.12.2
Link Download :
Minecraft Game version 1.16.5
Link Download :