The Trumpet Skeleton Mod is a mod that adds one new skeleton to the game: the Trumpet Skeleton. The Trumpet Skeleton carries an instrument called a trumpet, which can be used to scare living and dead mobs alike! This makes it perfect for any player who needs some extra help in staying alive or wants to summon hordes of zombies without having to leave their home base.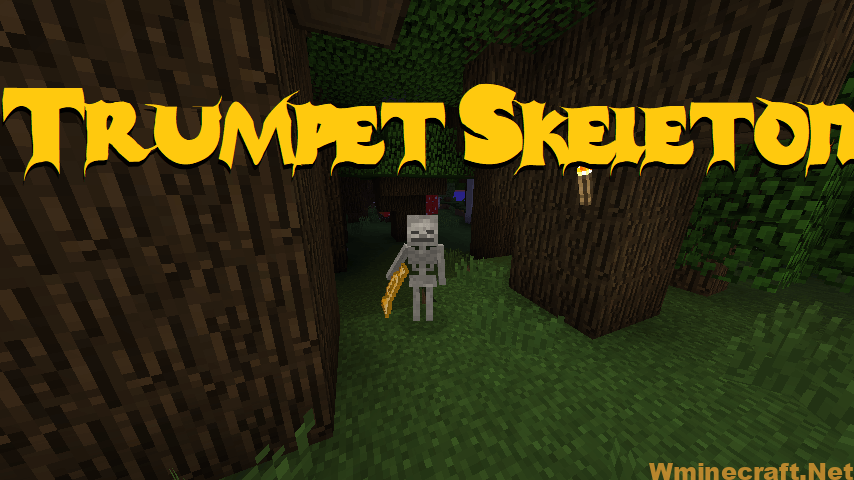 How to install Download Trumpet Skeleton Mod for Minecraft?
Follows 5 Steps below to install Download Trumpet Skeleton Mod for Minecraft on Windows and Mac :
1. Download and install Minecraft Forge, you can read the instructions below the article.
2. Download the Trumpet Skeleton Mod for Minecraft.
3. Open the . minecraft folder and then enter the mods folder. Important: Some older versions of Forge may not have the 'Open Mods Folder' button. If this is the case, create the directory under the name mods.
Windows:
Press the Windows key +R at the same time
Type %appdata% and press enter
Find folder Minecraft and then look for the Mods folder within that
Mac:
Click on the desktop and then press Command+Shift+G all at the same time
Type ~/Library and press enter
Open the folder Application Support and then Minecraft.
4. From here, drag in the mods file downloaded (.jar or .zip) you wish to add.
5. Run Minecraft, and you should now see the new mod installed in the list!
Enjoy Download Trumpet Skeleton Mod for Minecraft, If there is an error, please comment on this article we will support.
Trumpet
The Trumpet is an item added by Trumpet Skeleton. It is wielded by Trumpet Skeletons and rarely dropped by them.
When used for long enough, it causes all mobs and players less than 10 blocks from the user to jump slightly away, with closer ones jumping higher. This also makes a distinct sound and causes all affected mobs to target the user.
Trumpet Skeleton (mob)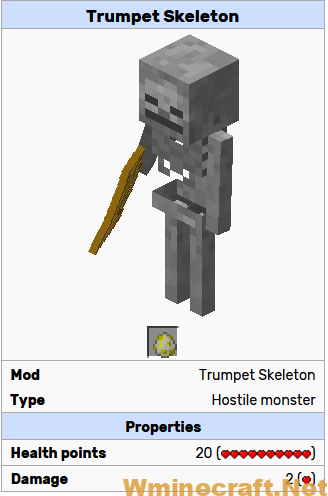 The Trumpet Skeleton is a hostile monster added by Trumpet Skeleton. It spawns anywhere Skeletons can spawn.
It acts like a Skeleton wielding a melee weapon, charging at the player and dealing contact damage. It always spawns equipped with a Trumpet, which it will occasionally use, causing all nearby players and mobs to jump away and causing them to target the Trumpet Skeleton.
When killed it drops 0-2 Bones and rarely drops its Trumpet.
Trumpet Skeleton Mod Screenshots: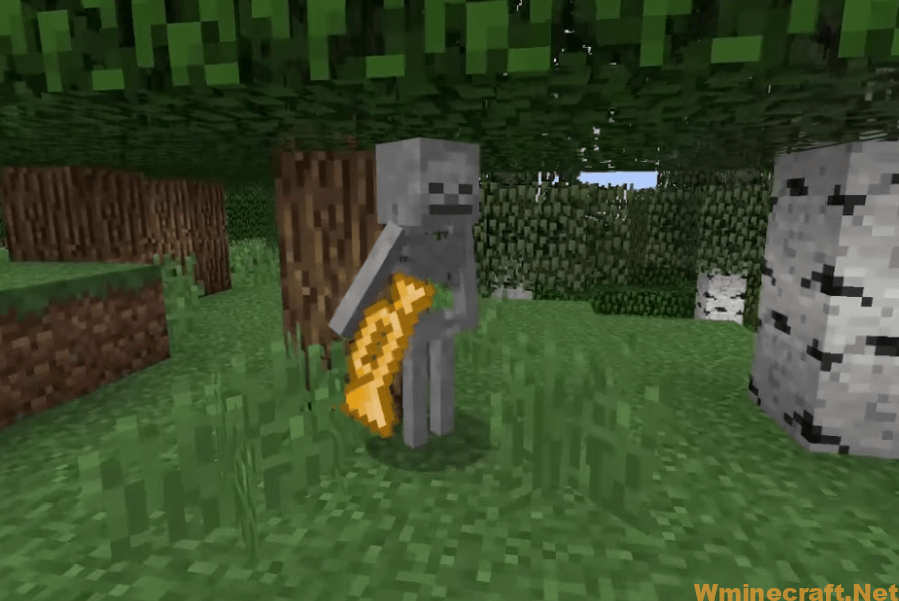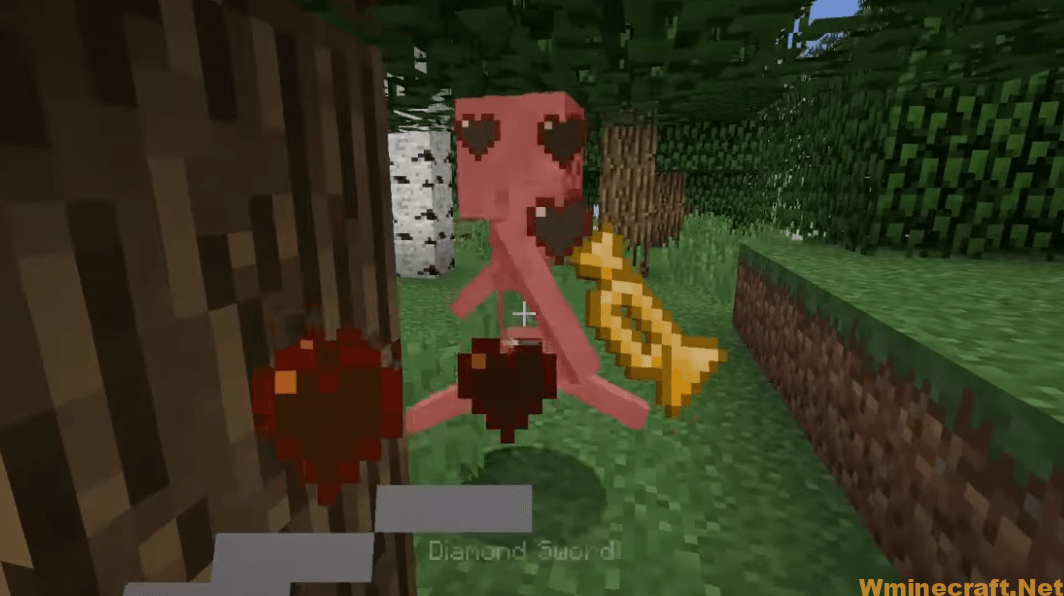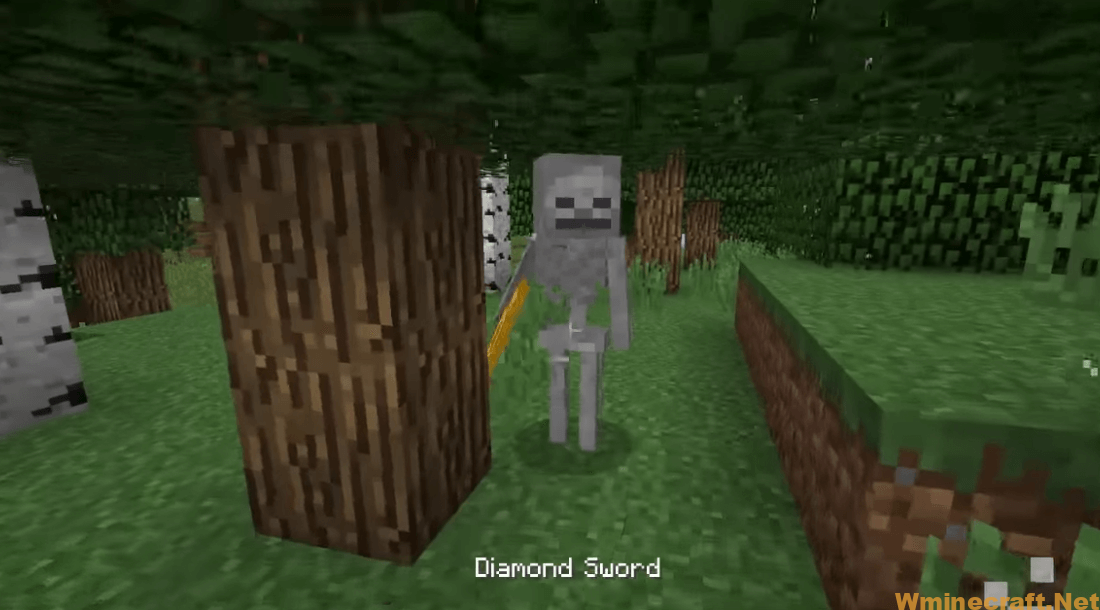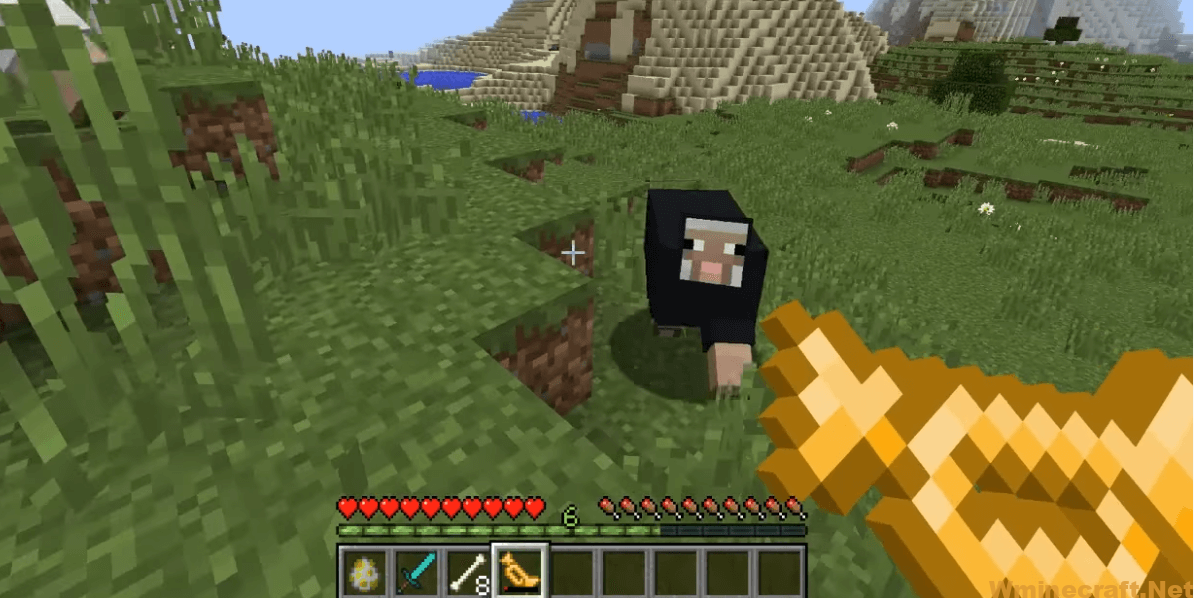 Trumpet Skeleton Mod [1.17.1/1.16.2] Download Links:
Minecraft Game version 1.12.2, 1.12.1, 1.12
Minecraft Game version 1.14.4
Fabric version: Download from Server 
Minecraft Game version 1.16.1
Fabric version: Download from Server 
Minecraft Game version 1.16.2
Fabric version: Download from Server
Minecraft Game version 1.17.1
Forge version: Download from Server