Similar to other maps for Minecraft, Survival Island: Stranded Map is an interesting one created by YoursCrafter. In this article, we will learn more about this survival map.
About Survival Island: Stranded Map
As you can see from the title, you will be put on an island from where you have to survive. But how do you get there? In this map, you are the crew of a merchant ship which is struck by a terrifying lightning while passing by a small set of islands. Due to the storm, it rains really hard, however, the fire spreads throughout the ship that makes water pour in. Before the ship sinks, you manage to crash into a nearby island. This is also when the fire has stopped, and you can see the sun. However, it's starting to set. 
The island is surrounded by an ocean that contains many treasures, and secrets for you to explore. Before there is any merchant ship passing by to rescue you, the mission for you and your crew is to survive on the island. And the final goal is to make it back home. The question is by how? Is waiting for another ship a good idea? Or is it better to rebuild your ship? With a complete Merchant Village, including a dock with small shops and a path leading to the village, you will have a lot of fun exploring Survival Island: Stranded Map.
What are interesting things about Survival Island: Stranded Map?
When you are put in a survival mode, you need to do whatever you can to survive. In this map, there are three main levels: easy, normal or hard for regular players and for advanced players.
Challenges for regular players:
Build a house.

Grow at least ten trees.

Conquer a dungeon/underground.

Make wool using string (all types of wool).

Make a wheat farm that can produce more than 32 wheat.

Make a scarecrow using pumpkin for your wheat farm.

Make a watermelon, a sugarcane and a pumpkin farm.
Challenges for advanced players:
Build a large island.

Build a castle and create a small village around it.

Rebuild your merchant ship.

Find the village and explore.

Visit shipwrecks, underwater ruins and turn them into a livable place.

Get full gold armor, and make a throne.

Build an open fire surrounded by brick.

Make a library with tables and bookshelves.

Make a diving board at cloud level.

Build an igloo and a mob grinder.

Create a cobble generator.

Defeat the Ender Dragon.

Catch fish and make an aquarium.

Summon a wither and kill it.

Build a hostile mob farm.

Kill the dragon in the end portal.

Make a trampoline using slime blocks.

Build a jukebox and play music.

Find and hatch turtle eggs in water. 
To get the most out of this Survival Island: Stranded Map, you need to try your best and win these challenges. The map definitely brings more fun to your games!
Screenshots: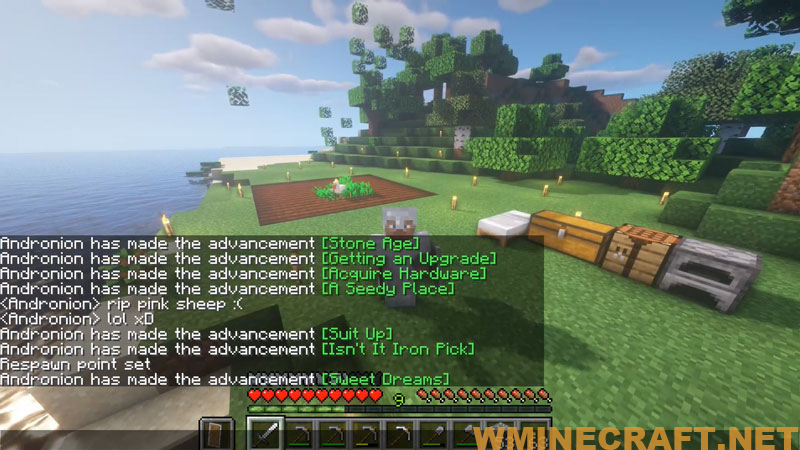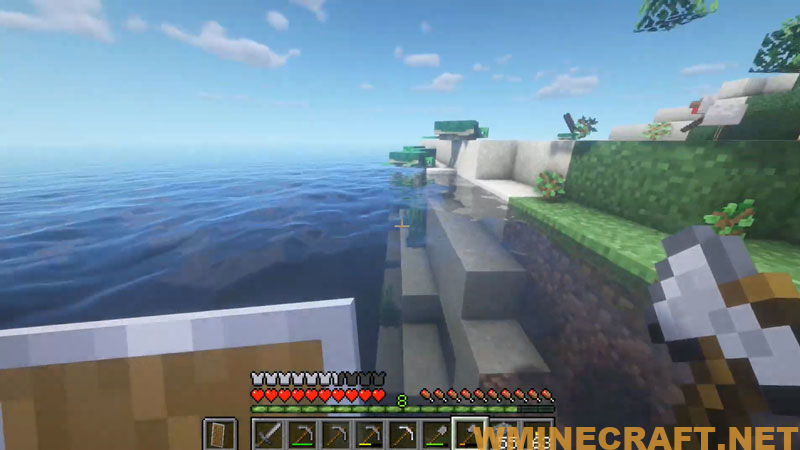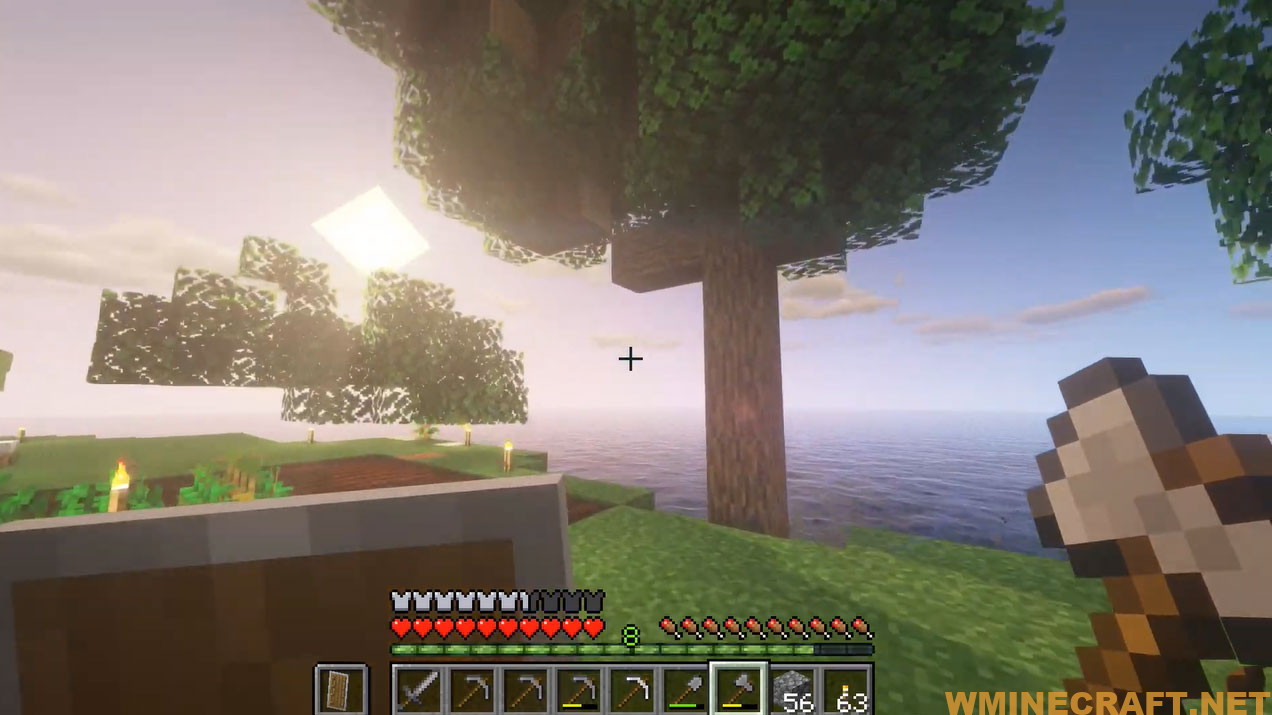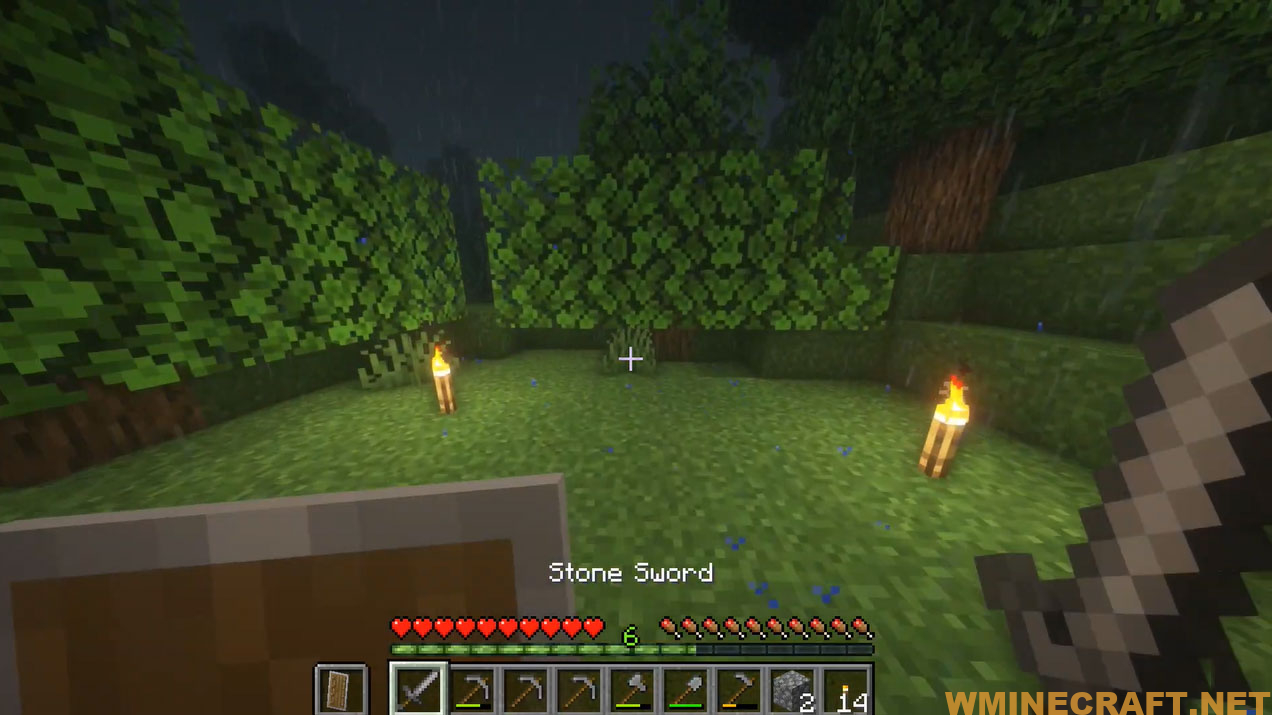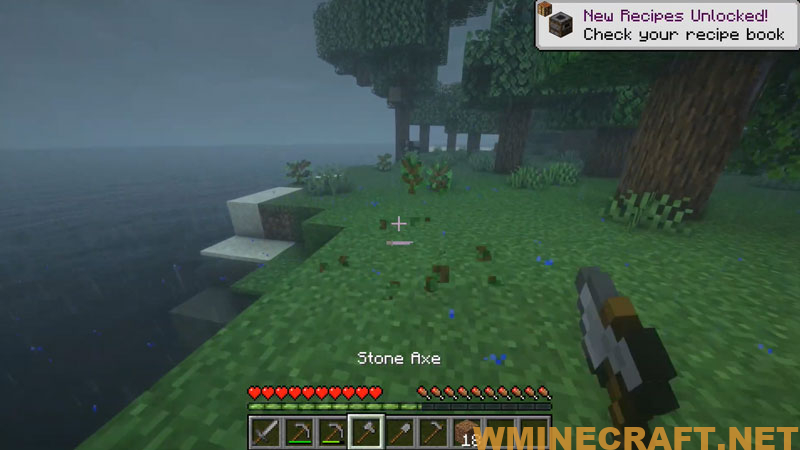 How to install:
Download the map from the link below.
Extract the file you have just downloaded.
Hold down Windows key, then press R key on the keyboard (or you can click Start, then type Run into search, after that click Run)
Type %appdata% into the Run program, then press Enter.
Open .minecraft folder, then open saves folder.
Drag extracted map folder which you have done in step 2 into saves folder.
Start Minecraft, the map is in Singleplay mode.
Enjoy and play!
Video Tutorial install on Youtube:
Goals:
#1. Grow ten trees
#2. Conquer a dungeon
#3. Make wool using string
#4. Make all the types of colored wool! (if there is wool hard to obtain, please post this)
#5. Discover a secret
#6. Make a wheat farm that produces 32+ wheat
#7. Use a pumpkin to make a scarecrow in the middle of your wheat farm
#8. Make a watermelon and pumpkin farm
#9. Make an automatic sugar cane farm
Extra for experts:
#10. Join the land between all three islands making one large island!
#11. Build a castle (suggested by danyopizzle)
#12. Put a pumpkin on your head
#13. Rebuild the ship, doesn't matter how it looks as long as it could be recognized as a boat. (If you have Movecraft you could use this to sail to the village- This is not in version v0.1)
#14. Get full gold armor, make a throne and sit on it proudly!
#15. Make a library with many bookshelves
#16. Create a small village around the castle you have built
#17. Make a diving board at cloud level and do a 720° spin (do two spins) before hitting the water
#18. Find the 5 washed up melons!
#19. Build an igloo
#20. Build a mob grinder using a dungeon.
#21. Create a cobble generator (popular demand)
#22. Build a Snow Golem an Iron Golem
#23. Defeat the Enderdragon
Survival Island: Stranded Map Download Links:

For Minecraft 1.5.2 to 1.12.2