In this Skyblock Ultimate Map for Minecraft, you appear on a simple small island as usual, but there are blocks and monsters that you will have to destroy or kill repeatedly to progress. To complete it all, quests and various personalized progress are on the menu.
You also have a limited amount of area you can be in, which means you can't build directly on the islands next to you. By completing stages and quests, you will increase the area you can explore, and eventually, you will reach all 20 islands. You can find chests, spawners, generators, and a whole lot of stuff on these islands! Will you be able to complete this challenge and reach the end of the game, or will you fall into the trap?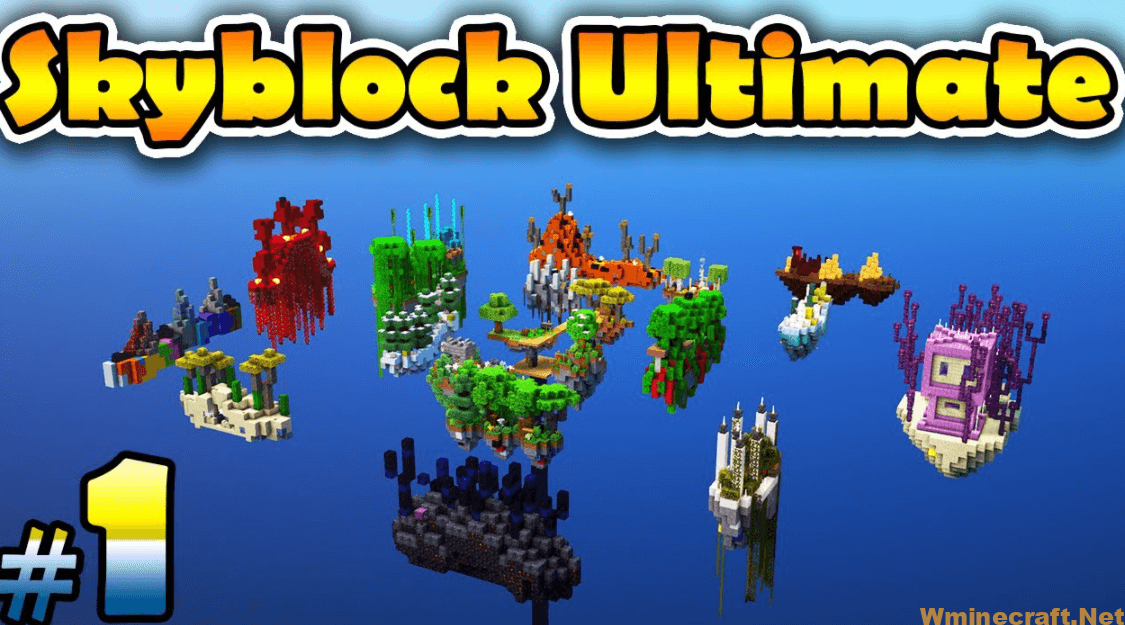 Features
Generators (generators generate a block that you can break to get, for example, iron_ore)

Better mobs (All mobs will get random items and other effects)

Custom enchantments (like thunder, vaccine, x-rays and more)

Custom blocks (example, block breaker, love block and fan block)

Normal levels (break the central block to progress, the different stages have different themes like winter, dessert or jungle, monsters can also appear).

Boss levels (a monster will appear in the center with custom attacks that you will have to kill).

Better Death (When you die you are a spectator and after a while you see a "cut scene" when you respawn).

Unlock Islands (Complete levels to unlock up to 20 different islands).

Custom Quests and Progress (Complete to get rewards)

Spawners (Smash spawners with a silky 

touch

 and collect boss eggs).

And much more (leaves fall from trees, freeze in cold biomes, new ways 

to get xp,

 different biomes on different islands, and much more)
A few tips
Place your important belongings, like chests, as far away from the center block as possible

Build a solid piece around the center block

Some creatures spawn with very powerful items, so turn everything on

Move your spawn point away from the center block

If it's too difficult, you can type 

/datapack disable "file/fancy_mobs"

to make it easier for you
Skyblock Ultimate Map Screenshots: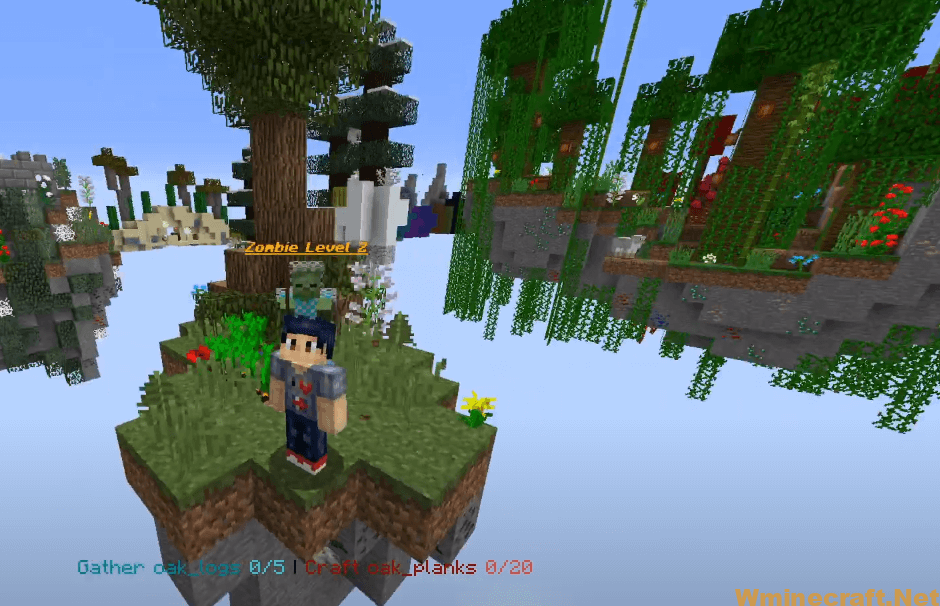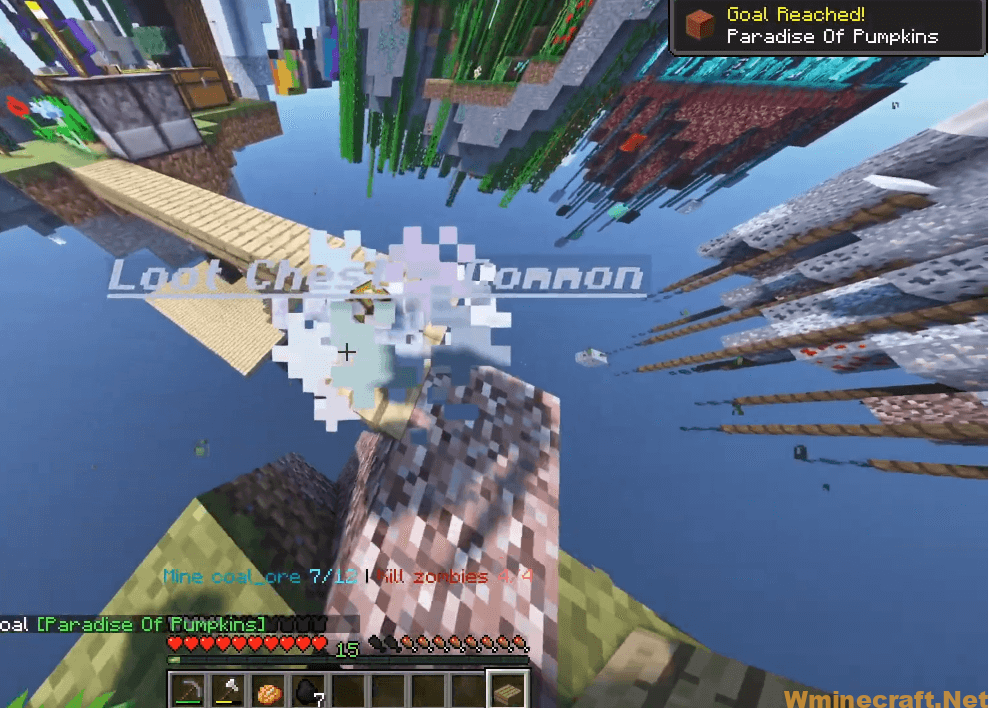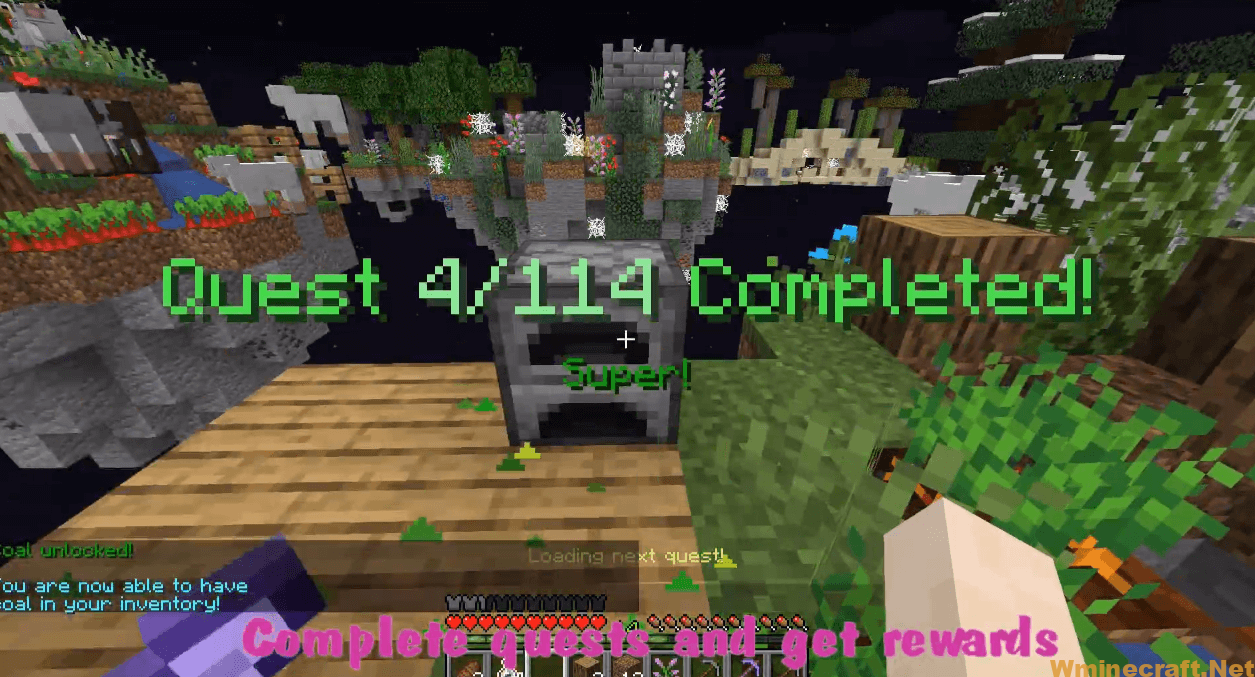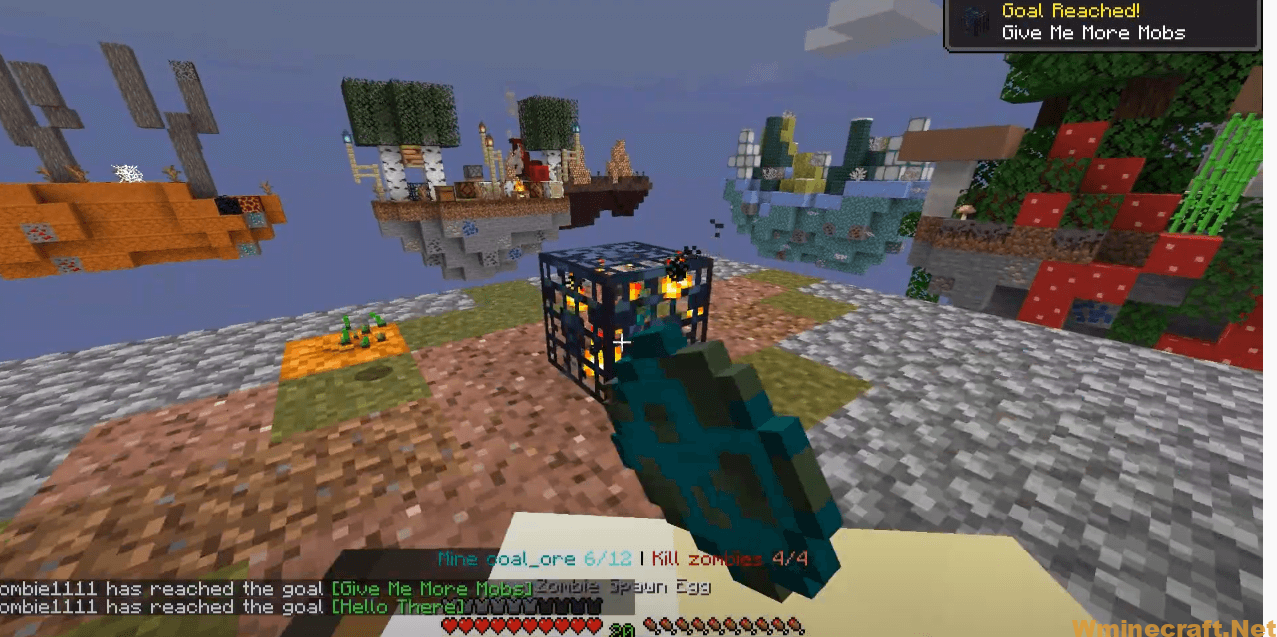 Install a map on Minecraft Java PC or Mac
Time required to install a Minecraft map:  2 minutes.
The steps to install a Minecraft map.
Start by downloading a Minecraft map.

You will find a selection of the best maps on our site.

Simultaneously press the 

WINDOWS

  +  

R

 keys  to open the command prompt

Type  %appdata% in the window that appears and press enter

Navigate 

/saves

to the root folder  of Minecraft

If you've played solo before, there will already be Minecraft worlds inside.

Drag the Minecraft maps you want to install into this folder

You must of course first have downloaded Minecraft maps.

If the map is still in .zip format, unzip it in this folder

You absolutely have to unzip the card, otherwise it won't work.

Launch Minecraft then select the newly installed map

Enjoy your Minecraft map!
Skyblock Ultimate Map 1.16.5 Download Links:
Minecraft Game version 1.16.5 :