For 4-8+ players, a novel manhunt in Minecraft with stealth and horror components. Before the Sculk trackers murder them all, survivors must make it to a stronghold and leave through the final portal!
Before the hunt actually starts, the game begins with a time of preparation. One out of every five players will be selected at the conclusion of the planning phase to serve as Sculk trackers, and the remainder of the game will be spent on the search. (Note: To change mob spawn rates or caps, use a mod like Carpet as the world will be set to perpetual night.)
Catalysts for sculk will spawn and spread all over the gamers. To get ender eyeballs to assist them go to the stronghold and activate the portal, survivors must destroy them. While stealthy or invisible players cannot be seen by Sculk trackers, they may detect vibrations via walls.
Each survivor only has one life, and when that time comes, they join the Sculk trackers in their quest for the other survivors, either until there are none left or they all manage to escape.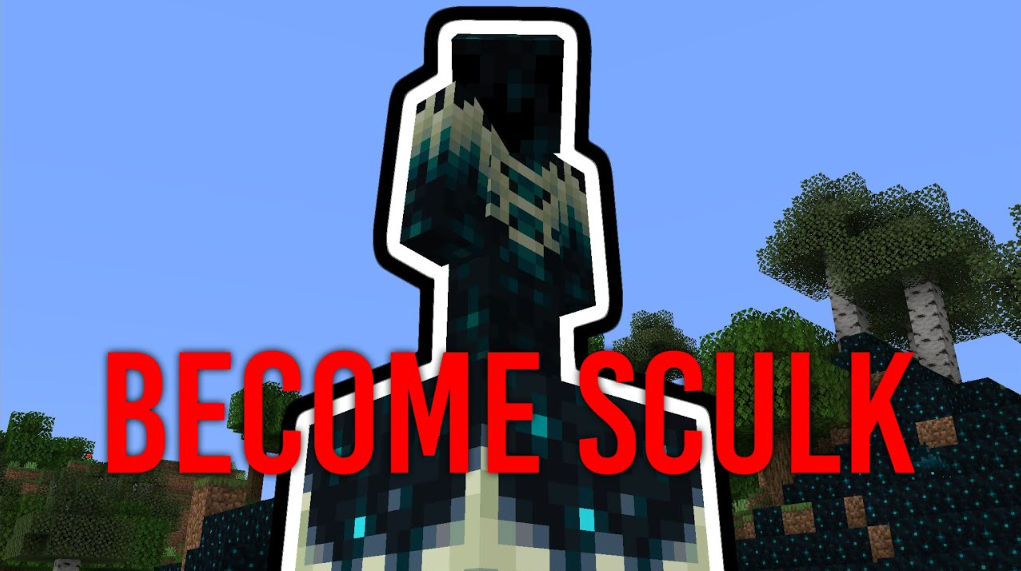 How to install:
How to Use Forge to Install Minecraft Mods (Client Side)
How To Install The Fabric Mod Loader After Downloading It
The newest Minecraft Mods are available right now.
Sculkhunt Mod Screenshots: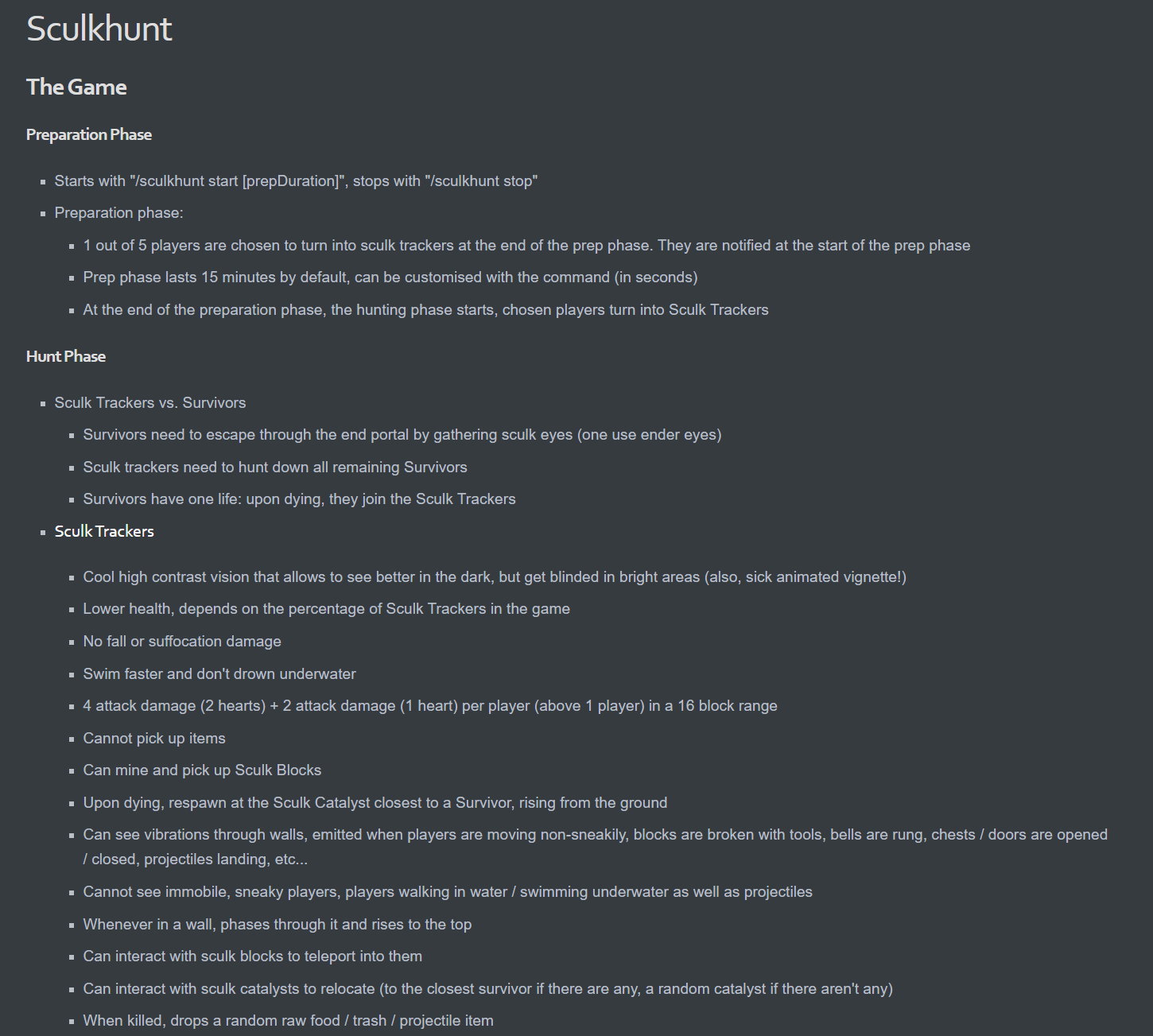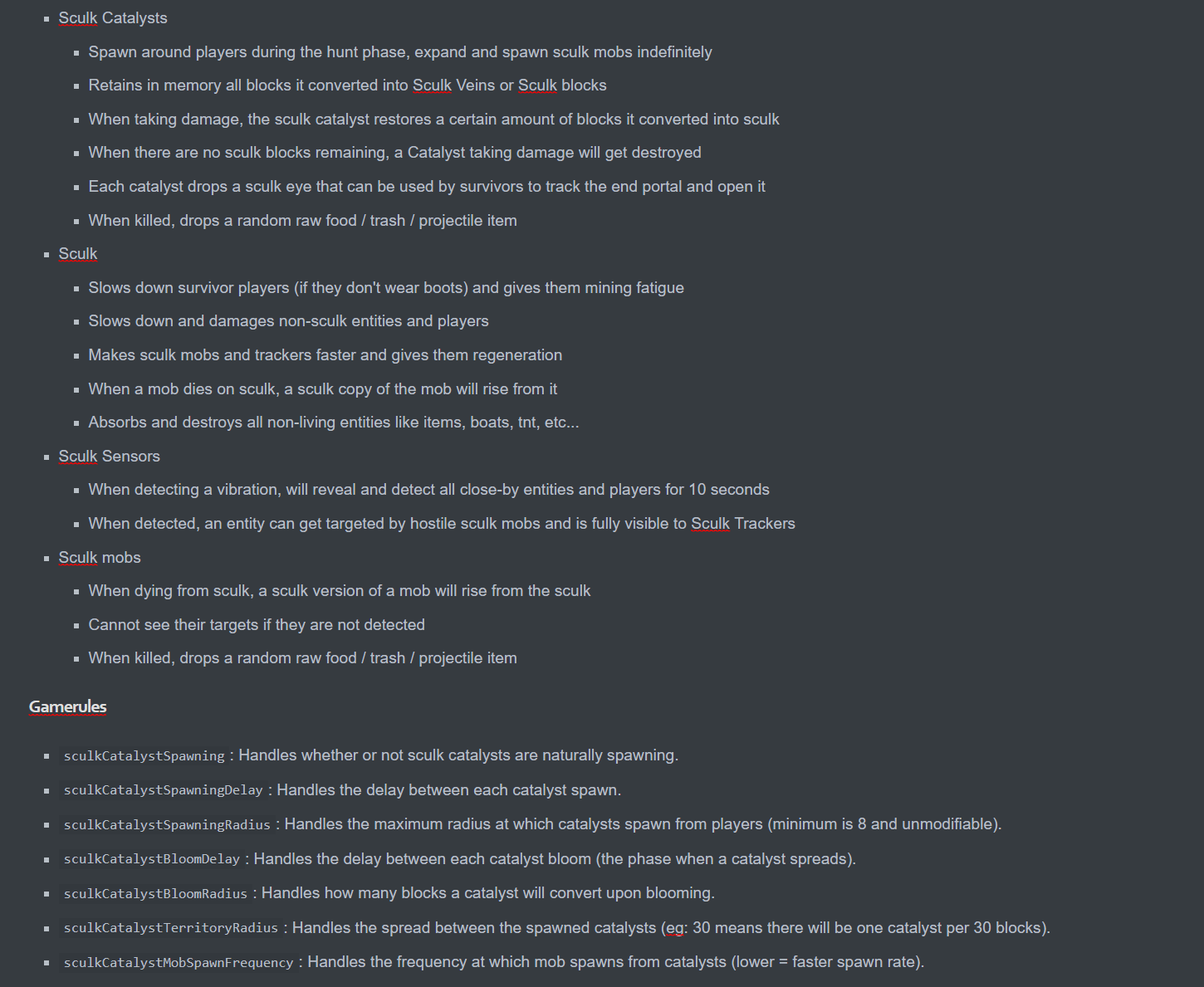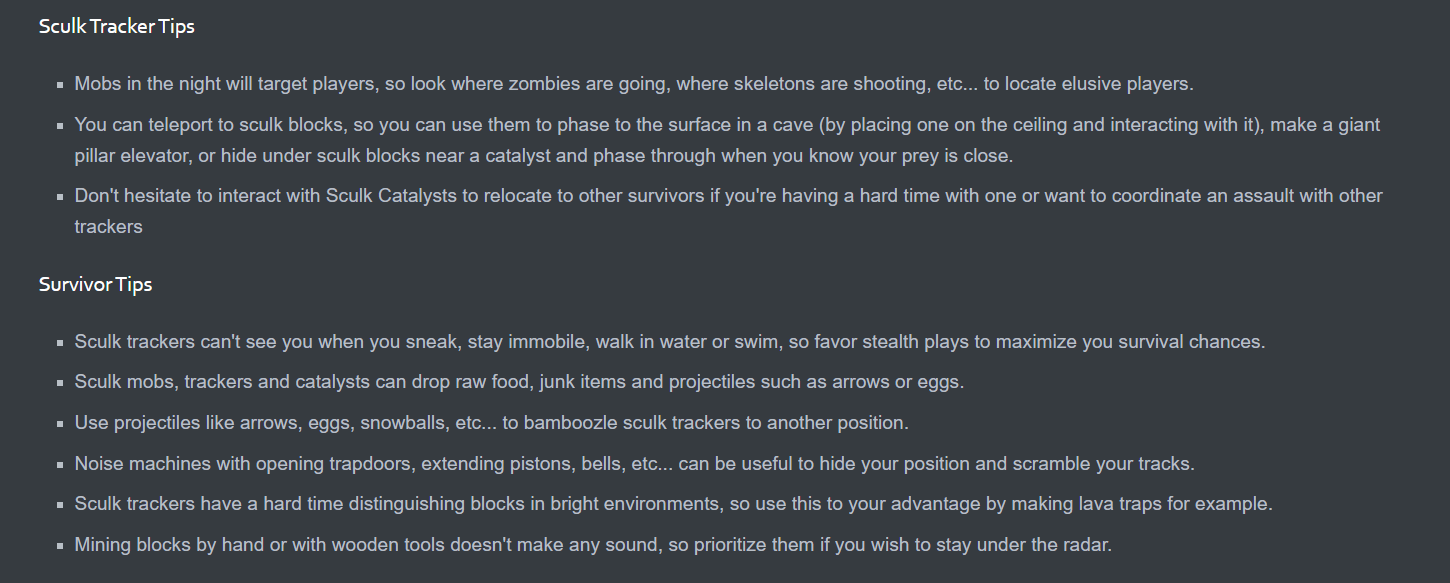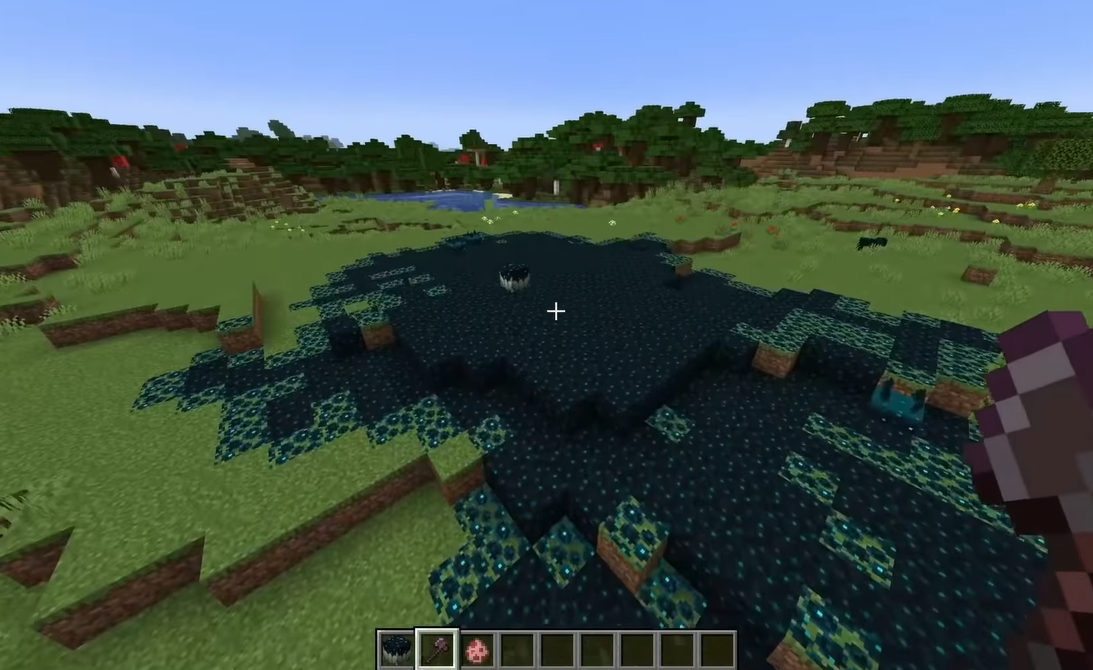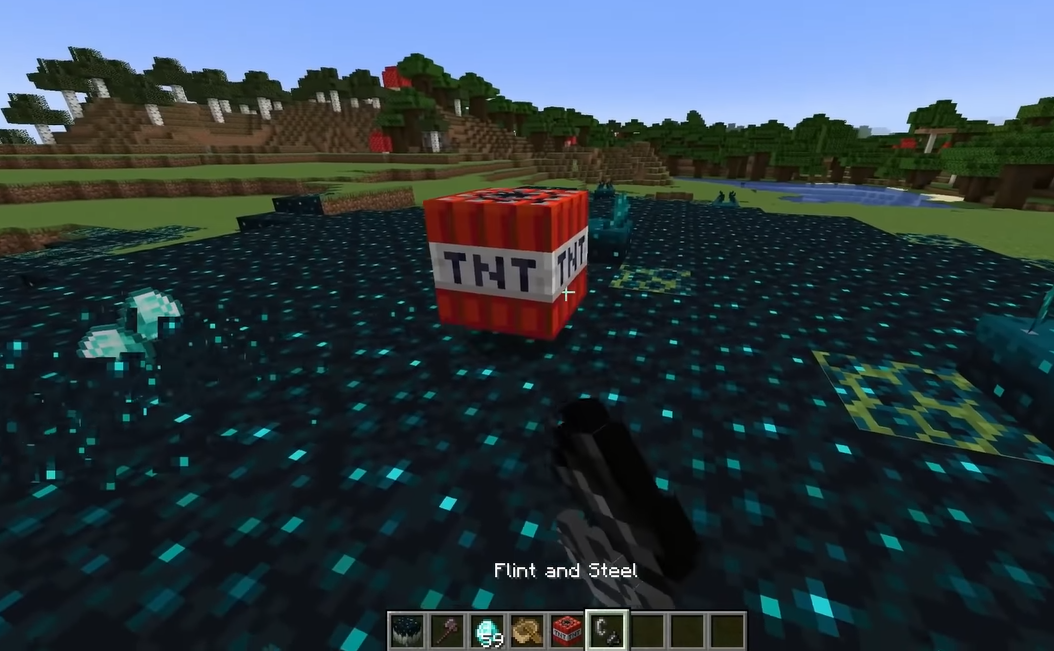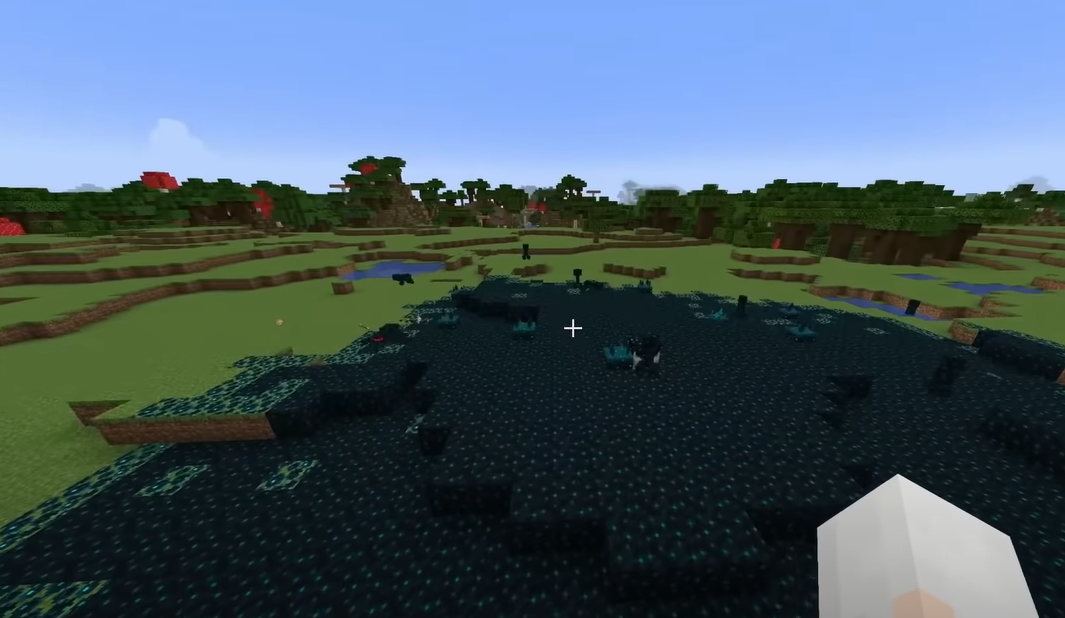 Sculkhunt Mod Download Links:
Minecraft Game version 1.17.1:

Minecraft Game version 1.18.2: