Silvia & Quin, the developers of Molly Shader in Ray Tracing, have teamed up to embark on creating this beautiful Minecraft shader in Ray Tracing. The rendering is nothing short of impressive; once again, prepare to be blown away by starting your next game of Minecraft!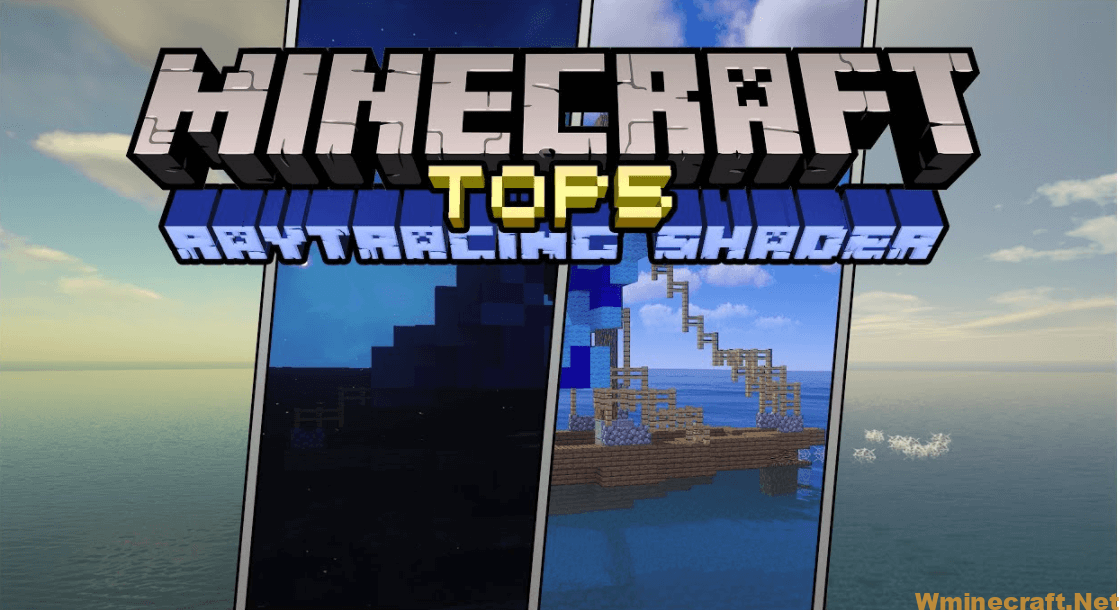 HOW TO INSTALL A SHADER ON MINECRAFT?
Install a Minecraft shader:
Open your .minecraft folder

Windows : Simultaneously press the Windows and  R keys   then type % appdata%
Mac OS : Simultaneously press the SHIFT + COMMAND + G keys
then type  / Users / YOURUSERNAME / Library / Application Support / Minecraft

Find and open the .shaderpacks folder

It is located at the root of the .minecraft folder if you have installed Optifine beforehand. If you can't find it, check your Optifine installation.

Drag the previously downloaded archive

The shader archive is usually in .zip format, move it to the .shaderpacks folder

Launch Minecraft with the Optifine profile
Go to "video settings" then to "Shaders"
Select the shader pack you want to use from the list

If you've imported multiple shaders, they'll all be in this list.

Disable "Fast rendering" in "Graphics options" then "Performance"

A necessary step in order not to have the error message "Shaders are not compatible with fast rendering".
In order to learn more about her shader pack, I decided to interview Silvia:
Why did you decide to create your own shader?
We created Molly because we love graphics programming in general, and Minecraft was a great pseudo-voxel game for setting up ray-tracing. The name of the shader was chosen in memory of my best friend who passed away in surgery a few years ago.
How would you describe your shader in a few words?
A shader using path-tracing with global multibounce lighting from emitters, sunlight and sky.
What makes it different from other shader?
We offer the only shader with path-tracing for free! (Only the SEUS PTGI offers this in its paid version) Which means that you can change the colors of each transmitter separately (the sea lanterns are blue and the torches orange).
What are the minimum PC configuration requirements?
Minimum system requirements: A GTX 1050ti or AMD equivalent card with support for openGL 4.6 and Minecraft 1.13+.
Wild World Mod Screenshots: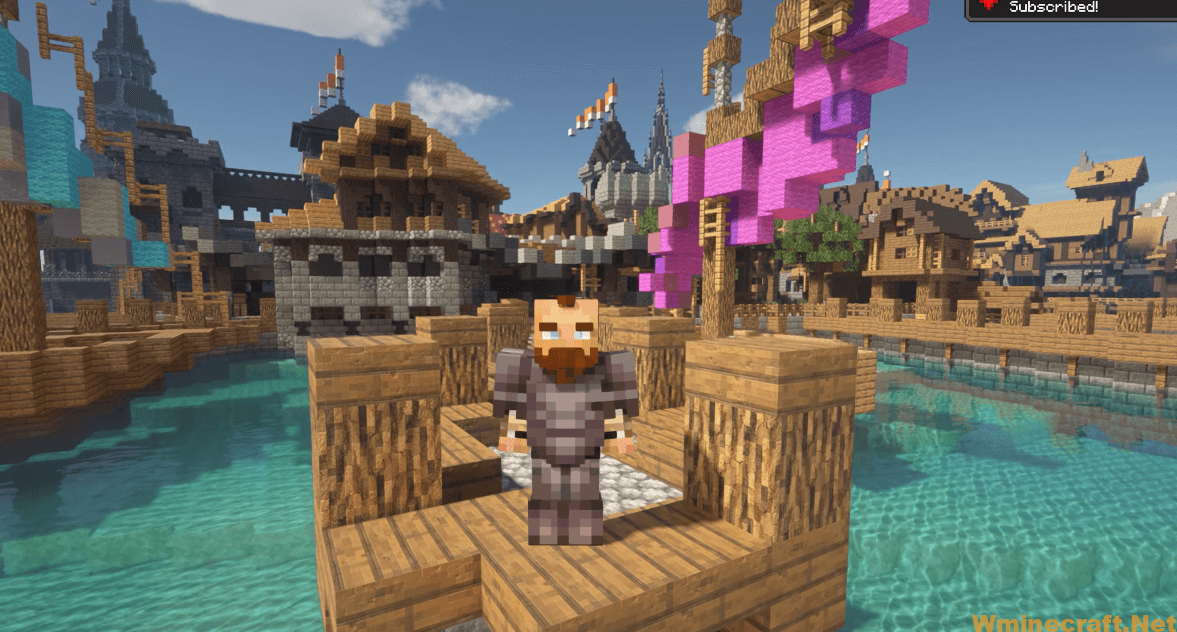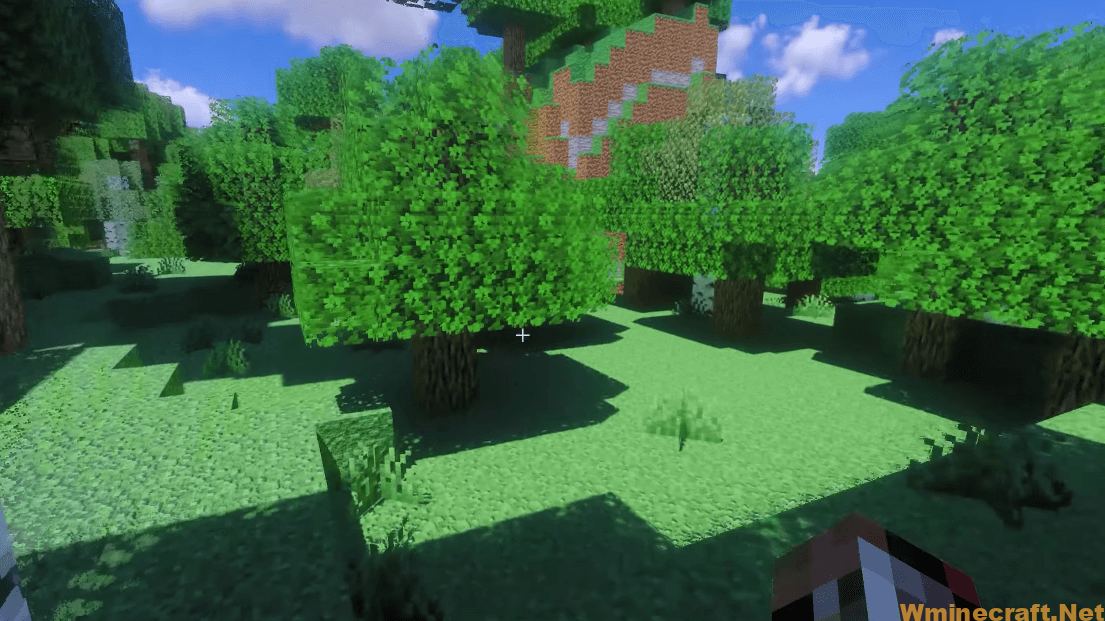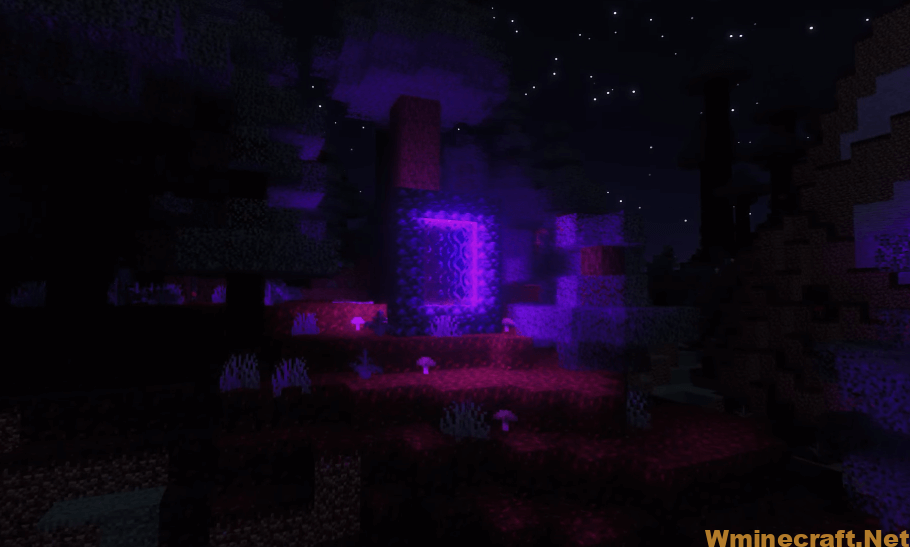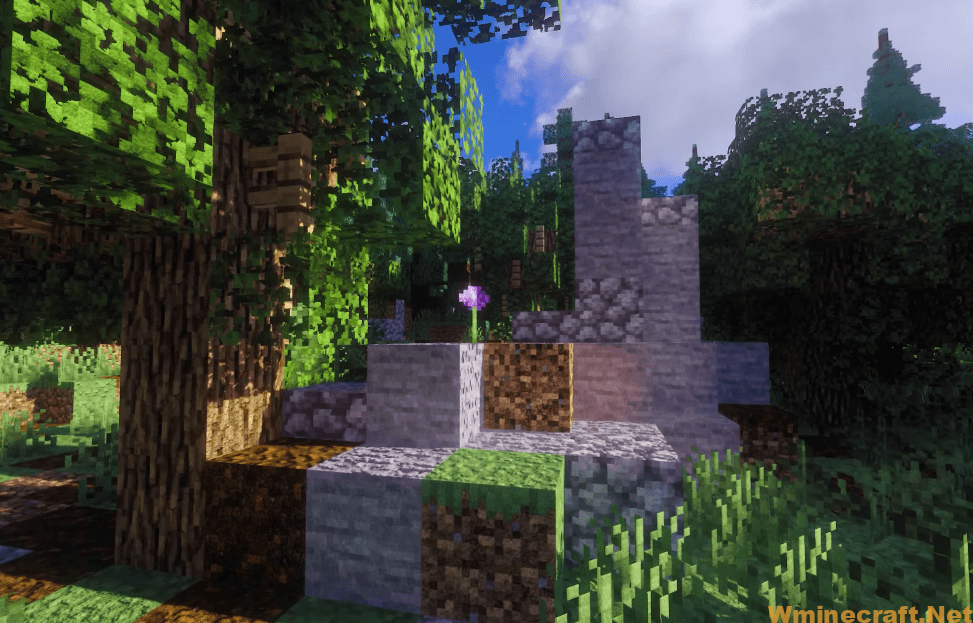 Wild World Mod 1.14.4 -> 1.16.5 Download Links:
Molly Shader in Ray Tracing All Version
How to install OptiFine?
The installation of OptiFine is very simple, we simply recommend that you have a "clean" version of Minecraft. It is essential to install the version related to the one of Minecraft that you want, to play on Minecraft 1.16.5, download Optifine 1.16.5. To know how to install OptiFine, follow these steps:
Time required:  3 minutes.
Steps to install OptiFine on Minecraft
Download the desired Optifine version

All versions of Optifine are available on our website

Run the downloaded OptiFine version .jar file

You must first have installed the latest version of java Click on "Install"

Installation of Optifine will take just a few seconds

OptiFine will install directly where your Minecraft game files are located

You can now click OK to close the installation procedure

Launch Minecraft

From your desktop or your shortcut

Select the "OptiFine" profile installed

You can now enjoy Optifine